|Emily Chang
KAGOME NASU: Enjoy the Tomato Harvest
If you say "tomato juice", the first word that comes to my mind is KAGOME. KAGOME is a Japanese food manufacturer whose head office is located in Nagoya, and is one of the most respected such companies in the central Japan region.
As we all know, KAGOME owns a number of factories and research laboratories throughout the country. I was lucky to have an opportunity to visit one of its factories, KAGOME Nasu factory. As a matter of fact, KAGOME opens its door to general consumers like me who are curious about the secrets behind the amazing fresh taste of its products.
The view from the station on a cloudy day in summer. I took a deep breath in this nature-rich town.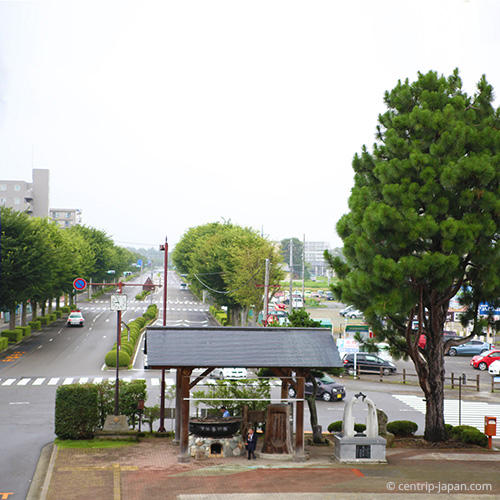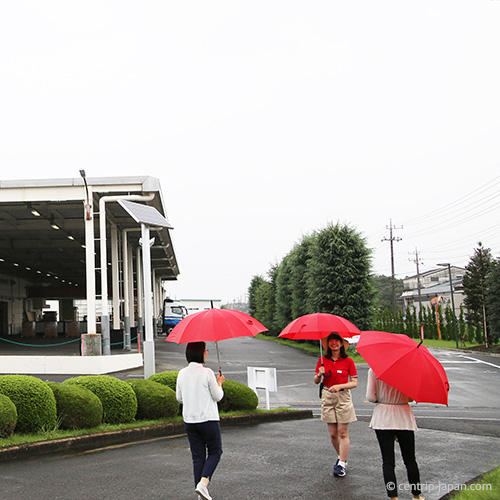 In my home country, China, most of us are not in the habit of drinking vegetable juice. I tried the tomato juice for the first time in Japan as my Japanese friends recommended me to try it, and it tasted amazing!
I was told that vegetable juice is not only delicious, but also makes it easier for us to absorb nutrition when compared to raw vegetables. All raw materials used in KAGOME tomato juice are developed by KAGOME themselves. KAGOME even established a research center to continue its studies on the concepts and nutrients of tomatoes and vegetables. It's not just a food company, it is a science laboratory!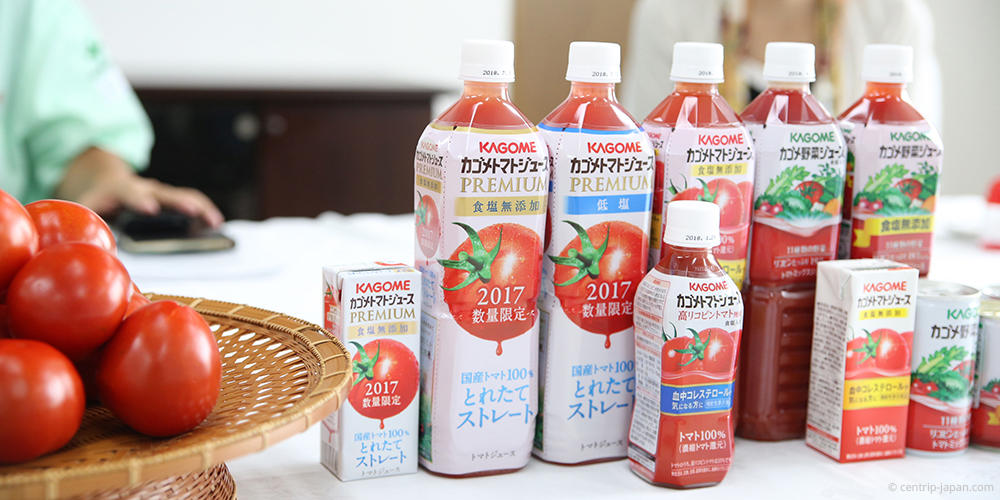 The type of tomato used in KAGOME's juice is called "Lylyco" tomato. "Lylyco" tomato contains two to three time more Lycopene than the average tomato when eaten raw. What is Lycopene? In short, Lycopene contains nutrients of "antioxidant action" which are powerful ingredients. It is effective for preventing lifestyle related diseases and for skincare whitening.
Lylyco tomatoes are delicious eaten raw!
In China, as the price of vegetables is low, people do not take vegetables seriously as a means of getting nutrition. KAGOME is continuously trying to maximize the efficacy of vegetables. Thanks to the results of their research, we are able to absorb enough nutrition even though we do not eat so many vegetables. How impressive!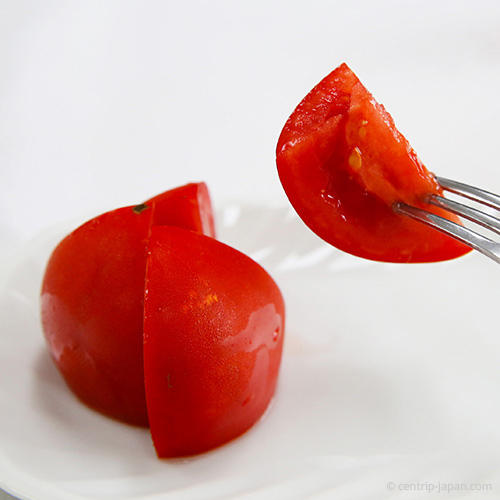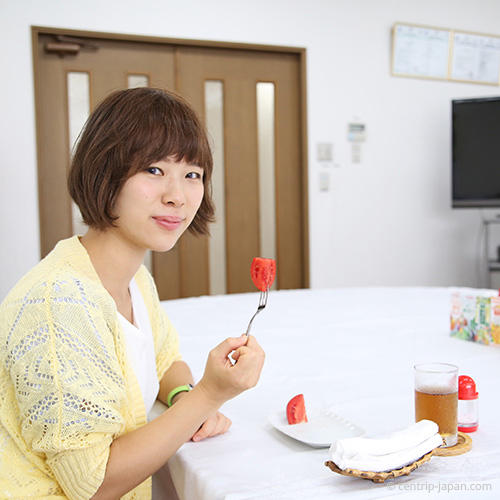 This time we are going to try harvesting Lylyco tomatoes. Let's go to the field.
Here we are!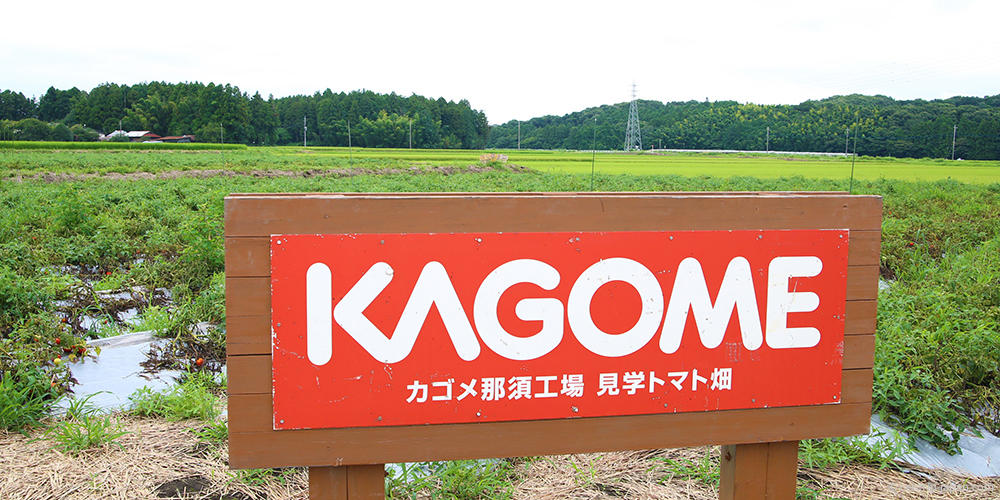 Wearing protective bags over our shoes, we couldn't wait to start harvesting tomatoes! Let's go!
The tiny frog was curious about what we were doing there.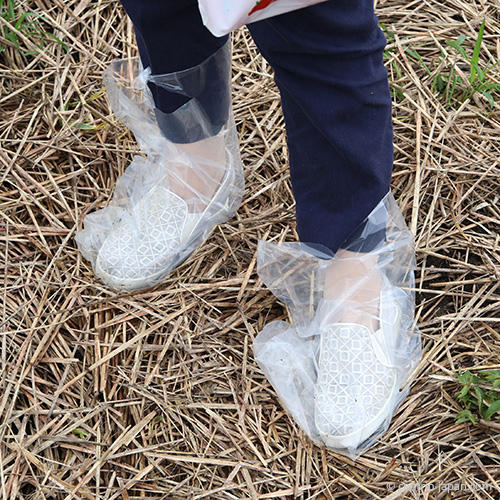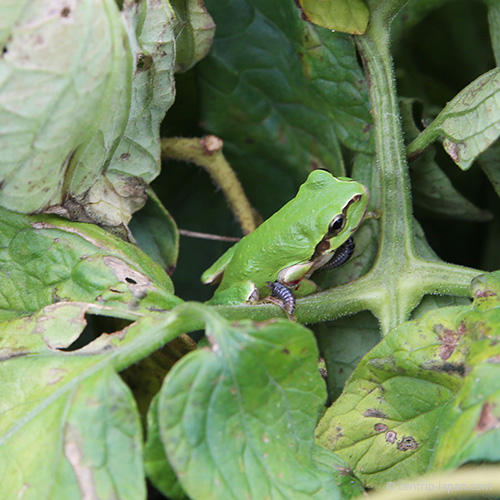 Every year, about 20 tons of "Lylyco" tomatoes are harvested from this field.
Unlike other tomatoes, "Lylyco" tomatoes can be easily peeled by hand without using scissors.
In cooperation with local farmers, KAGOME moves forward together with its local contract farmers who cultivate Lylyco tomatoes and educate the farmers with its original knowhow and technology. By sharing with the farmers instead of monopolizing its research results, KAGOME brings benefits for both local farmers and makes the world better. In addition, KAGOME carefully carries out residual pesticide tests and works on safety and security.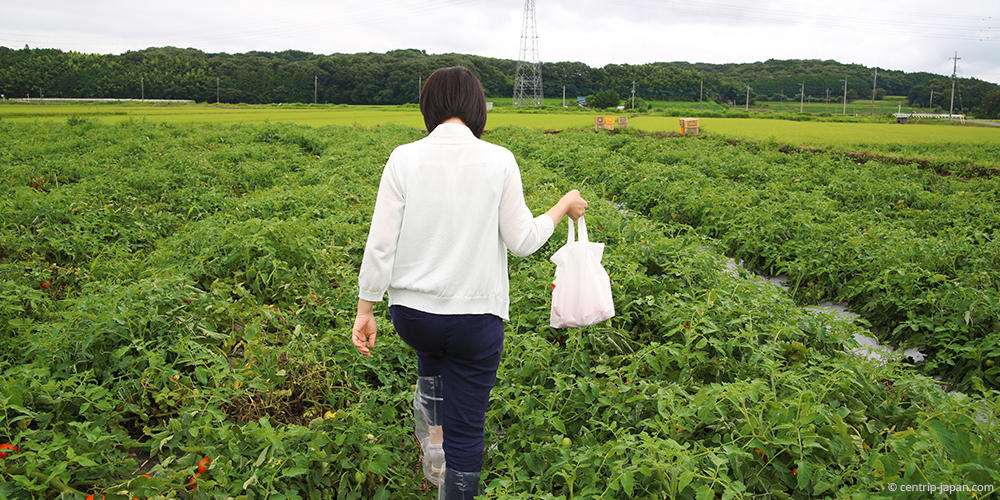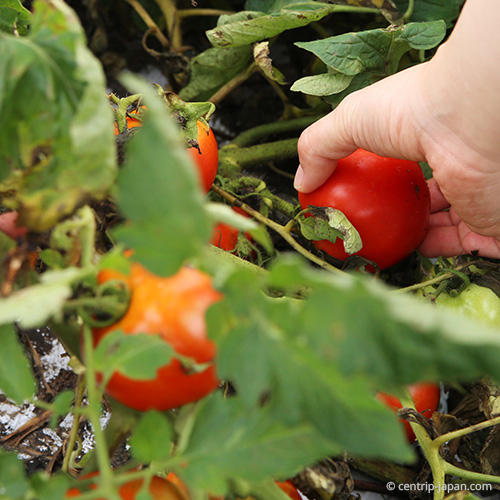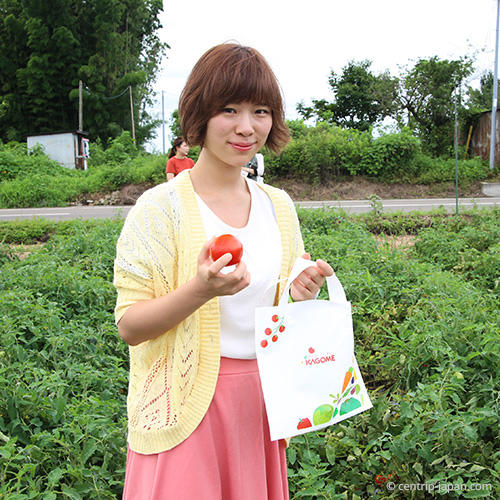 I just want to pack my bags with Lylyco tomatoes!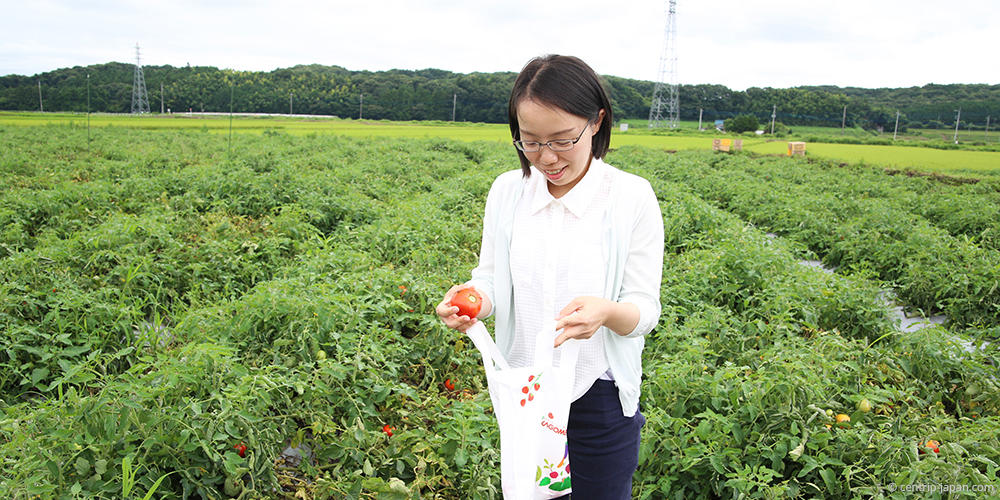 Harvesting Lylyco tomatoes in nature, it reminds me of KAGOME's corporate message that "We Make nature's resources more delicious ". That is exactly what they do!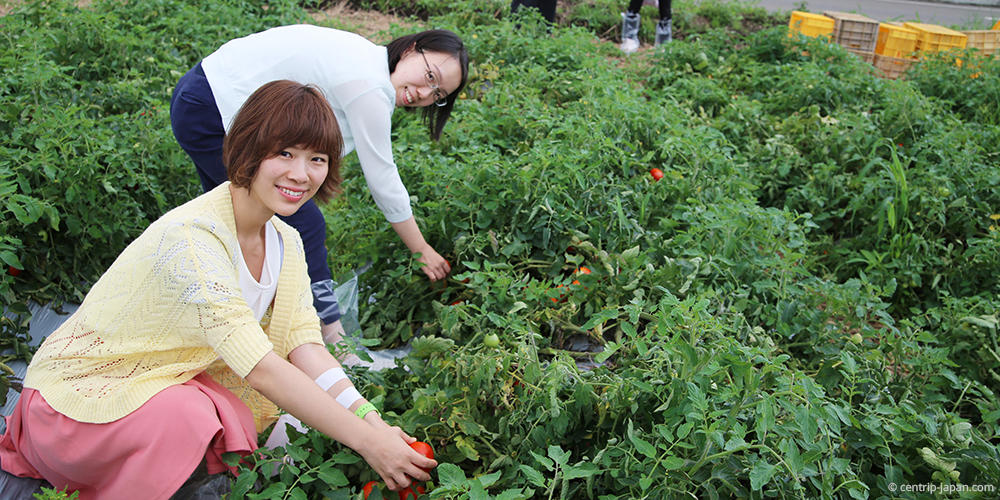 The bag filled up when I was still enjoying harvesting.
Before we left, the guide lady helped us to take photos in front of the sign board. We both put on our best smile by saying "Hi, Tomato~"
Well, next time I would like to see the inside of KAGOME's Nasu factory.