|Emily Chang
KAGOME NASU:Product Introduction
If you say "tomato juice", the first word that comes to my mind is KAGOME. KAGOME is Japan's biggest juice maker with its head office located in Nagoya, and it is one of the most respected such companies of the central Japan region.
In previous articles, I have shared my experience of harvesting "Lylyco" tomatoes and how KAGOME's pure juice is made in KAGOME Nasu production plant. This time I would like to briefly introduce KAGOME's products.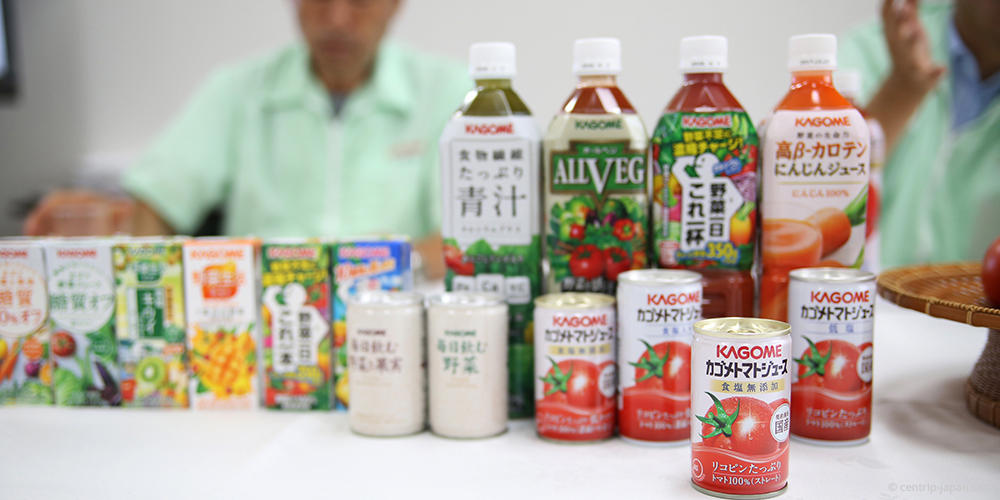 A variety of tomato and vegetable juice products are lined up in front of our eyes. They are just a part of Kagome 's juice products.
How lucky we are! It is in this season that Lylyco tomatoes are harvested and fresh tomato juice is made. The flavor cannot be expressed in words!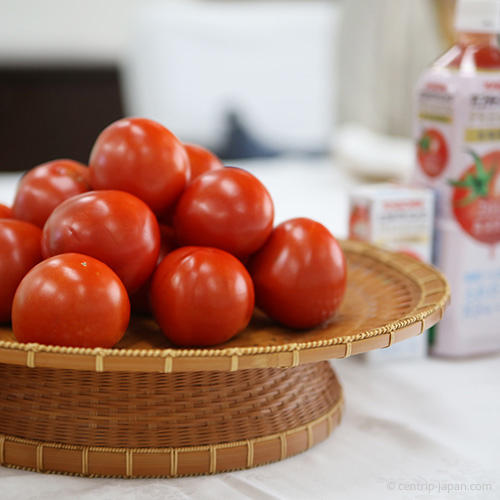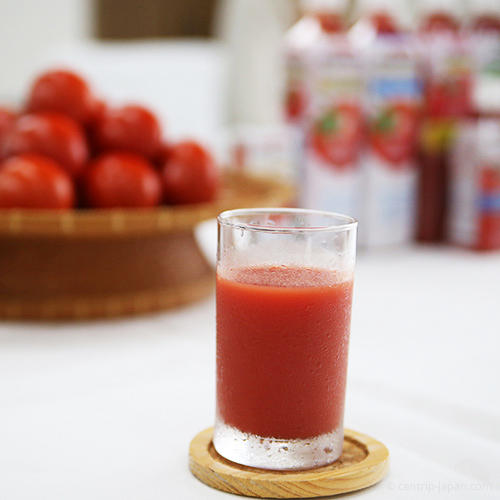 Kagome provides a large variety of types of tomato juice to meet different consumers' needs. For instance, what we tried that day is Tomato Juice Premium 2017, straight juice. Some of you may think that you have never seen this line of tomato juice in supermarkets. This is because the production quantity of this line is limited and the products are only sold in summer. For this particular tomato juice, Kagome uses Lylyco tomatoes harvested from farms around the Nasu production plant, and the taste and flavor of it is just like biting into raw tomatoes. The Tomato Juice Premium 2017 line was initially launched in Japan in August, 2017 and Kagome also plans to sell it in selected shops in Hong Kong, Singapore and Malaysia.
Tomato Juice Premium tastes like freshly home-made juice. You cannot imagine how fresh the tomato juice is! If you are curious about the taste, please find it at a supermarket and try it for yourself.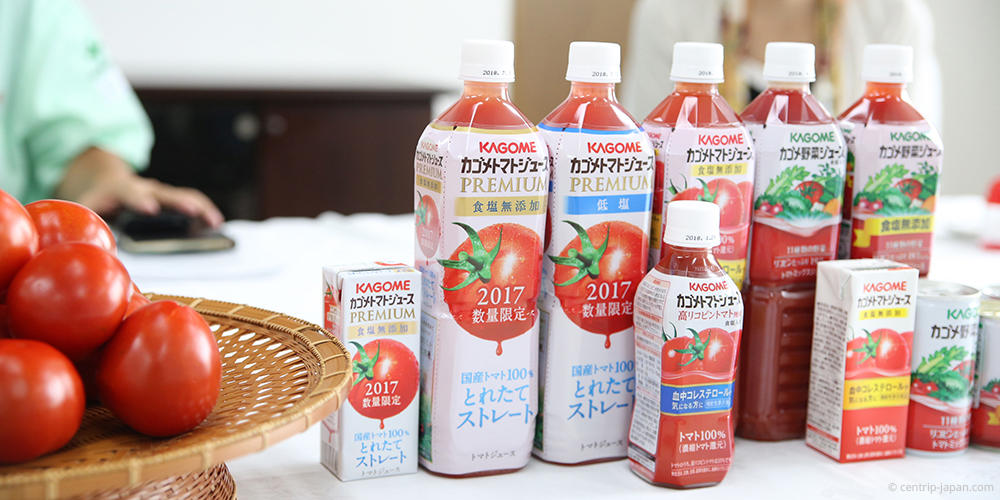 KAGOME's amazing taste is not only limited to its premium lines, but also for its regular tomato juice products.
RO (Reverse Osmosis) Technology, KAGOME's original technology, is used to concentrate raw tomato juice by draining water without applying heat. This enables tomato juice to maintain the freshness and flavor of raw tomatoes all year round. Actually, 4 whole Lylyco tomatoes are used in each pack of tomato juice! Eating 4 tomatoes would make you feel very full, but drinking a cup of KAGOME tomato juice is just right for getting enough nutrition!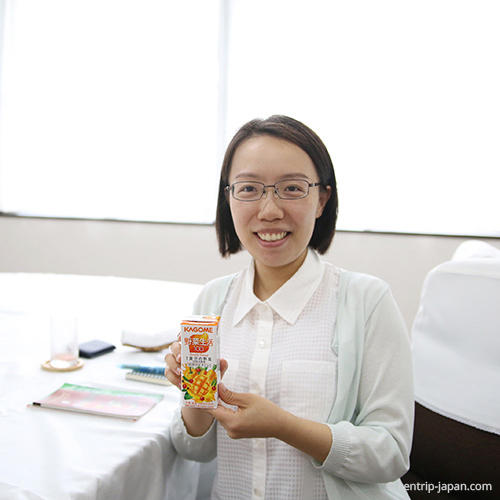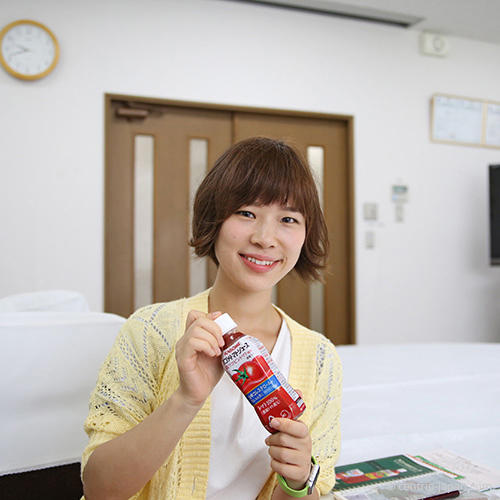 Among all KAGOME's juices, I like the fruity one best while my friend prefers pure Lylyco tomato juice. KAGOME provides a large variety of choice to meet different consumers' needs. Which juice do you like best?
Kagome, who conduct daily research into fresh vegetables as part of our regular diet, actually have a vegetable garden in their factory, where Zucchini and some other vegetables from the nightshade family are cultivated! For someone like myself, whose knowledge of vegetables goes only as far as their names and what they look like when cooked, this was a valuable learning experience.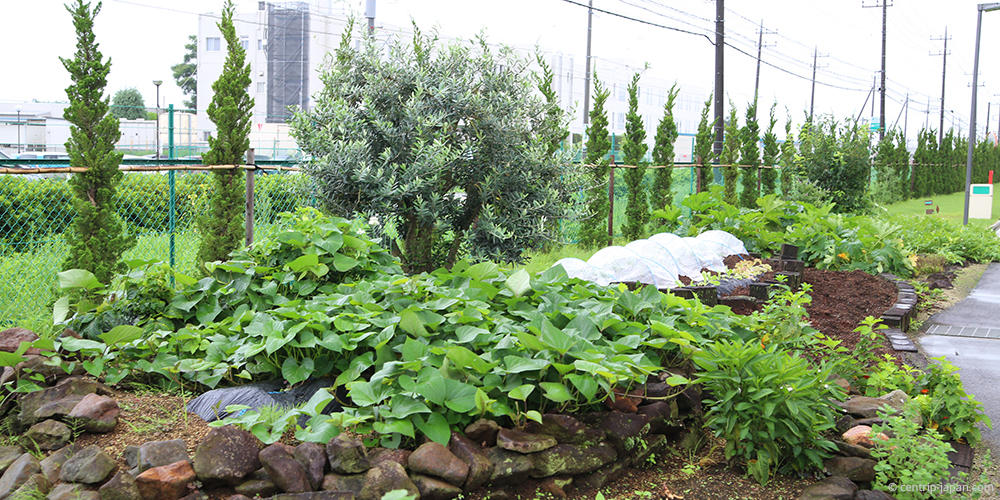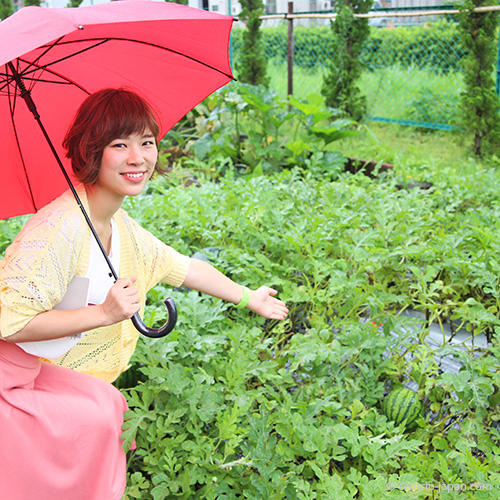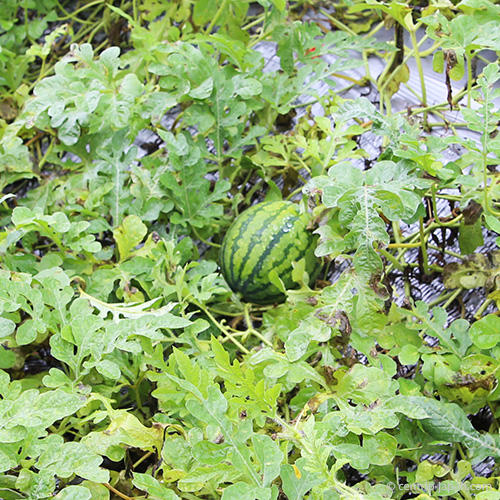 The tomato juice we drink in daily life is rooted in nature and made through KAGOME's deep appreciation for nature. Imagining how KAGOME's juice is processed makes me eager to have another cup of tomato juice right now.