|Willow Lu
KAGOME from the viewpoint of a foreign resident: product development
Many people who disliked the taste of vegetable juice liked the taste of "Yasai Seikatsu 100".
So, how does Yasai Seikatsu 100 affect other brands of green juice in Japan, and how will it keep on improving? We spoke to Kato Senji, who is responsible for marketing Yasai Seikatsu 100, and learned about the stories behind the product from a foreigner's point of view.
The innovation of Yasai Seikatsu 100. The aim is to make it a "national health drink"
Wouldn't you like to choose a healthier drink when choosing your juice?
Since Yasai Seikatsu 100 has made the Japanese aware of the healthy effects of green juices, 70% of the population drink vegetable juice today. Yasai Seikatsu 100 is a product that embodies KAGOME's goal to "make green juice a national health drink".
Vegetables and green juices were thought to be "healthy but difficult to eat and not tasty" 20 years ago. Therefore, KAGOME created  Yasai Seikatsu 100, which had a new taste brought by adding fruits to vegetables. On the package we are informed of the fact that Yasai Seikatsu 100 is a combination of "vegetable juice 60% + fruit juice 40%".
By combining sweet carrots and carefully selected fruits using a formulation technology, the Yasai Seikatsu 100 is delicious and easy to drink. KAGOME's extensive research results are reflected in product development.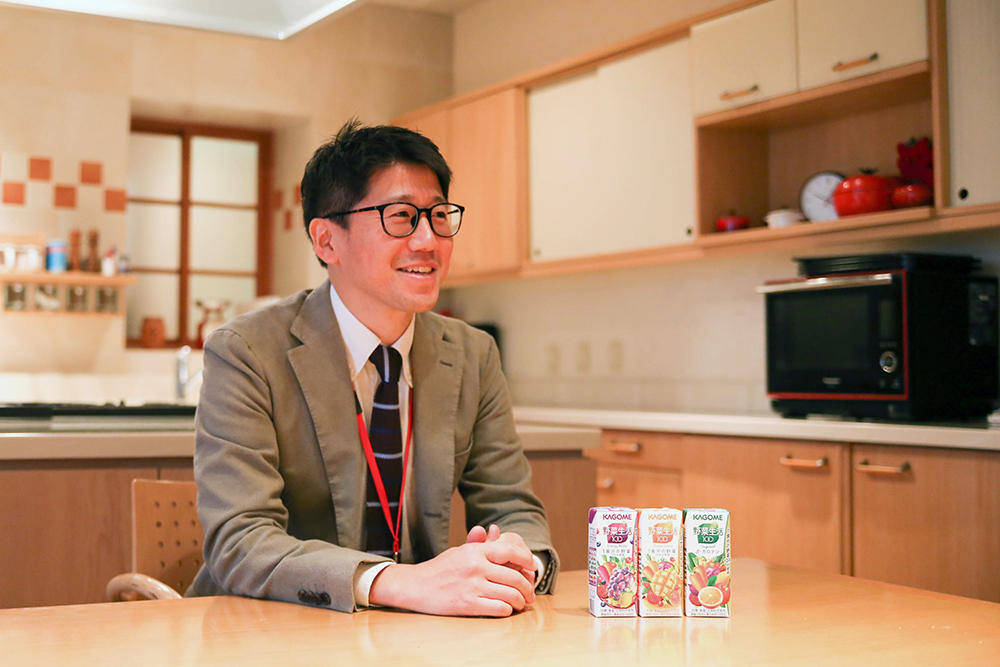 Yasai Seikatsu 100, still popular after 20 years
Yasai Seiaktsu 100 was born 20 years ago. Almost no other vegetable juices exist today, with a history so long. In addition, Yasai Seikatsu 100 has been continuously improving for over 20 years. Adapting to the changes of tastes preferred by the Japanese, the flavor and ingredients have been modified.
The Yasai Seikatsu 100 we know today is very different to what is was 20 years ago.
Moreover, new products such as seasonal special flavors and smoothies were made, increasing the number of customers.
The figure below indicates that while some products stopped selling, many other products were born as well.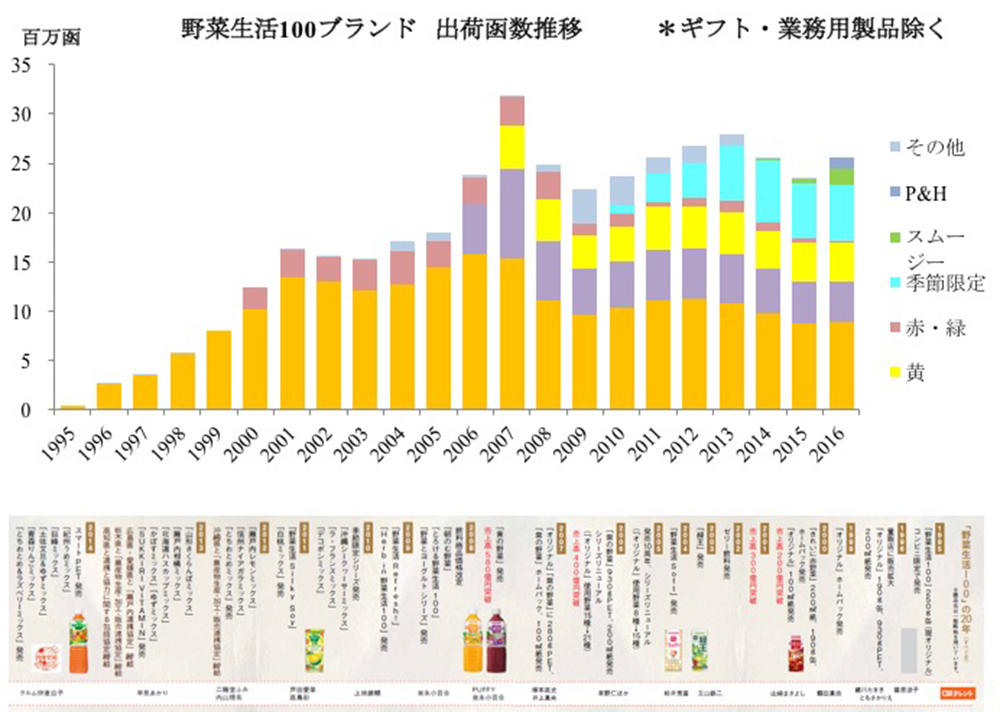 Yasai Seikatsu 100 is still popular thanks to its constant improvements  based on trends and customer needs changing over time.
The recently released smoothies are popular among young women for many reasons, such as the fiber contained inside the drink, the new sensation when drinking them, and more.
Yasai Seikatsu 100 as a popular gift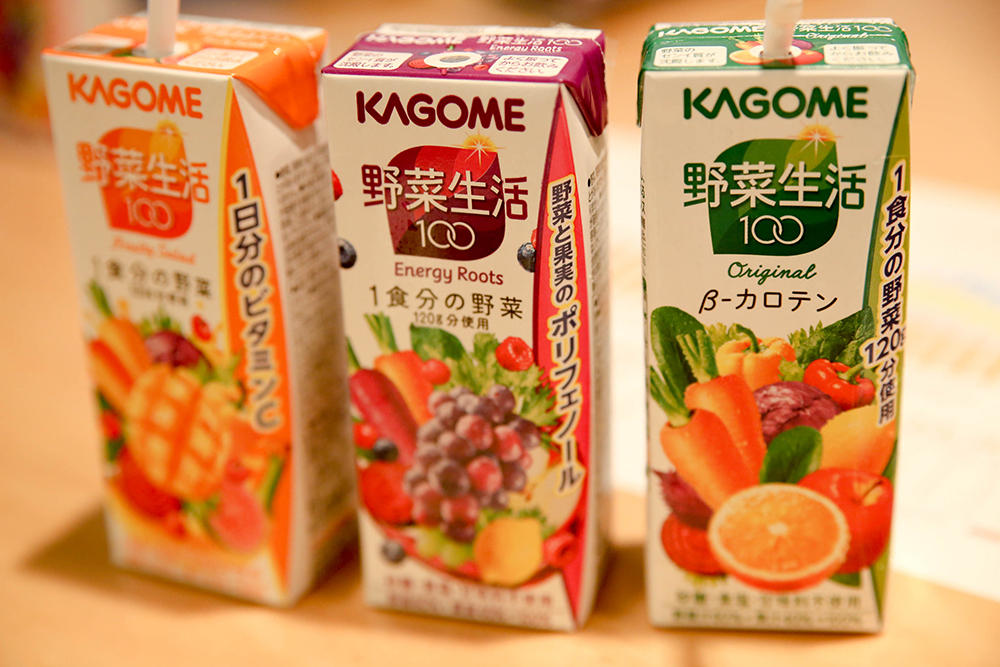 The Yasai Seikatsu 100 series also focus on the colors of vegetables. Carotenoid, the source of colors, awakens and draws out the essential powers of the human body.
Another appealing point is that juicing vegetables enables absorption of more nutrition which is difficult to get from raw vegetables.
Customers commented, "Since it has a nice taste, there is no need to force yoursel to drink the green juice", "Though the flavor of the fruits make the juice easy to drink, we can still taste the vegetables".
Many people give Yasai Seikatsu 100 as gifts to loved ones to show care for their health.
Message from Kato, responsible for marketing the Yasai Seikatsu 100:
The good flavor of Yasai Seikatsu 100 is made possible by carefully selecting the ingredients, being careful about production methods, and drawing out the fresh taste by removing the bitterness contained in vegetables. KAGOME aims to change the world's attitude from "I have to eat vegetables", to  "I want to eat vegetables", through the values of Yasai Seikatsu 100.
Consuming 350g of vegetables a day is recommended in Japan. Since Yasai Seikatsu 100 (200ml) contains 120g of vegetables (equal to the amount of vegetables recommended for one meal), containing various types of fruits and vegetables, it can support our health. Not only does green juice keep you healthy, but you can also enjoy the fresh taste. Make sure to check it out!