| Centrip Editorial Board
Enjoy Japan's end-of-year: 3 big Christmas and countdown events
The 2 big events in December are Christmas and New Year. During this season, the whole town will start to glitter with seasonal decorations.
Since it is common to spend Christmas with your partner in Japan, there are many romantic spots you can visit. Make sure not miss them when coming on a trip to Japan in the New Year season!!
Laguna ten bosch: Winter Laguna 2017-2018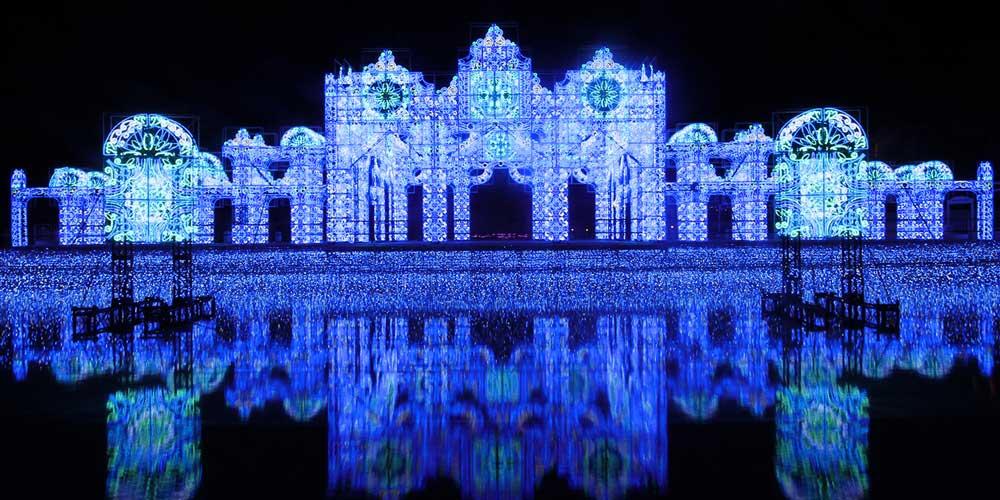 The "Blue Palace", starting from this year, is an illumination which works together with the water (reflection). The blue palace shines magnificently in the centrer of the sea of lights reflecting on the water all around, creating a grand view of blue lights. In addition, 4 illuminations including the "Jewel Garden", an illumination inside the water realized by the newest technology, and the "Lucky Rainbow Arch", using 1,000,000 light bulbs, will be displayed. There will also be 3 displays of projection mapping, including the "NEIGE", which will be shown in 360° 3D, only available during the winter.
From JR Gamagori Station (nearest station), there is a free shuttle bus operating. We recommend you to go and see for yourself!
Centrair sky illumination - The eye of the cathedral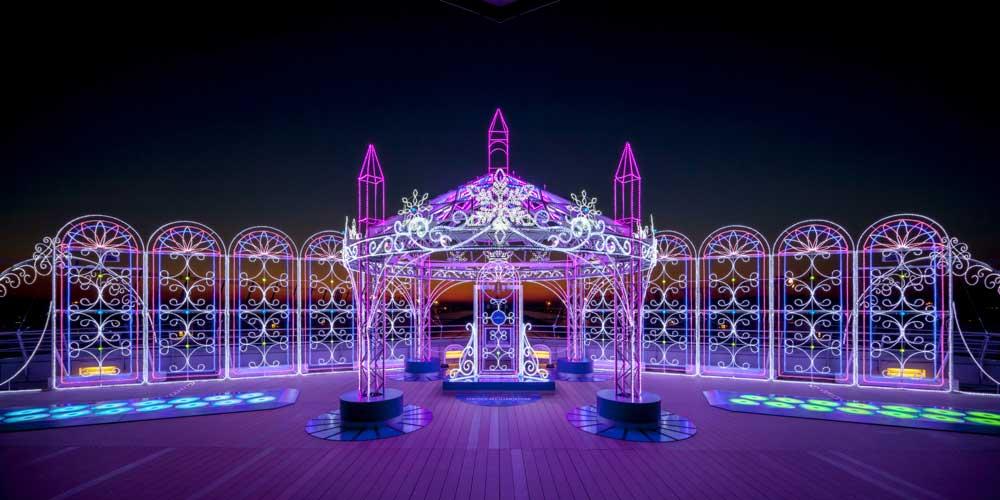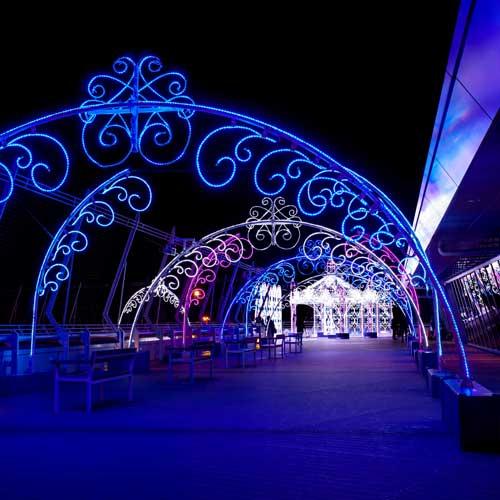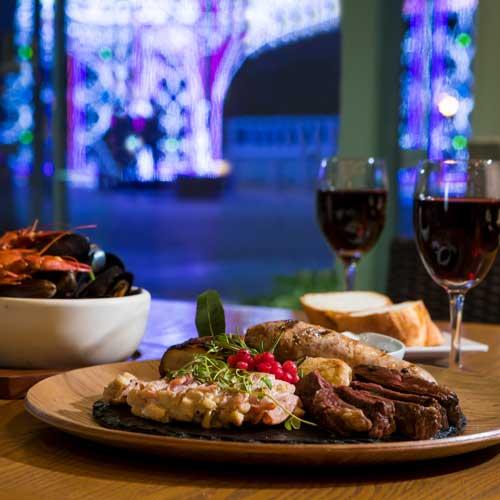 The "Cathedral", an illumination resembling a cathedral, will be on display at Chubu Centrair International Airport. The cathdral, made of a dome of over six meters in diameter with ten back arch panels, goes through seven changes of colour, a different one every time the bell rings. In addition, you can experience "The cathedral bell" (ringing the bell), and "Rainbow corridor" (a corridor that changes colors everytime you step on it). It is also recommended as a great place to take photos. There will be a colorful "sky arch" on the two transepts extending from the cathdral. You can see the spectacular night view of the sky arch while enjoying your meal in the restaurant near the sky deck, or from the bench inside the sky arch.
NAGASHIMA COUNTDOWN & NEW YEAR'S PARTY 2018
【This event has already finished】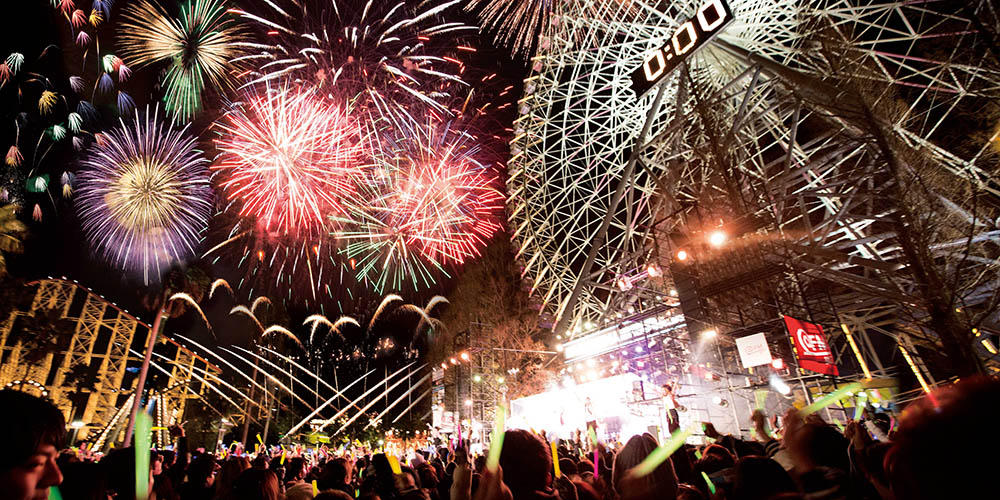 The "NAGASHIMA COUNTDOWN & NEW YEAR'S PARTY 2018"、the best place to be for your new year, will be held this year again.
In addition to the live countdown with performances by famous singers, there will be a gorgeous firework display filling the night sky right at the moment the new year arrives. Have fun in Nagashima Spa Land on this very special day, on which more than 50 attractions will be available in addition to the special events.
The "Nagashima onsen Yuami no Shima" will be available until 5:00 AM (reception until 4:00) and free of charge, so please enjoy your first bath after the live performance.
The illuminations and countdown in Japan sure sound fun, don't you think? Compared to your own country, some things will be new and others will be familiar, but in any event you should take back some wonderful memories of your trip.