| Centrip Editorial Board
Wakamatsu, a Traditional and Modern Ryokan in Minami Chita
If you want to make your experience of Japan complete, make sure your trip includes a stay in a ryokan. A ryokan is a type of traditional Japanese accommodation, which offers much more than simple lodging. In Japan it continues to exist alongside western-style hotels and is popular both with locals and with foreign tourists who want to get a deeper experience of Japanese culture.

Compared to hotels, ryokans have a personal touch, and they are best known for offering traditional dining as well as traditional baths. Due to their continued popularity, the top ryokans are far from being stuck in the past, though. A prime example of a ryokan keeping up with the times while also being friendly to foreign guests – by offering facilities common in modern hotels, while upholding the best traditions – is the recently renovated Wakamatsu, a ryokan in Minami Chita.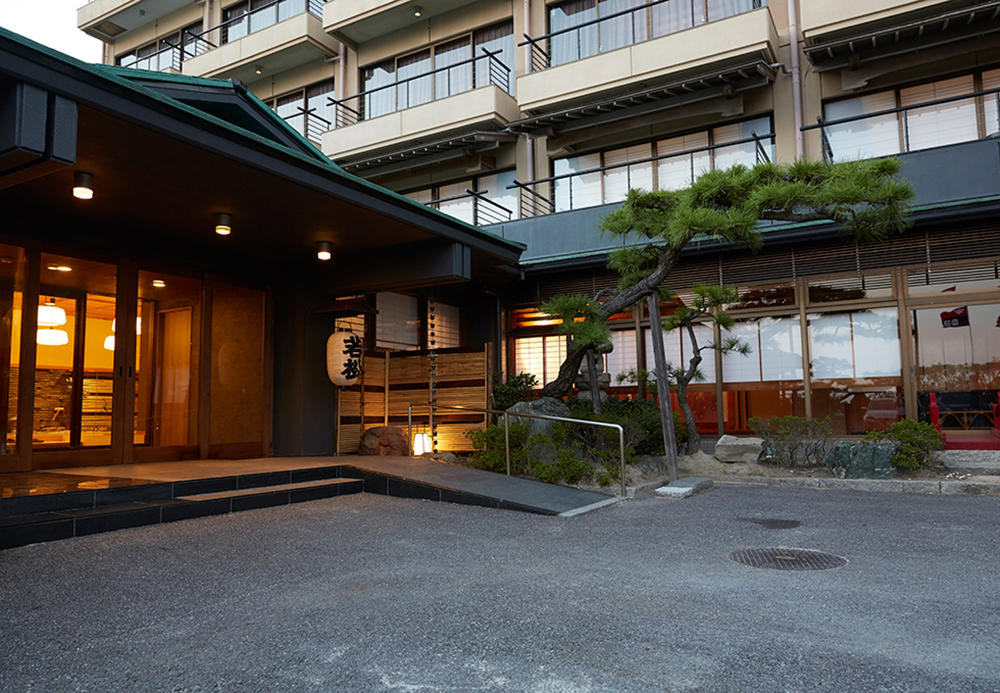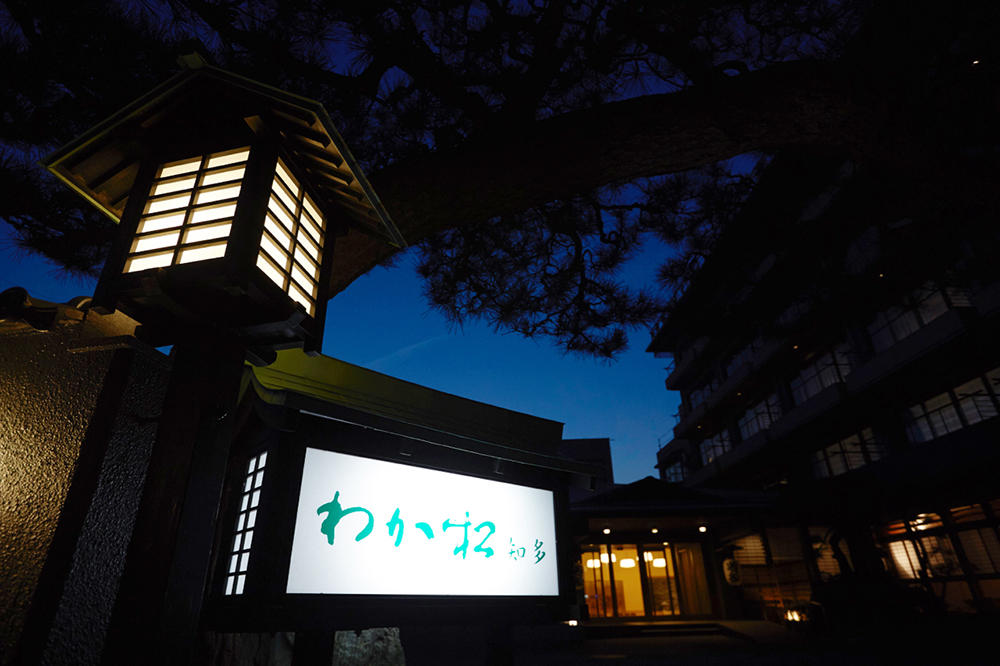 Wakamatsu is located in the south of the Chita peninsula directly by the seaside at Ise Bay and has a natural hot spring, so you can enjoy both sea bathing in the summer and a Japanese spa throughout the year. At the same time it is easy to get to: just one hour away from the center of Nagoya city by train (Meitetsu limited express from Nagoya station to Utsumi station), and the ryokan staff can pick you up at the Utsumi station, about 1.4 kilometers (slightly under a mile) from the ryokan. If you are going from Chūbu Centrair International Airport instead, it is just a 30-minute taxi ride to the ryokan.

The South of Chita is renowned both for onsen (hot spring baths) and a beautiful seaside, but even in this highly competitive area, Wakamatsu is special.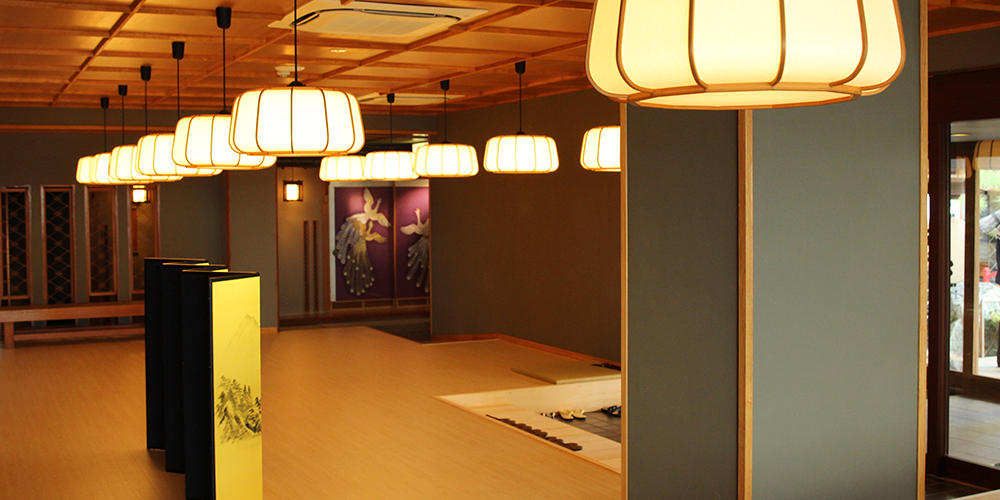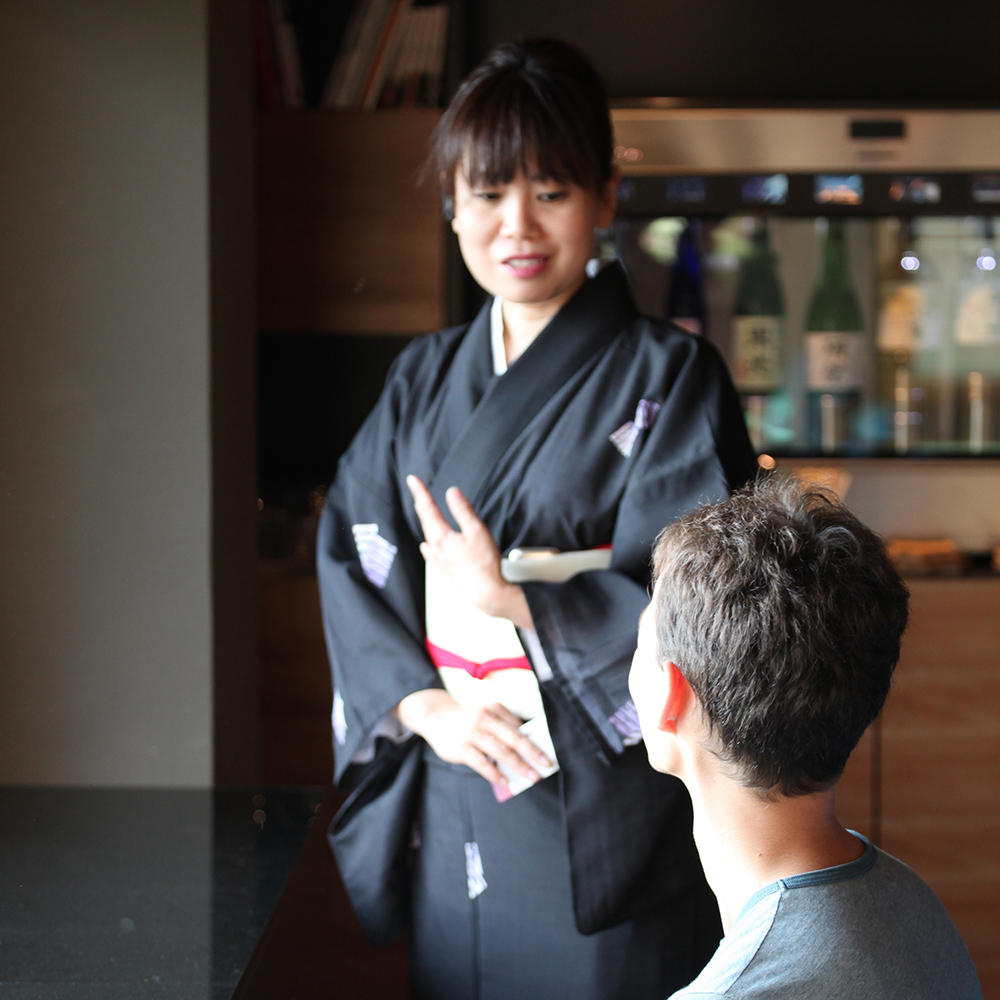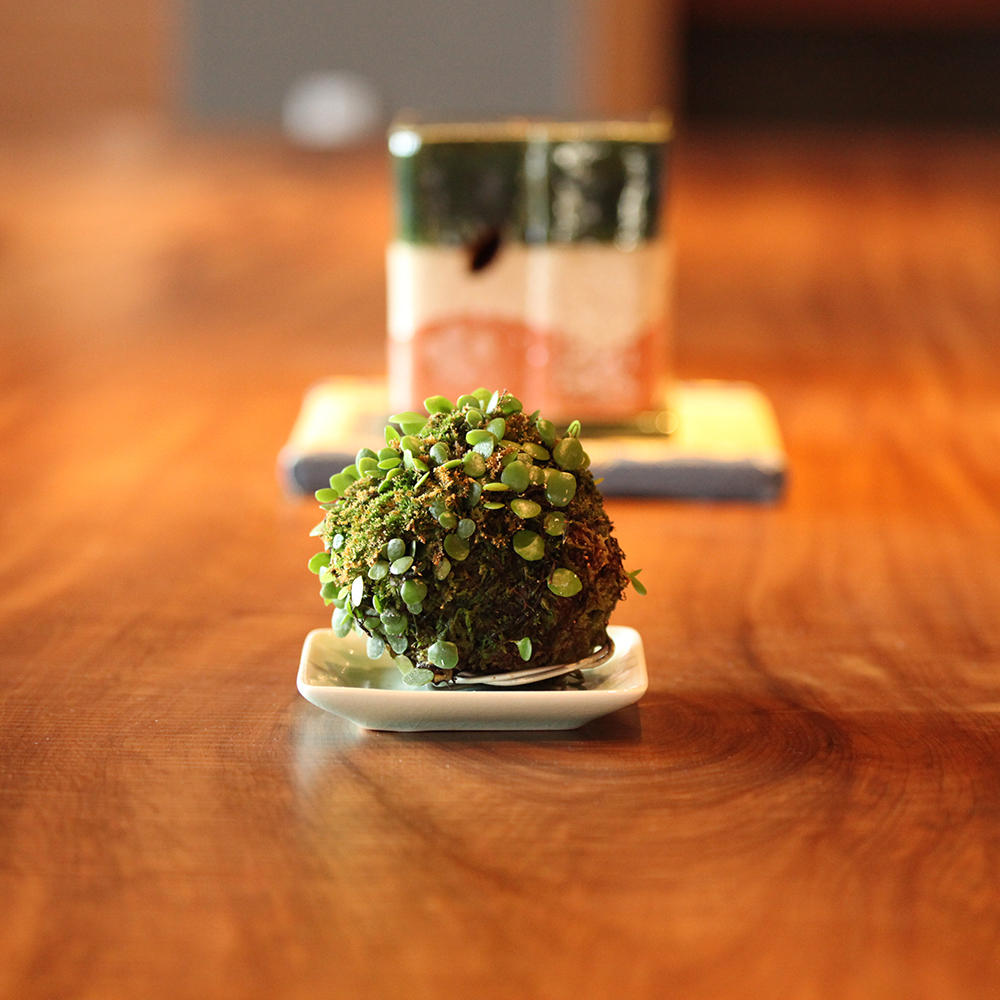 Fully equipped modern rooms with an ocean view
The rooms are equipped with "fusion futons" with thick memory foam mattresses that offer the comfort of a bed and the flexibility of a futon: you can ask for them to be joined or separated (for a double or a twin room) or just have a single futon put in your room if you are staying alone. All 19 rooms have a balcony and offer a beautiful ocean view. They also have individual showers, which isn't always the case with Japanese ryokans. Other equipment includes a refrigerator, a coffee machine, and a hair dryer, and a Wi-Fi network.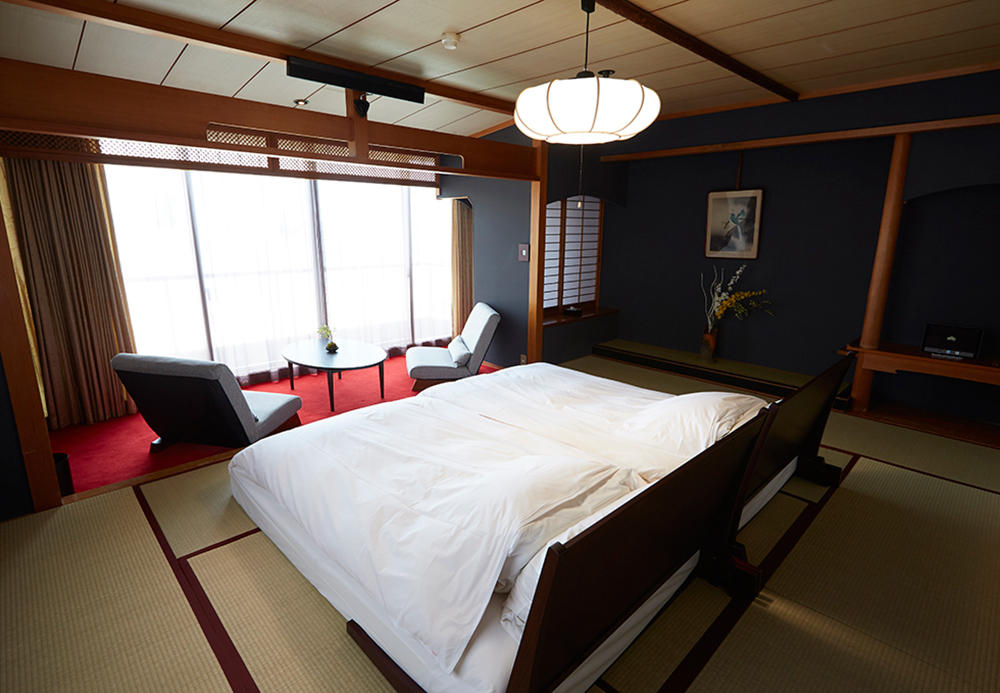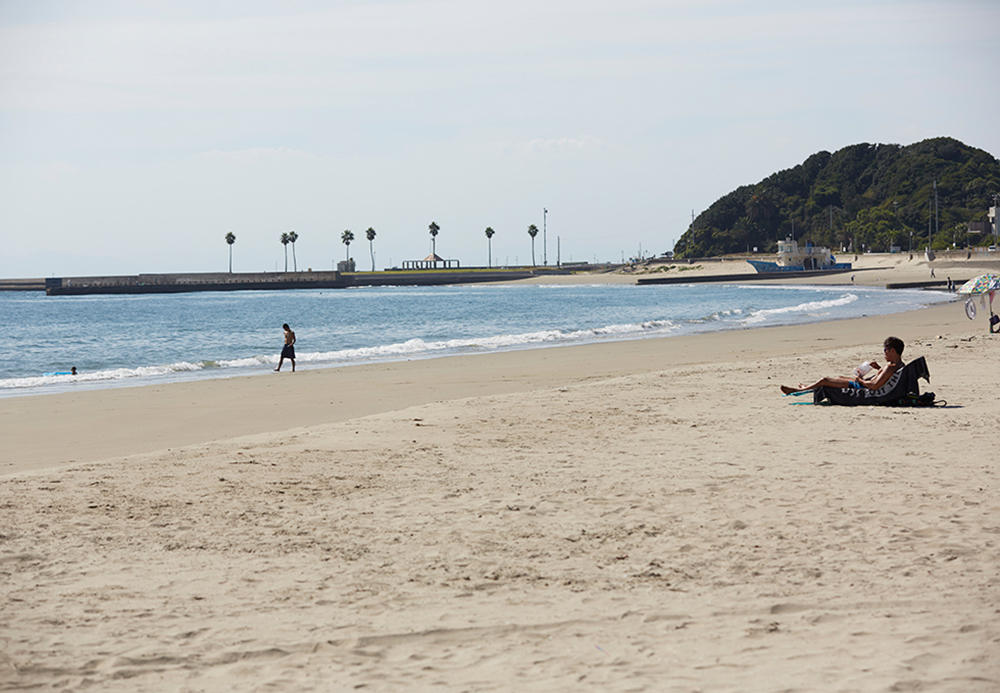 An innovation that distinguishes Wakamatsu from other ryokans is a wide-screen tablet with Japanese and English menus that lets you view media, control everything in your room, and pass orders to the ryokan staff. The tablet (actually an iPad Pro) lets you switch lights on and off (including bathroom and toilet), open and close curtains, and have music played from the room's speakers. You can also use it to reserve dinner or make use of the rooftop private spa, or to order a meal or drink to your room. If you get tired of watching the ocean, you can also use it to watch movies downloaded from Netflix.

I was really thrilled to see all the facilities and smart features incorporated in such an elegant and unobtrusive way. And it is not just the iPad; even the shower room has wooden cladding that matches the room's traditional interior.
An exquisite hot spring experience
While being a relatively small ryokan, Wakamatsu offers several baths. One is the aforementioned rooftop spa, which can be reserved for by up to four people. Imagine relaxing there with your spouse, or having fun with your kids. This is something you could not do in a shared, gender-separated bath. On top of that you can watch the sunset over Ise bay in this one.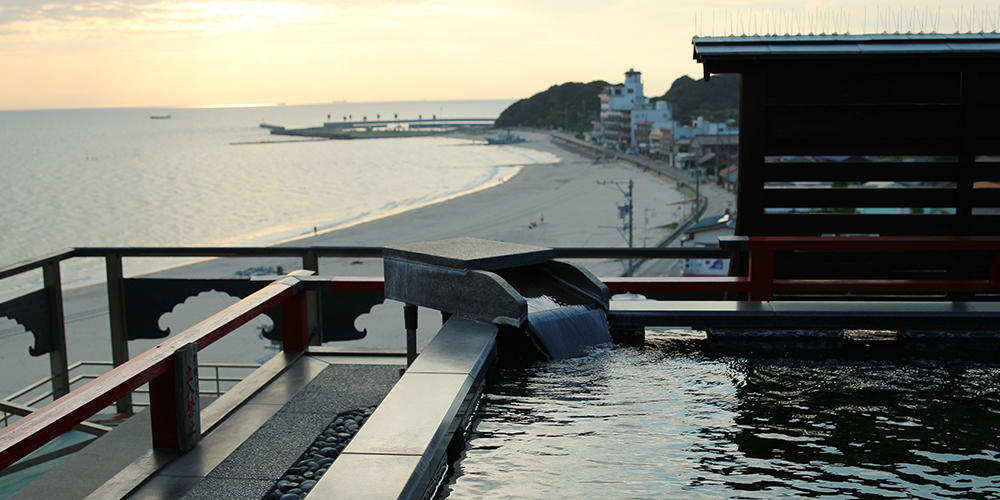 There is also a foot onsen in the lobby, where you rest your feet in the hot spring water while watching the pines and the seaside. A self-service bar is conveniently located next to it. You can choose from several bottles of the finest sake (the Japanese rice wine, which is actually more often called nihonshu in Japanese), umeshu (plum liqueur) or Japanese whisky. The machine will pour you a shot size based on your selection and automatically charge it to your bill.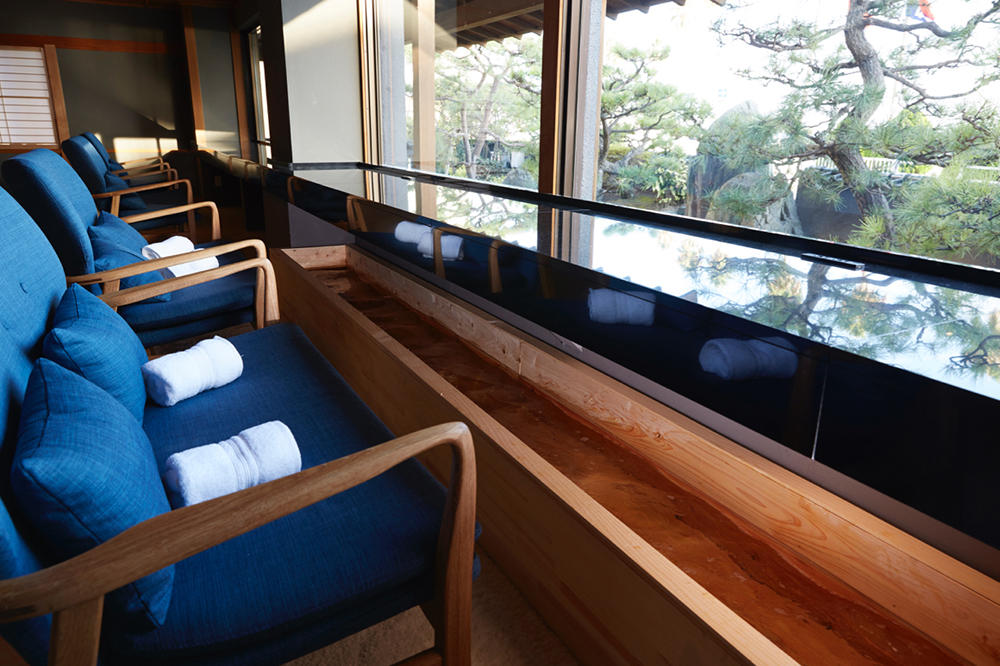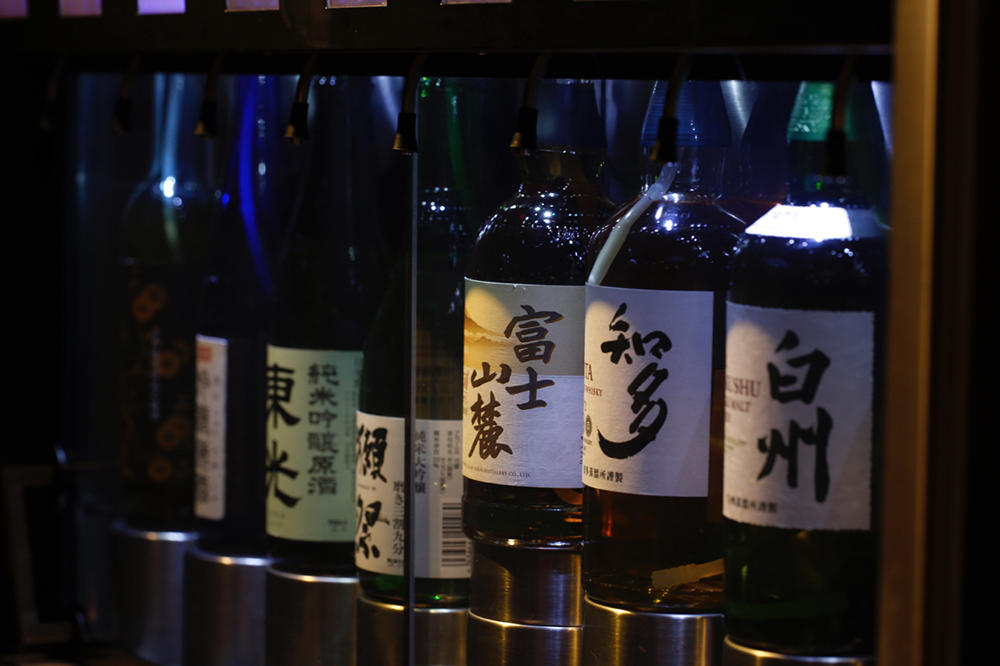 Out of the other baths, one more deserves a special mention. Its large round reservoir is made from hinoki (Japanese cedarwood) and is complemented by a beautiful traditional room design. Filled with hot water it gives off a gentle scent of cedar. While there are not any mixed spas, this one alternates between men-only or women-only, so anyone can enjoy the special experience during their stay.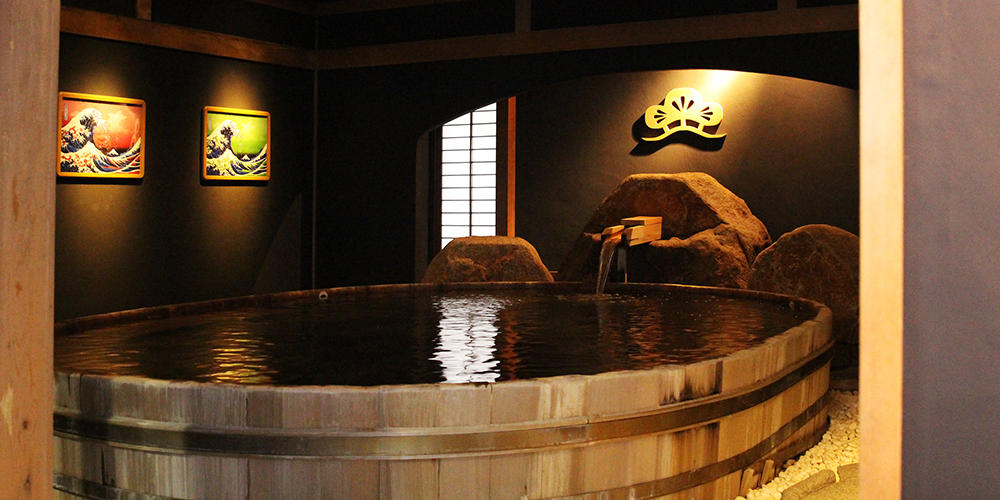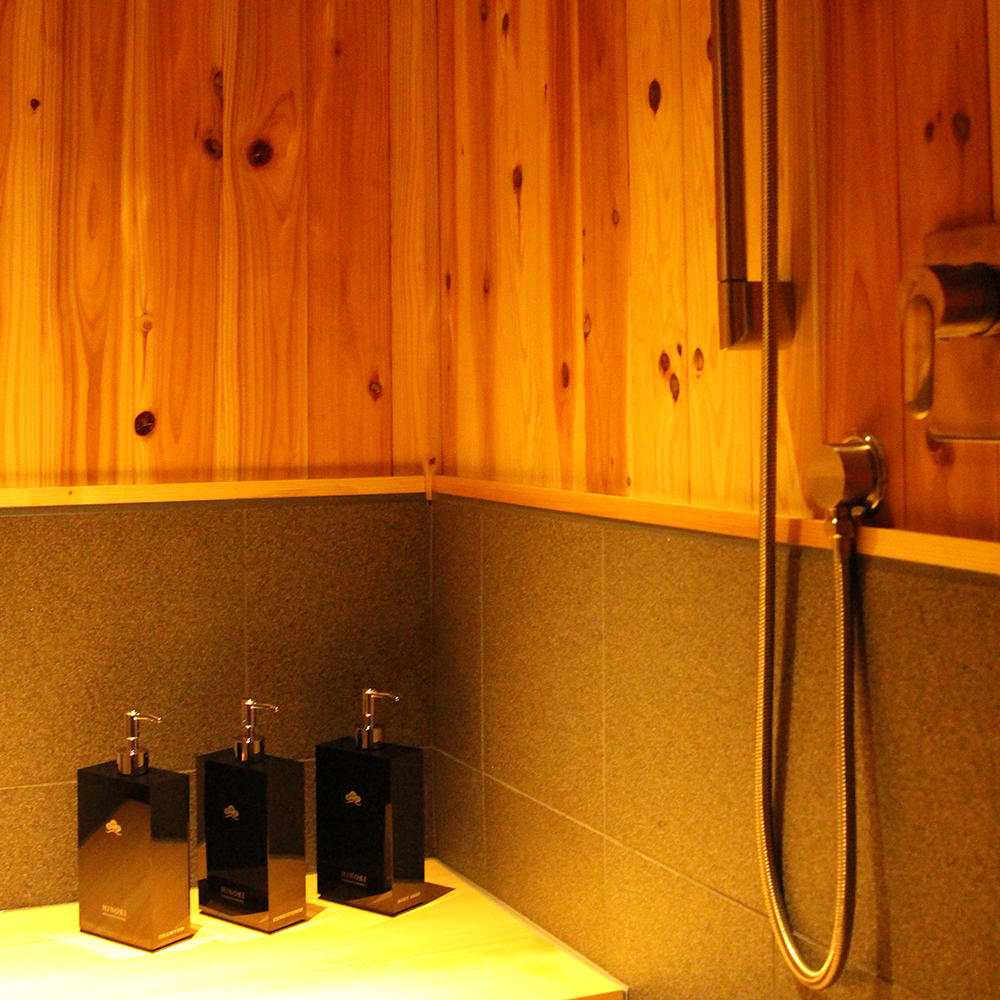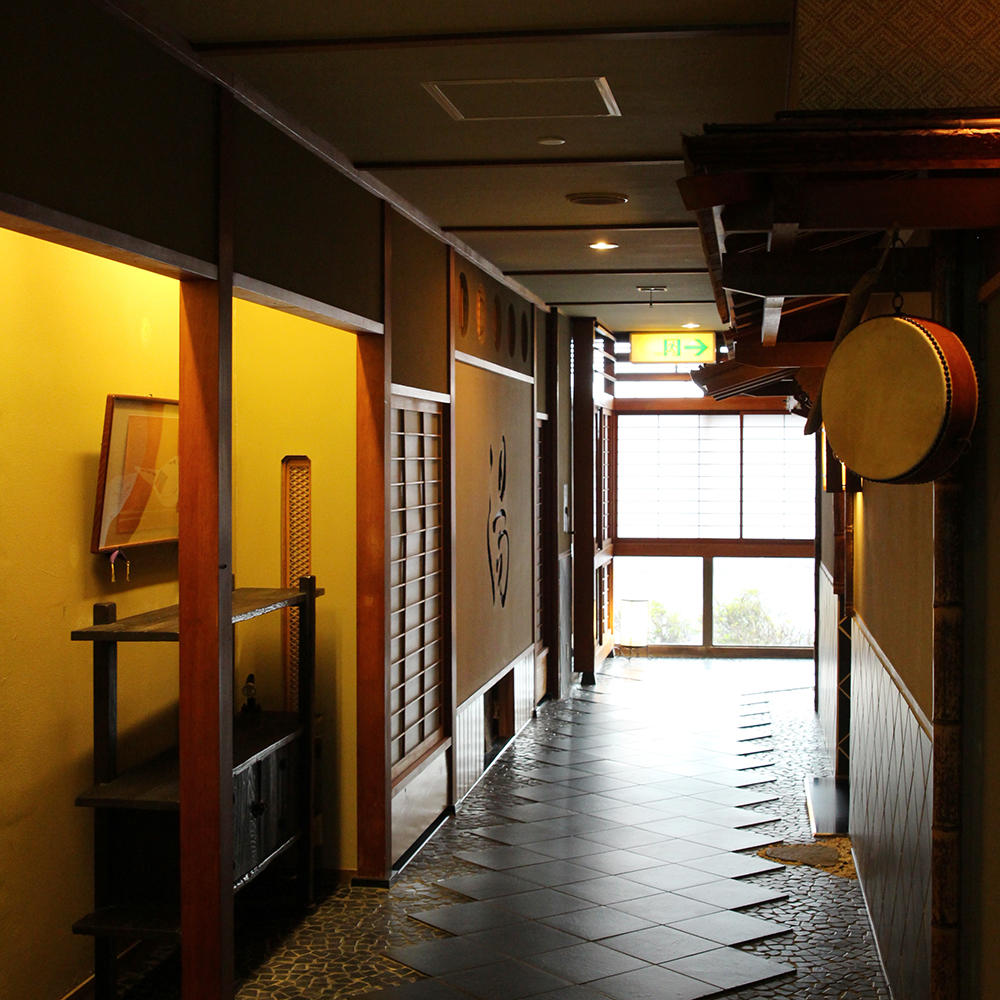 Top-notch Japanese dining
Wakamatsu offers two kinds of plans: a lodging-only plan, and lodging with meal plan, and the latter offers traditional multi-course meals (known as "kaiseki ryōri") as well as Japanese meals à la carte. The food is based on local ingredients (such as seafood or local varieties of chicken or beef) and varies by season.

You can of course order a meal or reserve a dinner for later too. This is the kind of flexibility is not often found in a ryokan and it may come very handy if you plan to travel around a lot, but I would strongly recommend having a dinner at the ryokan at least once. Let me explain what kaiseki ryōri is about and share my experience with Wakamatsu Ryokan.

A full kaiseki dinner consists of about a dozen courses, each being served individually on a plate carefully chosen by the chef and often actually consisting of several bite-sized items. If you are new to Japanese cuisine, kaiseki ryōri may serve as a perfect introductory experience, giving you a taste of all the best foods the given region and season has to offer, while even if you have lived in Japan for a while, each kaiseki ryōri experience is bound to surprise you with something new.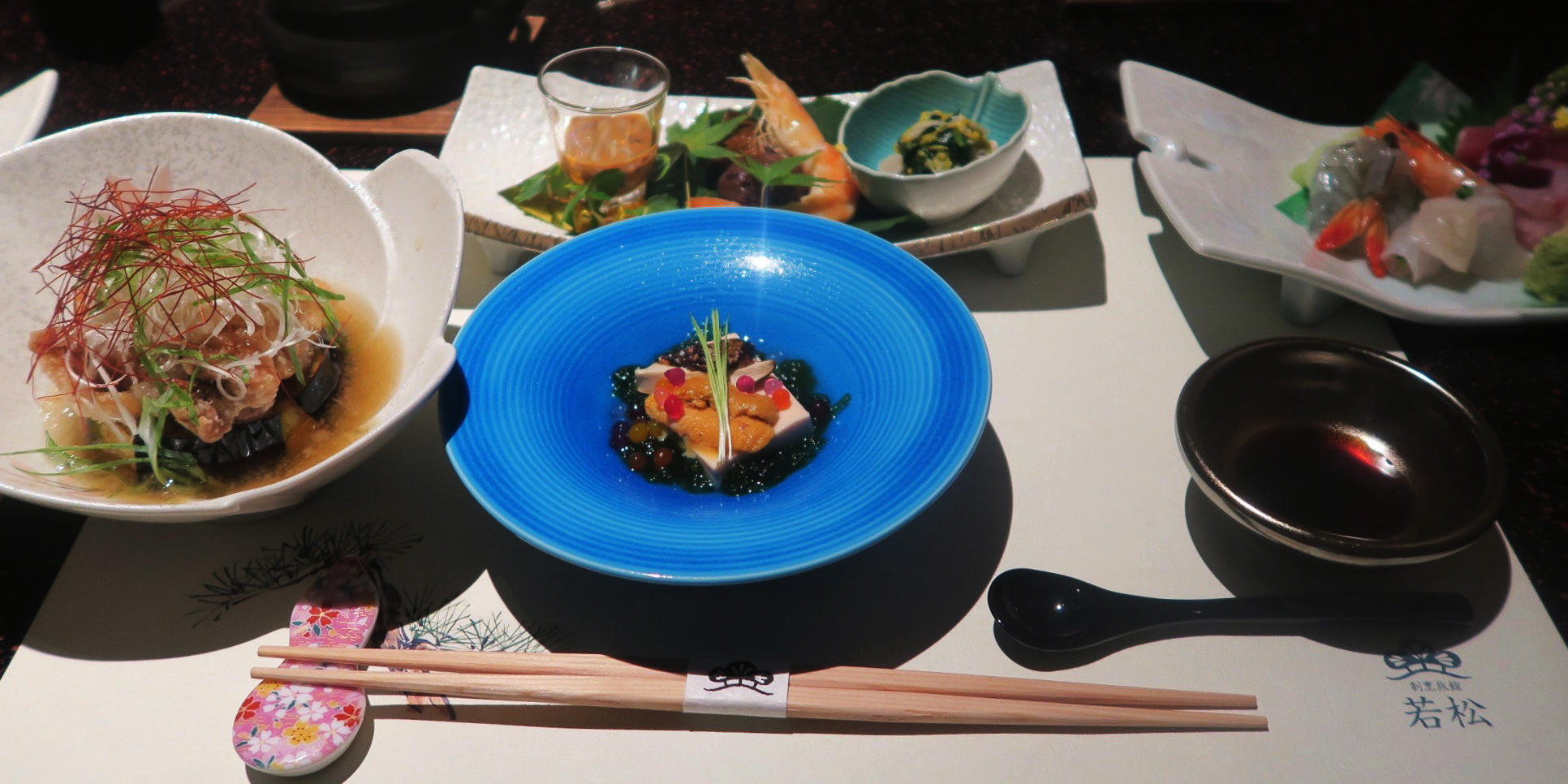 Even though kaiseki ryōri will include items you might expect, such as raw fish served as sashimi, that will be only one of the courses, and you may be surprised by the particular fish being served. If you are not particularly fond of raw fish, then you may enjoy boiled seafood in the other courses. The nimono (boiled food) course we had in September contained hamo (conger pike) with a slightly chewy yet tender texture. I also loved the subtle taste of the Japanese watarigani crab in Nanzenji chawanmushi (a type of Japanese steamed egg custard) complemented by shiitake mushrooms. You can feel the Japanese four seasons through eating these dishes.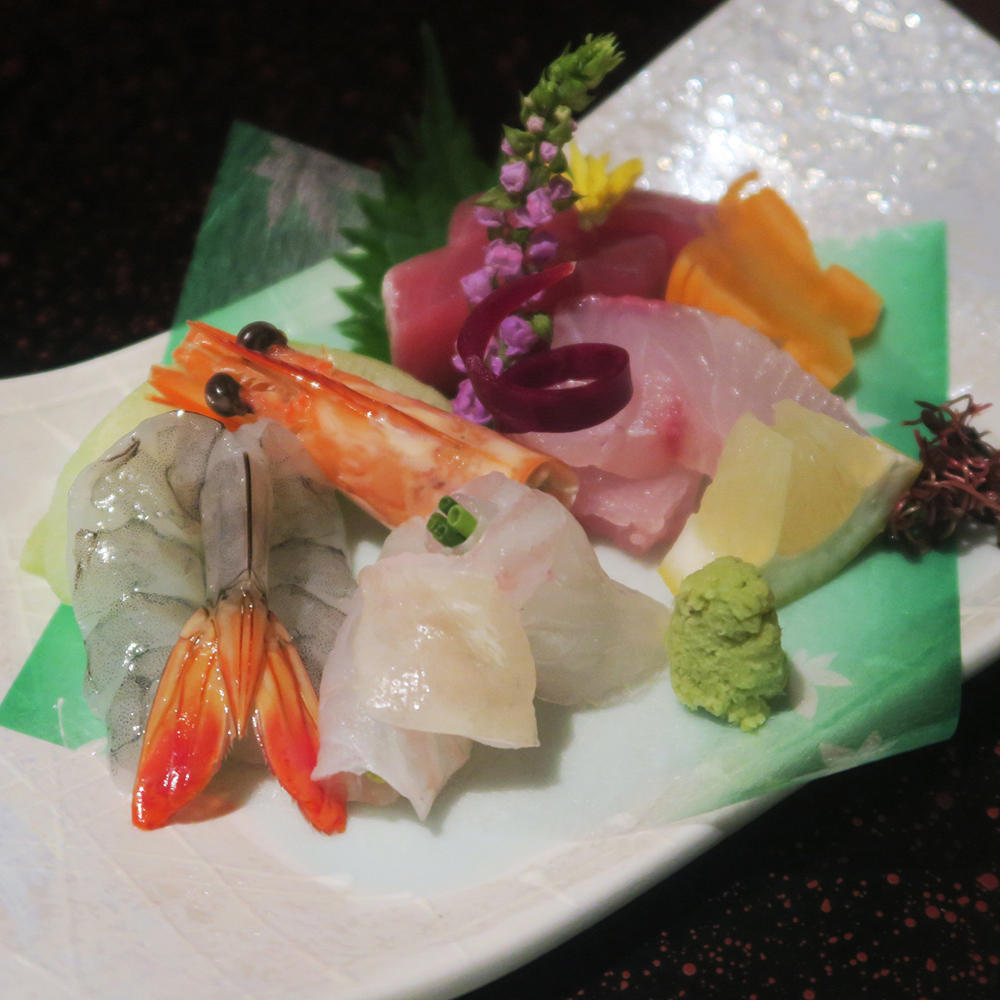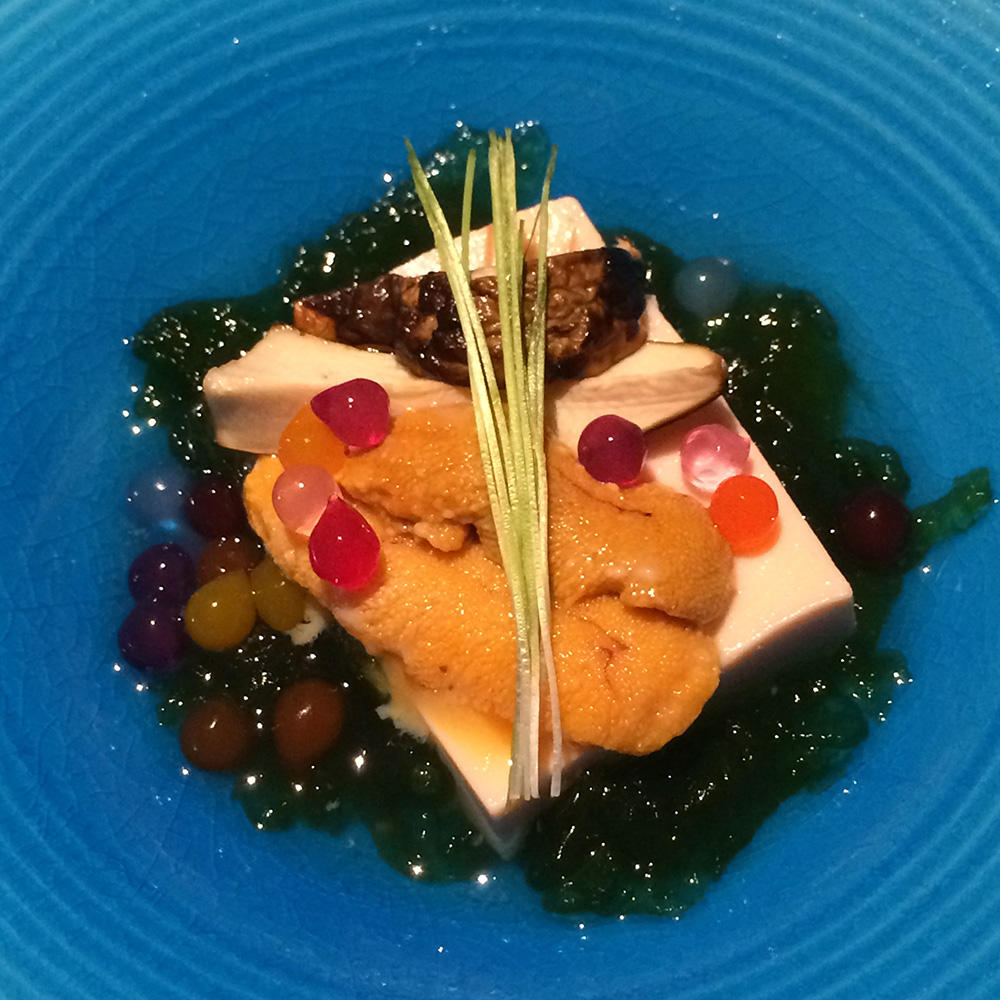 If you prefer poultry to fish, you will not be disappointed either. Central Japan is known for its fondness of chicken meat and has several regional varieties that have escaped the modern breeding race targeted at mass production. One of the slightly larger courses we had consisted of okumino jidori (local chicken breed from Gifu, Central Japan) served with eggplant and grated daikon (Japanese white radish). This really surprised me, as I expected the more common, but also delicious, Nagoya kōchin chicken. But the okumino jidori proved to be the best chicken I've ever had, being juicy and full of taste.

If this is your first experience with kaiseki ryōri, you may be confused by the order of the courses. In general there will be several of them on your table at any time, but there is no need to worry as you can freely choose what to eat and when to eat it. That said, the closing item is traditionally a bowl of rice with tsukemono (pickles). If you are already full by that time or want to leave some room for a dessert (more on that in a moment!), feel free to skip it.

Kaiseki ryōri at Wakamatsu also has something to offer for those who have a sweet tooth. First of all, Japanese cuisine is known for combining sweet and savory, but there is also a dessert at the end of the dinner. We had a sorbet flavored with yuzu (Japanese fragrant citrus) with a red wine fig compote. Combining sweet fig and lightly sour yuzu, cool sorbet and wine (to warm you up a bit), it was as well-balanced as the whole dinner.