| Centrip Editorial Board
【Aug】Night Events in Summer in Nagoya
【This event has already finished】
The summer night aquarium
The aquarium will host the "Summer night aquarium". Opening hours will be extended until 8 PM for your enjoyment.
We particularly recommend the "Night performance" which will see the dolphins leaping into the night skies, and the romantic atmosphere in the Southern building when the lights are dimmed.

The summer night aquarium takes place between July 21st and August 31st. Be sure to check it out!
Nagoya Port Aquarium Summer Night Aquarium (Japanese page only)
Higashiyama Zoo and Botanical Garden Night ZOO&GARDEN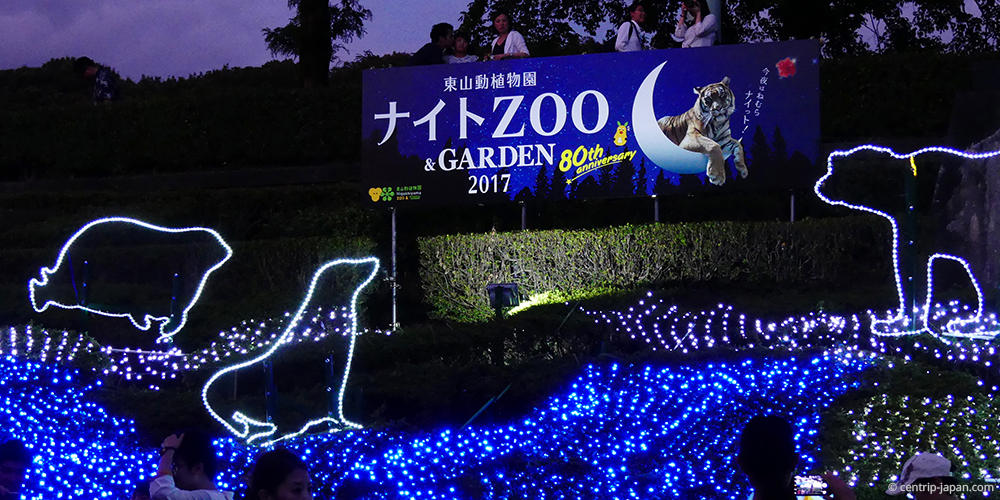 This year, as before, you can enjoy the Higashiyama Zoo night spectacle known as "Night ZOO&GARDEN", for a limited period of seven days.

Times : August 4th (Friday) - August 6th (Sunday), August 11th (Friday, public holiday) - August 13th (Sunday), August 15th (Tuesday)
Opening times : 9 AM - 8.30 PM (last entrance at 8.00 PM)

Various events will be held to mark the 80th anniversary of the zoo opening, including a special project using projection mapping and a display of "animal talk" featuring the animal handlers.
Don't forget to enjoy the fantastic atmosphere at the biological gardens, where the greenhouses will be the subject of a light-up display.
Come and see the zoo in a way that you normally can't, and take away memories which will last forever!
Higashiyama Zoo and Botanical Garden
Nagoya Castle Festival
The Nagoya Castle Summer Festival will be held at Nagoya Castle between August 4th (Friday) and August 15th (Tuesday)
Festival opening times : 9.00 AM - 8.30 PM (note : The gates of Nagoya Castle close at 9.00 PM)

This year's theme is "The festival of sound, beer and dancing". Get a feel for a real Japanese festival with the beer garden, Bon dancing, temple festival and haunted house which are all open every day throughout the festival.
Furthermore, on August 4th, the participants in the "World Cosplay Summit" will gather together on the stage, and on the 6th there will be various events including a demonstration of arquebus (old-style long gun).