Once you have got off the plane, you can rent a car and enjoy driving. Check out the rent-a-car shop, at Chubu Centrair International Airport. You can walk to their reception counter, located at the Access Plaza inside the airport, taking all your luggage on a cart instead of having to carry it. The Reception Counter is inside the information counter, right in front of the departure/arrival gates at the Access Plaza located on the 2nd floor of the Chubu Centrair International Airport Terminal Building.
Central Nippon Expressway Pass(CEP)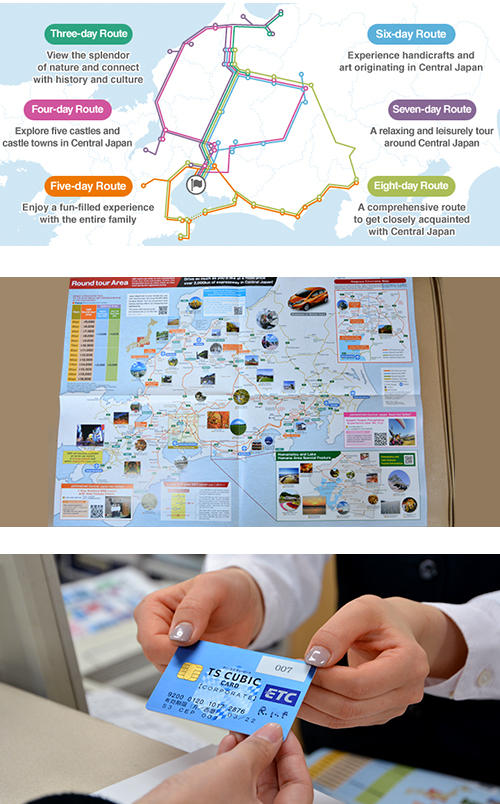 The Central Nippon Expressway Pass (CEP) is an economical way to drive on the highways within the designated areas of the Chubu region, as you just pay the price of the ticket. You can purchase this ticket when renting a car.
1. Reserve a car & the CEP (English Information)
Tel: 0800-7000-815 2. Apply and pay at the store. 3. Rent the ETC card along with the car 4. Enjoy your trip on the highway! 5. Return the car and the ETC card. Pay for any extra charges if necessary.
* Only available to foreigners with a non-Japanese passport and who hold a driving license valid in Japan.
One-way System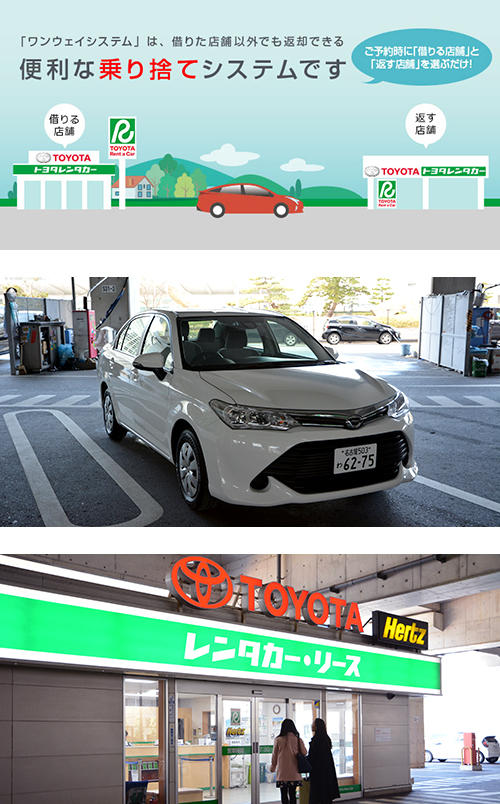 Through this system, you can return the car to any other related store in a different region. You could rent the car at Centrair, and drop it off at any TOYOTA Rent-a-Car store.
All you have to do is to choose where to rent and where to return the car when making a reservation. Returning the car to another store within Aichi is completely free of charge, but if you wish to return the car to a store outside of Aichi, there will be an extra fee.
Multi-language Car Navigation Installed
(HV・P・SP・W・SUV・V-Class)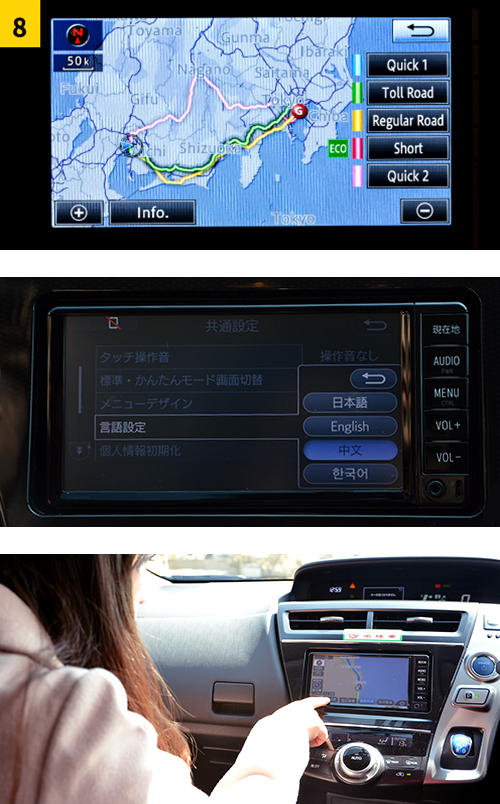 English, Chinese, Korean, and Japanese will be available, so there is no need to worry if you cannot understand Japanese!
The maps can be either displayed in Japanese or English, and the navigating voice can be set to English, Chinese, or Korean. To set your destination on the car navigation device, all you have to do is to enter the phone number of the destination.
JAF Membership Rental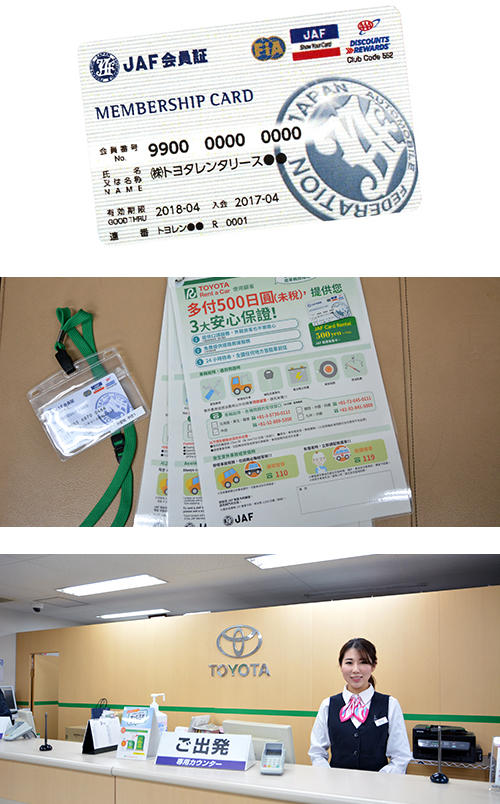 The JAF membership card makes a better deal for your trip - it supports your safety and security, and also provides special services only for members of the JAF, at facilities which cooperate with the JAF.
540 yen (tax included)/ each time
Enjoy Japan by using the Rent-a-Car Service!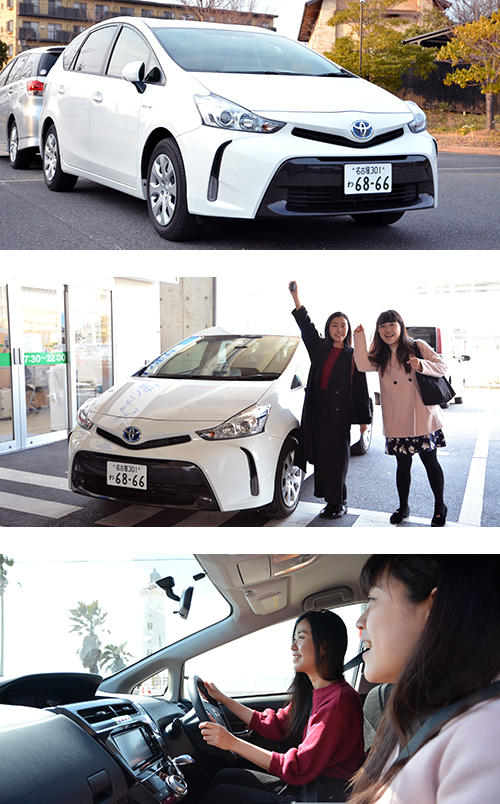 Why not enjoy Japan even more, using the Rent-a-Car service? The cars can easily be reserved either by telephone or online. The rental fees will differ depending on the type of car you wish to rent, and the season/date you apply for the cars. We will offer you a comfortable TOYOTA car.