| Centrip Editorial Board
The Heart of Central Japan: Its History, Nature, and Culture
Japan is far more than Tokyo, Kyoto, and Osaka. In the center of Japan, you'll find a region rich in natural beauty, history, unique culture, and cuisine markedly different than its eastern and western counterparts. You'll find centuries-old buildings that retain their original states, including castles that belong to the samurai who shaped Japanese history, including the surrounding castle towns, still bustling with activity.
Kanazawa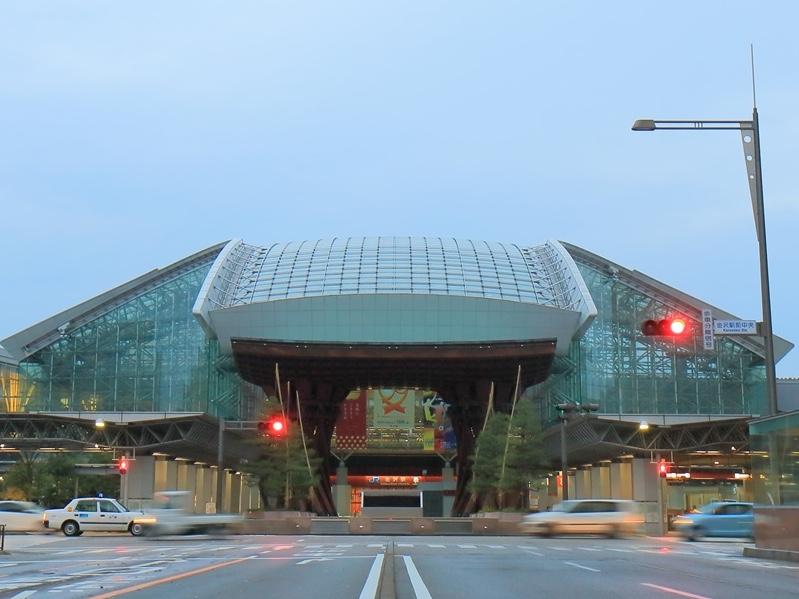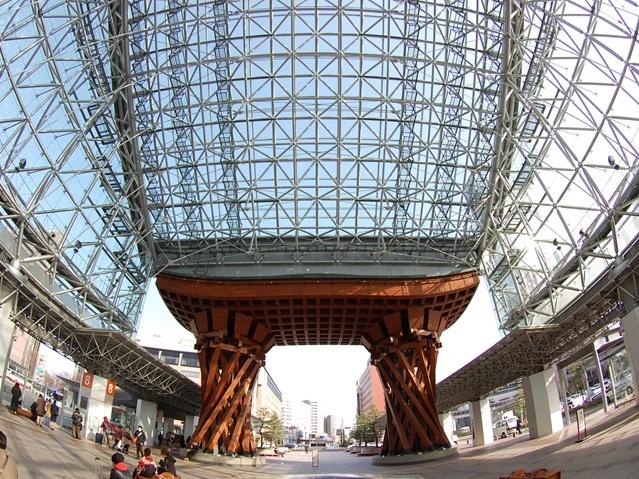 Our journey starts in Kanazawa, a city known for its beauty. Upon arrival, visitors will certainly find themselves in awe of the massive structure that is Kanazawa Station. The original station, which opened in 1898, was renovated in recent years. The station is housed under an enormous dome and sits behind a huge Japanese-style gate called the Tsuzumi-mon Gate.
Getting to Kanazawa Station from Tokyo Station will take you around 2 hours and 30 minutes on the Hokuriku Shinkansen. If you're coming from Nagoya Station, the Shirasagi Express will get you here in about 3 hours. No matter which direction you're coming from, you can get to Kanazawa without changing trains.
Kanazawa has quite a few spots that tourists will love and there is a sightseeing bus that will help you get around the city. The Castle Town Kanazawa Amusement Bus is the most convenient way to hit all the most popular sightseeing locations. If the weather's nice and you're more the active type, there are rental cycles at the station. Both the sightseeing bus and rental cycle facilities are set up to accommodate foreign travelers.
A Golden Opportunity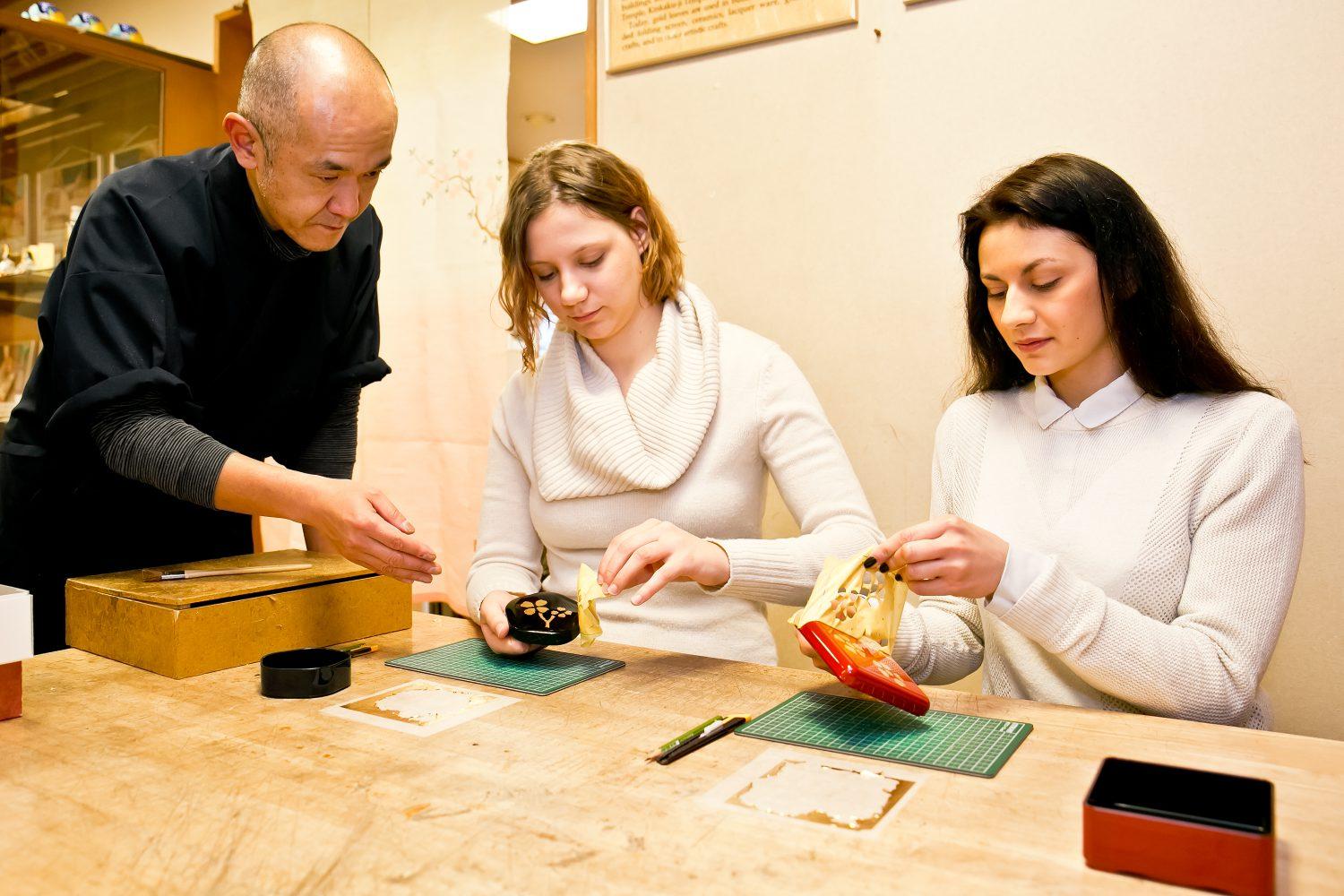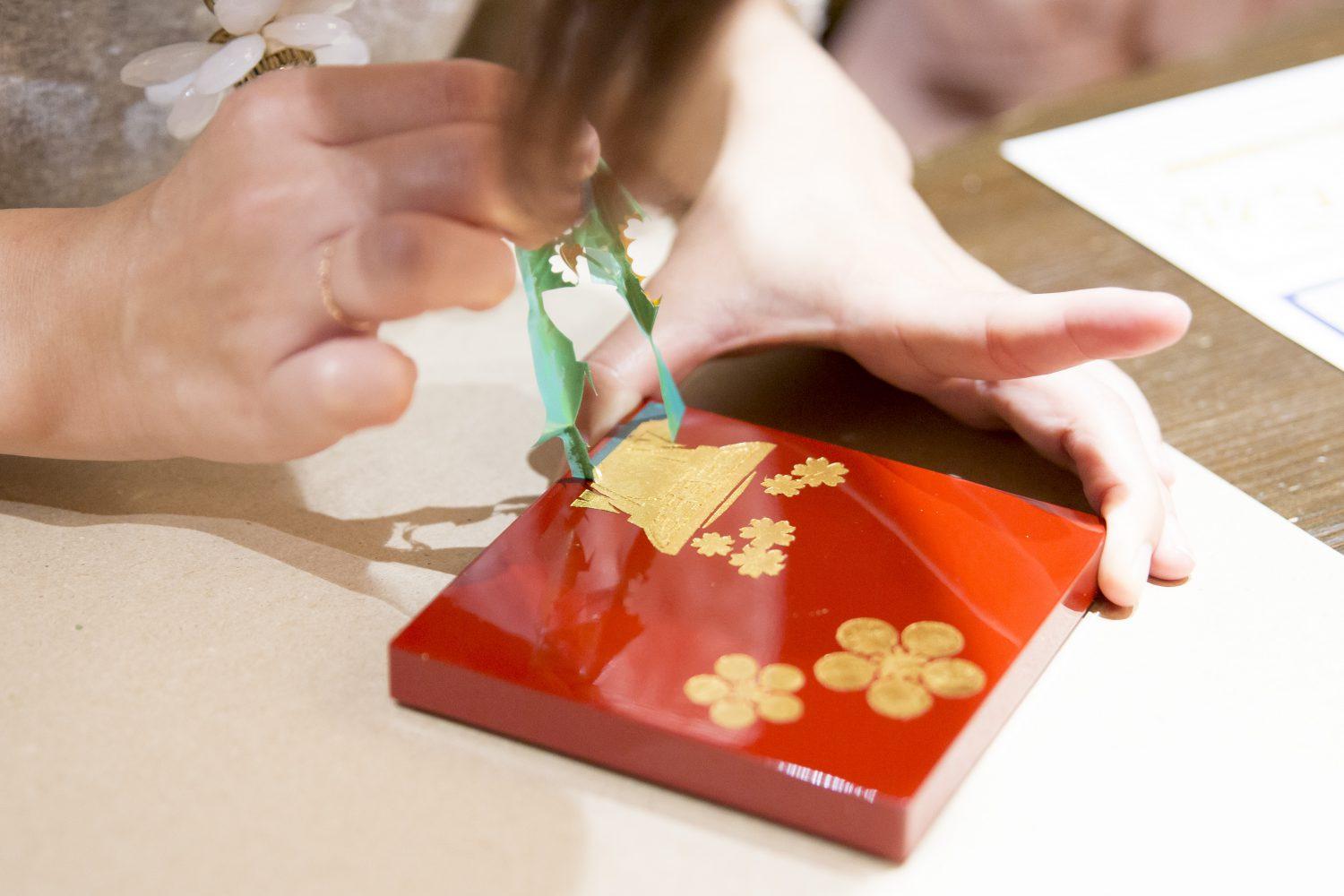 One of the things Kanazawa's is most well-known for is the gold leaf handicrafts that have been produced here since the end of the 16th century. Nearly all gold leaf production in Japan happens in Kanazawa. Local merchants sell a variety of items including Japanese folding screens, dishes, and jewelry—a reasonable price, you can even try your hand at making something with gold leaf at a shop.
Japan's Sweet Tooth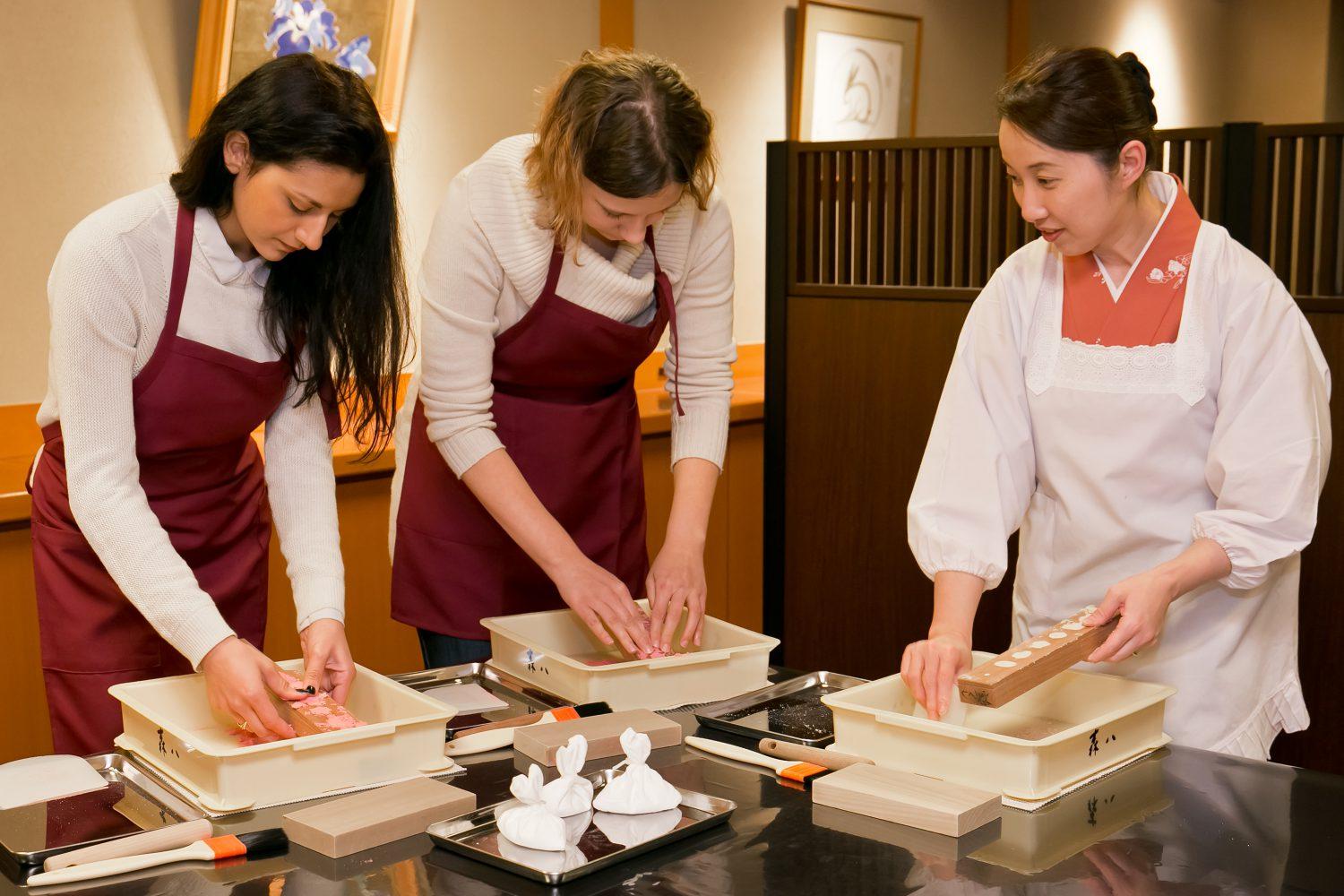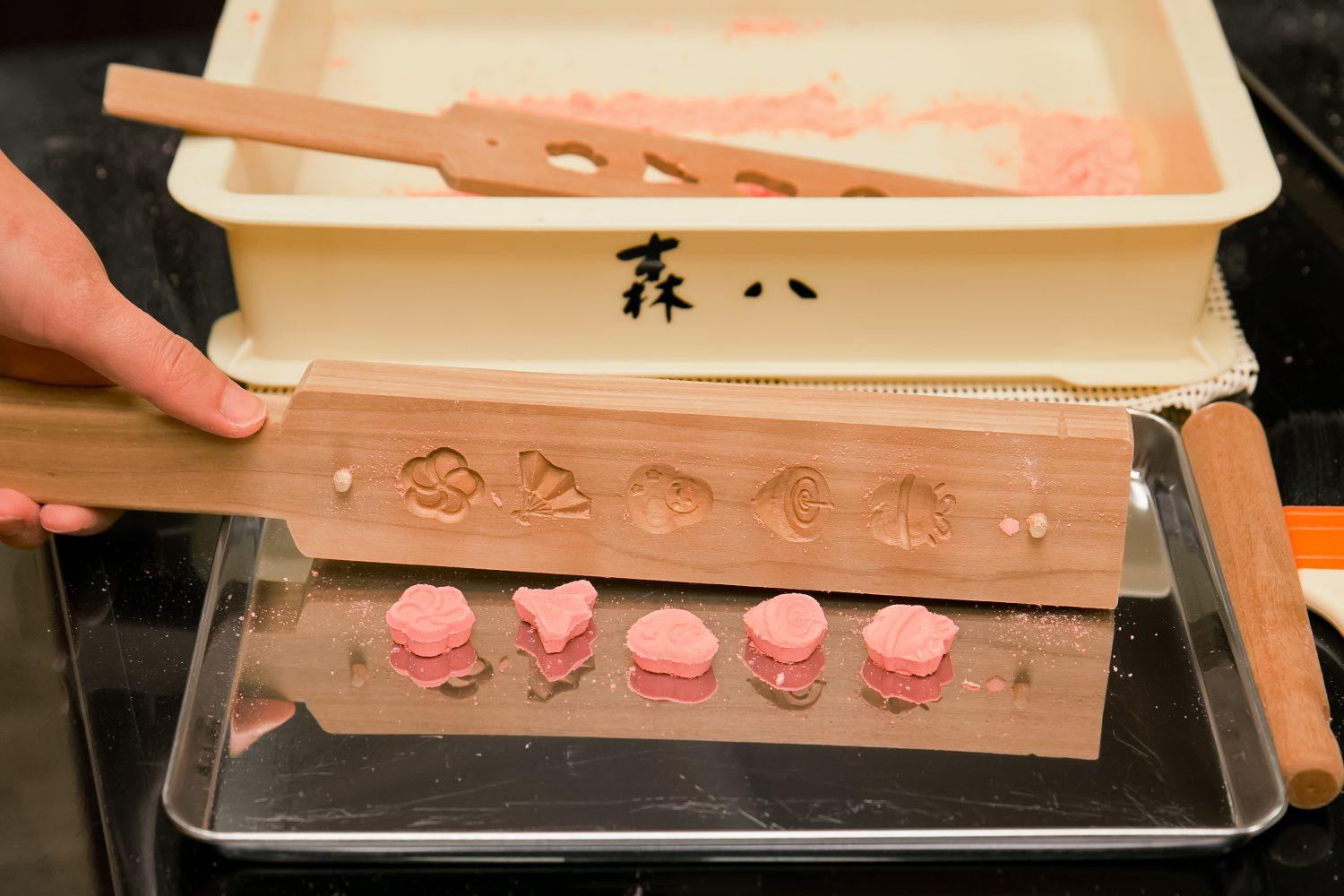 When you think of Japanese food, dessert items might not come to mind, but Japanese cuisine is filled with delicious sweet treats. Each area has its own particular types of sweets, and Kanazawa is no different. Head over to the Ishikawa Local Products Center, and you can check out their Japanese-Style Confection Experience, where you'll learn about the artful way the Japanese make their desserts and snacks, along with a chance to eat three yummy treats.
Kanazawa Castle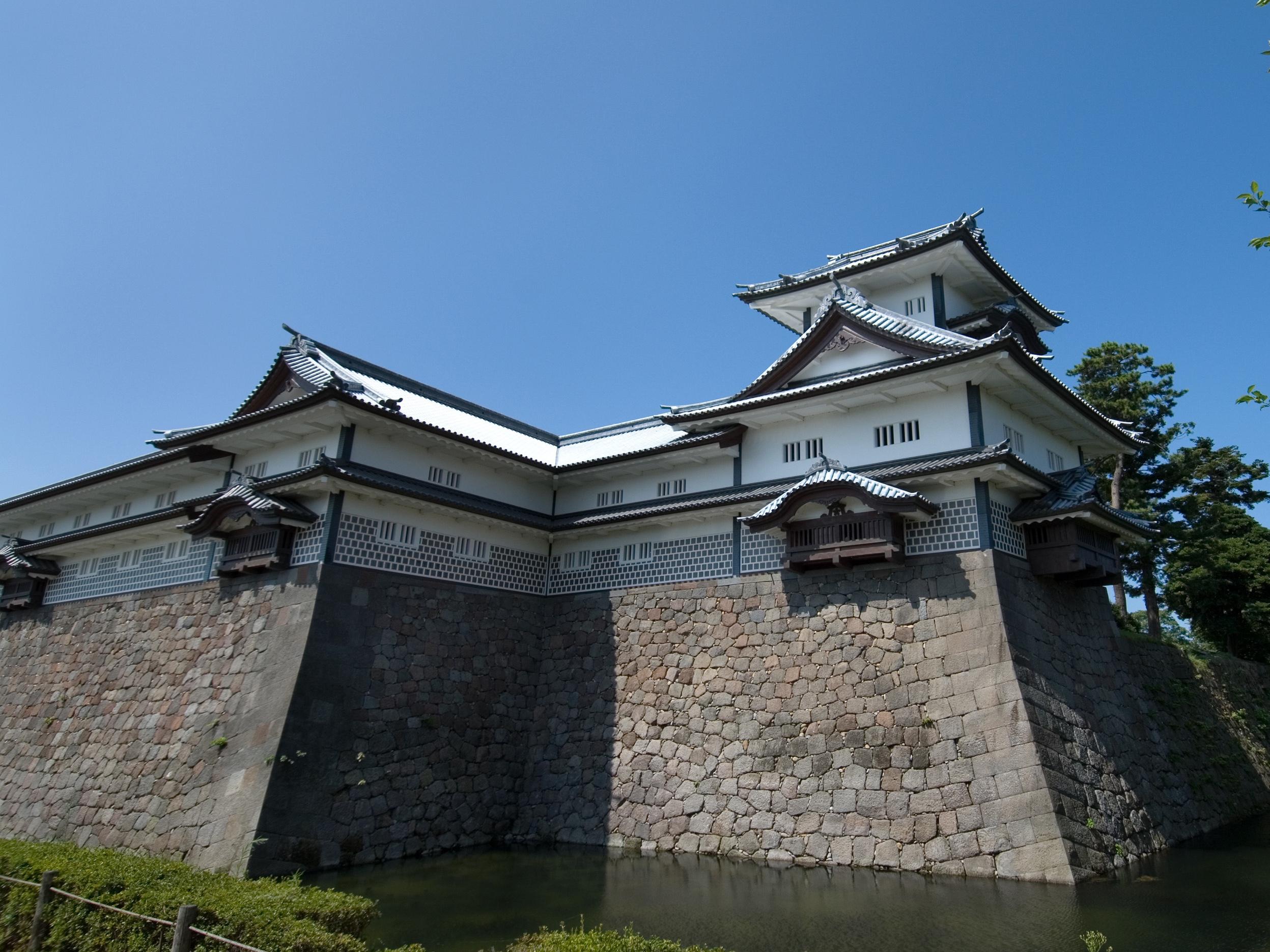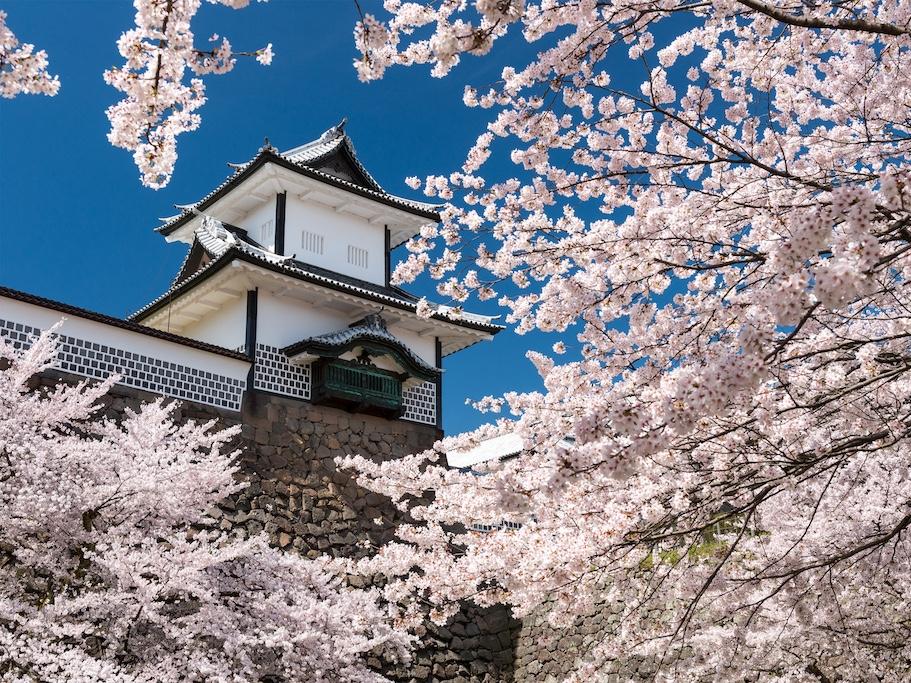 Being largely military structures, most of Japan's castles succumbed to fire and other sorts of destruction over the years. Castles maintaining their original structures are quite rare. Portions of Kanazawa Castle that burned down over the years have been rebuilt, but sections of the castle are centuries-old. The most distinctive part of the castle is the whitish roof titles, which are made of lead. In times of war, the tiles were melted down to be crafted into bullets.
Kenroku-en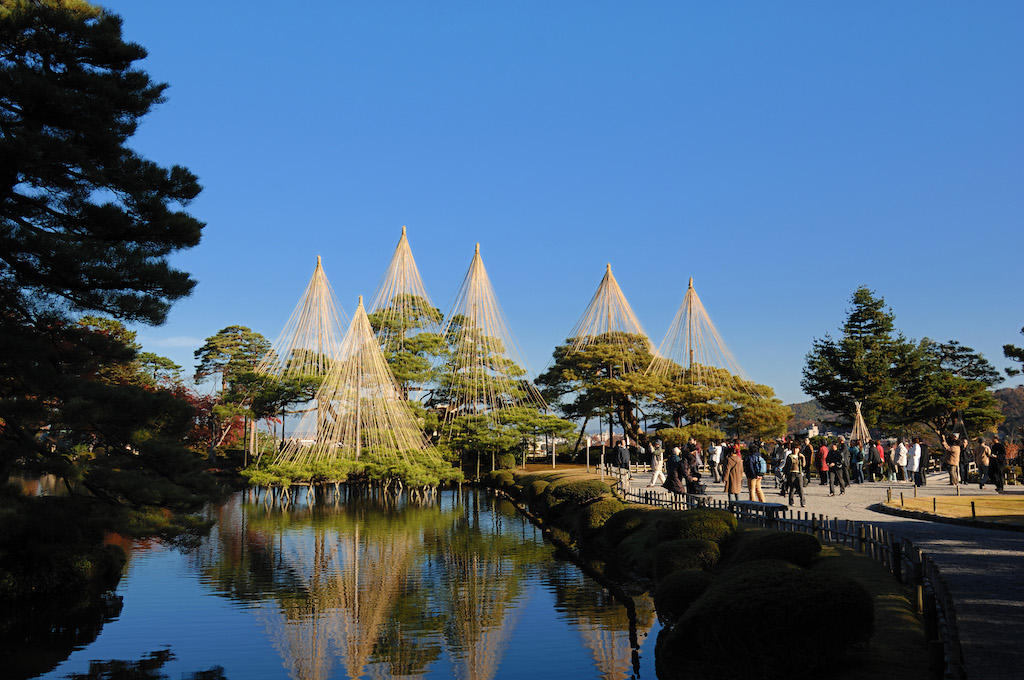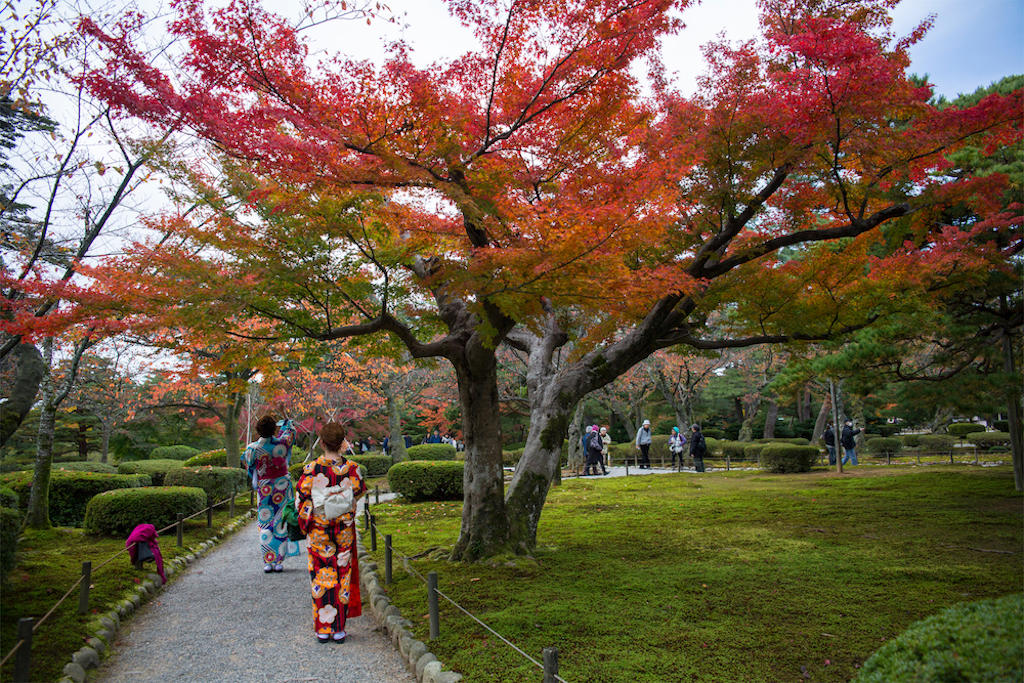 The most famous place in all of Kanazawa is the garden, Kenroku-en. Its name means "garden which exhibits the six aspects of a perfect garden", alluding to the ancient Chinese ideals of what makes a garden perfect—spaciousness, seclusion, artifice, antiquity, water-courses, and panoramas. Kenroku-en sits adjacent to Kanazawa Castle and belonged to the same warlord family, the Maeda Clan, who Kanazawa Castle belonged to. The garden was developed by the Maeda Clan starting in the 1620s up through the 1840s. Kenroku-en is highly-regarded for its beauty and is considered to be one of the three greatest gardens in all of Japan. In addition to the roughly 8,750 trees inside the garden's grounds, you can see the oldest fountain in Japan, which operates purely on natural water pressure.
Accommodations in Kanazawa
Due to Kanazawa being a tourism destination even amongst Japanese people, the hospitality in Kanazawa is quite advanced. You'll find a wide selection of accommodation types, from reasonably-priced hotels geared towards business travelers all the way up to the highest-class luxury hotels. The city is also home to traditional Japanese inns where guests can enjoy a deeper experience of Japanese culture, tradition, and cuisine. Check out the link below for more information on accommodations in Kanazawa.
Tateyama Kurobe & Omachi
The Great Escape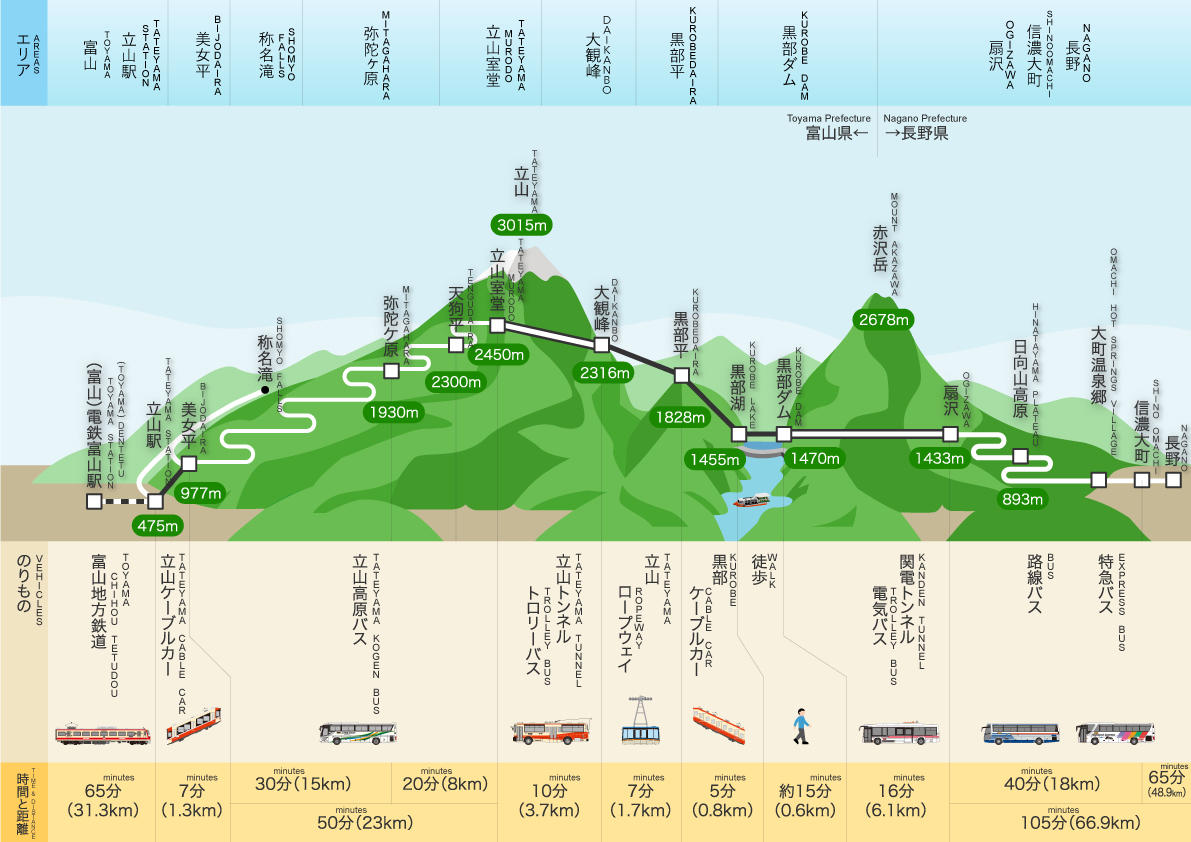 One of the best reasons to visit Japan is a chance to see the wondrous beauty the country has to offer. The Tateyama Kurobe and Omachi areas have some of the most impressive sites in Japan. The surreal snow walls of Yuki no Otani, the postcard-worthy seasonal scenes from the gorgeous pond, Mikurigaike, and the massive Kurobe Dam are breathtaking. There are so many fantastic natural spots in this area that there's a special Alpine Route laid out for visitors to help them traverse mountains here. The best way to get to this area from Kanazawa is to take the one-hour express bus from Kanazawa Station to Takayama Station. From there, you can hop on the Toyama Regional Railway Main Line bound for Tateyama, which will take one hour.
Caution: The Alpen Route is only open from the middle of April through the end of November.
Yuki no Otani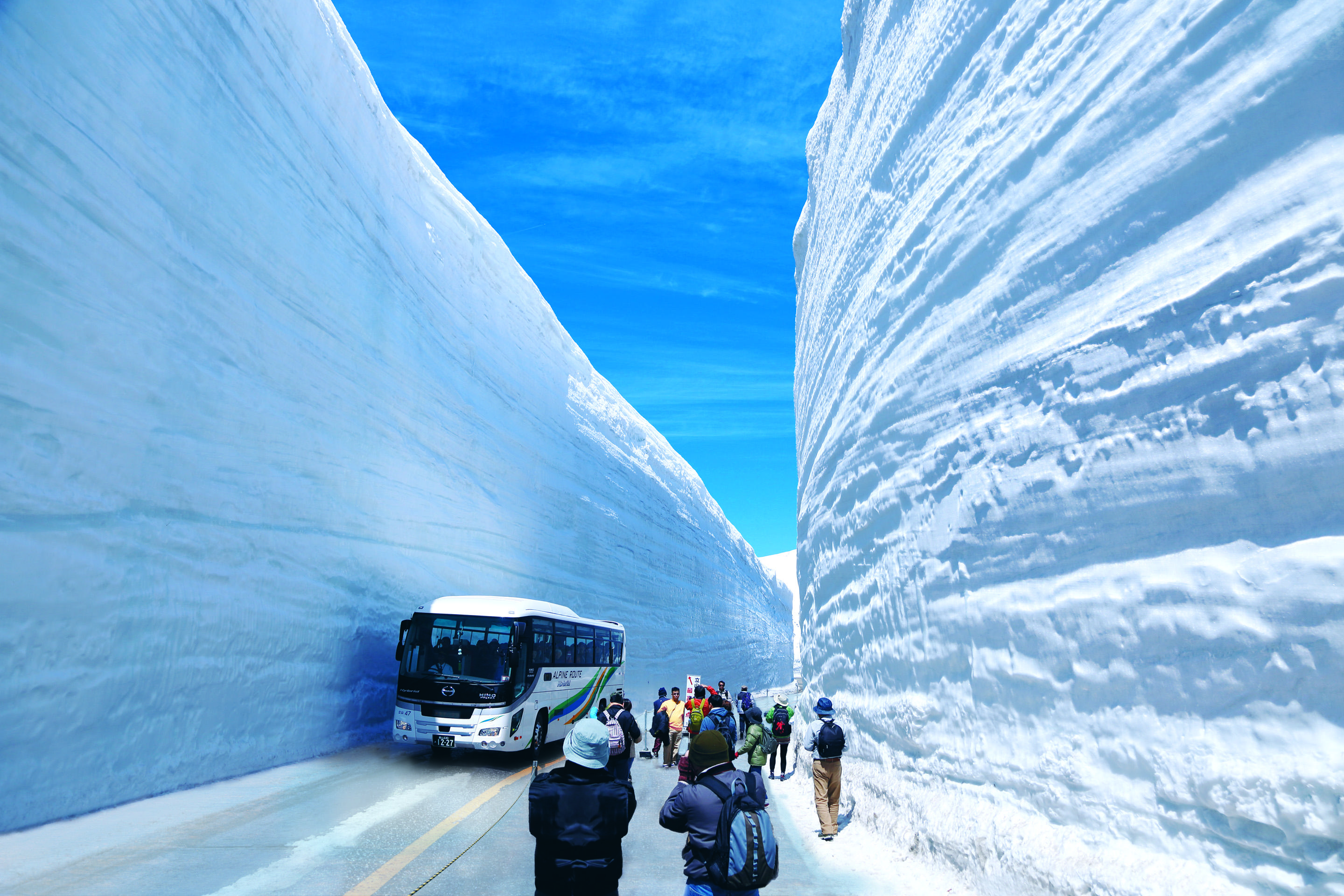 Starting at Tateyama Station, there is a bus available that heads towards Shomyo Falls. Between April and June, when there's just the right amount of snow to build it, you'll find the world-famous Yuki no Otani, a massive 500-meter long man-made snow corridor that at times reaches heights of 20 meters.
Caution: Yuki no Otani (Snow Corridor Walk) is only accessible from the middle of April through the end of June.
Mikurigaike Pond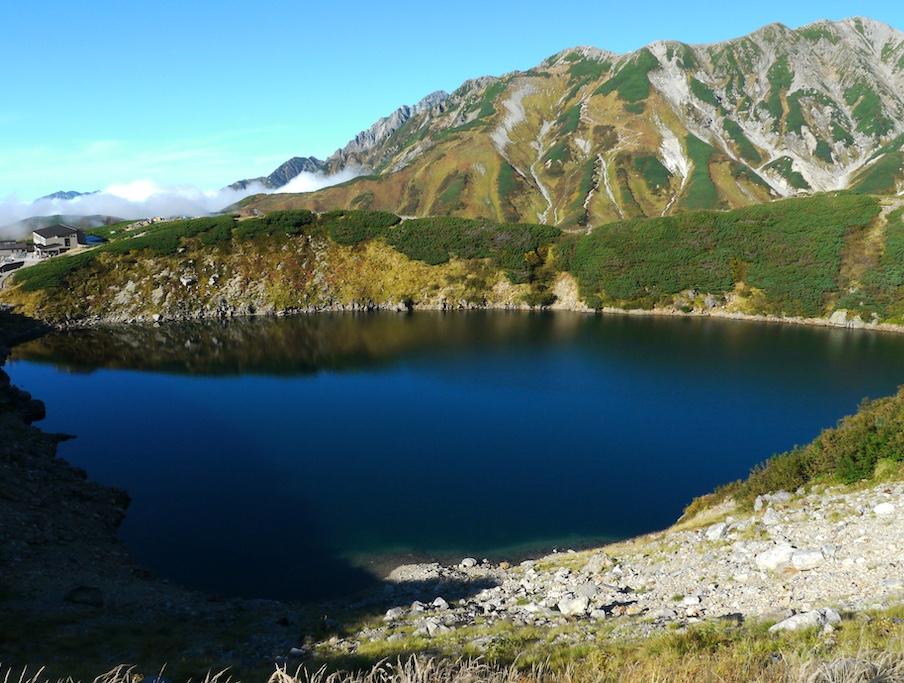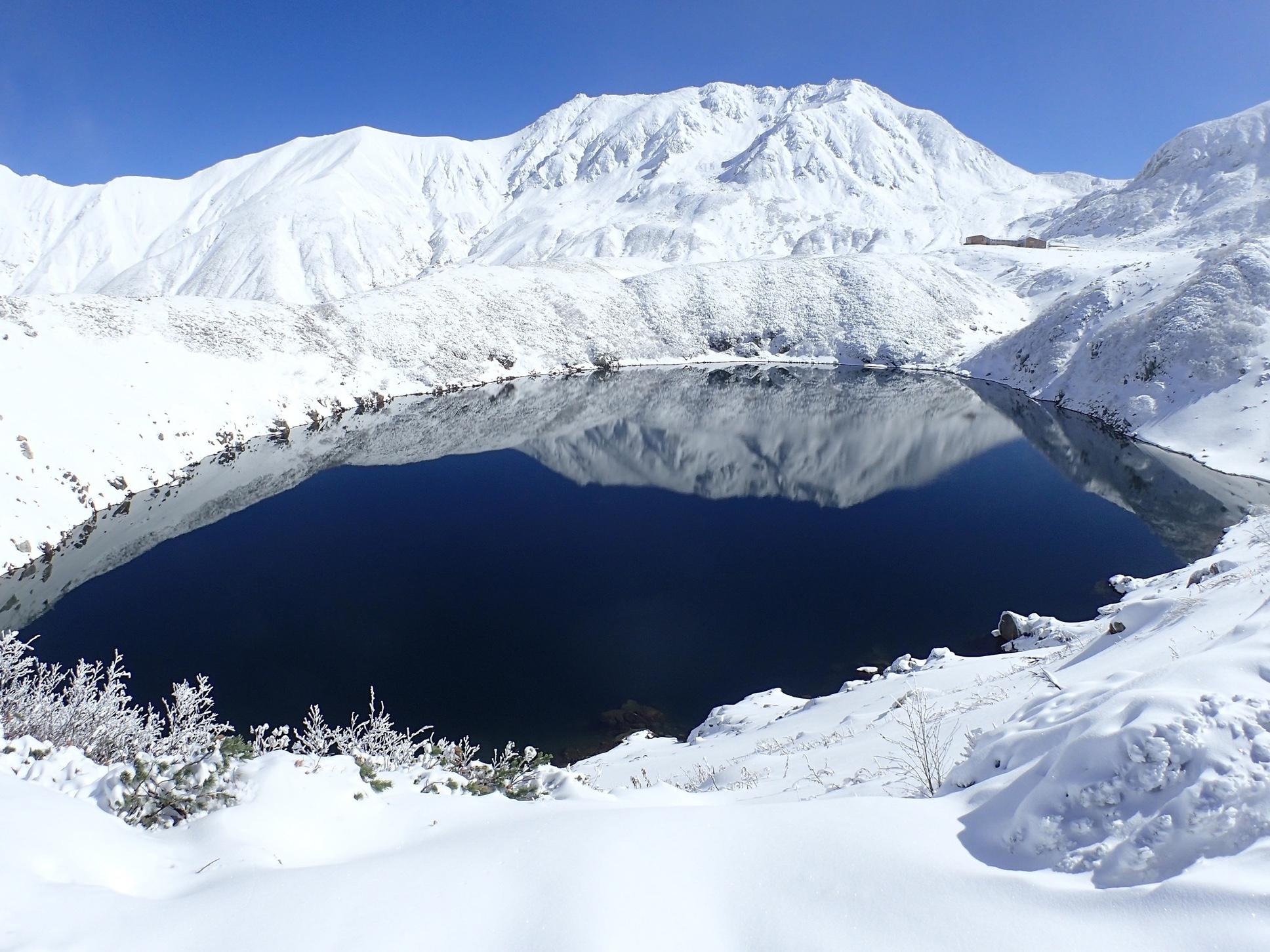 From Tateyama Station, start your climb up the mountain by taking the 7-minute cable car to the first stop on the Alpine Route, the scenic Bijodaira. From there, you'll take the Tateyama Kogen Bus for another 30 minutes to Mitagahara. You can then take one more 20-minute Tateyama Kogen Bus to the observation stations near Mikurigaike. You can spend a few hours here just taking in the majesty of the pond and the smoky volcanic ridge. No matter what season you visit the pond, you're sure to see a beautiful site. There's still snow on the ground in spring, the plateau is green and lush in summer, and the changing leaves of autumn look like an oil painting. You can take a 20-minute walk from the pond to Murodo, where you'll find a station noted as sitting at the highest elevation in Japan.
Caution: Mikurigaike Pond is only accessible from the middle of April through the end of November.
Kurobe Dam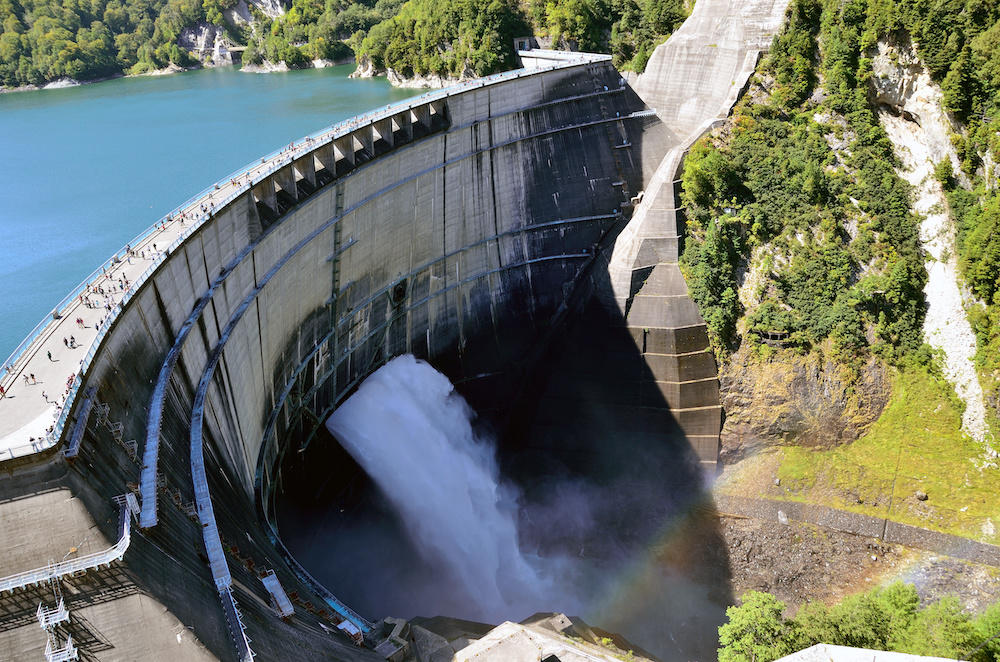 Next up, take the 10-minute Tateyama Tunnel Trolley Bus to Daikanbo, and then take the Tateyama Ropeway to start your 7-minute descent towards Kurobe Dam. As you head down into the valley, you'll be treated to a gorgeous view of the surrounding mountains. The Kurobe Cable Car for 5 minutes down to Kurobe Lake and finally the gigantic Kurobe Dam. In the summertime, you can see the enormous waterfall released from the dam. After you've seen the dam, there's a 16-minute trolley bus to Ogizawa Station. The Alpine Route is a fantastic journey, and the chain of buses, trollies, and ropeways make it all possible. No matter what time of year you take this journey, you'll be treated to some of the best natural scenery Japan has to offer.
Caution: Kurobe Dam's Water Release is only viewable from the end of June through the middle of October.
Dam Good Food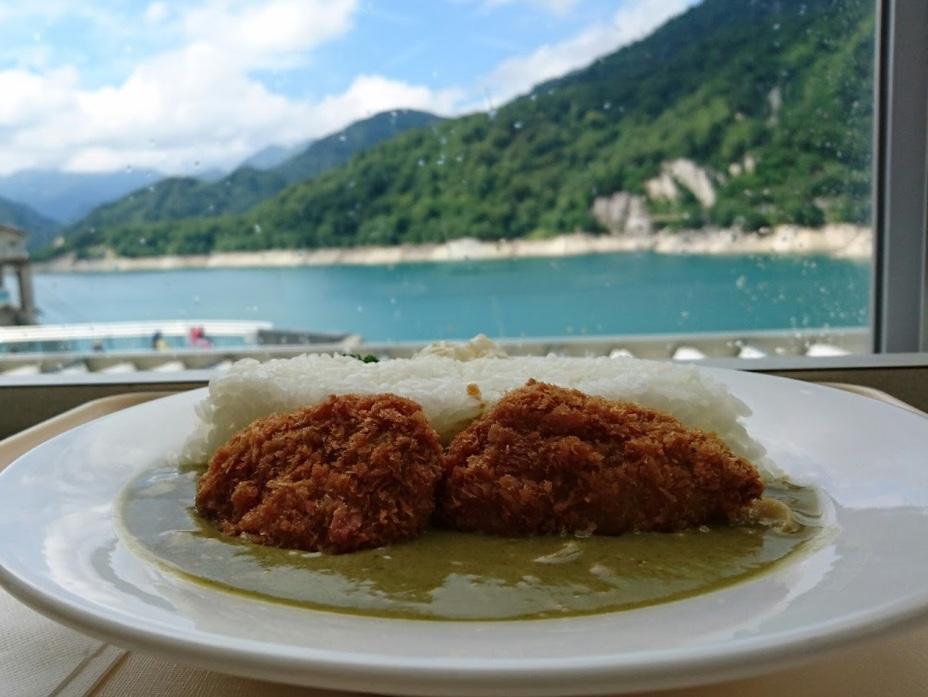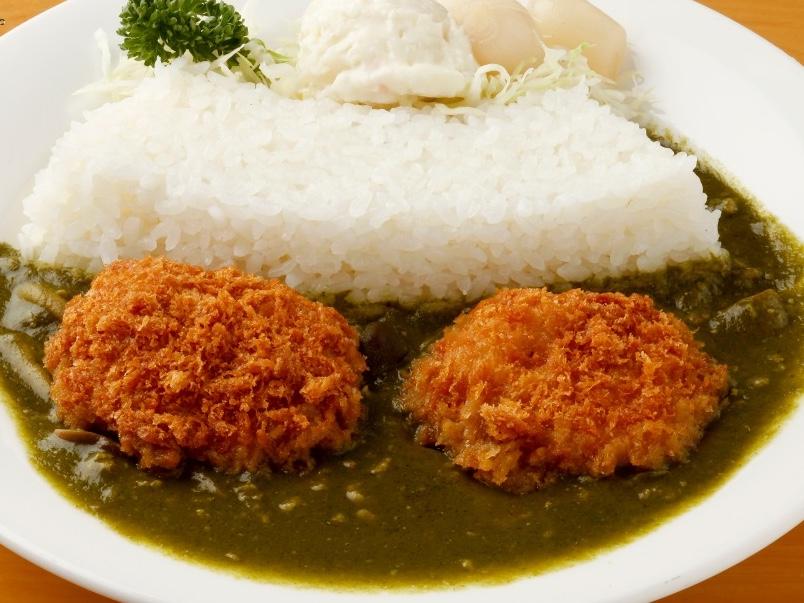 From Ogisawa Station, it's just a 35-minute ride of the Alpico Bus to Shino Omachi Station. The area is famous for its Kurobe Dam Curry. There are a number of curry restaurants here, each with their own unique style and flavors. There are 19 curry restaurants in all. Each one of them serves their curry to make it look like Kurobe Dam. It's rather impressive how much variety is available. For those not familiar with Japanese-style curry, it's similar to its Indian counterpart, but in general, it's thicker and richer in taste than the curry you'll find at Indian restaurants. If you're visiting Japan, it's something you should definitely try. It's a great example of something the Japanese have imported from overseas and made uniquely their own.
The History and Food of Matsumoto
Matsumoto Castle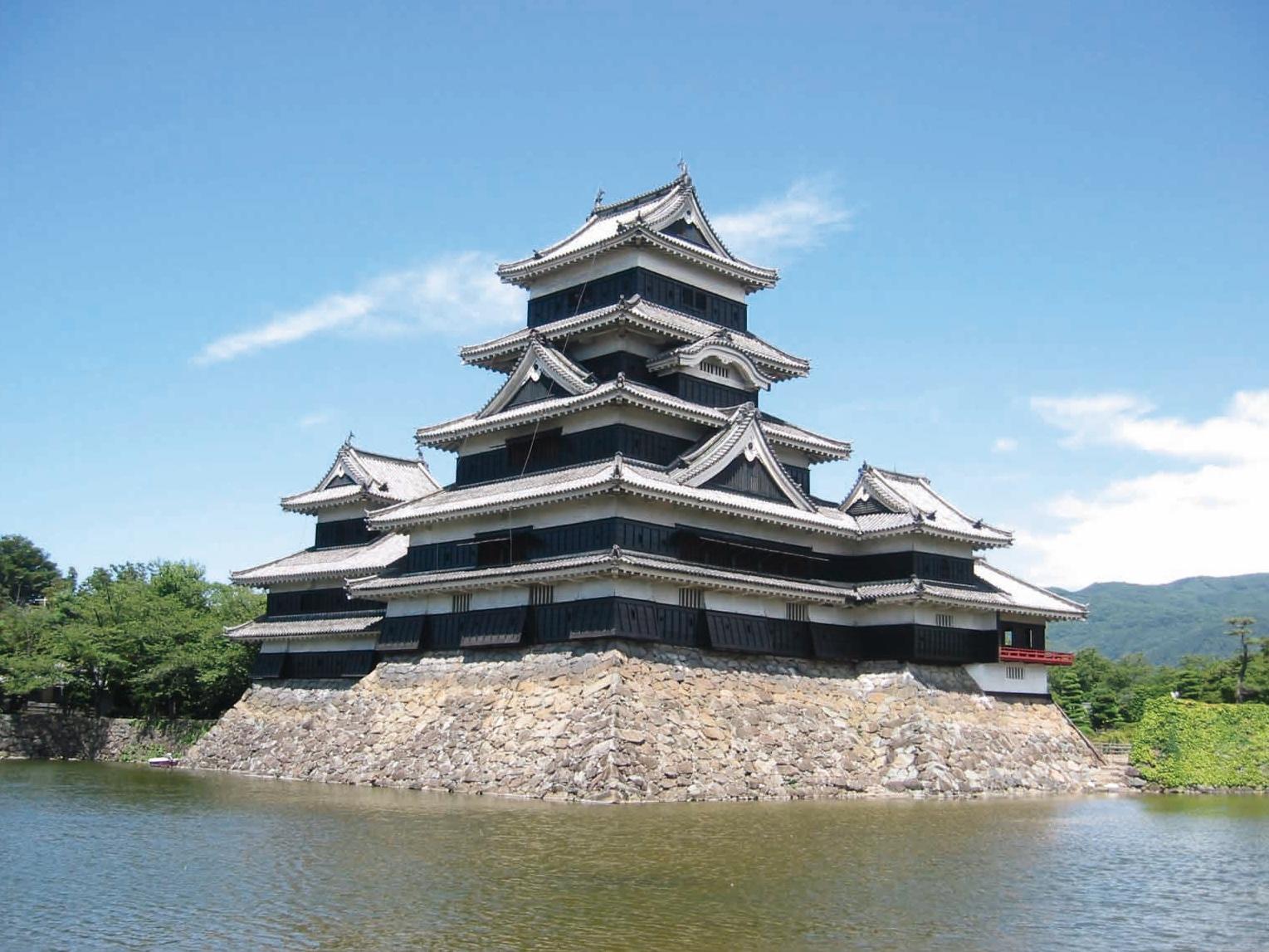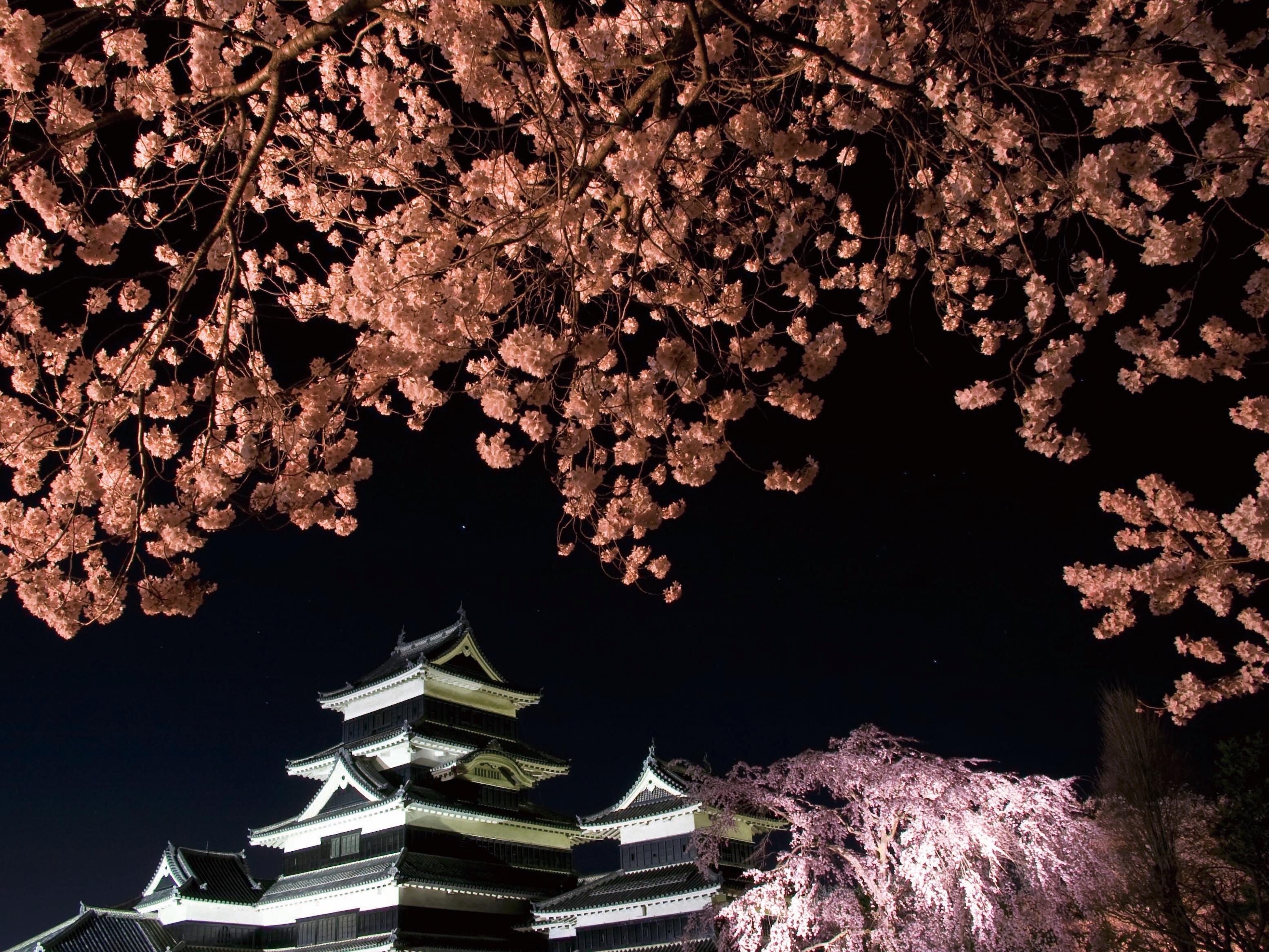 Matsumoto Castle is a certified national treasure and one of only two five-level castle keeps in Japan. Its striking black and white look makes it a special place for castle aficionados and the backdrop of the Northern Japanese Alps makes it a perfect subject for photographers looking to take some memorable shots of their trip to Japan. The castle is known by the nickname karasujo, which means Crow Castle in Japanese, due to its black walls. While portions of the castle have been reconstructed for preservation purposes, much of the castle remains in its original form.
Shinshu Apples and Soba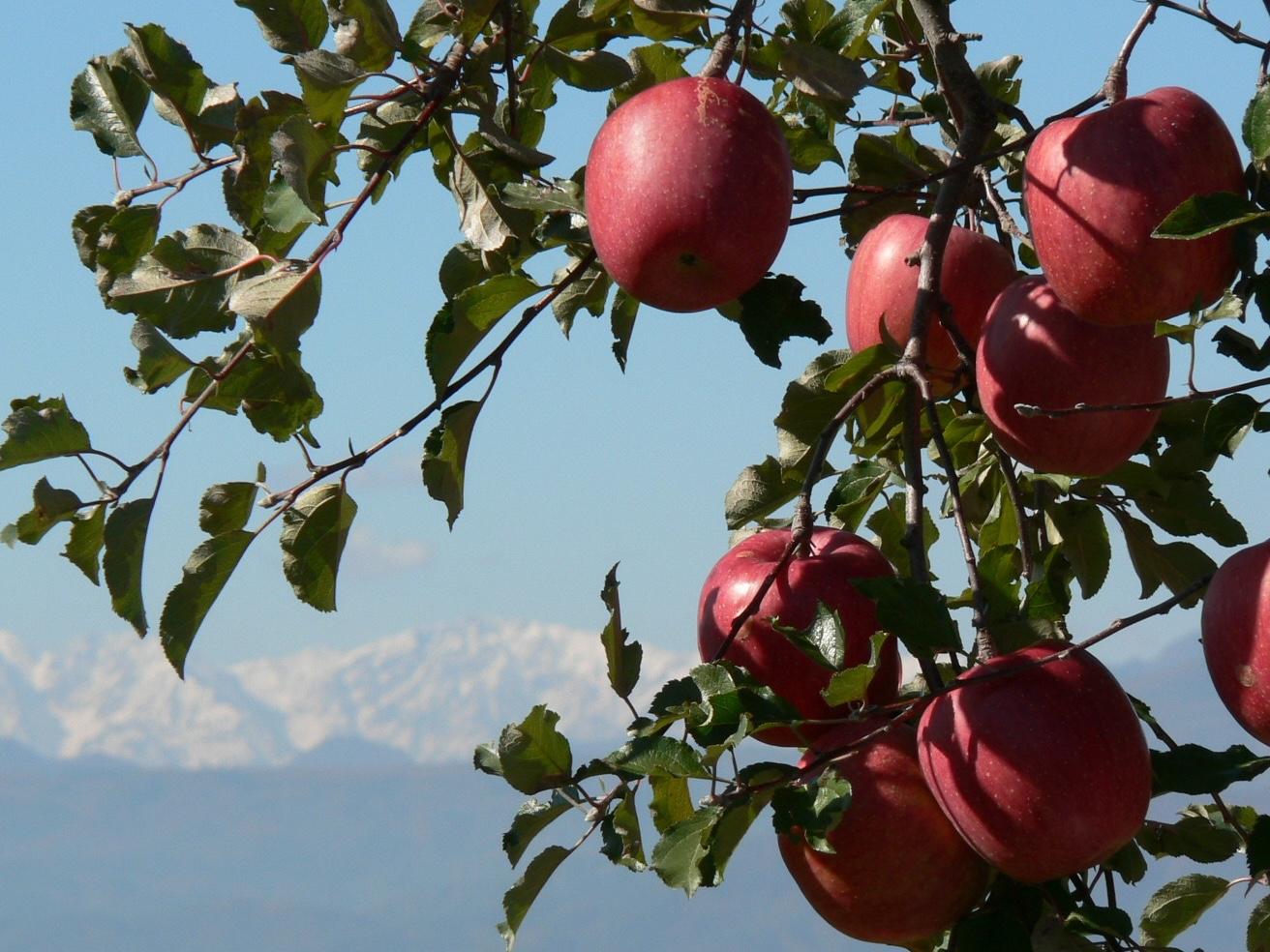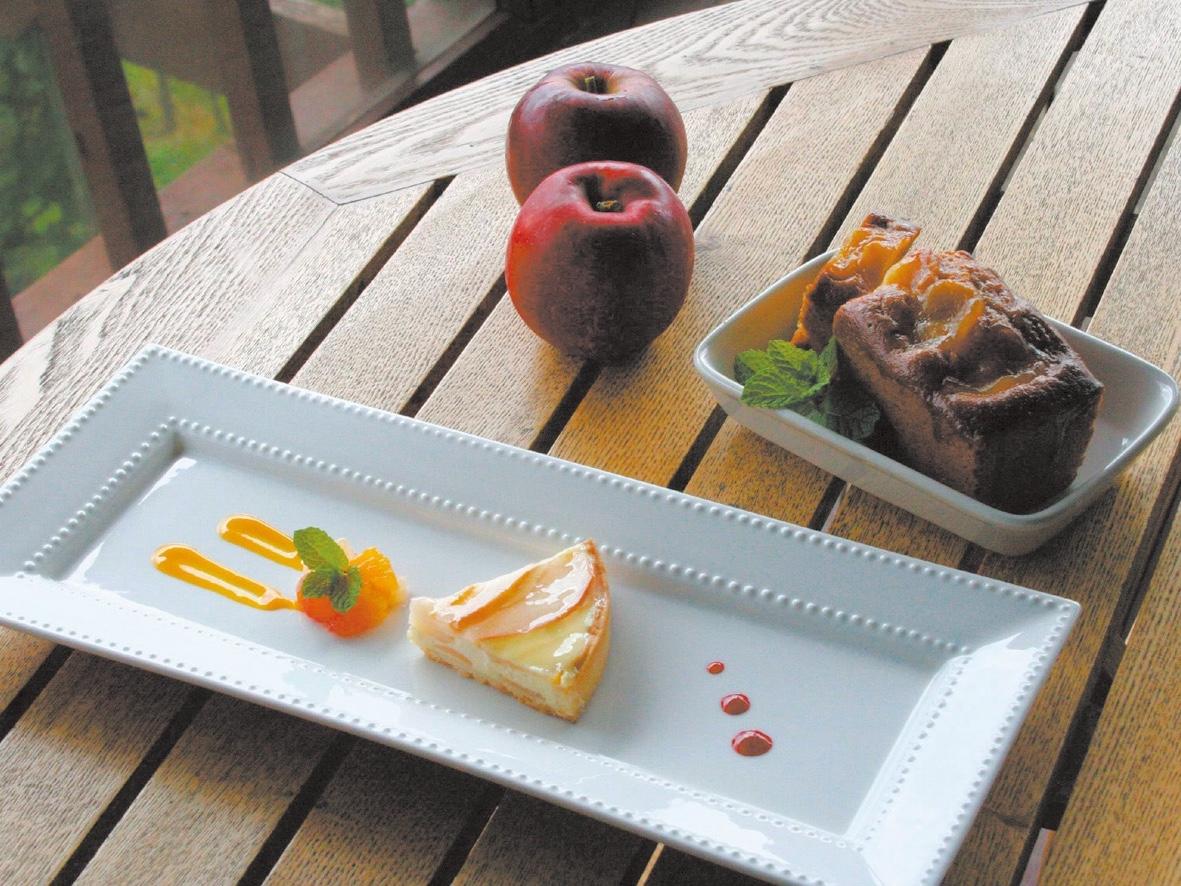 Staying the night in Matsumoto is recommended. If you're in the mood for a late afternoon snack, the Shinshu Region, where Matsumoto is located, is famous for its delicious apples. In addition to picking up an apple to bite into, you'll also find a wide variety of apple-based foods that make great snacks or presents for friends and family back home. Some popular favorites include apple juice, apple jam, and apple cookies.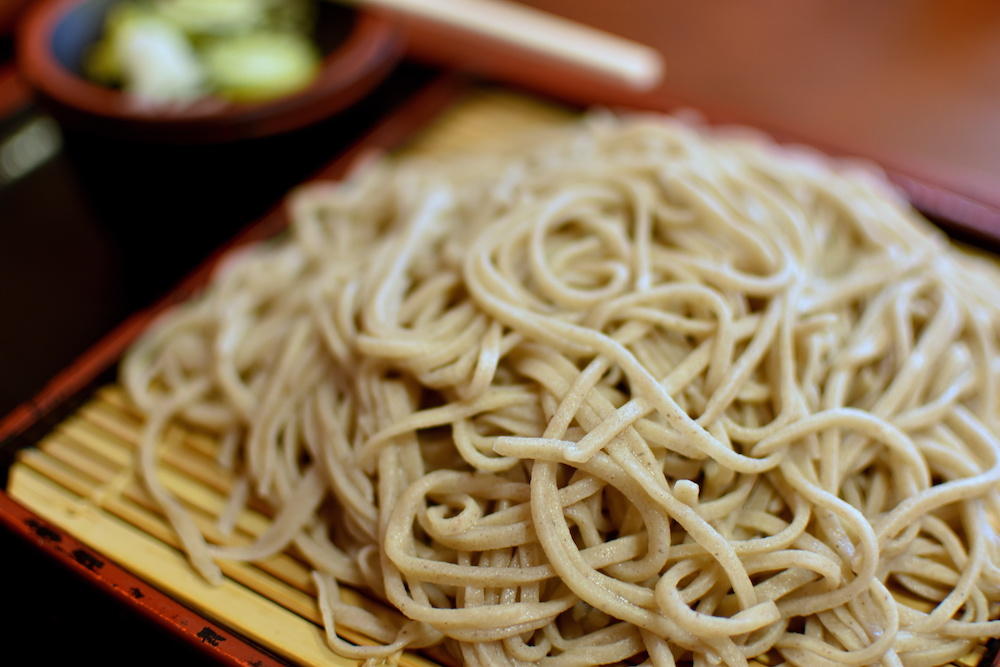 For dinner, Matsumoto is a great place to eat Japanese noodles. Each area of Japan boasts its own local variety of noodle, and Matsumoto is no different. Check out Shinshu soba for an authentic taste of Matsumoto. The pure mountain water of the area and its soil, rich in volcanic ash, are said to make the taste of Shinshu soba distinct from, and tastier than other types of soba from around Japan. It's literally a taste of the mountains.