| Hannah Tsai
Taiwan ramen is Nagoyan cuisine? Here are 4 must-eat so-called Taiwan foods in Nagoya, tried and tested by a Taiwan native!
When coming to Nagoya, many people are confused about why there are so many Taiwan such-and-such shops like "Taiwan Ramen", "Taiwan Udon".
The biggest surprise is that Taiwan ramen is Nagoyan cuisine. Many people from other parts of Japan as well as foreigners (even Taiwanese) come here just to try it out. But isn't Taiwan ramen from Taiwan? Why would they come to Nagoya to eat it? What the hell is going on?!?!?!
In this article, I will introduce to you Nagoya's Taiwan cuisine from the perspective of a Taiwanese person.
How did Taiwan ramen become Nagoyan cuisine?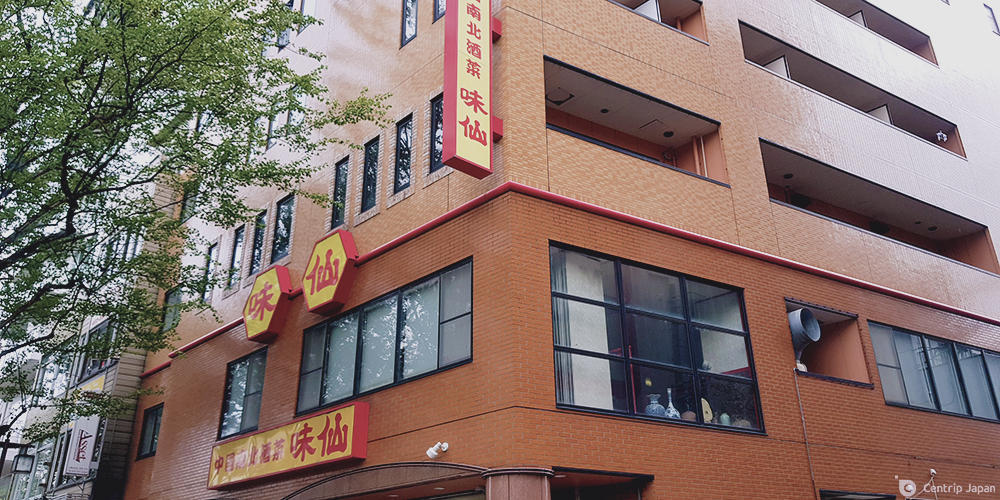 It started in the '70s at a Taiwan restaurant by the name of Misen (味仙) where the shop manager Kuo Ming You (郭明優) came up with the idea. After he and his Japanese friend tried Tantsumen (担仔麺) in Taiwan they were moved by the taste. With encouragement from his Japanese friend, Kuo Ming You took some Tantsu noodles, chili peppers, garlic, and spicy meat and matched it with the rich flavors loved by Nagoyans to create Taiwan Ramen as a meal for working people. Other customers began eating it and it became a regular item on the store's menu. Since the inventor was Taiwanese the appellation of Taiwan was added to the name.
Years later spicy ramen gained popularity in the Chubu region and now over 380, over half, of all ramen stores in Nagoya have it on their menu, even national chains that move into Nagoya they adopted the Taiwan appellation to their dishes creating the Taiwan Series.
So what does it taste like?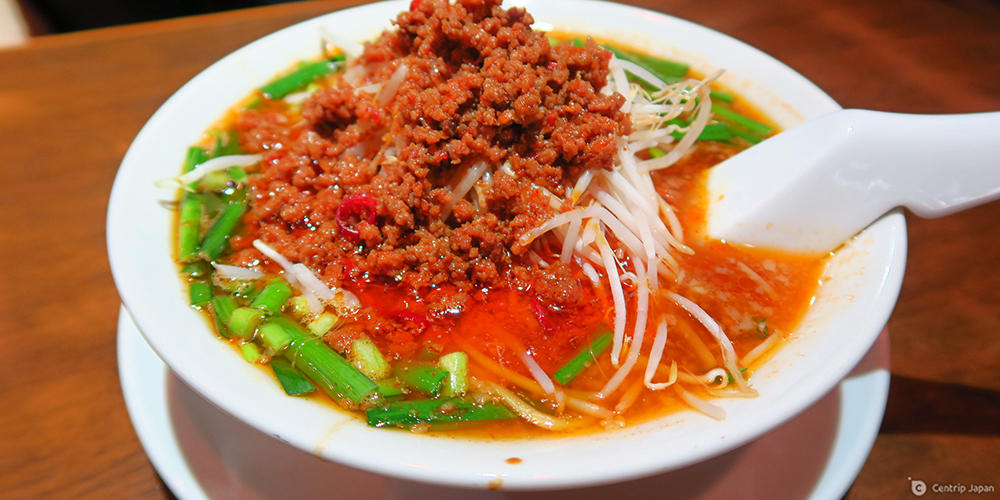 I have never heard of Taiwan ramen while living in Taiwan. The first time I ever heard of it was when I came to Nagoya, and I wondered if the taste was like real Taiwanese food. The truth is we have nothing like this in Taiwan! This is entirely a Nagoyan cuisine creation!
Japanese people don't often eat spicy food, so the hotness displayed on the menu is often thought of to be much lower, but the level of hotness in Taiwanese noodles is nothing to laugh at! Taiwan ramen is hot enough to make you sweat and cry while eating. Even so, the spicy red soup will stimulate your senses so you can't stop eating it.
Depending on which store you go to the way they make Taiwan ramen is different, but the essentials always remain the same: garlic & chili pepper powder are mixed to create spicy ground pork (called Taiwan Mince (台湾ミンチ - spicy minced meat) by Nagoyans, not Taiwanese), chives, bean sprouts, chili peppers, and leeks and the broth is often made with a soy sauce base. The flavor is rich, spicy and full.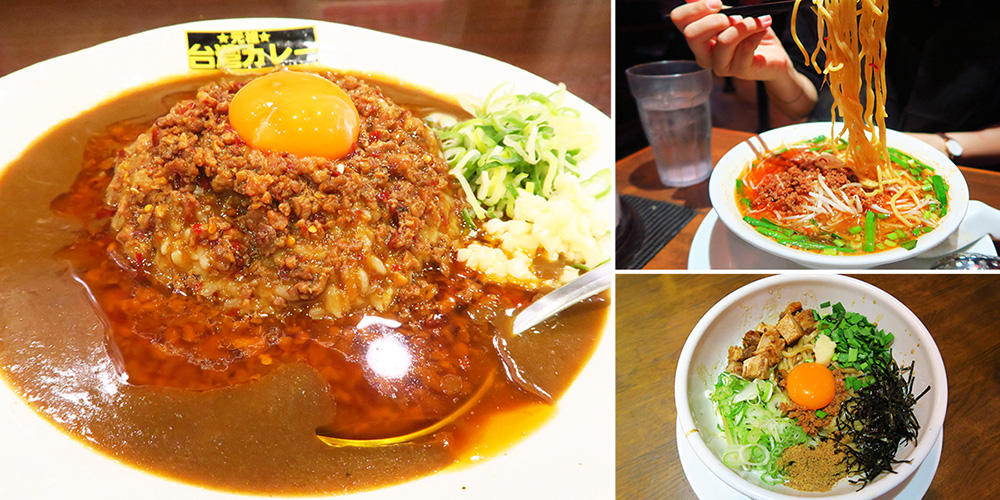 Riding on the wave of the Taiwan ramen boom, various "Taiwan" dishes sprouted up like fresh grass after the rain. Any dish can be called "Taiwan" just by adding spicy ground meat to the dish. For example, "Taiwan" noodles, "Taiwan" curry, "Taiwan" pasta. There seems to be an idea held by Nagoyans that they can sell anything just by adding "Taiwan" to the name.
I hope you want to try something new! Let me introduce you to some of the many varieties of "Taiwan" food!
Recommended "Taiwan" Food Restaurants
1. Taiwan Maze Soba and Taiwan Ramen: Yadogariya (やどがり屋)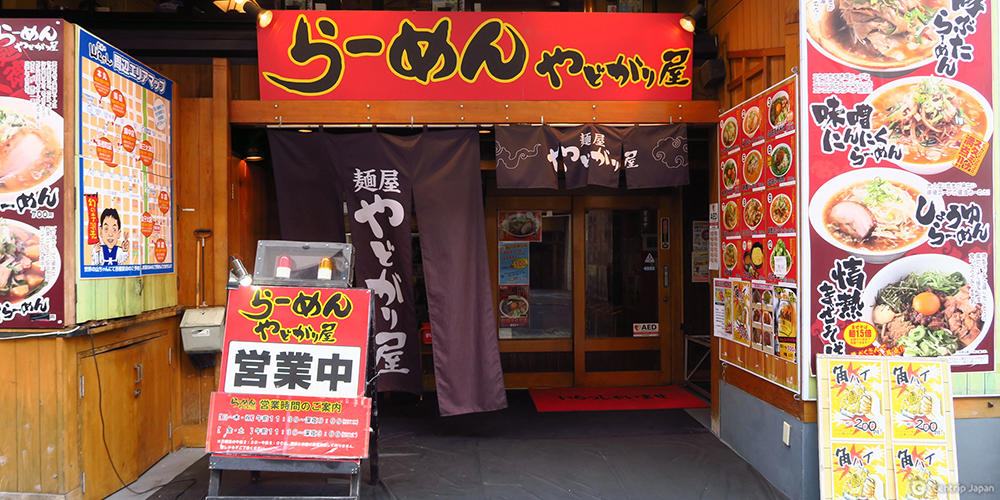 Ramen Yadogariya in Sakae, Nagoya is a subsidiary of Yamachan Fried Chicken Wings, which every foreigner who goes to Nagoya eats. Soy sauce, miso, and other flavored ramen are on the menu, but the most popular is the Taiwan Maze Soba (台湾まぜそば).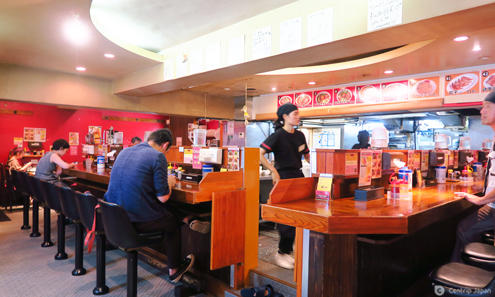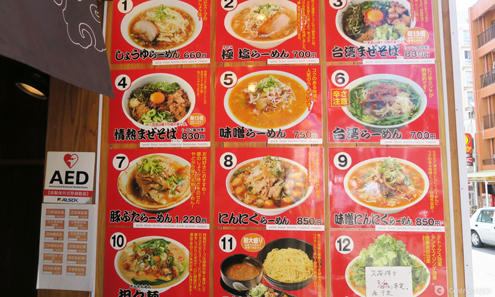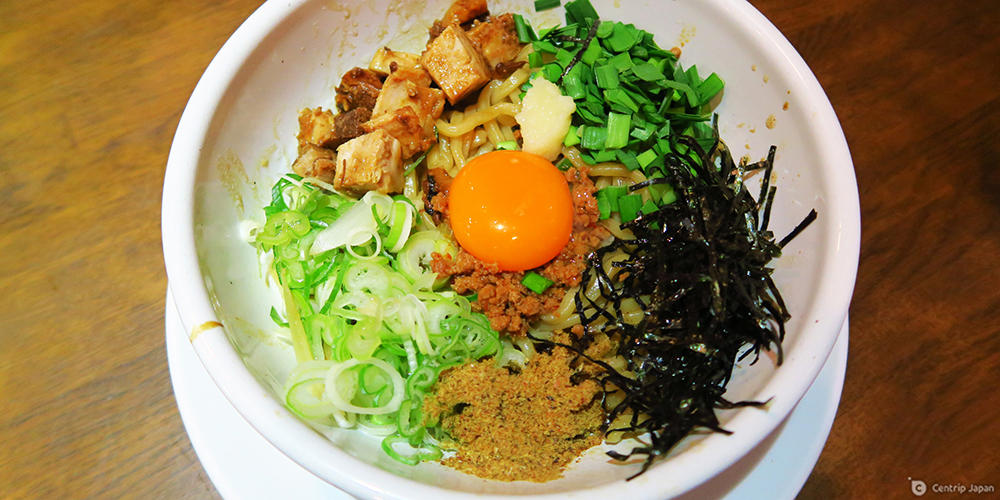 The main attraction is their Taiwan Maze Soba (¥830)! Topping the bowl is delicious simmered pork, chives, chopped leeks, seaweed, fish powder, a raw egg, and at the center the spicy minced pork. The quantity of noodles can be up-sized for free.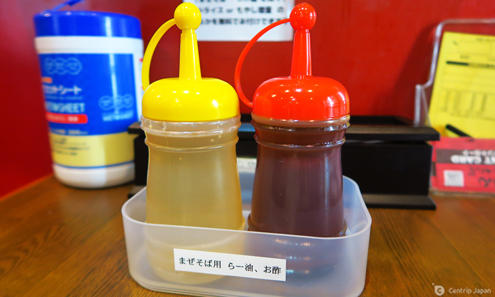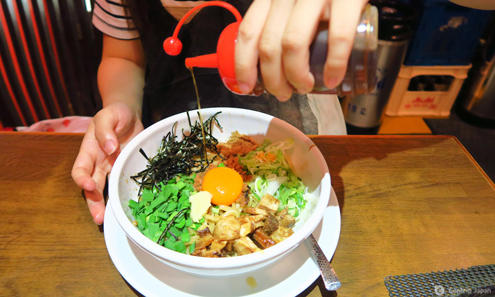 Don't forget to use the vinegar and chili oil before eating to give the soup a richer flavor.
Then break the yolk with chopsticks and a spoon and mix everything.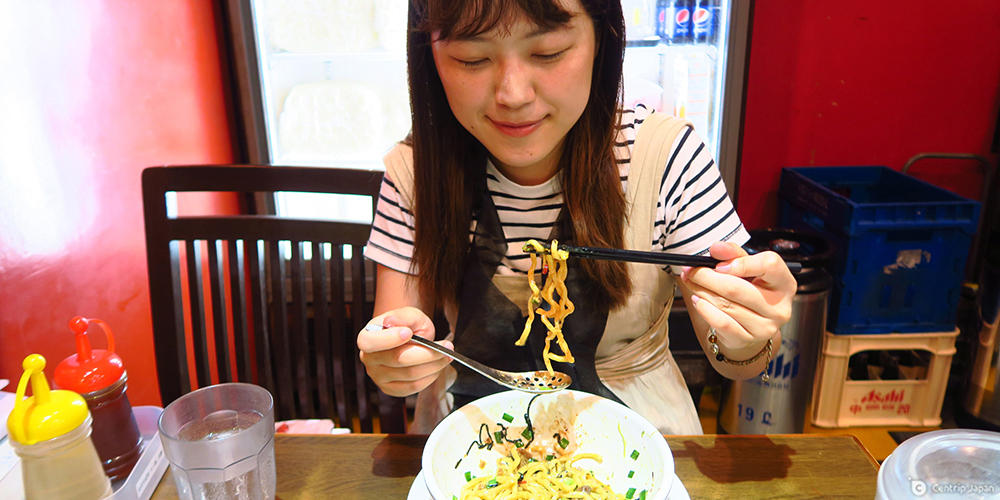 With one bite of Yadogariya's Taiwan Maze Soba, you can taste the deliciousness of the fish broth. Next comes the spiciness of raw chives, meat juices, and the special sauce with its superb texture. This makes a perfect dish for people who like a perfectly balanced rich and spicy flavor with springy noodles.
My friend from Taiwan said they wanted to come back to Nagoya again just for these noodles!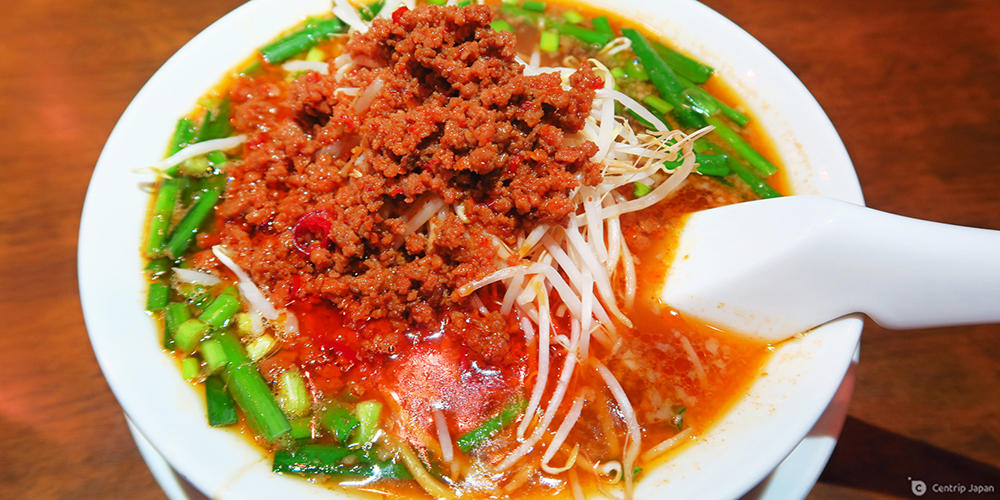 You can also taste Taiwan ramen (¥700) at Yadogariya. Taiwan ramen is spicier than Maze Soba. Ingredients include chives, spicy minced meat, chili and bean sprouts. Taiwan ramen is a little bit salty, but the many bean sprouts add a refreshing feel to the dish, making it perfect for people who like spiciness.
2. Taiwan Curry: Ganso Taiwan Curry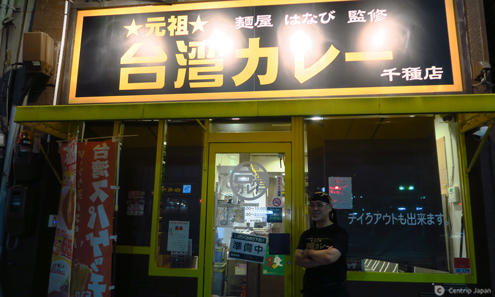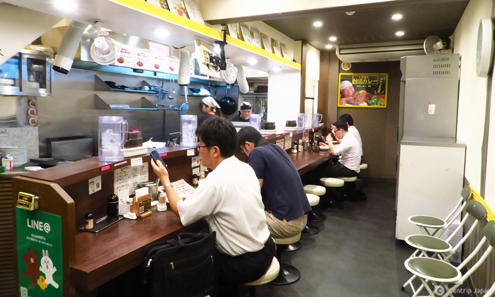 Ganso Taiwan Curry (元祖台湾カレー) near Chikusa Station in Nagoya is part of the Hanabi chain, famous for Taiwanese Maze Soba.
The small shop has several counter seats, and photos of celebrity visitors on the walls, so you can see how popular Taiwan curry is.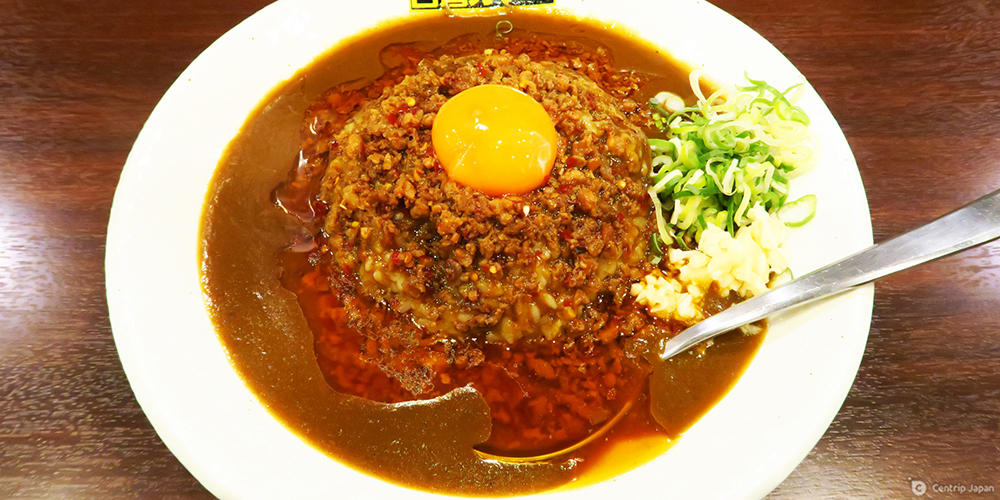 The Taiwan Curry (¥820) has over 10 kinds of spices and carrots, onions, Kyoto-grown Kujo onions (九条ねぎ/kujo negi), potatoes, and other vegetables on white rice with curry on the side. And don't forget the "Taiwan" minced meat. And chopped garlic on top, and finally put a fresh raw egg to complete the Taiwan curry!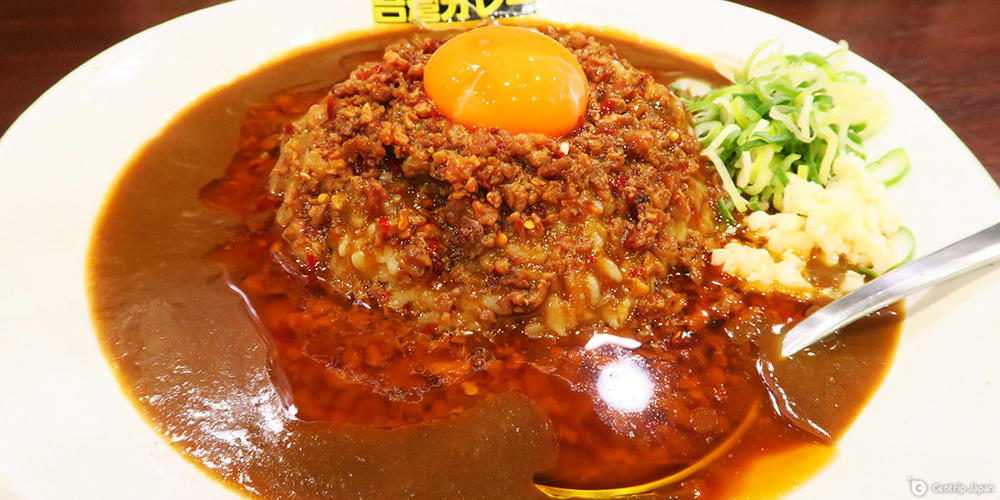 The manager told me that the most important point of Taiwan curry is the "Taiwan Spicy Meat Batter". Stir a large amount of chili and garlic in minced meat and mix it with beef and pork, and the actual recipe is a complete secret that only the store manager knows.
It's recommended you eat it by tasting the original taste of the curry sauce and "Taiwan" meat, then add garlic and leeks and mix them in. Only then should you break the egg yolk and mix all the ingredients.
As soon as I took my first bite, a rich and multi-layered spicy scent wafted out. I quickly opened my mouth to the flavors of rice covered in curry sauce with spicy minced meat, raw garlic, and chopped leeks. It was so delicious I couldn't stop eating it. I was impressed by how this combination of ideas could be discovered.
The inventor of Taiwan curry at Menya Hanabi (麺屋はなび) discovered something unexpected when he sprinkled the remaining spicy ground meat of Taiwan Maze Soba on curry while he was serving it to his employees, and it became an official menu item.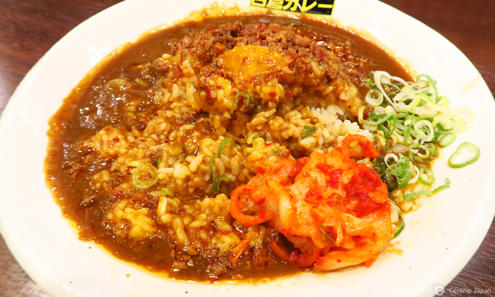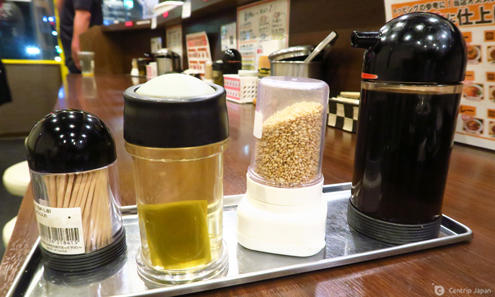 Seasonings such as kimchi, kelp vinegar, sesame and soy sauce can be found on the table. Each new seasoning is like a new taste of heaven! For those who are not good with spicy foods, the kombu vinegar is recommended. You can mellow out the spiciness and make it easier to eat.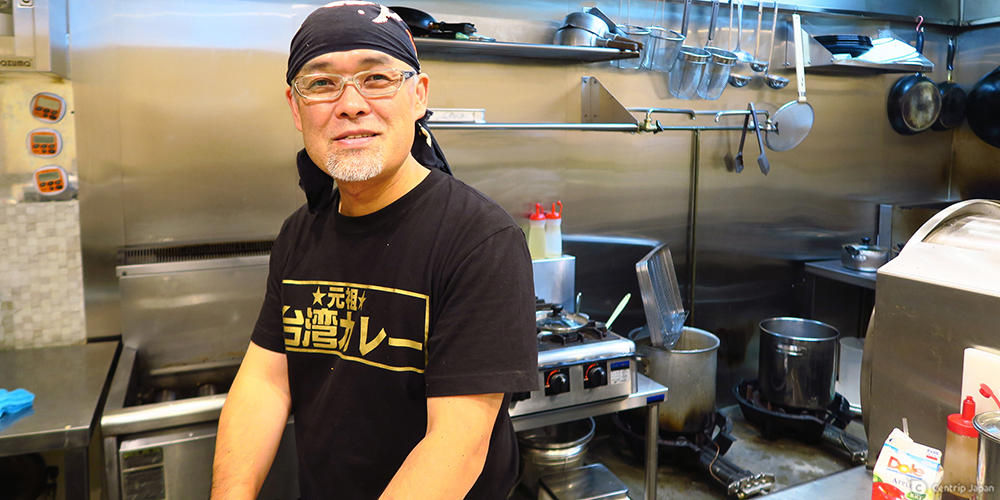 The store manager is kind and interesting. Many foreigners entered here dragging their luggage. But for people from Taiwan, take care it's not Taiwanese food!
3. Taiwan Spaghetti: Karametei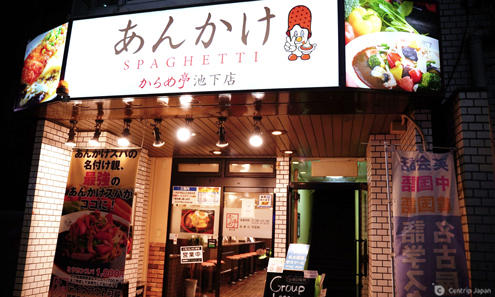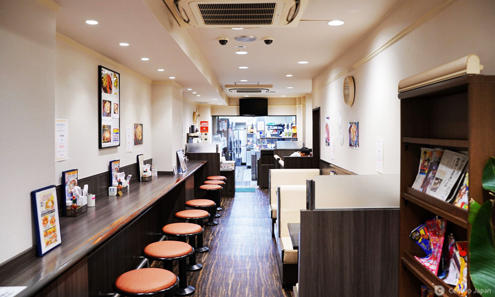 Karametei (からめ亭) is a chain of Ankake Spaghetti (あんかけスパゲティ) stores in Nagoya. On this day I went to their shop in Ikeshita. (If you are in Sakae look for the Maruno Uchi Shop.)
Ankake spaghetti is pasta and is an original dish of Nagoya people. It is a dish that is boiled with thick pasta and then fried, and finally, it is topped with a rich sauce.
So of course, the creative Nagoyans created "Taiwan" Ankake Pasta by adding spicy minced meat] again. (What a misleading name!)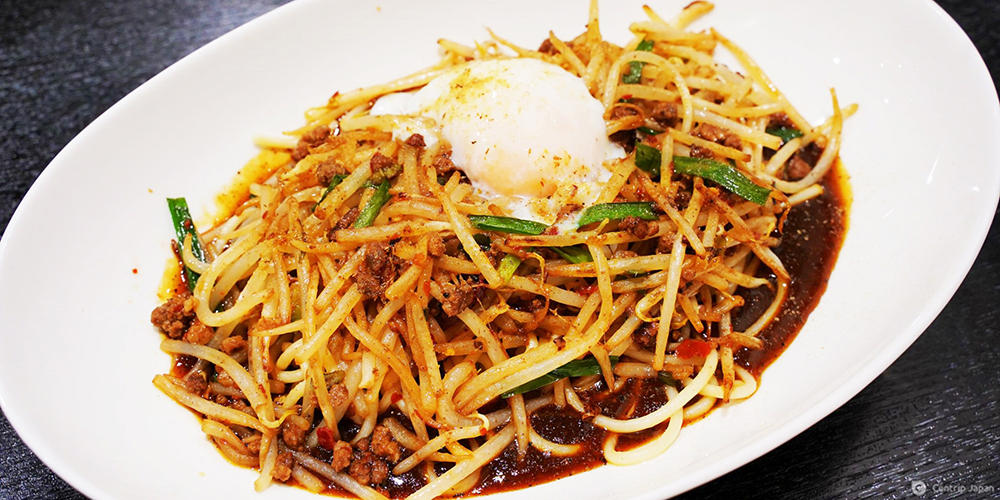 All together Taiwan Ankake Pasta (¥972) includes bean sprouts, leek, spicy soba, and soft-boiled eggs. Mix in a thick sauce made using black pepper to make a spicy and thick dish!
The mellow texture of soft-boiled eggs harmonizes with the pungent taste, and the bean sprouts bring a crisp texture to this deep-flavored dish. The noodles are thick and soft, quite different from the usual pasta we imagine. Even the small portion that I ordered was more than enough for me.
3 ways to eat Taiwanese Ankake
1. Eat it as it is
2. Eat it mixed with sauce
3. Eat it with your favorite seasoning
Try which one looks best!
It even makes a great souvenir!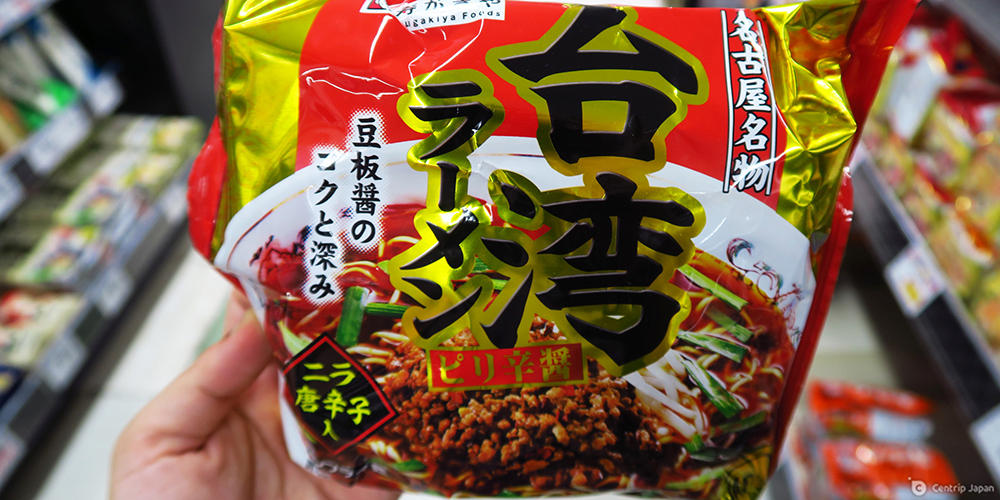 If you think you need more Taiwan ramen you can get instant Taiwan ramen at the supermarket. Grab it as a souvenir and let your friends in on the unique taste of Nagoya! But be careful,
if you leave Nagoya, it is difficult to find Taiwan ramen at supermarkets in other parts of Japan, so you should buy them before you go.
Wrap up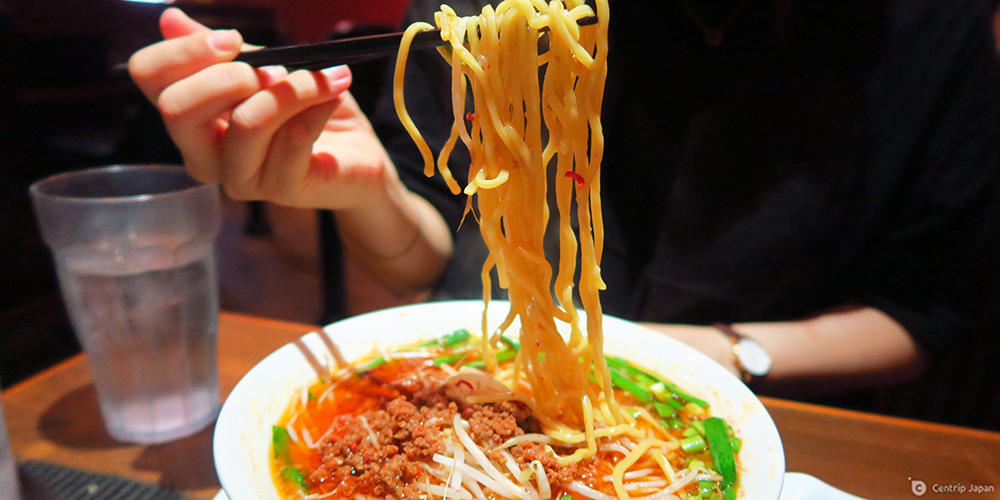 All of Nagoya's "Taiwan" cuisine is not Taiwanese, but the tastes are delicious. I come from Taiwan and am glad of the innovative culinary attempts they have made in Nagoya.
Rather than wanting to eat Chinese food, you will never be disappointed by believing in Nagoya's "Taiwan" Cuisine!