| Mark McDonald
Gamagori's Takeshima Island
A short distance from Gamagori station on the JR line is a small but picturesque little island called "Takeshima". Luckily, it is not the same Takeshima which is the subject of a dispute between Japan and South Korea, so you won't find any demonstrations going on there. It is more likely that you will find people enjoying the short walk around the island and, on nice days, wading in the sea.
From Gamagori station, it is a short walk to the entrance.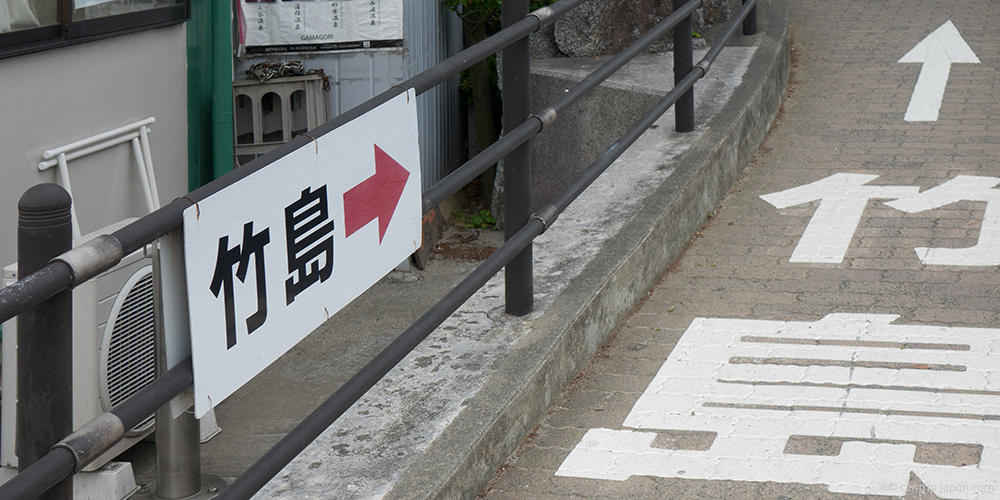 Once you head along this path, you will first encounter a nice green area which is popular with families. The island can be seen in the background.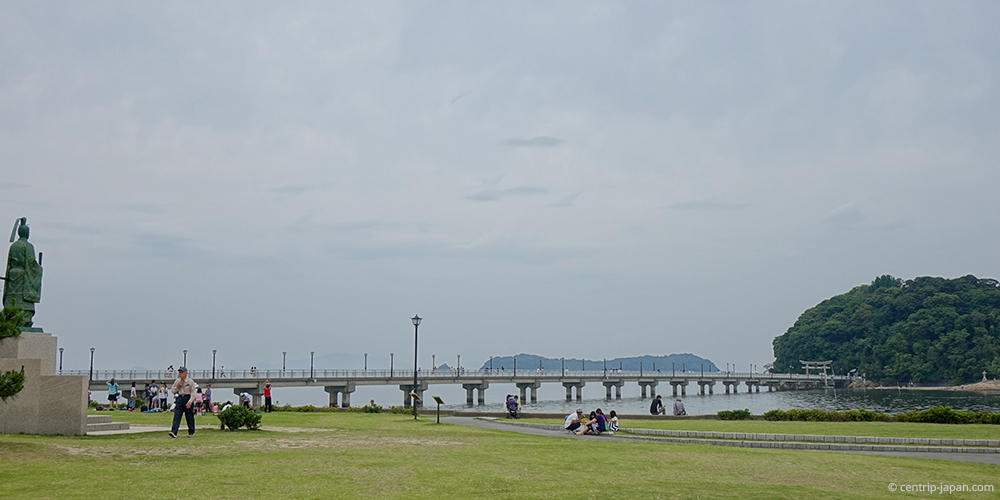 The island itself is accessed via a long bridge at the left hand side of the park.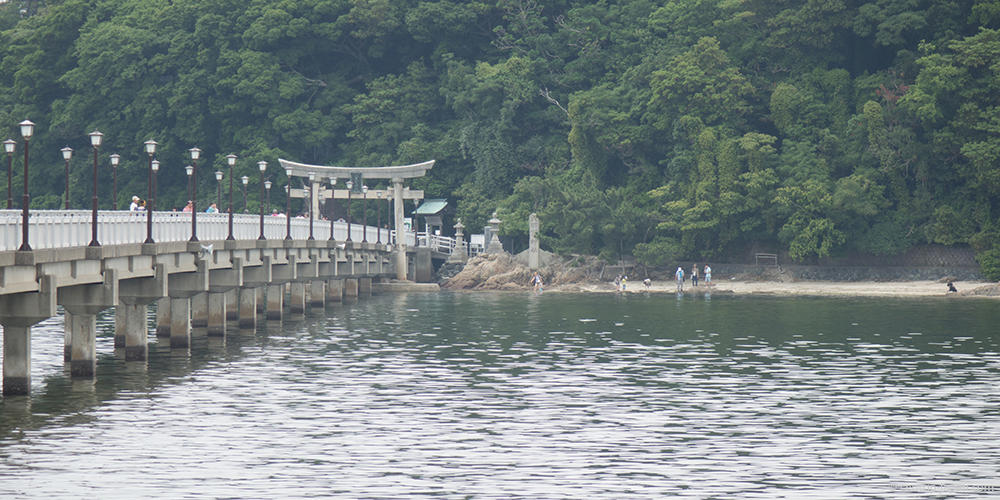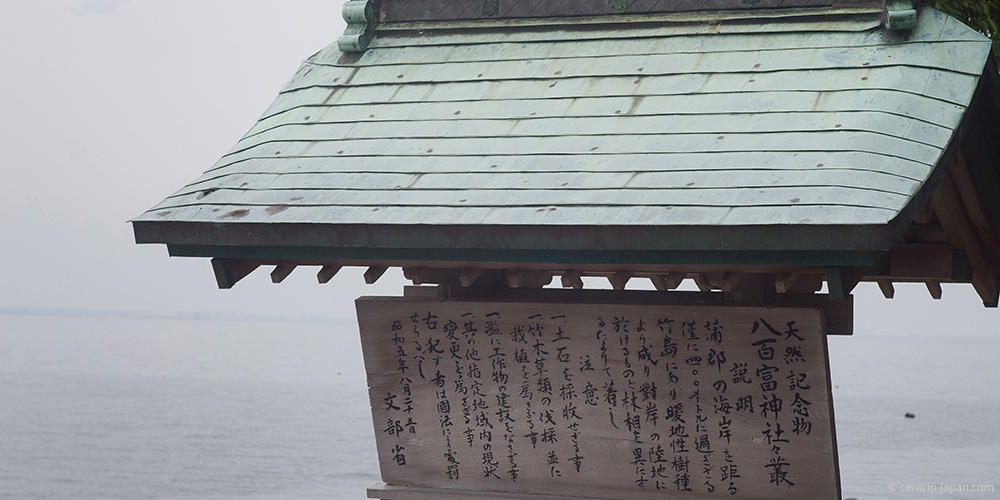 Past the bridge, you can go in either direction. On your right is a small, rocky beach where people gather to play in the sea.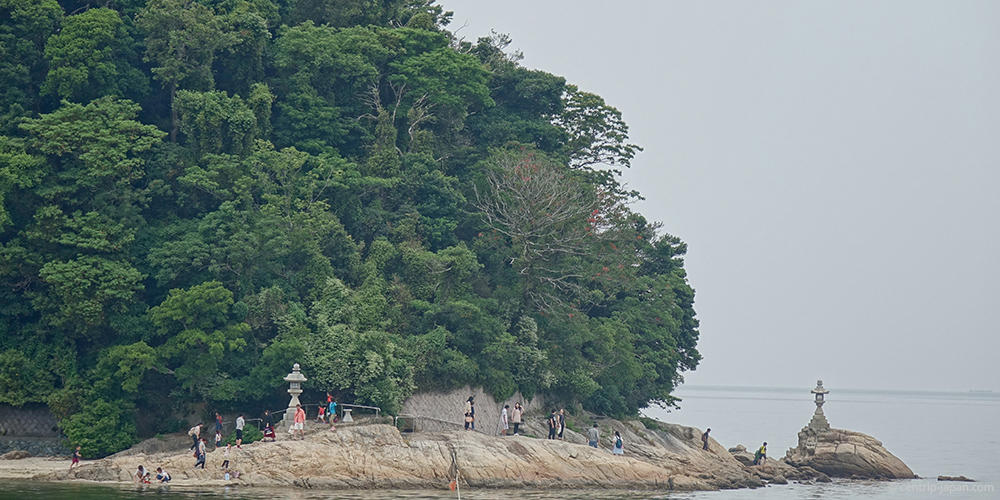 Alternatively, you can go up a fairly steep set of steps directly ahead of you and start from there. This is the route taken by most people. Once you are up the steps, you are in the inner part of the island itself.
The lower right photo is a list of people who have made donations to the island.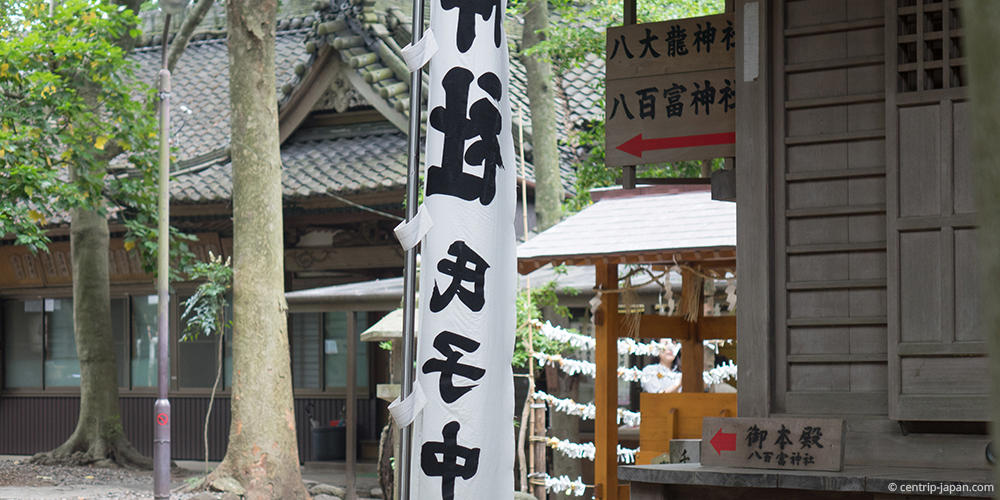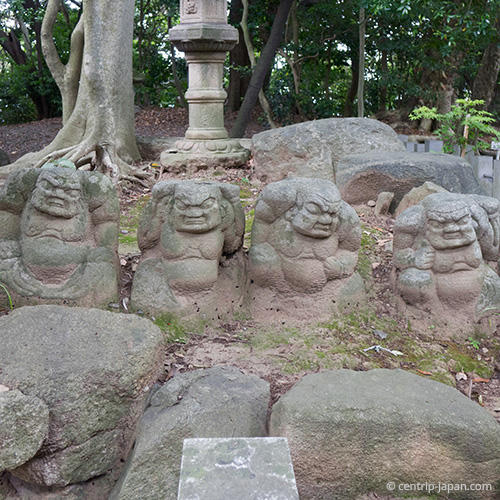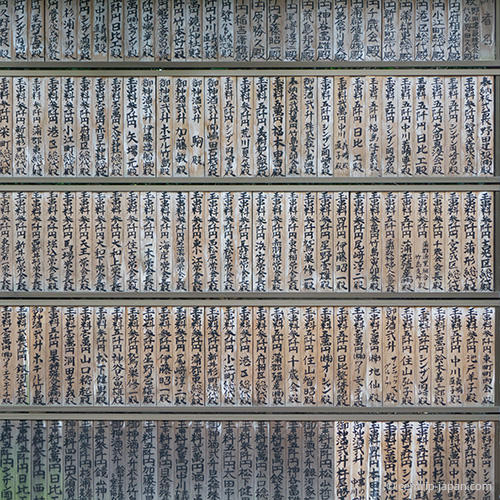 There is also this very handsome horse statue.
And the famous "koma inu" can be found here as well, guarding the wishes of visitors.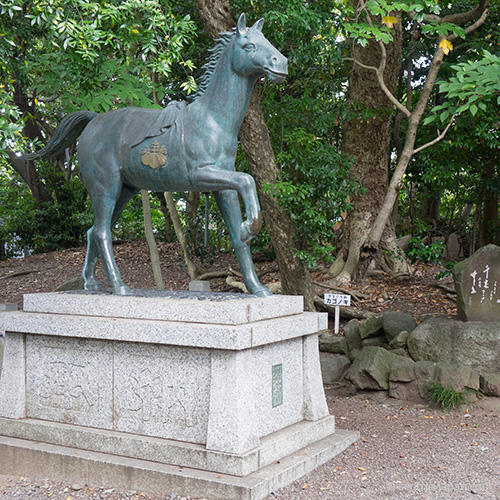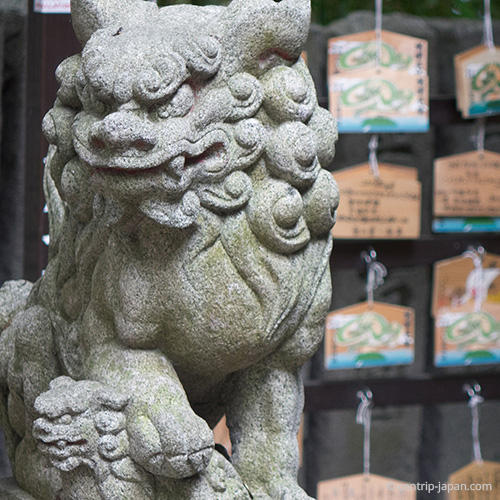 Once you get past this area, you are on the downhill path which takes you back to the bridge. This area provides nice views of the sea surrounding the island.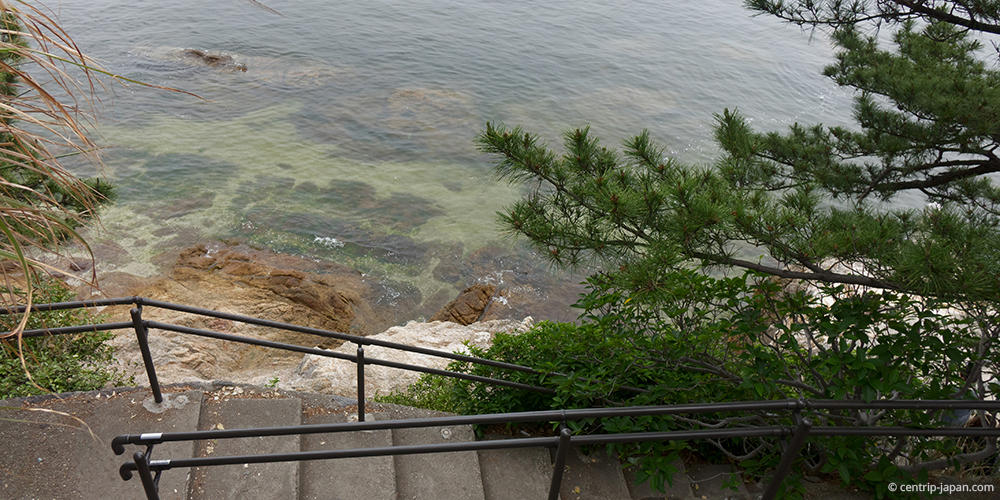 Continue on your way, rounding the island to come back to the beach. If you started by going up the stairs, the bridge will now be on your right side.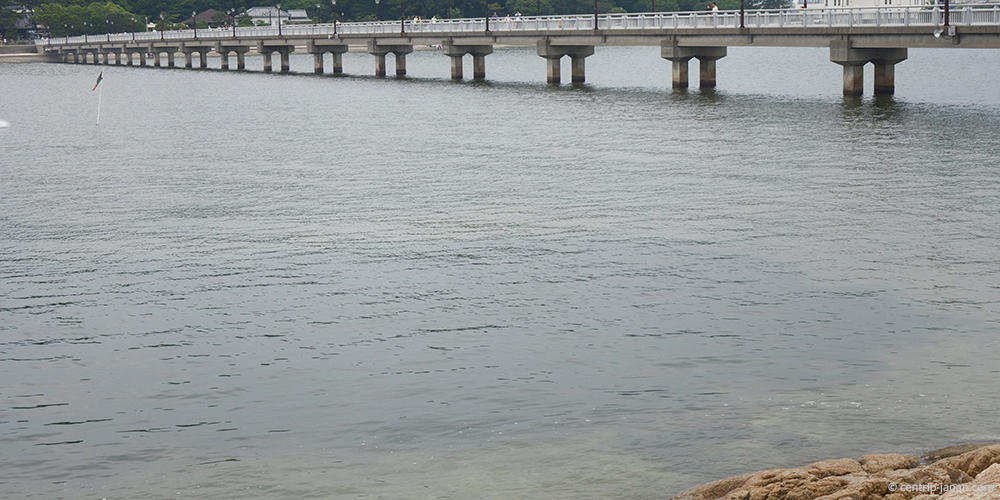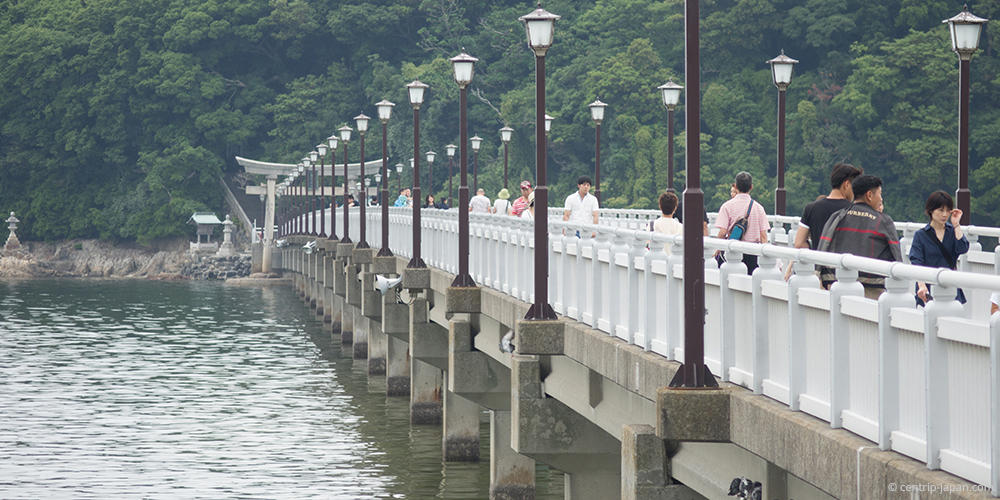 Unless you want to take some time to enjoy the sea, that concludes your trip around Takeshima. it is a good example of how a place doesn't have to be big to be enjoyable. So if you are in the Gamagori area, don't forget to take a little time to go and see this charming island.