| Willow Lu
The Showa Style of Nagoya: Exploring the Endoji Commercial Street and Shikemichi
The area around Nagoya Station has in recent years become a fashion and commercial district with many high-rise buildings. However, just about 10 minutes' walk from there, a pristine "Street View Area" called Endoji Commercial Street is an area known to far fewer people.
And it takes even less time to walk there if you choose to visit it from Kokusai Center Station (on the Sakuradori line) .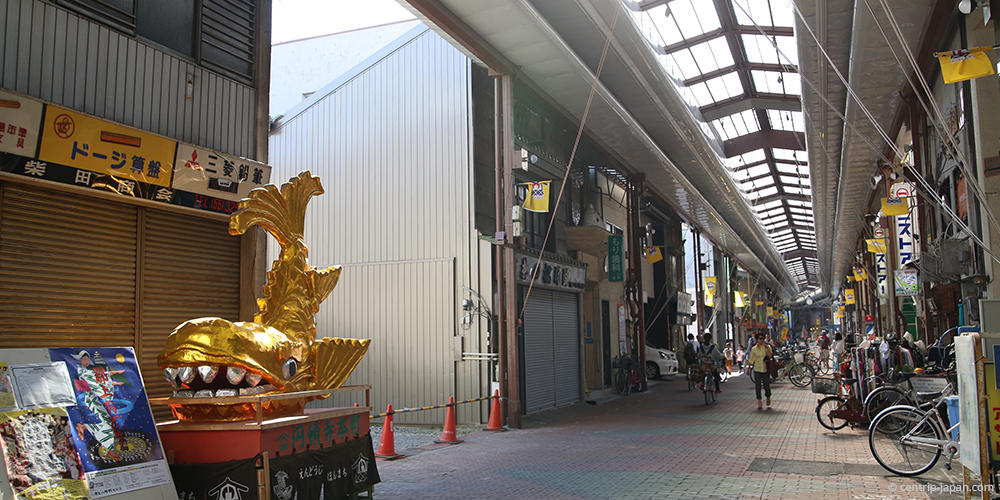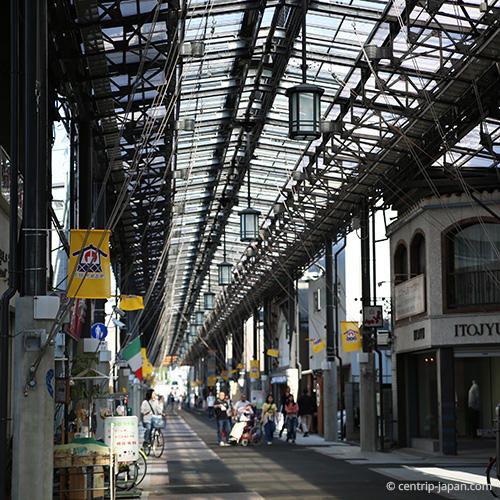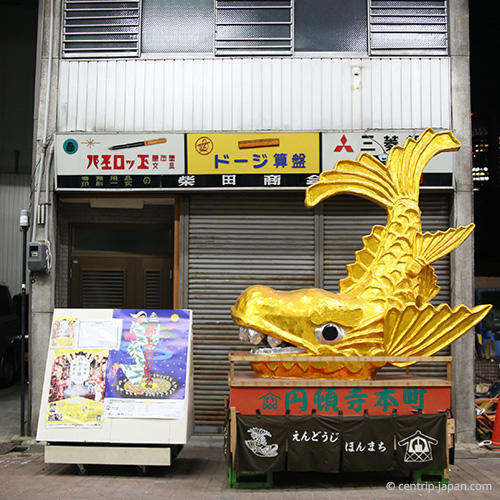 Wait a minute! You only know about Osu shopping District?
Actually, there used to be three major commercial streets in Nagoya: Osu, Ozone, and Endoji. Unfortunately, only Osu shopping district currently remains.
People who grew up here around the Endoji commercial street and Shikemichi would express how much they miss the place and cherish the memories of those days walking along the streets. To be honest, I didn't understand why this old and shabby district could be a so-called "tourist spot" in the first place.
So, why don't we start to take a look at the history of the place? Maybe next time when you come here, you will find its unique charm as you get to know it.
Nighttime
There used to be a tramway belonging to the Meitetsu Seto Line which led to the birth of Endoji Commercial Street. As a key transportation hub, this booming area was filled with the noises of trams and people coming and going. However, the Seto Line went out of use after the second world war. Gradually, the Endoji Commercial Street lost its importance.
Although it's not as crowded as it used to be, its spirit seems to never fade away. Every step you take feels like walking into a movie scene. It seems that the times didn't change here, and everything remains the same as it used to be.
It was already dark when I came here. I thought it was a perfect place to shoot a horror movie.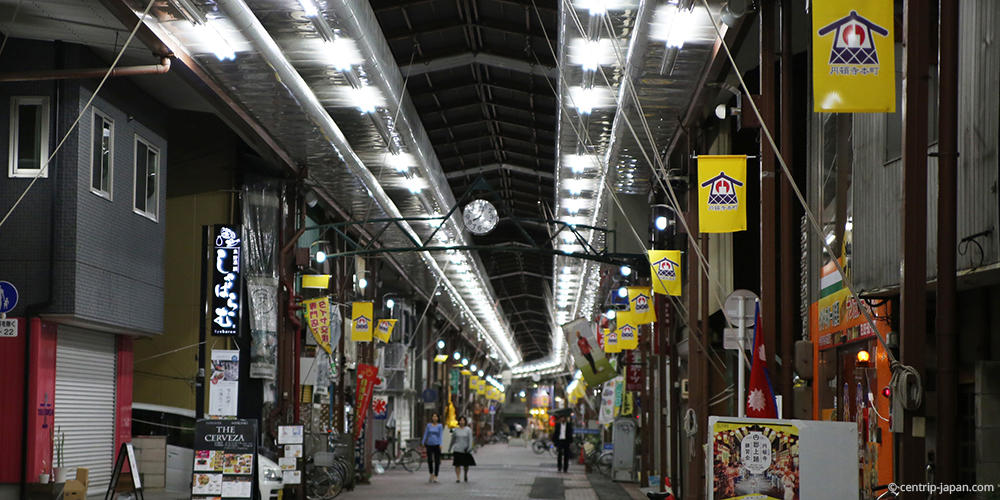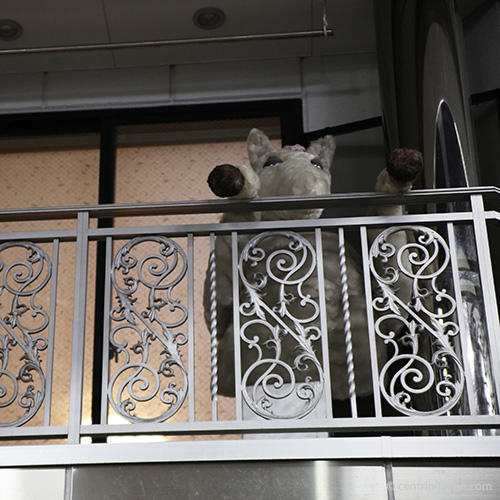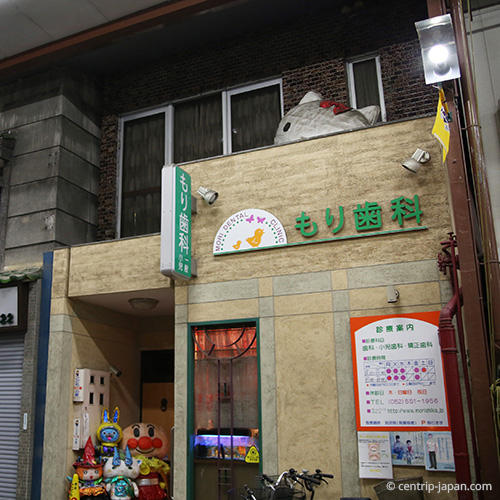 I found a shrine as I was walking along the street. It was said to be gloomier than other places at daytime and even more horrible and darker at night.

I tried to be brave and walked into the shrine - and what I felt was not horror, but a little bit of a chilling feeling because nobody was there.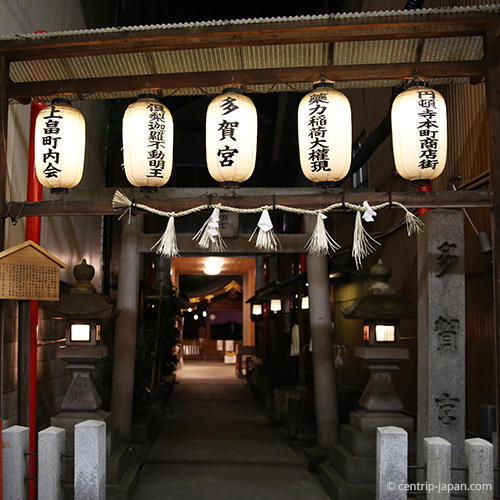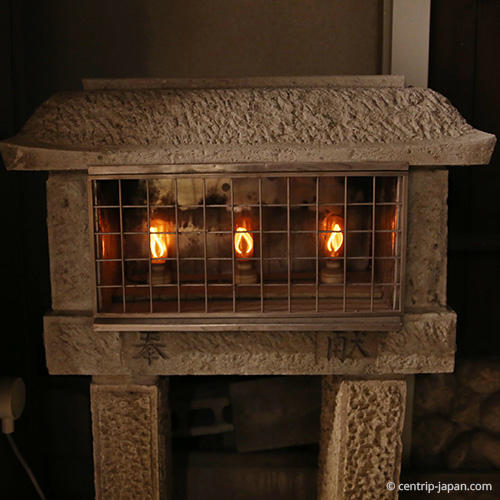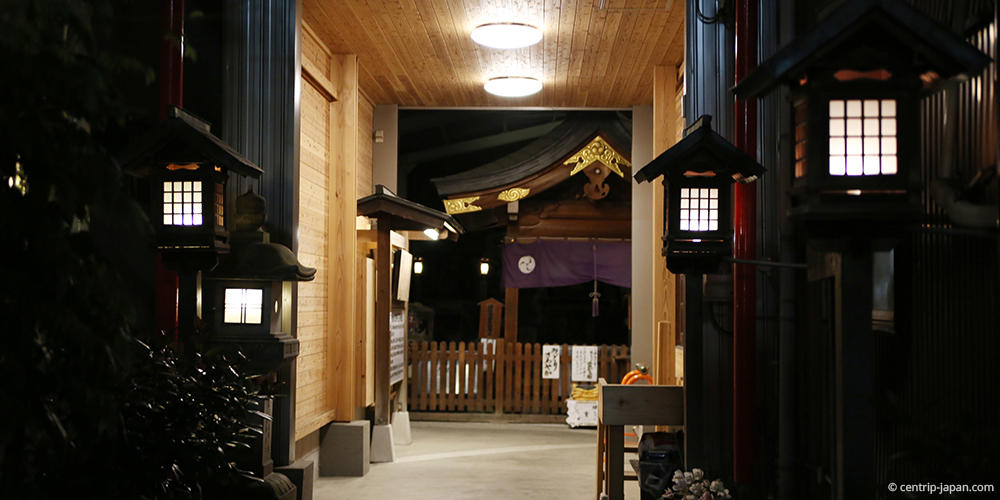 What's more, at the entrance of Endoji Commercial Street, there are statues of three heroes of Aichi (the golden one is Oda Nobunaga, the silver one is Toyotomi Hideyoshi, and the bronze one is Tokugawa Ieyasu) and the statue of Tokugawa Mitsukuni.
They look rusty but in line with the temperament of Nagoya.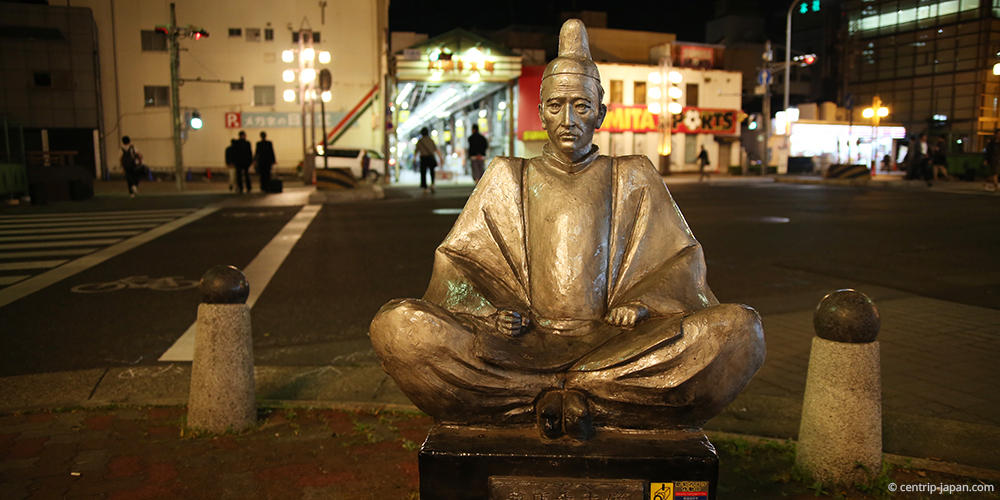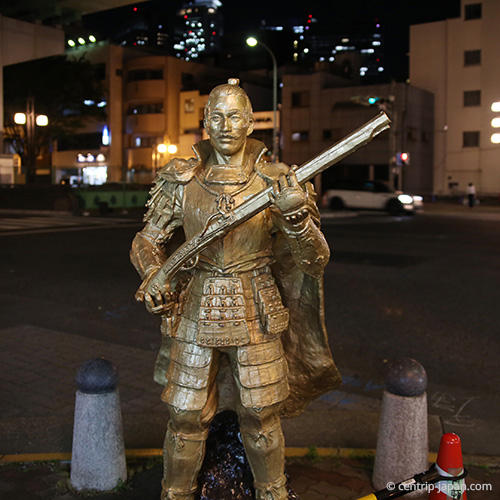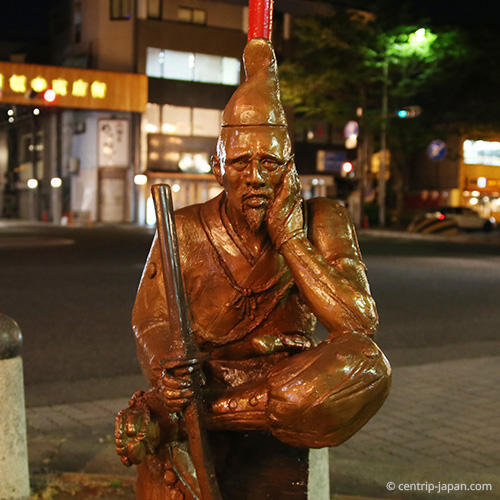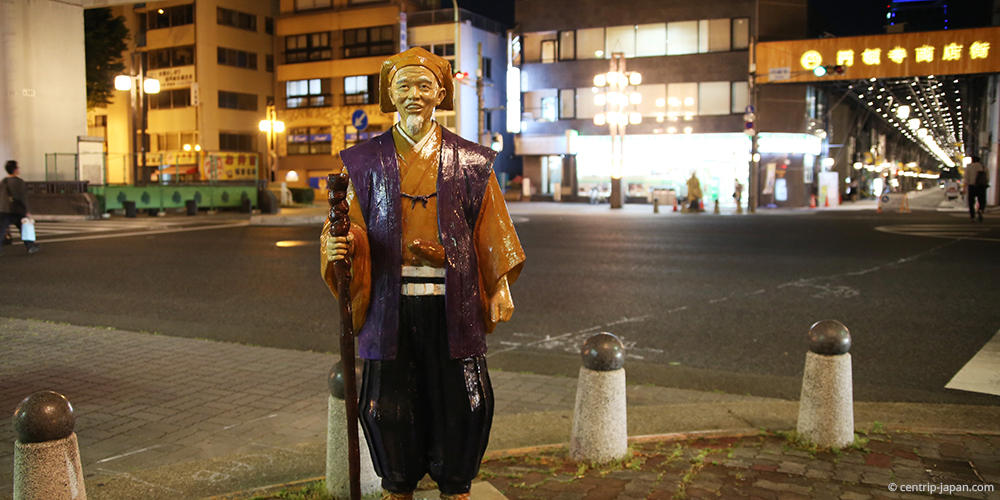 Surprisingly, just across the road from them, there are many popular restaurants with a totally different atmosphere.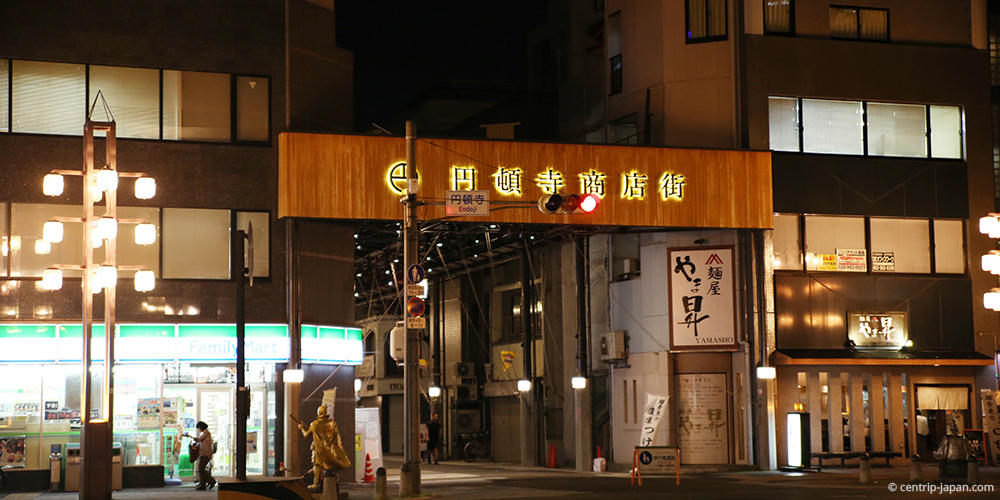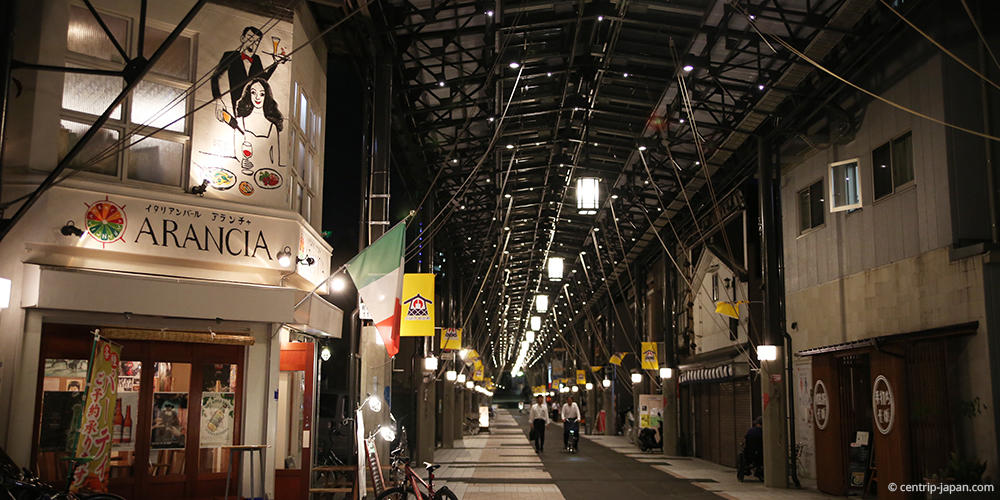 Daytime
As we all know it was called Endoji Commercial Street, why not take a closer look at Endoji Temple?
It's located right in the middle of the street. This temple is very tiny but gorgeous in a very Japanese way.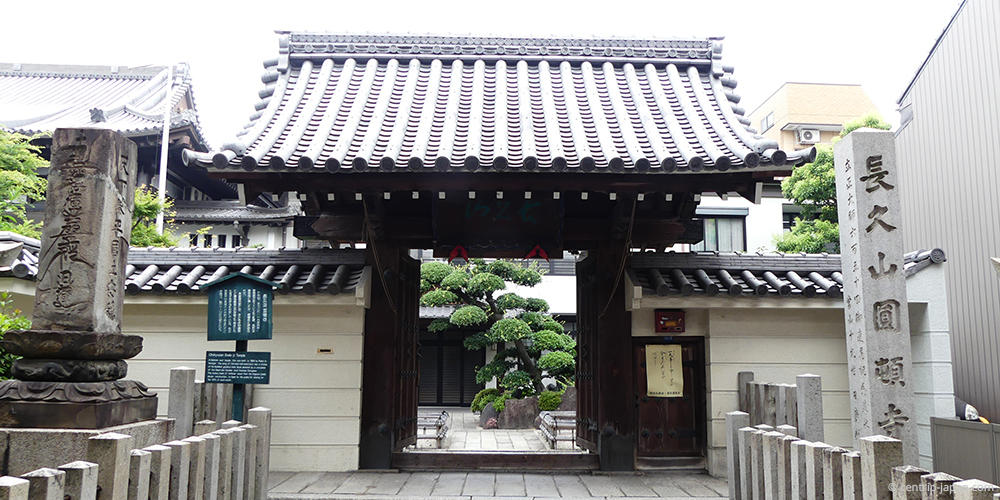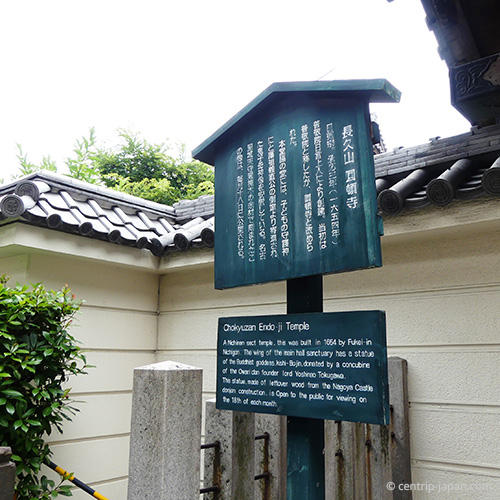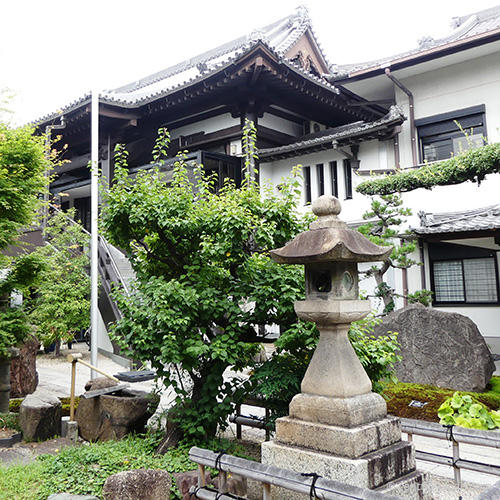 As well as this, Shikemichi is a place worth visiting as well. Sengen Jinja Shrine is located beside its entrance.
When fall comes, the shrine with ginkgo trees is extremely picturesque.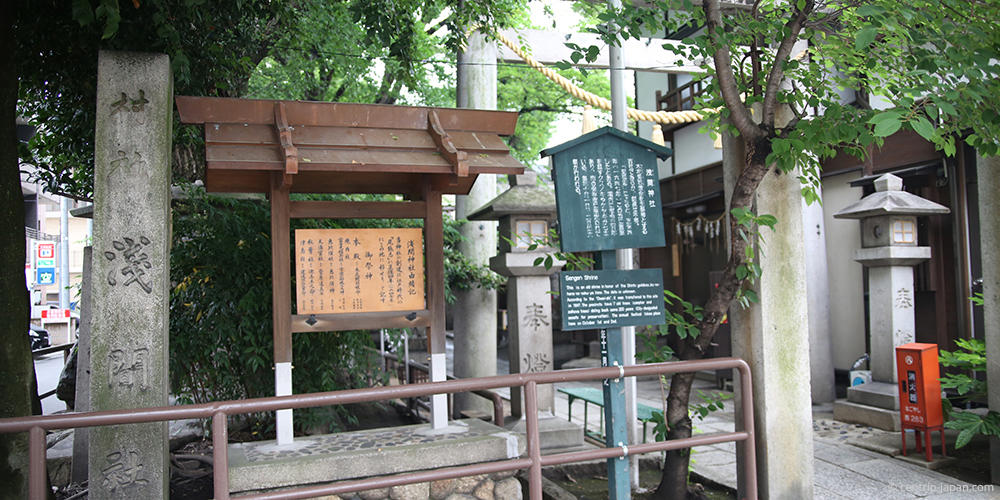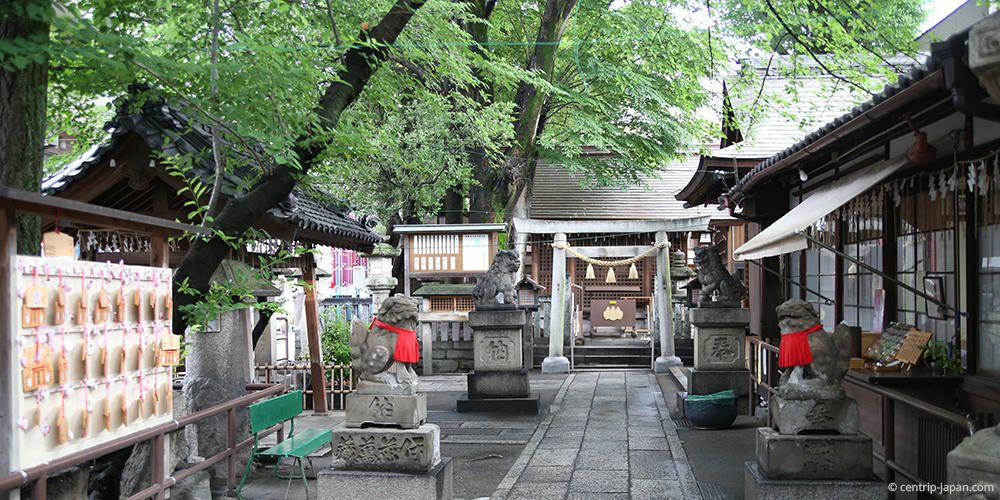 How was this name—Shikemichi - thought up? In the 1700s, a great fire happened in the Genroku period. After that, all the roads were rebuilt to be "Shikemichi" (around 7 meters) wide in order to avoid fire spreading. Eventually, Shikemichi became the name of the street.
Here, you can see many buildings in the Edo style and warehouses with white walls. I have to say it's a great place where you can just do nothing but walk around.
However, when night comes, the atmosphere here could be quite different as all the bars and restaurants hidden along the street open.
If you already get tired of watching all the high-rise buildings around, why not take a walk here to explore the lifestyle as it was during the Meiji and Edo periods?