| Centrip Editorial Board
Enjoy the various autumnal colors! 5 selected autumn events in the Chubu region
The four seasons bring various colors to the nature of Japan. As you may already know, the colored maple leaves are one of the charms of autumn.
Autumn leaves do not only come in red; they come in numerous colors. Furthermore, they are not only beautiful in the daylight, but you should also make sure to see the illuminations that brighten up the leaves at night. Below are some recommendations for a day trip in Aichi and Mie prefectures.
Explore the golden town: Sobue Ginkgo Festival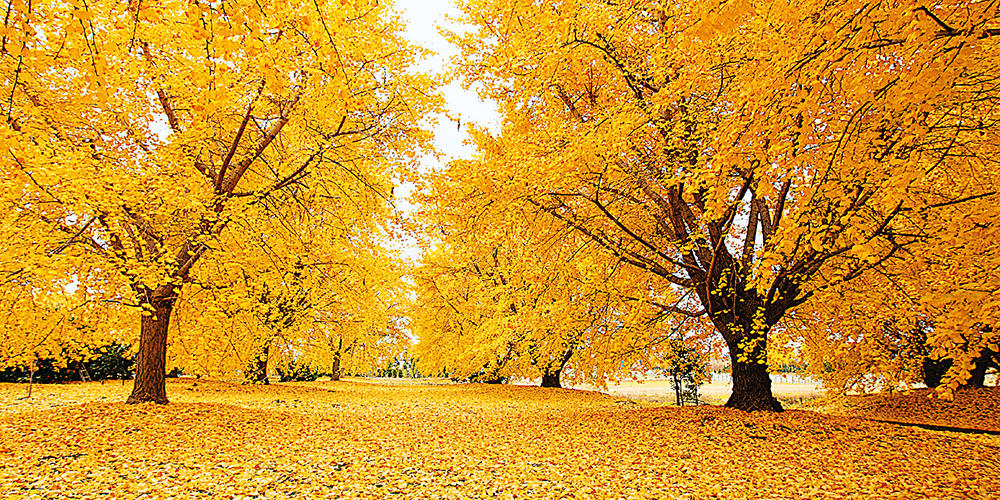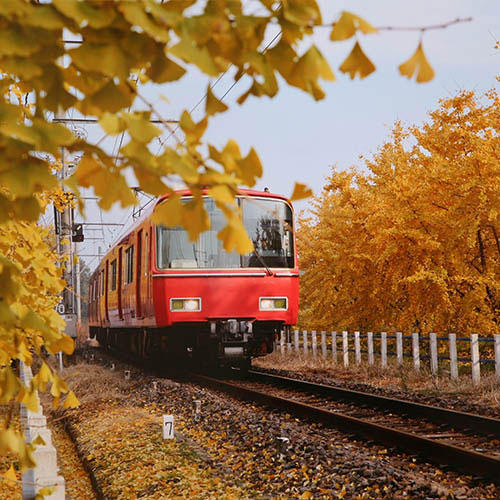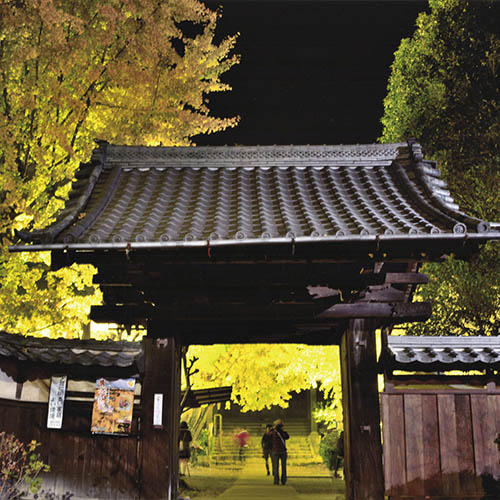 Sobue, a town located in Aichi prefecture, is widely known for ginkgo.
The leaves of gingko turn golden all at once in the late autumn. There are more than 10,000 gingko trees, forming a gorgeous tunnel which will be illuminated at night.
During the "event period", there will be special souvenirs made of gingko, and a rickshaw tour through the gingko.
Dates: 2018 Nov 23 (Fri) - Dec 2 (Sun)
Place: (Yamazaki Yusenji Temple) 11 Yanagino Yamazaki, Sobue-cho, Inazawa-shi Aichi 495-0002
-Other venues: Yamazaki Kamiyashiki / Yamazaki Yusenji Temple / Satellite venue (Inazawa Kosei Hospital)
Access: [Train] From Nagoya Station (Meitsu), a 17 minute ride to Moriyama Station (Bisai Line)
This is what autumn leaves are all about : Korankei autumn leaves festival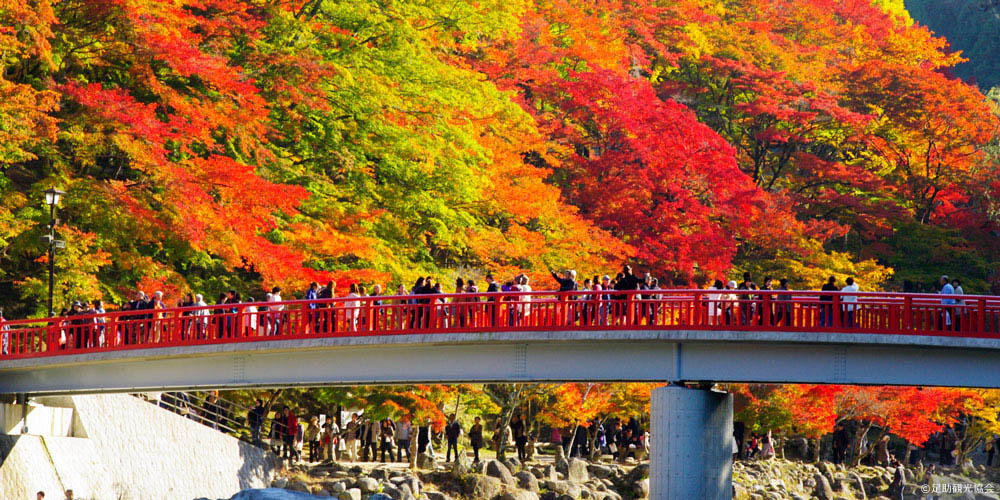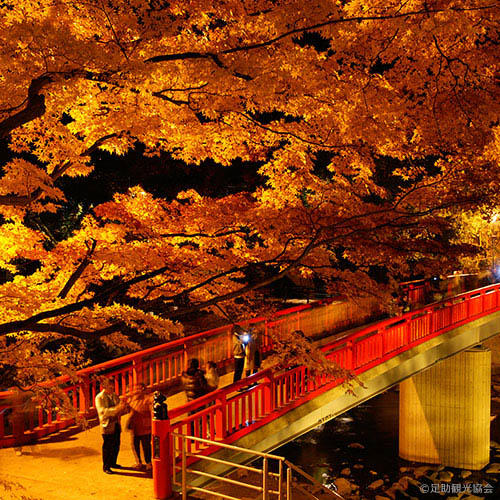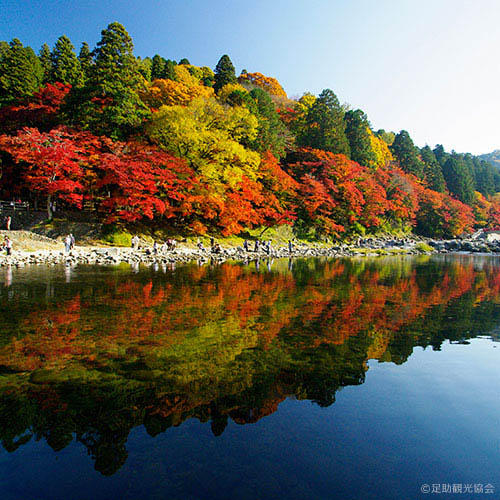 A "washou" (Buddhist priest) at Koushakuji Temple planted the first maple tree 380 years ago. Today, there are 4,000 trees planted, featuring a variety of species, which turn red all at once in the middle of November. This has become a popular place for enjoying the autumn leaves.
The leaves are crimson at noon, and gold at night. Exploring the old townscape nearby is another source of enjoyment. Also, make sure not to miss the sight of the trees lit-up at night!
There will be traditional cultural events held during the festival, such as tea ceremony and a drum performance.
Dates: 2018 Nov 1 (Thu) - Nov 30 (Fri)
Place: Asuke-cho Iimori (Asuke-Korankei Square), Toyota-shi, Aichi 444-2424
Access: [Train] From Akaike Station (Subway: Tsurumai Line/Meitetsu: Toyota Line), get off at Toyota City Station. Take the Meitetsu Bus to Korankei Station.
A collaboration of cherry blossoms and Autumn leaves: Toyota city, Obara Winter Cherry Blossom Festival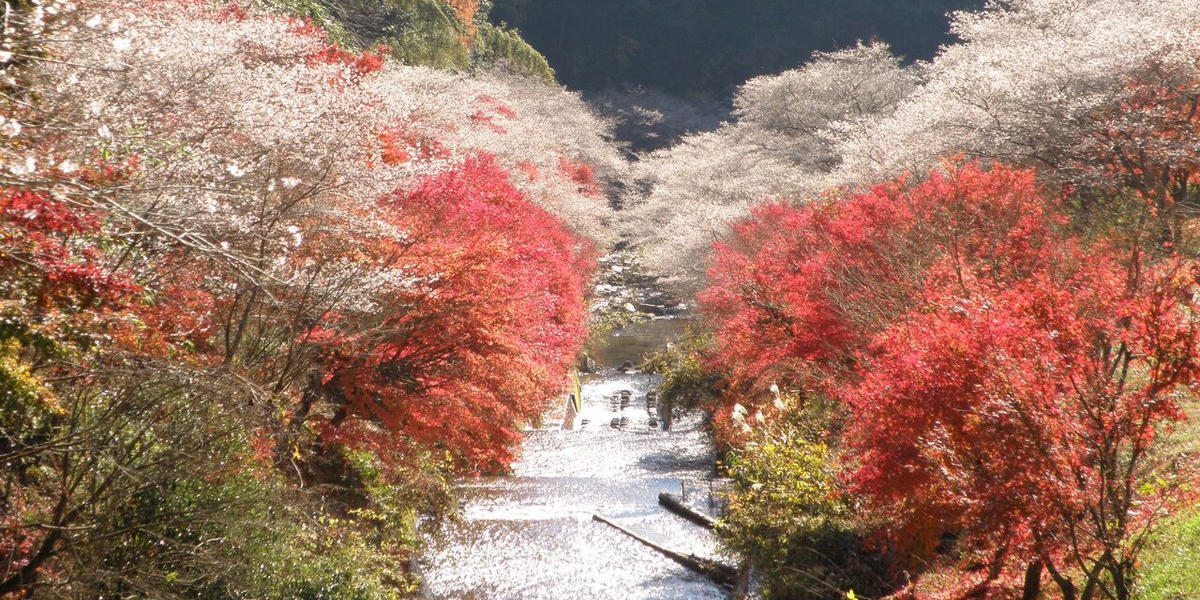 You can enjoy the best of the winter cherry blossoms and autumn leaves at the same time in Obara. Cherry blossoms bloom not only in spring but also in autumn.
The "Shiki-zakura" (semperflorens) bloom twice a year, in spring and autumn, which unusual among most cherry blossoms. The flowering, which happens simultaneously.
Dates: 2018 Nov 1 (Thu) - Nov 30 (Fri)
Place: (Obara fureai park) 444-1 Uedaira, Obara-cho, Toyoya-shi, Aichi 470-0531
Access: [Train] Get off at Toyota City Station (Meitetsu line), and ride the Toyota Oiden Bus (Obara/Toyota Line). After a one hour ride, get off at Kamijingichou.
Rainbow colors illuminating the autumnal leaves: "Take-akari" (illuminated bamboo) Changing appearance / Autumn Leaves at Twilight 2018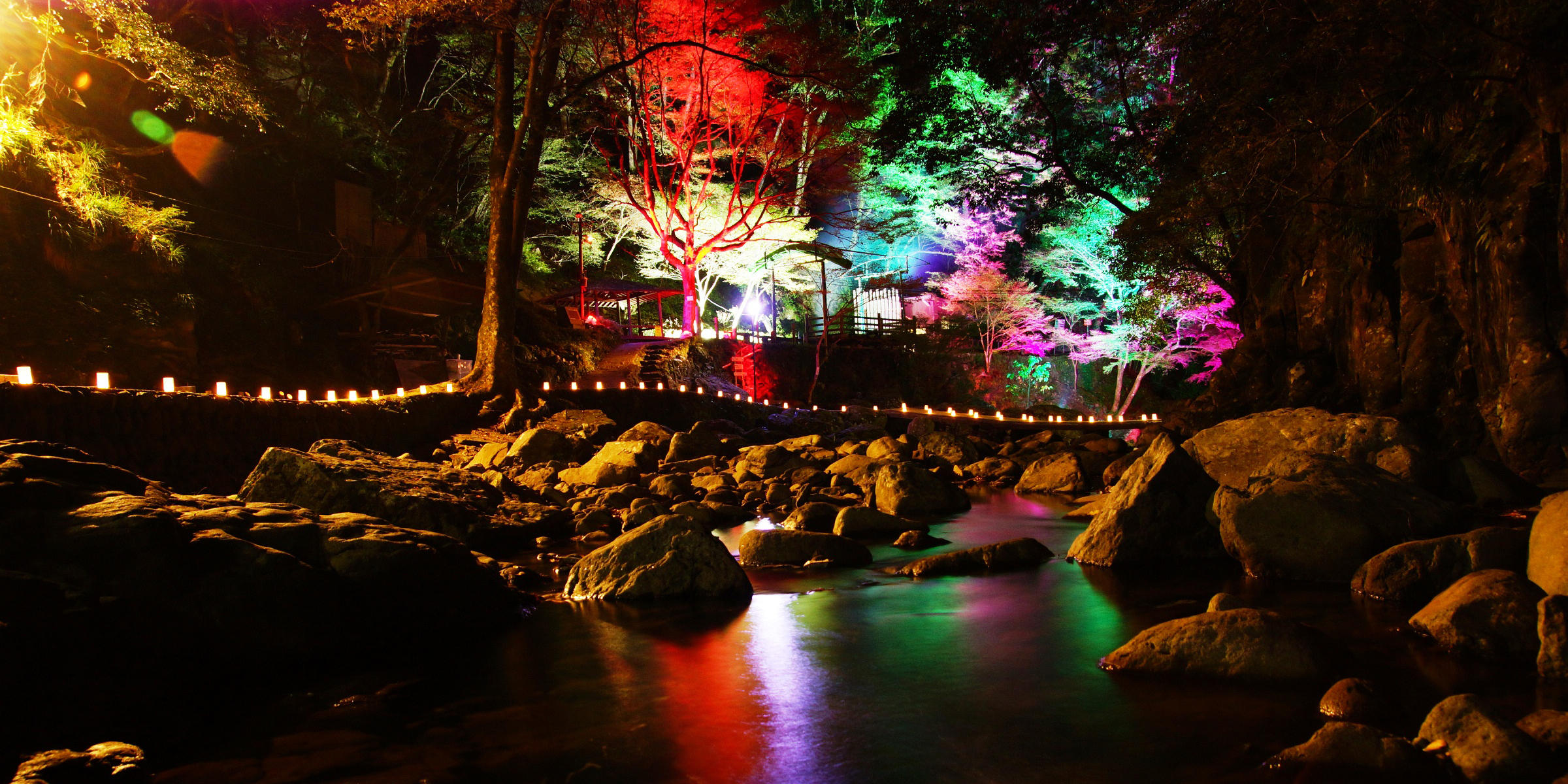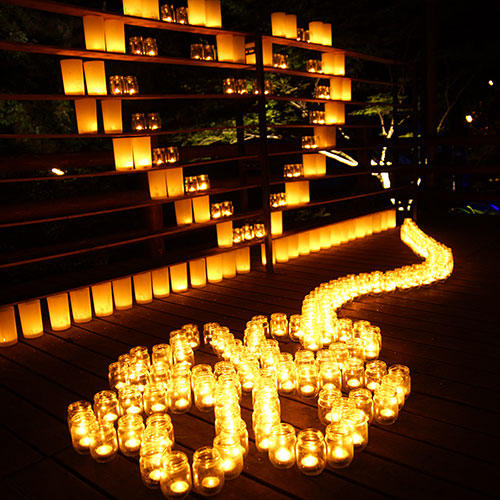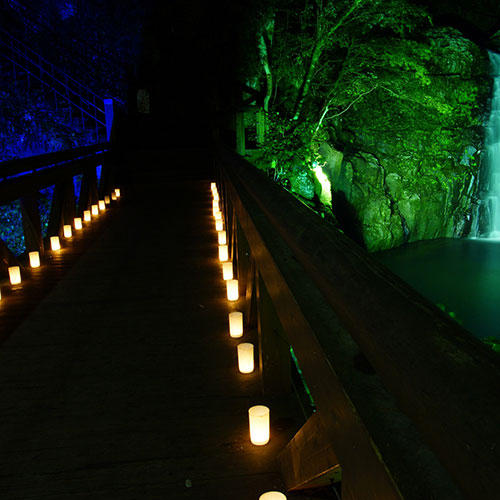 "Akame-Shijyuuhachi Waterfall", is located in Nabari town, which is also known as a village of ninja training. This event takes place in the valleys of this town.
Several hundred lights lit by cup-candles brighten the autumn leaves in the valleys. Not only do the leaves glitter, but the waterfall shines blue, reflecting color onto the whole valley. The flickering of the take-akari and the glowing waterfall create a magical atmosphere.
Dates: 2018 Oct 27 (Sat) - Nov 25 (Sun)
Place: 861-1 Nagasaka, Akame-cho, Nabari-shi, Mie 518-0469
Access: [Train] From Akameguchi Station (Kintetsu, Osaka Line), take the bus to Akame-taki Station on the Sanko Bus [Heading for Akame-taki] for 10 minutes.
Enjoy the multicolored autumn Leaves at Mount Gozaisho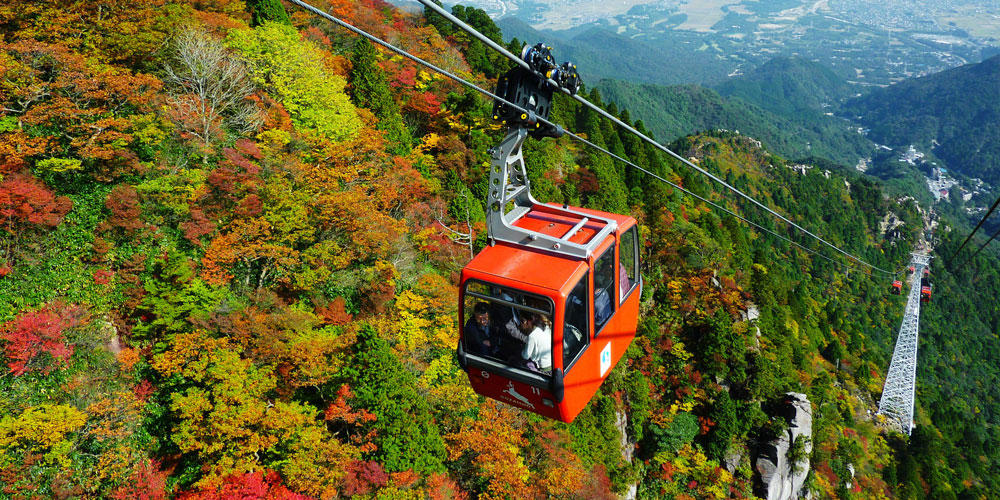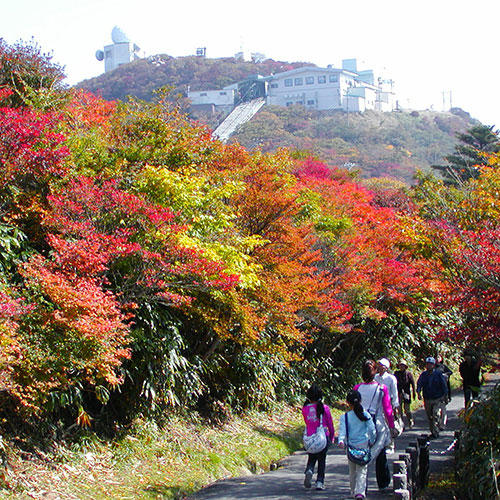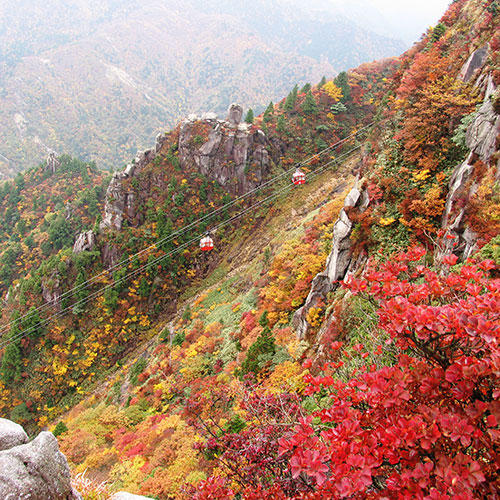 From the top of Mount Gozaisho, 1212m above ground, down to the Yunoyama onsen district, maple trees are planted everywhere. As the leaves change color at different times depending on the elevation, this spectacle can be enjoyed for a whole month.
The leaves at the top of the mountain start to change colors in the middle of August, and for the leaves at the foot of the mountain, you have until the end of November. Since there are various types of plants blooming at the same time, you can enjoy a colorful scene of red, yellow, and green.
Dates: 2017 Middle of October - End of November
Place: Yunoyama Onsen, Komono-cho, Mie-gun, Mie 510-1233
Access: [Train] From Nagoya Station (Kintestu), get off at Yunoyama Onsen Station. Take the bus on the Mie Koutsuu Bus, to Sankou Yunoyama Onsen station and walk for 10 minutes.
How about go out and take a look? Hope you can find your favorite autumnal color in this autumn!