| Centrip Editorial Board
Arrival of Spring at KOUYOUEN
Arrival of Spring at KOUYOUEN
The "NAGOYA BREWERY KOUYOUEN", is a long established beer hall serving local beer, jingisukan (mutton), shabu-shabu, sukiyaki and more: a food theme park in the middle of the city!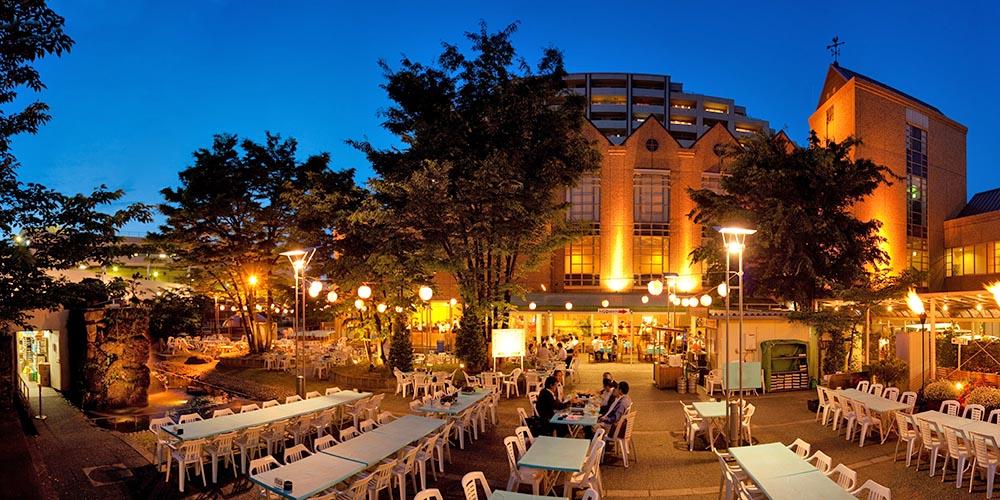 The beer garden is a popular spot in the summer. However, did you know that the Tsurumai beer garden will be set up in Tsurumai Park (a famous spot for cherry blossoms) in the springtime?
Tsurumai Park has been recognized as one of the top 100 cherry blossom viewing sites in Japan.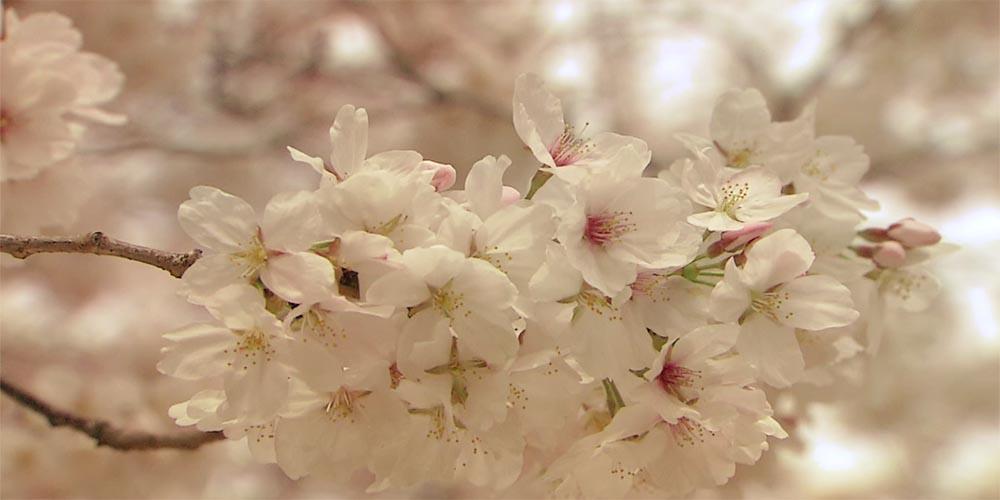 The Tsurumai beer garden will be open from the end of March to the beginning of April, when the cherry blossoms flourish at Tsurumai Park.
You can enjoy Sapporo beer, BBQ with Jingisukan (mutton) and beef, edamame (green soybeans), potato fries, salted fish guts on potato with butter, yakisoba (fried noodles), and more.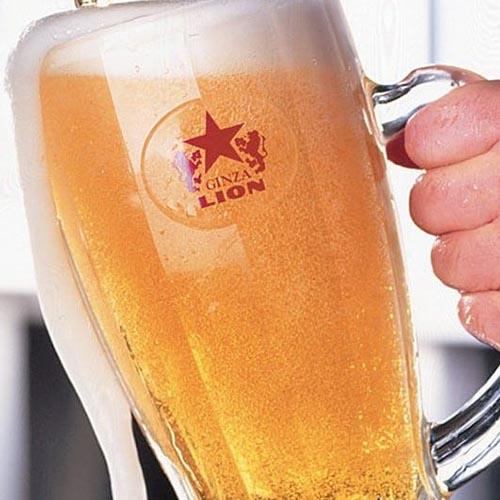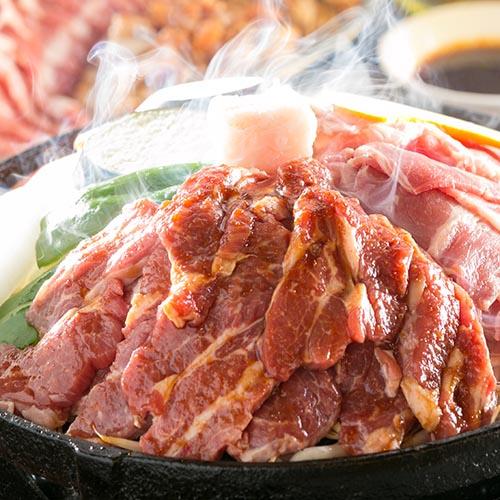 Kouyouen is located in the north of Tsurumai Park, and was once called "Koimura". There are many water-related legends inherited from back at that time, along with wells built all over the place to benefit from the rich supply of underground water.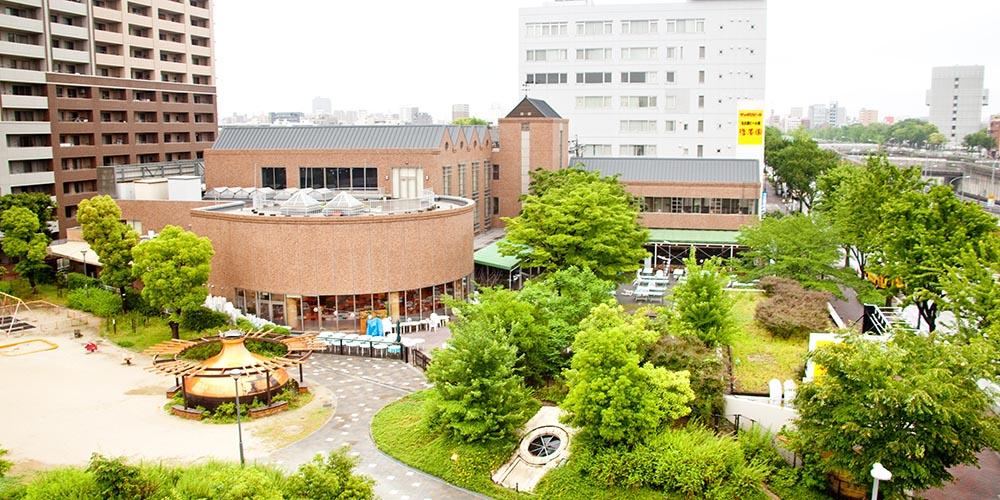 The Takamu Shrine became the origin of the name of "Koinosaka" and "Motokoi", a district located near "Koimura". Takamu Shrine is recognized as one of the Japan's 100 best water sources, and is still rich in fresh water today. It is now valued as an important cultural property of the city.
Kouyouen, with its prestigious lineage, offers its best original local beer (craft beer) which has proven very popular with everybody.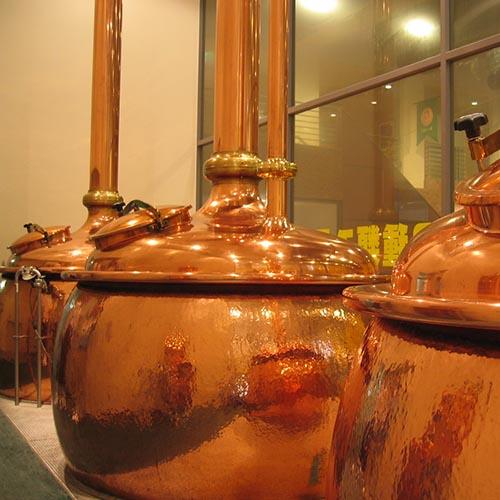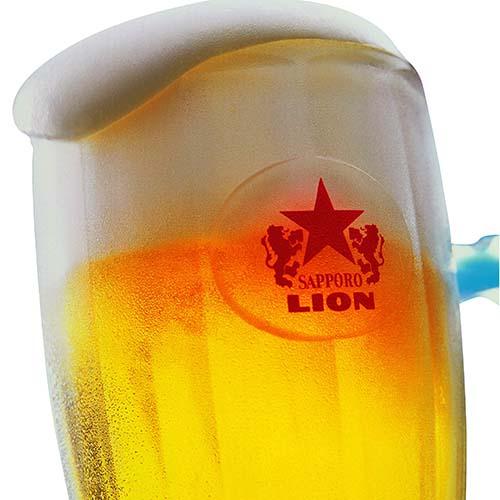 Since Kouyouen has a brewery built next to it, a variety of original local beers can be made and served. Find your favorite beer out of many kinds, from those with a fruity scent of yeast, to the stout type of beer with a slight hint of bitterness.
One more for the cherry blossoms! Why not try tasting a bit of each beer?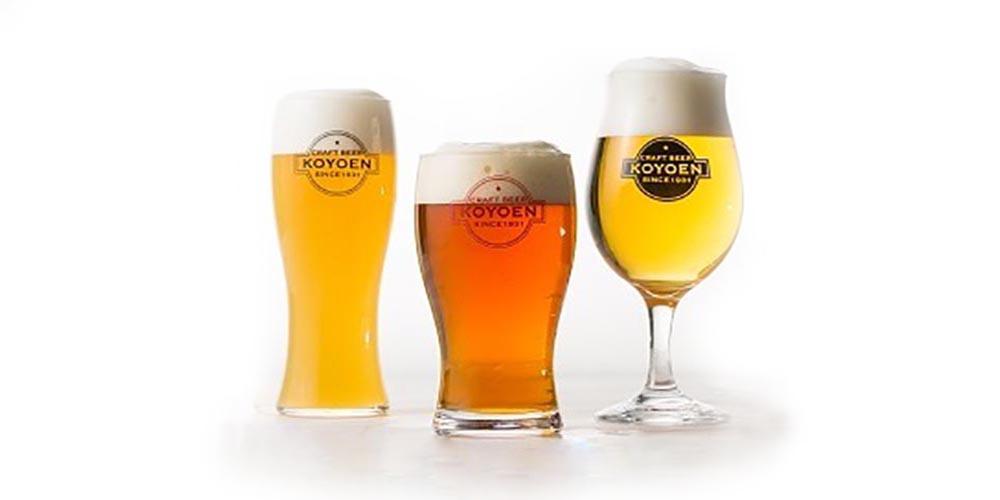 A Famous Cherry Blossom Spot: Tsurumai Park
Tsurumai Park, built as Nagoya's first city park in 1906, has a western style garden (influenced by the "Europeanism" of the early Meiji period) and a Japanese-style walking garden right next to each other, a combination which is not very common today.
There are many flowers flourishing in the garden: 750 Yoshino cherries (prunnus yediensis), roses, irises, and more.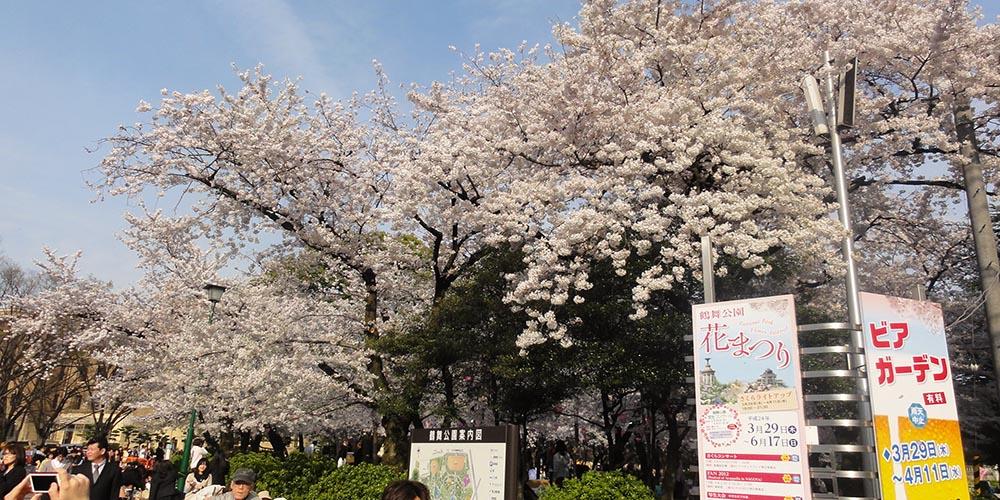 Many events are held from April to June when the flowers are at their peak, transforming the park into an oasis of relaxation for the local citizens.
It is close to both the JR Tsurumai Station and the subway station.
If you are thinking of getting on the subway, take the Tsurumai-line, which passes through Osu-kannon Station. It is very convenient for accessing Nagoya Castle and Atsuta Shrine, as well as famous tourist spots and Sakae (from Tsurumai Station, go one stop to Kamimaezu Station and transfer trains).
Sponsored by 浩養園