| Centrip Editorial Board
How to enjoy Shirakawa-go :Centrip Japan's Complete Guide to Shirakawa-go
You can see the Gassho-zukuri houses inside and out. Witness the ingenuity of how people here deal with heavy snow, cleverly creating living spaces separate from the attic used for growing silkworms. In addition to enjoying the local cuisine, you can experience a traditional Japanese lifestyle and even stay the night in one of these homes.
Shirakawa-go throughout the Seasons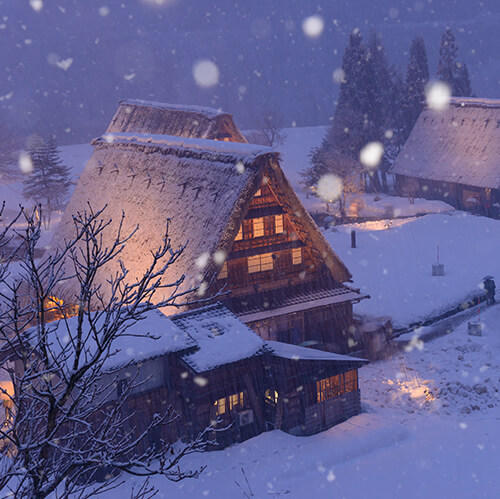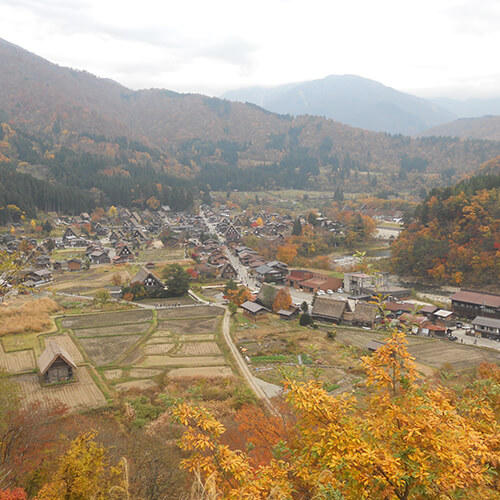 Japanese visit Shirakawa-go over and again just to see the various sights of the changing seasons. See roof rethatching in spring, the shimmering reflection of the watery rice fields set under a clear blue sky in summer, fountain-like community fire drills and the rich autumn colors in fall, and the iconic winter landscapes the village is most famous for in winter.
Spend the Night in Shirakawa-go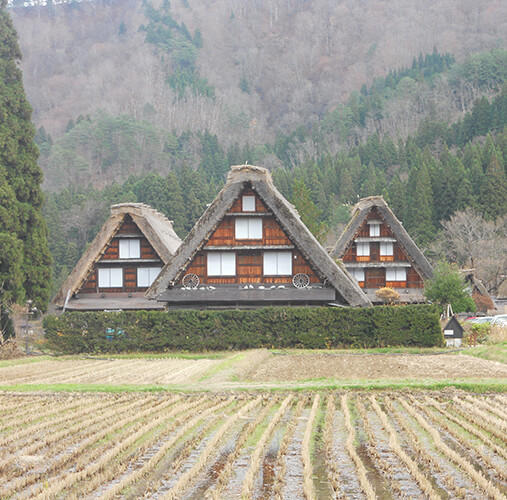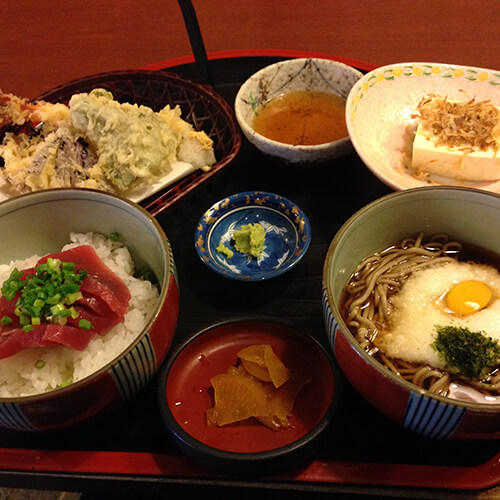 If you're interested in making your trip to Shirakawa-go more than just a one-day excursion, renovated inns are available for visitors to stay at. The best way to enjoy Shirakawa-go is to spend the night and relax. Japanese meals are available of course and there are also accommodations tailored for foreign visitors.
The Country Cuisine of Shirakawa-go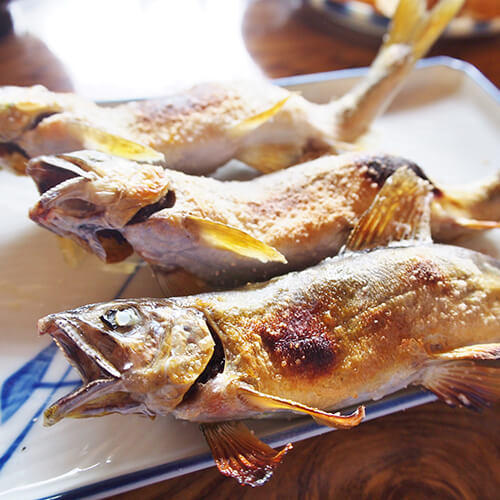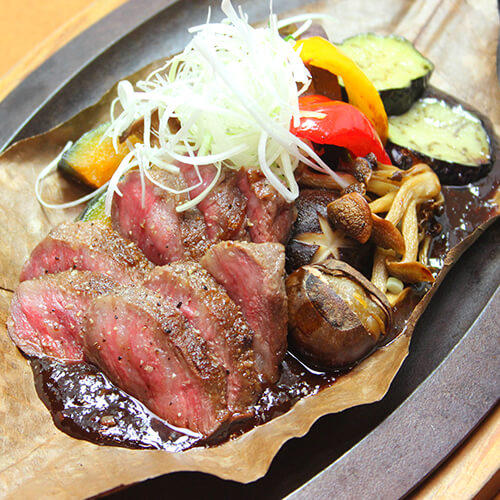 Locally picked fresh vegetables and river fish are standard local fare. Shirakawa-go's particularly clean water is said to make the soba made here delightful. The local cuisine unique here is said to be quite unique compared to Japanese dishes found in other areas because of the area's historically secluded nature. hoba-miso, grilled meat with miso on hoba leaves, and pickle steak are two favorites.
Guided Tours and Interpreters in Shirakawa-go
Two-hour guided tours of Shirakawa-go that take you around town a local guide, are available only in Japanese. Foreign language-capable guides are also available in the Hida area including Shirakawa-go. These guides do half-day or one-day guided tours through private companies and are available for a small groups, catering to English, Chinese, and Japanese speakers. These tours are perfect for learning about the architecture of the village houses and the a great way to see the best spots in the area. If you are eager to get to know the local culture and/or the archtecture, guided tours are recommended. Contact these foreign language-capable guides at the email addresses listed below.