| Centrip Editorial Board
Hisaya Odori Park is a perfect combination of fashionable shops and a leisure park.
At the end of September 2020, the Nagoya TV Tower and Hisaya Odori Park became a brand new attraction in the Sakae district. After a year and a half of renovation, Hisaya Odori Park has been transformed into one of the most fashionable and artistic leisure spots in Nagoya. Join us as we show you the must-visit shops and restaurants in the park.
Hisaya Odori Park, a green oasis in a concrete jungle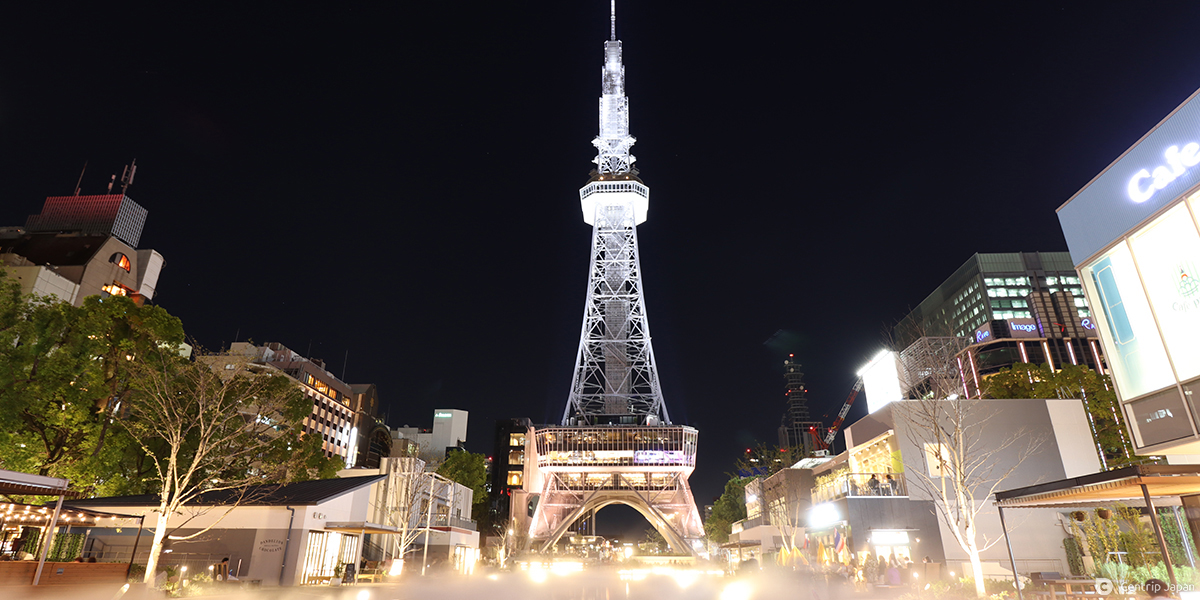 Hisaya Odori Park, located next to Sakae and Hisaya Odori subway stations, was just an ordinary park before the renovation. In 2020, it was transformed into a new facility, combining parks and shops. The park preserves the previous greenery with the addition of a trendy mirror-like fountain. Once it was made public, many of the public felt the park was too fashionable and did not fit with the conservative image of Nagoya.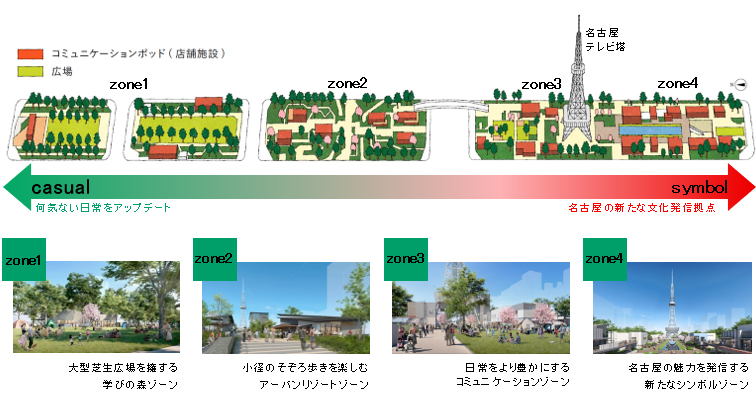 Credit: MITSUI FUDOSAN
Hisaya Odori Park is the second park to adopt Japan's Park-PFI System. It aims to use the profits from commercial facilities to beautify natural areas, achieving a win-win situation for both parties. The entire park covers four zones, Zone 1 to Zone 4; the higher the number, the more fashionable the zone is, the smaller the number, the closer to the nature of the park. Enjoy a meal at a restaurant here, have a picnic on the grass, practice yoga, play billiards, lie on a deck chair, read a book, and sunbathe. Today we will introduce all four zones, each with their unique characteristics.
Zone 4: A Fashionable New District Landmark
Once you arrive at Zone 4, you will love the 80-meter-long fountain under the TV tower! Water mist is sprayed at regular intervals to create a fantastic atmosphere. At night the lights of the TV tower color it for a romantic sight. Shops line both sides of the park, including the well known Tokyo bar and cafe ESPRESSO D WORKS and the Korean dessert shop Cafe de Paris.
Zone 3: Outdoor activities start here! Exchange Zone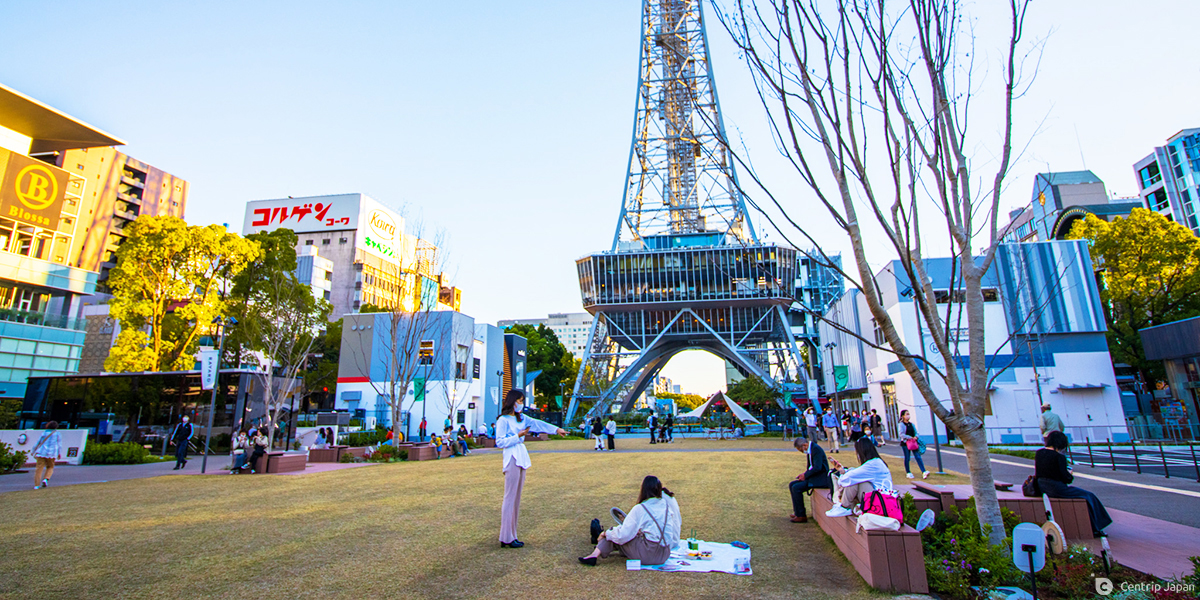 Passing through the TV tower, you came to Zone 3. It has a large grassy area. Locals often bring mats for picnics or to sit and lie down. Lying on the grass at night and looking up at the TV tower light up is an experience you will never forget!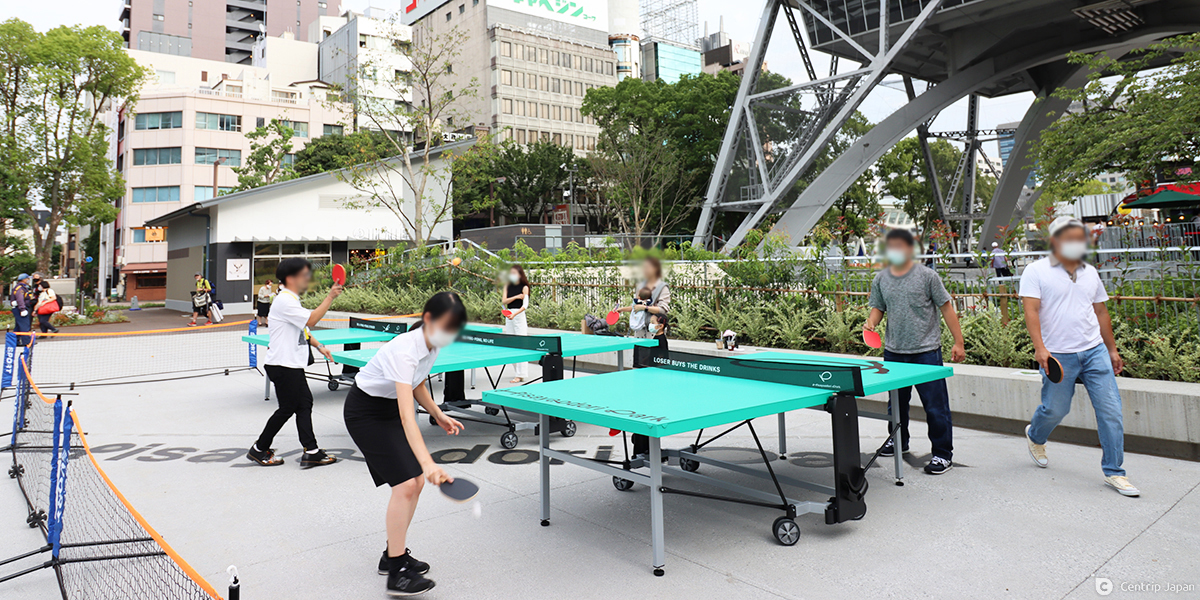 Zone 3 has a focus on sports and communication, and the surrounding shops also echo this theme. Sporting goods rental shop T4 NAGOYA lets you can play billiards under the TV tower, and Snow Peak sells camping & outdoor goods shop Snow Peak. There is even a camping-like dining area! Time to exercise!
Zone 2: Strolling in the Urban Resort flower paths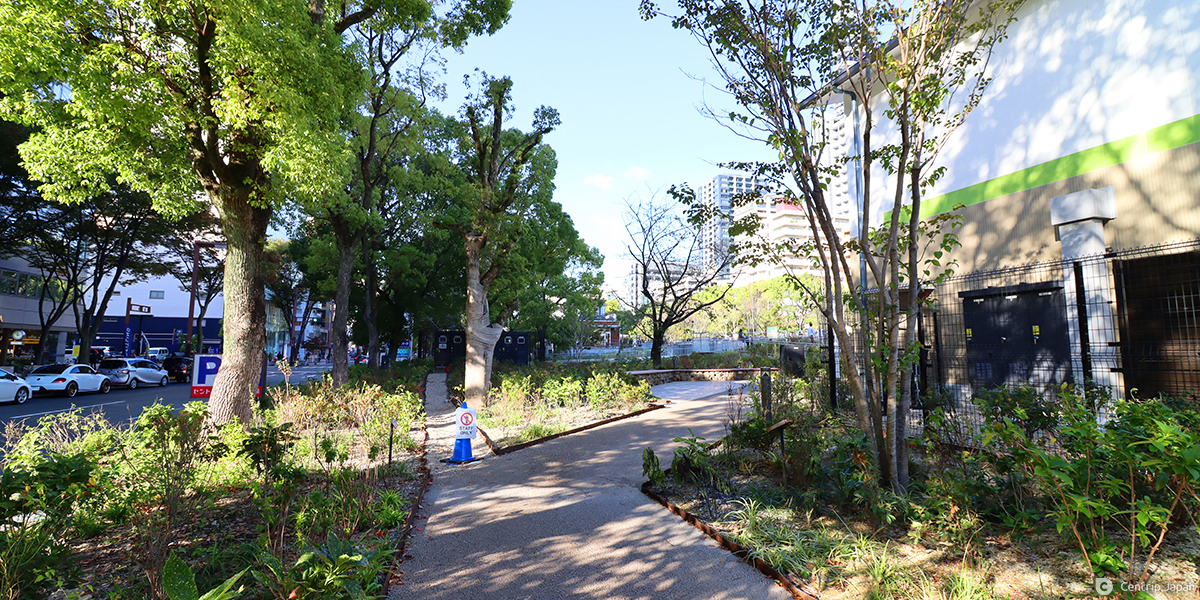 Zone 2 uses a winding forest path as the theme, with plants that represent each of the four seasons planted here. You can enjoy different scenes in every season.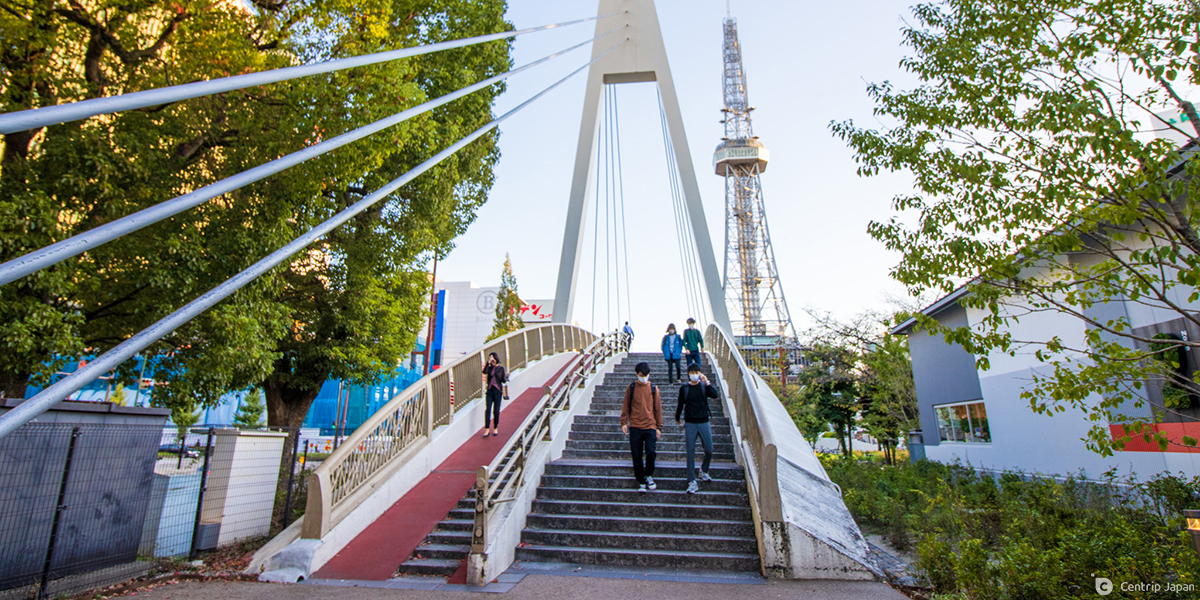 At night, the bridge and forest trails light up with colorful neon lights, which enhance the beauty of the park at night. After eating, it is a great place to go for a walk and chat here.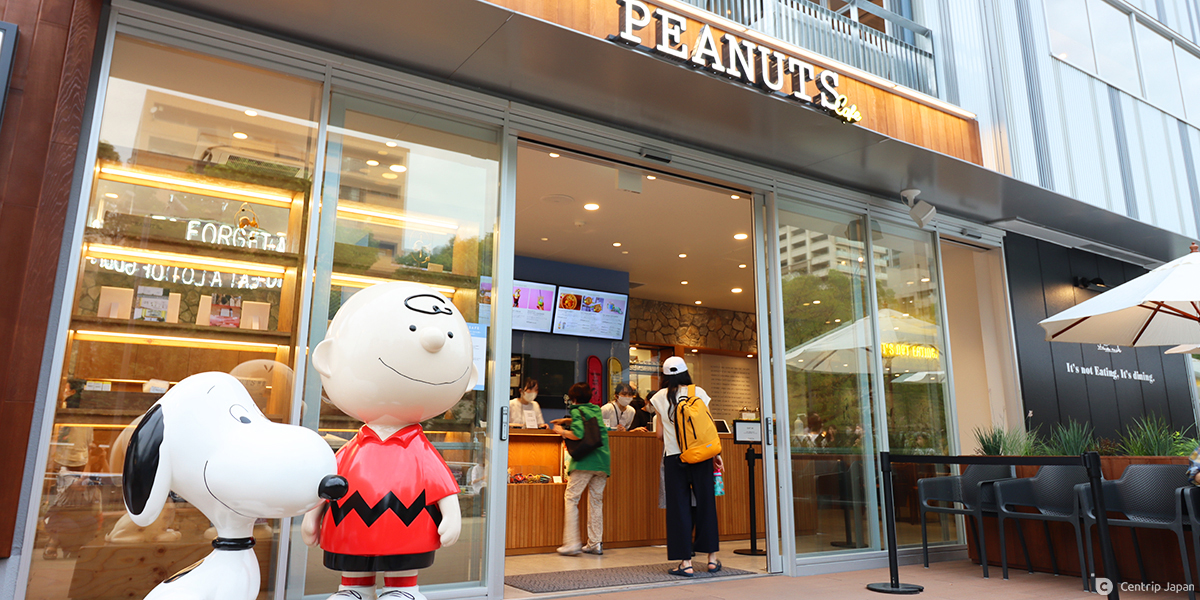 This area is full of cafes, Italian cuisine, and other restaurants, a PEANUTS Cafe selling Snoopy products, and Karuizawa's popular cafe ELOISE'S Cafe.
Zone 1: Forest of Learning with a large grassy area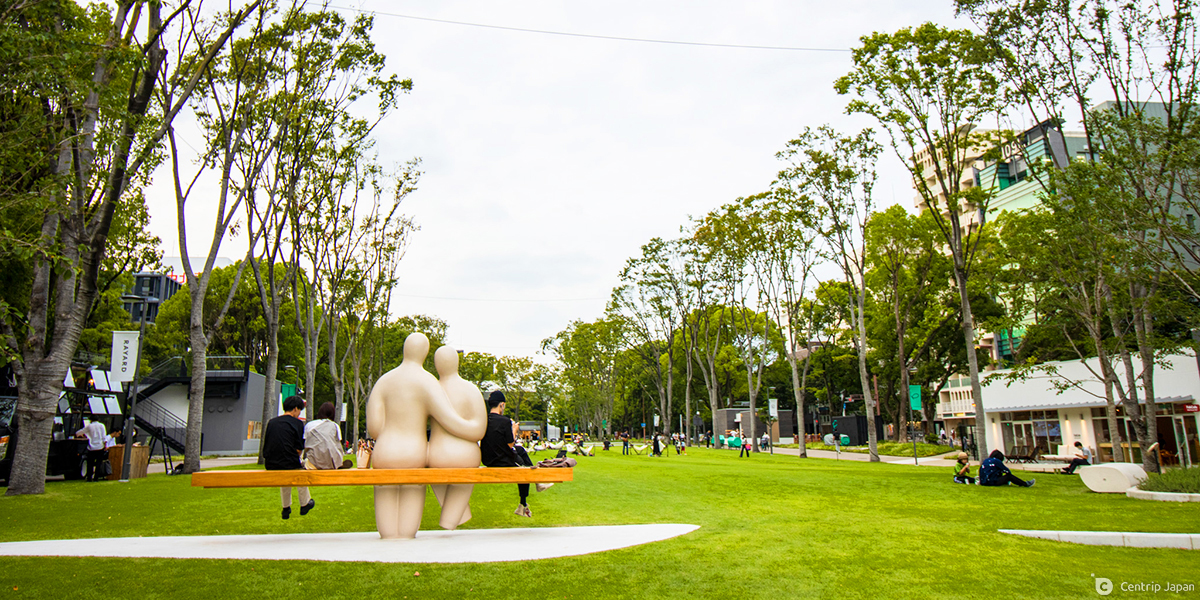 Zone 1 is where the park is located. It is a park for everyone and can be enjoyed it in various ways, walks with children & pets, college students playing games, music, and dancing. Come and enjoy all the park has to offer! There are deck chairs and small tents on the grass, and coffee and dining spaces on both sides; it is a paradise where time slows to a crawl, stressful thoughts will float away as you look up towards the boundless blue sky.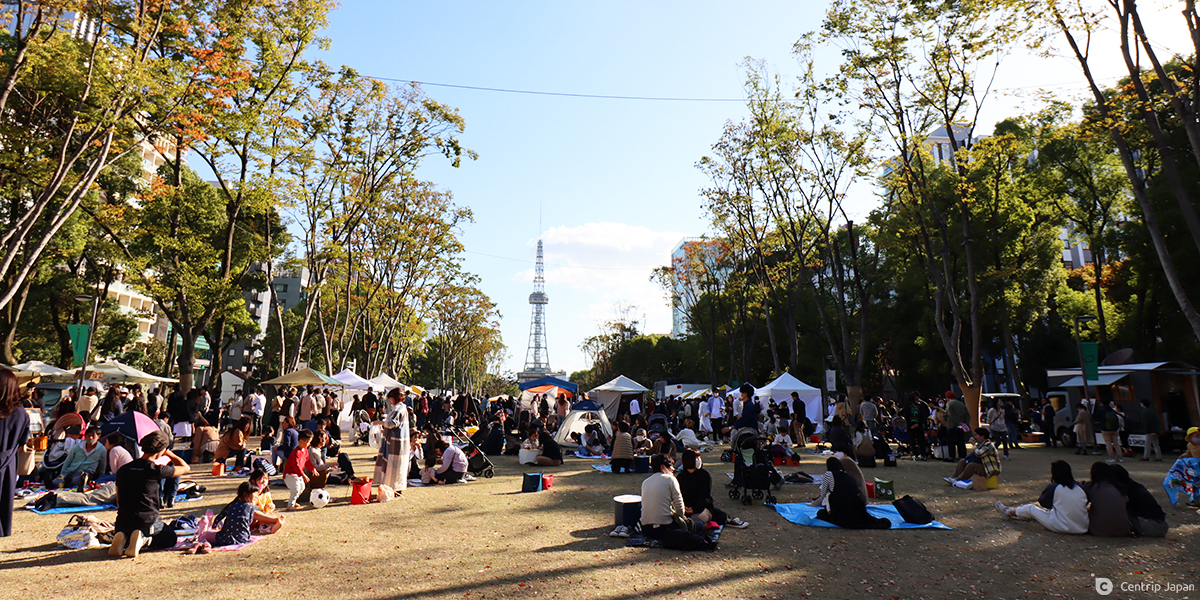 On weekends, events such as creative markets are held from time to time. Try your luck and see what curious events will be on when you come and visit.
Recommended store
Hisaya Odori Park has a total of 35 stores, including famous stores outside of Japan, Tokyo, Kyoto. How do you choose from so many stores? Here are three of our favorite choices for you to explore!
HARIO CAFE & Lampwork Factory: a combination of a glass boutique and coffee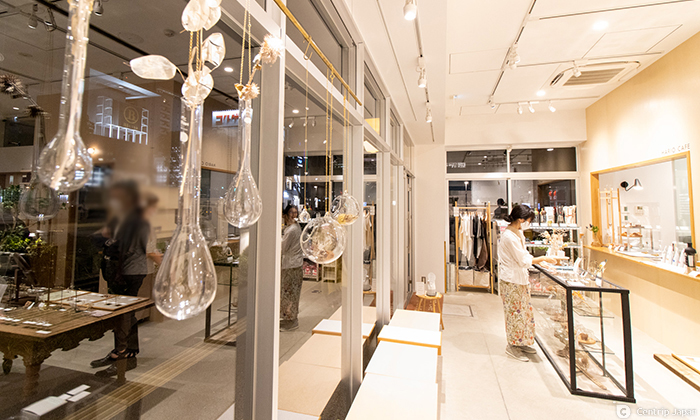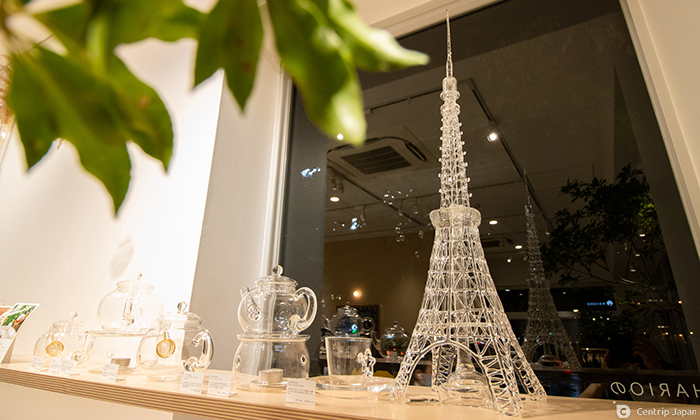 HARIO, a glass manufacturer with a history of almost 100 years, known for its heat-resistant glass and siphon coffee pots. The Hisaya Odori Store is the first multi-storied HARIO that combines glassware, jewelry, and a coffee shop.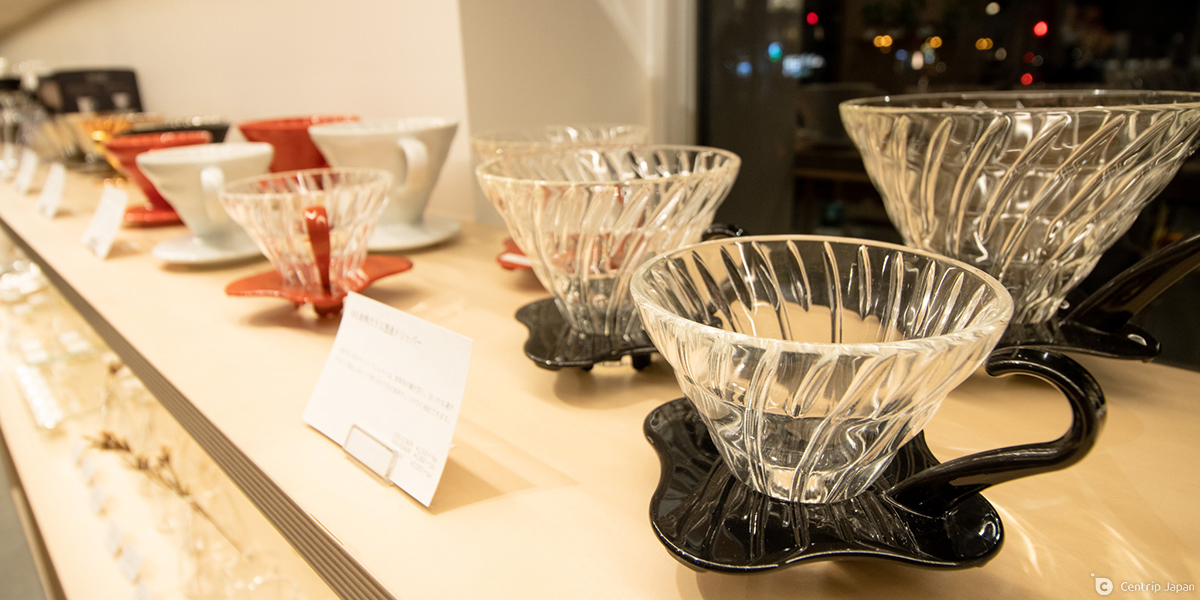 The V60 Coffee Glass Filter Cup is a popular item sold in HARIO overseas. Also, you can choose from various glass products such as teapots, drinking glasses, and tableware.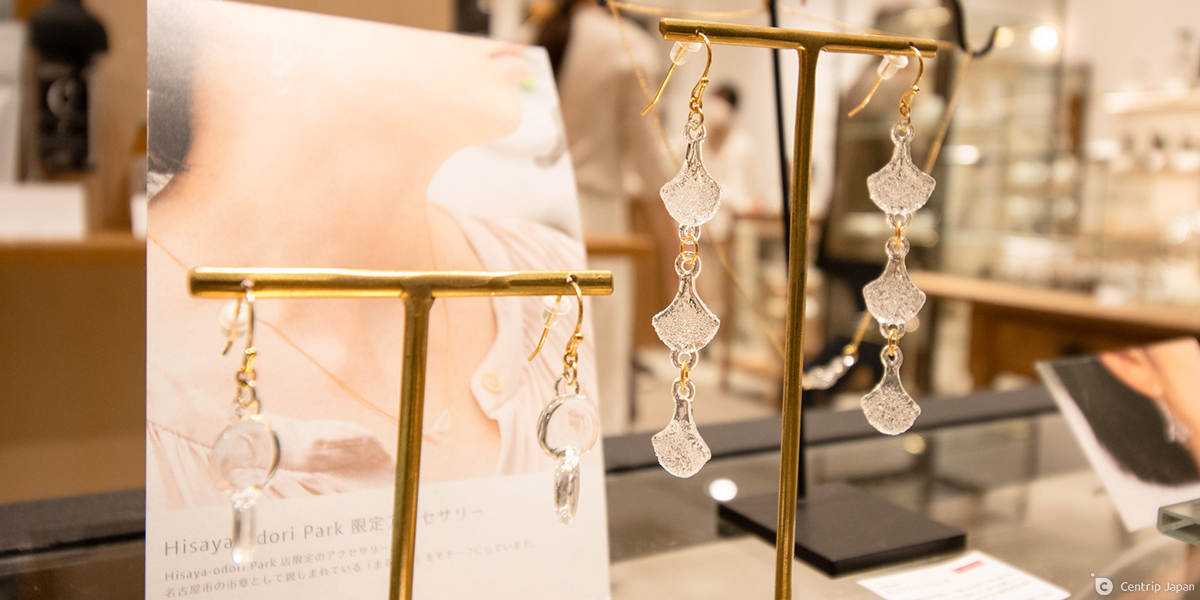 Delicate glass jewelry is hand-fired one by one by a master in Nihonbashi, Tokyo. The shop has Nagoya-only accessories that you can only get here. You will love their unique and sophisticated designs.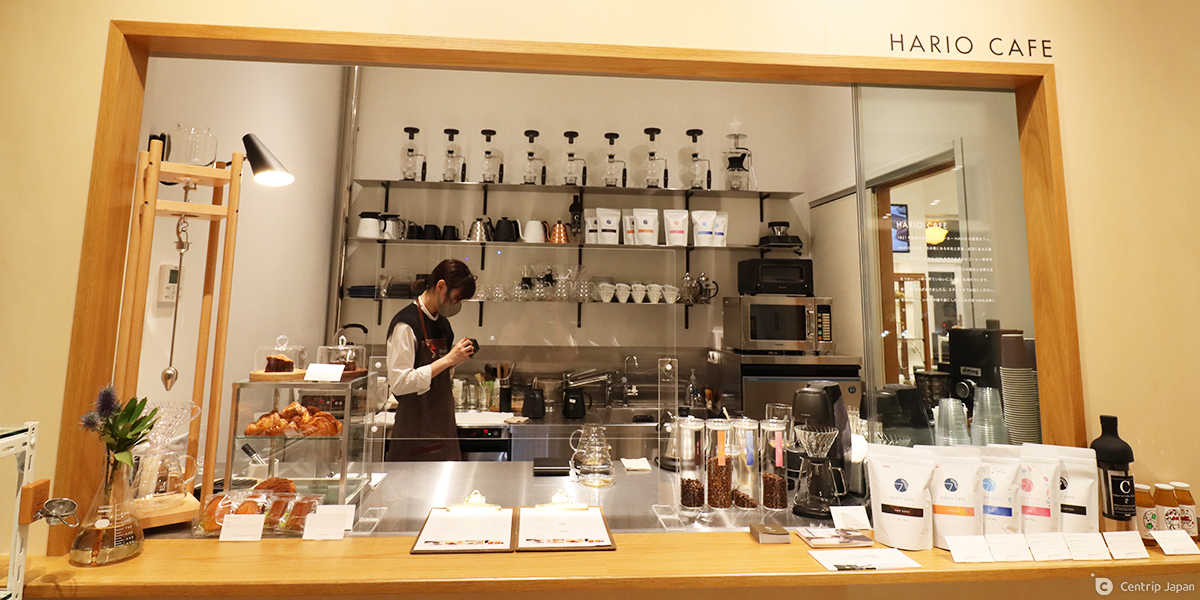 HARIO CAFE is in the store. Every cup of coffee is made-to-order. HARIO CAFE brews and serves speciality coffee with HARIO's coffee equipment. Enjoying the aroma of their specialty coffee while admiring the world of glass around you is a true pleasure.
Tenro-in Bookstore: Combining coffee and books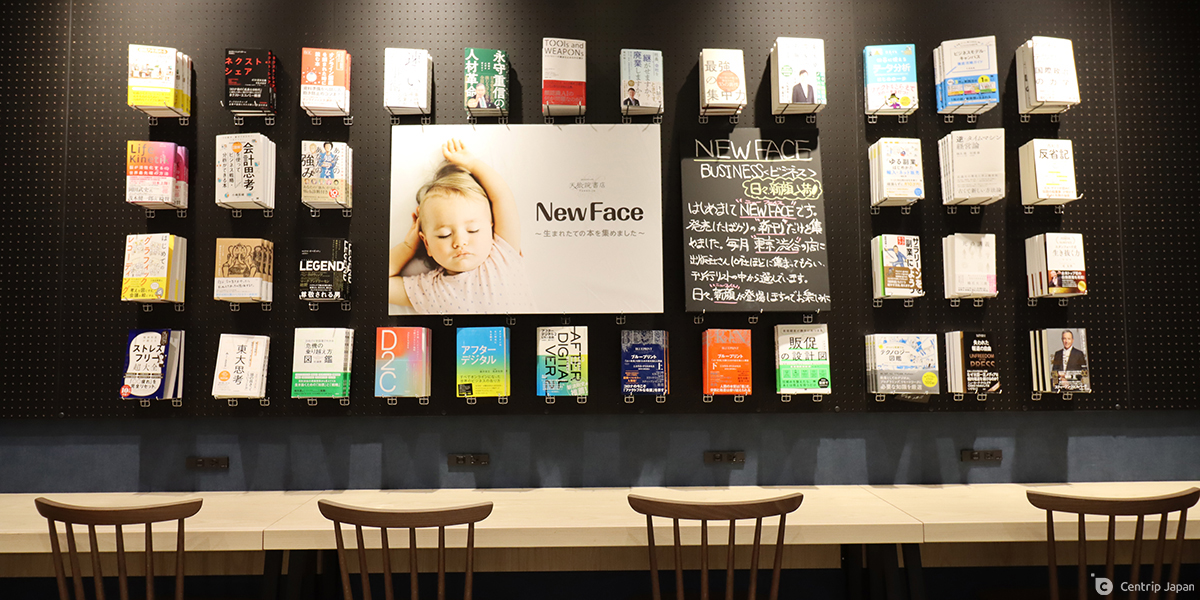 Stylish and artistic Tenro-in Bookstore combines bookstores, coffee shops, and lectures. They have various books on photography, Nagoya, books for children, and more.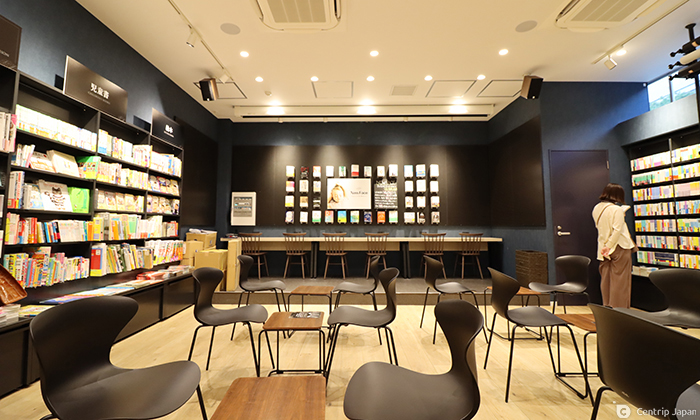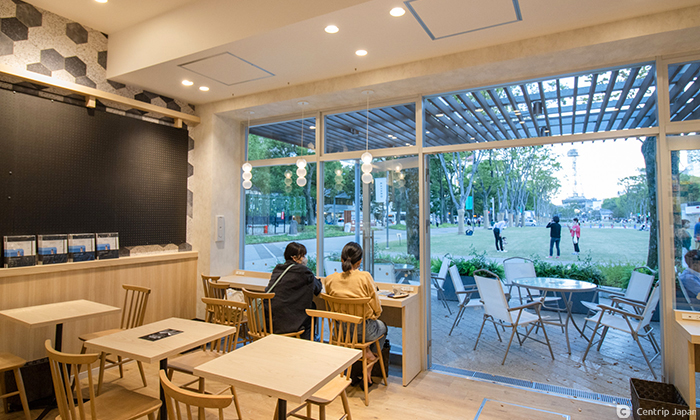 The bookstore has a seating area, charging outlets, and Wi-Fi available. Whether you choose to sit by the window and watch children running and laughing on the grass or sit in the store and enjoy the warmth of books, the store caters to many tastes. But remember to buy your book before you take it to your seat. So grab a book along side your coffee and read!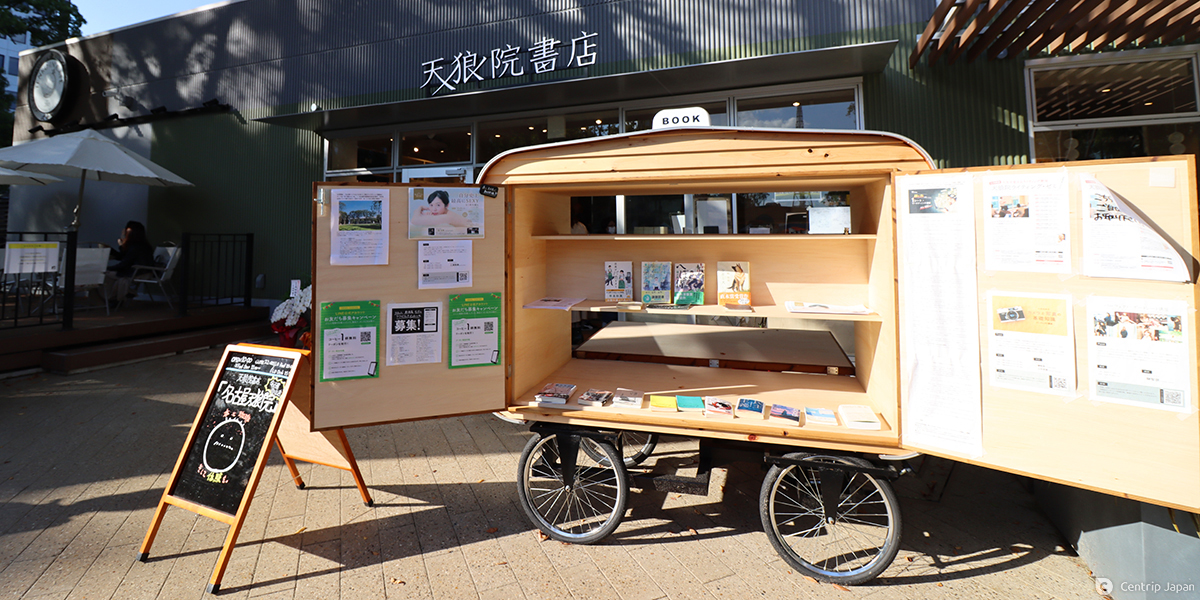 The mobile bookcase outside the store is cute and eye-catching. Why not pick your favorite book and enjoy your time reading on the grass?
ESPRESSO D WORKS
ESPRESSO D WORKS is a trendy coffee shop that originated in Tokyo, and now their first store in Nagoya is open at Hisaya Odori. Their signature pancakes are so fluffy and delicious! I ordered the Berry Berry Pancake (¥1,380). These pancakes are so soft they are almost cloud-like and come covered in creamy whip cream, with a melt-in-your-mouth texture that is to die for.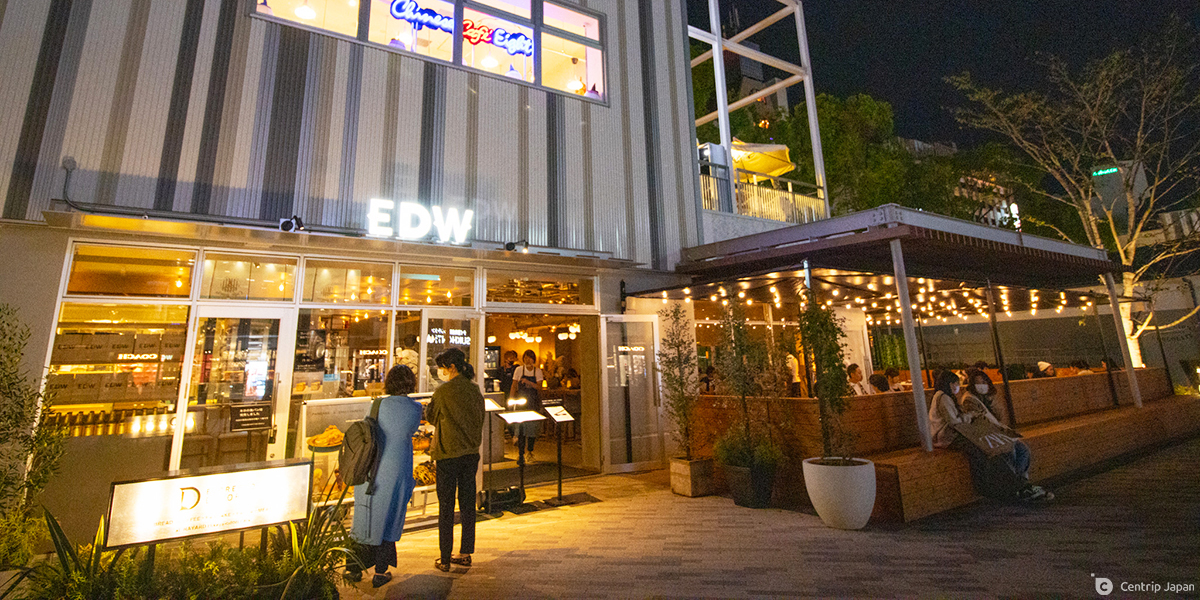 The shop follows the typical bar-style motif with warm open-air seating. From the outdoor seats, you can see the mist fountain in its entirety. Great seats with a great view, what more could you want?
Wrap-up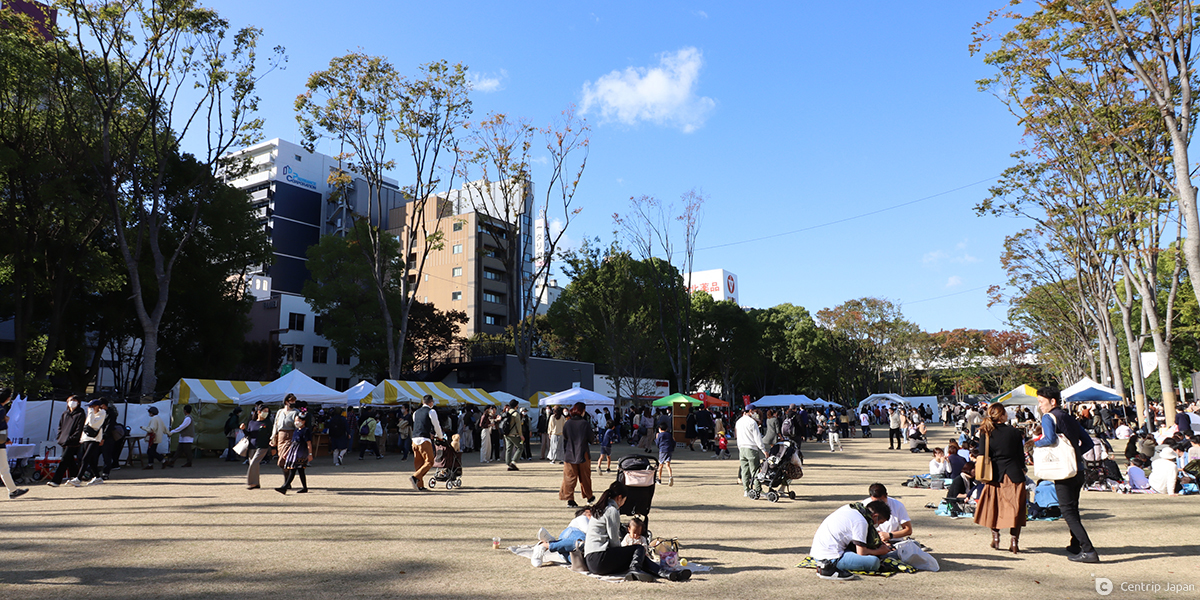 Does Hisaya Odori Park, a combination of fashion and nature, intrigue you? Next time you go to Nagoya, we highly recommend that you include Hisaya Odori Park in your itinerary and feel the charm of the latest attractions on offer.
Shop list
Shopping
Store Name
Category
Range
EYESTYLE
Optician
ZONE4
Orobianco
Bags
COACH
Boutique
COLE HAAN GRANDSHØP
Bags, shoes, etc.
TATRAS
Apparel
TOMMY HILFIGER
Men's and women's clothing
FURLA
Bags, clothing
Polo Ralph Laulen / Ralph's Coffee
Men's and women's clothing, coffee
MICHAEL KORS
Bags, shoes
OWNDAYS
glasses
ZONE3
karrimor store
Men's and women's clothing, miscellaneous goods
Snow Peak
Outdoor supplies, restaurants
T4 NAGOYA
Snooker, sports goods, bar
narifuri nagoya
Clothing, bicycles
Tenro-in Bookstore
Bookstore, coffee
ZONE1
FabCafe Nagoya
Coffee, workshop
Dining
Store Name
Category
Range
ESPRESSO D WORKS
Bakery, restaurant
ZONE4
Cafe de Paris
Dessert, coffee
SUKHONTHA
Thai cuisine
dandelion chocolate
chocolate
Tea artisan Shimizu Ippoen
Japanese coffee
Chinese Cafe Eight
Chinese cuisine
real
Yakitori, fried chicken
ROCCA&FRIENDS CREPERIE to TEA
Crepes, coffee
THE ALLEY
Bubble tea shop
ZONE3
HARIO CAFE & Lampwork Factory
Coffee, glass jewelry, coffee equipment
Arcoba
Italian restaurant
ZONE2
ELOISE's Café
Coffee, pasta, meat
Koji Marutani
Japanese sake, Japanese cuisine
Tully's Coffee
coffee
PEANUTS Cafe
Coffee, restaurant
Click here to get the latest information on Central Japan.Centrip Japan - Nagoya and Chubu Information