| Pete Leong
Yokkaichi, Mie: Great night views, and daytime activities
Yokkaichi city located in north-central, Mie Prefecture is a city port city known for its large industrial and chemical industry. It`s also the gateway to the beautiful Suzuka mountain range, which abounds in pristine nature with majestic waterfalls, fantastic mountain hiking, and plenty of hot springs for relaxing in. For those in or visiting Yokkaichi city, there are plenty of fun things to see and do, not to mention loads of amazing Japanese and multi-cultural restaurants.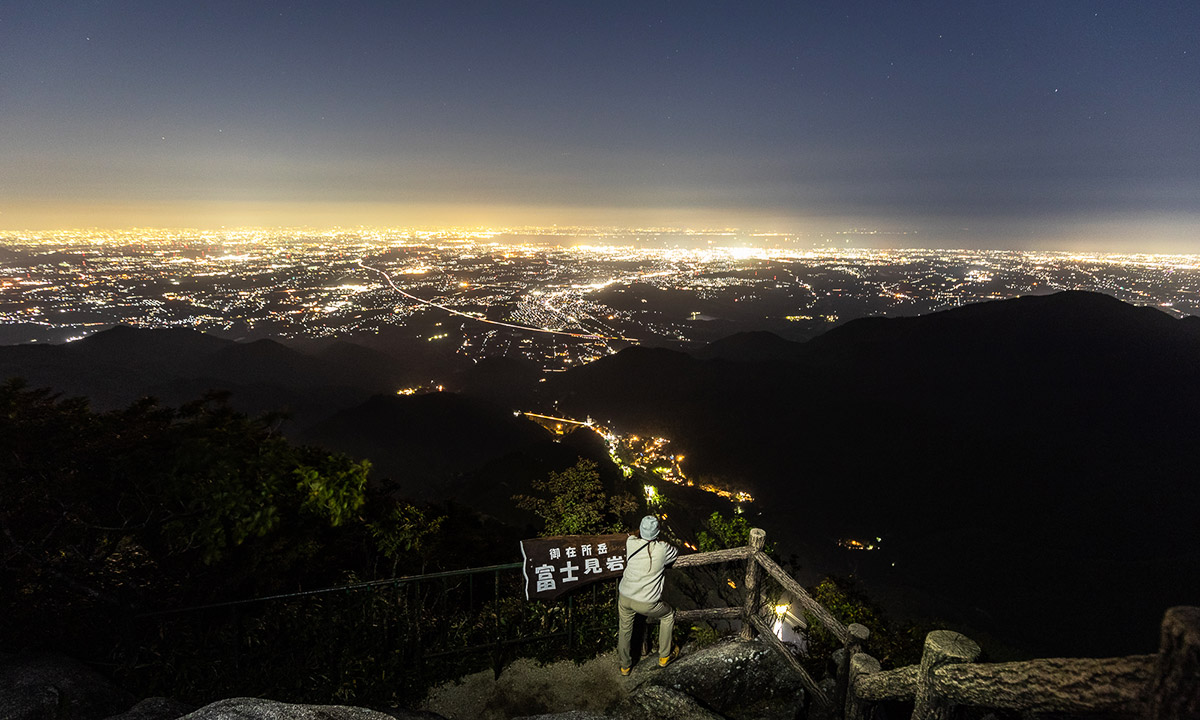 I recently visited a few places around the city that I had not visited before. In particular, I had always been keen to check out the night views of the Yokkaichi factory night views, AKA kombinat kojo yakei (四日市コンビナート). Yokkaichi is one of Japan`s leading industrial areas. These factories that run all night along are full of interesting-looking metal towers and tanks all lit up with thousands of lights which make for some fantastic scenery at night time.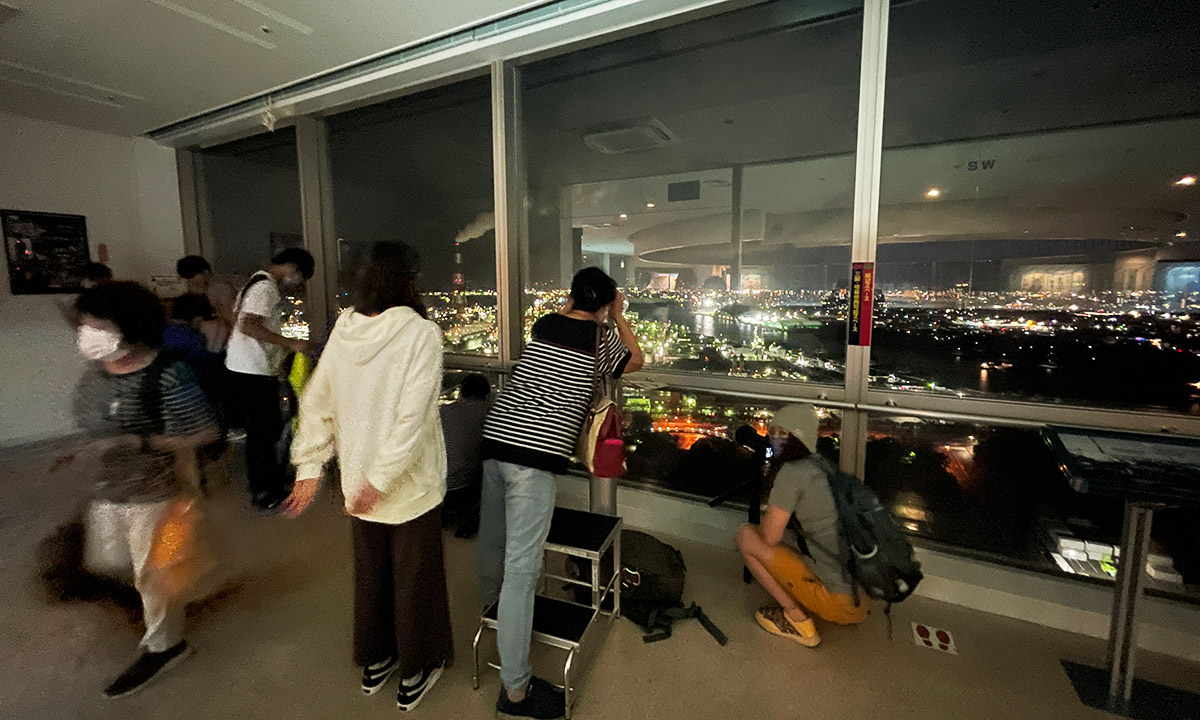 We first visited the Yokkaichi port building (四日市港ポートビル), where you can get an elevator up to an observation deck for looking out over the shipping dockyard and factories for an awe-inspiring view. The building also acts as a museum dedicated to the shipping industry and particularly the import/export relationship between Japan and Australia. Up on the observation deck, there is a huge circular 3D map of Yokkaichi along with various models of the various ships that frequent the docks. 360-degree views over the bay and Yokkaichi city can be enjoyed from up here and of course fantastic photo opportunities for photographers. Entry to the observation deck is ¥300 (at time of writing). Open until 9 pm on Saturday and Sunday`s. Located at:〒510-0011 三重県四日市市霞2丁目1-1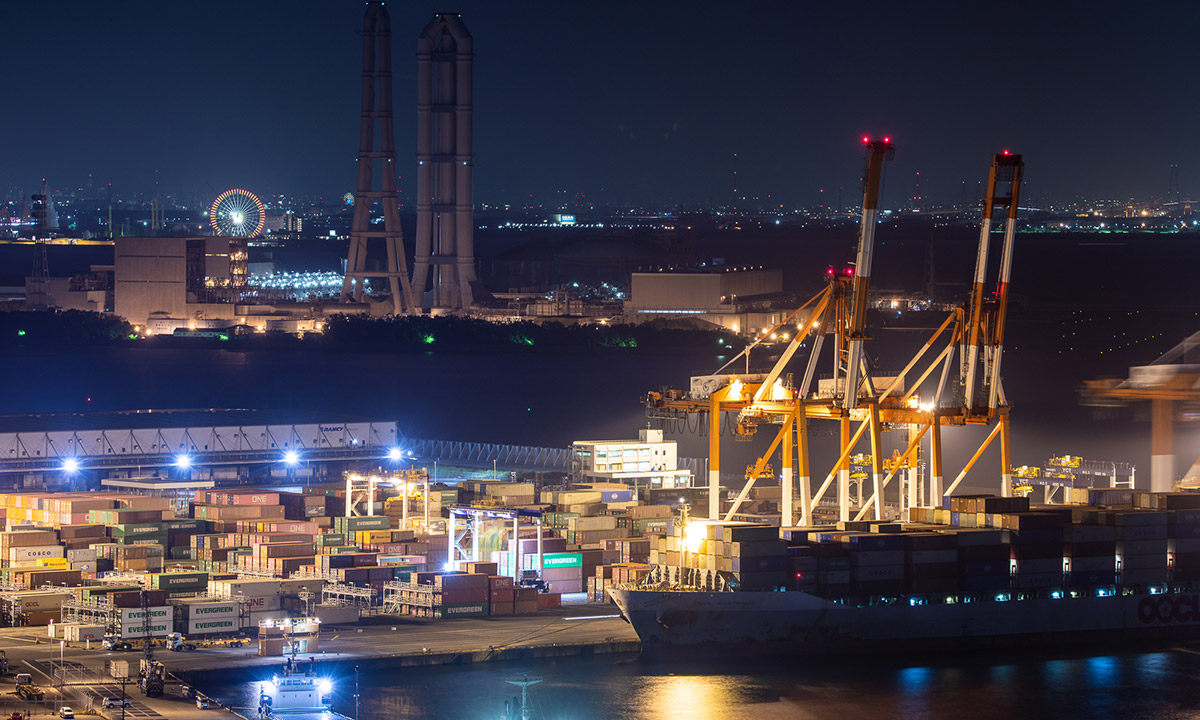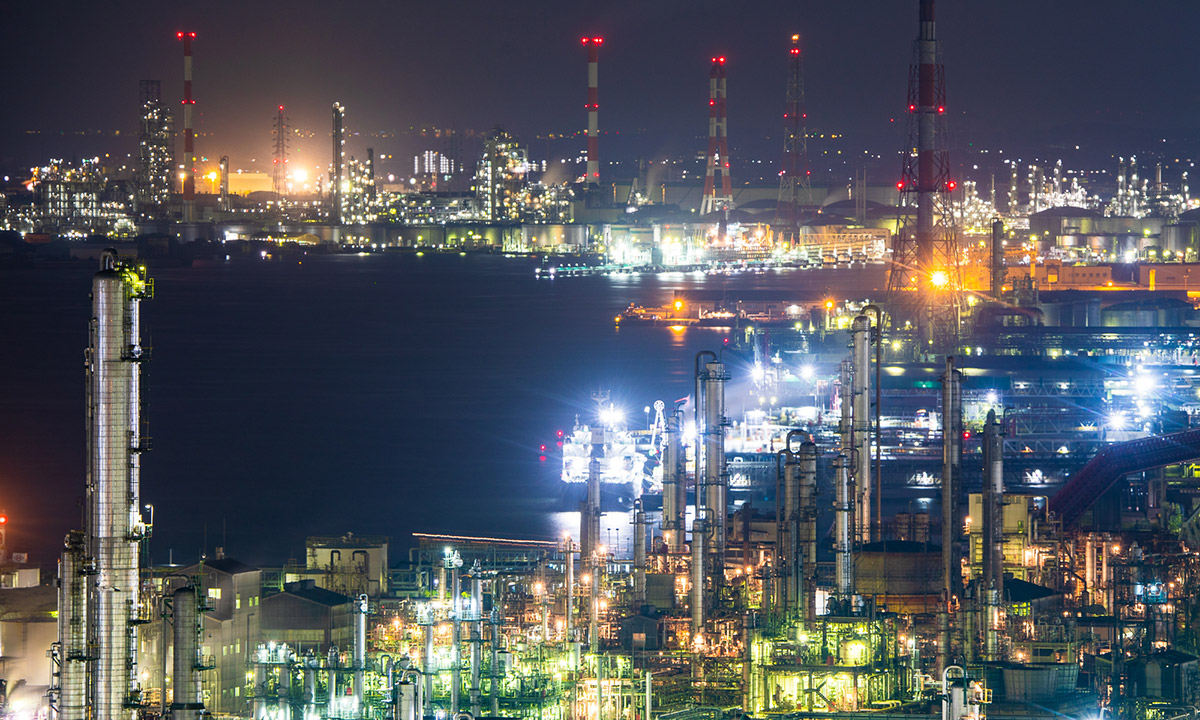 From here we headed off to visit a nearby newly-built bridge that I had seen on Instagram posts before. A large curvy bridge that leads from one side of the industrial area across a river to the port area. After checking on Google maps we were able to locate the Inaba port bridge (いなばポートライン) in Amagasukashin machi (天カ須賀新町). Another great spot for photographers with the bridge's long curvy lines leading to the huge cranes used to load shipping containers onto cargo ships on the other side.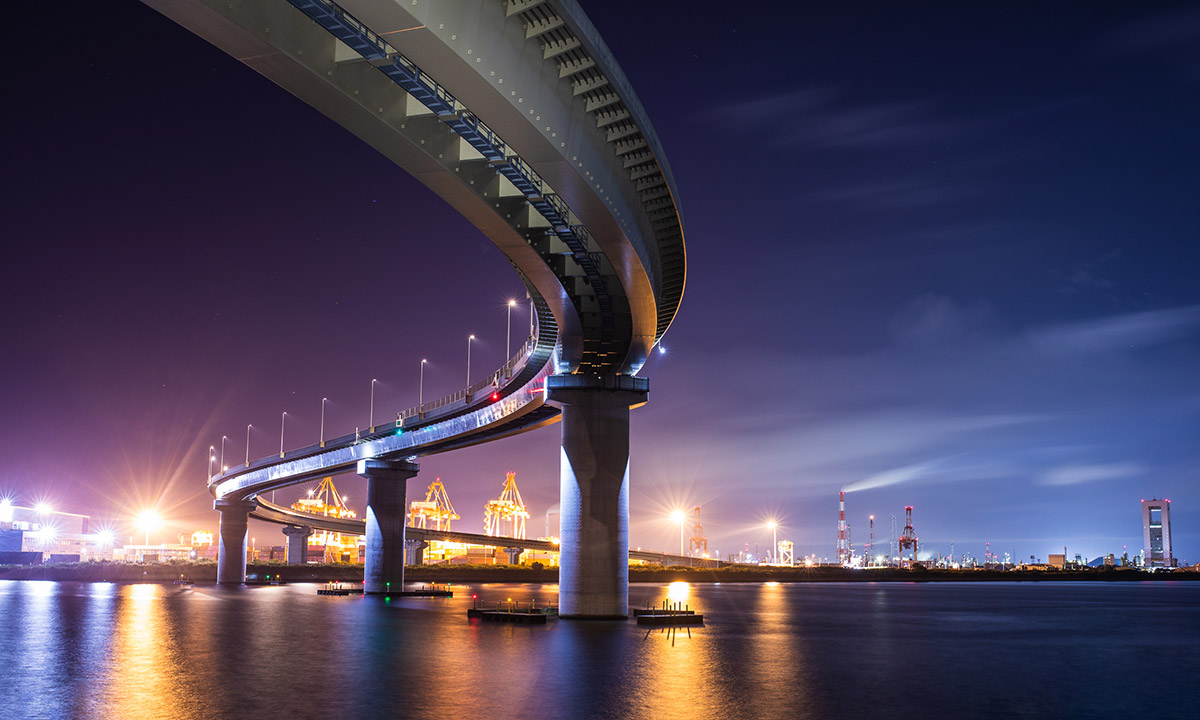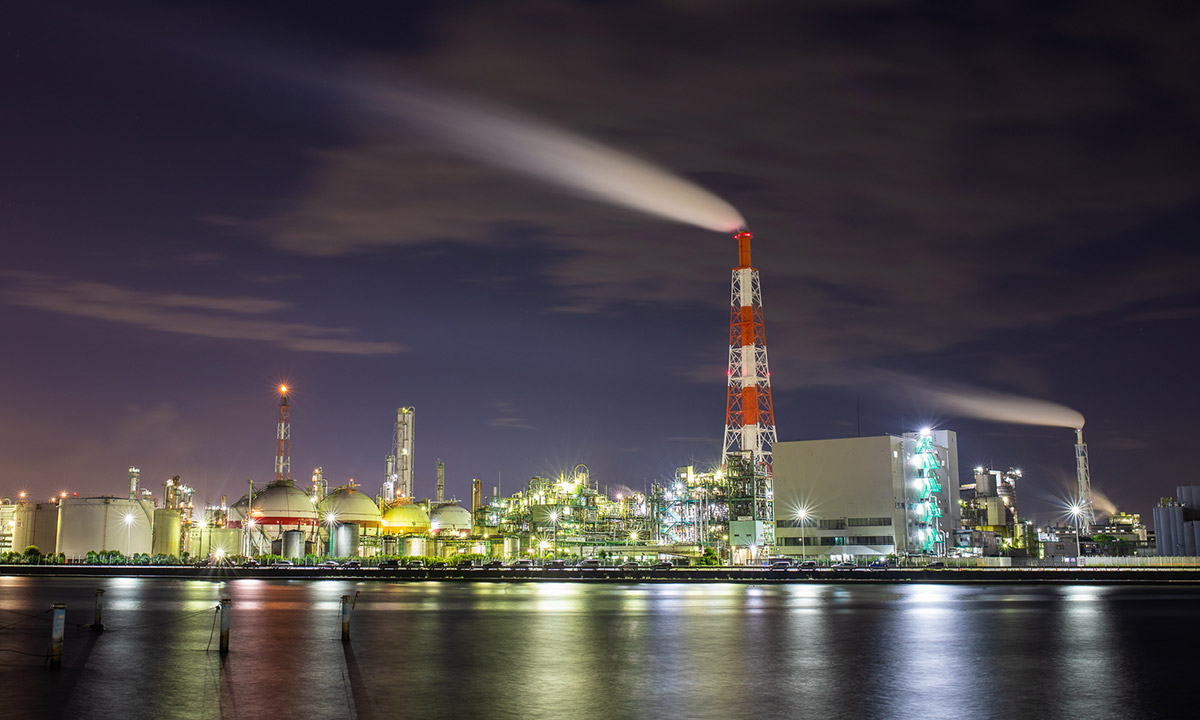 We decided to check out one more area to take photos from, a friend had told us about the Yokkaichi dome (四日市ドーム), and what a fantastic view it is! The dome is the main location in the city for sporting events and is located alongside one of the large rivers separating the factories from the main city area. Along the riverside is a promenade where people can enjoy walking and enjoying views out over the river. There are also river cruises where you can have a guided tour of the factories and enjoy the illuminations from a boat.
But we opted to stay on land and set up our tripods for some interesting compositions of the metal structures from across the river.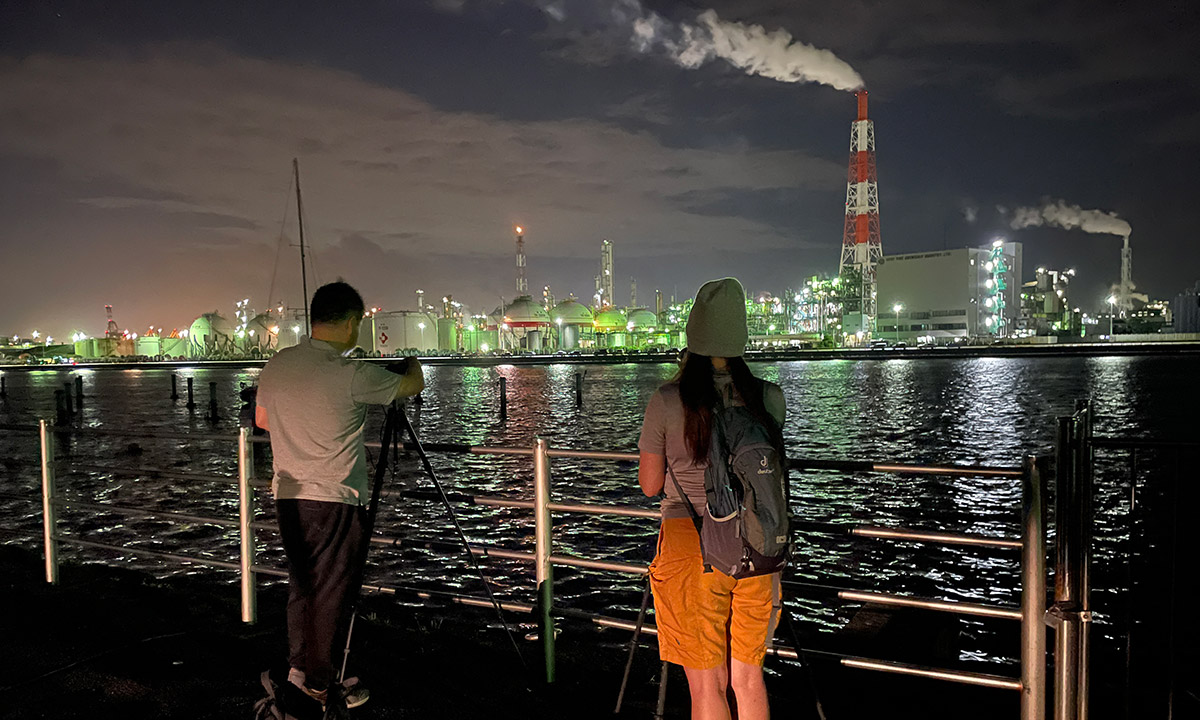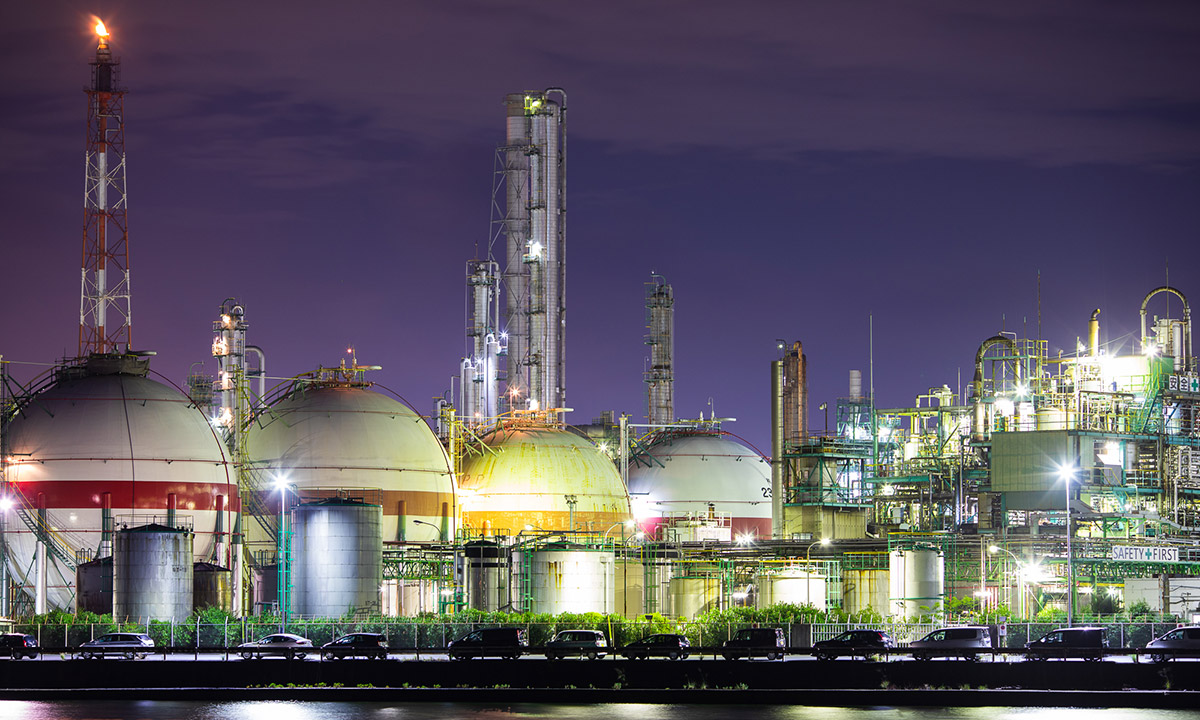 I look forward to going back again soon to explore some more viewpoints and make some time-lapse videos of the area.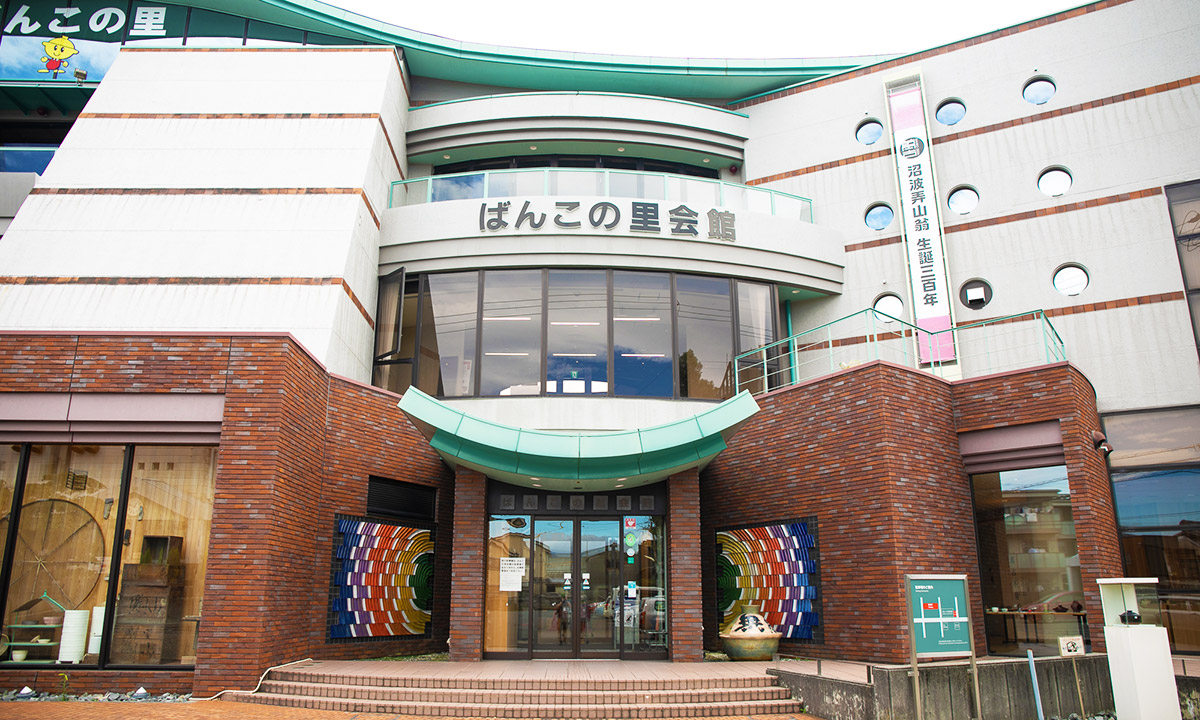 The following day we visited the Banko no Sato Hall (ばんこの里会館) "Yokkaichi Banko Yaki" or fired clay pottery, is famed throughout Japan and around the world for being the highest quality as well as some of the most beautiful works of art.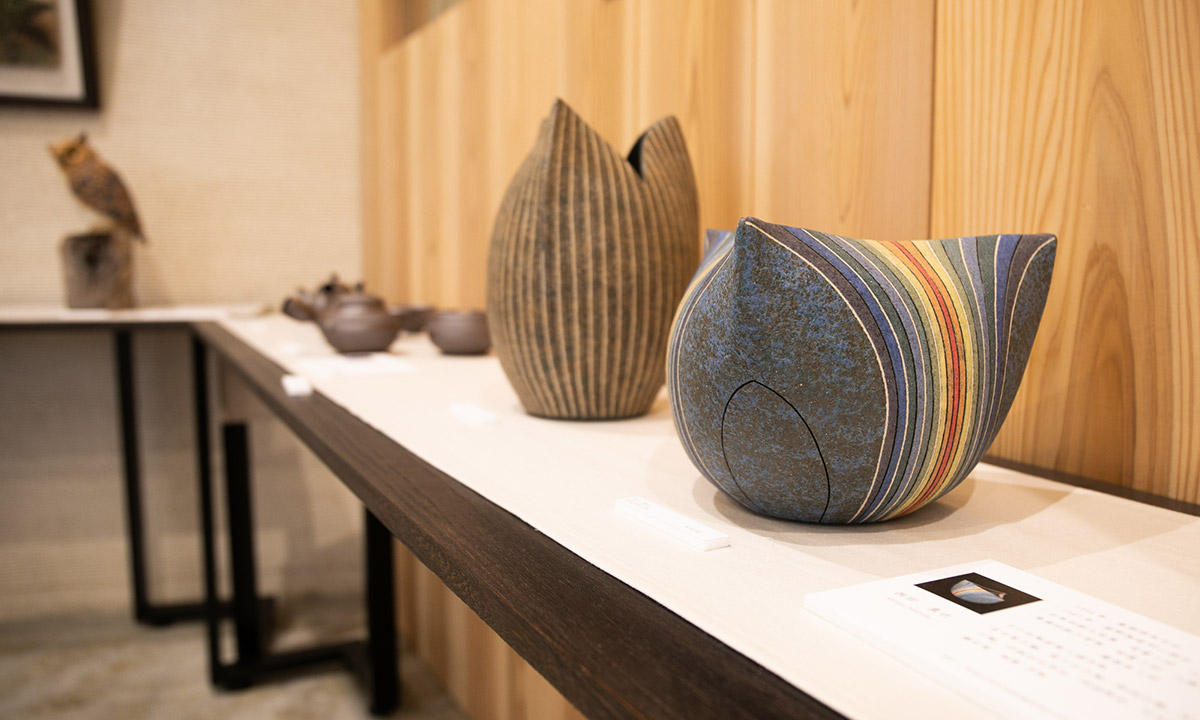 Banko Yaki originated during the Edo period and was founded by Nunami Rozan. The name Banko Yaki originates from the words "banko fueki" which translates literally to eternally unchanging. Rozan used these words as his stamp on the works he produced in hopes that they would last forever. During the final years of the Edo period, Yokkaichi suffered floods, and poverty was rife. The Banko-yaki industry developed as a way of providing relief to those in need.
There are currently over 100 companies around Yokkaichi and Komono town that have kilns and make Banko-yaki.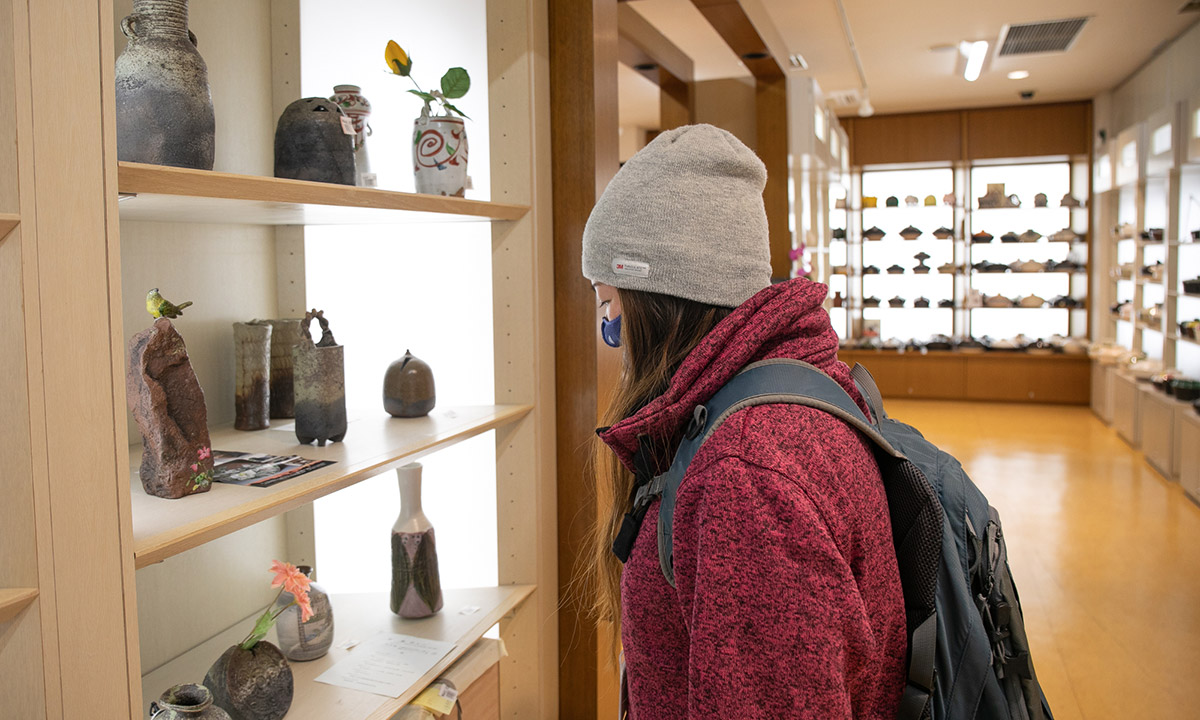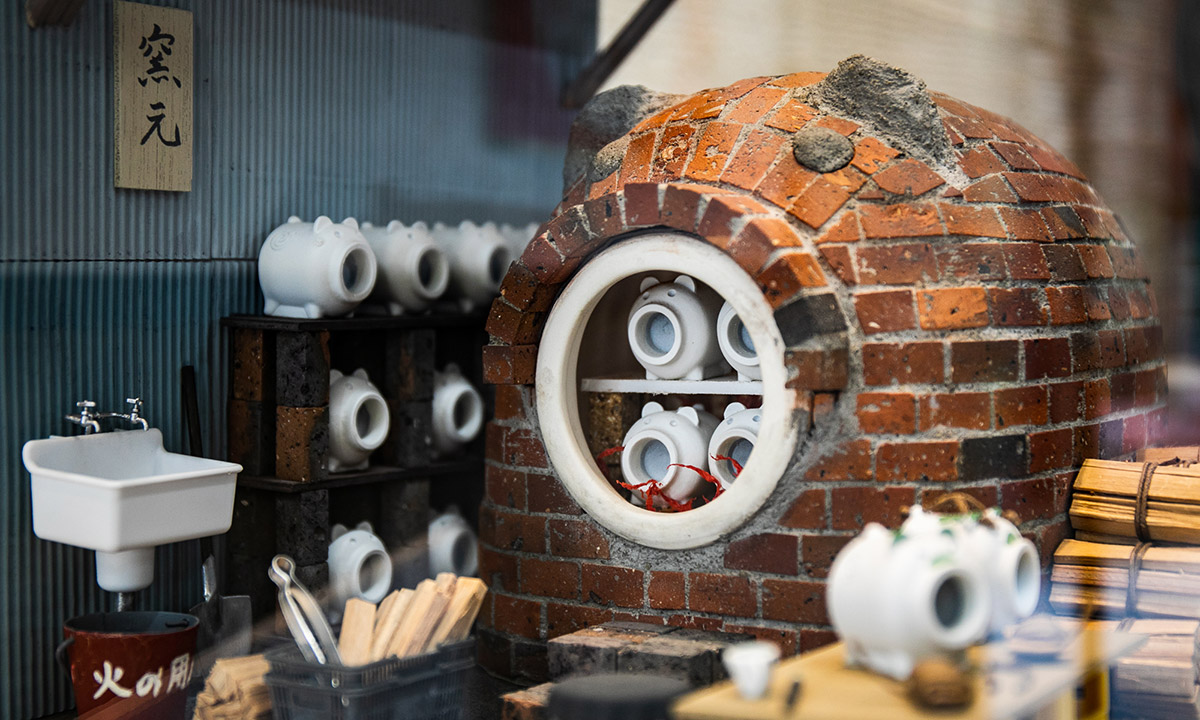 Banko no Sato Hall has many pieces on display by local artists and sell an extensive range of traditional teapots, kettles, tableware, and other items.
There is also a Pottery Making Workshop on offer where anyone can try their hand at producing their own work of art to take home as a reminder of Yokkaichi and its traditions.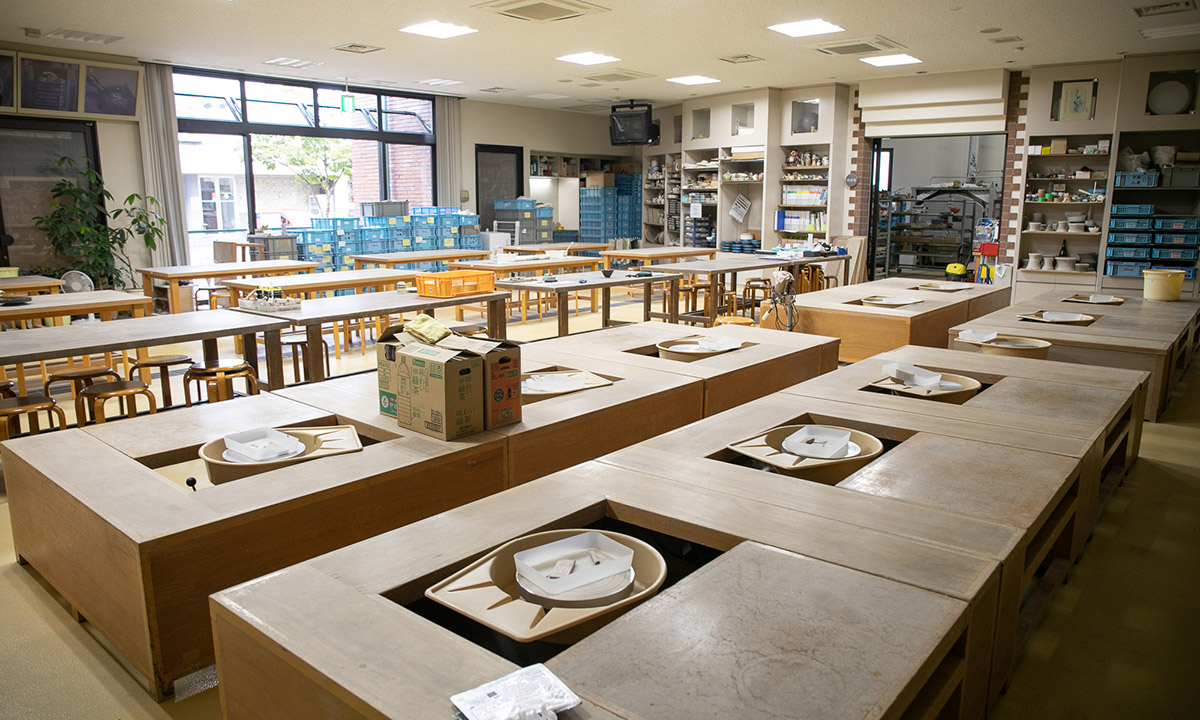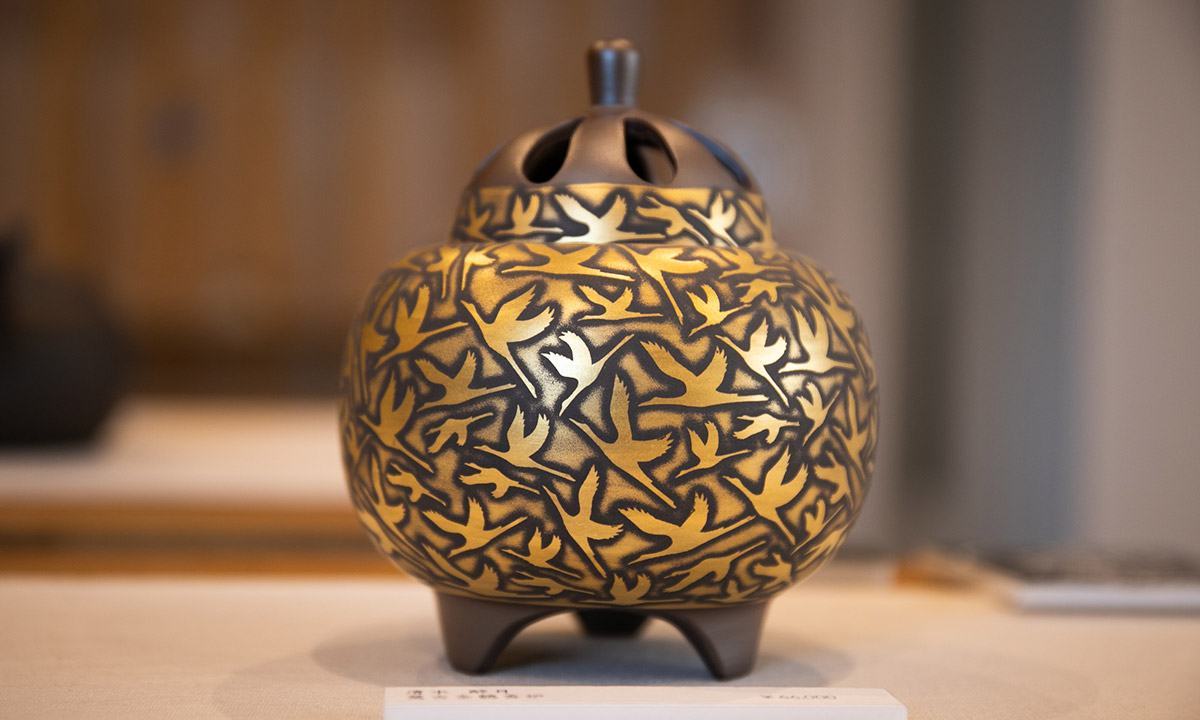 Workshops require a reservation and take approximately 2 hours to create the pieces. ¥3,000 per person.
Access: 〒5100035 四日市市陶栄町4-8
About 5 minutes on foot from Kawaramachi Station (Kintetsu Railway).
〈Access to "Kawaramachi" Station〉
[From Osaka] About 2 hours by Kintetsu Railway.
[From Nagoya] About 40 minutes by Kintetsu Railway.
Business hours: 9:00 - 17:00 *Shop opens at 10:00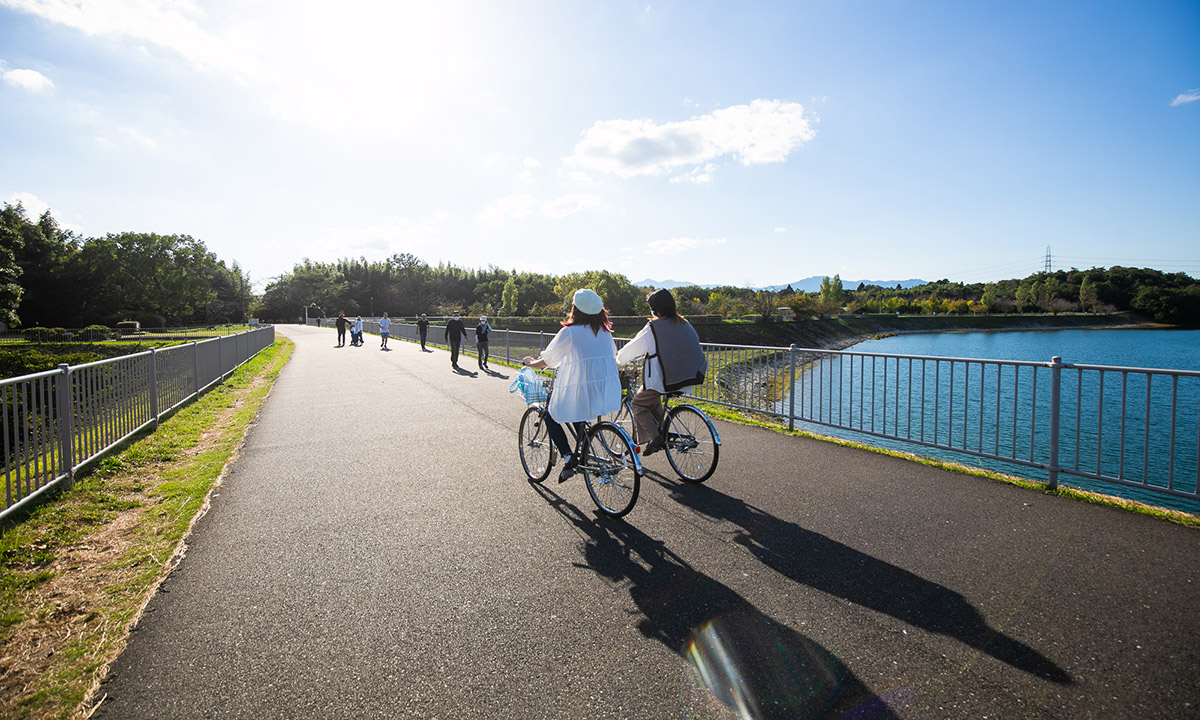 Following our cultural experiences at Banko no Sato we headed off just out of the city for some outdoor fun at Isaka Dam Cycle Park (伊坂ダムサイクルパーク). Situated around a large dam lake is a long trail built for walkers and bicycle riders. We decided to walk the trail but you can rent all kinds of bicycles for a small fee to enjoy riding around the lake. They even have bikes with baby carriers, tandem bikes, and little ones for toddlers as well. Along the way, we saw people of all ages enjoying the trail. The area is free to enter and there is a large free car park for visitors to use as well.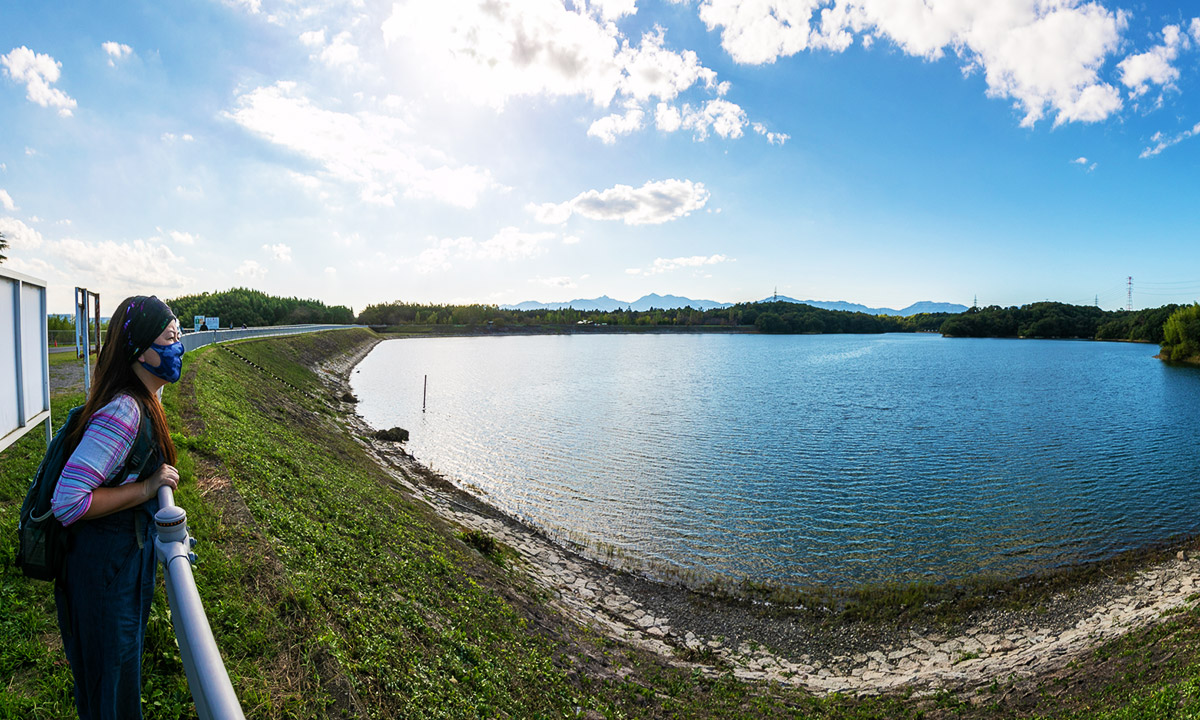 At the far side of the lake, there are some other fun courses especially for younger children where kids can pick out some wacky and interesting peddle-powered vehicles to race around the track or just cruise and take in the scenery while Mum and or Dad do all the work. One thing that stood out for us was the friendly older gentlemen working at all the bike rental locations along the path. They were all very talkative, friendly, and enthusiastic to help with any questions about the park and bike rentals.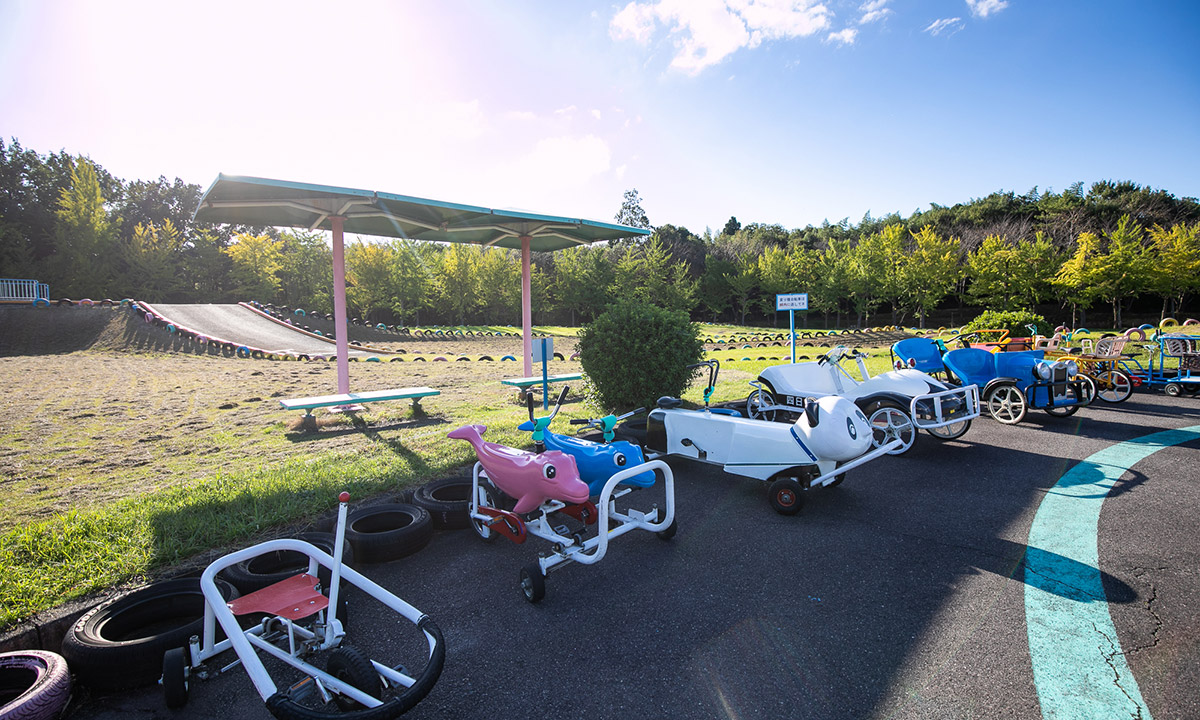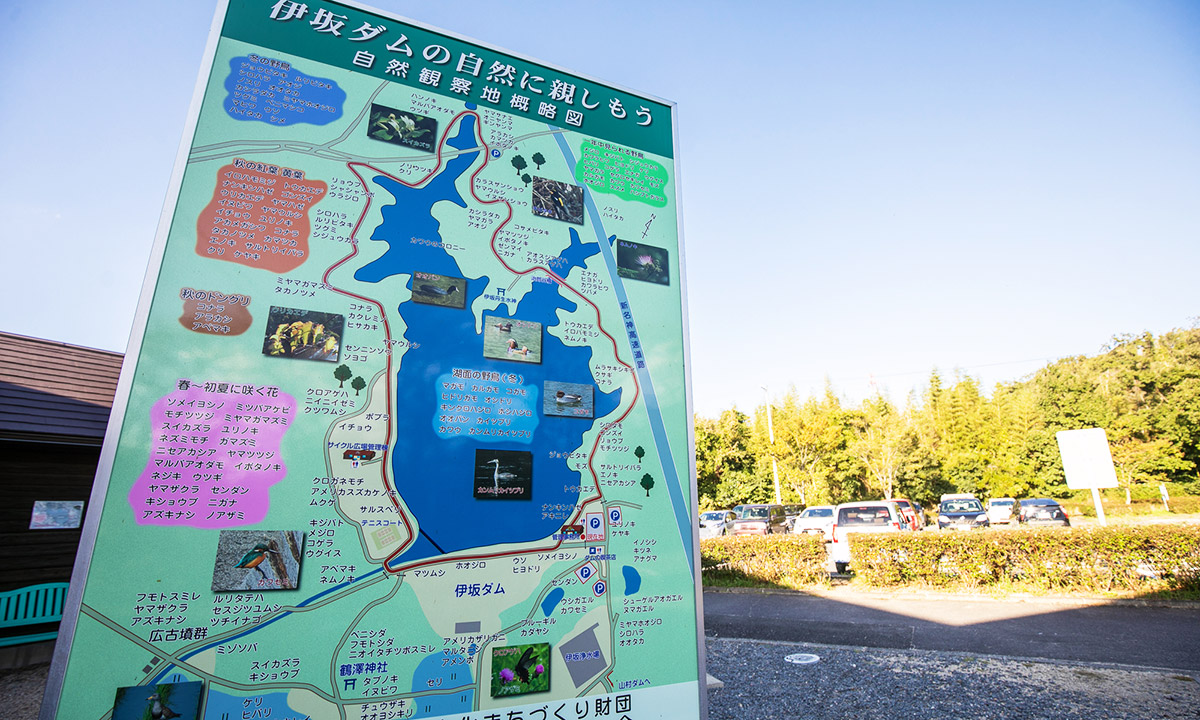 After a couple of hours of hiking or riding, you can stop by the quaint cafe back by the car park for a rest, drinks, and BBQ. Best times to visit Isaka Dam Park are in the springtime with all the Sakura trees lining the path but also stunning in Autumn with the various colors of the maple trees.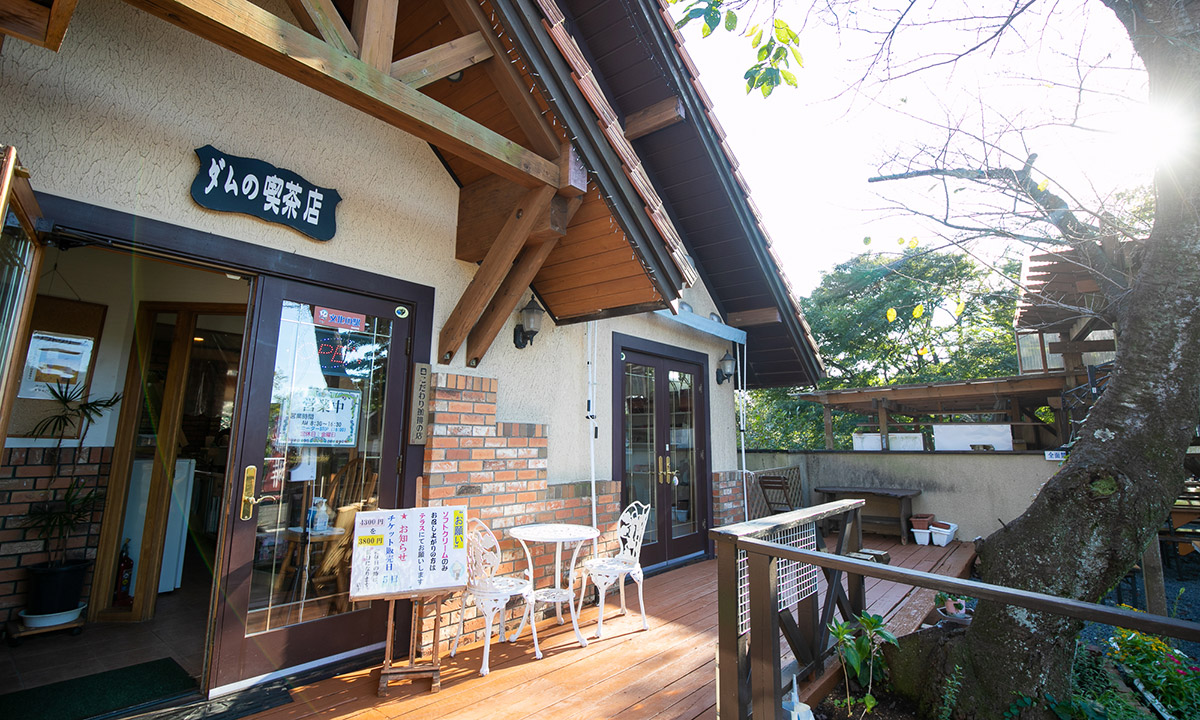 Cafe and outdoor BBQ by the dam lake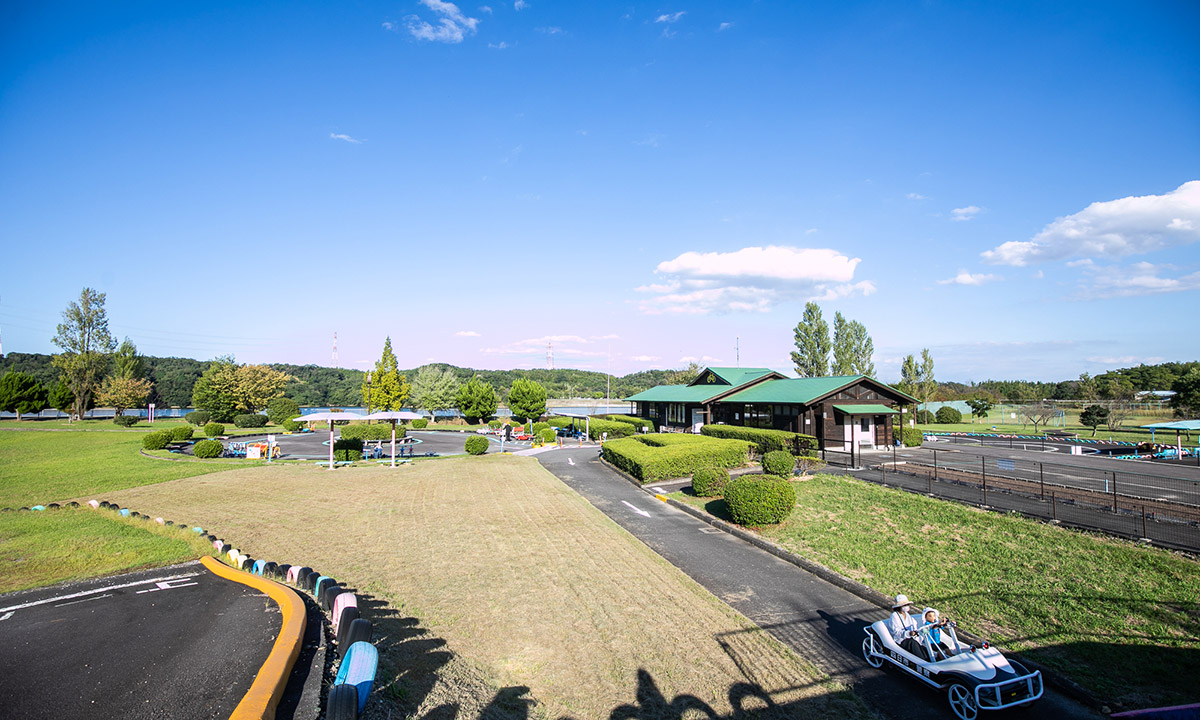 The park is open daily until 5pm. Copy address into your favorite maps app for directions.
〒512-8064 三重県四日市市伊坂町157-2
These are just a few of the fun spots to visit around Yokkaichi. With a day of exploration, there is no end to the interesting spots you are bound to encounter.
Click here to get the latest information on Central Japan.Centrip Japan - Nagoya and Chubu Information