| Pete Leong
Aquaignis, Where Water Meets Fire: Hot Springs and Fine Dining
Aquaignis Yunoyama Onsen with its fine dining, weekend markets, guest house villas, and farms is a pleasant hot spring resort situated in Komono with the impressive Suzuka Seven mountains as a backdrop.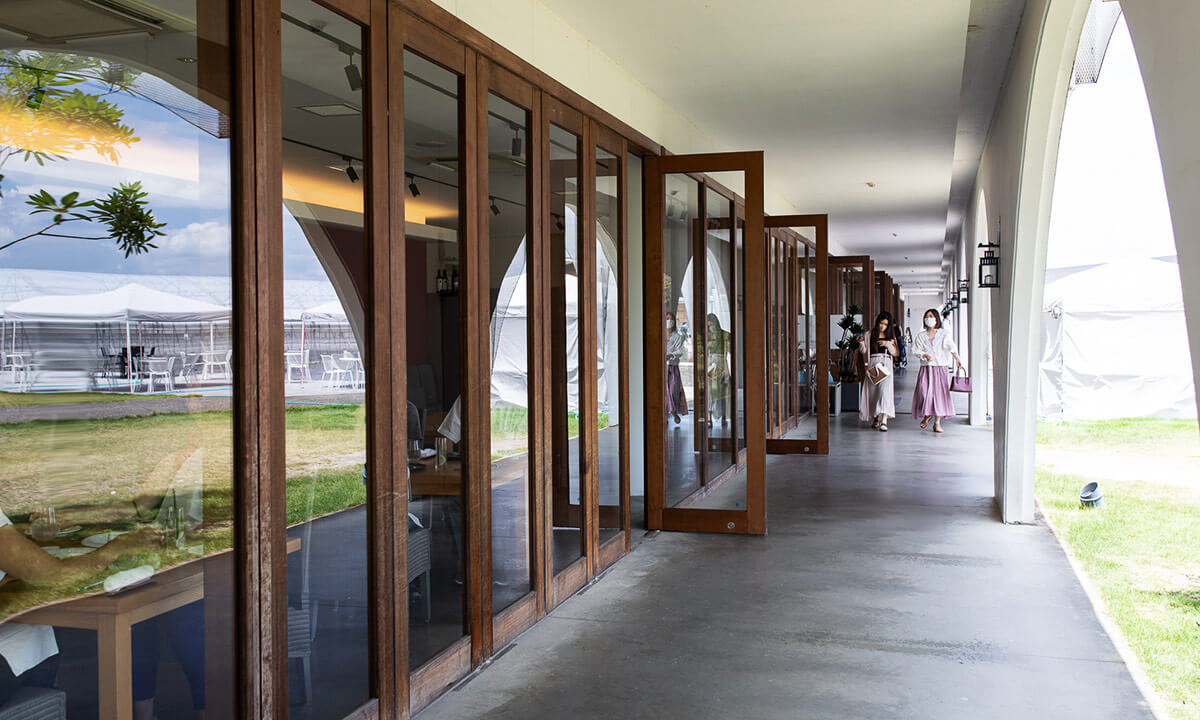 Located in the countryside of Komono town, Aquaignis,hich means water and fire, is a free-to-visit popular destination for visitors from nearby Yokkaichi and Nagoya cities. On weekends, however, you will see number plates from all over Japan lining the parking lots. Aquaignis famed for its high-class cuisine, bakery, and sweets, all made from locally sourced ingredients.
The resort has been in operation since October of 2012 and attracts around 1,100,000 visitors annually. Many come specifically for the strawberry picking which runs from around mid-December through to May. The strawberry farm can`t be missed with its 100m long greenhouse and rows and rows of usually ten or so different kinds of strawberry varieties. Visitors can enjoy 40 minutes of all you can pick and eat strawberries for 2,100yen for adults in the high season from December 1st~May 9th or 1,800yen in the low season May 10th~May31st.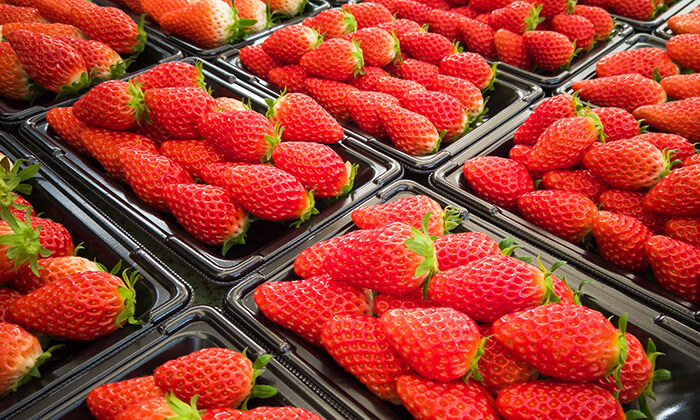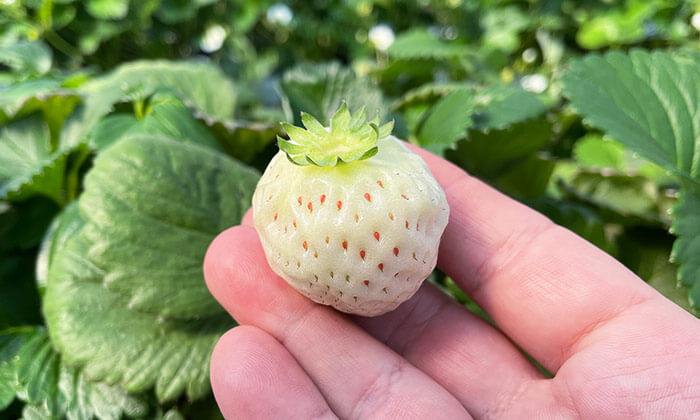 The strawberries from this farm are also made into drinks and sweets in other shops and restaurants around the resort. Visitors not wanting to pick strawberries themselves can also purchase containers of them to take away.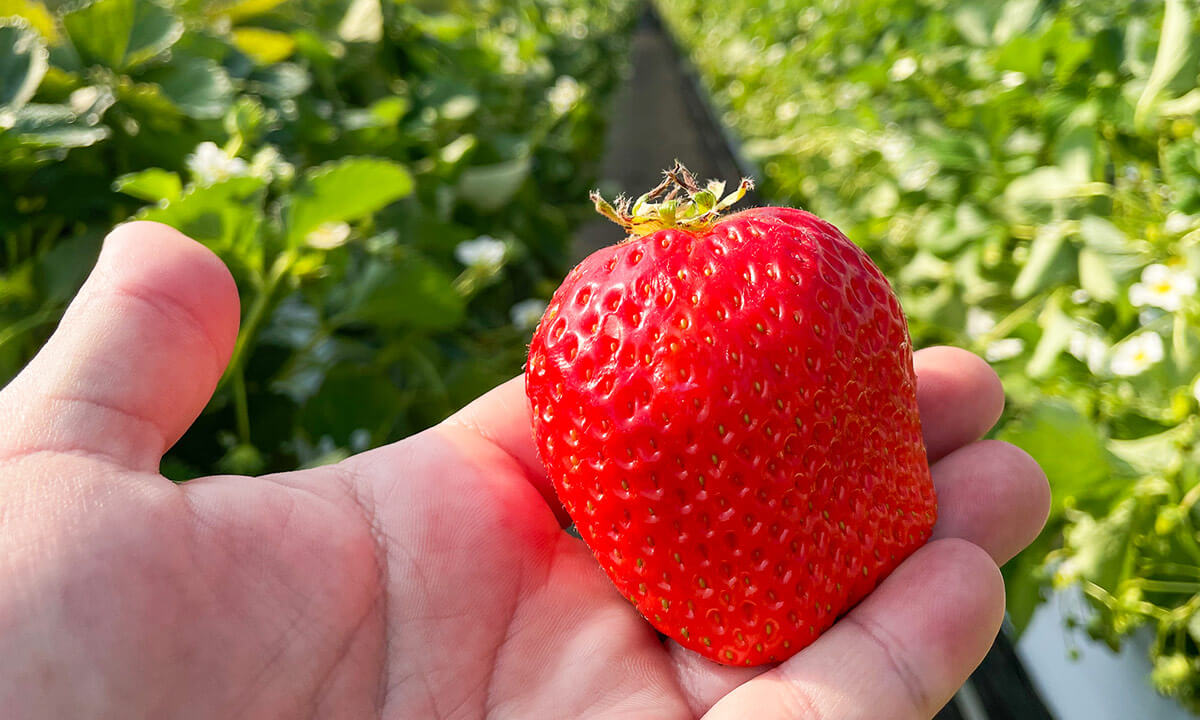 Just next to the strawberry farm is an outdoor organic vegetable farm where on weekends visitors can pay for a basket to pick fill with any of the various vegetables they like. Mr. Hirano who runs the farm is very knowledgeable and always happy to answer questions and help you pick out the best vegetables for you to take home.
The chefs from the various restaurants at Aquaignis so come here to choose fresh vegetables for their daily dishes. As a hobbyist vegetable gardener myself, I enjoyed having a chat with Mr. Hirano as enthusiastically gave me lots of great tips for growing at home.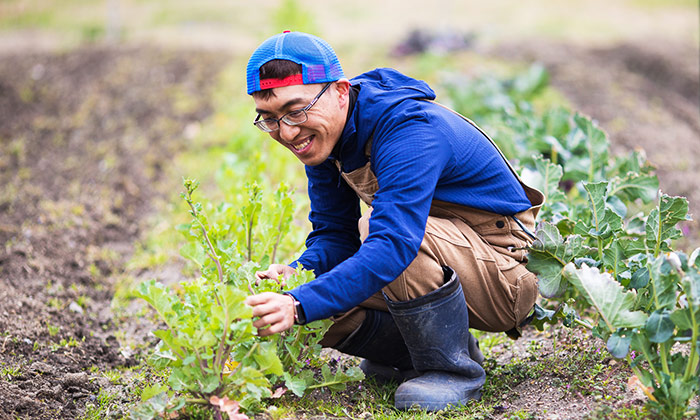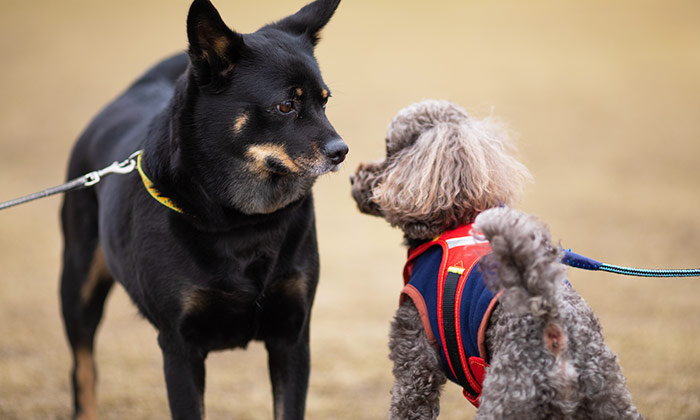 On Saturdays and Sundays, there are outdoor markets for visitors to roam around and enjoy. Stalls selling everything from handmade crafts and clothes to snacks and beverages. The markets are pet-friendly, so I brought my dogs with me for a walk around the large grassy field while I tried the various locally made snacks and drinks. One of my favorites was the organic Mandarin juice. The perfect cold refresher for a hot summer day of exploring.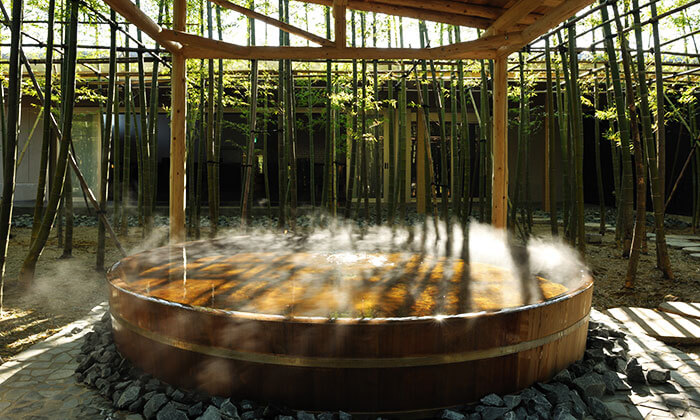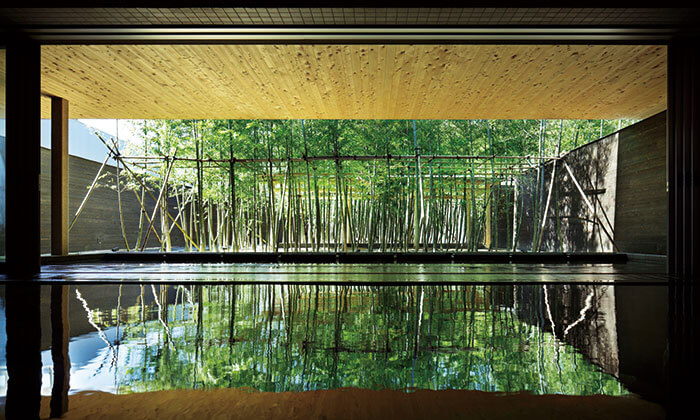 For those visiting in the cooler months, nothing beats relaxing in the warm hot spring baths. Katoka Onsen with its pure natural hot spring water sourced from 1200m underground is said to help heal and relax the body as well as smooth the skin. Freshwater is constantly pumped through the several baths at 780 liters per minute and kept at a toasty warm 42 degrees celsius year-round. There are also separate male and female outdoor bathes surrounded by bamboo for the perfect zen relaxation experience. For those with tattoos, entry to the hot springs is permitted as long as you are able to cover up your ink. In case you fancy treating your body even further then there is a beauty salon, massage area, and a mineral mist bath right next to the hot springs.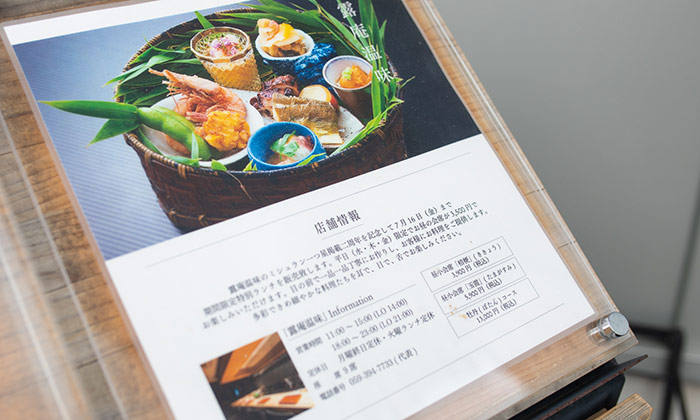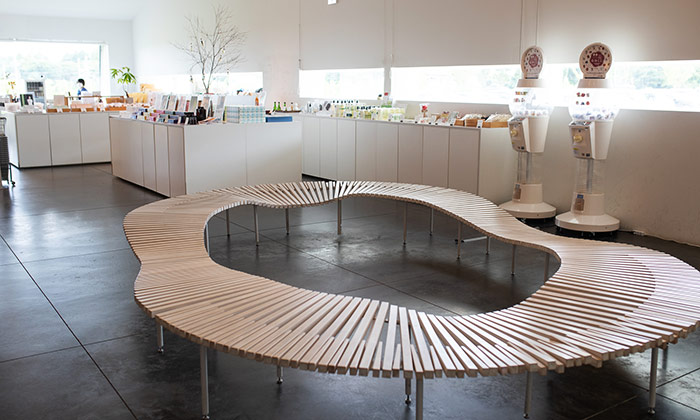 After all that relaxing it's time to wine and dine at one of Aquaignis`several restaurants, featuring three famed Japanese chefs. There are two Italian-style restaurants and two Japanese. Both featuring different menus catering to the more upmarket or casual dining experience. For those staying overnight at the villas, there are also breakfast options as well.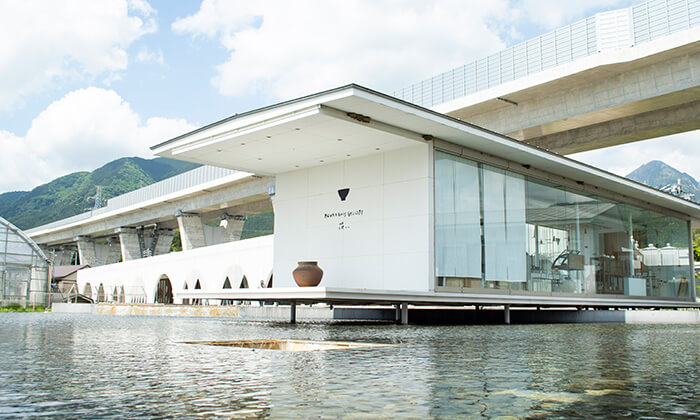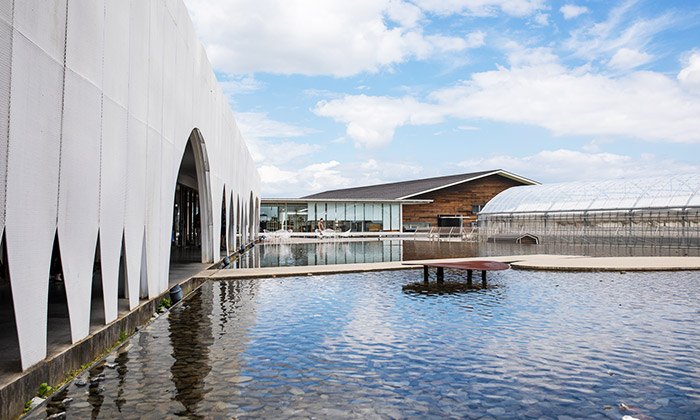 Accommodation options include four different style villas using Japanese natural wood; Suji(cedar), Matsu(pine), Kuri(chestnut), and Hinoki(cypress).
Each of the four main villas are named after the kind of wood used for that particular villa.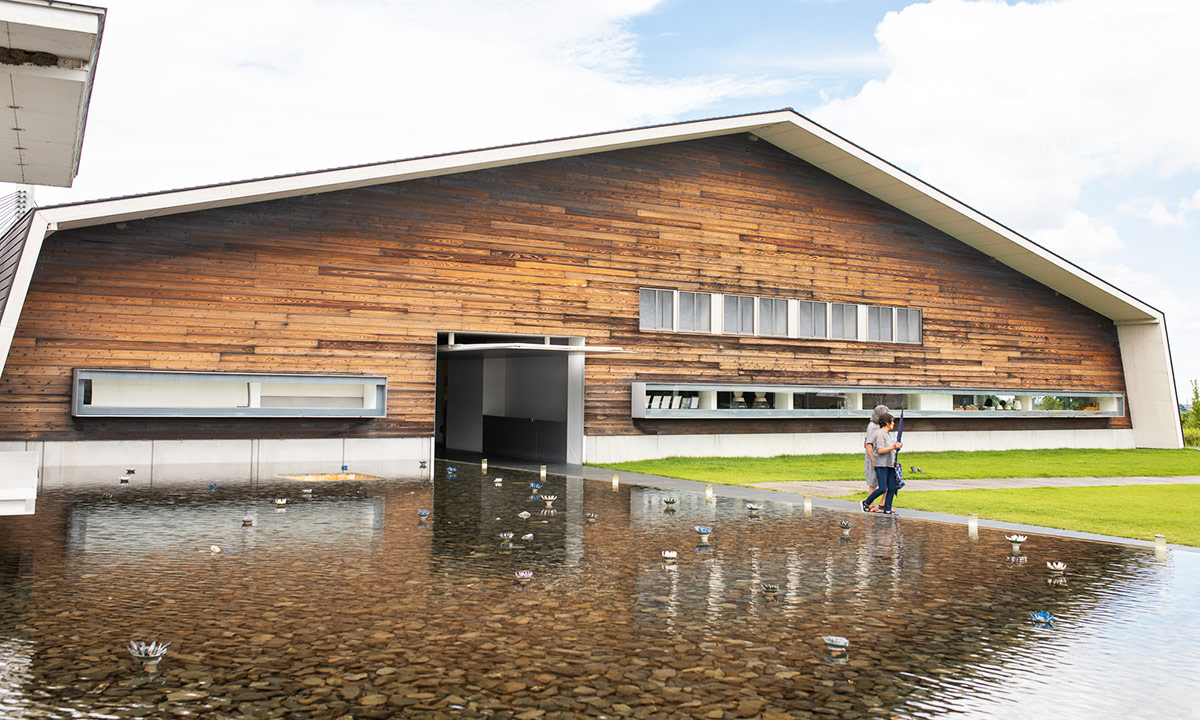 There are also other villa options at the newly opened section known as Sosuikyo which all feature private outdoor baths. This new area just a few hundred meters down the road features its own set of places to eat including soba, steak, and Unagi(eel) restaurants. Staff will shuttle guests between the main facilities with modified golf carts.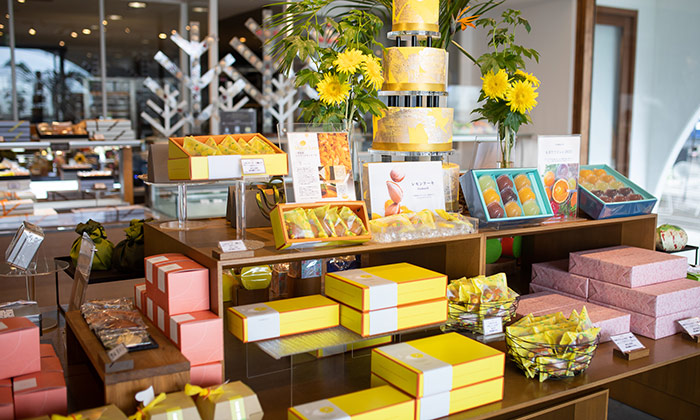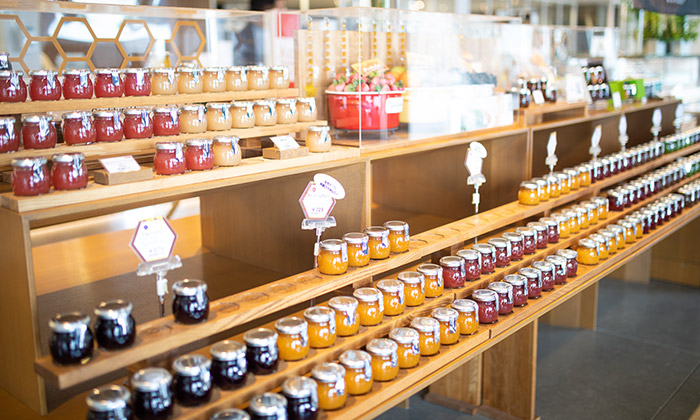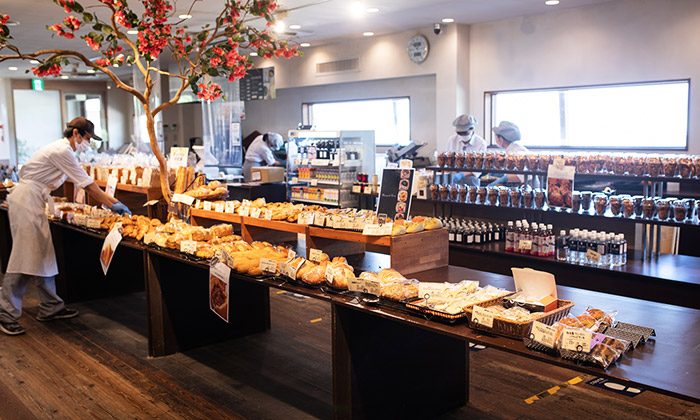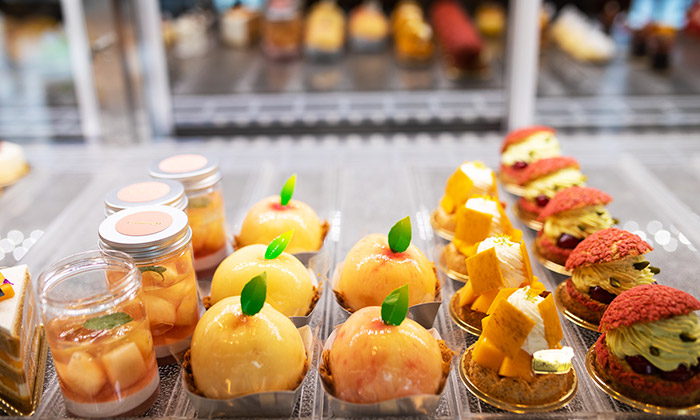 For those with a sweet tooth, there is the ever-popular Confiture H sweets shop with many kinds of cakes, desserts, and jams on sale. All made in-house with locally grown fruit and produce.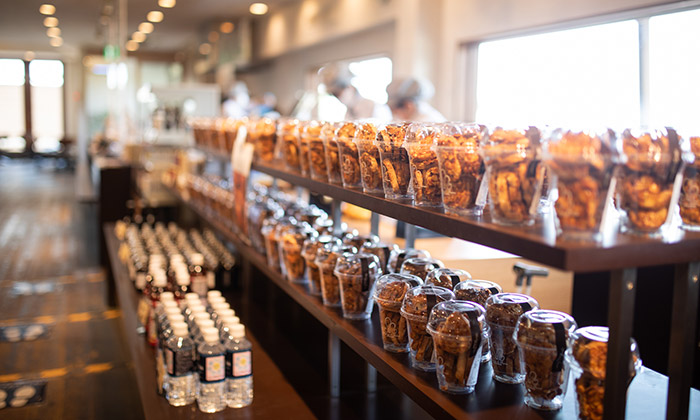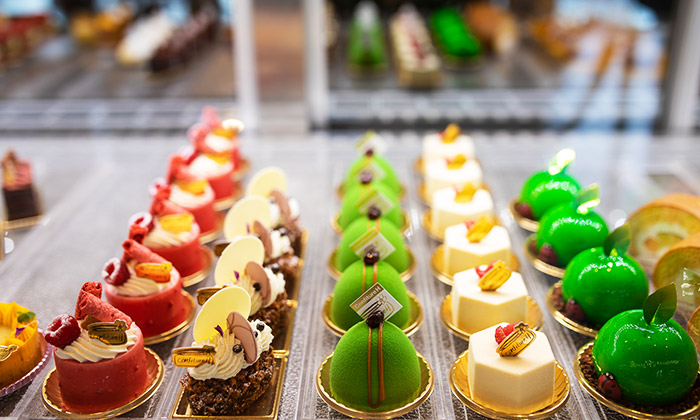 As for myself, I am more a fan of the multitude of fresh bread snacks on offer at the Mariage de Farine bakery. A popular bakery with locals by Chef Hironobu Tsujiguchi. The freshly baked bread fragrances wafting from the Spanish sone kiln are enough to get my mouth watering every time I walk past the store. The bakery can seat up to 74 guests both inside and outdoor seating on the terrace.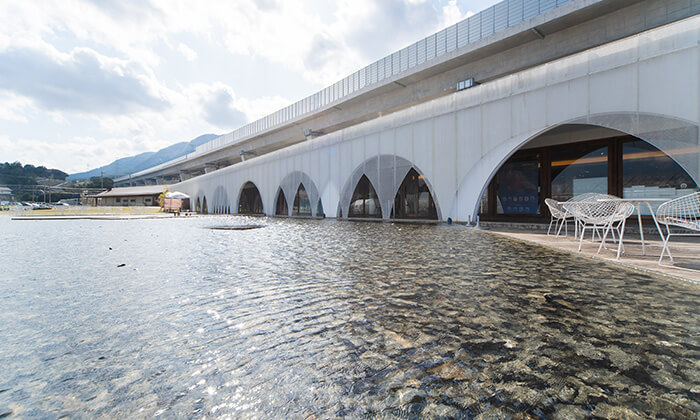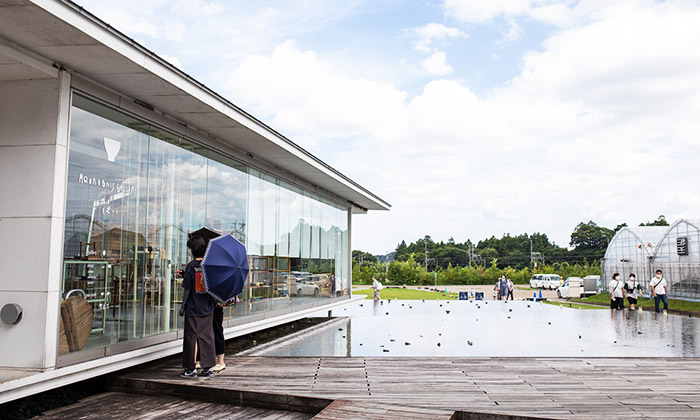 The owners of Aquaignis ve recently also opened a large hotel and all-natural themed village known as Vison, located a further hour and a half or so south in Taki town, Mie Prefecture. Both of these locations are worthy of a day trip each. With Aquaignis Yunoyama also having nearby places of interest such as Mount Gozaisho with its great hiking and ropeway leading up to its 1212m high peak, also there are several beautiful waterfalls in the area, great for sightseeing and summertime swims in the pristine freshwater streams. Regular shuttle busses run daily from Aquaignis to the base of the Mount Gozaisho ropeway.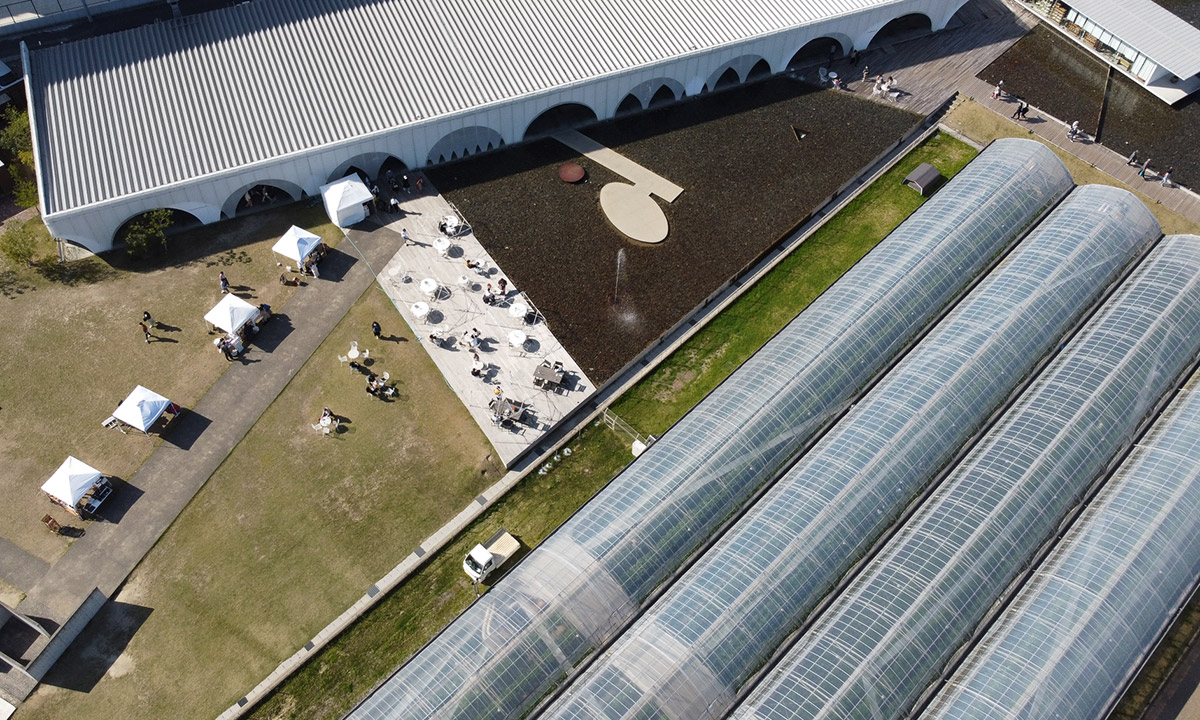 Access:
Train: Aquaignis 31n be accessed by train on the Yunoyama-Onsen line from Yokkaichi Station. It`s an eight-minute walk (approximately 600 meters) from Kintetsu Yunoyama Line Yunoyama-Onsen Station.
Or by bus from Yunoyama-Onsen Station, take the Yunoyama Line route bus bound for Aquaignis 32pproximately three minutes. One way: 180yen per adult, half price for small children).
Bus: Express bus from Nagoya Station: From the Meitetsu Bus Center to Aquaignis:33pproximately one hour nonstop. One way: 1,380 yen for an adult (half price for small children).
By car: From the Higashimeian Expressway "Yokkaichi IC" Route 477 (Yunoyama Highway) heading west approximately 15 minutes exiting at Komono IC.
It`s about a 5 minute drive to Aquaignis 34om Shinmeishin Expressway "Komono IC" exit.
Click here to get the latest information on Central Japan.Centrip Japan - Nagoya and Chubu Information