| Willow Lu
Shinojima Island: Let's Take a Ship to the Islands this Summer
There are two small islands in Minami-chita which are not far from Nagoya. If you want to take a break from the noisy city life, walk along an uneven road in the fresh sea breeze or try some really nice seafood, then these two islands will be a good choice.
One is called Shinojima Island and the other, Himakajima Island. Both of them are just one hour's trip from Nagoya. If you take an early trip in the morning it is possible to make a day trip out of it. But if you have plenty of time, we recommend booking a hotel, so you can see the sunrise and sunset over the sea.
ACCESS: There are two different trip routes offered. Drive your car to Morozaki Port (師崎港) and change to jetfoil. From there you will get to the islands in around 10 minutes. Alternatively, you can also take a train, get off at Meitestu Kowa Station (名鉄河和駅, 50 minutes trip from Nagoya Station), transfer to the free bus and from there it is 3 minutes to Kowa Port (河和港) and a further 30 minutes to the islands.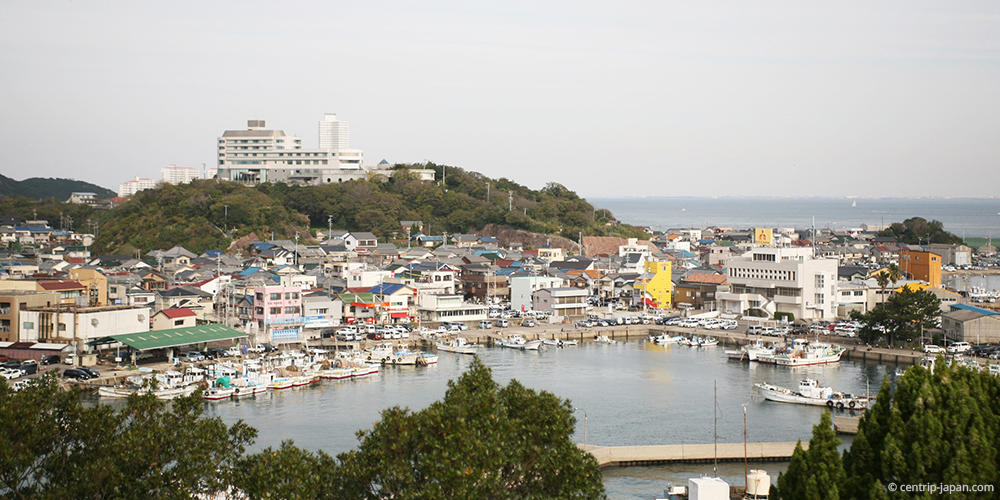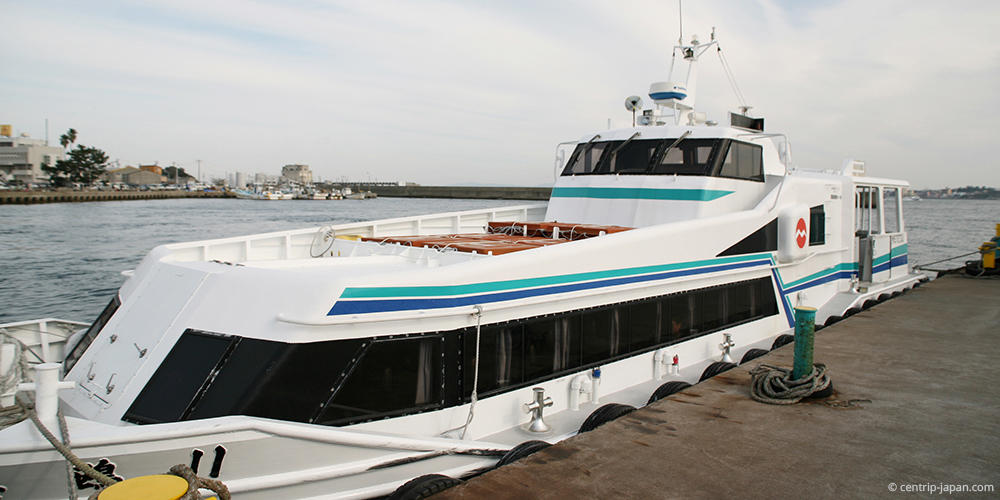 Shinojima Island
Shinojima Island is called "The Matsushima of the Tokai region" (Matsushima is known as one of the most celebrated islands in Japan) and is famous for its amazing landscape and historical culture, as well as globe fish and whitebait. The sunset over the sea in here is one of the best scenic views in Japan. (Thanks for these beautiful photos sent by Mark!)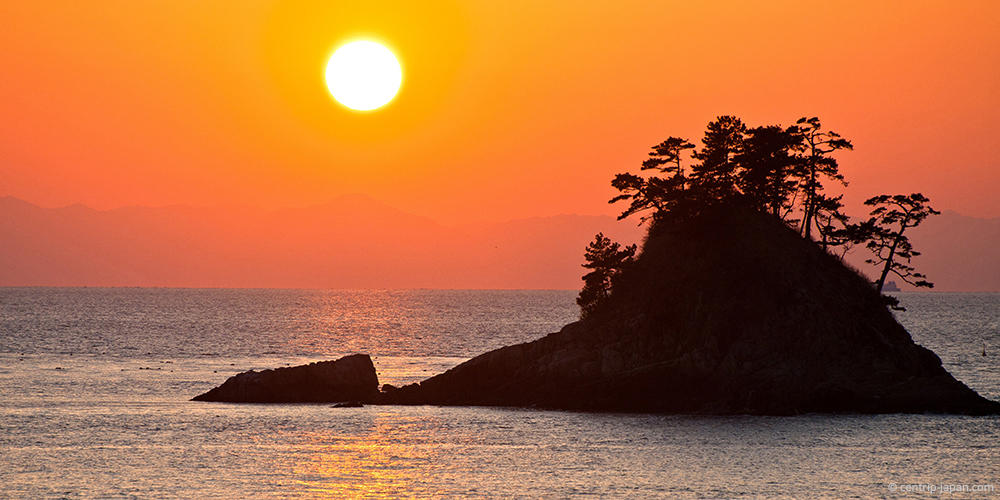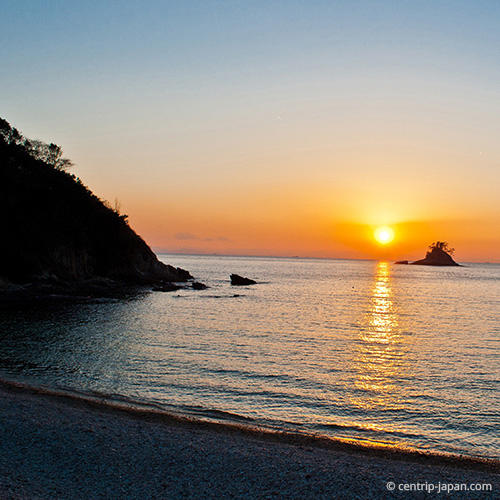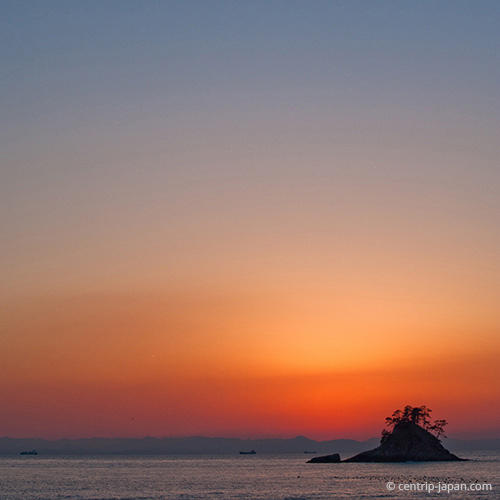 In recent years, the port has been renewed and started to sell local specialties. You can look around and have some traditional seafood when waiting for your ship.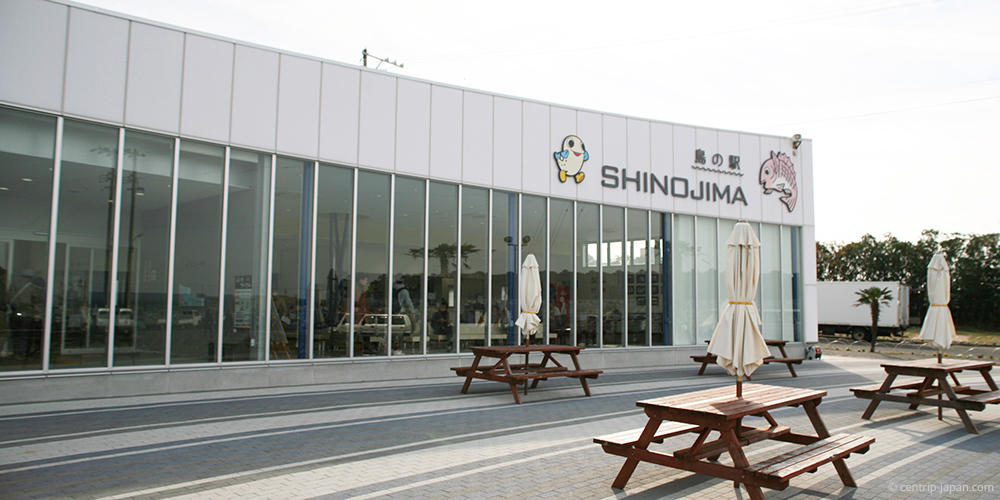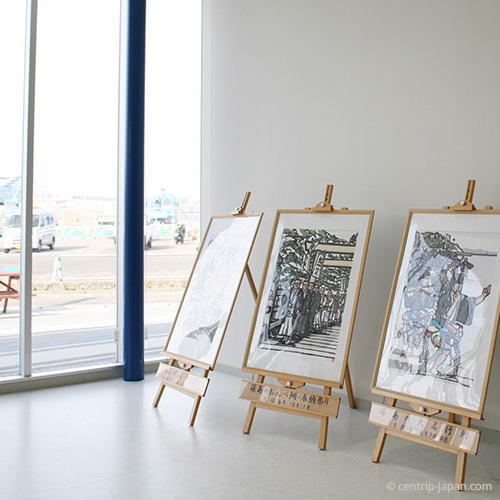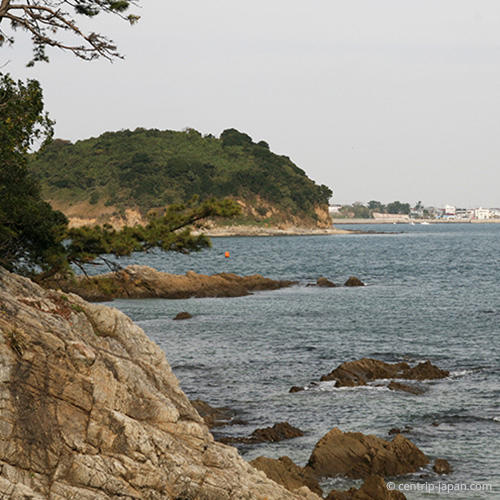 When you walk around the whole island, you will notice that there are many temples around.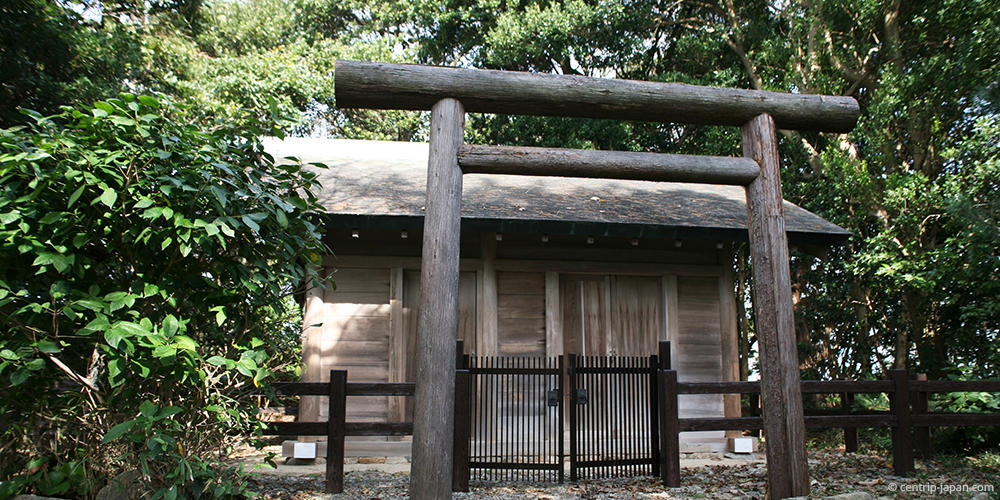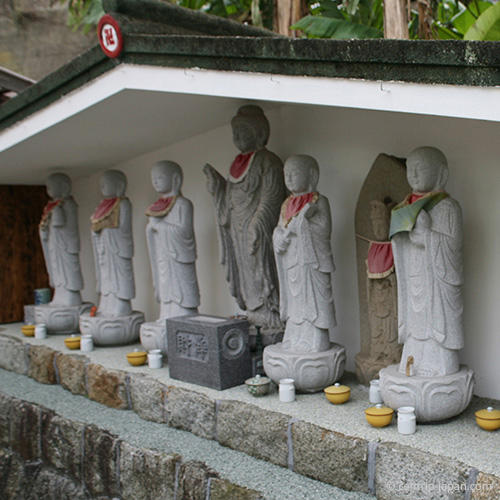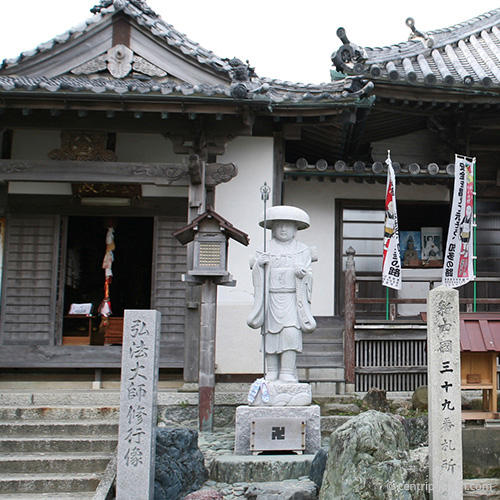 Shinojima Island is also famous for globe fish. Because the island is located at the junction of Mikawa bay and Ise bay, fishing for globe fish is a lot easier in here.
Besides the luxury globe fish food, it is also famous for whitebait food. Let's have some fresh whitebait food.
Because of the ocean current, it is attractive to many fishing enthusiasts.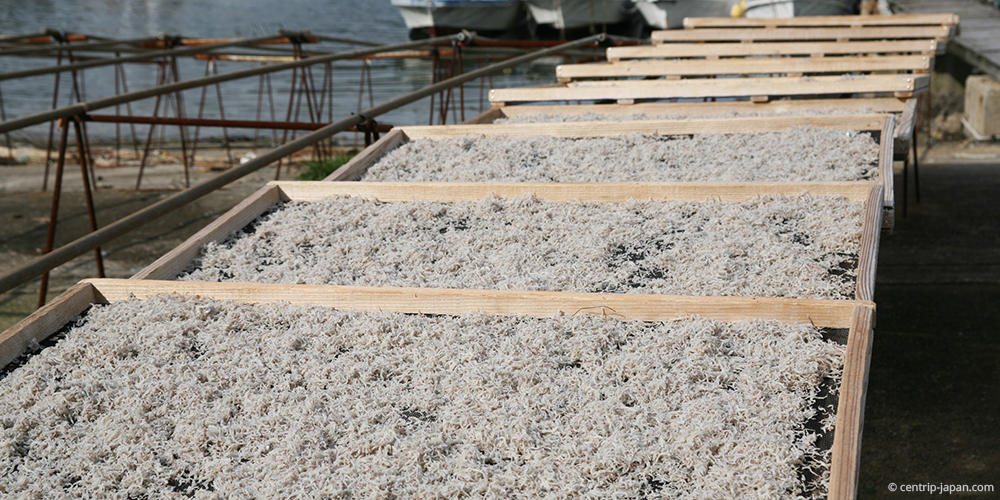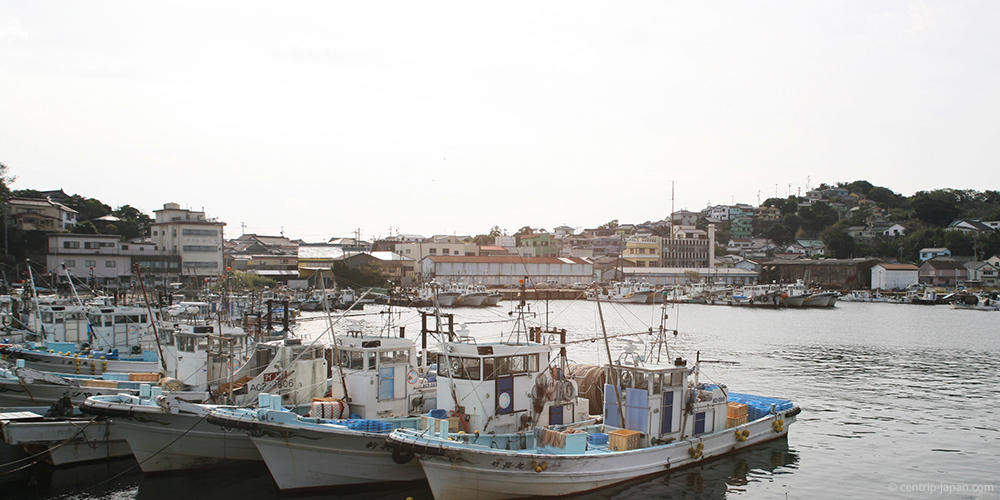 In addition, it is also rich in stone mines. It is said that when they build the famous Nagoya Castle, the famous samurai Kiyomasa Kato and his attendants got their stone from here. There are still ruins here from when Kato and his attendants came to open the stone mine, when they started to build Nagoya Castle. There was a huge stone that they couldn't take it away at that time, which is now named "Kiyomasa's pillow stone".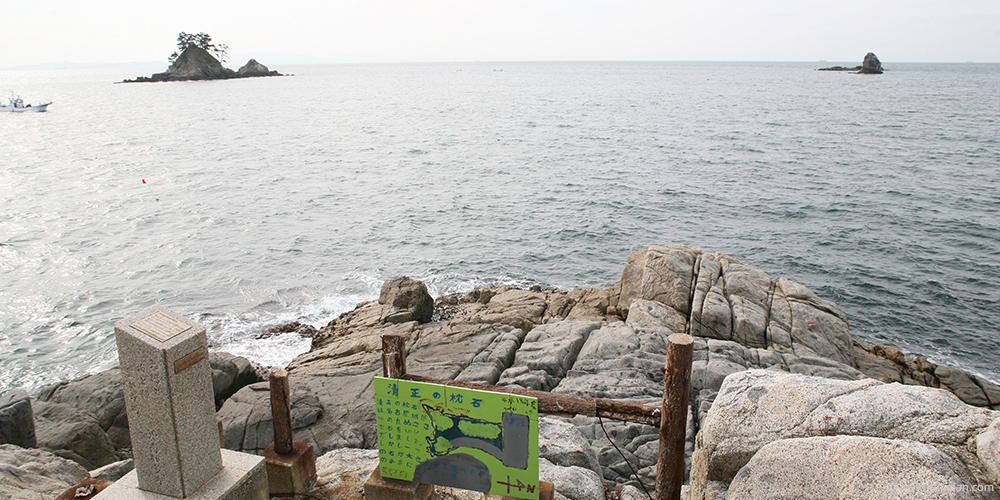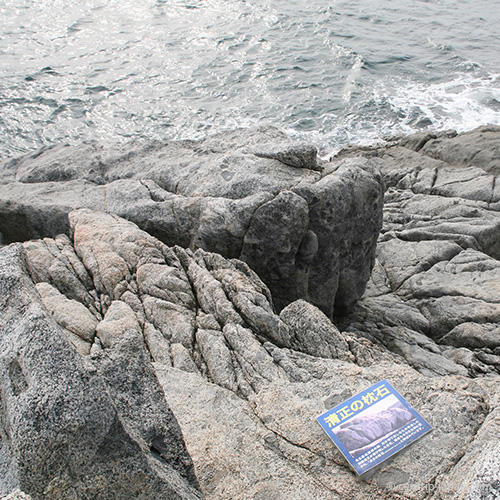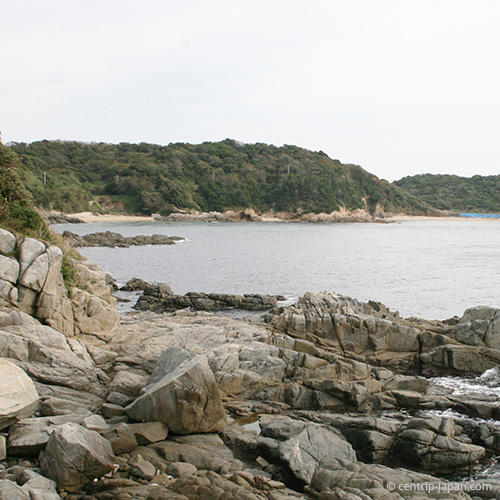 The island is also related to Ise temple. It is said that Emperor Suinin's daughter Yamatohime-no-mikoto used to like the snapper in here. In the past, 2000 years ago, local people made offerings of fish to dedicate to the gods. Even today this ceremony is still held.