| Willow Lu
Himakajima Island: Let's Take a Ship to the Islands this Summer
There are two small islands in Minami-chita which are not far from Nagoya. If you want to take a break from the noisy city life, walk along an uneven road in the fresh sea breeze or try some really nice seafood, then these two islands will be a good choice.
One is called Shinojima Island and the other, Himakajima Island. Both of them are just one hour's trip from Nagoya. If you take an early trip in the morning it is possible to make a day trip out of it. But if you have plenty of time, we recommend booking a hotel, so you can see the sunrise and sunset over the sea.
ACCESS: There are two different trip routes offered. Drive your car to Morozaki Port (師崎港) and change to jetfoil. From there you will get to the islands in around 10 minutes. Alternatively, you can also take a train, get off at Meitestu Kowa Station (名鉄河和駅, 50 minutes trip from Nagoya Station), transfer to the free bus and from there it is 3 minutes to Kowa Port (河和港) and a further 30 minutes to the islands.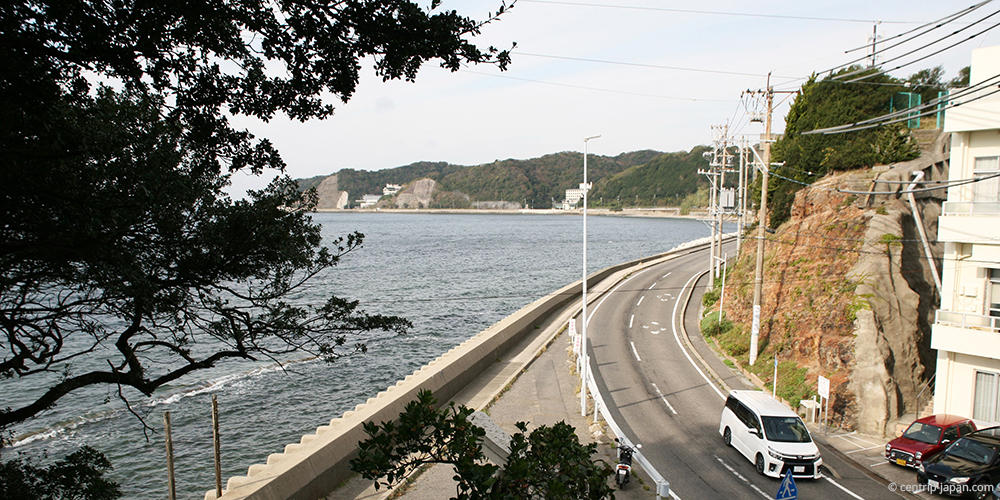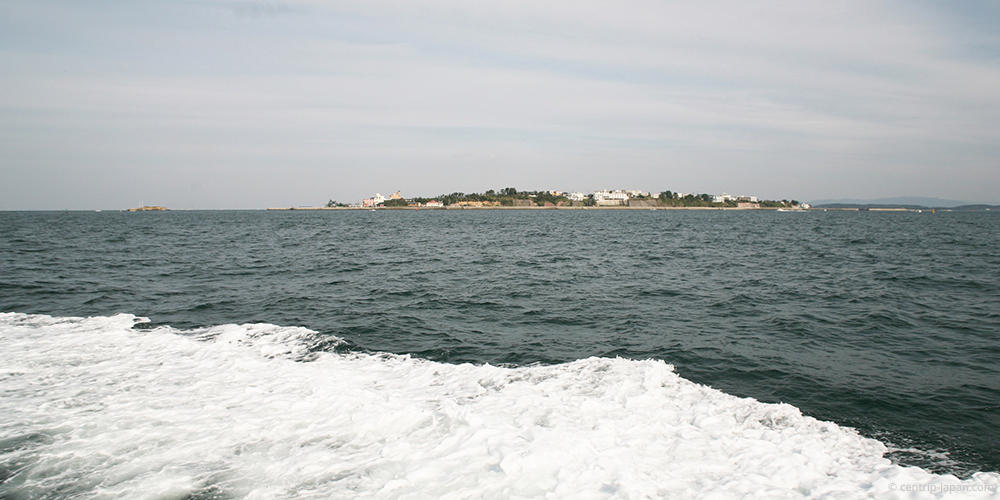 Himakajima Island
Himakajima Island is not only famous for globefish but also for octopus. The pronunciation of "octopus" in Japanese is similar to happiness, and that of "globefish" is similar to luck, giving the island the catchphrase of welcome to happy and lucky island.
You will see the octopuses welcoming customers when you get off your ship, and you will see the tools used to capture octopus everywhere in the island.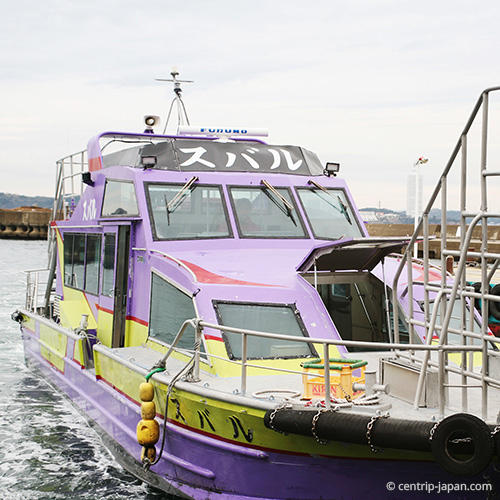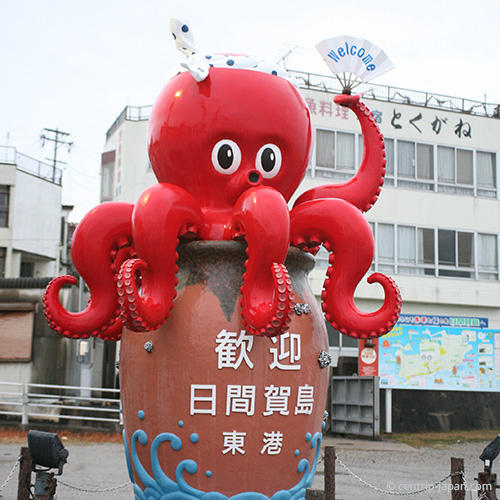 In the restaurant, they will offer you a whole octopus and cut it into pieces in front of you. I have never had such fresh and delicious octopus as I had here!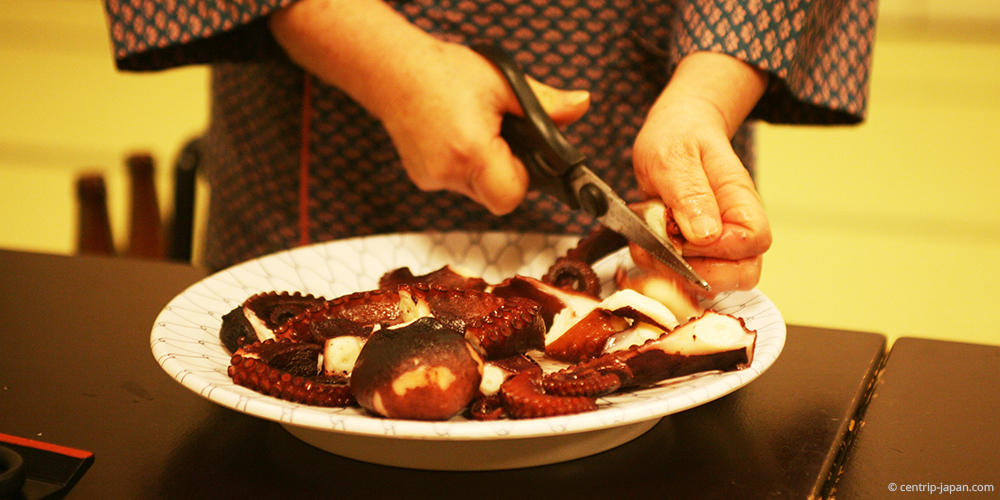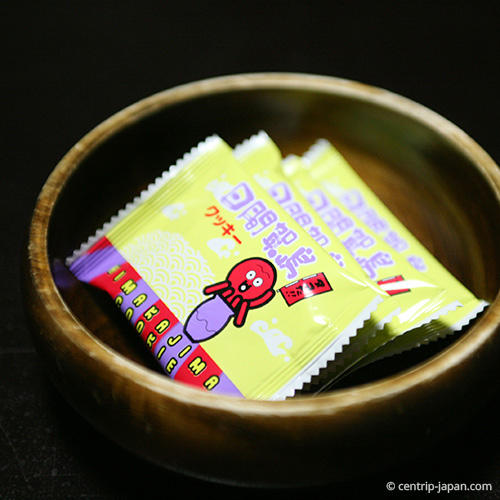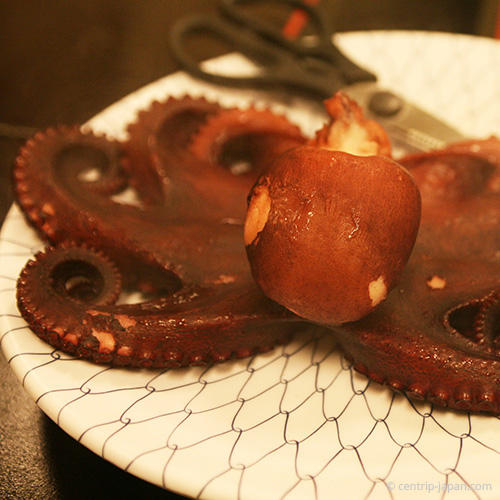 In summer the whole beach is like a swimming pool. Even in winter it is still a nice place to take a walk. The sun is always rising from the east and setting in the west on the sea in here.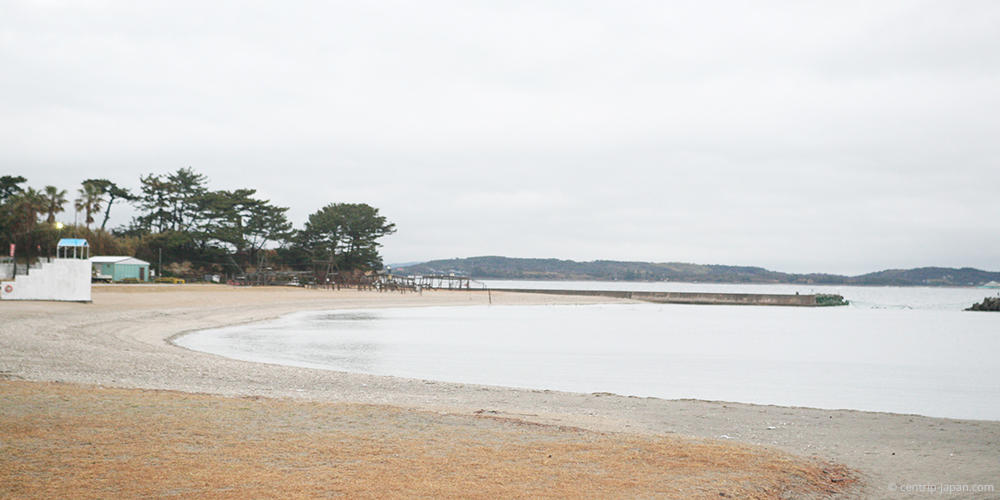 Also, there is a swing called "Lovers Swing" which is always facing to the sea.