| Willow Lu
Special breakfast culture in Nagoya: The Morning Service (breakfast deal)
If you come to Nagoya, it will worth trying breakfast at local cafe here.
At most cafes here, you can get a free morning service when you order a drink in the morning.
Depending on the cafe you choose, the morning service will include bread, boiled egg, salad with yogurt, etc.
Therefore, some people call Nagoya "Coffee Kingdom".
In fact, it is said that the idea of the free breakfast service originated not in Nagoya, but in Ichinomiya city.
Ichinomiya is famous for its textile industry. Because the textile machines were too noisy, people in Ichinomiya preferred to talk business at a cafe, which usually took a long time.
For this reason, the smart cafe owners began to offer eggs and peanuts for free at that time. As time passed by, it became the morning service we know now.
If you come to Nagoya, it would be a shame to miss the morning service.
So today I will recommend you some cafes in Nagoya.
First time for morning service?
Komeda's Coffee
Komada cafe, a chain of cafes originating in Nagoya in1968, is always trying to provide customers with a comfortable environment similar to the one they have at home.
At present, there are more than 700 cafes spread across the country. Especially in Nagoya, you can see Komeda's Coffee everywhere.
The morning service time is from opening time to 11:00 am. As well as the bread, you can also get a boiled egg, an egg salad or a paste made from red beans.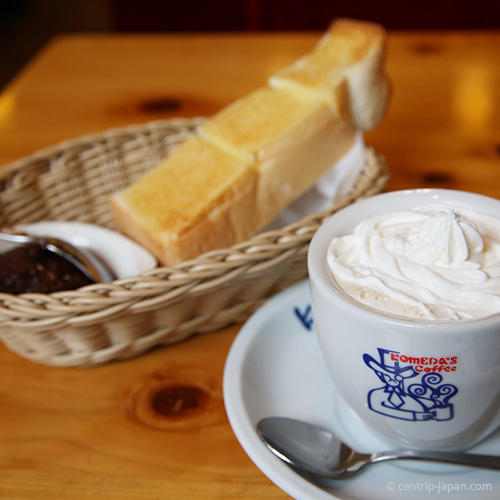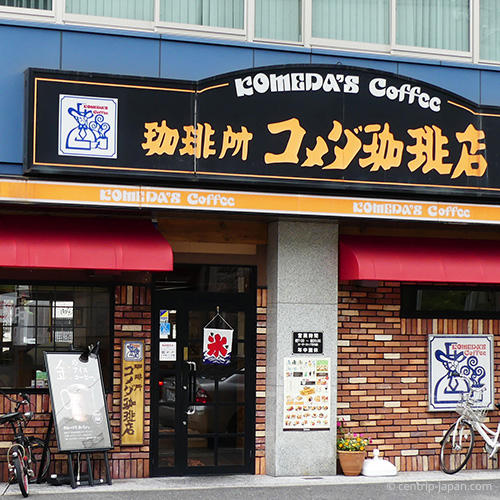 HOSHINO Coffee
HOSHINO Coffee is also a chain cafe, which has more than 500 shops in Japan. Be it at Nagoya Station or Sakae, you can find it easily.
The morning service time is from opening time to 11:00 am. There are many delicious options, and it costs a mere 500 yen.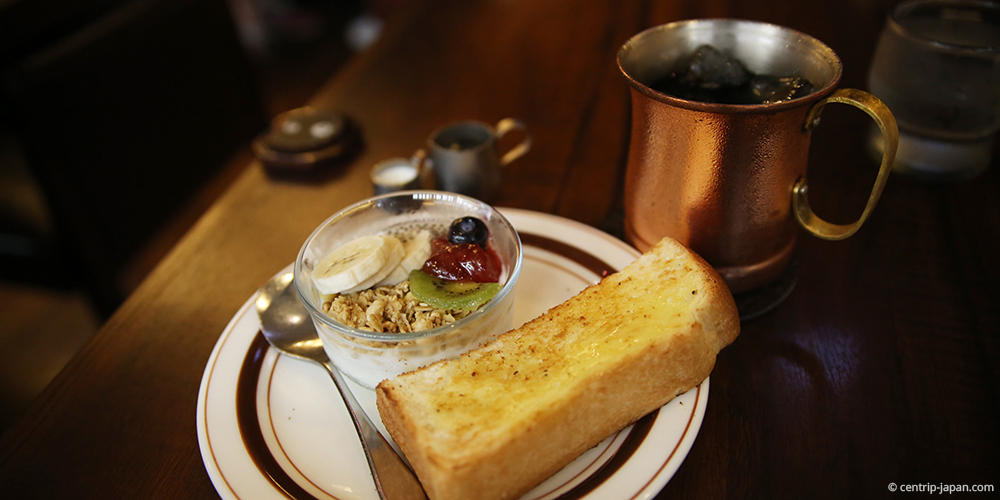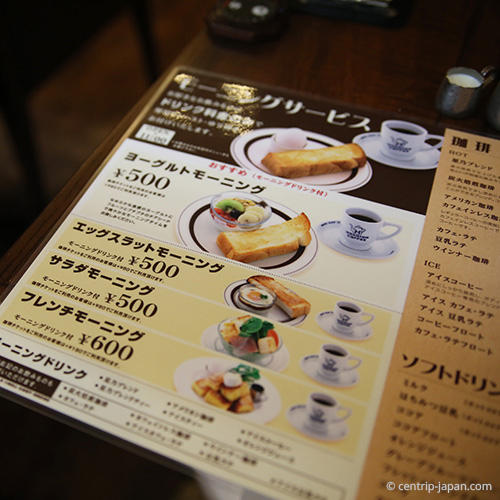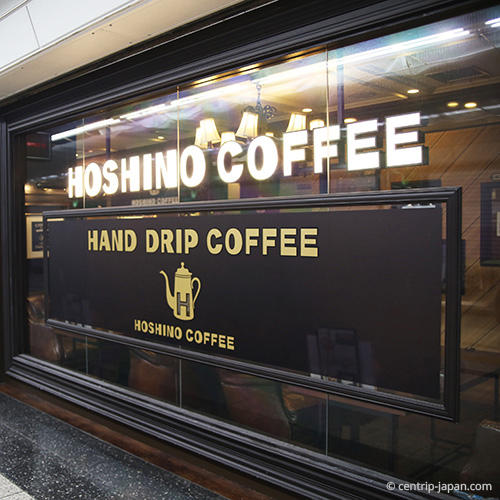 Riyon (リヨン)
A cafe, which is located close to Nagoya Station. It is always recommended on TV or in magazines.
The unique feature here is that you can enjoy the Nagoya breakfast throughout the whole day!
Both the interior of the shop and the menu contribute to the "Old-style Nagoya" atmosphere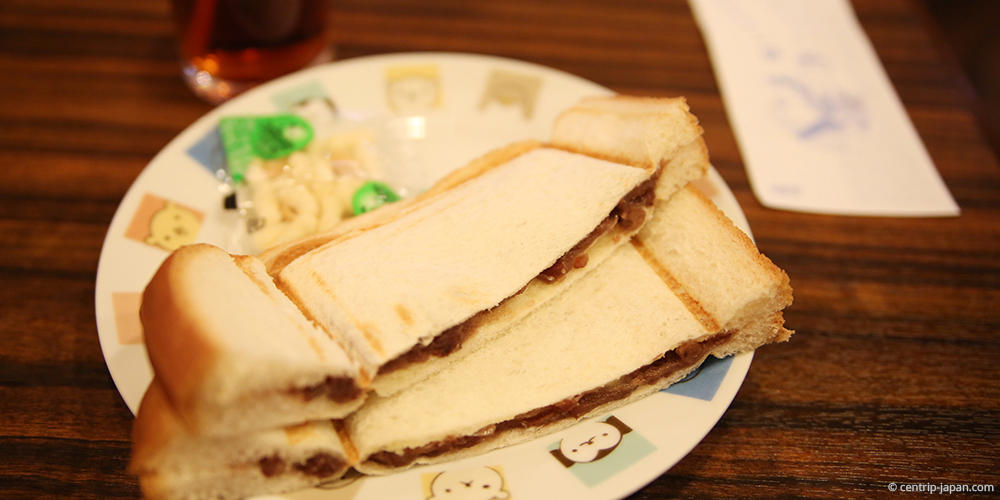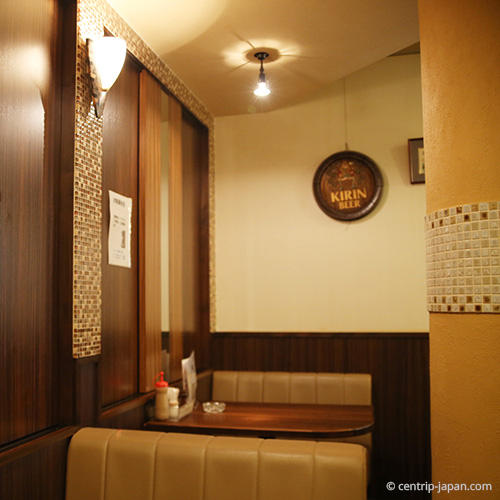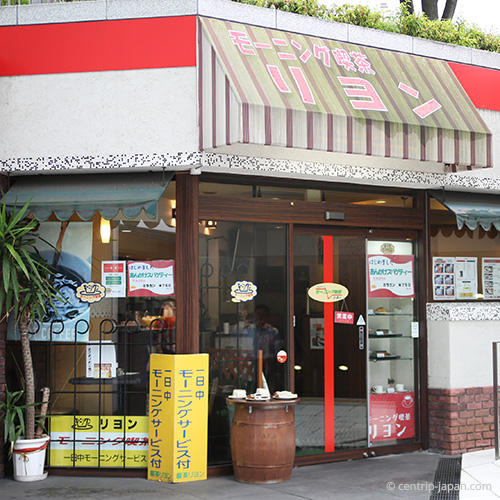 Ready for a new challenge?
Coffee house KAKO(かこ 花車本店)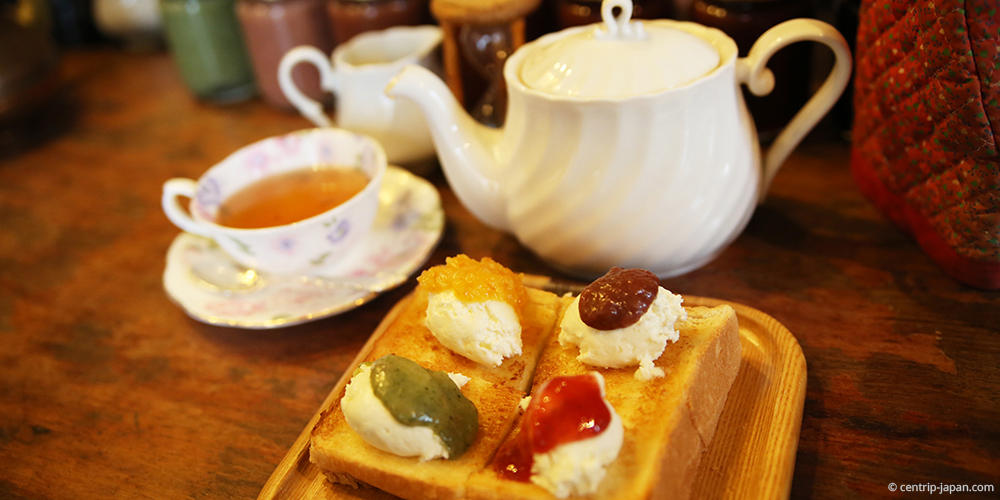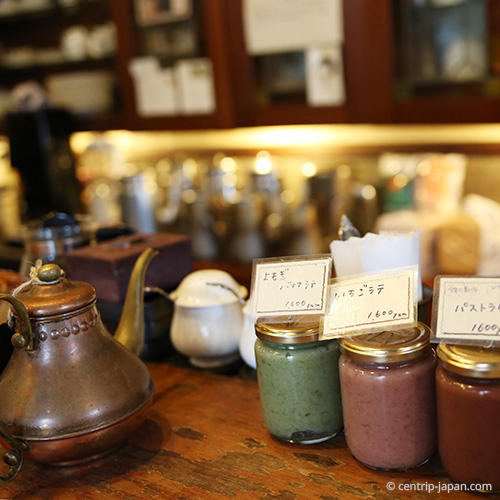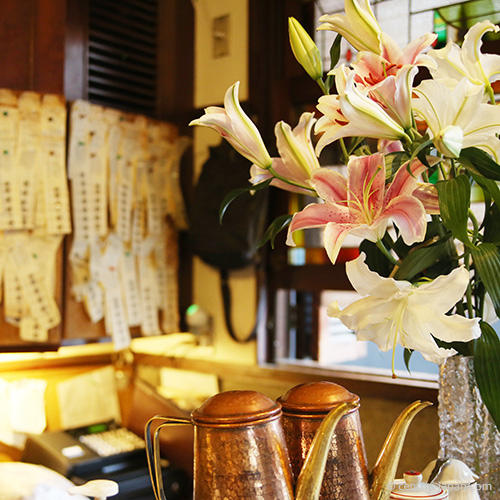 Coffee house KAKO is located at Kokusai Center station one stop from Nagoya Station on the Sakura-dori line.
The style of this cafe is Taisho Roman(often described with the Chinese characters'大正浪漫'). The owner and waiters here are all elegant.
This coffee house also offers various types of black tea. The morning service is available until 11:00am.
Nagagutsu & neko(長靴と猫) 
This cafe is located in the underground of a building in Sakae. Going down the steps to the cafe is like entering a fantasy world. The design of the shop is based on the fairy tale Puss in Boots.
All the coffee here is fresh ground coffee, and there are many famous brand cups on the wall like Royal Copenhagen, ROYAL ALBERT, Minton, etc.
The morning service here is available until 12:00.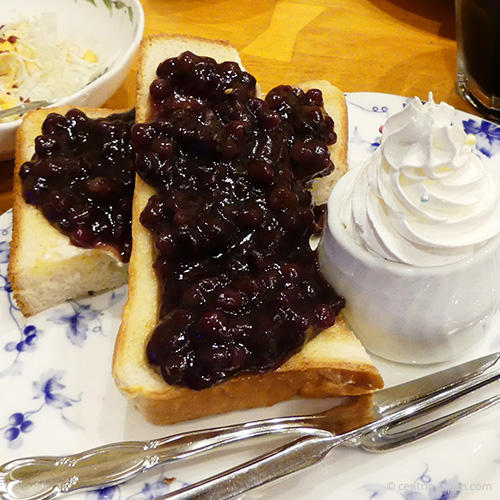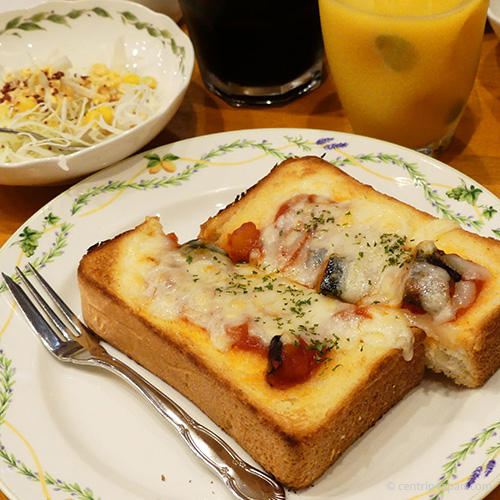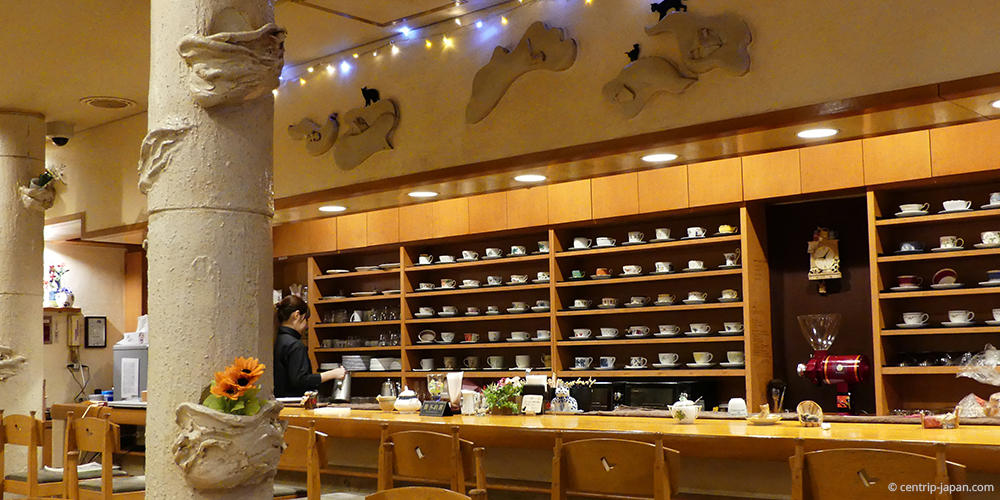 Shirokabe Cafe Hana Goyomi(白壁カフェ 花ごよみ) 
Do you want to try a Japanese-style Nagoya breakfast?
This cafe is located around Takaoka subway station. The morning service does not just involve bread, but also includes Onigiri or Ochazuke.
As well as this, the egg used in the morning service here is neither boiled egg nor egg salad. Instead of these, you can get a chawanmushi (steamed egg custard). It is quite special to taste it with a cup of coffee.
The morning service is available until 10:00 am. The "Cultural Road", one of the famous attractions in Nagoya, is just around here. After having breakfast, why not take the opportunity to have a look around?