| Mark McDonald
The World Cosplay Summit and World Cosplay Championships
There are different aspects of Japanese culture which have become popular outside Japan - but possibly the most well-known, and the one which people most associate with Japan, is the area of anime, manga and cosplay.
Cosplay - the art of dressing up as a character from a comic book, anime series, or similar - is hugely popular in Japan, but has also found its way across the globe to people with an interest in Japan. It combines appreciation for animation and manga with fashion and photography. LOTS of photography.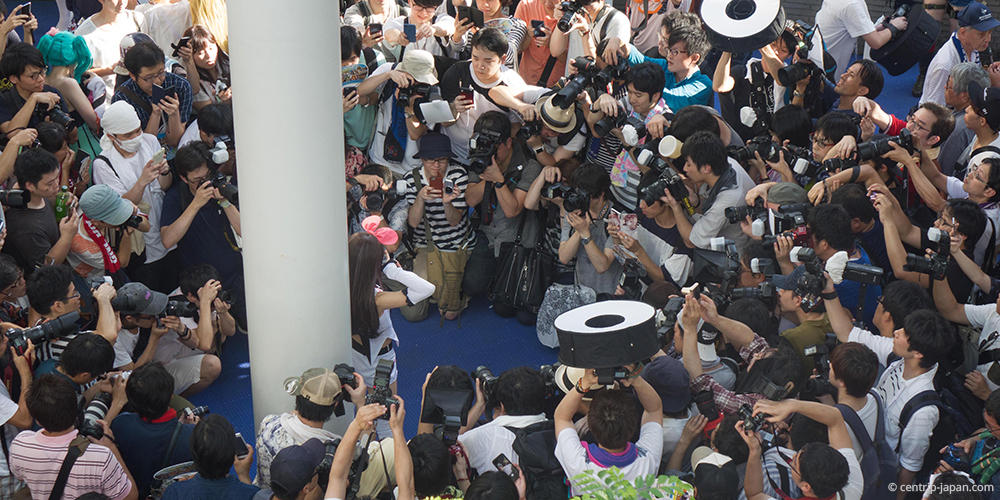 The World Cosplay Summit
For cosplayers and their fans, Nagoya is THE place to be at this time of year, as it hosts the World Cosplay Summit and World Cosplay Championships. For most of the participants, it is a chance to dress up and pose for pictures, but for a few, it is a serious competition.
The summit started in 2003 and has been held every year since then, getting bigger and bigger each time and featuring more cosplayers from more countries - this year, 34 countries were represented.
Our guest today is Haruna. She's a Nagoya girl through and through, so she's the perfect person to come along with us as we meet the many colorful characters who come to this event.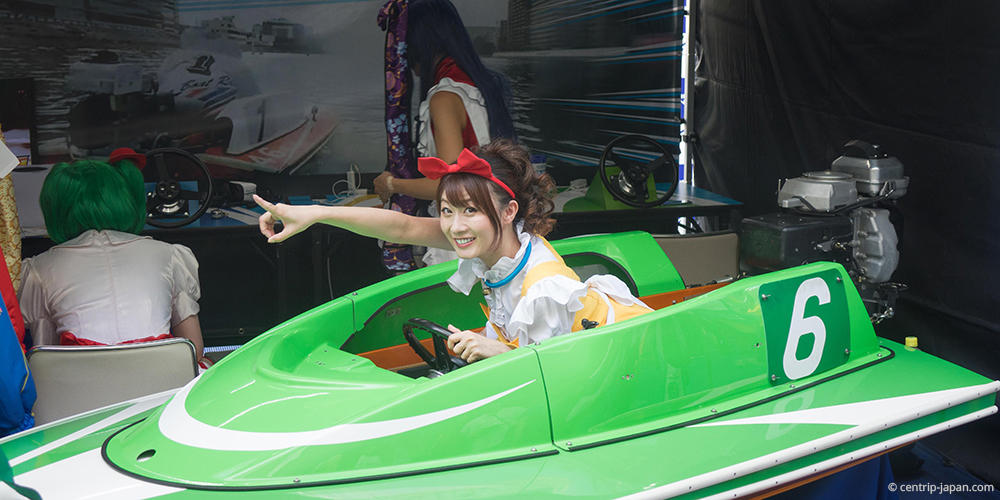 The TV Tower in the background gives you a hint as to where we are : Oasis 21, home to Nagoya's bus center and the Aichi Arts Center (which hosts the final stage of the competition)
On the way to Oasis 21, we were lucky enough to meet some cosplayers who allowed us to take their photos.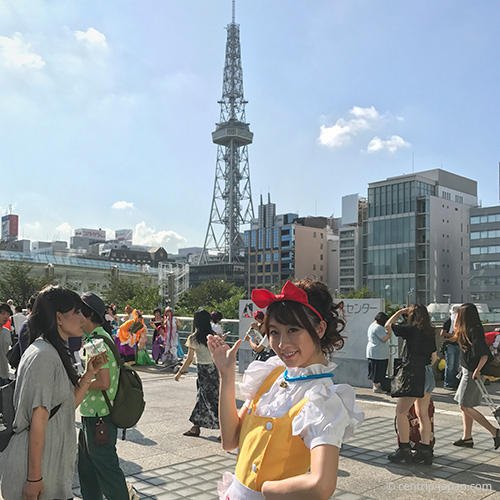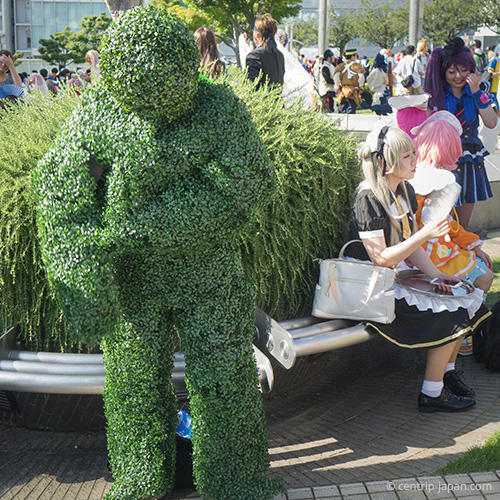 I don't know who or what this character was supposed to represent (and he was sitting next to a bush so we almost didn't see him), but he must have put a huge amount of effort into his costume.
Over in the main area, Haruna found a friend.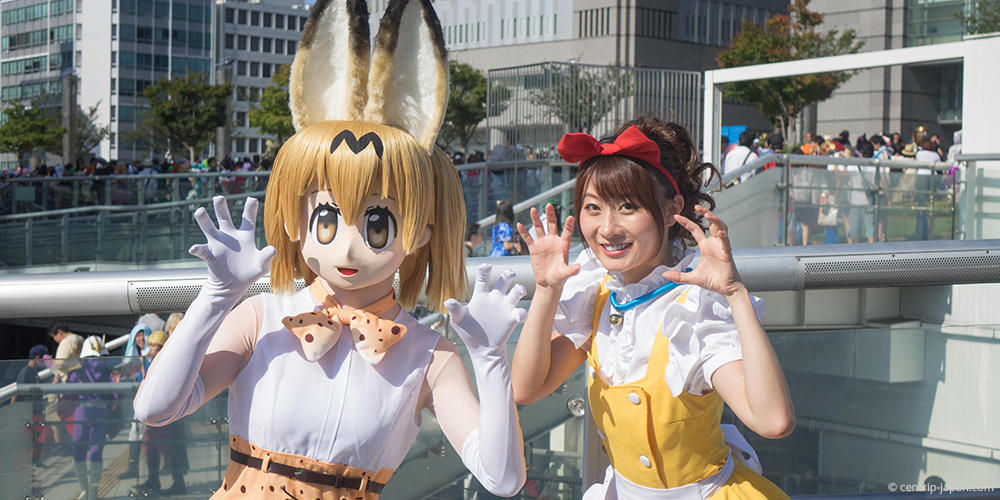 Those of you who are really interested in manga and anime will likely recognize many of the characters being portrayed here. I have a little knowledge of this area, but most of the characters were unfamiliar to me.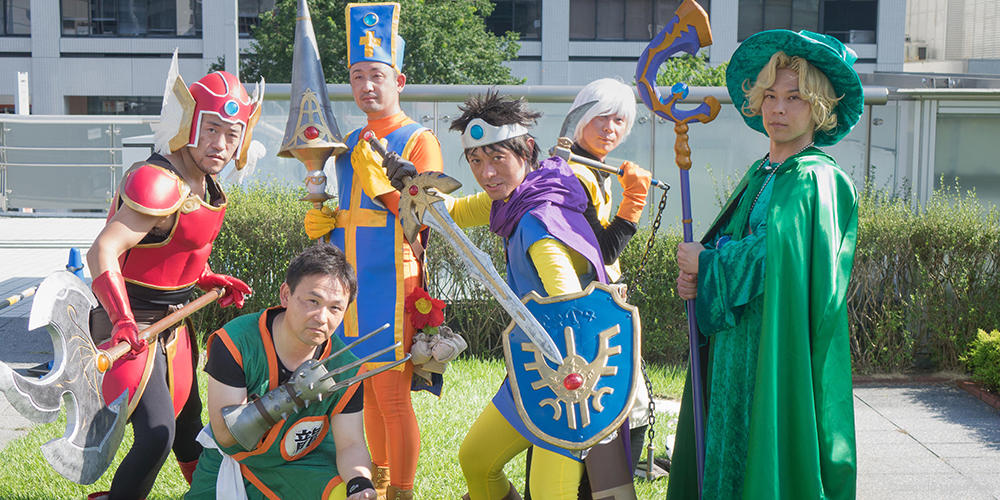 However, even I know who these next two characters are…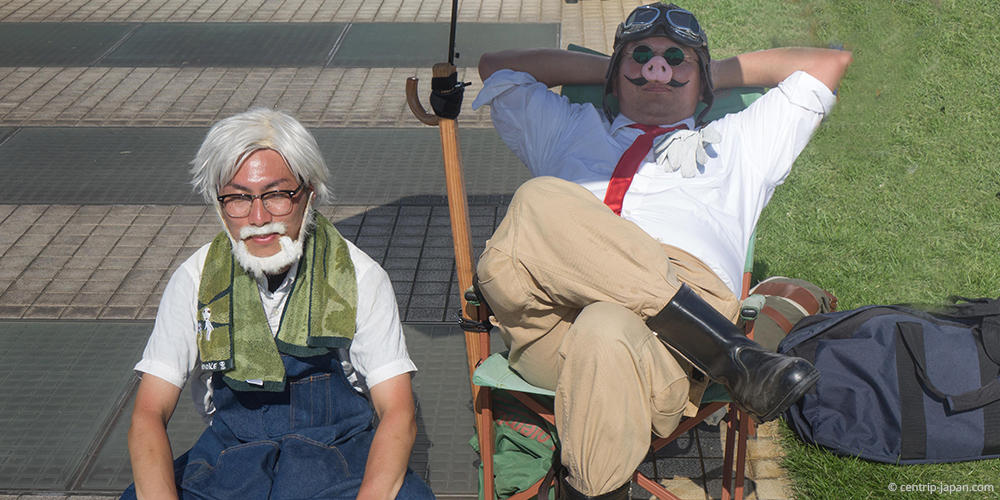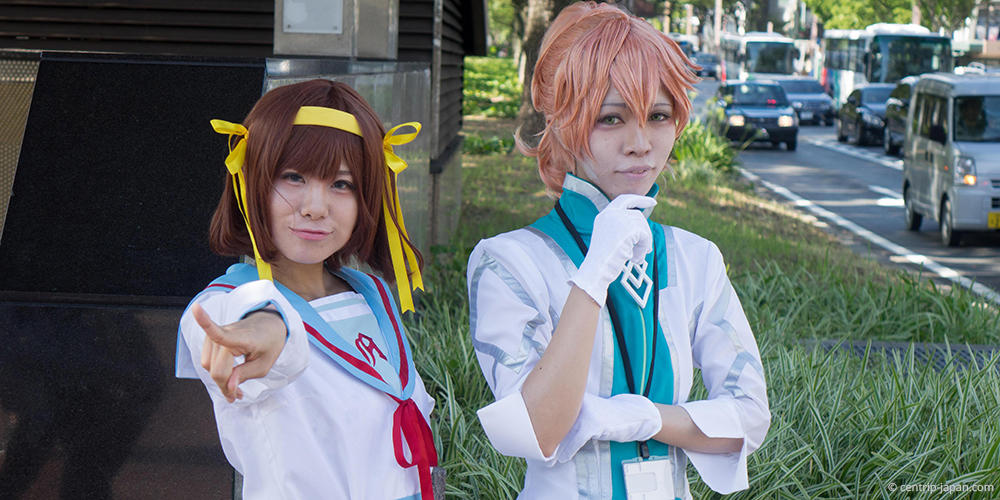 The Summit is also a spectator event, and there are countless people watching from all over Oasis 21.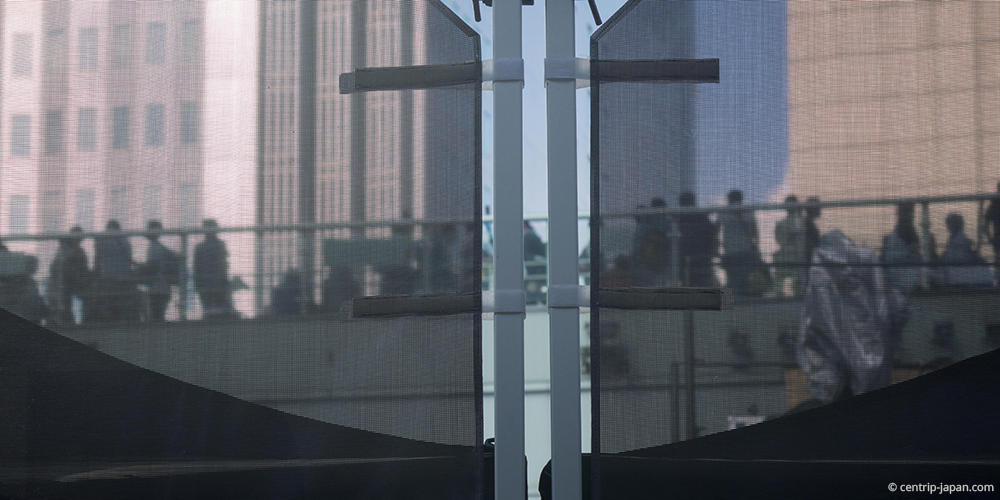 Haruna joined this large group for a photo opportunity.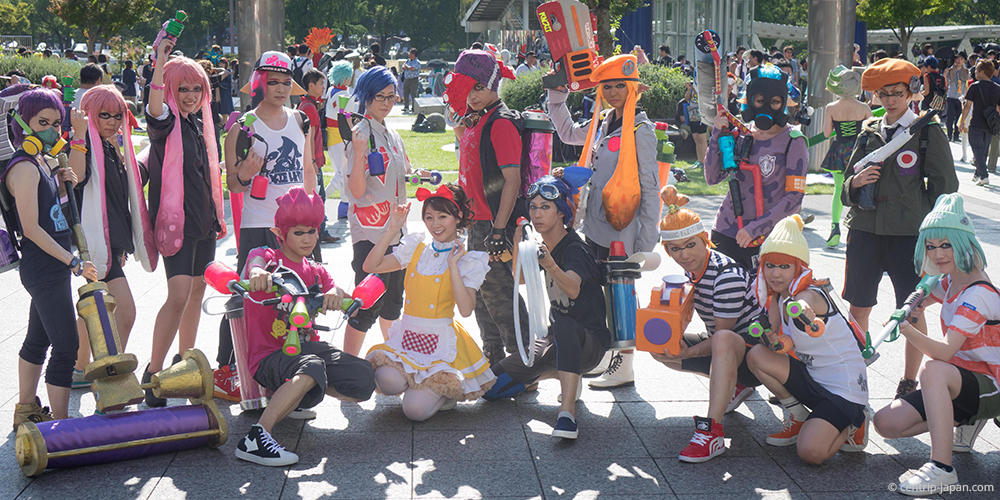 The World Cosplay Championships
At this point, the event got a little more "serious", as the competition part of the event came to a conclusion. Each year, 2-person teams make their own costumes and props, and act out a scene from an anime, manga, video game or movie. The scene has a time limit of two and a half minutes, and the teams are judged on various aspects including their costumes and how accurately they reflect the original anime, manga, game or movie. The competition has 2 stages, the first being a "knockout" stage and the second deciding the overall champion. It attracts major sponsors and local personalities.
This year saw 17 teams go forward to the final, including teams from Myanmar, Japan, Italy, Canada, and the overall winners from China who gave a highly energetic performance which got a great reaction from the audience.
To finish, a few pictures from the final to give you an idea of the atmosphere.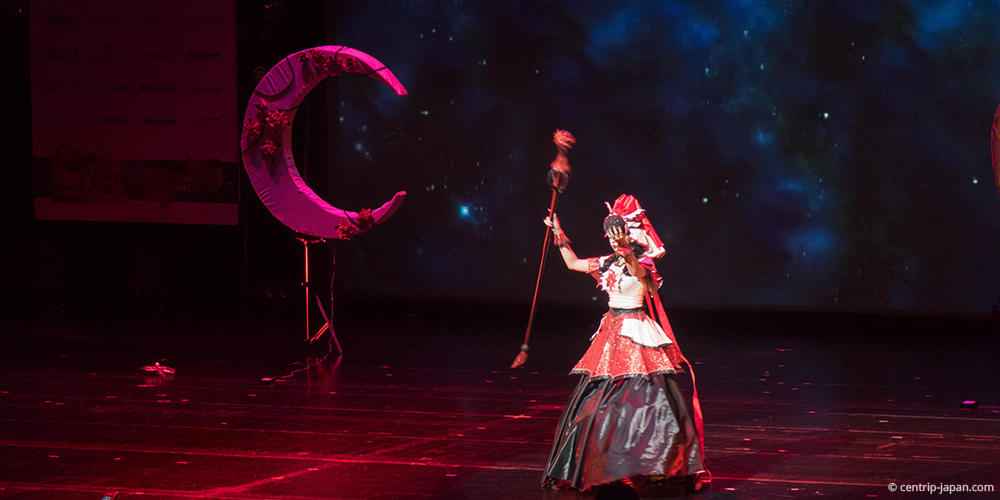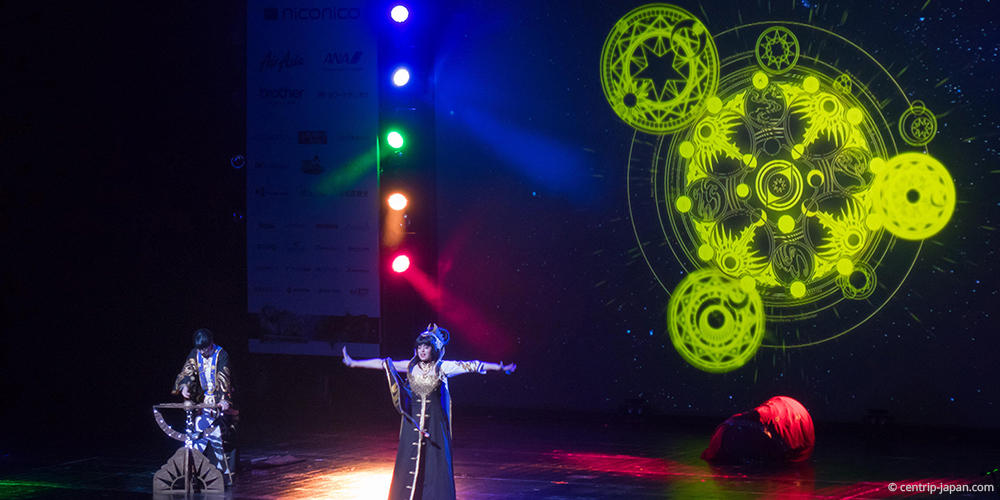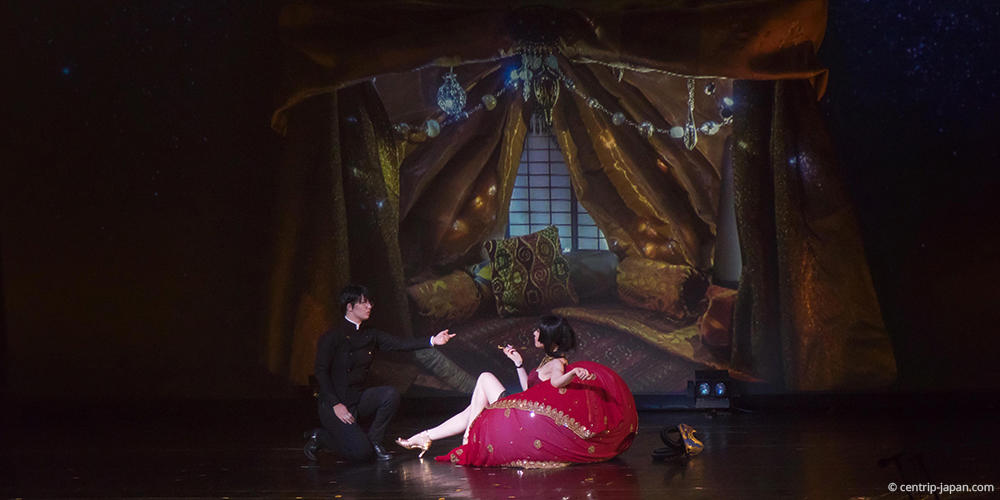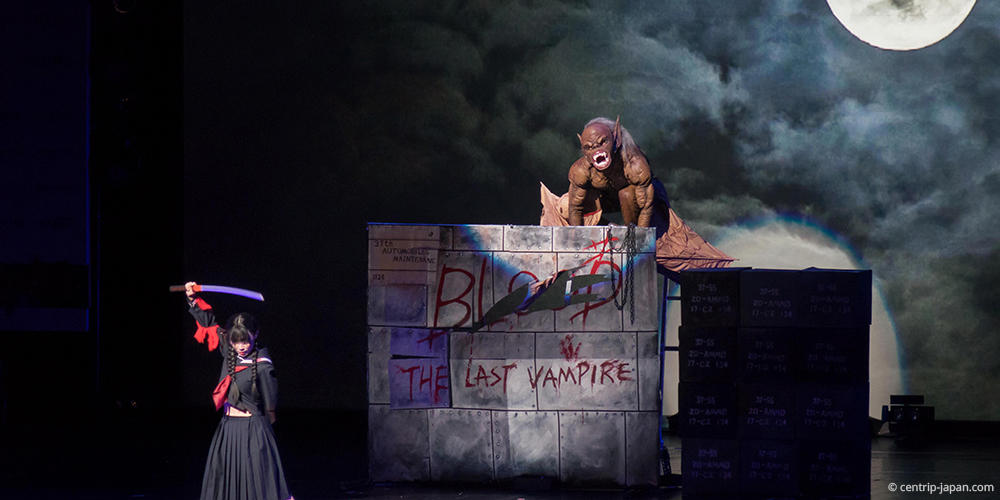 The last photo shows the winning team from China.
If you weren't able to attend the summit, don't worry - While the Summit and Championships are the biggest events in the cosplay world, there are other places in Nagoya to see cosplay from time to time, and cosplayers are usually very friendly and don't mind you taking their pictures.
Maybe this has inspired to you find out more about cosplay, or even to try it for yourself!