| Centrip Editorial Board
Suzuka & Shima, A trip with everything you could imagine (Vol. 1)
We invited 2 visitors to experience the sightseeing spots in the Chubu area with the support of Ctrip, a famous travel website in China.
It was a trip of four days and three nights. We have selected some of their travel notes for this report. Let's take a trip in the Chubu area with their report as a guide.
The Shoryudo(昇龍道) in the Chubu area is becoming more and more popular. As we have been to the Hokuriku(北陸) area several times, this time we choose Mie-ken(三重県) as our destination.
So what is the Shoryudo Route(昇龍道)? It actually includes Toyama-ken(富山県), Ishikawa-ken(石川県), Fukui-ken(福井県), Nagano-ken(長野県), Gifu-ken, Shizuoka-ken, Aichi-ken, Mie-ken and Shiga-ken. The Japanese find that these areas look like a huge rising dragon on the map. Because of this, they call it Shoryudo Route(昇龍道), which means "way of the rising dragon" in Japanese.
Mie-ken is just located in the tail of "Rising dragon". It is a good time to go and look around.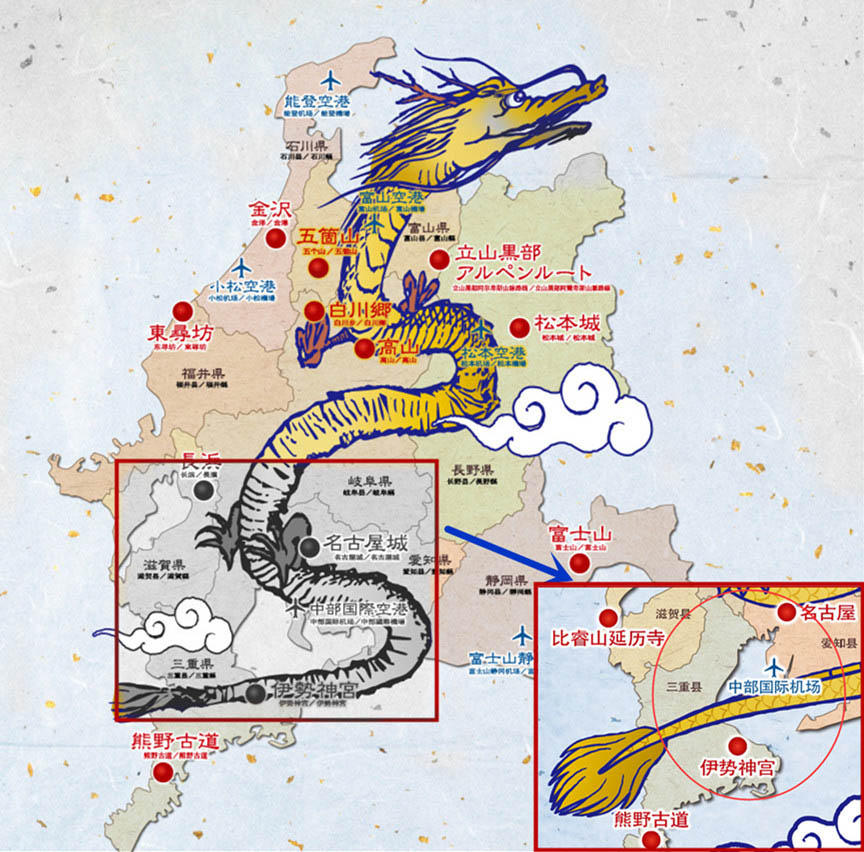 This time our schedule was based on the picture above, although we changed it around a little.
Date and time
Schedule
Day 1
9:30~12:35
Shanghai→Nagoya
14:00
Kanihonke(蟹本家)
18:00
Suzuka Circuit Resort
Day 2
10:00
Suzuka Circuit
16:00
THE HIRAMATSU HOTELS & RESORTS Kashikojima
Day 3
10:00
Shima Mediterranean Village
13:00-16:00
Nagashima Spa Land & Nabana no Sato
20:00
The Westin Nagoya Castle
Day 4
9:00
Nagoya Castle
11:00
Uya(う家)
12:00
Kaniyutei(蟹遊亭)
16:20~17:55
Nagoya→Shanghai
JR Nagoya Station
In Japan, the public transport is convenient. From Chubu international airport to Nagoya city center, it took less than 30 minutes by Meitetsu μ-SKY. Because these trains feature designated seats, there are always some staff members to check your ticket.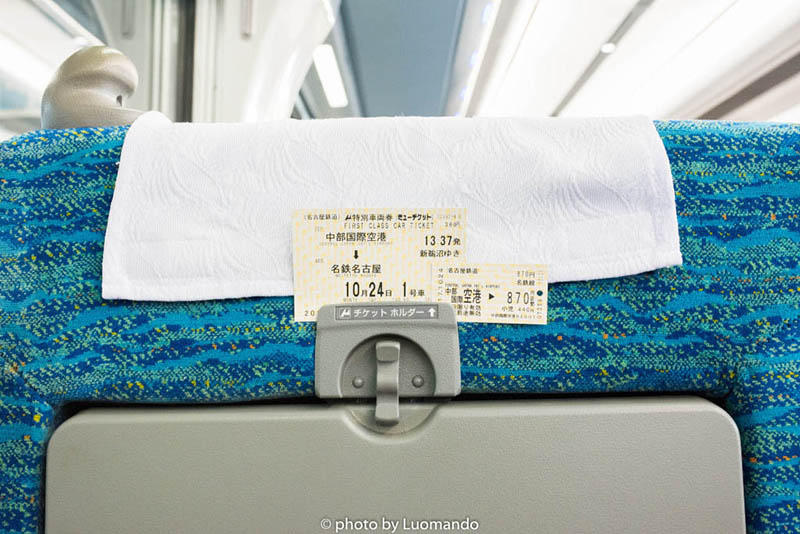 In Nagoya, there are many high-rise buildings. You even can find a large shopping mall here.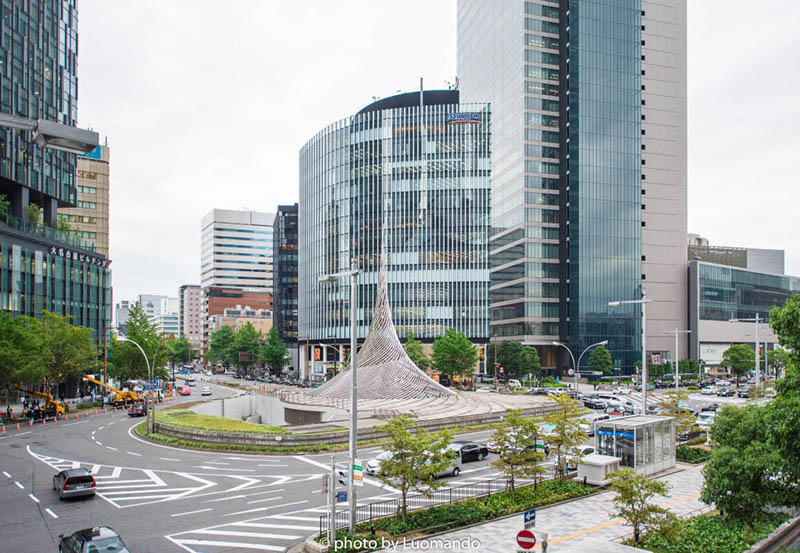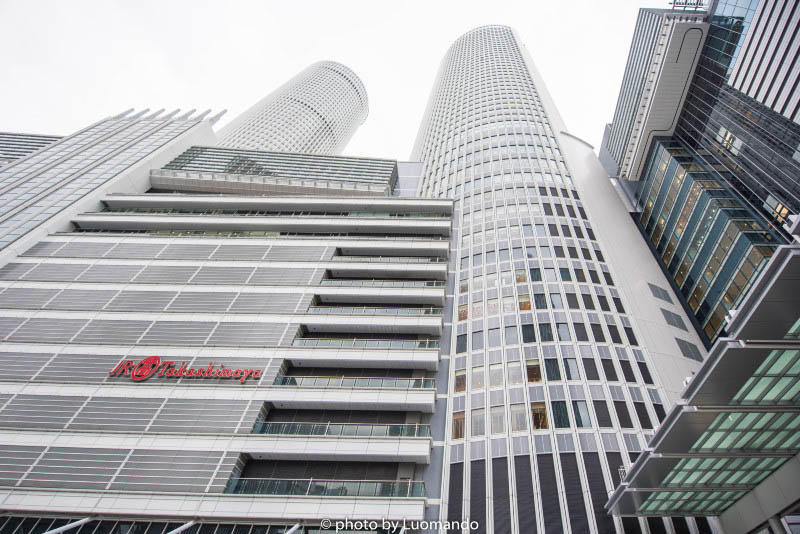 Kanihonke(蟹本家)
The autumn is the best season to taste the crabs in China. It is the same in Japan. It will be a good way to taste it without having to go to the trouble of preparing it yourself. It is fresh, a little sweet and not fishy at all.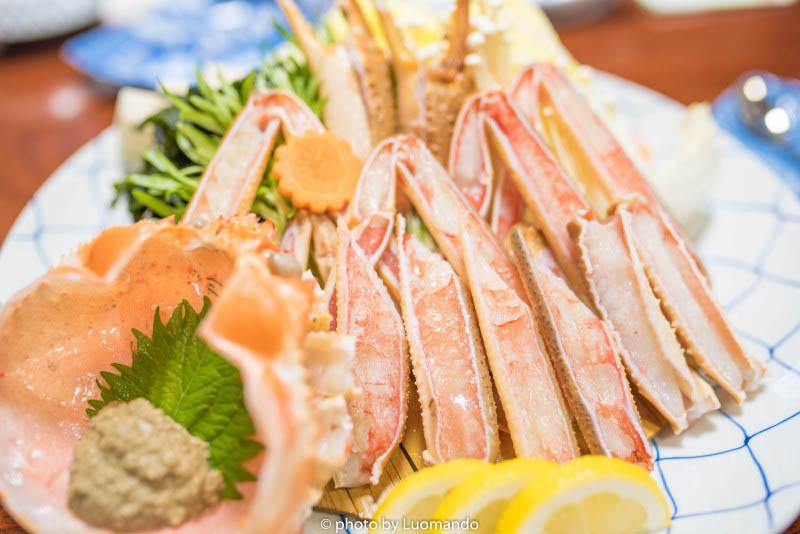 Kanihonke is a popular crab restaurant in Japan. When it comes to eating crab here, there are many options waiting for you to try, such as baking, boiling and dipping.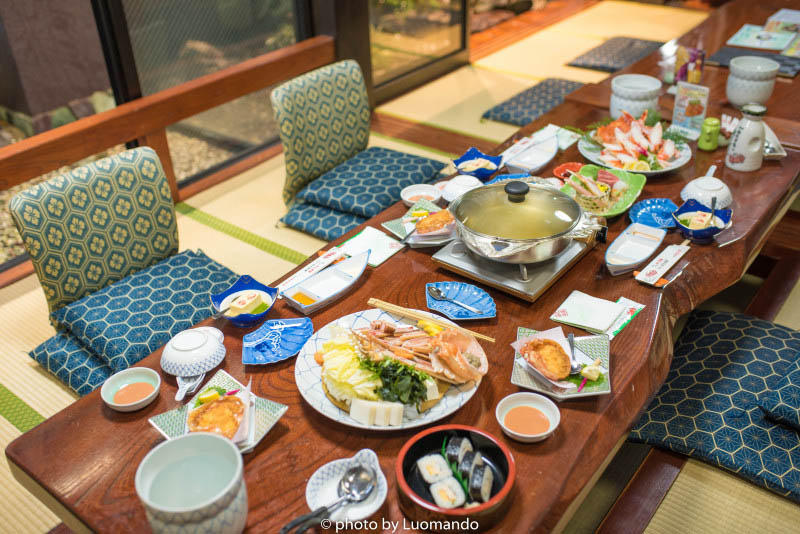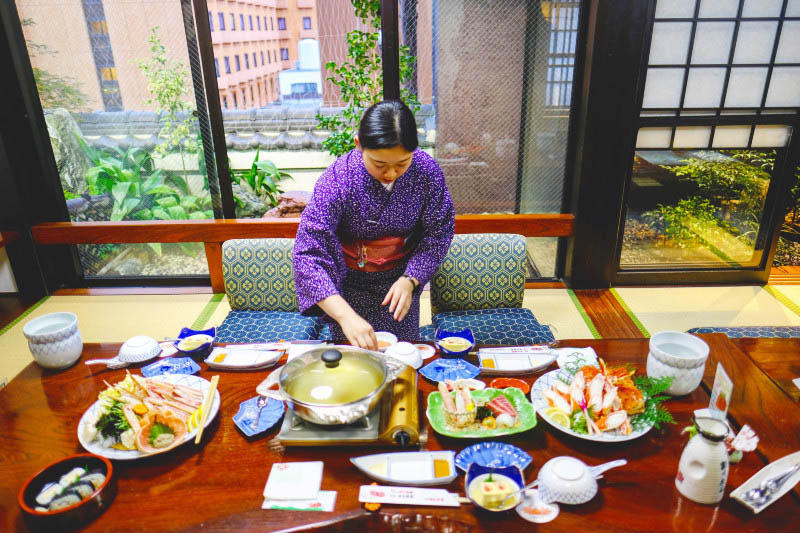 The coaster in many Japanese restaurants is specific and unique to the restaurant. You can start a coaster collection here.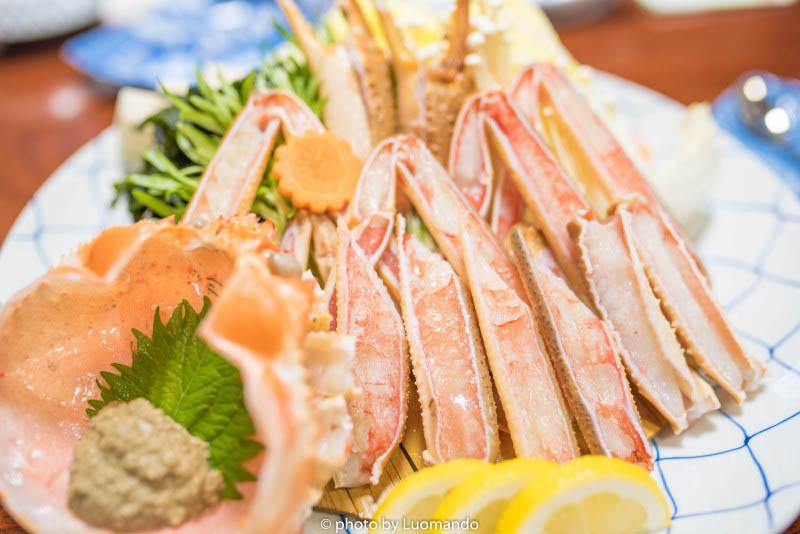 Suzuka Circuit Resort
We went to Suzuka-shi(鈴鹿市) at night, a resort deeply popular with people in the Chubu region. If you are a big fan of racing, you have no excuse to miss this place, because it is the place where the Formula 1 Japanese Grand Prix is held.
For a relaxing time, the Suzuka Circuit Resort Hotel will be a good choice.An amusement park, a racing theme hotel and a natural spring - what a nice day!
It was exactly time for the self-service dinner of the hotel when we are arrived here.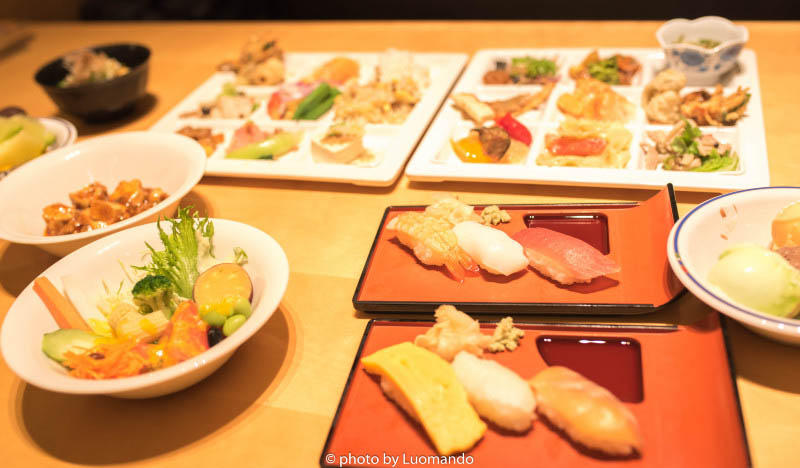 The racing theme room is specific to this hotel because of its racing theme.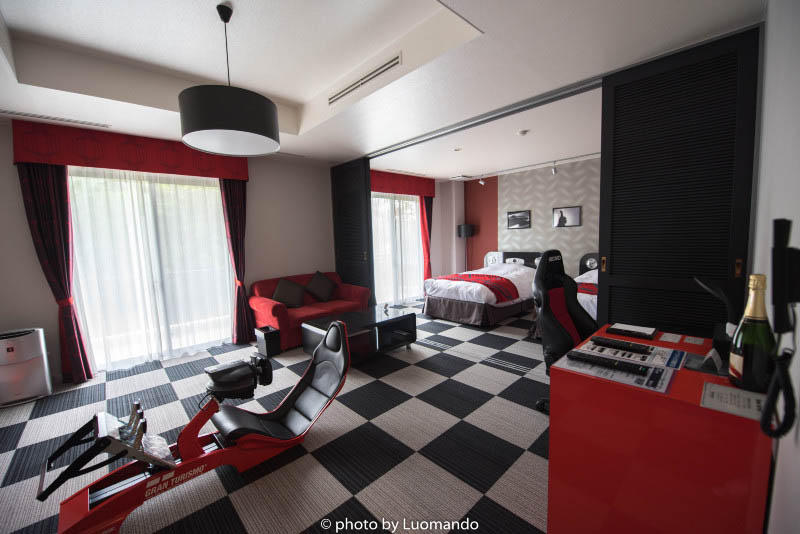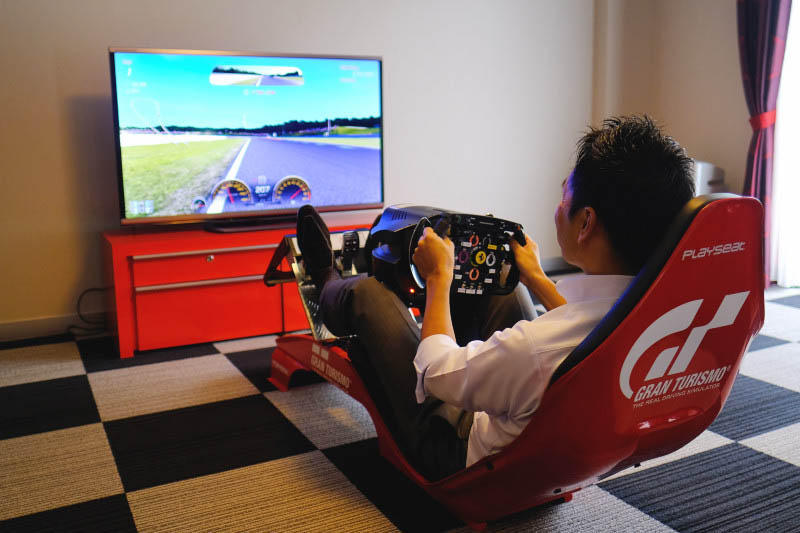 Enjoying the natural spring and the nearby views is a wonderful beginning to a day.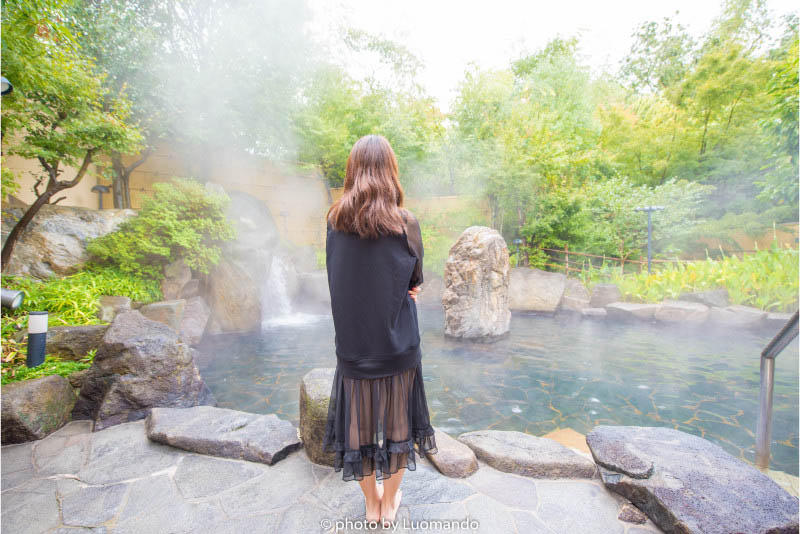 Close to the hotel, there is a racing theme amusement park. There are many nice options for children. We have 2 recommendations here!
One is experiencing the racing car produced by the new technology on F1 circuit. The other one is the red and white Ferris wheel.
You can drive the racing car only with your hands,and the highest speed you can reach is 30KM/H.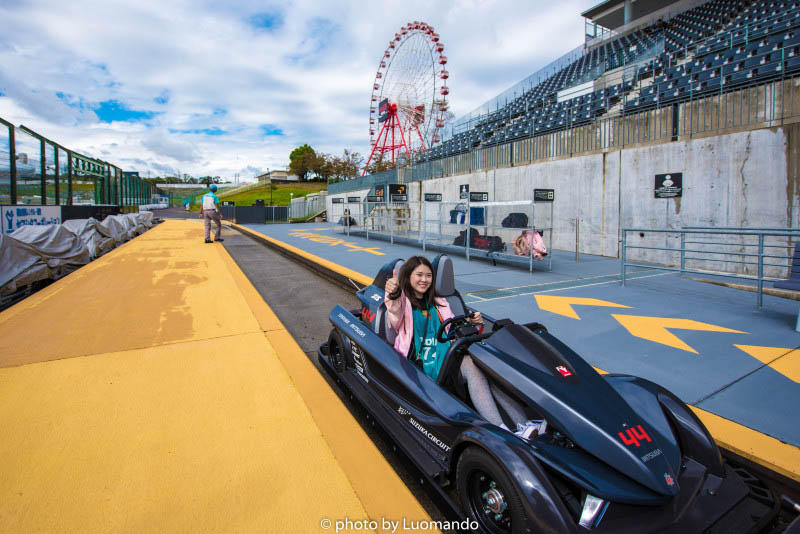 The distance of the trial route is half of the real one. Driving a racing car makes me feel so special.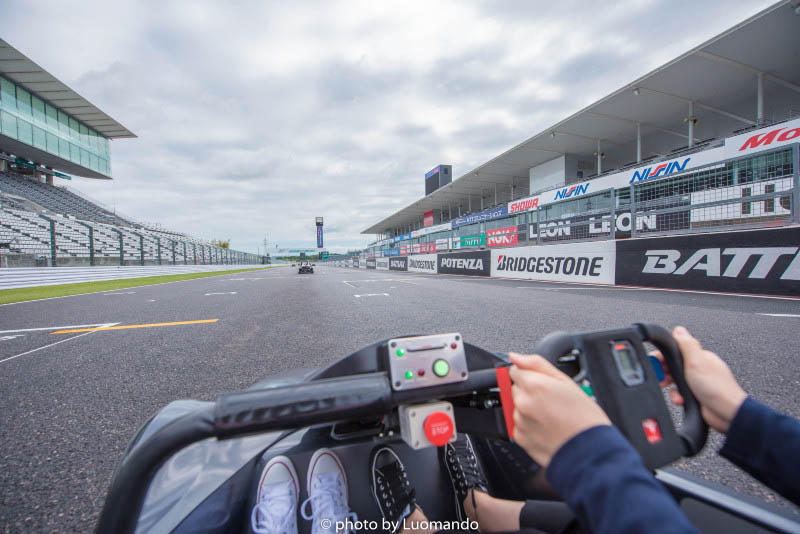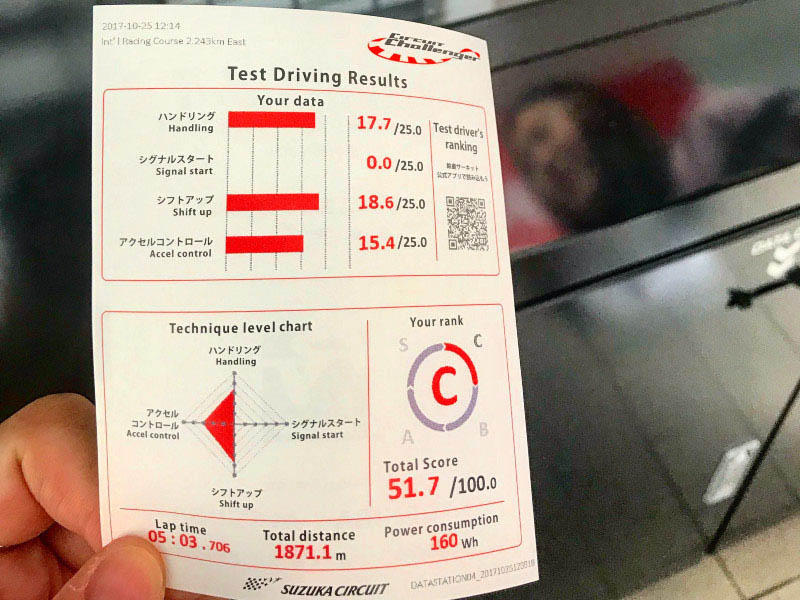 As a Ferris wheel is always a good choice for a girl, I can't say no to it. The Ferris wheel is red and white. Riding the wheel, the whole park can be seen. With such beautiful scenery, even being afraid of heights isn't an issue.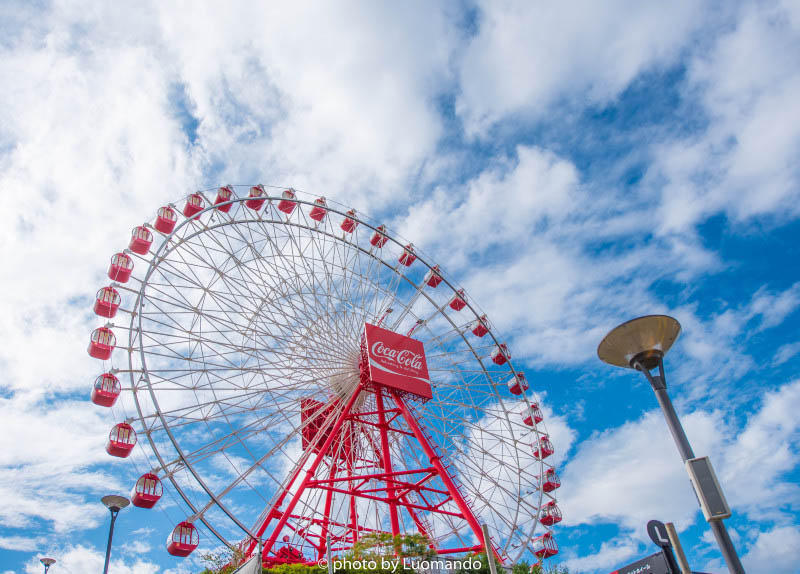 If you feel tired, you can go to the restaurant here to relax. Ordering a dessert set may be helpful. Both the salad and drinks are self-service.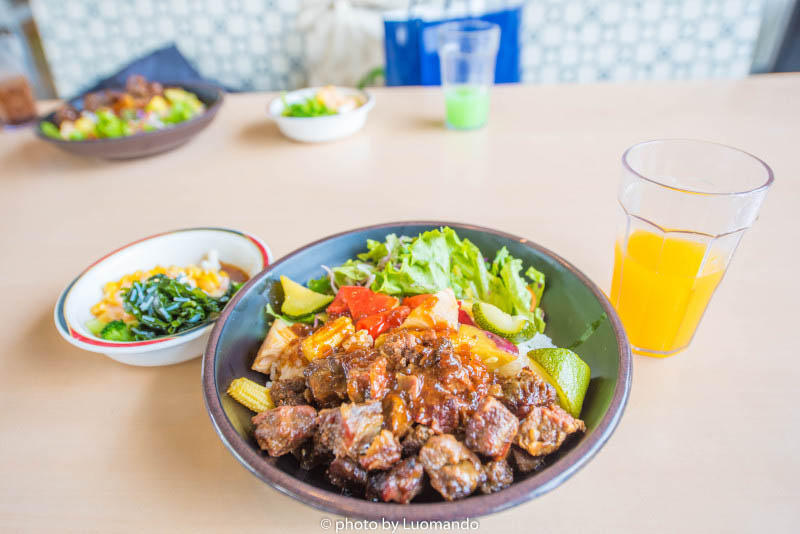 You also can buy some racing goods here as a gift for your friends.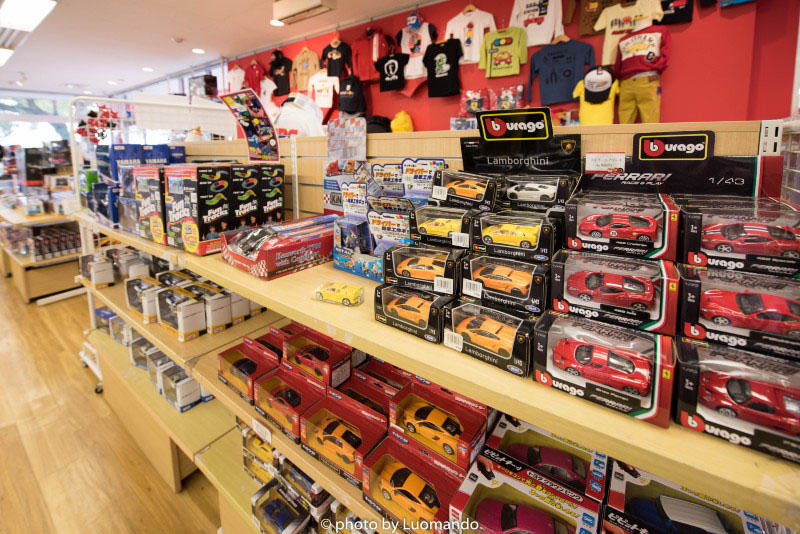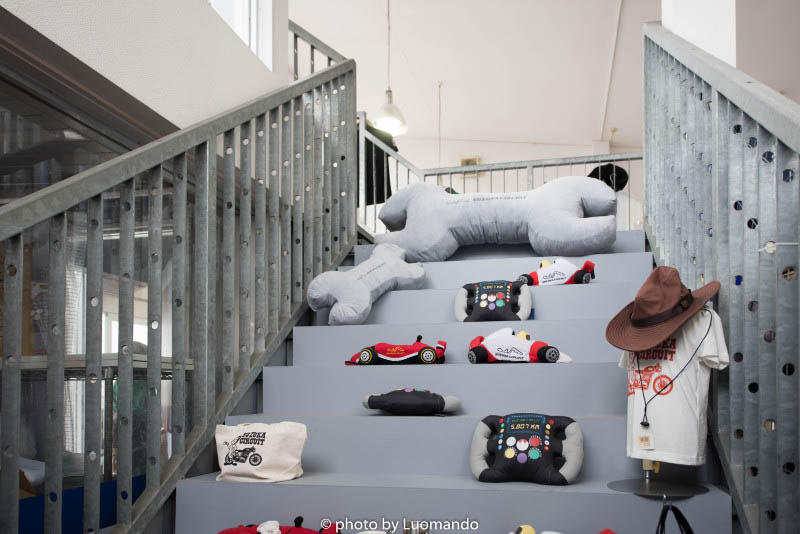 It is time for us to say goodbye. And the next destination is Ise-Shima!
THE HIRAMATSU HOTELS & RESORTS Kashikojima
The hotel we choose here is the Hiramatsu Hotel. A superior hotel, whose specialities are its hot springs and its French cuisine, is surrounded by trees.
You can choose a drink when you check in.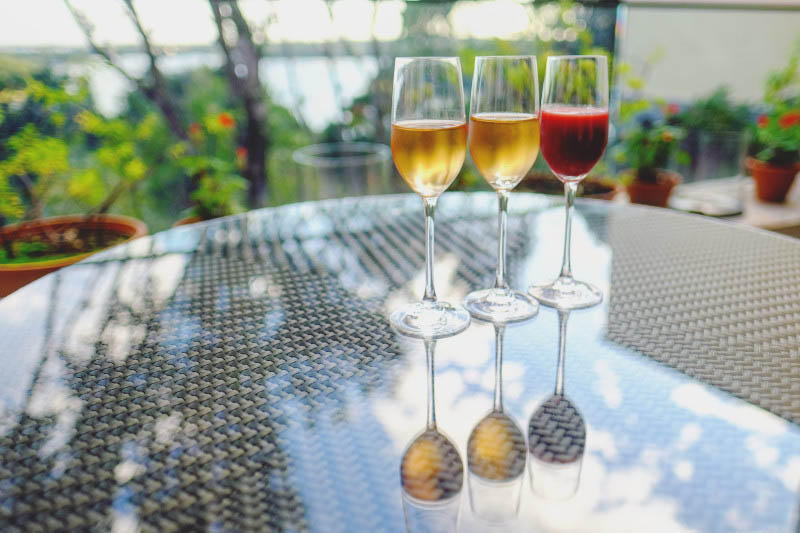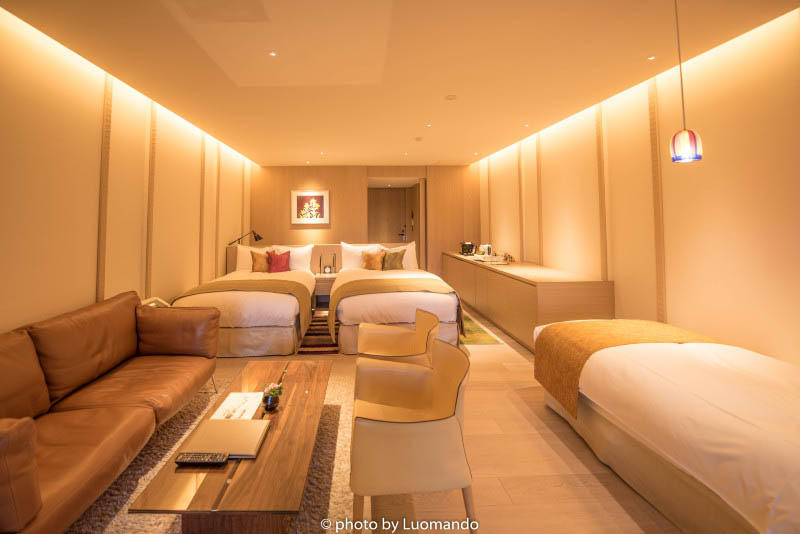 Hiramatsu Hotel is famous for its French Cuisine. Of course the most important thing is the dinner here. Dinner goes on for 3 hours, can you imagine it?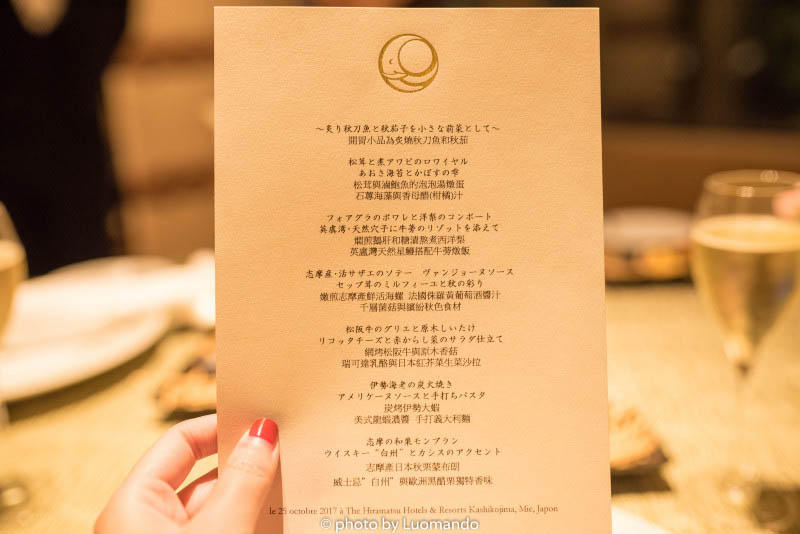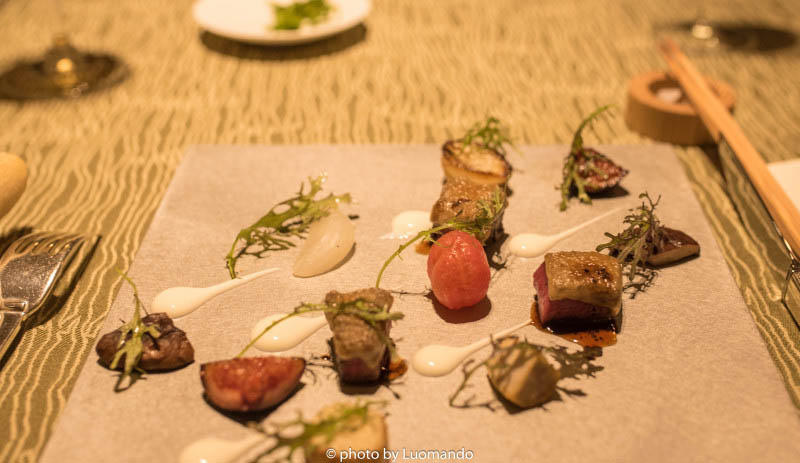 The Ise (伊勢, Ise-wan, an important bay in Japan) shrimp is the main dish this time.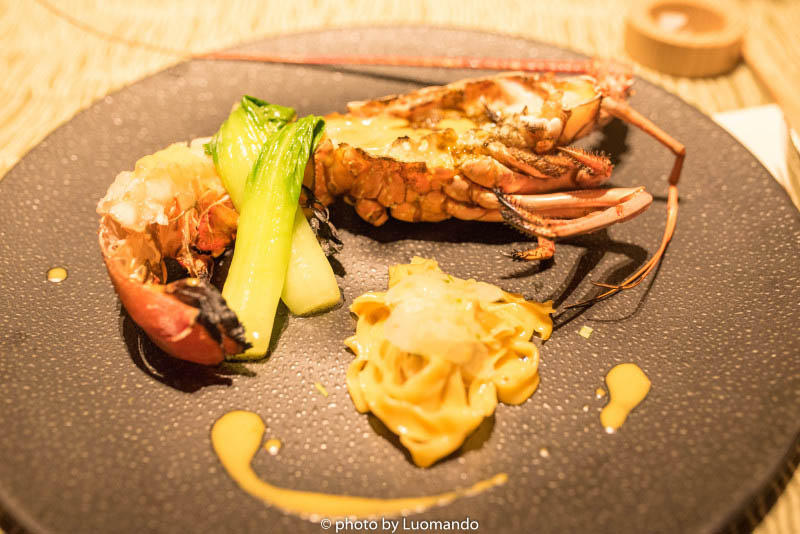 I have to say, the Chubu area is a wonderful place for resorts. There are many superior hotels here. Enjoying the spring and the ocean view, waiting for the sunrise, you can relax all day.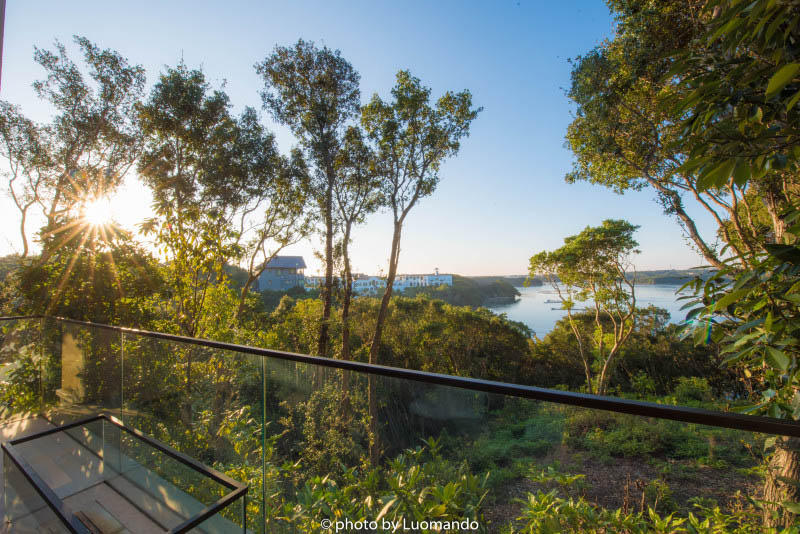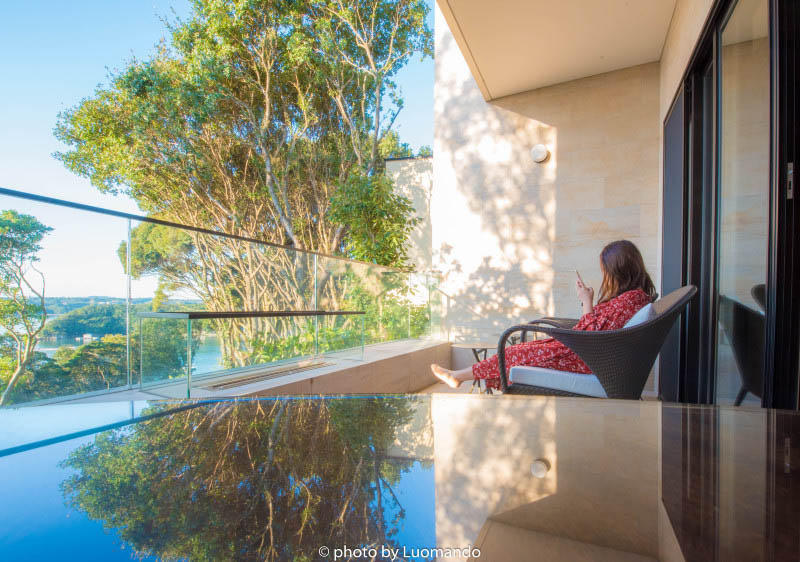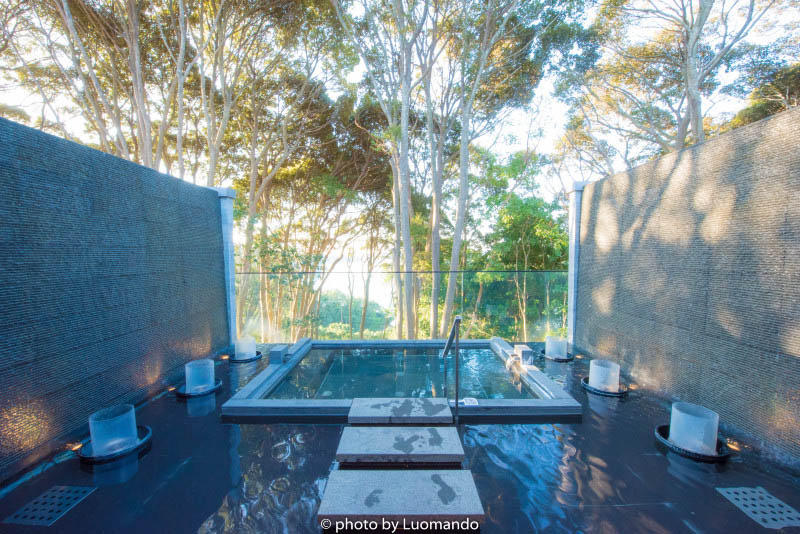 We had a lot of fun in our first 2 days, and are looking forward to the next 2 days in Nagashima(長島) and Nagoya(名古屋)!
For the whole report on Ctrip, please click here