| Centrip Editorial Board
Takasu: Enjoy the snow and cottages!
Sponsored by 高鷲観光協会
About Takasu
Takasu-cho, located in the northwest region of Gifu prefecture, is the right place for you to visit if you are interested in leisure or sightseeing.
It is not far from Takayama, which is another popular sightseeing spot, and is easily accessible from Nagoya, Kansai, and the northern parts of Japan if you rent a car.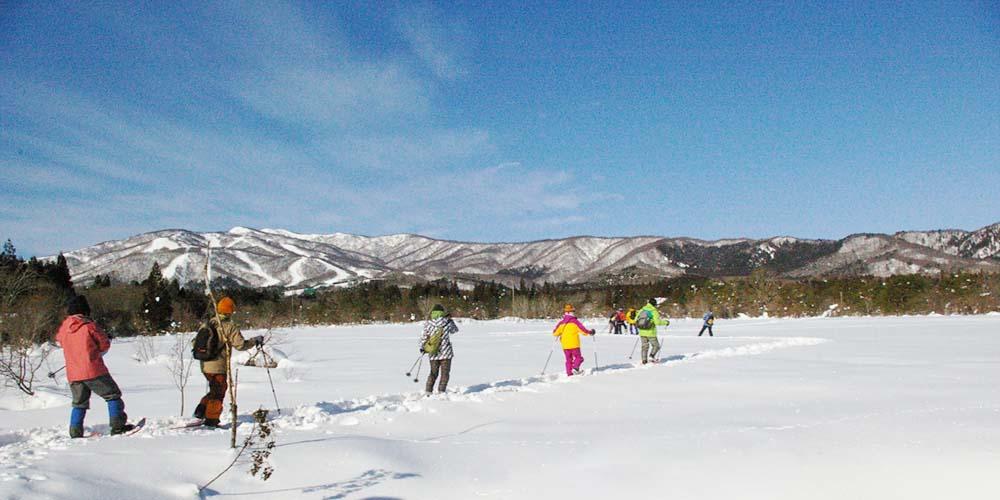 Since Takasu-cho is rich in nature, there are many attractions available no matter what season it is : skiing in winter, the combination of the flowers and the remaining snow which you can see while trekking in spring, rafting and shower climbing (climbing up through valleys and ravines) in summer, and the gorgeous autumn leaves you can enjoy while hiking in fall.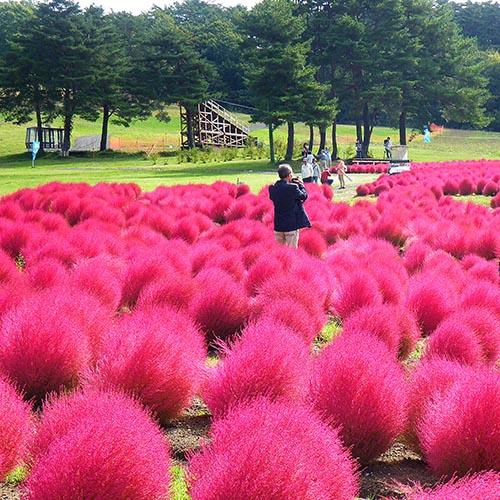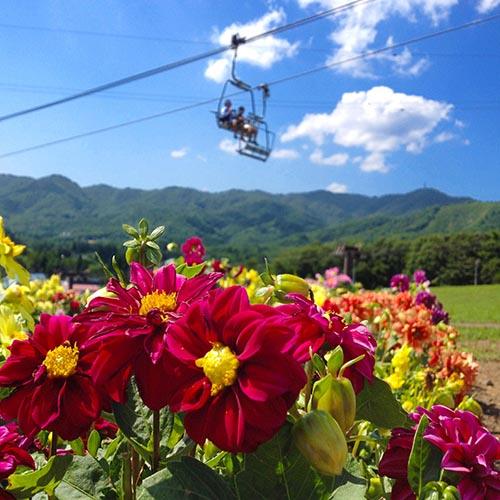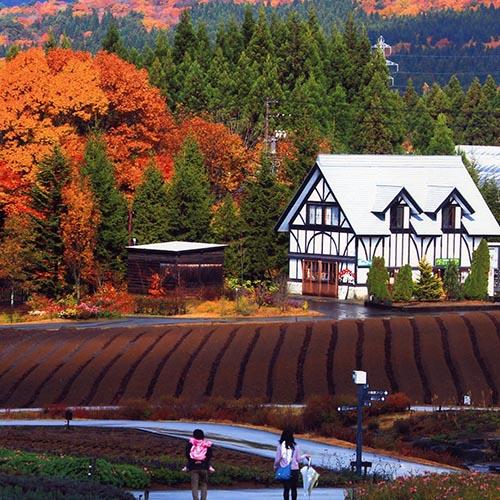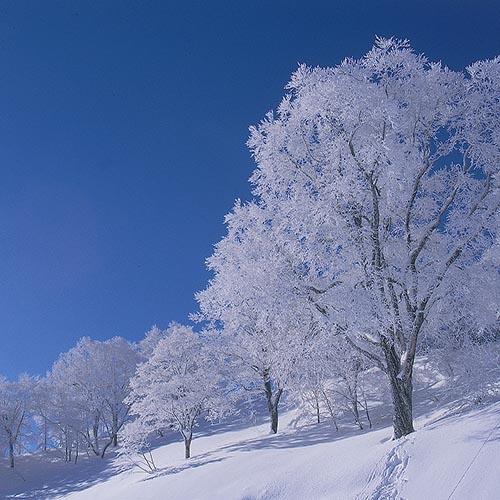 Enjoy the Cottages!
The Hirugano Kogen and the Akeno Kogen form a resort area 900m above the ground. It is also known for being an area with rental villas. For those of you that are not familiar with rental villas, it is a single-house type hotel where you rent the whole house if you plan to stay over.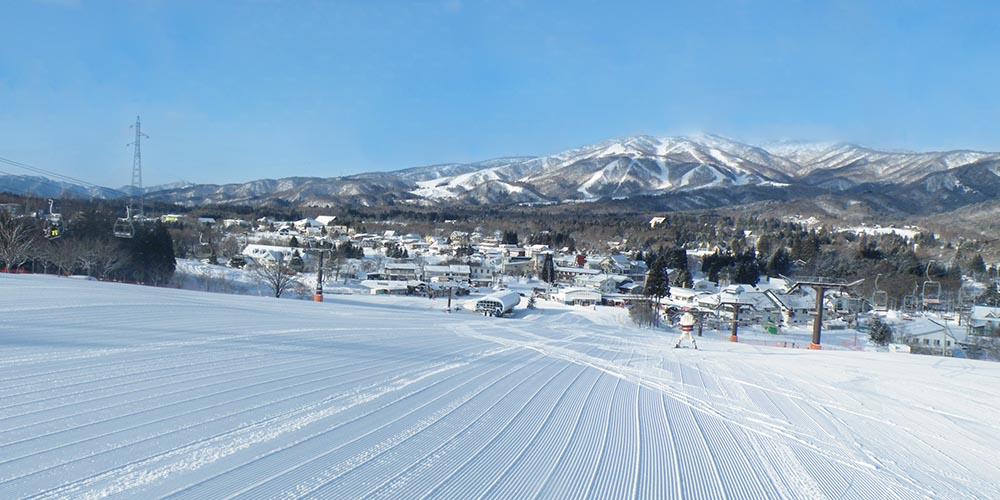 The arrangement of rooms is similar to a regular house: there is a living room, kitchen, bedroom, and a shower room. The big rental villas, which are primarily for family-use and groups, have more than one bedroom.
The best part is the kitchen. You get to enjoy cooking for yourself, along with your friends, family, and more!
Do not forget the private BBQ space, which is built along with the villas. Just bring some ingredients and you can enjoy a BBQ!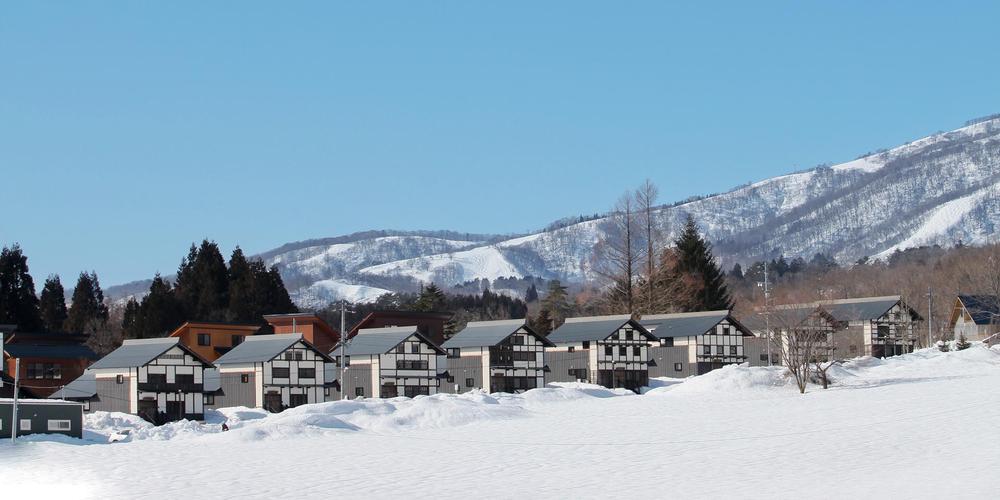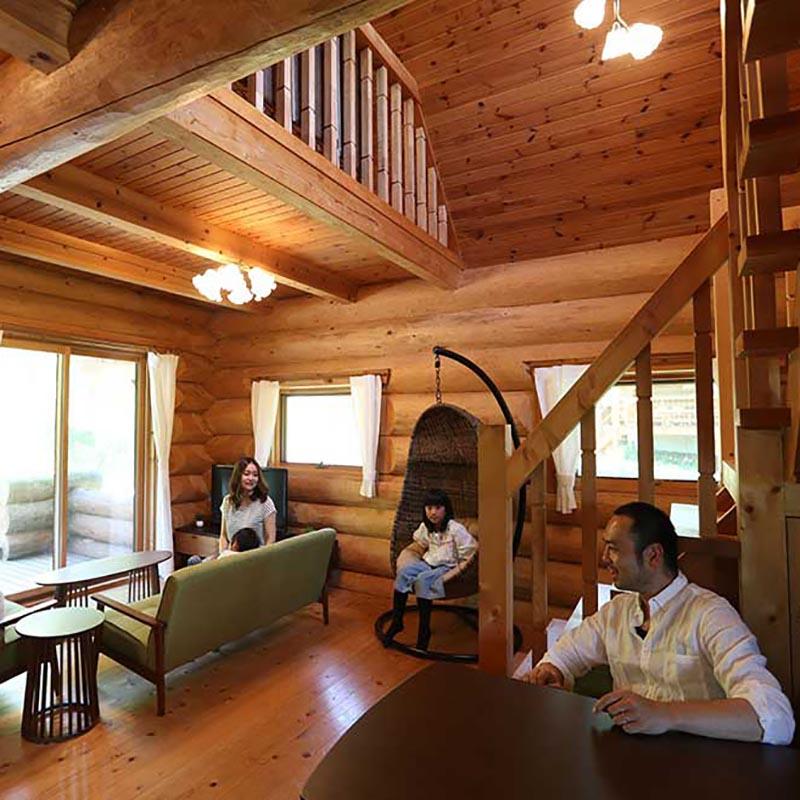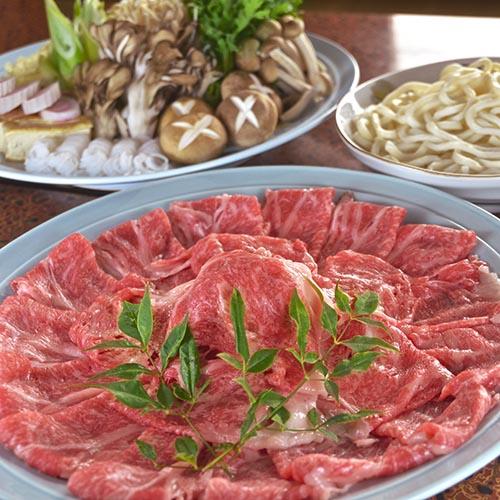 Some of the villas at the Hirugano Kogen are not just ordinary villas, but represent variations such as the old Japanese-style cottage with a vintage fireplace, rooms with leisure equipment, etc. Some even have fun facilities such as fishing ponds and an open cafe. For those who couldn't get to the supermarkets to buy ingredients for the BBQ, you can make use of the catering services.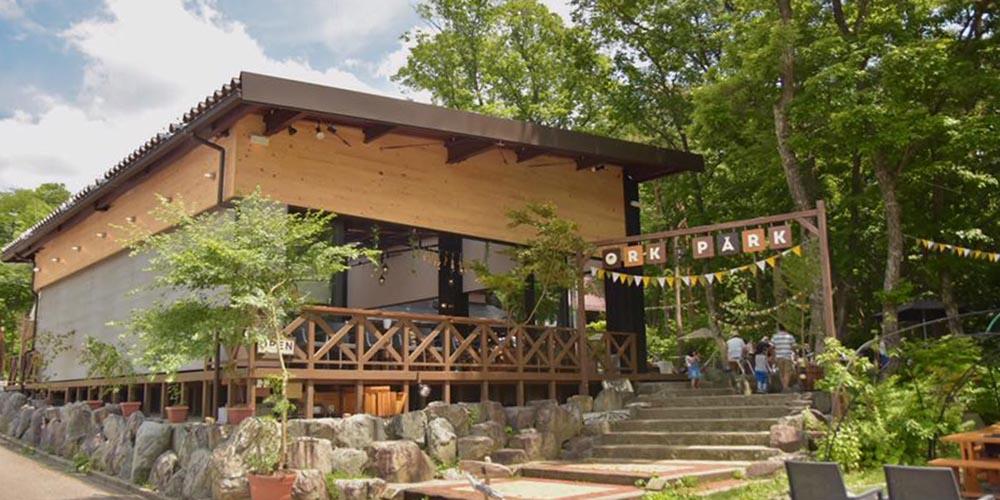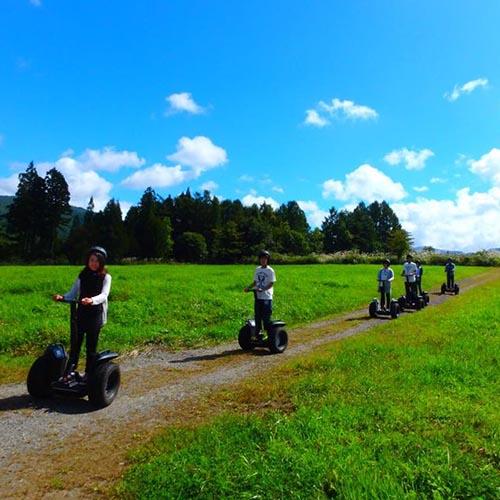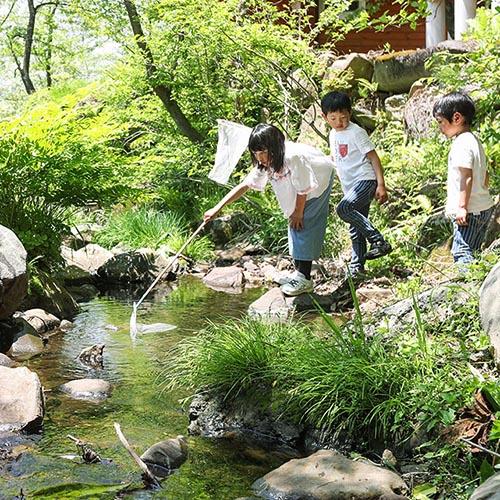 Recommended Cottages
Nagomiya Resort
A concept cottage with varieties such as the large cottage/BBQ/Japanese modern/old-style house/natural.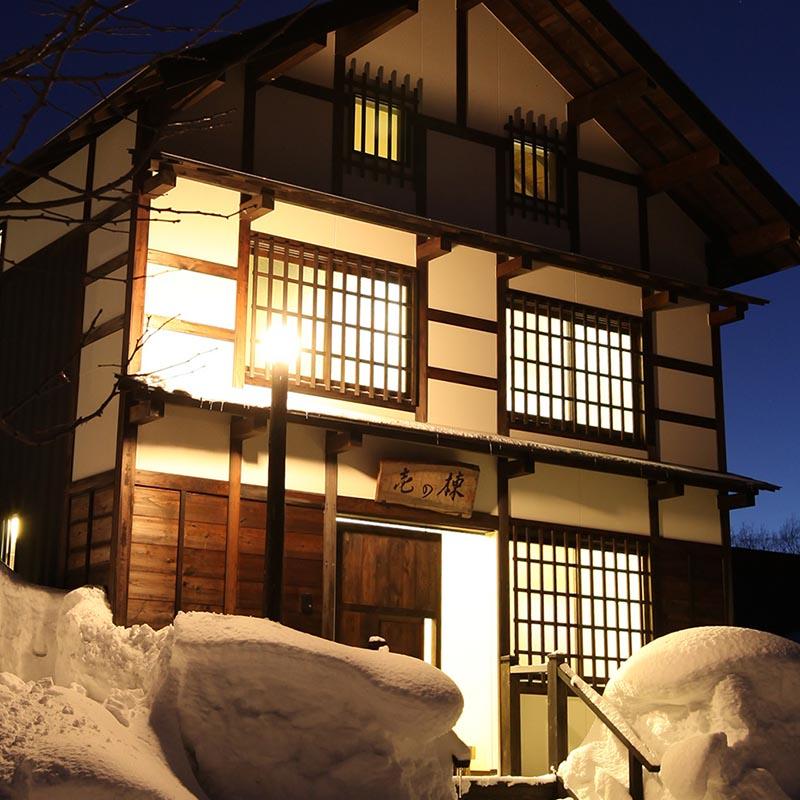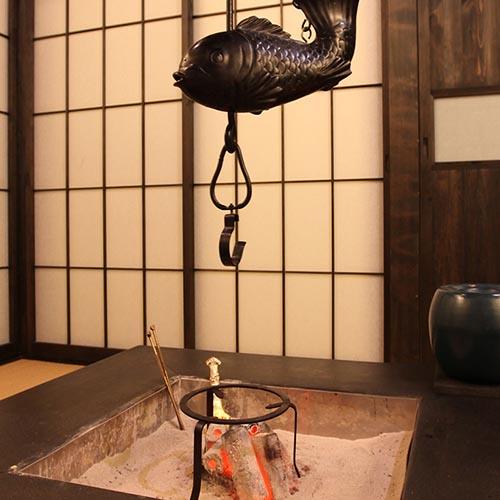 Morisora Cottage
A cottage specially designed for family use. There are facilities and services that will keep the children delighted!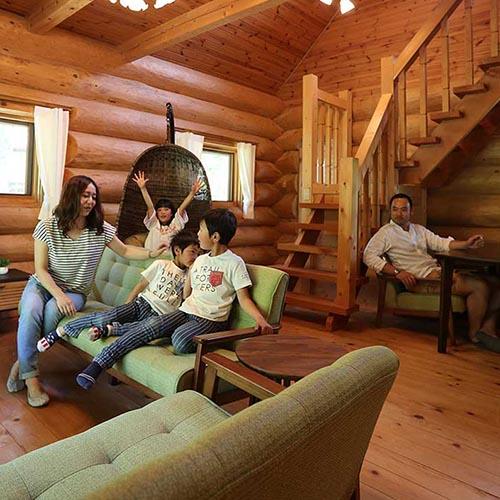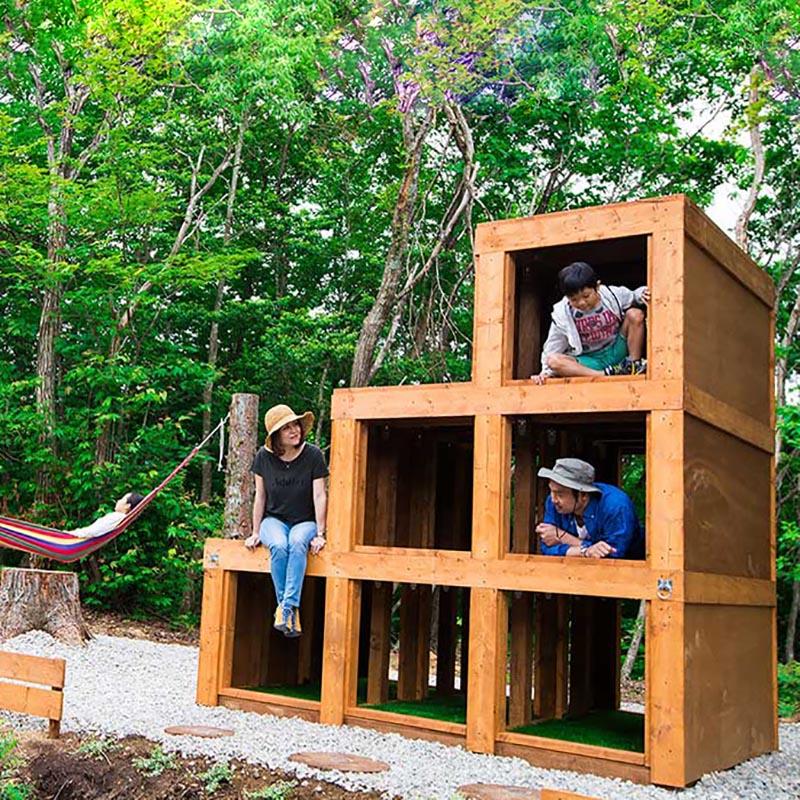 Rental villa "Ork Hirugano"
A cottage with a fishing pond and an open cafe. There are fun options such as camping, segways, buggys, and other activities.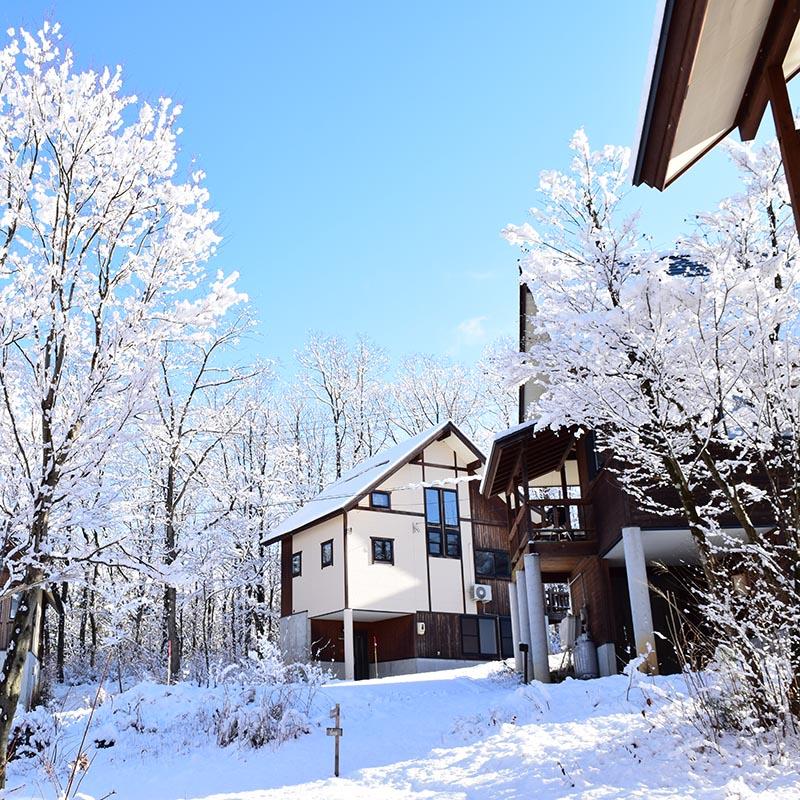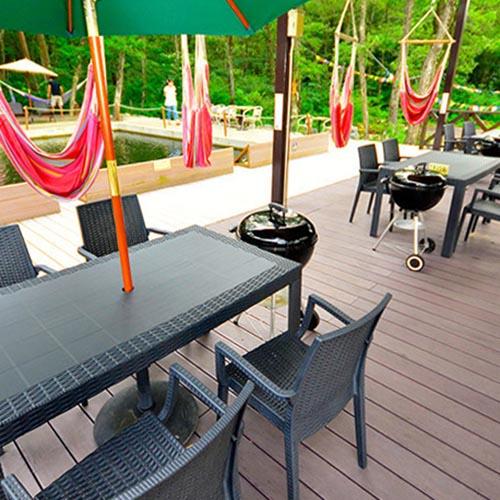 Enjoy the Grand Nature and Activities!
The Hirugano Kogen and Takasu, being located 900m high above the ground, are covered with snow in the winter.
The snowshoe will definitely add more fun to your trip!
The snowshoe is a special winter tool (like a shoe with small ski board stuck to it) which anybody from children to adults can enjoy. It prevents your feet from sinking into the deep snow.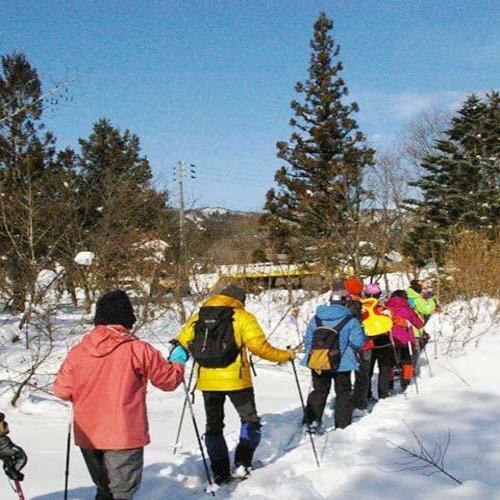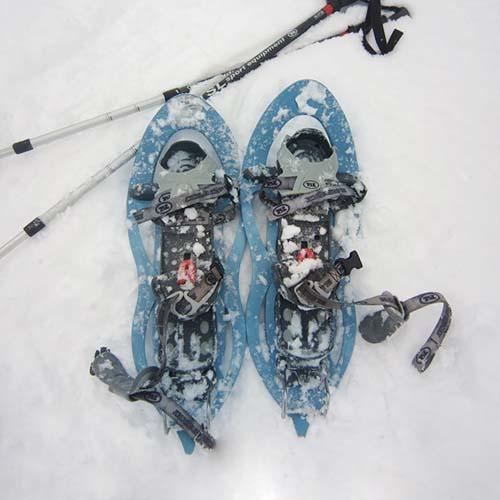 You can do whatever you feel like : take in the nature, roll around on the fluffy snow, and more. Make sure you don't forget to try out skiing, if you come to Takasu! There are 6 places where you can enjoy skiing in Takasu, and all are close to the Hirugano Kogen SA Smart IC, and the Takasu IC.
There are ski parks with courses for beginners, experts, and even a halfpipe for people who want to try snowboarding as well.
Some parks have sleds for people who are not used to playing in the snow!