| Centrip Editorial Board
More than just ski parks! Have fun in Takasu's summer
Mention Takasu-cho in Gifu, and most Japanese will say "a fantastic ski park in winter". However does this mean that Takasu is only fun in the winter? Absolutely not! Today I will show you how to have fun in Takasu during summer. Not only do you have outdoor activites and flower viewing, but also Japanese cultural experiences and local cuisine. Let's take a look!
What kind of place is Takasu(高鷲)?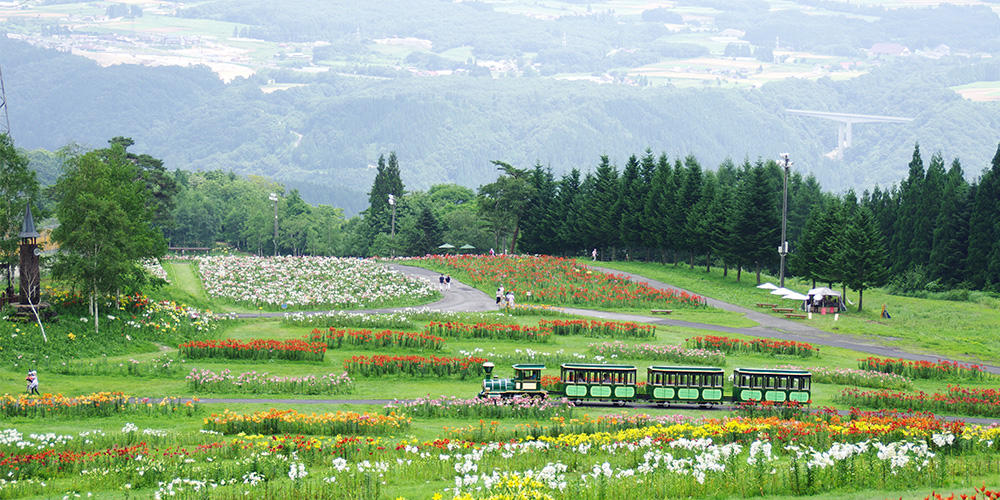 Takasu is located in the northwest of Gifu, near to the popular sightseeing spot Hida Takayama, and also close to the Nagoya, Kansai and Hokuriku areas. It takes about 2 hours to drive from Nagoya. Since most sightseeing attractions in Takasu involve natural scenery, it will be much more convenient to drive there.
Takasu, a ski park in winter, turns into a great place for outdoor activities and flower viewing.
I will also introduce various events around Hirugano Plateau, in four categories: the adventure course, healing course, culture course and gourmet food course. The choice is entirely yours! With all these four courses, you will have a great time all through the day!
Adventure course!
Come and join in with exciting nature-based activities!
Zip-line
Gliding through the forest like Tarzan
Place: Hirugano Kogen(Hirugano Plateau) Ski Park
The zip-line will allow you to glide through the jungle with a safety rope for protection. You can't get a more fitting activity for Takasu - a wooded ski park of Hirugano - than a zip-line!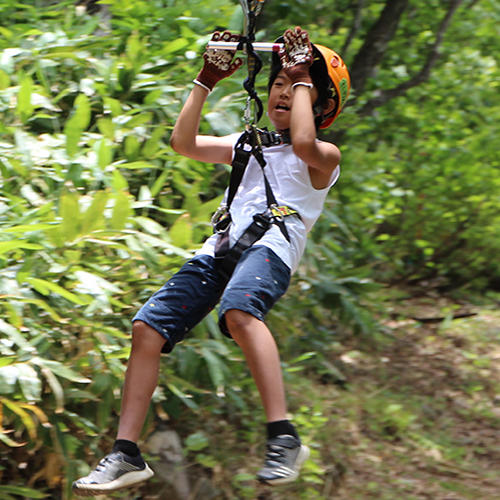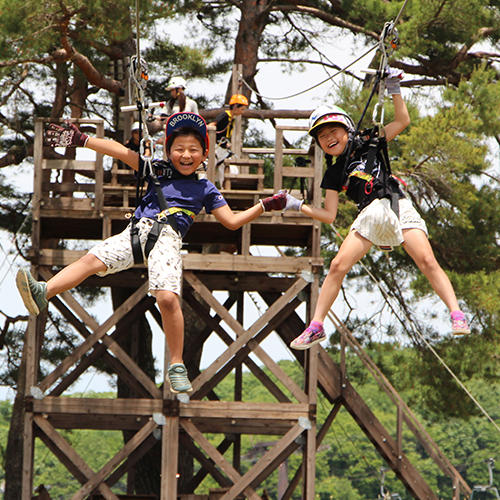 Don't forget to wear the safety helmet and safety zip-line pulley as directed by the intructor. Then it is time to glide! "Fly" from one tree to another just like Tarzan!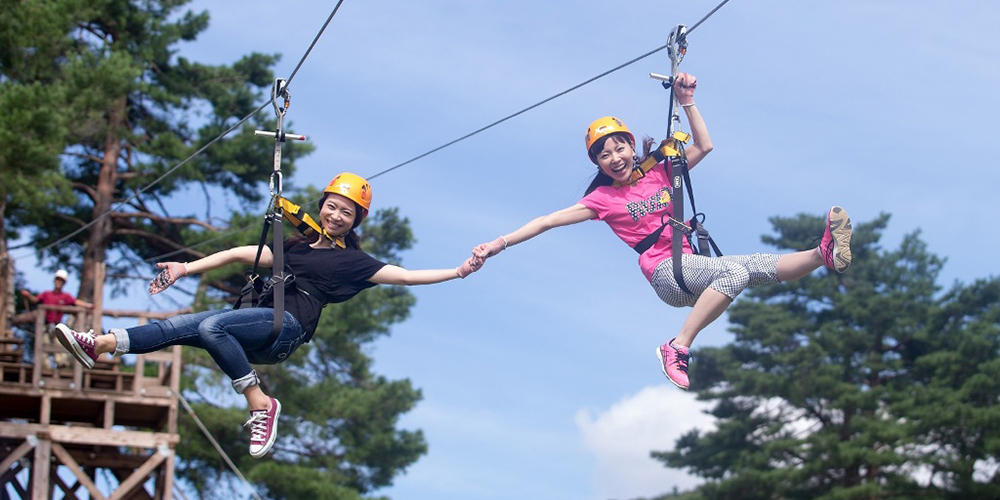 From elementary school students to adults, everyone can enjoy this experience! One time will take about 1.5 to 2 hours and cost 3900yen per person. A fun activity for the family!
There are other activities like tree climbing, BBQ.etc. I definitely recommend making a reservation in advance!
Hilltop Buggy Wild Adventure in the Mountains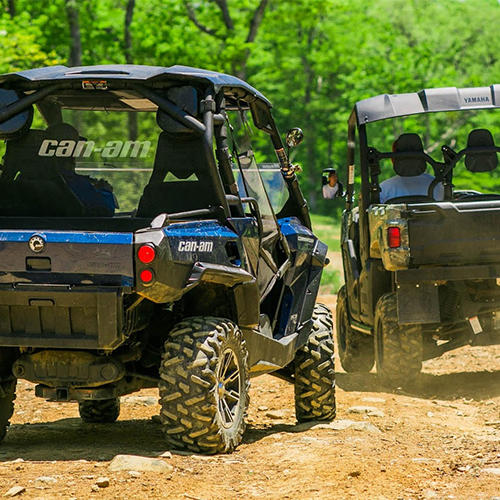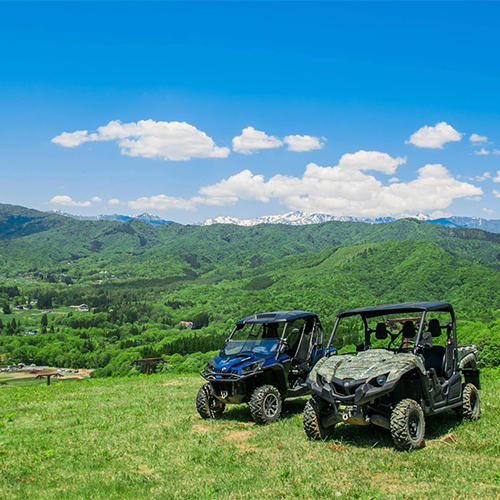 Place:Hirugano Kogen(Hirugano Plateau) Ski Park
For those who love both nature and excitement, the "Hilltop Buggy" is exactly what you are looking for!
Taking advantage of the geographical convenience of the plateau, Takasu has launched a hilltop buggy experience project.
By joining in, you can drive a buggy to the hilltop with the guidance of an instructor. As you make your way across the prairie forest, the ups and downs of the bumpy mountain road will make you scream! When finally arriving at the hilltop, you will be able to enjoy a perfect view of endless natural beauty.
Now let me show you how to get the most from this experience.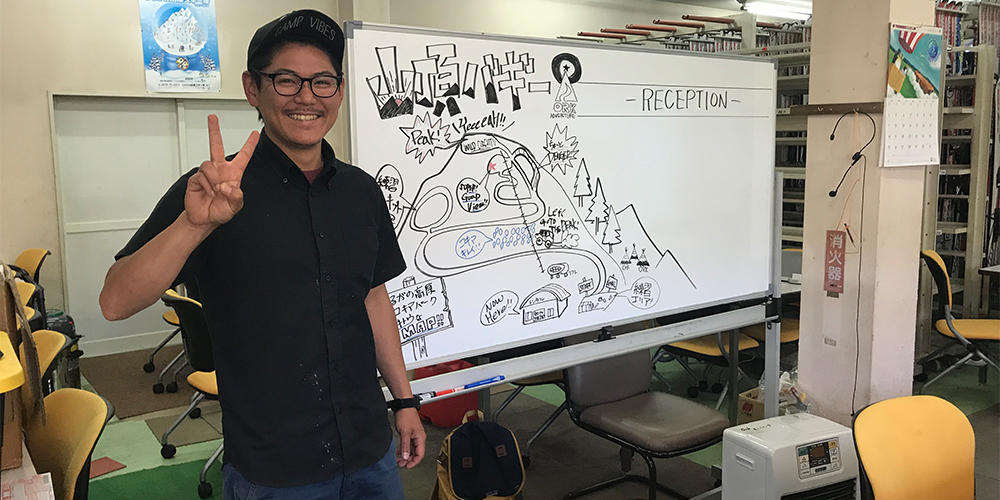 First go to irugano Kogen(Hirugano Plateau) Ski Park and rent a buggy (there are 3 types: 4-seat, 3-seat and 2-seat ). Practice your buggy driving skill at a practice zone with an instructor. On the way to the hilltop, there is an area full of bassia scoparia (Mexican fireweed). It is one of the spots in Hirugano Plateau known for its fantastic view. More, you will drive through an exciting area close to the edge of the moutain road.
Let's watch the driving video! Now you can explore the moutain area which is difficult to be arrived by car! And with a buggy, you can enjoy the beautiful natural view from a short distance.
The area closest to the edge of road is a little dangerous but very exciting!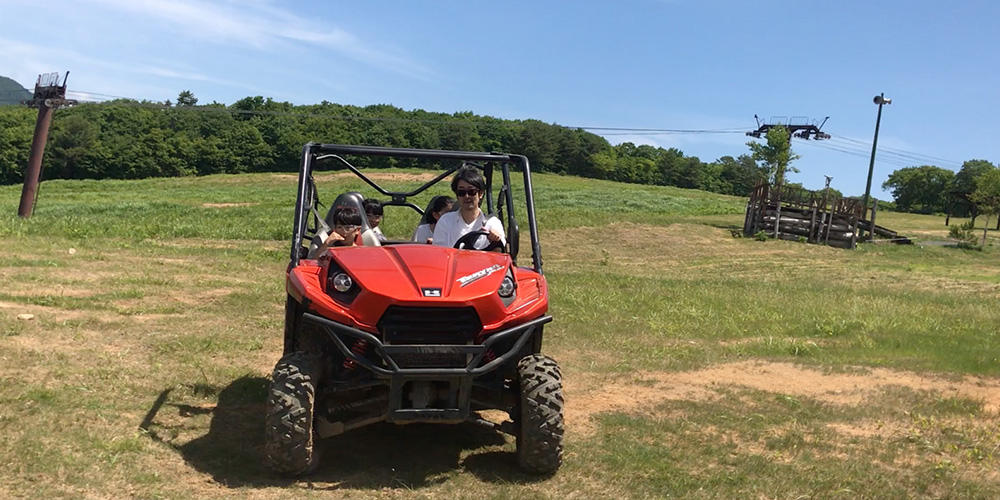 The best thing about all this is that anyone over 16-years old is allowed to drive it! As long as there is at least one person with a driver's license with you, then you will be OK even if you yourself don't have a license.
*Notice : You can not join the Hilltop Buggy Course if you don't understand or communicate in Japanese.
Healing Course
Come and enjoy the flowers and spend time with little animals!
Bokka no Sato
The "Hokkaido of Hirugano Plateau": Flower Ocean/ Pasture/ Handmade / Gourmet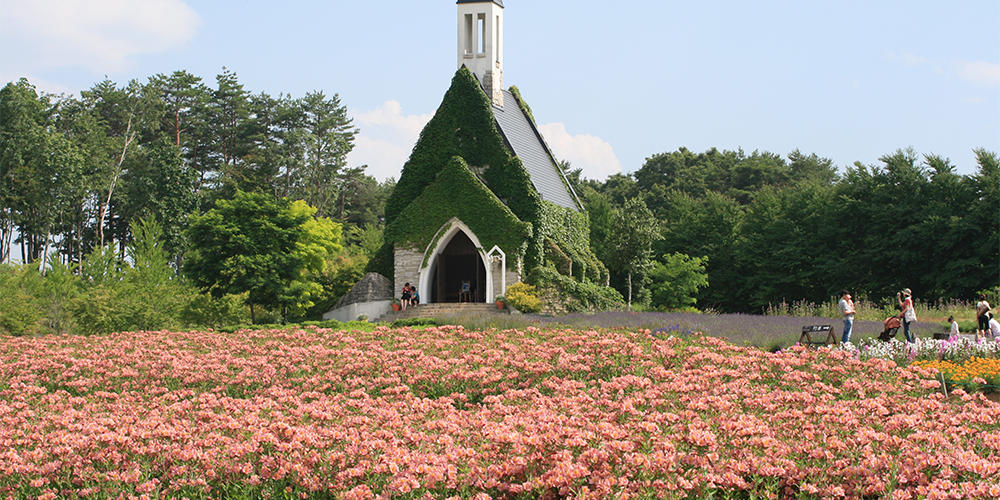 Bokka no Sato is a good choice for those who wish to enjoy flowers, ocean and pasture at the same time.
Bokka no Sato, located in Hirugano Platau, is a large area filled with various flowers: Garden tulips, lavender, sunflowers,etc. The endless ocean of flowers with the Flower Church, a landmark here, is a marvelous sight.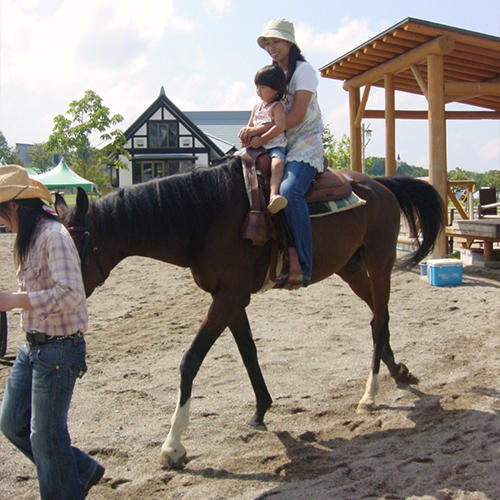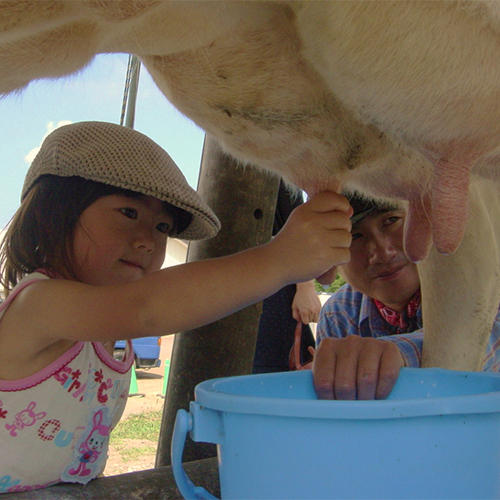 Besides the flower ocean, there is also a pasture where you can get close to various kinds of animals.
One of the most interesting event is the "Milking experience". By following the staff's advice, even a child can finish milking easily. This is however not the only event you can take part in: Horse-riding, playing with the Alpacas, wool shearing demonstrations - there are many events waiting for you! Another attraction is the handmade shop. You can try to make something - bread, pizza, wreaths, wristbands or various other things - by yourself!
As a pasture, the gourmet food is something you have to experience! Hida Beef hamburger, Bread made with milk fresh from the pasture, pasture milk ice-cream: all of them are worth a try! My personal recommendation is the "Super Rich Jersey Milk Cheese Cake"(1620yen) made by fresh jersey milk from Bokka no Sato.
Bokka no Sato, the Hokkaido of Hirugano Plateau, is a place where you can watch flower and touch animals in a short distance. It will take about five to six hours to enjoy everything here. When you make a schedule, it is better to plan a lot of time for staying here.
Bassia scoparia (Mexican fireweed)
Relax with over 10,000 cute little balls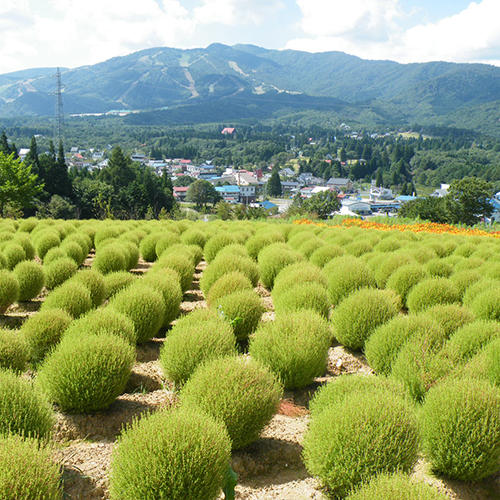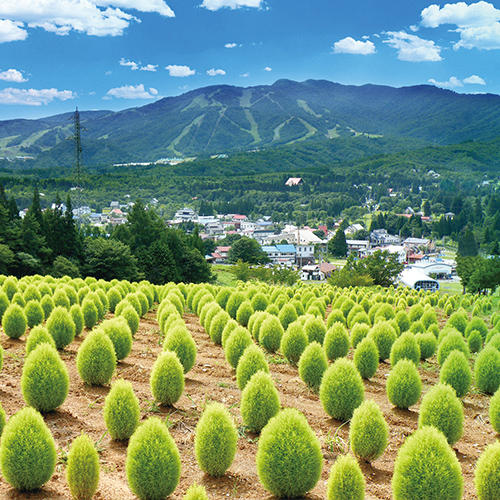 Place: Hana no Eki,
Hirugano Plateau (Kokia Park)
Have you ever seen such cute plants before? They sort of look like eggs! This is bassia scoparia. It is green during summer from mid-July, then turns red from late September. A green ball changes into a red one: the totally different sceneries of two seasons attract numerous visitors.
Kokia Park in Hirugano Plateau is famous in the Chubu area for its 10000 bassia scoparia. Since Hirugano Plateau is a ski park during winter, it's also possible to view an endless display of bassia scoparia from a cable car!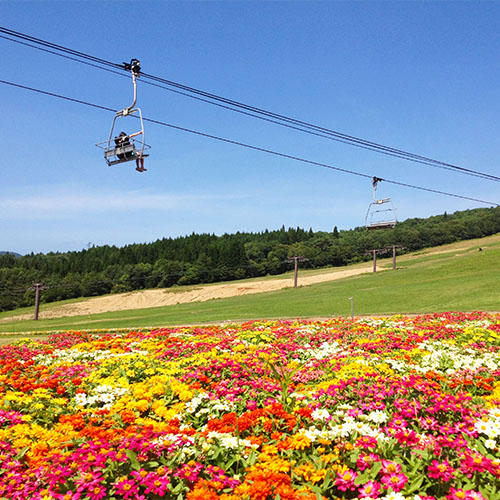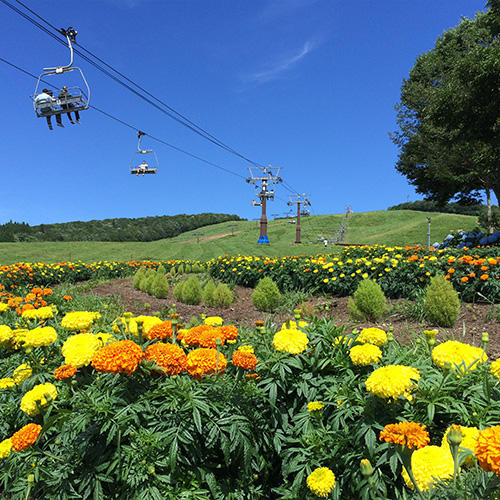 Not only the cute little bassia scoparia, but also an ocean of various other flowers awaits you! A good place for taking photos!
Dynaland Lily Garden
Take a cable car over the sea of lillies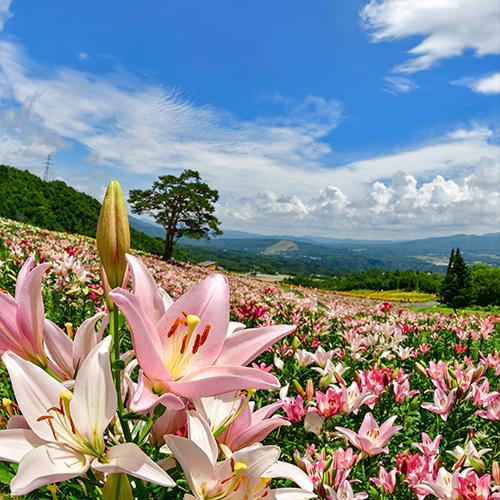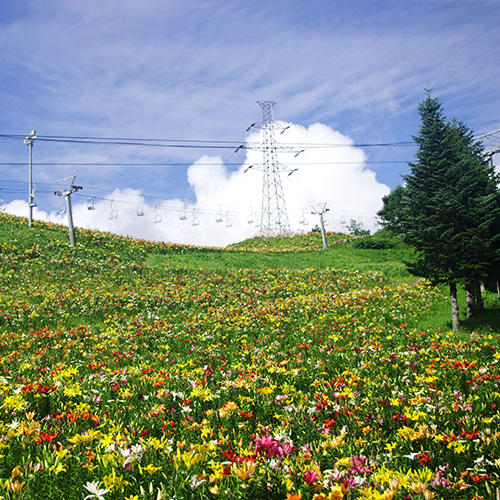 Place: Dynland Lily Garden
"Dynaland", a ski park in winter becomes the largest lily garden in West Japan between July and August.
With 36 million lily flowers and pleasant weather(around 30 degrees during summer), Dynaland has made a name as a favorite summer resort in Japan.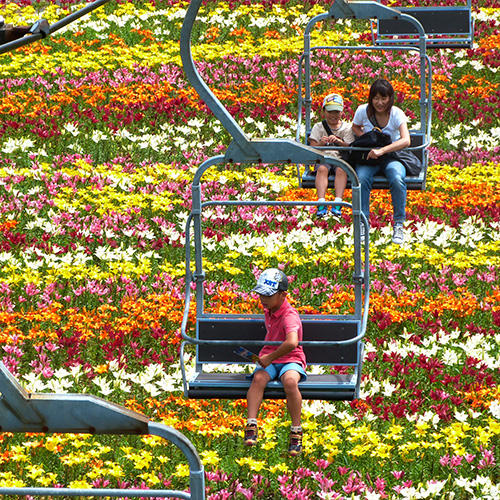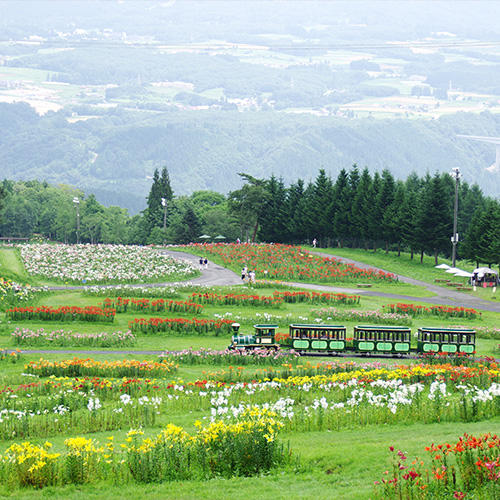 There are three interesting ways to enjoy Dynaland Lily Garden
1.Take a cable car and view the lily flower "pond".
2.Take the park train to see the lily flowers up close.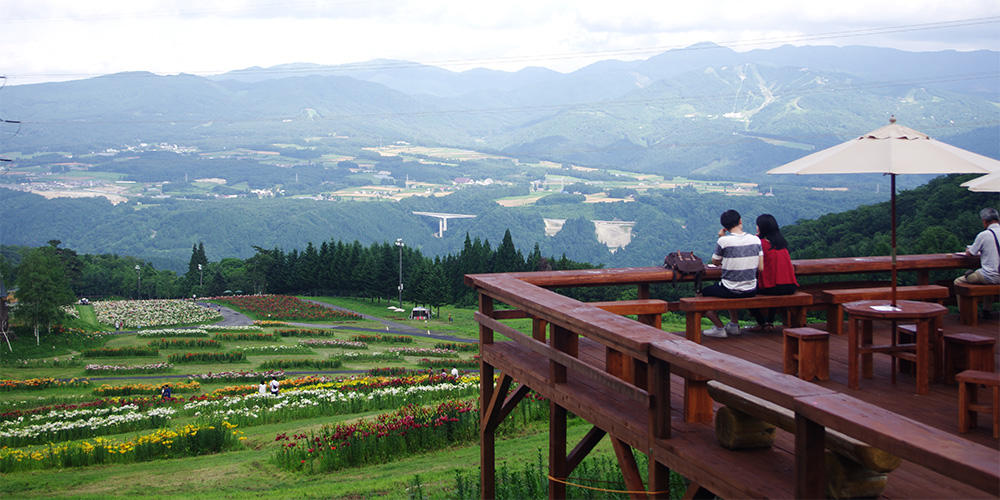 3.Stay at the terrace, enjoying the beauty of lily flowers while sipping a coffee.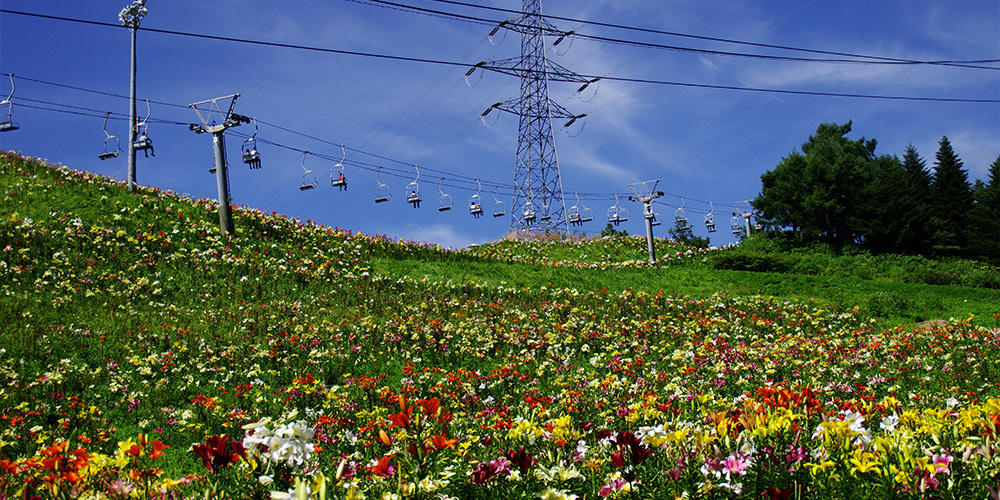 And there are many originals worth a try, like "Lily Ice-cream" and "Lily Roots Tempura "! You don't want to miss them!