| Centrip Editorial Board
More than just ski parks! Have fun in Takasu's summer 2
Page 1 was all about "Adventure Course" and "Healing Course." Next, we will tell you everything you want to know about "Culture Course" and "Gourmet Food Course." Enjoy!
Culture course!
The Japanese culture experience is waiting for you!
Gujo Odori Dance
A bon dance event from night to day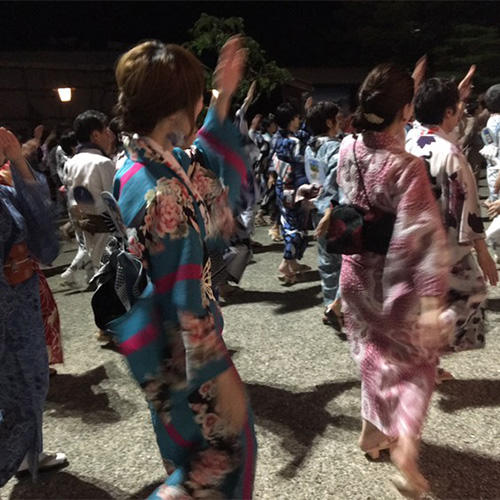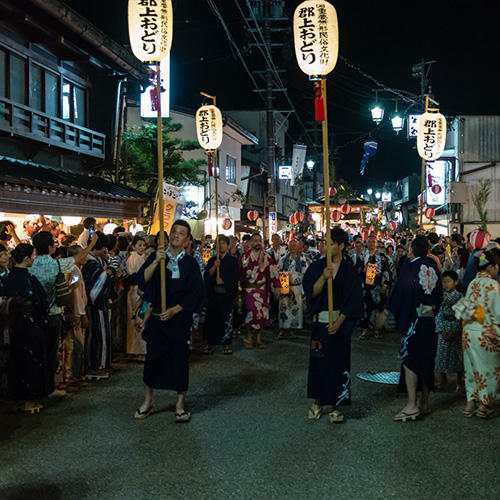 The Gujo Odori Dance in Gujo, Gifu is one of the 3 biggest bon dance* events in Japan. The event will be held over 33 nights from mid-July to early September in various places. The climax is from 8/13-8/16, during which people will dance from night to day!
The Gujo Odori dance originated 400 years ago. It was originally for helping people from various industries to get along well. The local city owners wanted the residents to dance together in the four days during the Bon festival regardless of social status.
*bon dance: A style of dancing performed during Obon(お盆/A Japanese Buddhist custom to honor the spirits of one's ancestors).
During the event, the residents - wearing Yukata and clogs - will follow the traditional musice and dance together. This dance is so simple that everyone can learn it in a short time. And the residents also welcome any visitors to join their dance. Don't hesitate to dance with them!
Gujo is not in Takasu(40mins drive from Takasu), but it is still worth a look!
Nagashi-sōmen
The birthplace of Japanese Nagashi-sōmen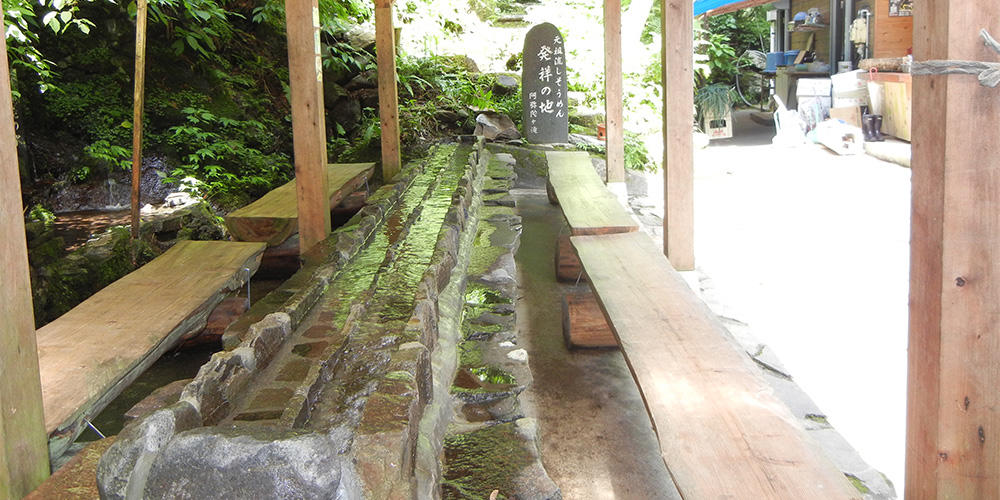 Place:Amida Waterfall (Amida Castle)
When we talk about Nagashi-sōmen*, the first thing you think of may be Kyoto Kibune(貴船神社/Kifune Shrine). But did you know that the birthplace of Nagashi-sōmen is Amida Waterfall near Takasu?
In Japan, the way to eat sōmen is as follows: 1.warm the sōmen, 2. cool it with cold water, 3. take some sauce. Nagashi-sōmen is one kind of upgraded sōmen. The sōmen will be put in a bamboo tube with a stream of water flowing through it. At the same time people will stand beside the tube to catch the sōmen quickly with their chopsticks.
*Sōmen: 素麺/Thin, white noodles made from wheat flour.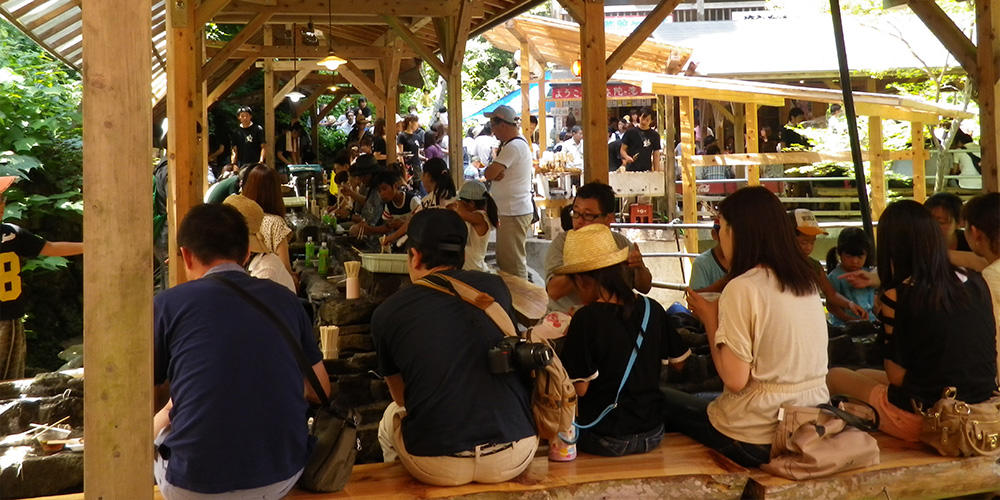 In Amida Castle, you can enjoy your Nagashi-sōmen surrounded by the sound of a waterfall. What's more, you can eat as much sōmen as you like (until the sōmen sauce is all used up). Because Amida Castle is surrounded by montains and forests, it is cooler than other places in summer. A nice summer resort!
After Nagashi-sōmen, you can visit Amida Waterfall which has been selected as one of the best 100 waterfalls in Japan. The water here is from Mount Haku, one of Japan's "Three Holy Moutains ". The Japanese believe that Amida Waterfall is an energy source.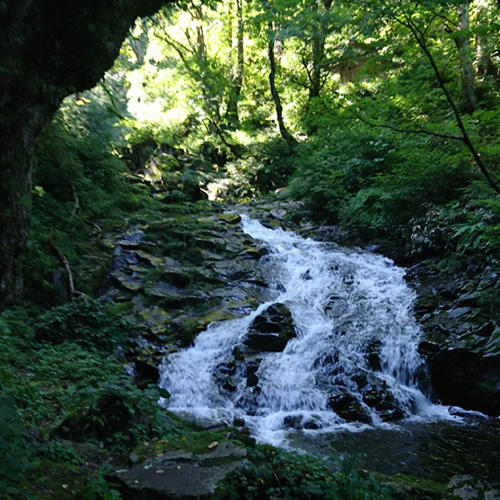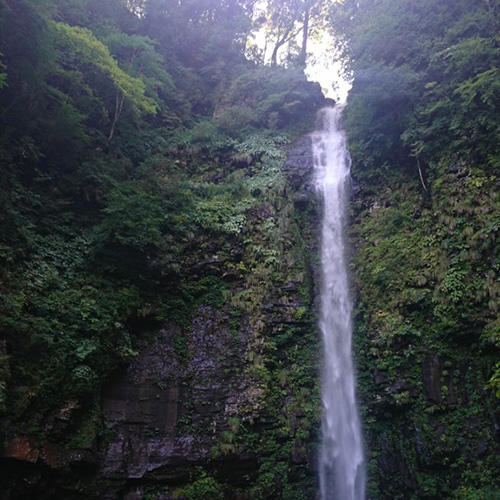 Gourmet Food Course!
Come and enjoy the local gourmet food!
Kei-Chan(鶏ちゃん)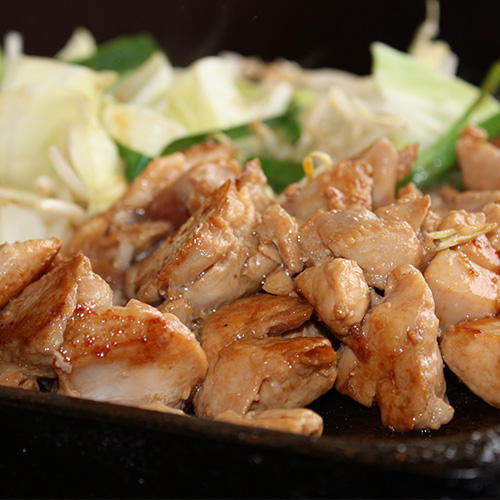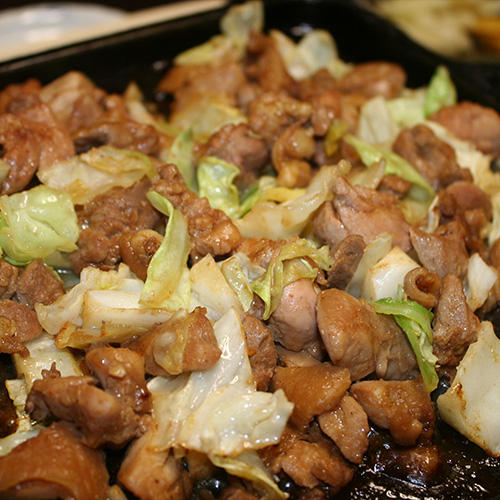 Kei-Chan is a local food of Gifu. To cook it, the chicken should be marinaded with Miso before being cooked with vegetables. It is so popular in Gifu that you can find it everywhere. You even can buy these gift-packaged Kei-Chan as a souvenir.
Hida Beef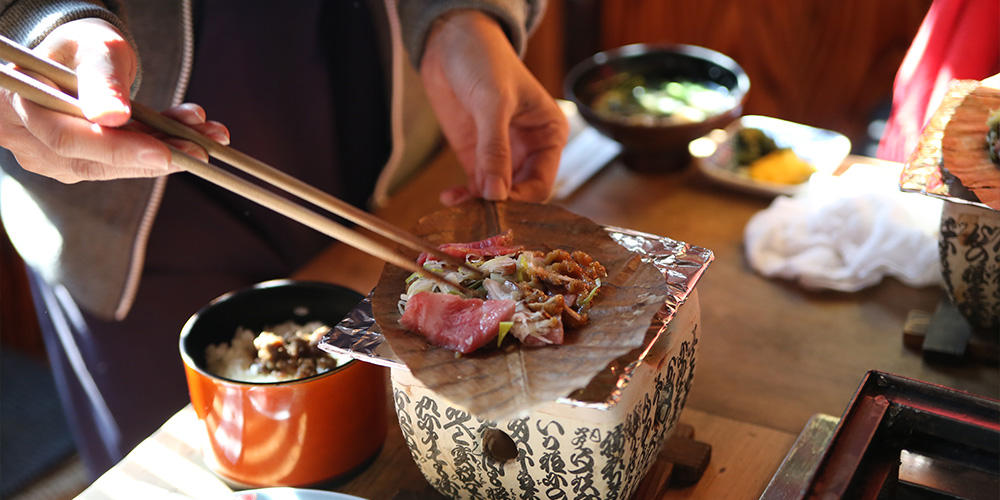 Hida Beef, as famous as Kobe Beef and Matsusaka Beef, is one of the local gourmet foods here. Melting on your tongue and of a high quality,Hida Beef is on sale at many shops in Takasu.
Summary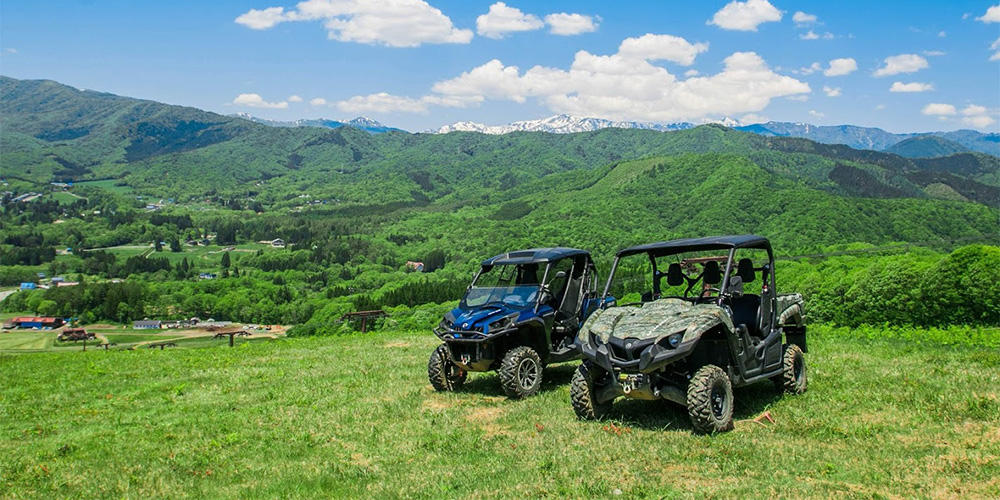 Takasu is a place where you can always have fun no matter what the season. A ski park in winter and a summer resort in summer. Various outside events make it a good destination for those who love getting close to nature.
A wonderful option for people who are tired of shopping and prefer to enjoy the natural views during a Japanese summer.