| Kinjo Centair Supporters
23 Young Ladies Recommend Food in CENTRAIR!
The cutest Japanese food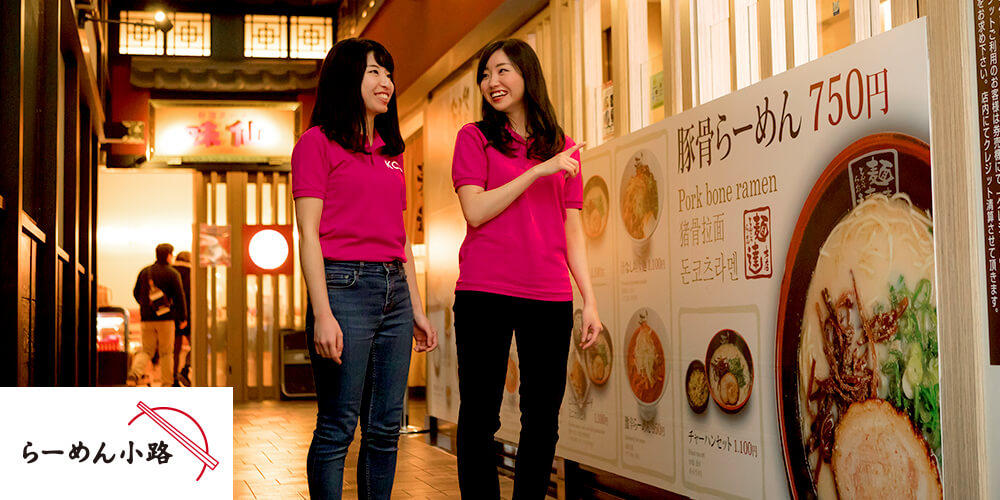 Ramen Street
Next to Japanese tempura and sushi, the most popular Japanese cuisine is ramen noodles! There are many famous ramen restaurants in Centrair where piping hot ramen will welcome you. You can choose from a variety of soup flavors such as pork bone, soy sauce, and chili pepper. A must eat in Japan; a bowl of ramen from Ramen Street will truly capture your heart!
Misen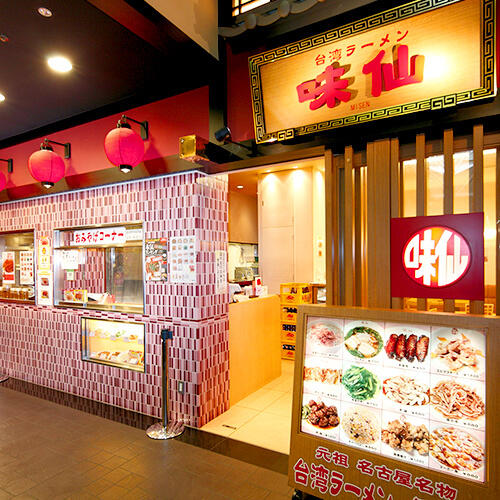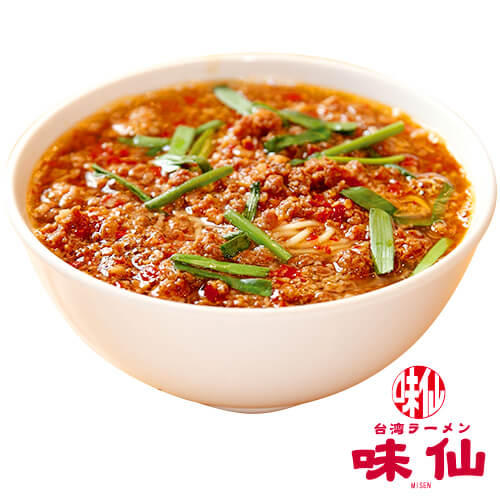 [4F ちょうちん横丁]10:00am-9:00pm (L.O. 8:45pm)
Spicy food lovers should never miss a visit to Misen! At Misen, they serve Nagoya's local ramen called Taiwan Ramen. This is made from a lot of sautéed ground pork and Chinese chives, in a chicken soup. How much spiciness can you bear? Of course, you can get a milder Taiwan Ramen if you order the "American" version. At Misen, the Sichuan bean-curd rice and shrimp mayonnaise are also quite famous!
Mentachi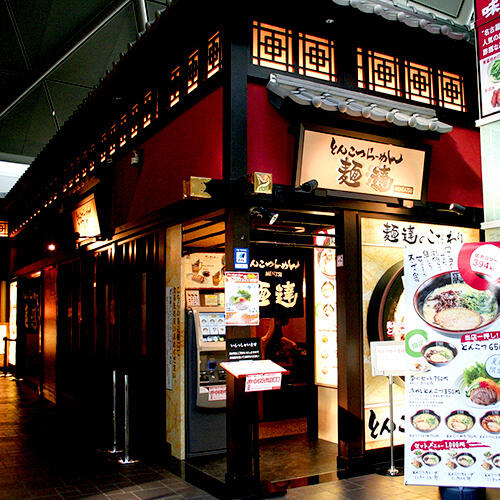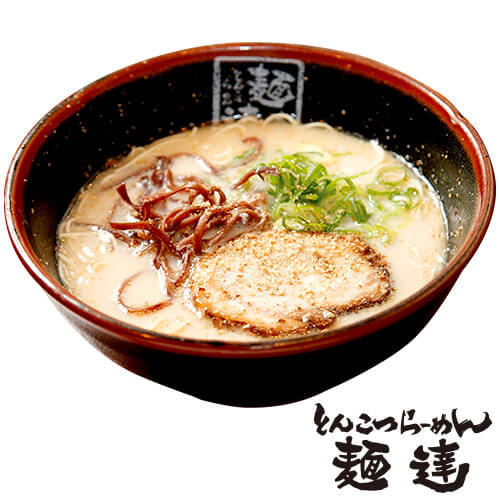 [4F ちょうちん横丁]10:00am-9:00pm (L.O. 8:45pm)
If you would like to try the most popular ramen flavor, Tonkotsu, you should visit Mentachi. The ramen here is characterized by a rich creamy soup with a light after taste. To create this richness, this store's Tonkotsu Ramen uses homemade noodles that combine two different pastes. The rich soup is made from chicken bones and seasonal vegetables. When you try it, your body and mind will find comfort and warmth.
Experience Japanese food culture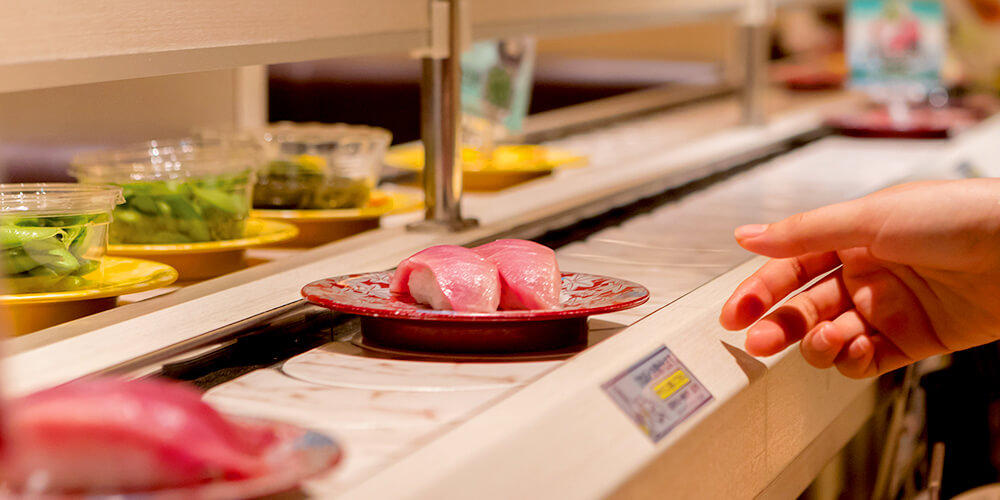 Marutyu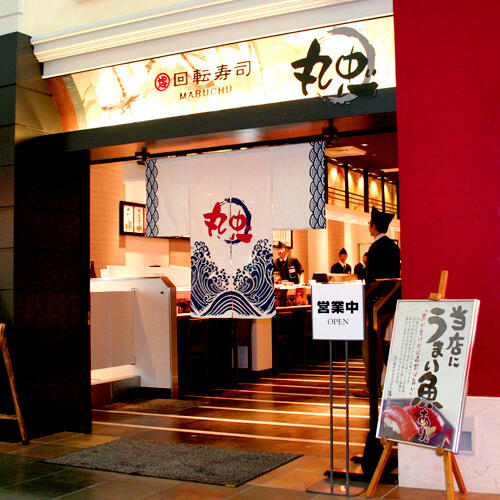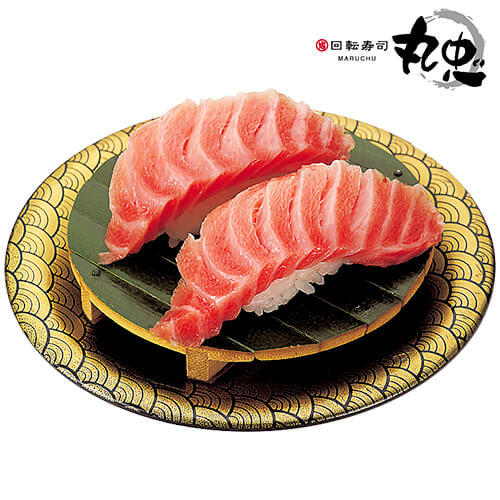 [4F レンガ通り]9:00am-9:00pm (L.O. 8:45pm)
When it comes to Japanese food, everybody automatically thinks of sushi! You must have sushi on your last day in Japan and take home a nice memory of Japanese cuisine. Alternatively, if you just arrived in Japan, sushi is also the perfect food to get you accustomed to Japanese tastes. If you have never tried it yet, don't worry. There are various kinds of sushi toppings, besides raw fish, which are a safe start for sushi beginners or foreigners who have never eaten sushi before. Marutyu provides the menu in foreign languages and you can pick your favorite sushi on a plate from a conveyor belt. Enjoy!
Japanese taste challenge: Raw egg on steaming hot rice
M's DINING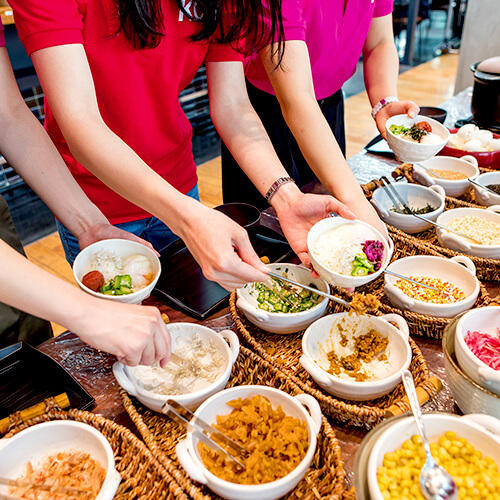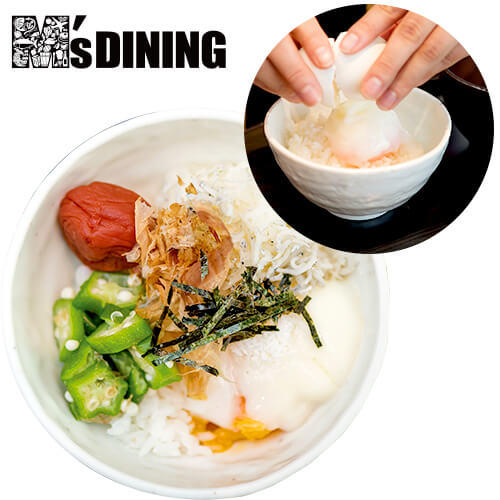 [4F ちょうちん横丁]7:00am-9:00pm (L.O. 8:30pm)
"What are you doing!?" will probably be your first thought when you see a Japanese person eating raw egg on rice! However, regardless of age, Japanese people love this "raw egg on rice" or "Tamago Kake Gohan" in Japanese and "TKG!" in short. Since eggs produced in Japan are well known for their freshness, foods using raw egg, like TKG, taste really good. Your trip to Japan will definitely be off to a great start if you begin with TKG and you will get a chance to get closer to Japanese culture as well. A variety of other toppings such as gumbo, corn, and whitebait are also available. Go ahead; discover your best combination!
Why don't you try Gelato with bread!
Desserts: Gelatora
[closed]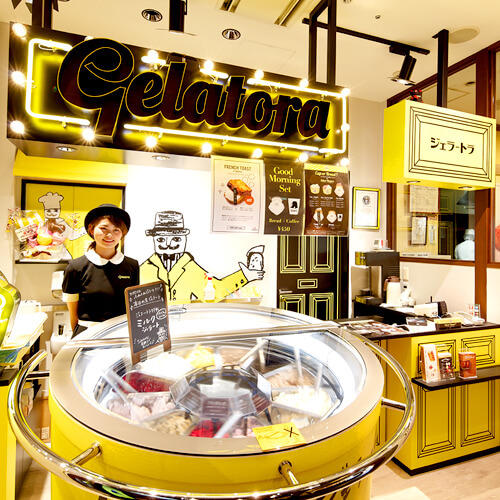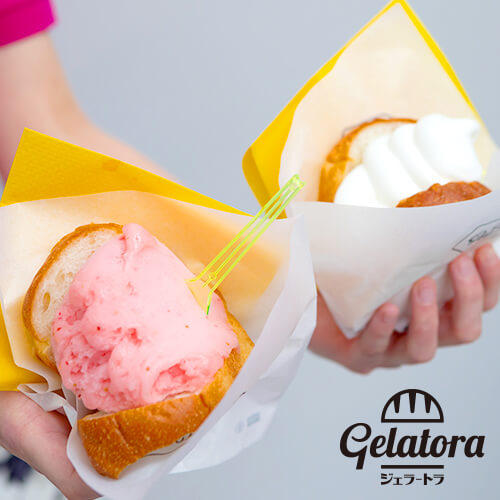 [4F ちょうちん横丁]8:00am-9:00pm
This is a new kind of sweet that comprises of gelato between slices of bread, also known as Gelatora. You will definitely be amazed at its marvelous texture! This is a unique collaboration between gelato—that has an especially smooth texture—and Pan-no-tora, which is rich, white bread made using the original formula. Cold gelato and surrounding moist, white bread are combined together to create this marvelous texture. You can pick your favorite flavor from plentiful choices of rich and sumptuous gelato.
Let's explore the food court at The Little Food World!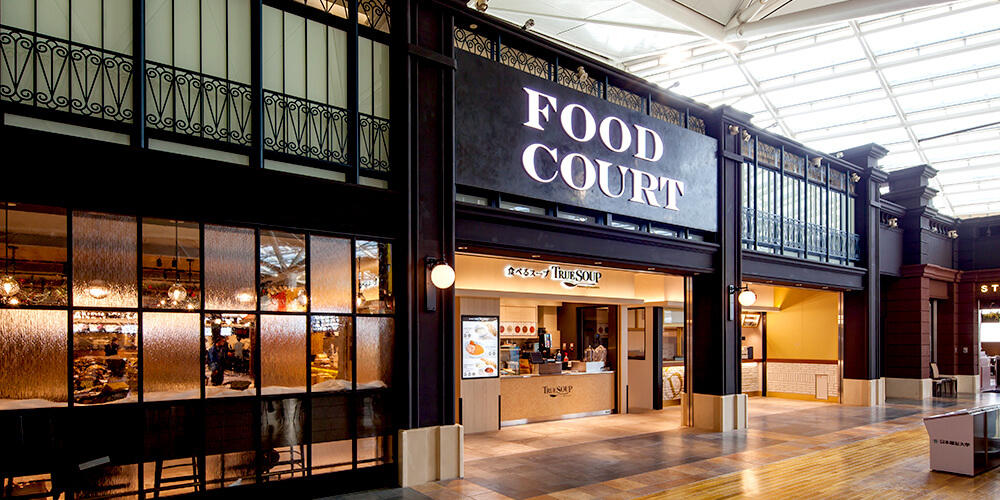 On the fourth floor, there is a food court that you can freely enter. There are various food choices, from seafood rice bowls to ramen and curry rice. You can have a proper meal even if you do not have time before your departure.
Chinese Food:LONG-hu Air-KITCHEN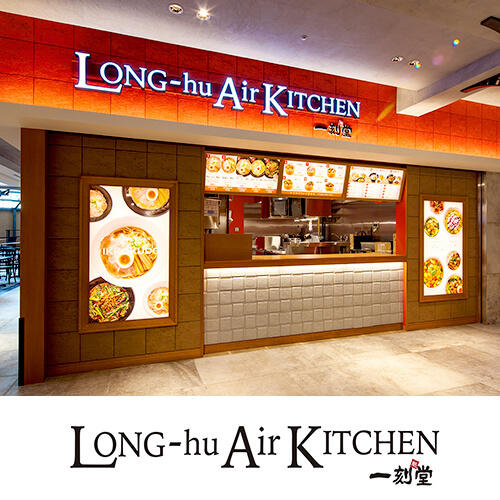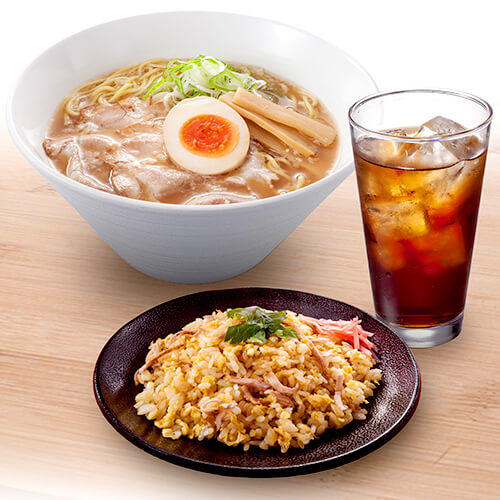 [4F レンガ通り/フードコート]7:00am-9:00pm (L.O. 9:00pm)
LONG-hu Air-KITCHEN is a ramen and bowl-meal restaurant. This is a very casual restaurant that has a lot of ramen and bowl-meal options. For those who want to try both, we strongly recommend LONG-hu Air Kitchen. They also have an English menu so no need to worry!
Curry:Curry House CoCo Ichibanya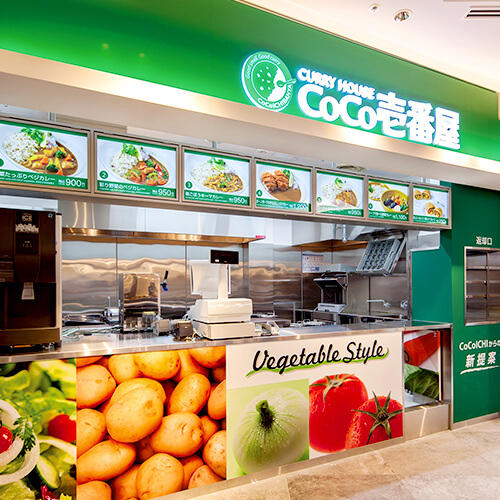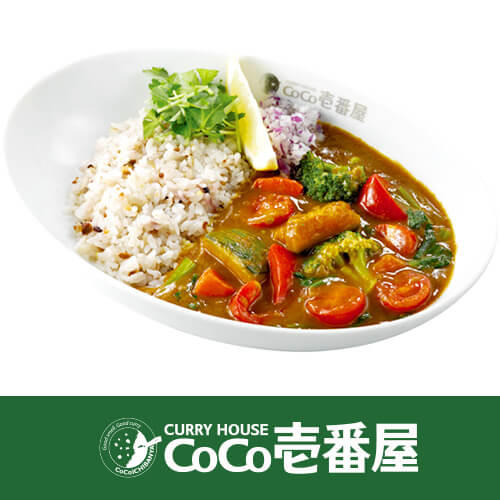 [4F レンガ通り/フードコート]7:00am-9:00pm (L.O. 9:00pm)
Curry House CoCo Ichibanya is a chain of curry restaurants, popular in Japan. The Centrair branch has an Asian-style curry that has coriander on curry! Sounds interesting, right? They also have a vegetable curry, only available at Centrair; it's good for your health too!
Seafood Bowls:Fish Rice Bowls "Uojo"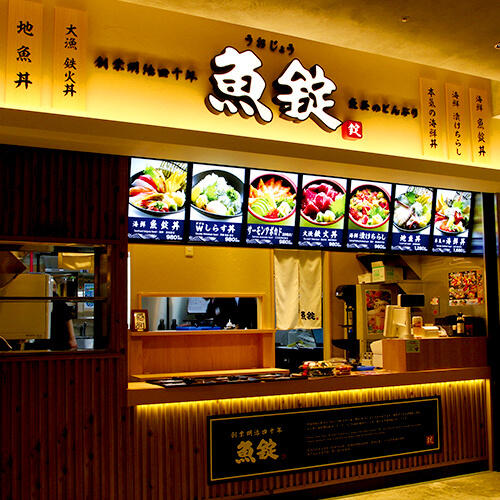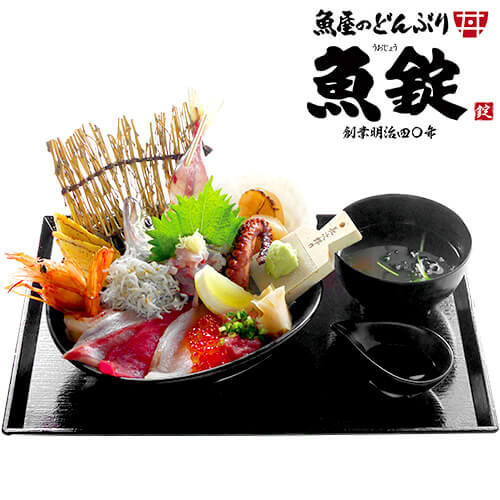 [4F レンガ通り/フードコート]7:00am-9:00pm (L.O. 9:00pm)
Bowls filled with fresh, seasonal fish! With reasonable prices here, you must couple your meal with a glass of beer in order to fully enjoy this! The bowls look very beautiful and colorful too! These fish bowls are a must-try, and you will truly enjoy Japanese seafood!
Food surprise is here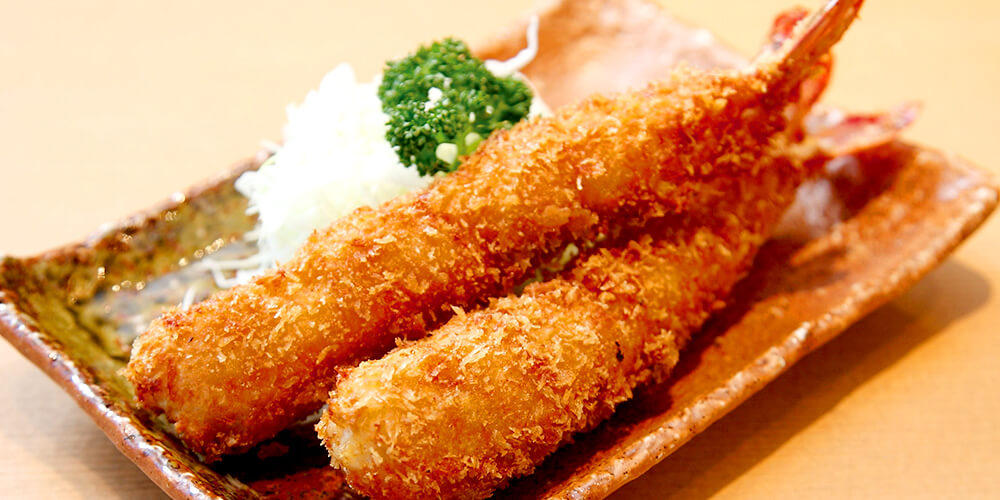 Fresh Fish Cuisine: Maruha Shokudo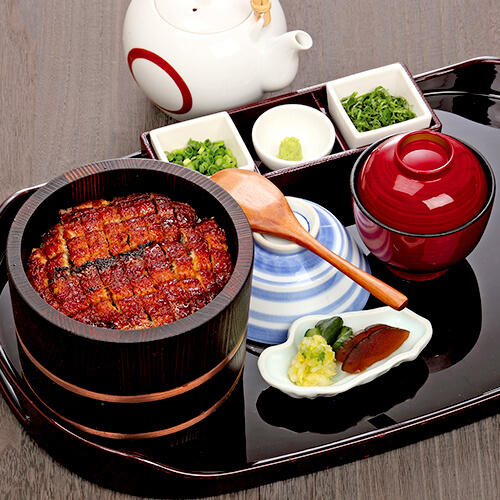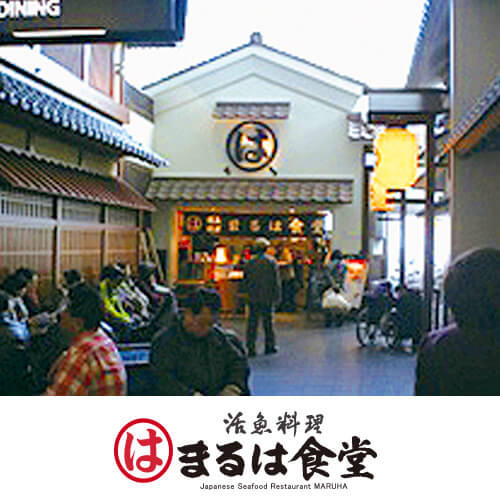 [4F ちょうちん横丁]10:00am-9:00pm (L.O. 8:00pm)
The most famous menu at this restaurant is jumbo, deep-fried prawns! The prawns used are fresh, juicy, and big. Eating hot, deep-fried prawns will make you happy, but don't forget to blow on it to cool it off first! This dish comes with rice and miso soup so you will really enjoy this Japanese style set-meal. While eating fresh seafood at this restaurant, you can also enjoy a view of the runway and Ise Bay from the windows!
The best Japanese style fried chicken restaurant
Chicken Cuisine: Torisanwa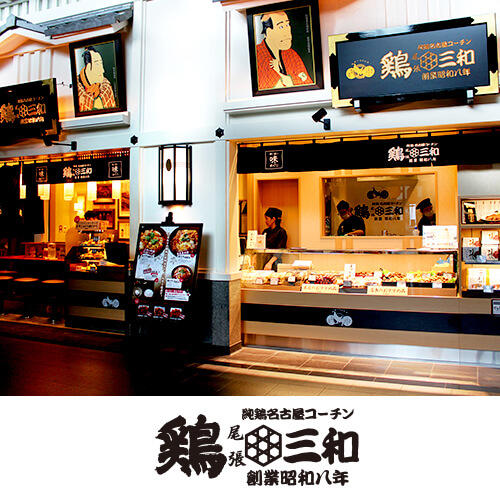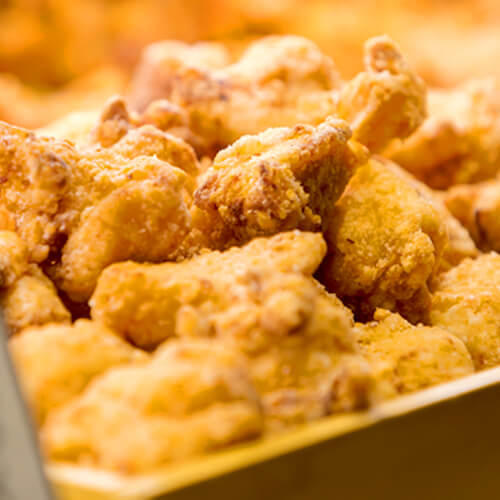 [4F ちょうちん横丁]8:00am-9:00pm (L.O. 8:30pm)
Japanese style fried chicken is now greatly popular among Asian people. A single bite of it will captivate your taste buds; inviting one bite after another. You can choose your favorite flavor from many different ones such as soy sauce flavor and salt flavor. Enjoy finding the best style for you!
Kinjo Centrair Supporters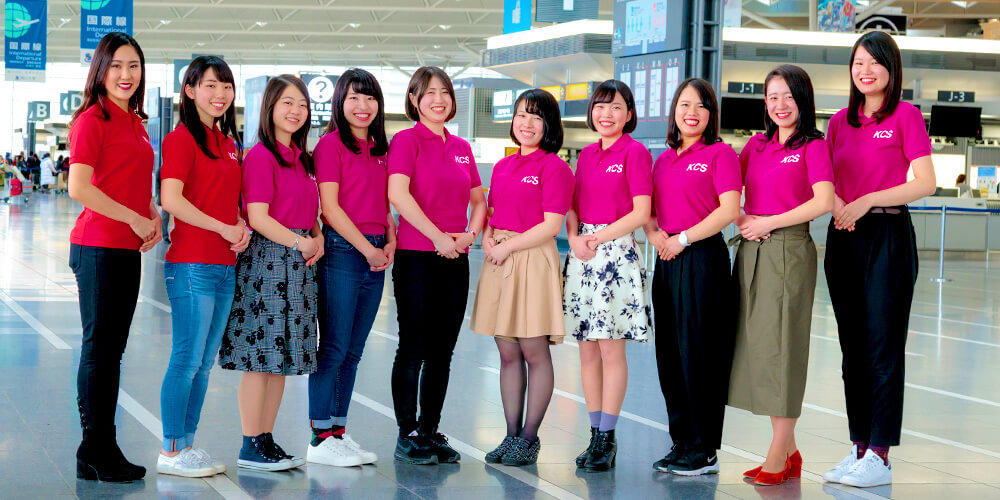 We are students of Kinjo Gakuin University, which is an all-girls university in Nagoya. Our task is to publicize attractions at Chubu International Airport (Centrair), increase the number of visitors, and enhance the overall image of the airport. We are the second generation of this group made up of 23 members—9 members from Kuramoto seminar, which majors in advertising and marketing, and 14 members from Mizuno seminar which majors in English translation and interpretation.