| Kinjo Centair Supporters
23 Young Ladies Recommend Goods in CENTRAIR!
Don't miss seeing Japanese "Kawaii"
Sundries: Soramise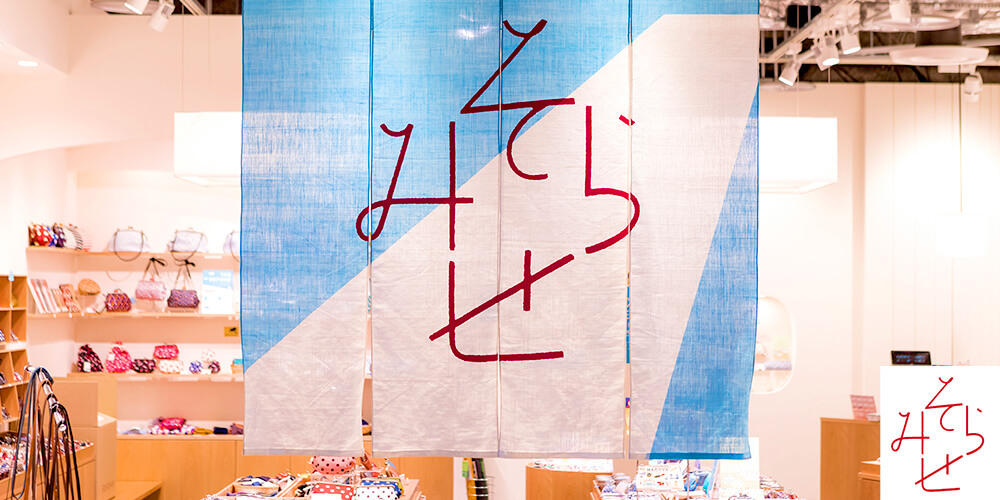 [4F レンガ通り]10:00am-9:00pm
As you wander through the shop curtain you will see lots of little products with traditional Japanese patterns such as a pouch, handkerchief, or lipstick-case all lined up. Most of them are made in Japan and they make for the perfect souvenir. The most recommended is the beckoning-cat or Kompeito (small, colorful, sugar balls,) which is a product with the motif of a beckoning-cat. This was produced by "Kinjo Centrair Supporters"—female students at Kinjo Gakuin University. Go to see the beckoning-cat that brings good luck and grab a little happiness in the shop!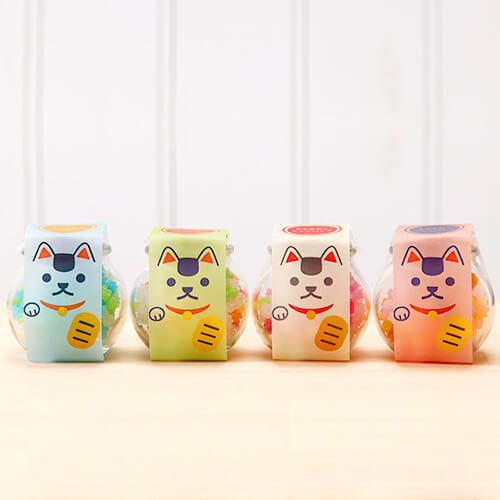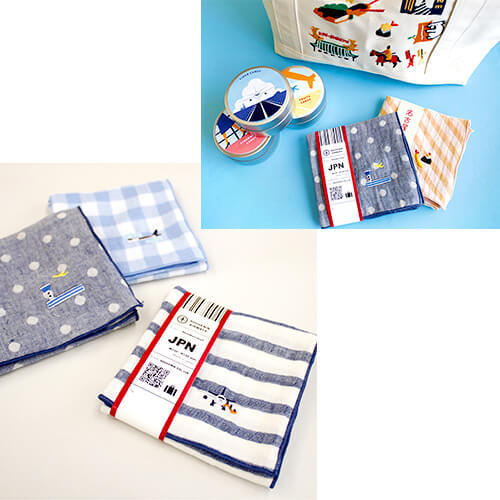 Beckoning-Cat Kompeito:
In collaboration with Centrair and Souvenir Corp., we developed two products based on our wish to make Centrair souvenirs that will appeal to young girls. These products are Beckoning-cat Kompeito featuring a local product— the beckoning-cat, and Centrair Stars whose concept is: stars gathered by pilots. They have both been a big hit at Soramise and at the school festival at Kinjo Gakuin University.
Put Japanese books on your bookshelf
Books: Tsutaya
[4F レンガ通り]7:00am-9:00pm
When you think of the most difficult language, you may think instantly of Japanese. Japanese culture is gaining popularity and these days many people choose Japanese paperbacks as souvenirs. Go visit the Airport Book Store to feel another aspect of Japanese culture. Even if you cannot read the language, bring home a Haruki Murakami novel in Japanese. Your intelligence will shine on your bookshelf!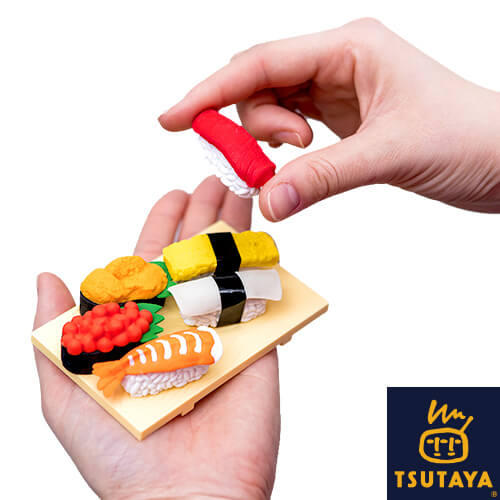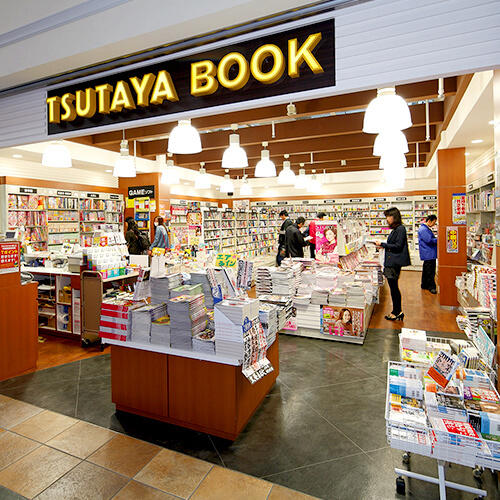 Sushi shaped erasers:
When thinking about Japan, the first thing that comes to mind is sushi! Sushi-shaped erasers look so real you may even want to eat it! Here you can buy this popular eraser, which incorporates a sophisticated, Japanese technique. Bring it back as a souvenir not only for yourself but also for your near and dear ones. And do remind them not to eat it!
The orld-famous, Japanese star Hello Kitty
Cartoon Character Merchandise:Hello Kitty Japan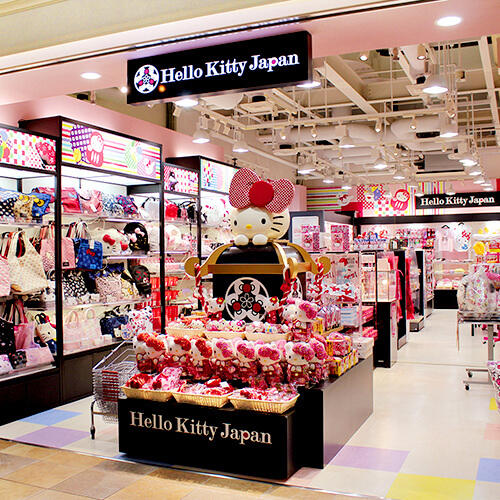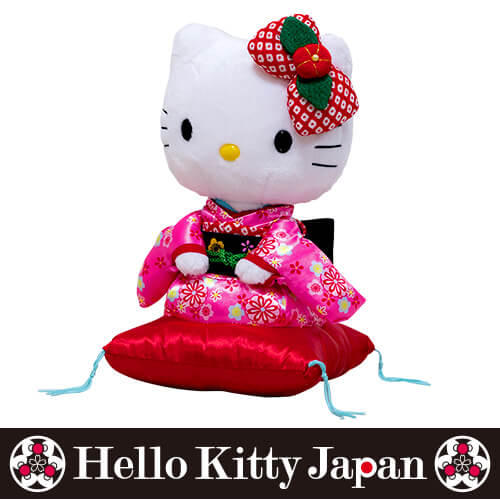 [4F レンガ通り]9:00am-9:00pm
There are plenty of Hello Kitty goods that you can only get in Japan. In addition, you will also find other Sanrio characters at the store here. Hello Kitty goods and accessories make for good souvenirs and all girls will be happy to receive Sanrio goods. We especially recommend souvenirs such as the Nagoya version goods and the Kitty soft-toy that's wearing a Japanese Kimono.
Feel the warmth of Japanese wood products
Sundries:Hacoa DIRECT STORE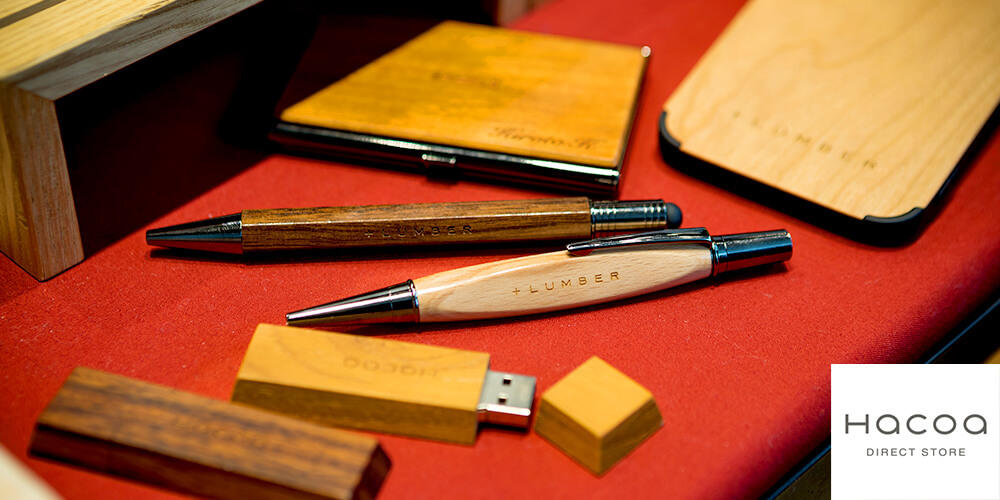 [4F レンガ通り]10:00am-9:00pm
What would you think if the products you use daily such as a watch, smartphone cover, calendar, and USB, were made of natural wood? At the Hacoa outlet, you will be amazed to see such daily necessities made from wood. Moreover, neither of them have the same wood grain as the others. You might be able to meet your destiny one. Touch and feel the spirit of Japanese manufacturing!
Taste heavenly Ebi Senbei: Japanese-style shrimp biscuits
Shrimp Rice Crackers:Ebisenbei No Sato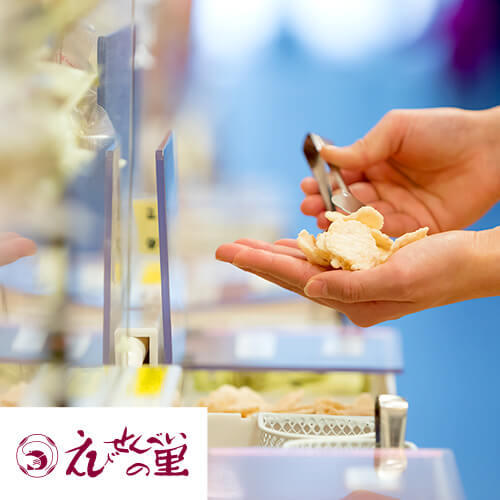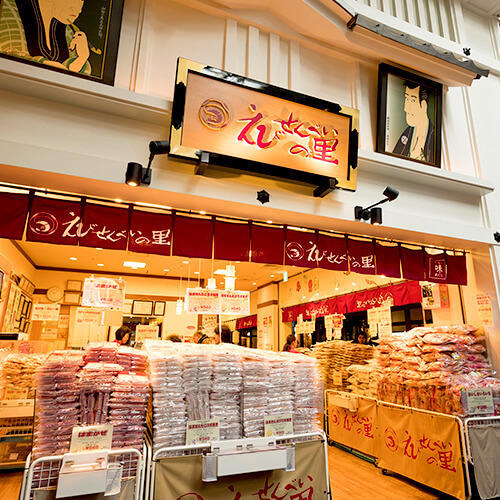 [4F ちょうちん横丁]8:00am-9:00pm
Ebi Senbei is a popular snack made from shrimp. Ebi Senbei No Sato or Shrimp Senbei Land houses many different kinds of senbei such as octopus senbei and squid senbei. You can even taste these to find the kind of senbei you like. All of these are very delicious and you will not be able to stop tasting! Keep in mind that you shouldn't eat too much.
Let's go shopping in old-style Japan: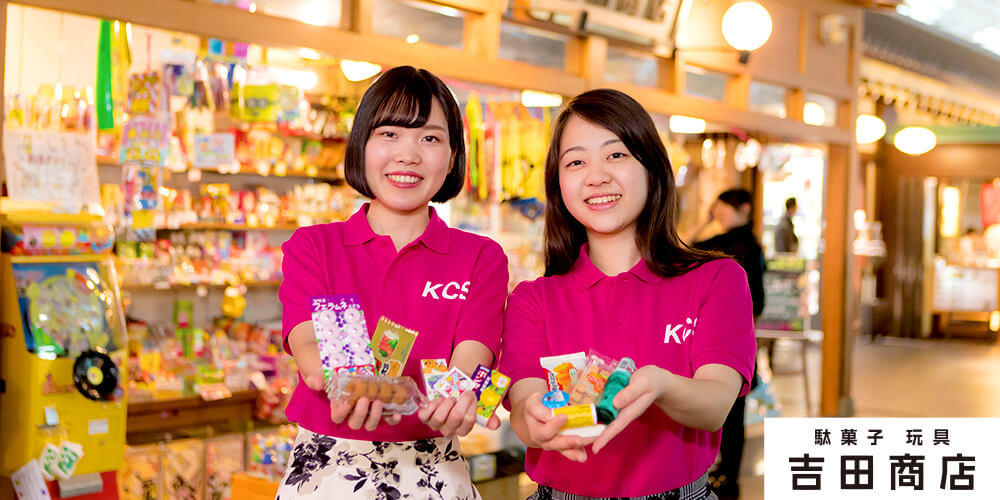 Candy and Toys:Yoshida Shoten
[4F ちょうちん横丁]〈Mon&Fri〉10:00am-9:00pm 〈Sat,Sun&Holiday〉8:00am-9:00pm
Old-fashioned Japan is everywhere once you enter Yoshida-Shoten! Let's go back to the good old days here and you will be fascinated by a range of toys and snacks that Japanese kids used to like. In the store, there are also some old TV sets, magazines, and posters on display; making you feel that you have time traveled. Both, kids and adults can enjoy this store.
Don't miss the Japanese sake boom
Gifts and Souvenirs: Centrair Meihinkan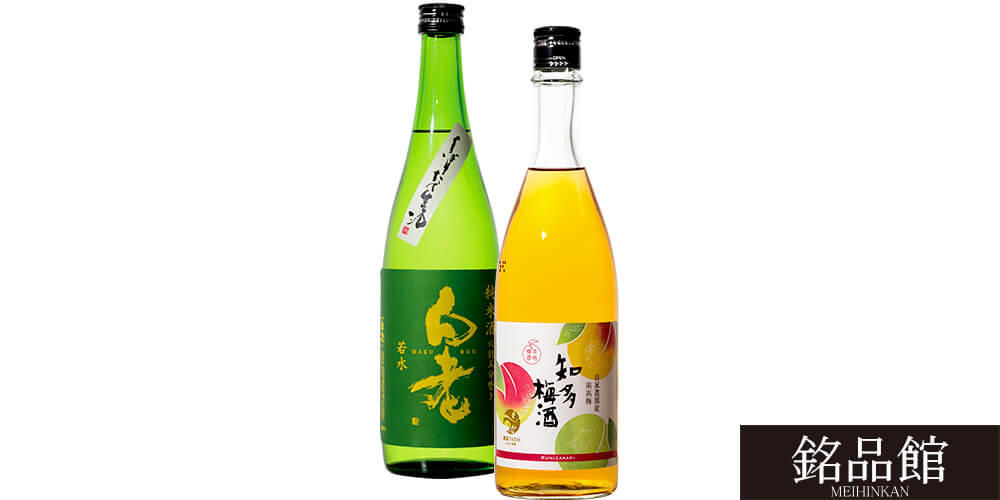 [3F 出発ロビー]6:30am-9:00pm
Meihinkan has a good selection of high quality sake, which is not yet widely known. Japanese sake is getting popular all over the world. You can get many kinds of Japanese sake here—from one locally brewed in Tokoname, to one packed in a traditional Japanese style. Meihinkan also stocks almost 100 different types of sake made in the Chubu area. Their best-selling product to people visiting Japan is Umeshu, a plum wine containing the Japanese plum fruit. Find your favorite!
Japanese Kit Kat— a popular souvenir for international students!
Gifts and Souvenirs:Centrair Omiyagekan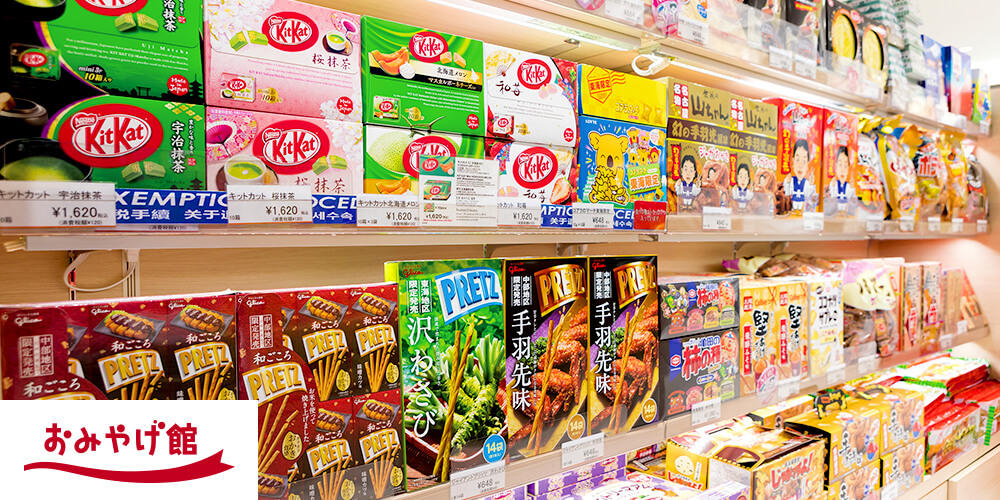 [3F 出発ロビー]6:30am-9:00pm
Do you have anything you've forgotten to buy before leaving Japan? We recommend stopping by Omiyage-Kan and getting some Azuki-sando (sweet, red-bean paste sandwich) flavored Kit Kat. You can only get it in the Tokai area and is a must try at least once. There are also classic items from Japan here e.g., Unagi-pie, Nagoyan, and Jagarico. If you have any empty space in your suitcase, plug those gaps with souvenirs from Japan and give them to your family and friends back home.
Let's feel WA—Japanese-style harmony"
Sundries: NO-REN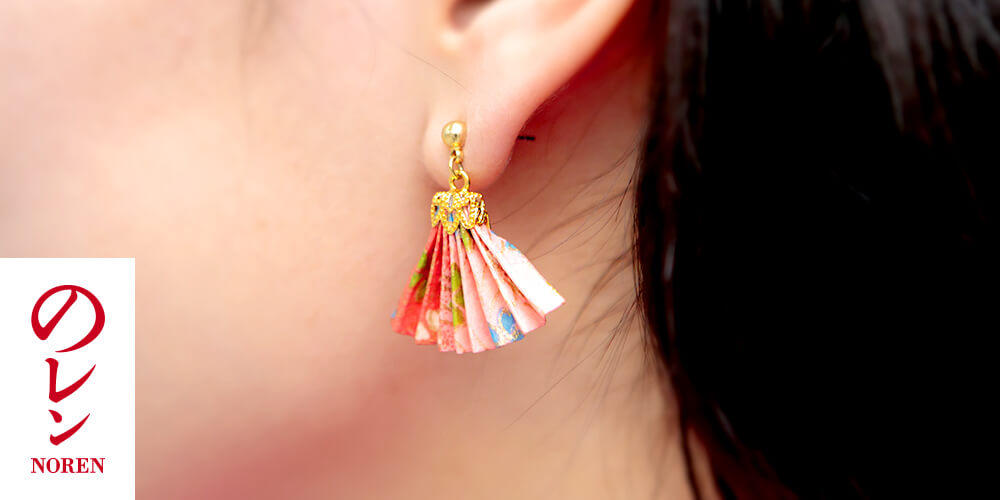 [4F ちょうちん横丁]9:00am-9:00pm
NO-REN is full of Japanese WA. If you are a Kanji T-shirt collector this store is a must visit. Here you will find some souvenirs related to cranes and Mt. Fuji, which represent Japan. You can enjoy the Japonica style by wearing some cute fan-shaped earrings and can also find Ninja style yukata for kids!
Wear Japanese-quality clothing
Casual Apparel:UNIQLO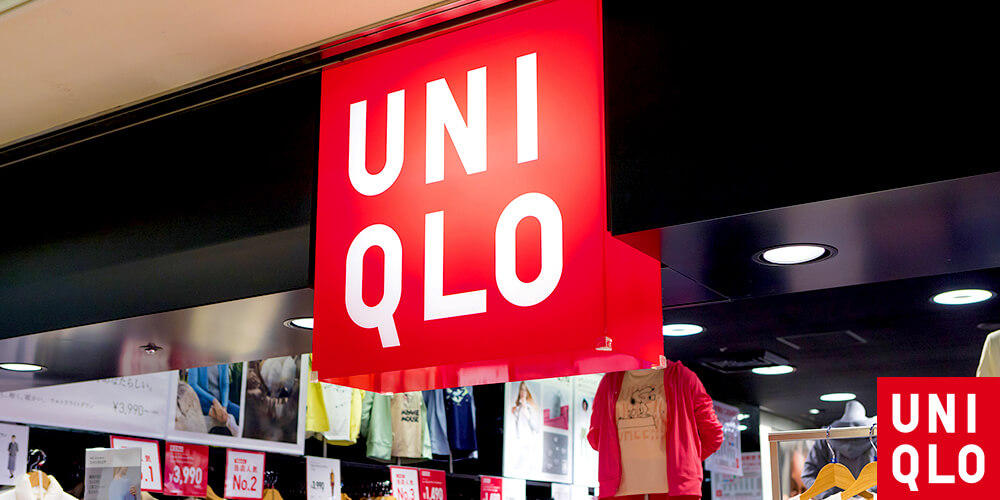 [4F レンガ通り]8:00am-9:00pm
Are you familiar with the theme park UNIQLO? It is a fashion brand with rich color variations; also known for its functionality. Its selection of clothes is considered the "ultimate everyday dress" for Japanese people! UNIQLO is a top brand which has realized both aspects—reasonable prices and high quality—unique to Japan. Japanese technical innovation has influenced its clothing line. Choose comfortable clothes at UNIQLO for your visit to Japan and have a great trip! Even if you cannot decide what to buy as a souvenir, you can still buy something from here, and people will think you have great taste!
Kinjo Centrair Supporters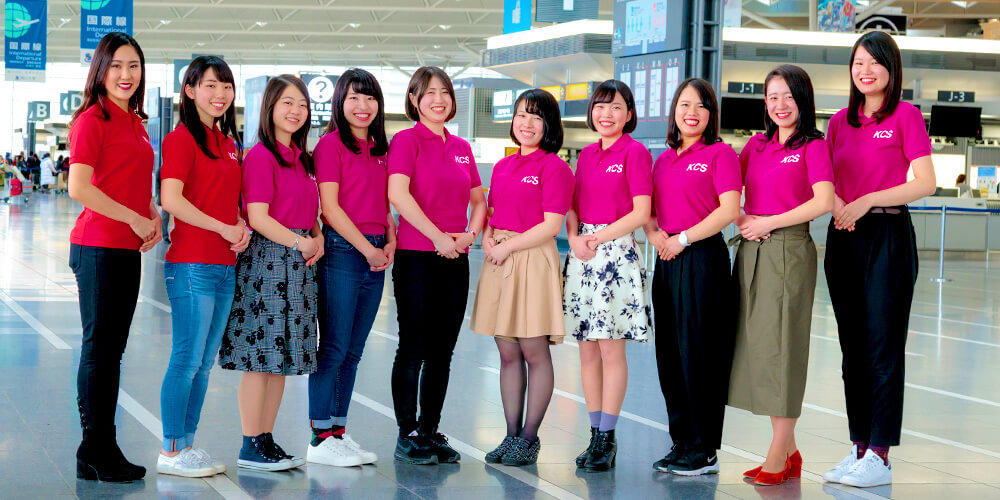 We are students of Kinjo Gakuin University, which is an all-girls university in Nagoya. Our task is to publicize attractions at Chubu International Airport (Centrair), increase the number of visitors, and enhance the overall image of the airport. We are the second generation of this group made up of 23 members—9 members from Kuramoto seminar, which majors in advertising and marketing, and 14 members from Mizuno seminar which majors in English translation and interpretation.