| Kinjo Centair Supporters
23 Young Ladies Recommend Experience in CENTRAIR!
Experience the ocean and the sky at the same time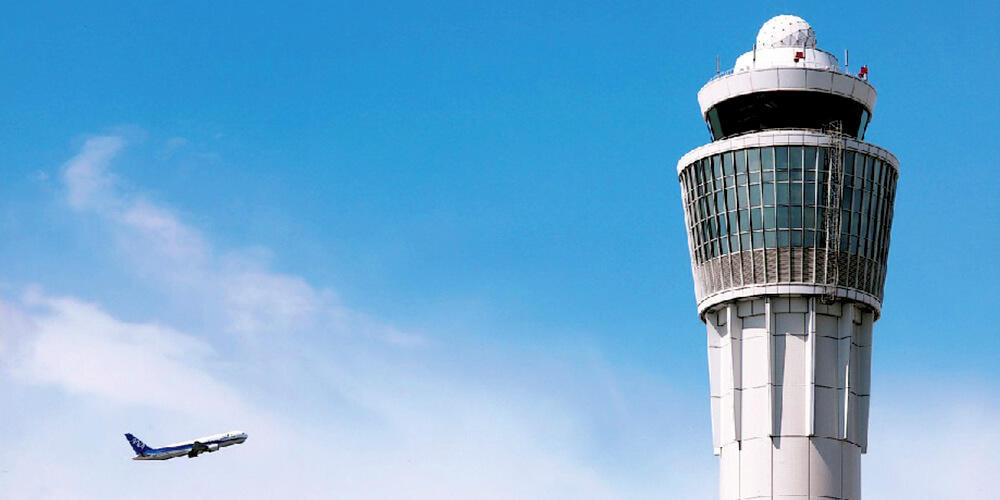 Sky Deck
Feel the sea breeze on the broad sky deck. It's almost as if you were standing on the terrace of an exotic luxury hotel. And look! A variety of airplanes of different colors in the distance! Oh, yes! This is not a luxury hotel at all; you are on the Sky Deck in Centrair! Isn't it amazing that despite being at the airport, you can feel as if you were in a luxury hotel. Let's spend a short moment here enjoying the sea breeze!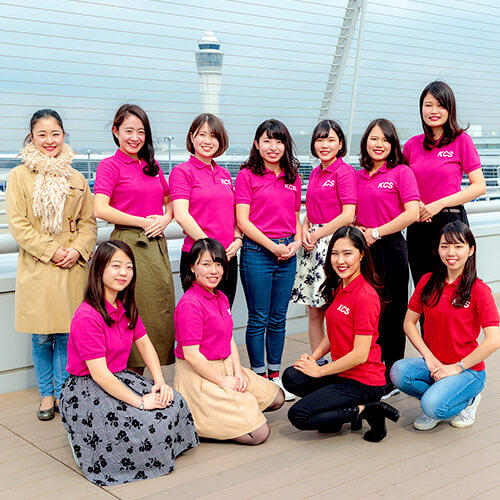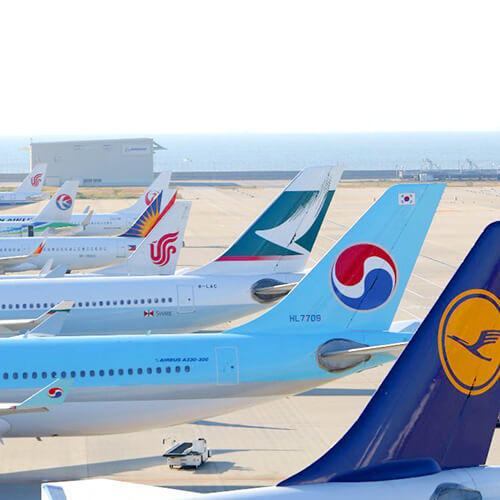 Illumination × KCS Menu:
KCS produced a special menu in order to get more visitors who want to come and see the illumination at the Centrair sky deck in winter. We want our visitors to enjoy both our food and illumination. We serve a limited-time-only menu, with themes, "brightly colorful," "romantic," and "surprising" to offer a special time for people to spend with their loved ones at Hai-Shang-Lou and M's Dining.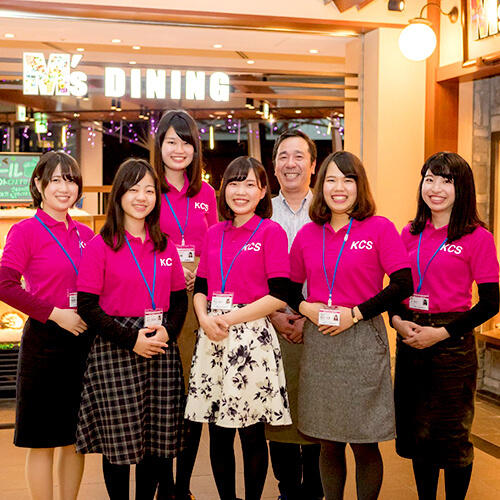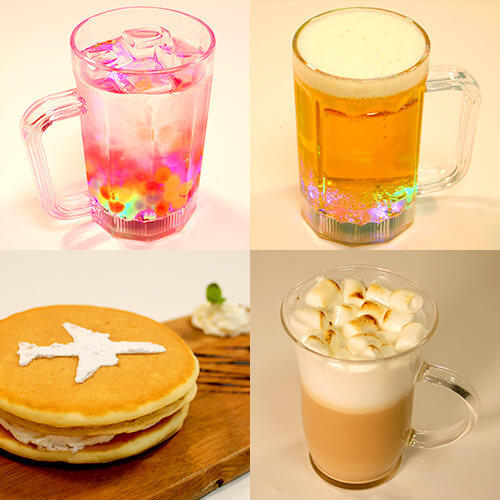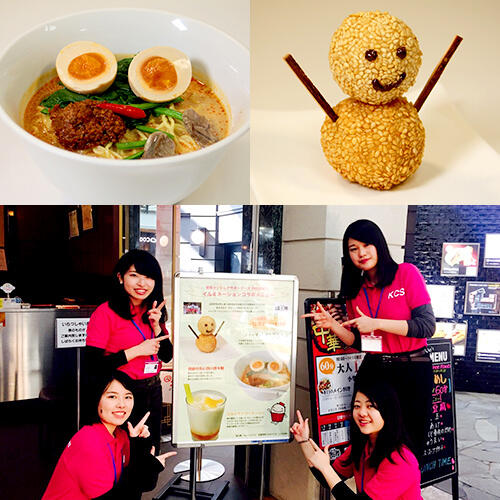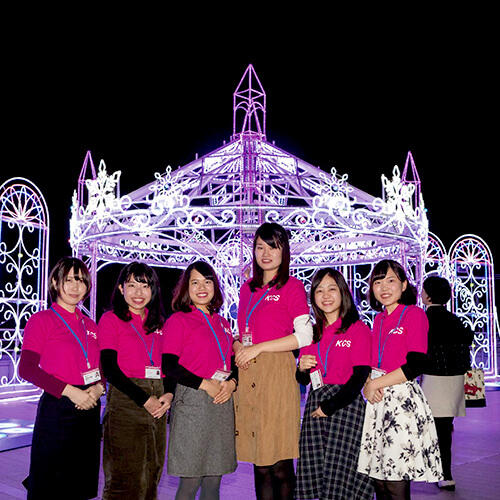 Ride an automobile from the near future
Segway Guide Tour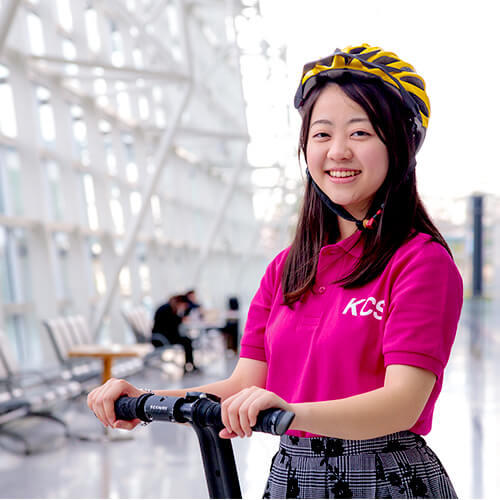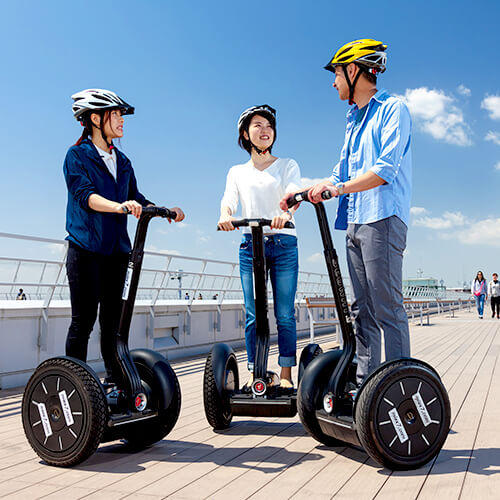 11:00am-3:00pm
Let's experience the near future on the Segway. When you master how to ride it and can handle it very well, it feels almost like a magic carpet! Come on and let's try to be a Segway master! Then, you can use it to fully enjoy discovering areas of the airport that you would not usually see. Getting on this stylish ride, with your hair streaming in the wind, you'll definitely attract a lot of attention from people around you. We can also take pictures and post them on your SNS to get lots of likes! Why don't you make this experience itself a souvenir?
Meet the Airport Ninja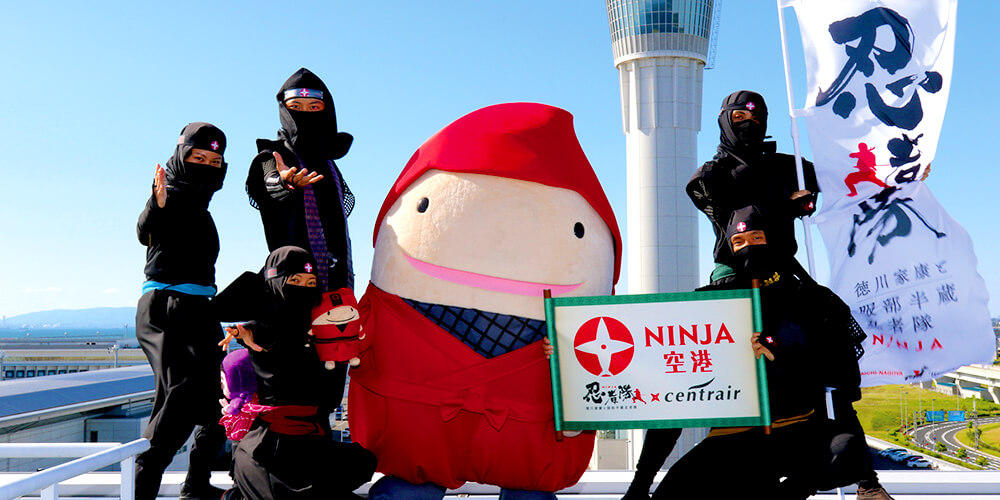 Ninja Airoport
Ninja, who played an important role as a shadow in olden-days Japanese politics, come to see us at the airport twice a month. Here you can meet them, take pictures with them and tell your friends and family about the event.
Find the ultimate space
Capsule Hotel: TUBE Sq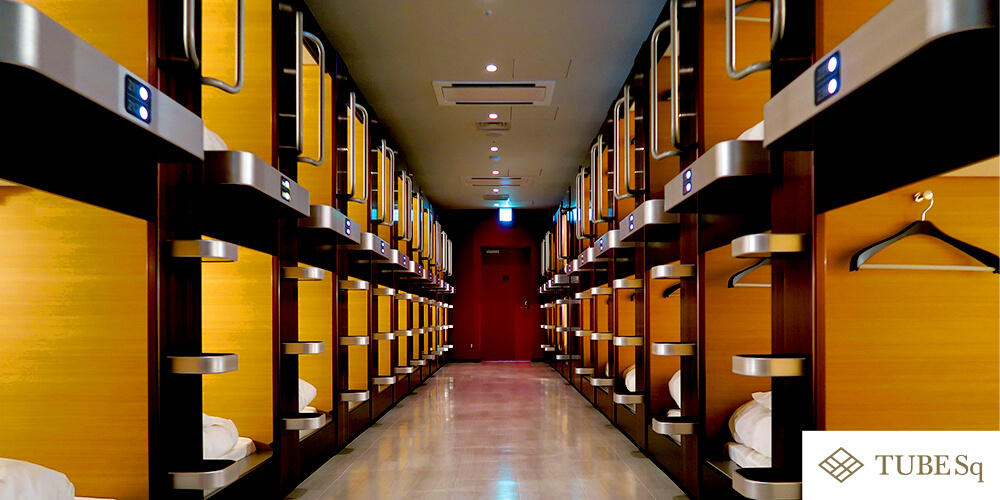 24-hour
You will be surprised at the extent to which Japanese hotels have evolved so far and you can feel the ultimate form of a futuristic hotel at the airport itself. Capsule hotels are minimalistic in size but, you will find this space very relaxing and you will soon become addicted to staying in one of these. Capsule hotels also make you feel secure; like being in a nest. In addition, you can experience omotenashi, or Japanese hospitality, in a capsule hotel at the Centrair. Once you understand the great point of this space, you can consider yourself an expert on Japan. Why don't you become one of the "nest" members?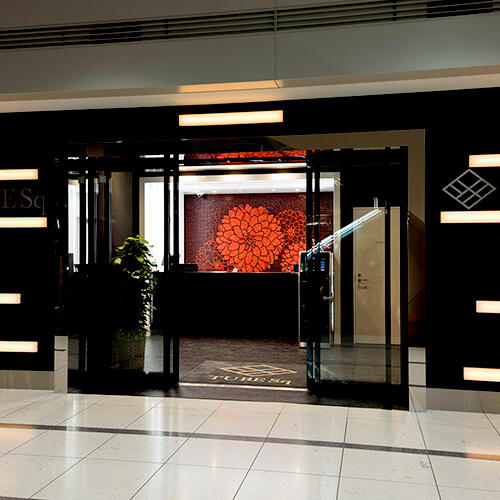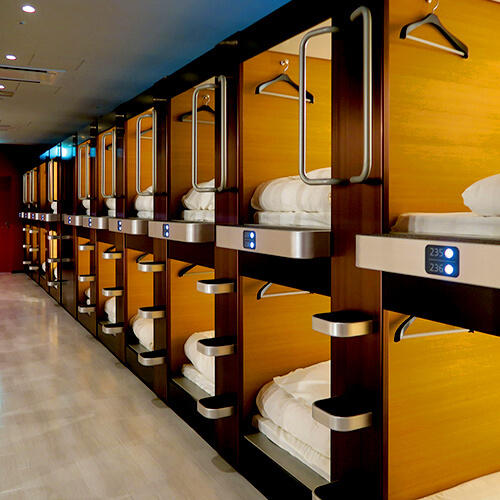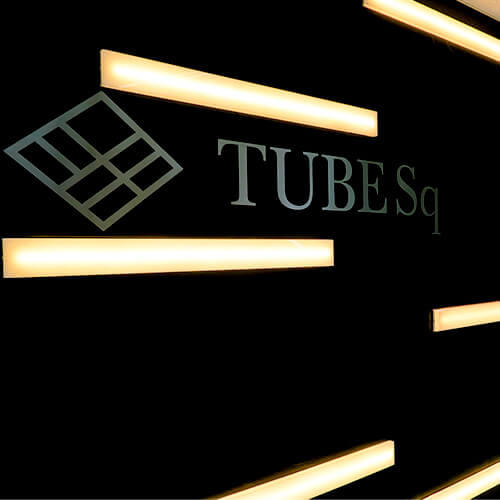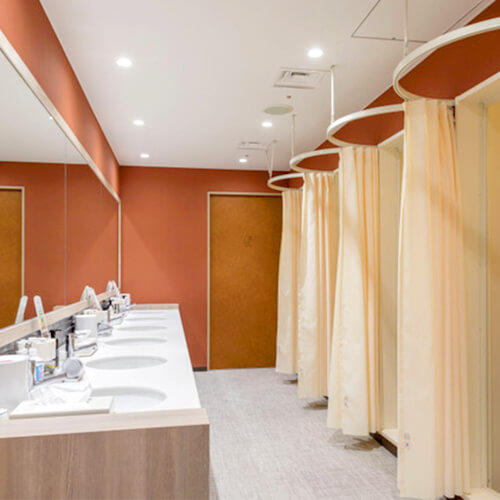 Experience hot, "cool Japan"
Bathhouse with a View:"Fu No Yu"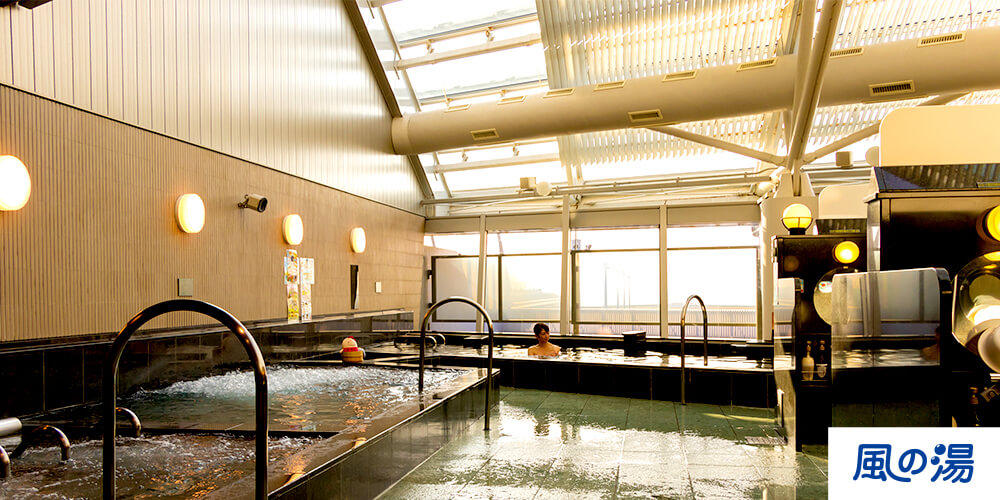 8:00am-10:00pm(L.O. 9:00pm)
In Japan, a "bath room" is not only for cleaning your body, but also for having a conversation with people around you. In this hot spring at Hu-no Yu, you can also see the pretty view outside and planes landing and taking off. Being located at the airport, this bath room can be the place where you can experience a Japanese bath and rest on the outside deck. Let's try!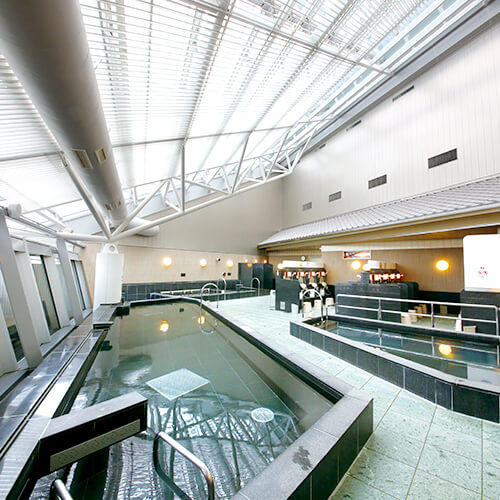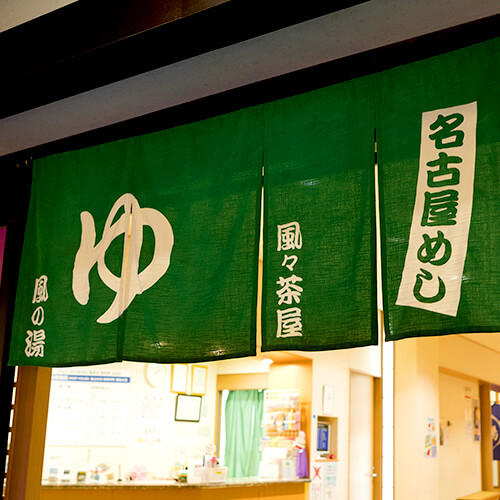 Japanese Food:Fu Fu Chaya
8:00am - 9:30pm (L.O. 9:00pm)
A casual Japanese restaurant that serves a menu that includes noodle dishes, rice bowls and set meals. Individuals and groups are both welcome.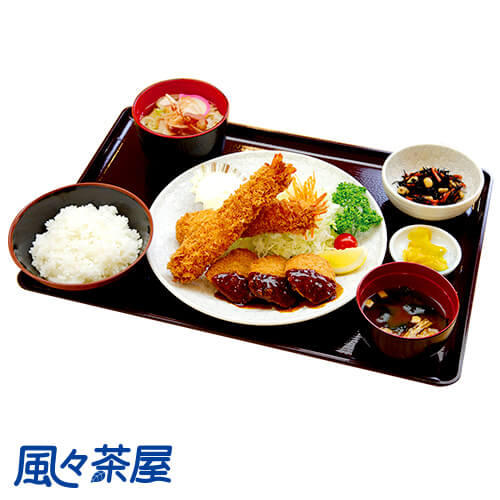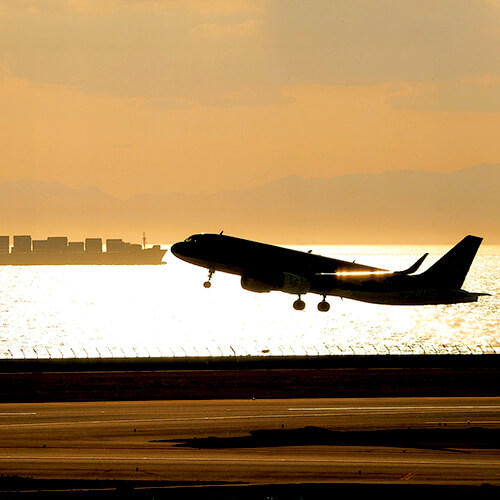 Kinjo Centrair Supporters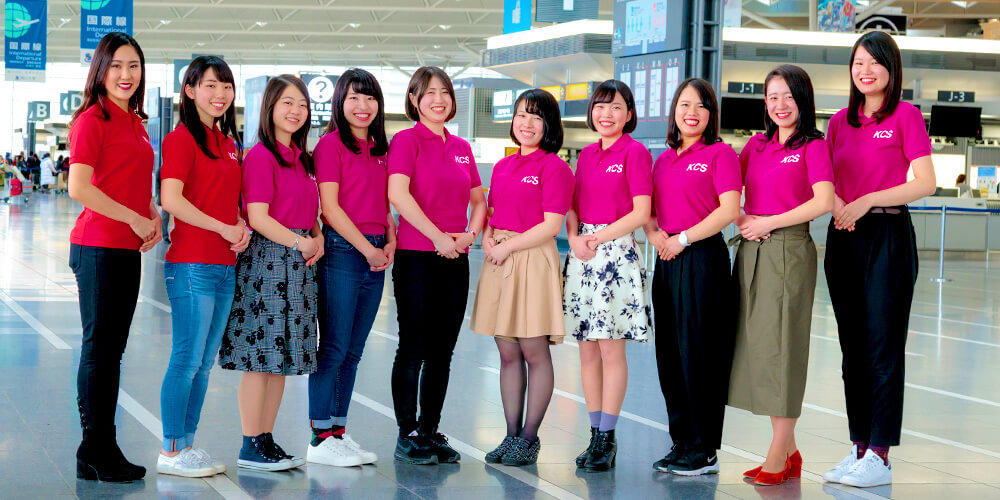 We are students of Kinjo Gakuin University, which is an all-girls university in Nagoya. Our task is to publicize attractions at Chubu International Airport (Centrair), increase the number of visitors, and enhance the overall image of the airport. We are the second generation of this group made up of 23 members—9 members from Kuramoto seminar, which majors in advertising and marketing, and 14 members from Mizuno seminar which majors in English translation and interpretation.