| Centrip Editorial Board
Takara Gallery Workroom: Make a Silkscreen Print
Gujo Hachiman and Silkscreen Prints
Gujo Hachiman is well-known for its food samples, but their silkscreen prints are equally famous.
Gujo Hachiman is the birthplace of Japanese silkscreen printing, and the Takara Gallery Workroom gives you the chance to make hand-made towels using silkscreen printing technology.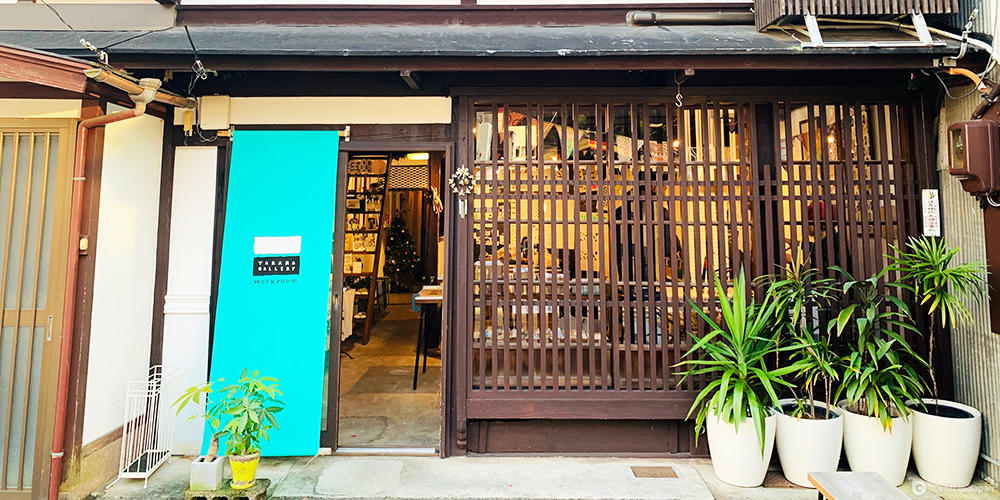 Tenugui are traditional Japanese hand towels. During Gujo Hachiman's famous Gujo Odori, one of the three biggest Bon dances in Japan, all of the participants dance with these towels wrapped around their necks. You can try your hand at this local craft while making prints with beautiful images that characterize the Gujo Odori, in the colors of your choice.
How do I get to Takara Gallery Workroom?
The Takara Gallery Workroom is located along Igawa Lane, next to the Gujo Hachiman former Government building Memorial, which also serves as a tourist information center for Gujo Hachiman. It's a 10-minute walk from the castle town plaza, which is the beginning of all the sightseeing in Gujo Hachiman.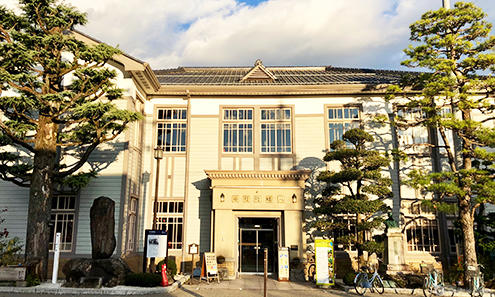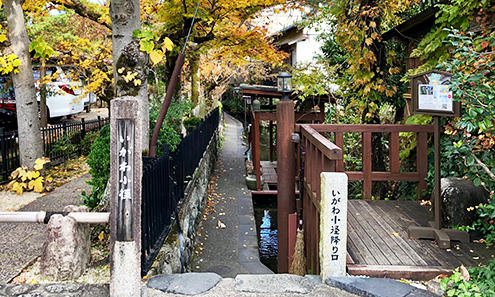 Japanese Hand Towel and Tote Bag Silk Screen Printing, Hands-on Experience
Here I took part in a hands-on experience making a Japanese hand towel and tote bag using local silkscreen printing techniques.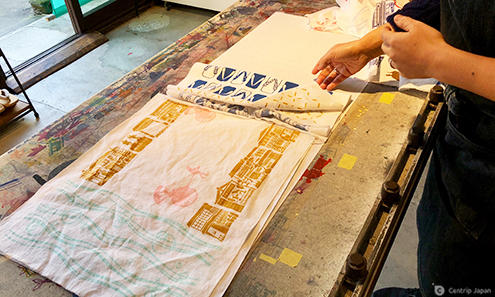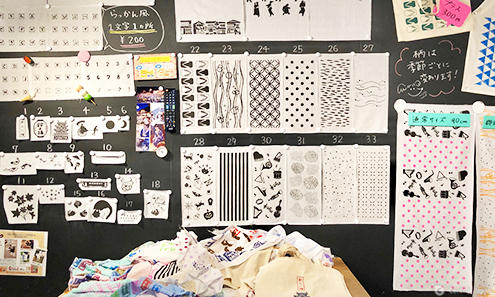 The shop has a large selection of patterns and colors available, allowing you to design your hand towel as you please. The pattern variations are tied to the changing of Japanese seasons. You can also choose the color of the hand towel's fabric too. It's great to have such a wide range of choices.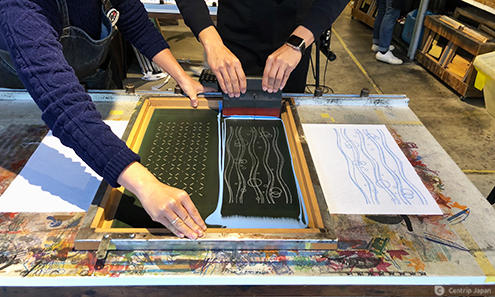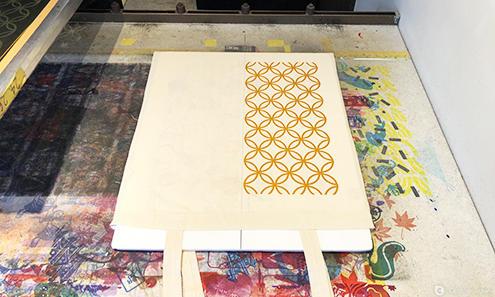 Silkscreen printing is not as difficult as you might think. The staff will carefully explain the process and is always there to give you support.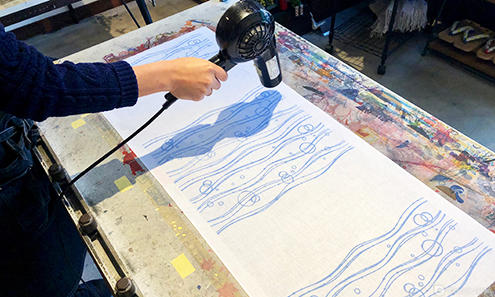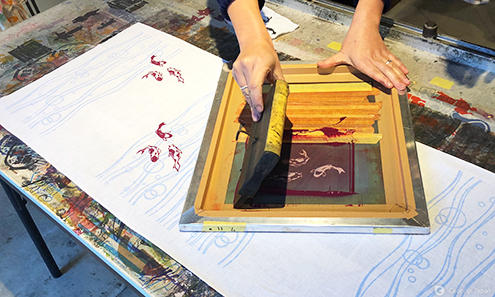 I'm no artist, but even I was able to do it. I want to decorate my room using these beautiful towels as tapestries.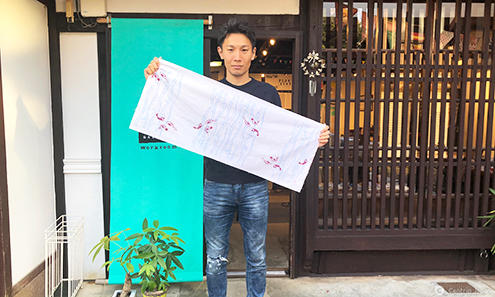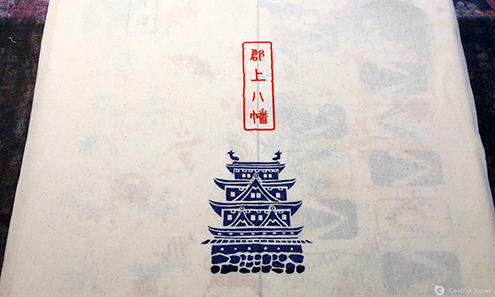 Check this video to get a feel for the beauty that silkscreen prints can bring to your home.
Hand towel printing starts at ¥1,000, and tote bag printing starts at ¥1,300.
The store also sells works made by professional designers.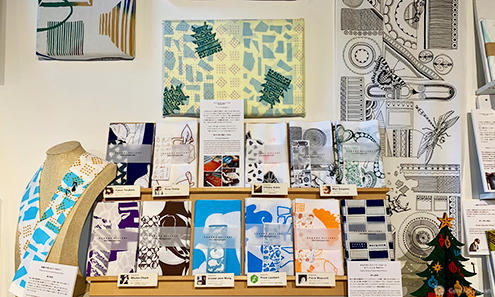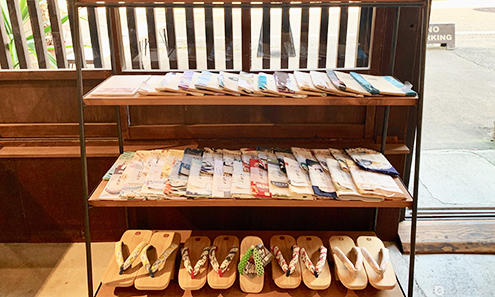 Takara Gallery Workroom provides service in English and has many overseas visitors. Reservations are required and should be made at the latest the day before. So if you are looking to get hands-on experience, don't forget to reserve early. Since the workroom is small, this activity is recommended for families and small groups only.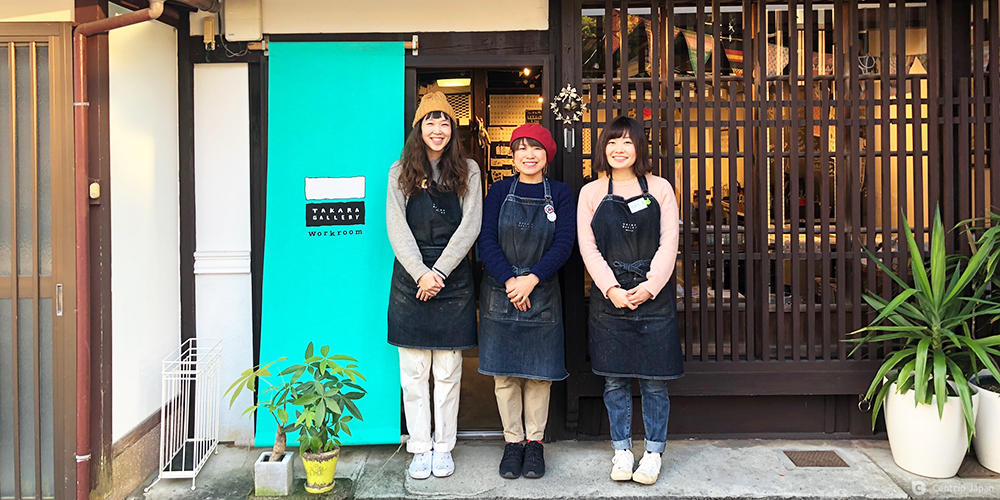 Wrap-up
The Japanese hand towels and tote bags you make will become unique memories of your trip to Japan and Gujo Hachiman. If you make the trip out to Gujo Hachiman, be sure to put Takara Gallery Workroom on your list. Experience the traditional culture and industry of Gujo Hachiman.