| Centrip Editorial Board
Take a stroll in Gifu Prefecture's Gujo Hachiman, the water capital of Edo! Experience the retro Japanese style
Gujo Hachiman in Gifu Prefecture lies about one and a half hours away from Nagoya by bus. It is nicknamed "Little Kyoto" and feels like a paradise, with its ancient buildings and clear, classical water flowing everywhere.
This time, let's visit the charming and fascinating town of Gujo Hachiman with Centrip Japan.
Directions to Gujo Hachiman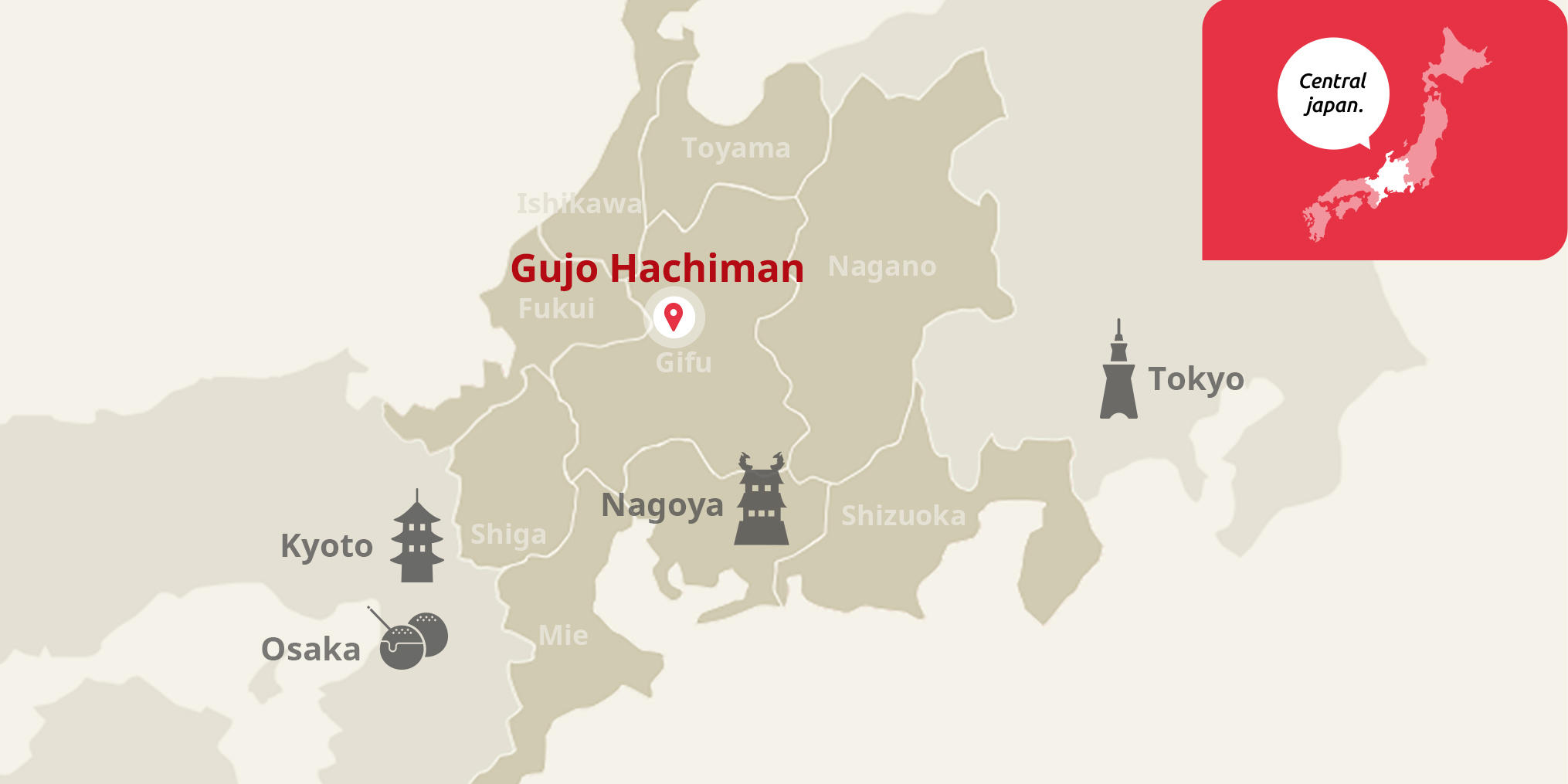 The most convenient way to get to Gujo Hachiman from Nagoya is by bus. Take the Gifu bound bus from the Meitetsu Bus Center at Nagoya Station to Gujo Hachiman Castle Town Plaza, about 1.5 hours from Nagoya. The fare is ¥2,260 for a single trip and ¥4,100 for a round trip.
Gujo Hachiman is not far from Takayama. It is a famous tourist spot and easy to reach by bus in just over an hour. You can go to Gujo Hachiman for a day starting from Nagoya and then take a bus to Takayama in the evening for an overnight stay.
Let's start from the city in the sky: Gujo Hachiman Castle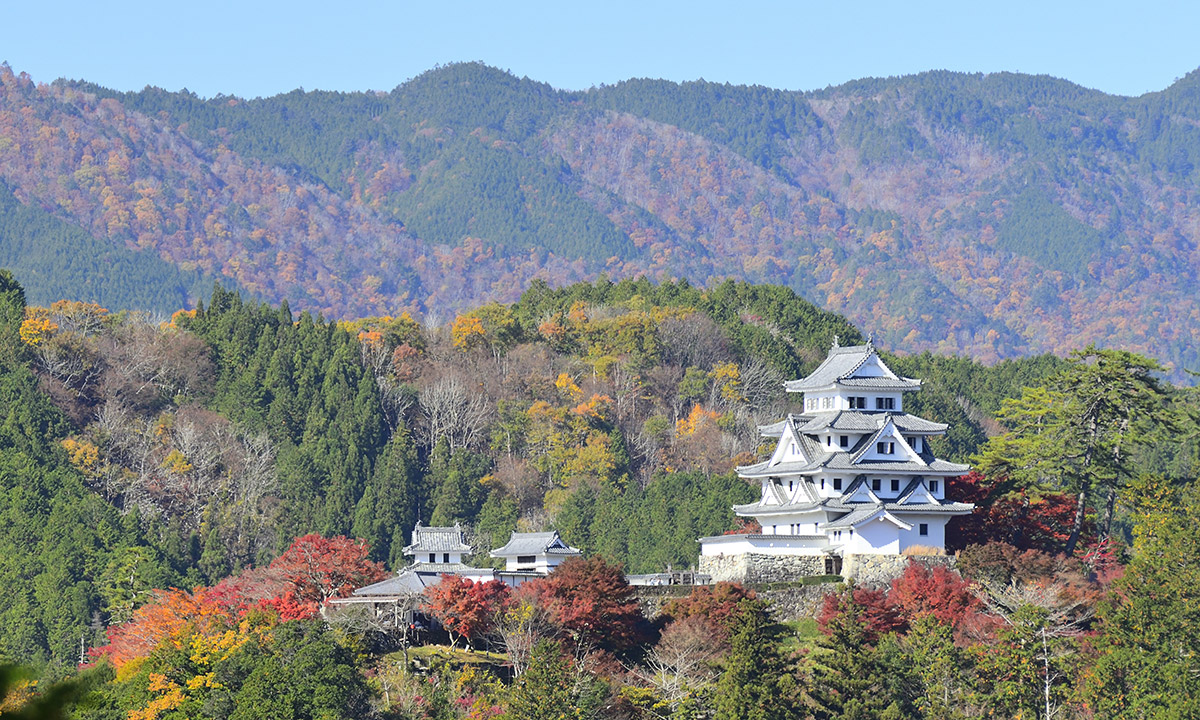 Gujo Hachiman Castle is located in the mountains and is known as "Japan's Most Beautiful Mountain Castle" and "Castle in the Sky" because of the mountainous scenery. It takes about 20 minutes of climbing from the foot of the mountain to reach the castle. The castle's high placement makes the views of Gujo Hachiman Castle particularly beautiful.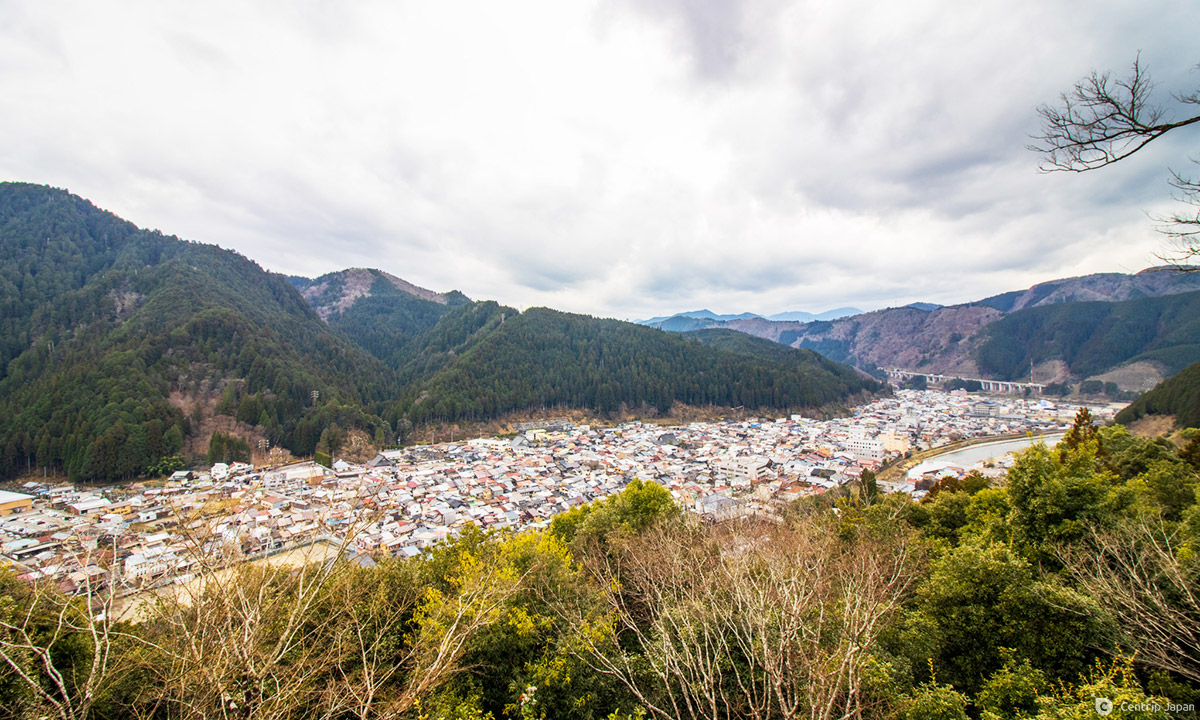 From the top of the castle, you can see the entire castle town of Gujo Hachiman. Take a closer look, is the town shaped like a fish?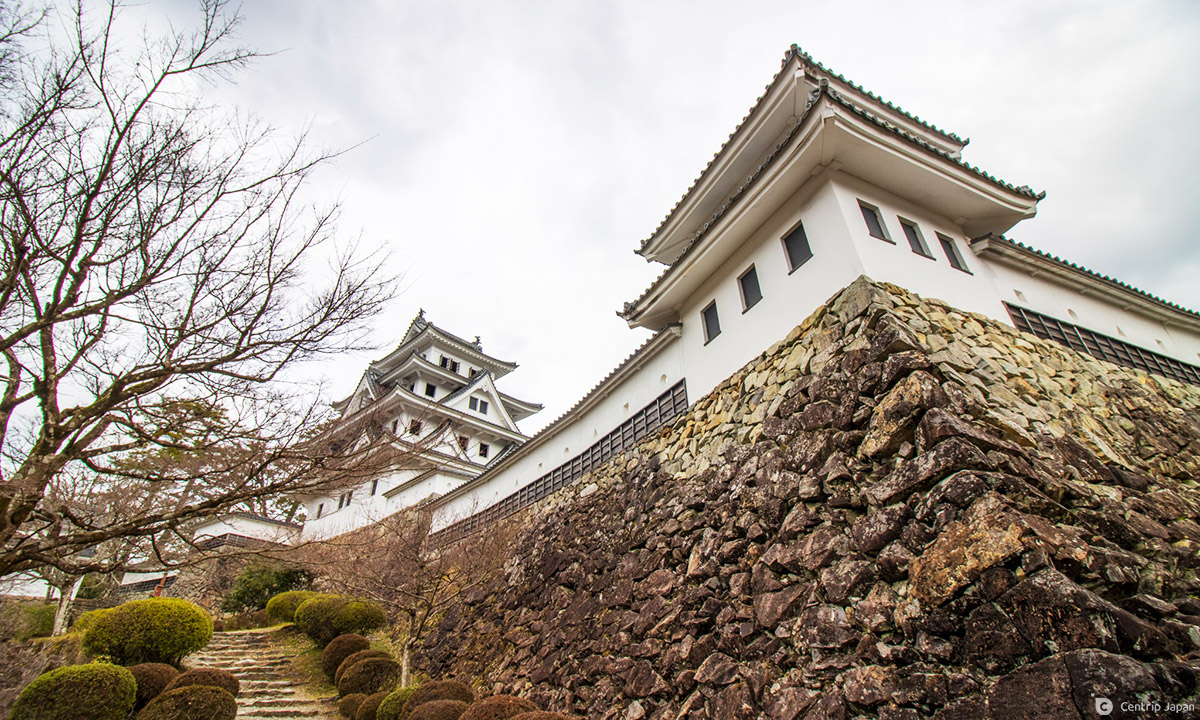 The castle was reconstructed in 1933 and is the oldest reconstructed wooden castle in Japan. The stone foundations of the castle remain preserved in their original form.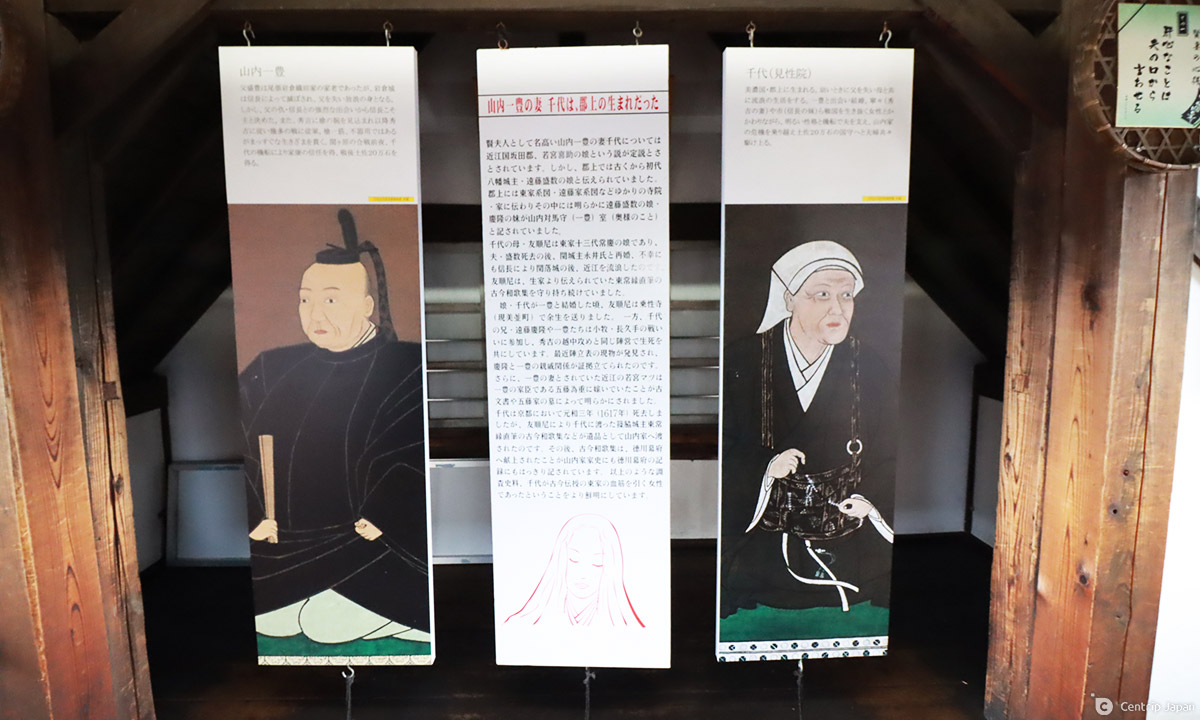 Although it is not a large castle, there is a story about the origins of Kannesuke. Chiyo, the daughter of the first lord of the castle Moriaki Endo, used her dowry to buy a horse for her husband, one that he could not afford. You can also find paintings and statues of Chiyo, who was born in Gujo Hachiman, in the castle.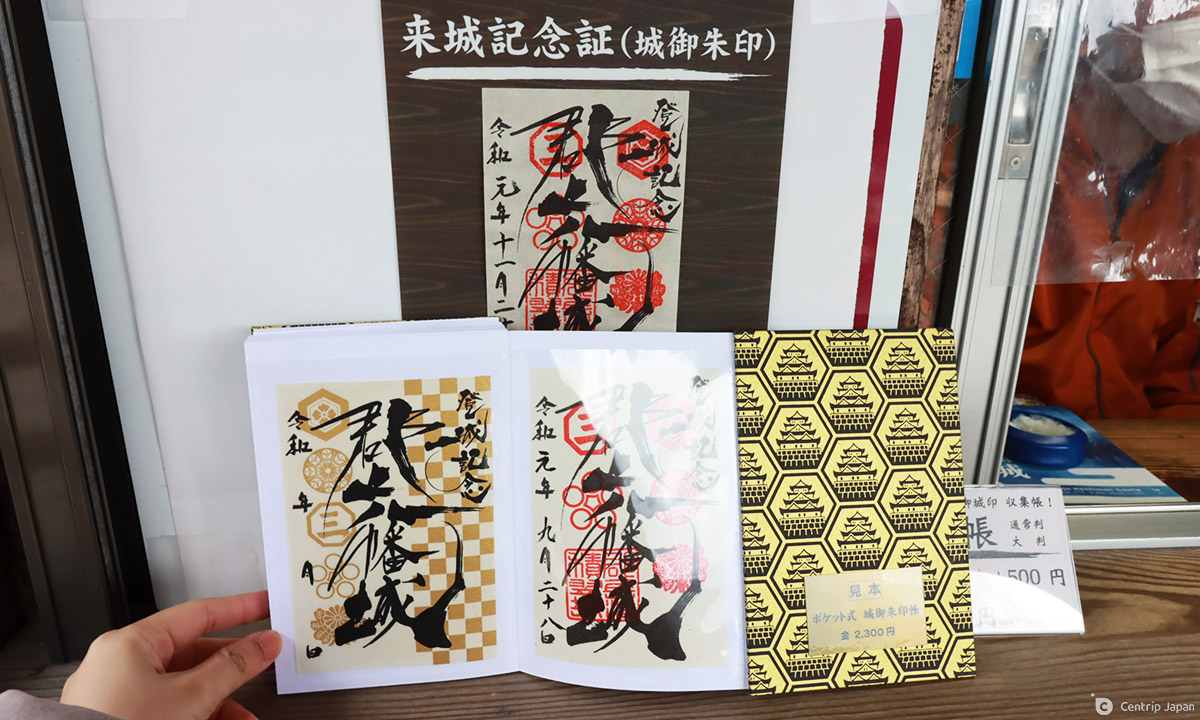 Visitors to the castle can purchase commemorative certificates to memorialize their visit.
The old castle town & water town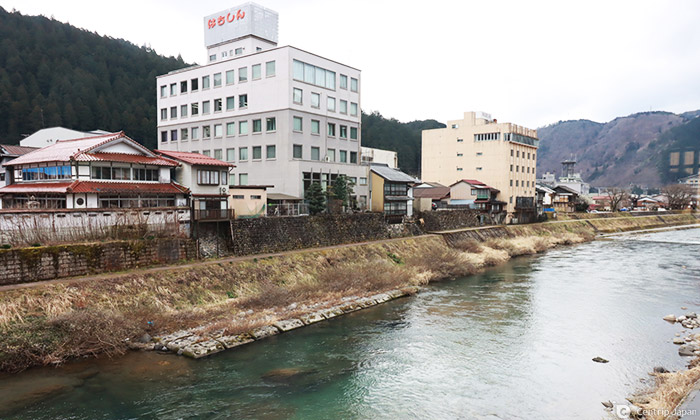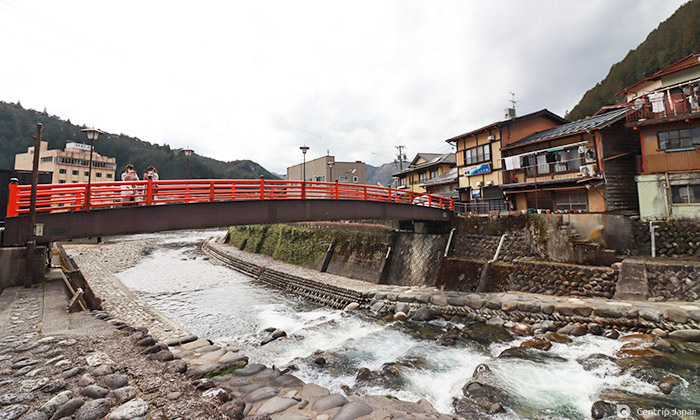 After visiting Gujo Hachiman Castle, let's take a stroll through the castle town. The most appealing aspects of Gujo Hachiman are the more than 1,000 traditional houses and the flowing water. Gujo Hachiman's nickname is "Little Kyoto," but even Kyoto doesn't have water like this!
350 years of unchanged roads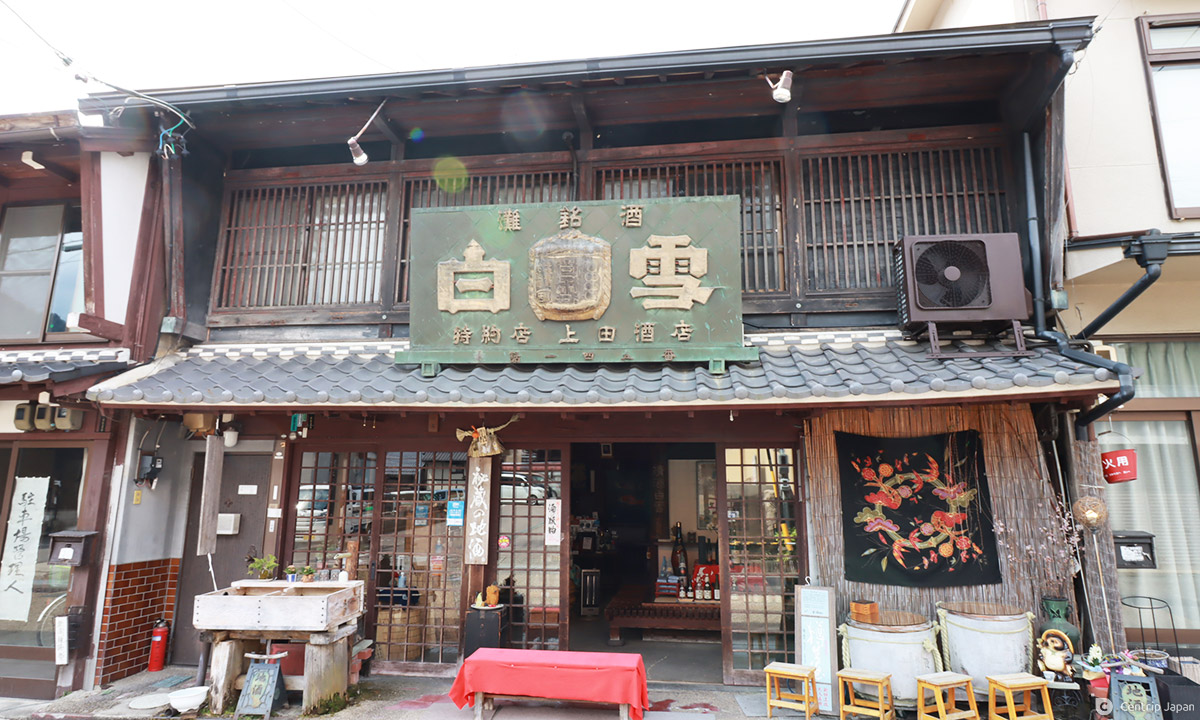 The street layout of Gujo Hachiman has been in use since its conception between 1646 and 1676. In other words, the streets you see today are nearly identical to the ones 350 years ago. Gujo Hachiman was a center of commerce and politics during the Edo period. The bustling events of years gone by remain tucked away in the quiet, simple, and restored alleyways of today.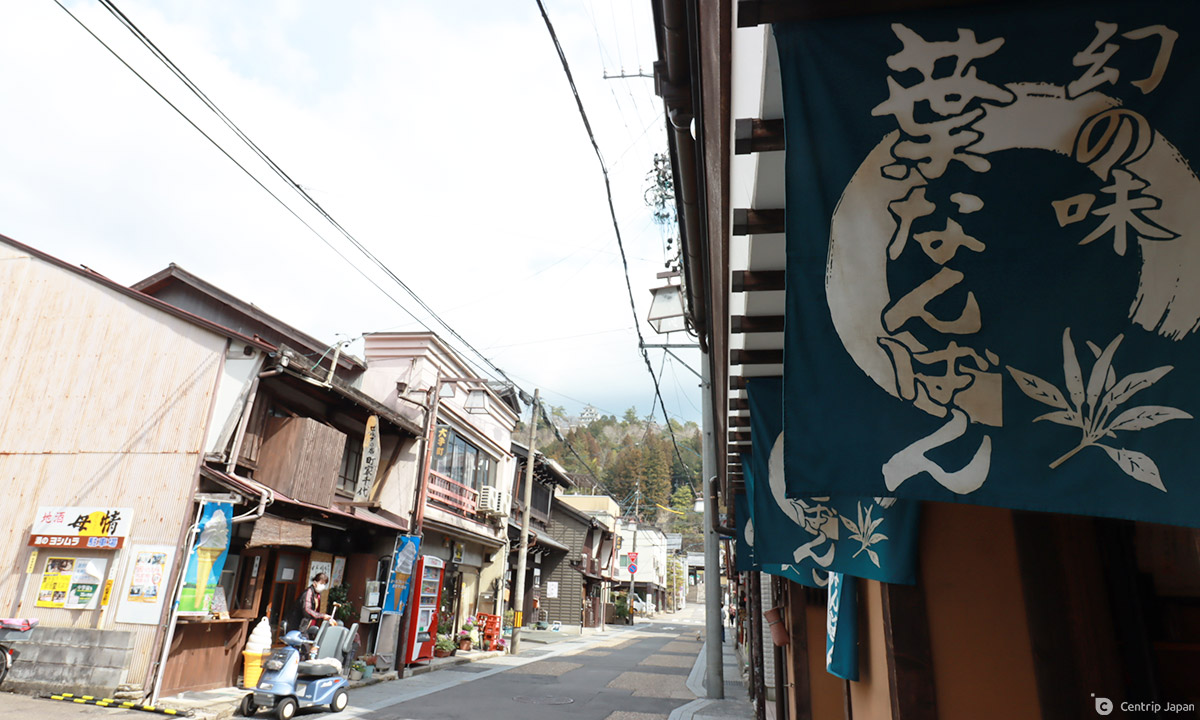 The castle town of Gujo Hachiman is an area of national importance for the preservation of traditional buildings because of the "historical scenery of the townhouses and water conservation facilities." In the past, they divided residences according to occupation, and the street names tell the stories of who worked on them with names such as Journeyman Town (handicrafter) and Forge House Town (ironworking). One unique aspect is that the town is not commercialized to adapt to tourism and remains true to its historical appearance.
Selected as one of Japan's 100 Remarkable Waters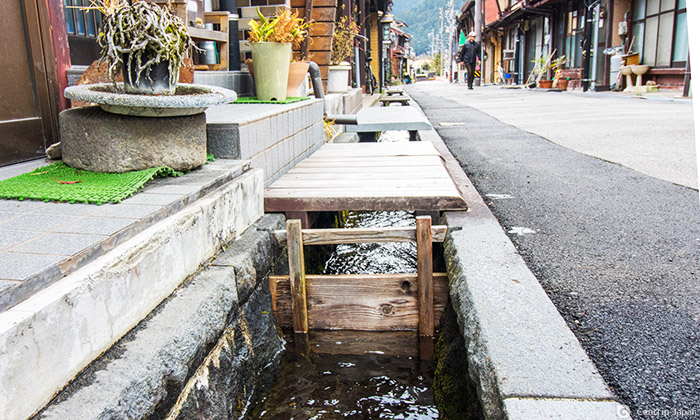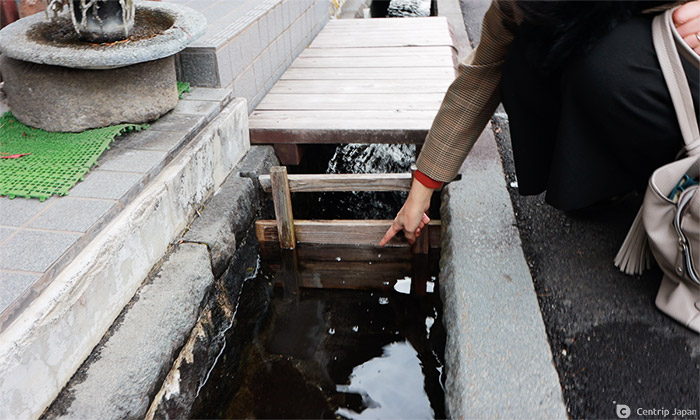 Originally the waterways in front of homes were for fire prevention. The water is clear and odorless, unlike the gutters of cities where dirt and grime remain. A wooden board called a "seki ita" is placed next to the waterway and used to dam the water's flow for residents to use at home: to water flowers, wash handkerchiefs, etc.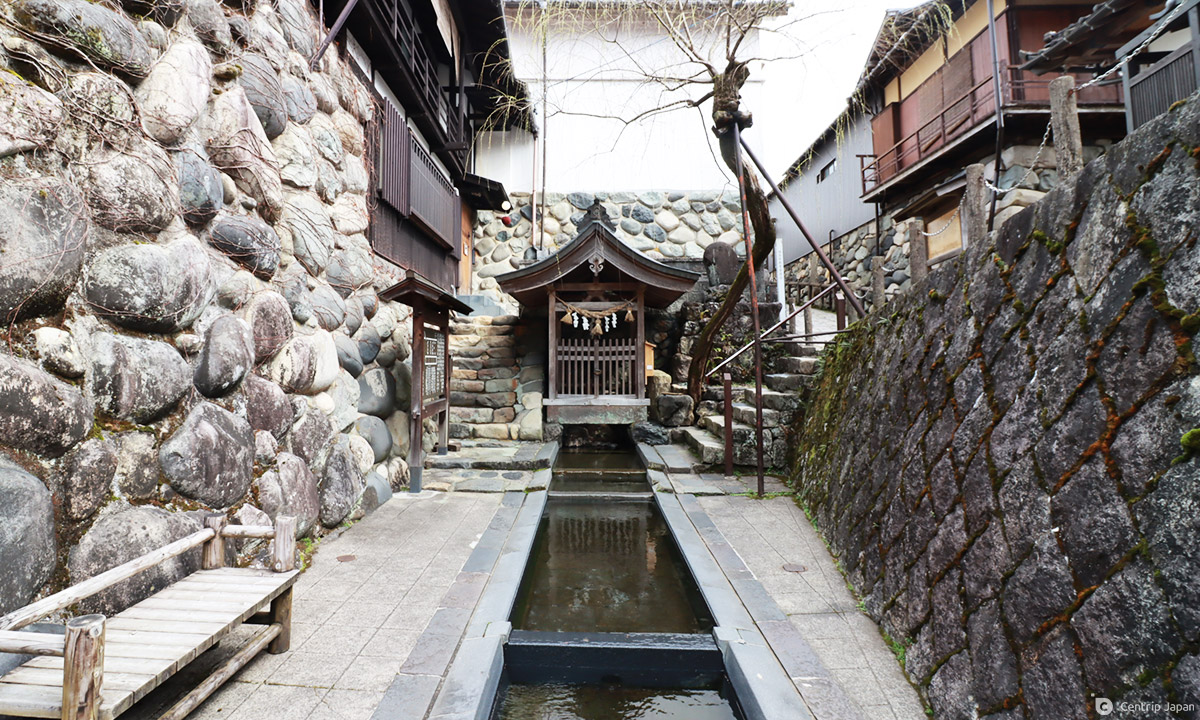 If you turn into a small alley, you will see Sogi Spring, the first to be selected as one of Japan's 100 Remarkable Waters. The spring is underground and so clear that you can see the bottom with the shrine dedicated to the Sogion Water God. Sogi water remains drinking water and, for domestic use, so you can't wash your hands, feet, clothes, or catch and release fish here!
The water gets divided into three layers, the one closest to the source is for drinking, the next layer for washing rice or cooling food, and the final for washing dishes. It shows how important it is not to waste a single drop of water.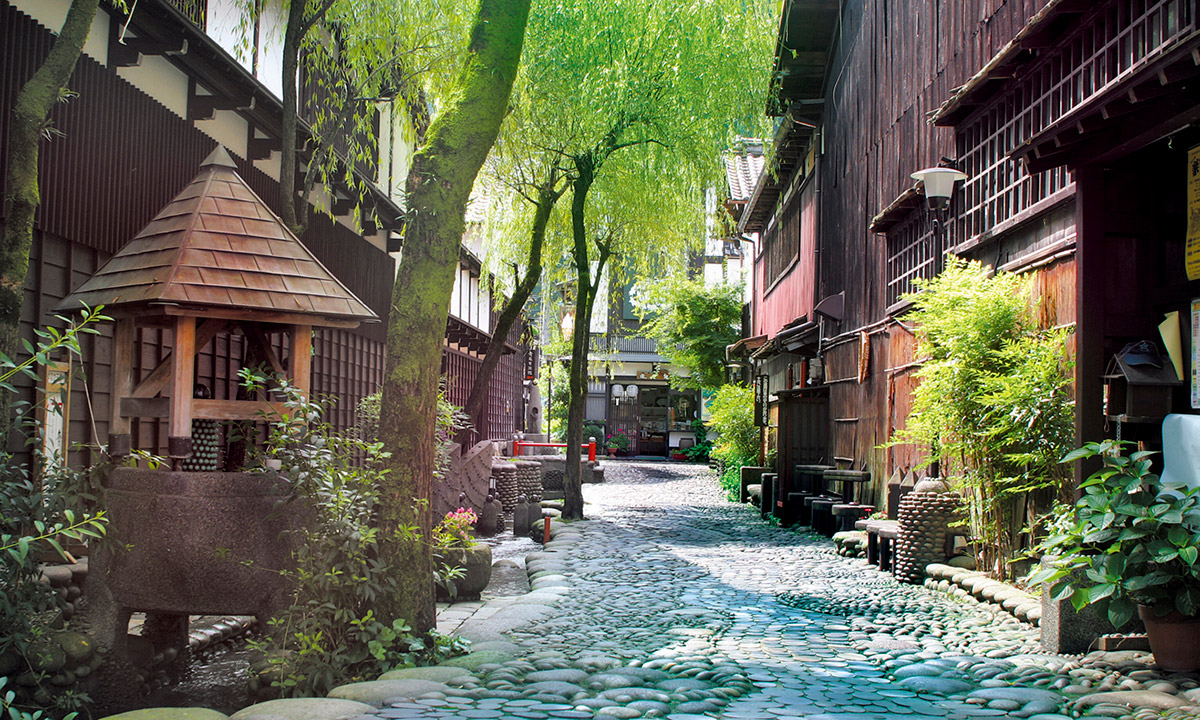 The town also has many water trails. With stone floors, carp swimming in the water, and willows floating in the air, the nostalgic scenery all comes together to create the feeling of being in Japan's Edo Period. A walk through the alleyways will leave you feeling that a new experience lies around every corner.
From July to September, experience Gujo Dance!
Usually quiet, from September to July, Gujo Hachiman is host to the Bon Odori festival. It includes 33 nights of dancing in yukata (a light summer kimono) with music and songs and four days of dancing from night to dawn!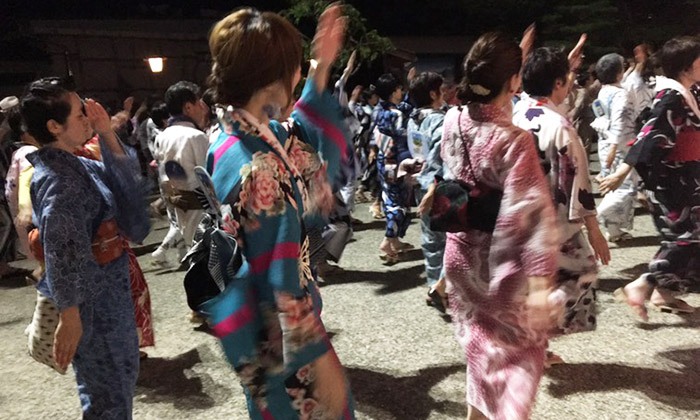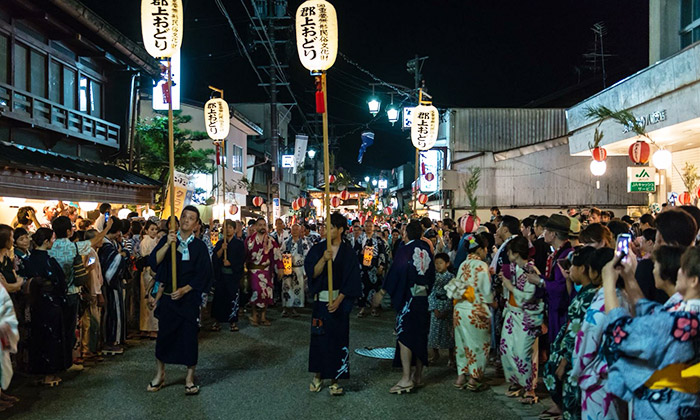 There are ten types of songs used in Gujo Odori, each accompanied by a dance. Originally it was organized by the lord of the castle in the Edo period so that people of all classes could pull down the class barrier. Today, everyone in Gujo Hachiman learns Gujo Odori from childhood, and they perform it at events. So everyone in Gujo can dance!
When I asked, "Is it hard to do so many different kinds of dances" the enthusiastic residents of Gujo immediately asked me to join them with a smile. The dance moves are simple, repetitive, and accompanied by a loud sound of stomping clogs stomping, both men and women, young and old, dance with cheerful vigor. Their smiles are infectious and, visitors are free to join in the dance.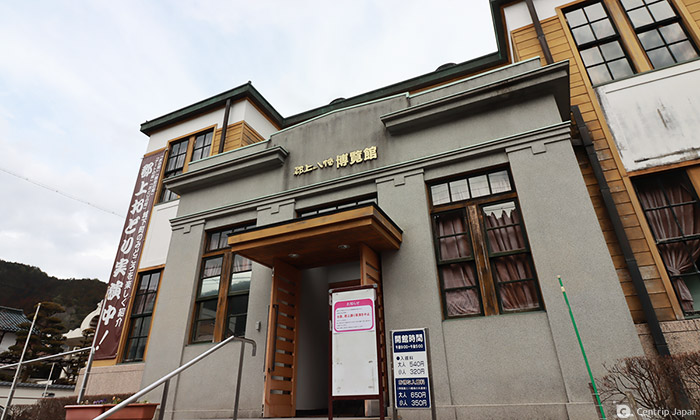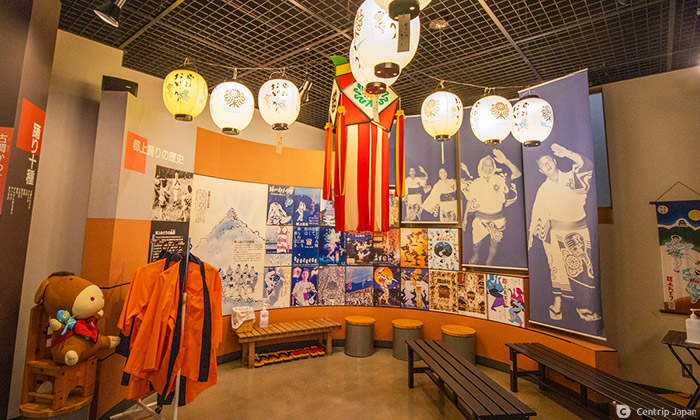 If you can't make it during the dance festival, July to September, you can also go to the Gujo Hachiman Museum. The staff will teach you how to dance and about the intriguing history and tradition behind it.
Wrap-up
Quiet and retro, Gujo Hachiman is less commercial, more sincere, and uncomplicated. We recommended you check it out if you like casual strolls and enjoy a leisurely time.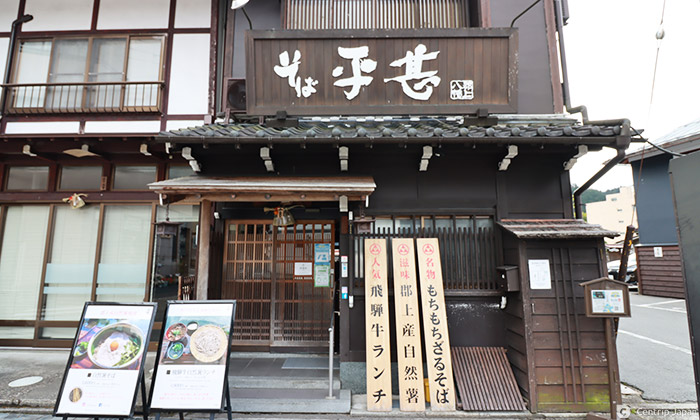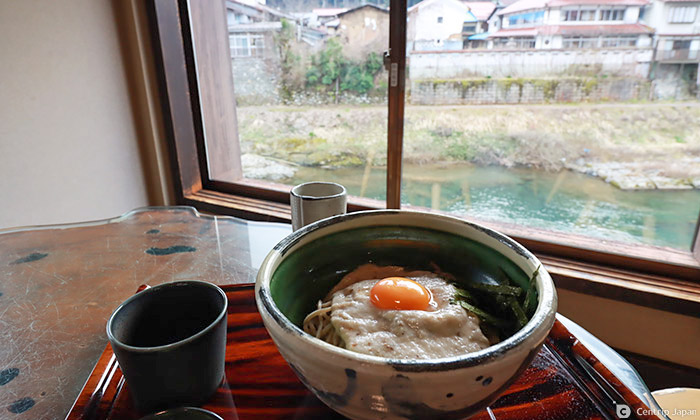 After walking around, don't forget to try Gujo Hachiman's authentic food in between stops. Gujo Hachiman offers a variety of food like soba noodles, Hida beef, and sashimi. We recommend getting a bit at Soba no Hirasu and enjoy fresh soba noodles with beautiful outdoor scenery.
We hope more people will get to know the cherished town of Gujo Hachiman.
Click here to get the latest information on Central Japan.Centrip Japan - Nagoya and Chubu Information