| John Asano
Dance the Night Away in Gujo Hachiman
Gujo Hachiman is a picturesque riverside town in the mountains of Gifu Prefecture that will give you a taste of an authentic small Japanese town. The former castle town is famous for its natural spring water which flows throughout the old district and traditional summer dance festival, which is one of the three most important traditional Bon dance festivals in Japan.
The History of Gujo Odori
Bon or Obon is a Japanese Buddhist custom of honouring the spirits of one's ancestors. It usually involves a traditional dance called 'Bon Odori'.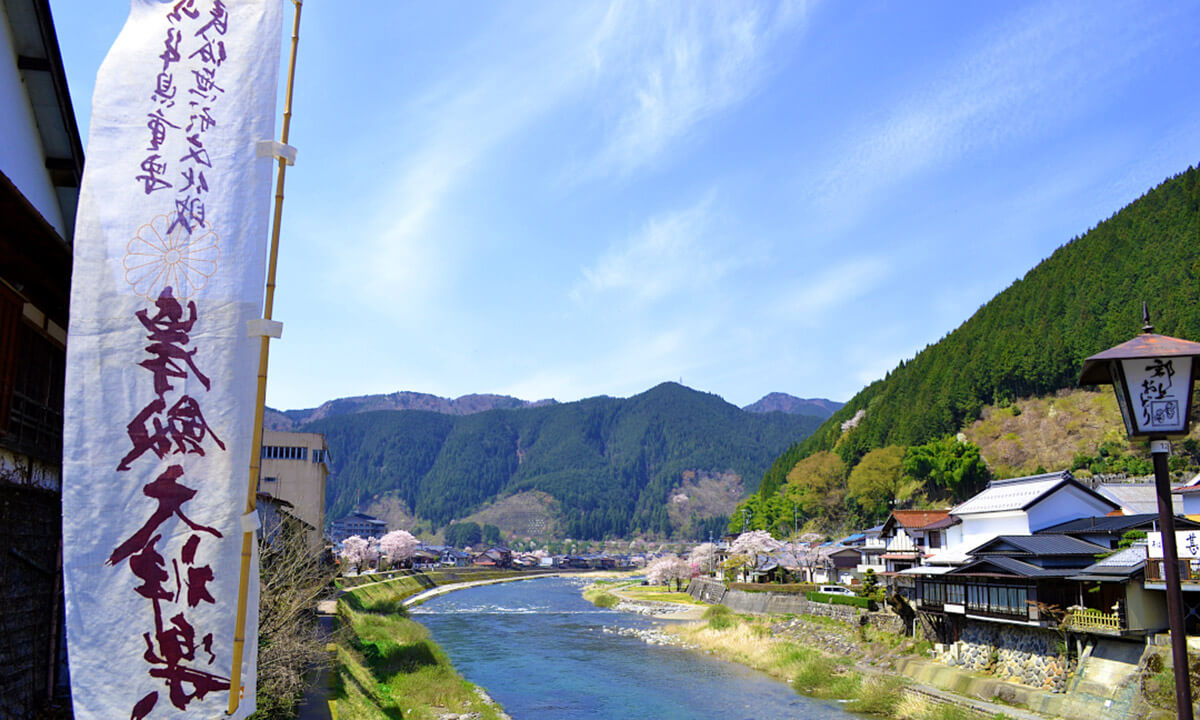 The riverside town of Gujo Hachiman in Gifu
Bon Odori in Gujo Hachiman is called Gujo Odori and has a history of over 400 years. It is believed to have started in the 1590s when the local feudal lord, Endo Yoshitaka had an idea to bring all the people of his domain together to dance regardless of social rank or position. He basically wanted everyone to join one massive street party and to have fun together. What a great idea!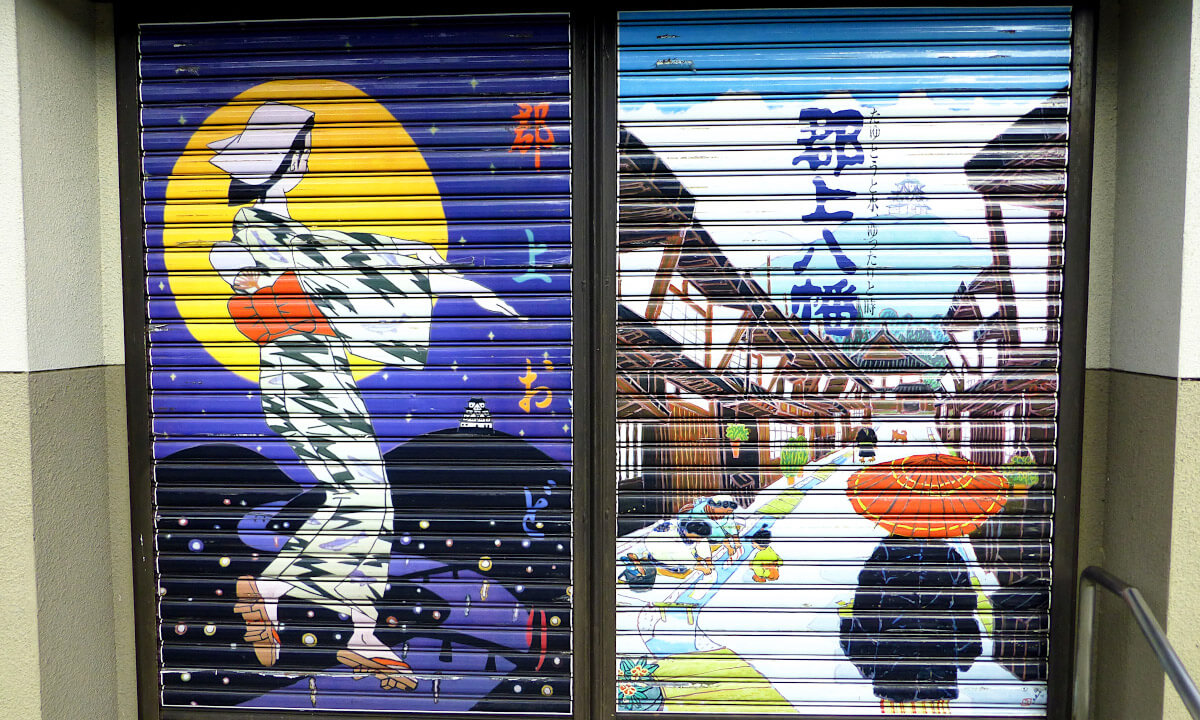 Shutter featuring Gujo Odori in Gujo Hachiman
Gujo Odori has been designated a Significant Intangible Cultural Folk Asset by the Japanese government.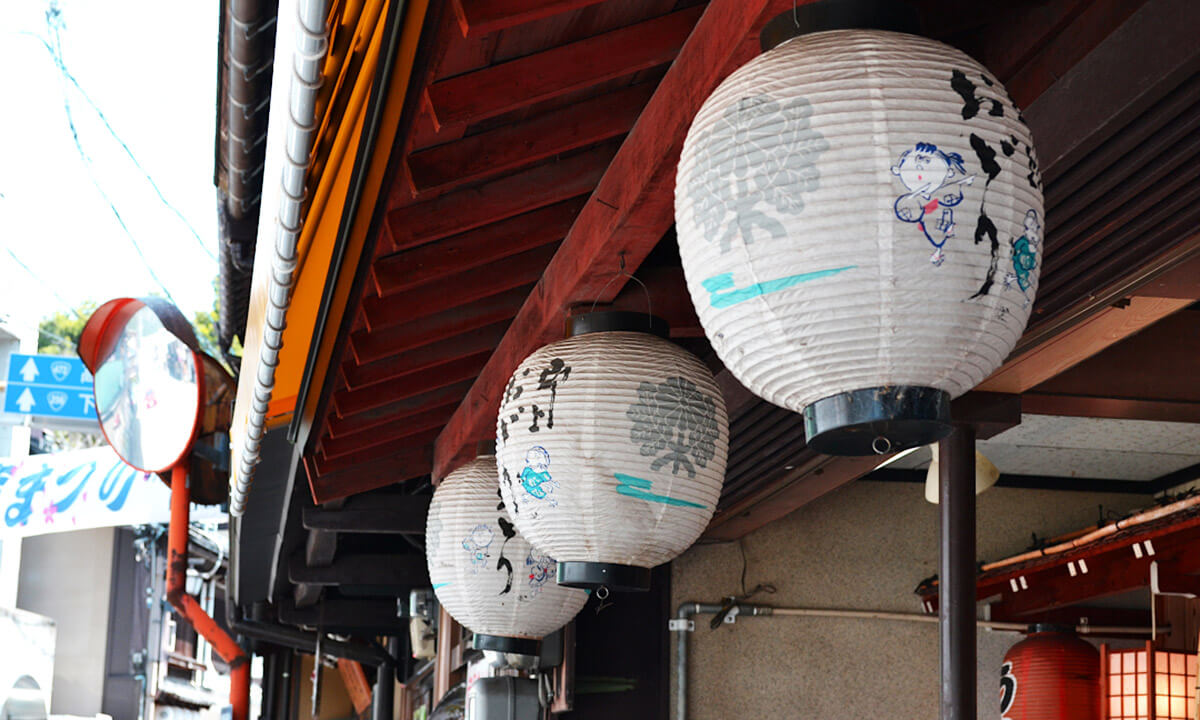 Lanterns depicting Gujo Odori
How to do Gujo Odori
The dance is quite easy to pick up and most people can master the steps in no time at all. The best way to learn it is by simply following along with the locals, who are always willing to show you how to dance. If you need a little extra help, dance lessons are also available at the Gujo Hachiman Tourist Office before the dancing starts in the evenings.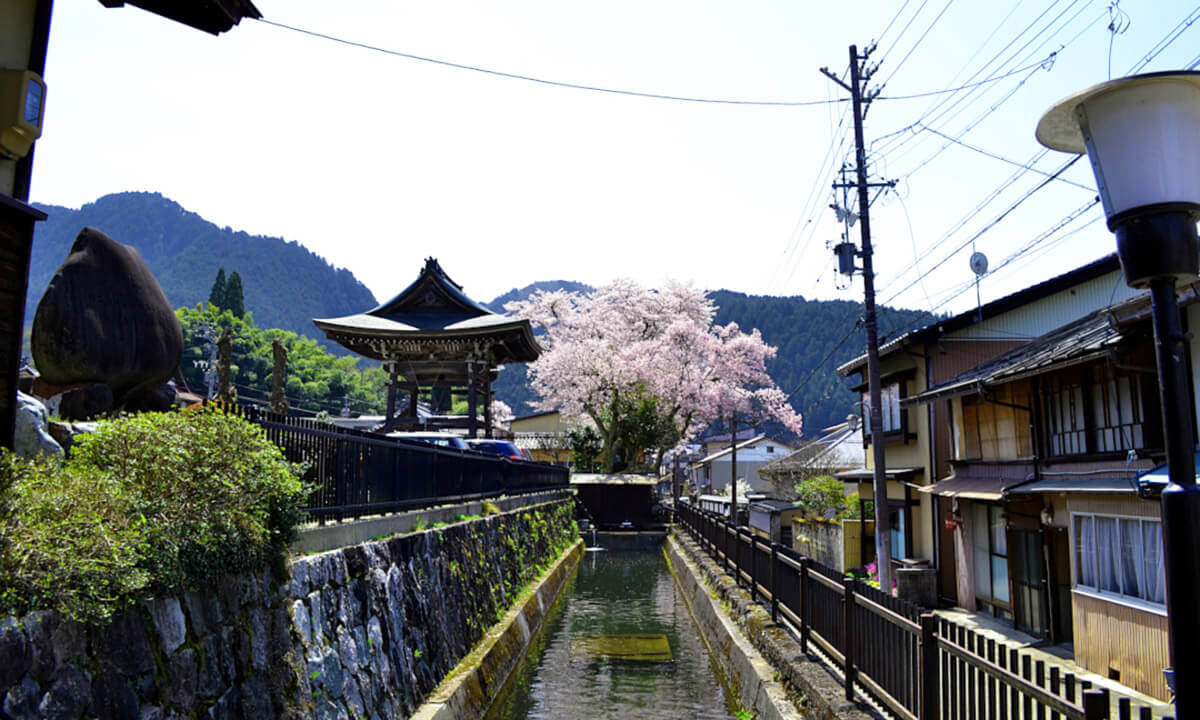 Water flowing through Gujo Hachiman
Gujo Odori consists of ten traditional dances and their corresponding songs. The most famous and well know dance is Kawasaki, which is known across Japan for its elegant and smooth dance moves.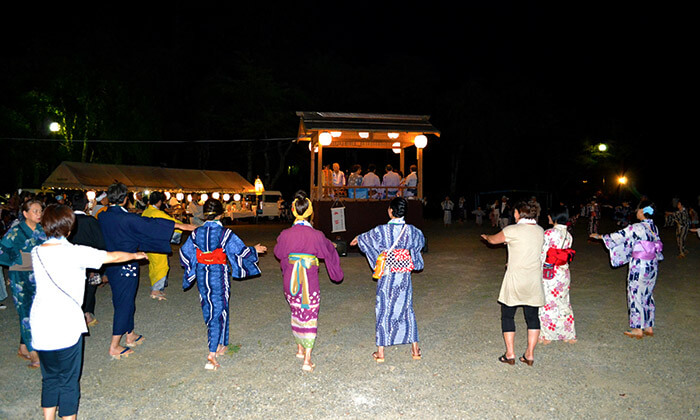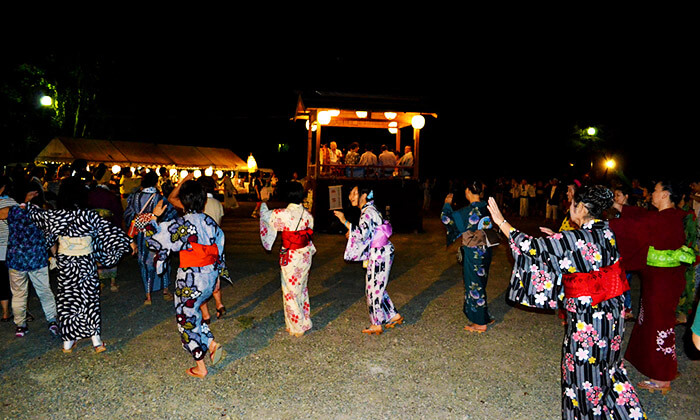 Another popular dance is Haru Koma, or spring horse. This dance is very energetic with its moves mimicking a young bucking horse with rider. It is a great hark back in time to the Edo period (1603-1868) when Gujo Hachiman was a major horse-trading center in Japan.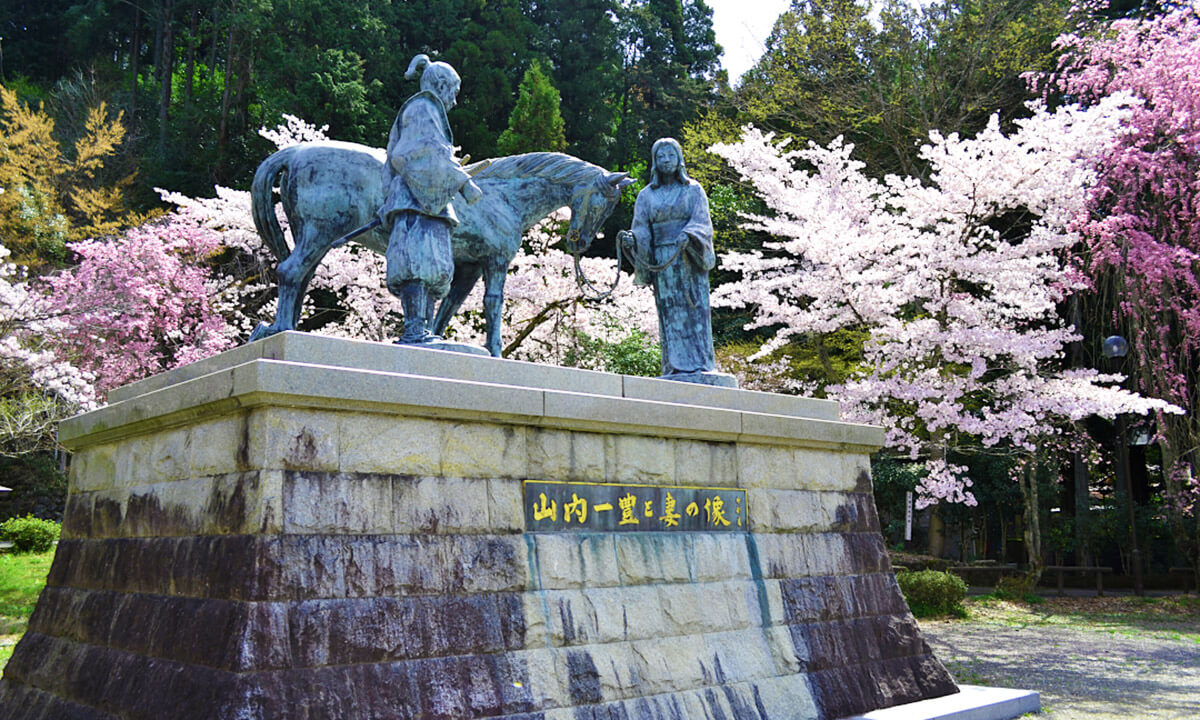 Statue of samurai, Yamauchi Kazutoyo with horse
Videos of all the traditional dances can be found on YouTube.
Whatever dance you are doing, the dance moves are pretty simple as they consist of repeating rhythmic motions with simple hand movements and foot patterns. All the dancers follow an imaginary circle that rotates in a clockwise direction around the center float.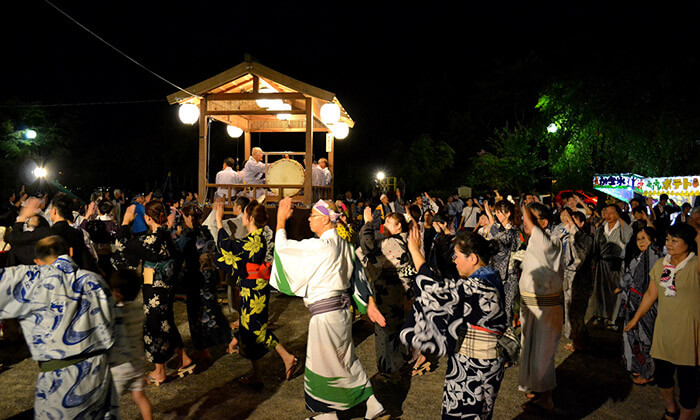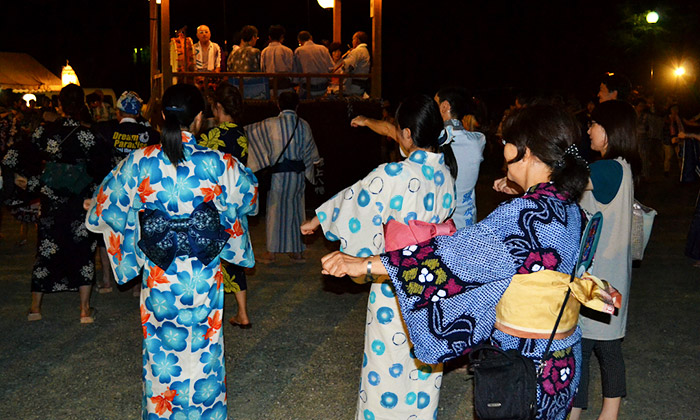 Those who excel at the traditional dances with exceptional technique might be in the running to be awarded a Gujo Odori Certificate, which is handed out every night to a select few lucky participants. They make a fantastic souvenir or memento from the festival.
The music and songs for Gujo Odori are always performed live by a small group of singers and musicians, who sit in a small festival float in the center of the dancing circle. The traditional instruments used will vary according to the song, but typically include the shamisen, bamboo flute and taiko drum. Beautifully lit lanterns display the name of the song and are located on the corners of the float for all the participants to see.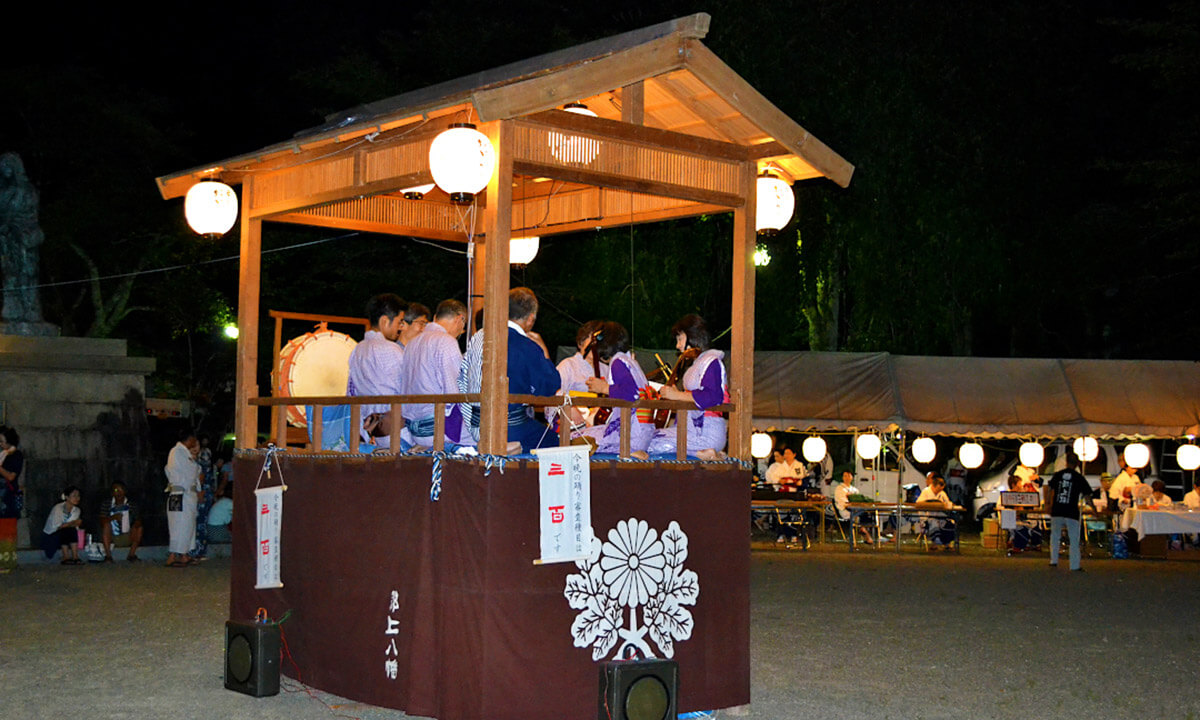 Singers and musicians in center float
The singers and musicians are very experienced and have been playing and singing for many years. Due to the length of the festival, they will change over the course of the evening.
What to Wear?
There is no dress code for Gujo Odori, so you don't need to dress up in order to give it a try with jeans, t-shirts, and sneakers all acceptable. If you really want to get into the atmosphere of the event and try an authentic experience, then dressing in a yukata, which is a light cotton summer kimono and wearing wooden geta sandals is the best way to go. They are freely available if you are staying in a ryokan (traditional Japanese style inn) in town, or you can rent them from a local kimono store.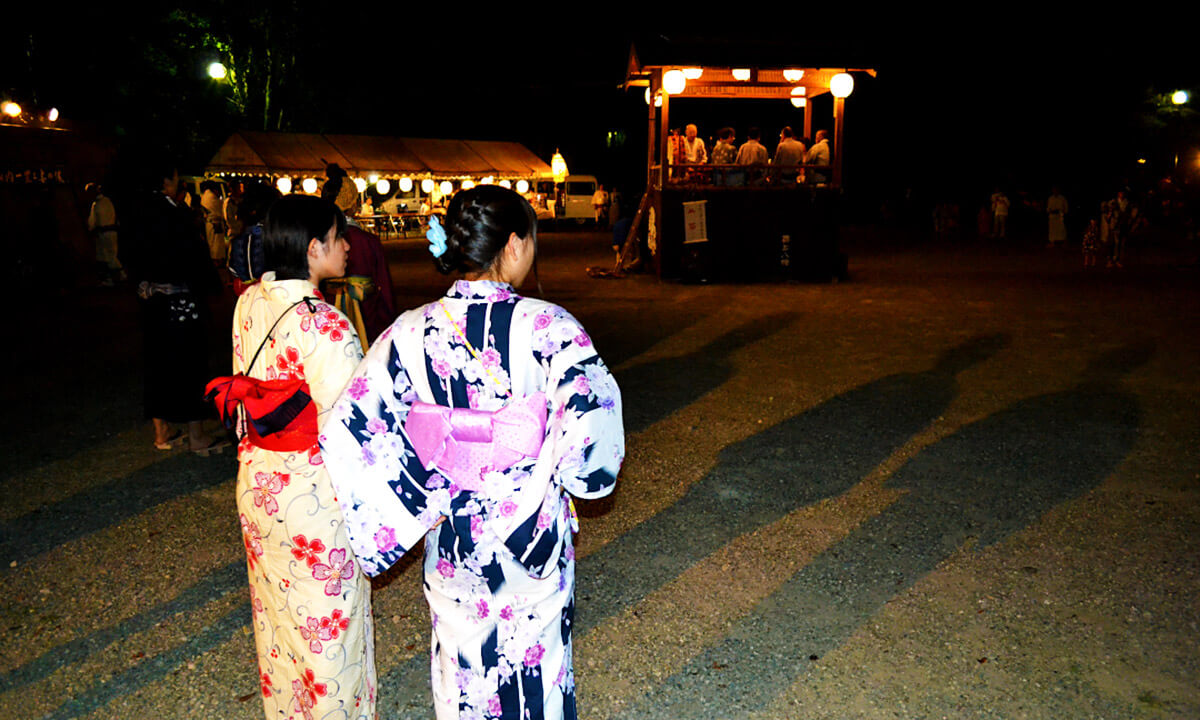 Japanese yukata at Gujo Odori
When to See Gujo Odori
Gujo Odori takes place on a select range of days for a period of 31 nights from mid-July to early September every year. Visitors can join in on the nightly traditional street dances which climax with four nights of all-night dancing called 'Tetsuya Odori' during the Obon period in mid-August.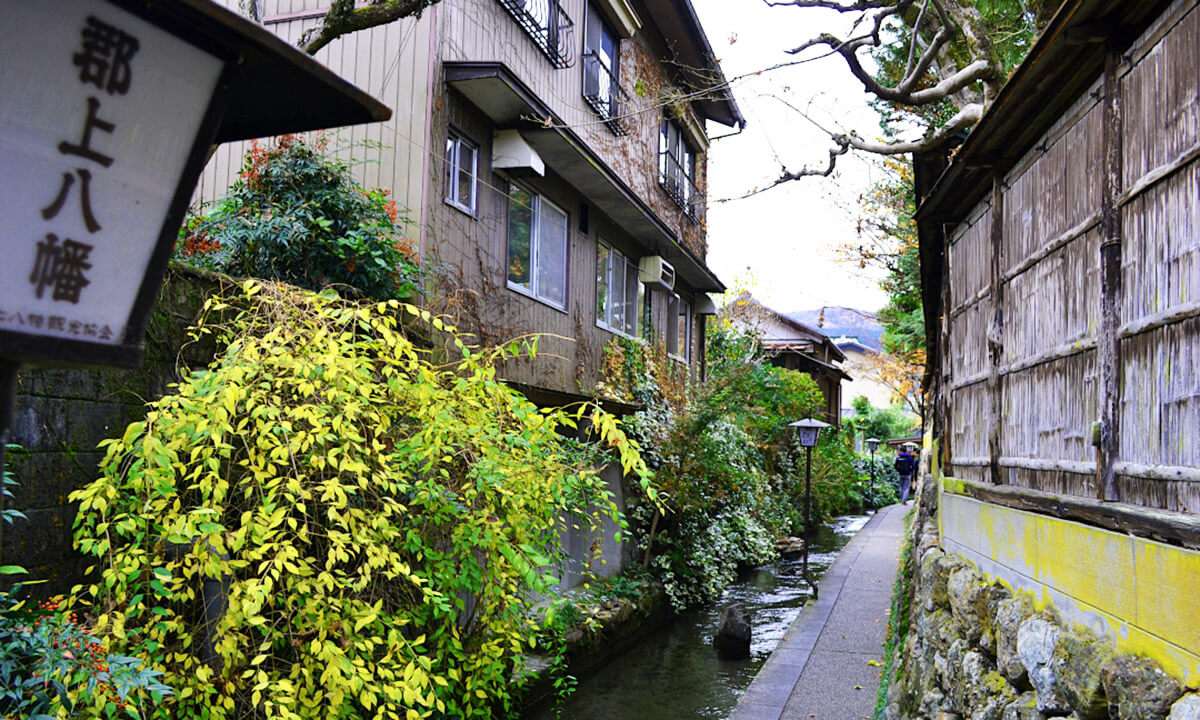 Igawa Lane with natural spring water
The Location of Gujo Odori
Gujo Odori takes place near important shrines and temples in Gujo Hachiman and follows a historic pattern which has been adhered to for centuries. This means that the location of the festival can change from day to day. The compact nature of Gujo's city center means that the location is never too far away. It is easy to find the exact location by looking at the dance schedule posted on the website.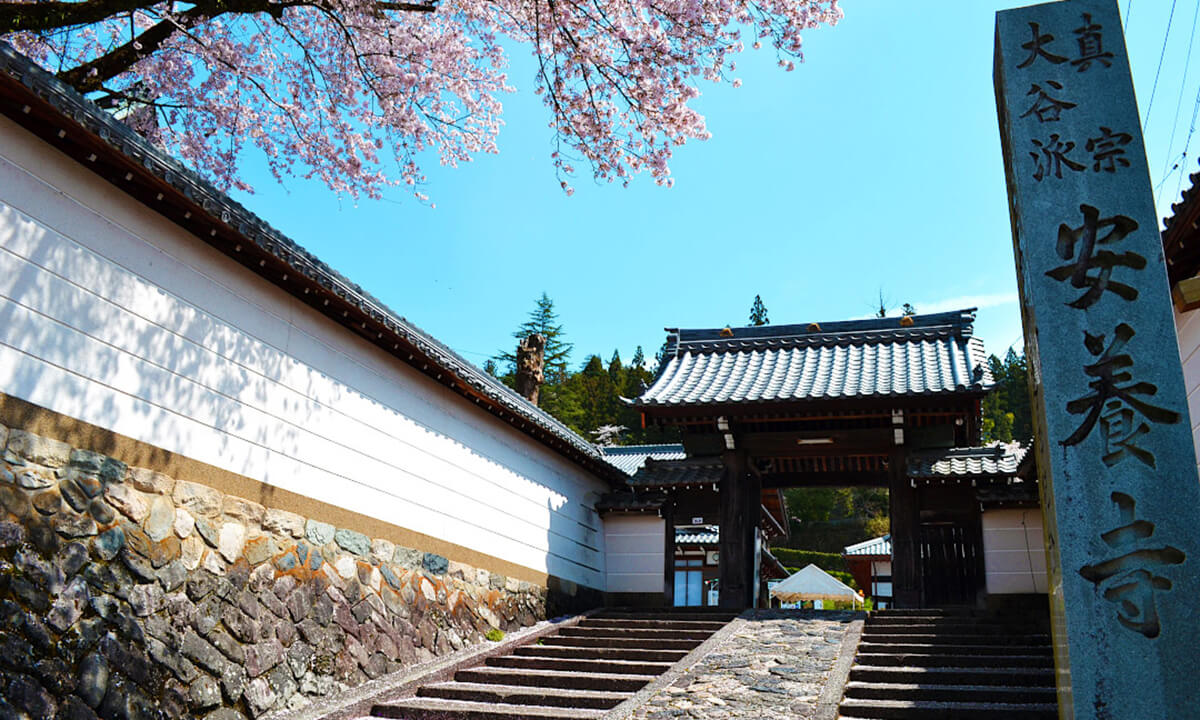 Temple in Gujo Hachiman
Gujo Odori in COVID-19 Times
In 2020, Gujo Odori moved online to protect the health and safety of the participants and spectators. For 2021, the special event was presented on selected evenings on YouTube Livestream. The organizers hope that a full Gujo Odori schedule will be possible for 2022.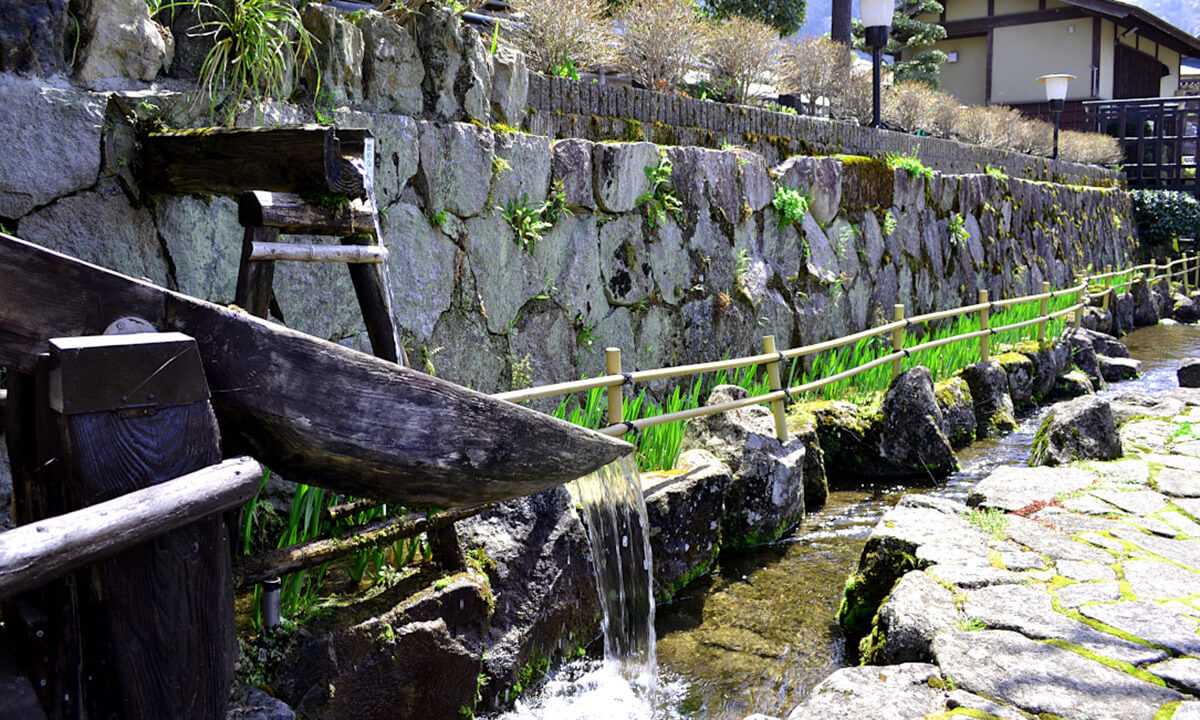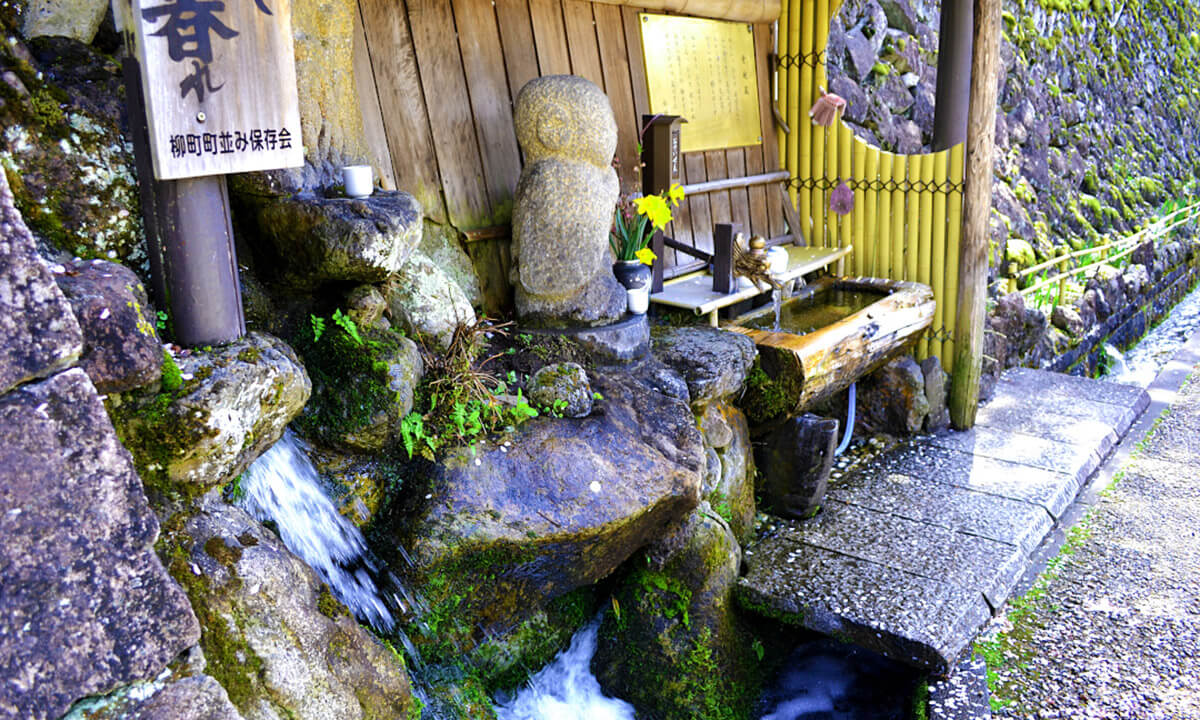 Gujo Odori Preservation Society
The Gujo Odori Preservation Society is an organization established in the early 1920s to restore Gujo Odori, which had been prohibited during the Meiji era (1868-1912). It was during this time that the newly formed Meiji government tried to distance itself from Japan's feudal past.
Next year in 2022, the Gujo Odori Preservation Society will celebrate its 100th anniversary. They are also hoping that Gujo Odori will receive UNESCO Cultural Heritage registration in November 2022.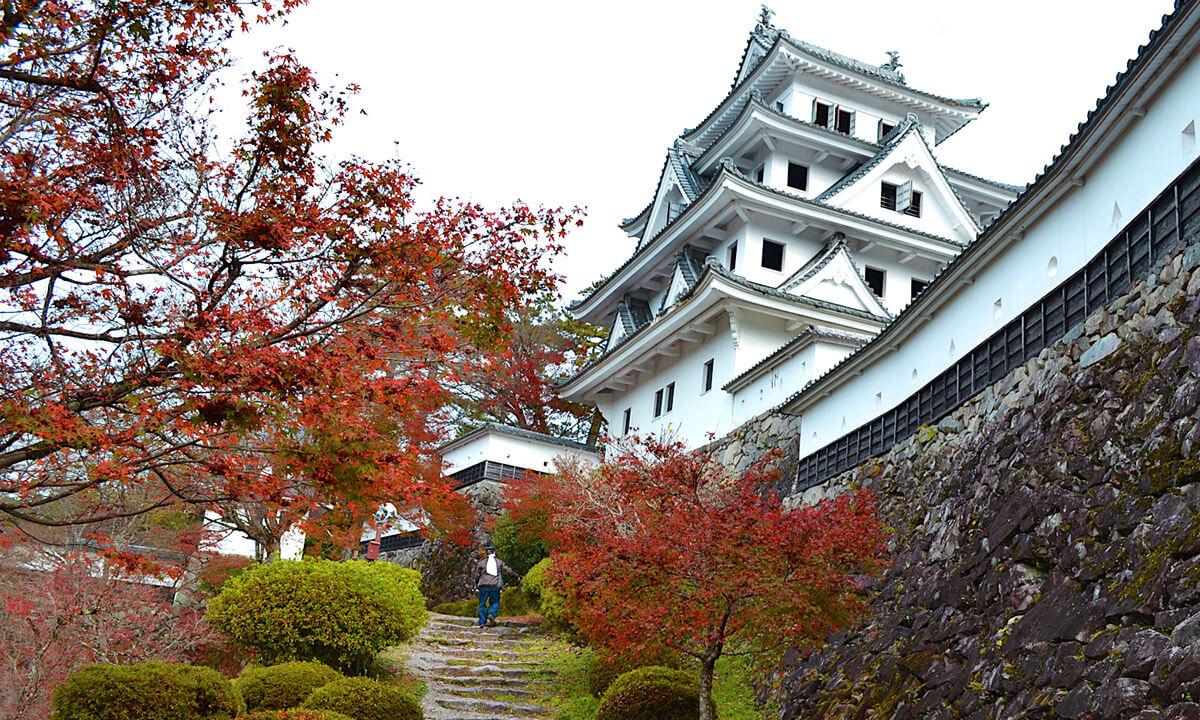 Gujo Hachiman Castle in autumn
Access:
From Nagoya Station, take the JR Tokaido Line to JR Gifu Station. From JR Gifu Station, take the JR Takayama Main Line for Tajimi to Mino-Ota Station and change to the local Nagaragawa Railway to Gujo Hachiman Station. It should take around 160 minutes and cost ¥2,550 (one way) from Nagoya.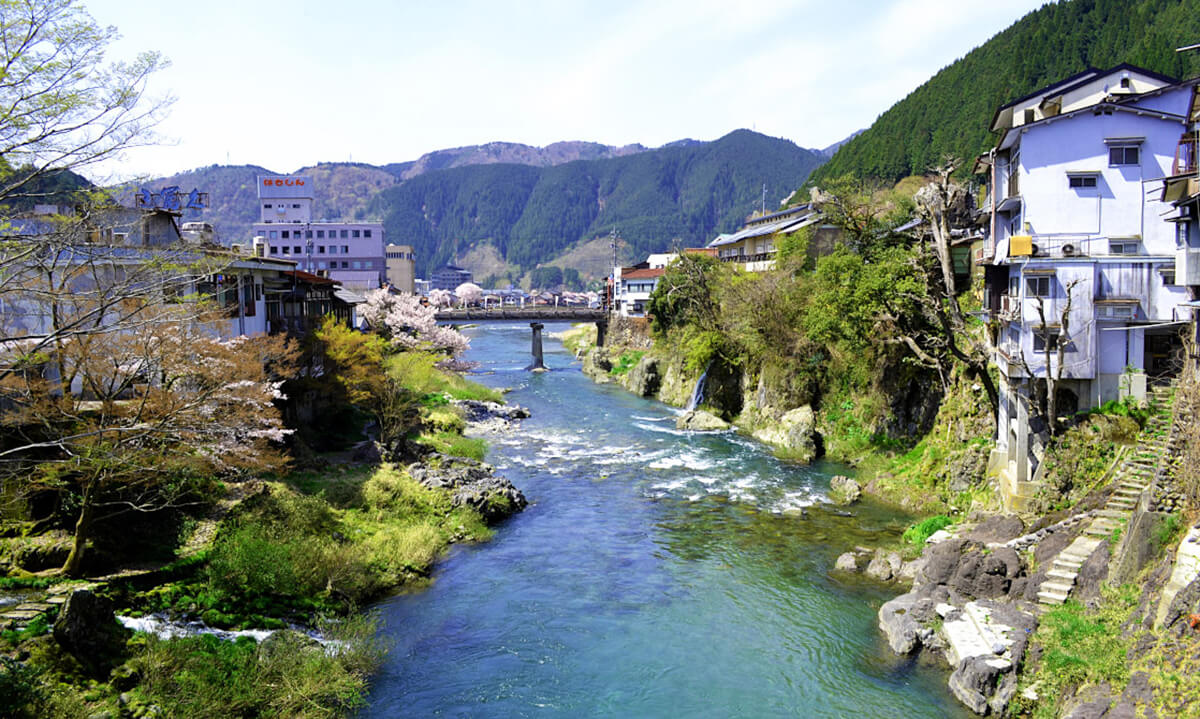 The Yoshida River in Gujo Hachiman
Click here to get the latest information on Central Japan.Centrip Japan - Nagoya and Chubu Information