| Centrip Editorial Board
Meiho Snow Resort in Gifu: A beginner's paradise and a perfect day trip from Nagoya!
If you are a ski beginner and looking for a ski resort in the Chubu region around Nagoya, do not miss the Meiho Snow Resort in Gujo City, Gifu. It takes about two hours to get there by car from Nagoya. The resort has one of the biggest slopes in western Japan, with over 80% of the slopes being great for beginners and intermediate skiers. It is spacious with facilities for kids and hot springs. The popular tourist spots of Takayama and Shirakawa-go are also nearby. Join us as we take a look!
Meiho Snow Resort with one of the largest beginner slopes in western Japan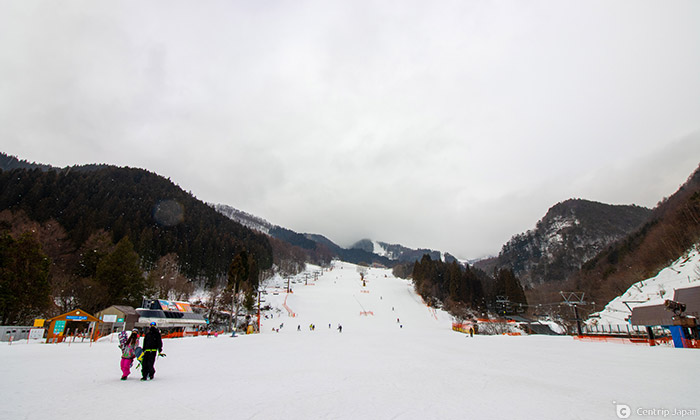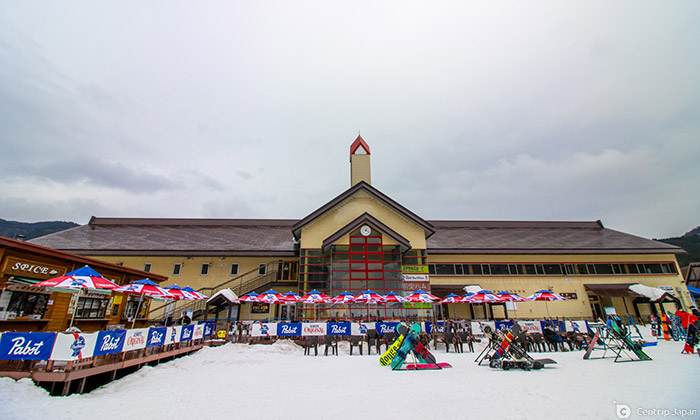 When it comes to ski resorts near Nagoya, besides the famous ones in Nagano prefecture, Gifu is another excellent choice. Gifu is mountainous with a lot of snow in winter, making it an exceptional setting for ski resorts. Today, Centrip will introduce Meiho Snow Resort with one of the most extensive beginner slopes in western Japan.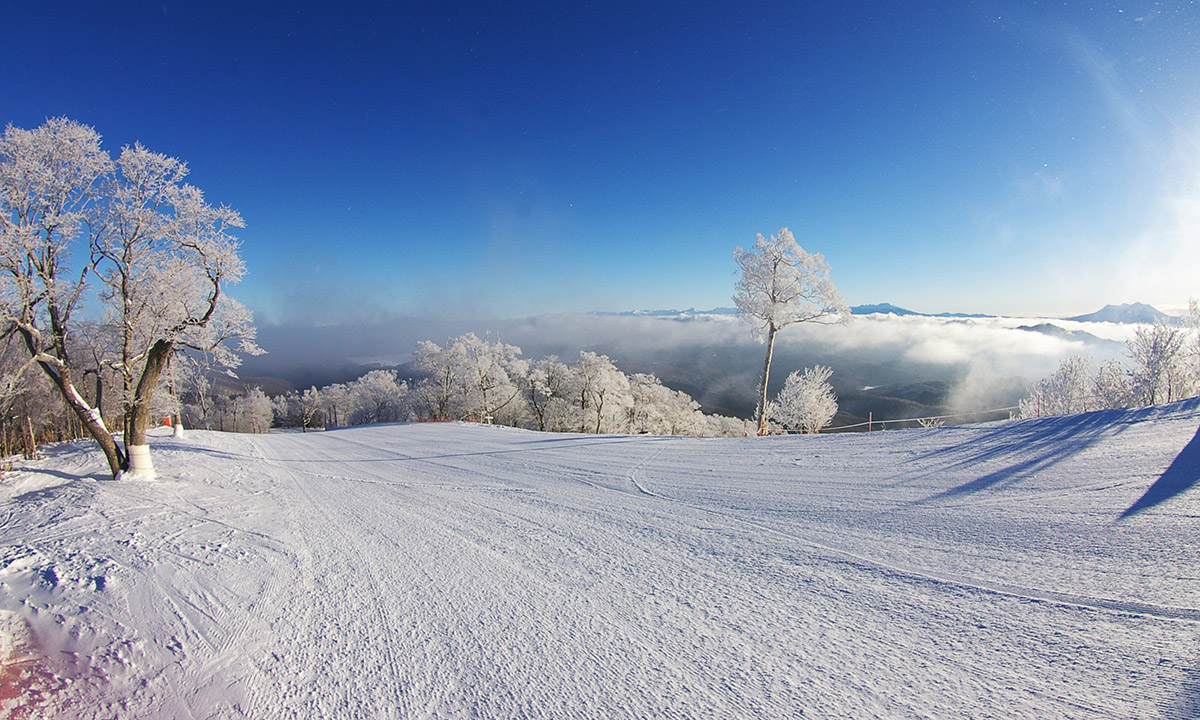 The Meiho Snow Resort is beginner-friendly, with 80% of the courses being suitable for beginners and intermediate skiers. Usually, beginners only practice near the base of the mountain but, Meiho Snow Resort has its famous beginner's slope, Alpha 5000: a gentle slope, 5,000 meters long, allowing people to ski down from the top of the mountain an altitude of 1,600 meters. It is a rare opportunity for beginner and intermediate skiers to ski from top to bottom while enjoying the beautiful mountaintop view.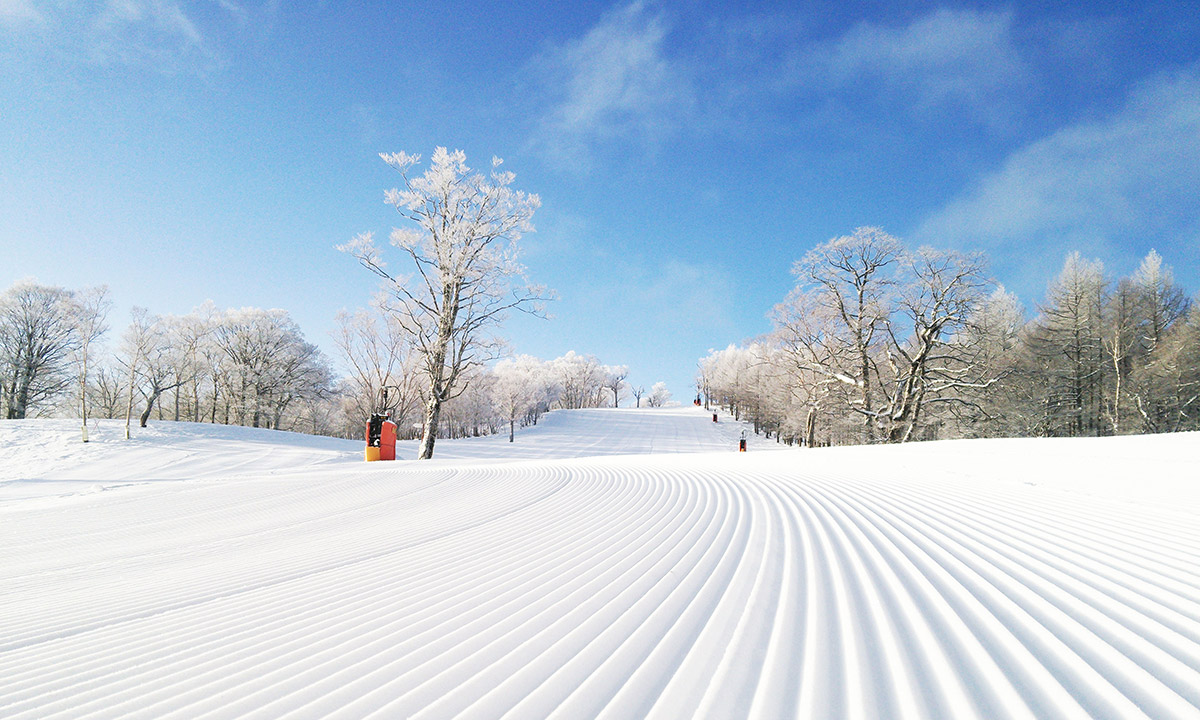 You can enjoy the amazing panorama of the Northern Alps while skiing. Many people come here to enjoy this beautiful scenery.
There are only three advanced courses. They are among the few advanced slopes in the Kansai and Chubu areas of Japan, with slopes at an angle of 38 degrees. If you are a good skier, try the course!
Getting to Meiho Snow Resort
Direct bus from Nagoya Station (reservations required)
If you are coming from Nagoya, taking a bus tour is your best bet. The price ranges from ¥6,800 to ¥8,880, including round-trip bus fare, a one-day lift ticket, and a ¥1,000 discount coupon for lunch. You can rent ski gear for less than half the price. The total cost for the day comes to about ¥12,400. What a great deal!
It takes about two hours by bus from Nagoya Station to Meiho Snow Resort. Reservations in advance are required.
Free shuttle bus (reservations required)
There is a free shuttle bus from Gujo Hachiman Station to Meiho Snow Resort (about 1 hour). We recommend you go see the tourist spots at Gujo Hachiman the day before and take the bus to the ski resort the next morning.
Come empty-handed? You can rent lots of cool ski gear!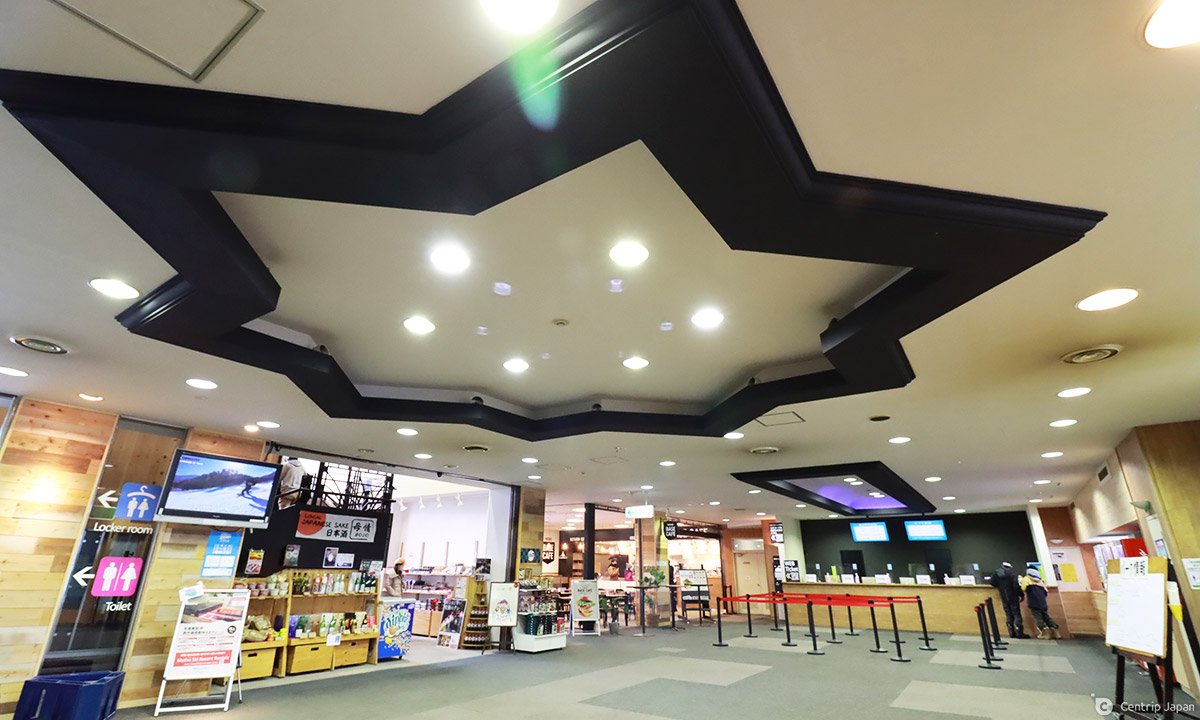 The first thing you see at Meiho Snow Resort is the new and brilliant entrance hall to pique your excitement! Buy your lift ticket and grab your rental ski gear!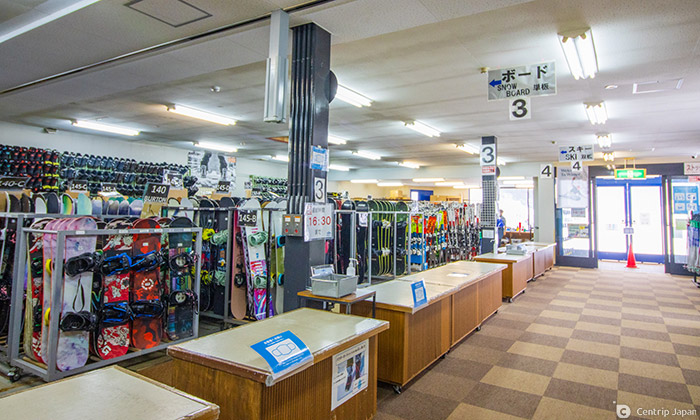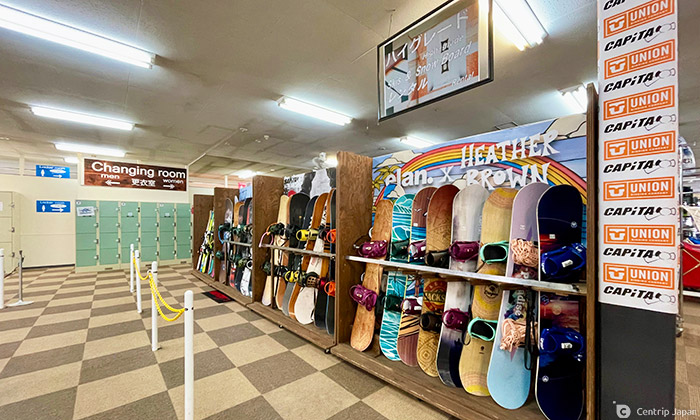 At the rental shop, you can rent skis, snowboards, and ski wear, and more. There are also high-grade boards to meet the needs of advanced skiers.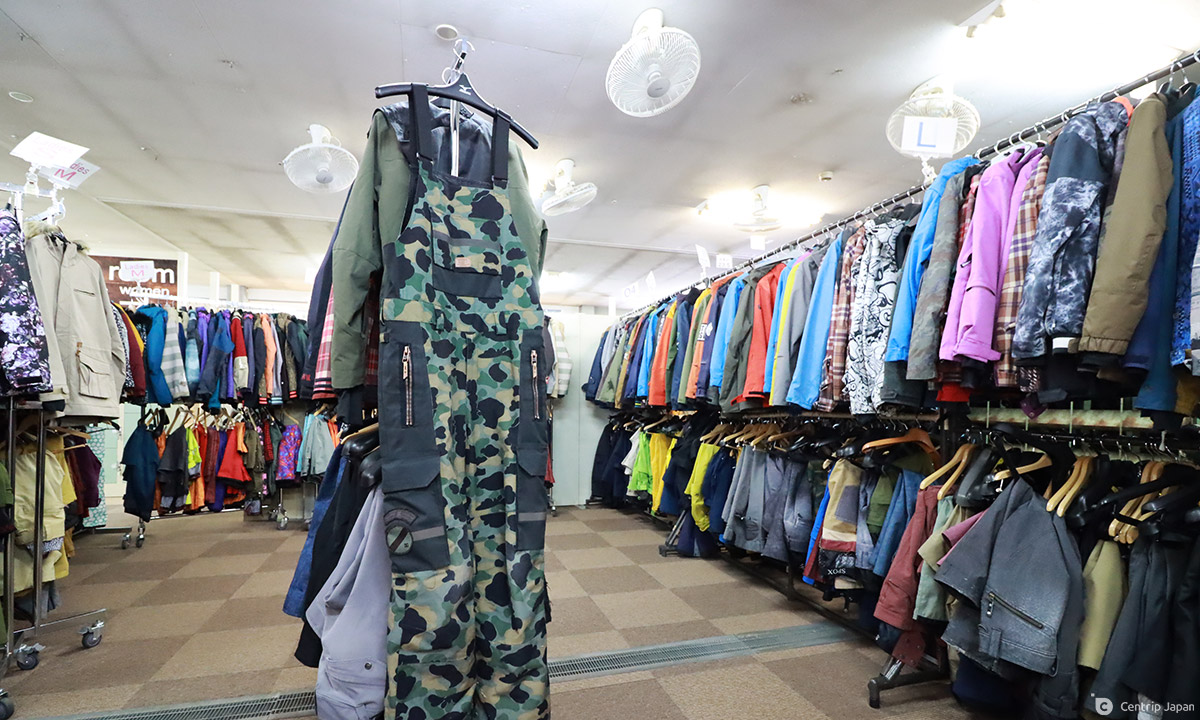 The best feature of Meiho Snow Resort is the variety of fashionable and cute ski wear. New items selected from the top brands arrive every year! For those who like to take selfies and upload them to social media, it is essential to choose Instagrammable ski wear.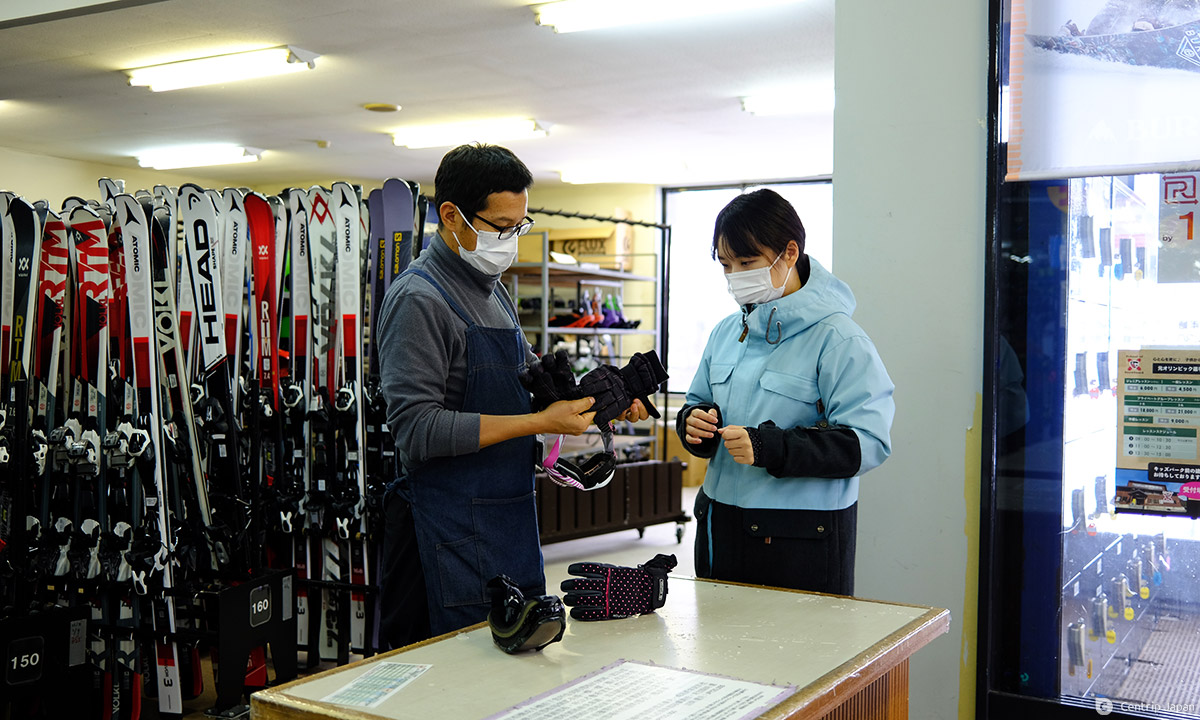 You will have to prepare your waterproof gloves and hat, but you can rent goggles. If you are a beginner like me and don't know what you need, ask the professional staff!
To prevent COVID19, Meiho Snow Resort now offers an antiviral and antibacterial coating treatment with KinoShield.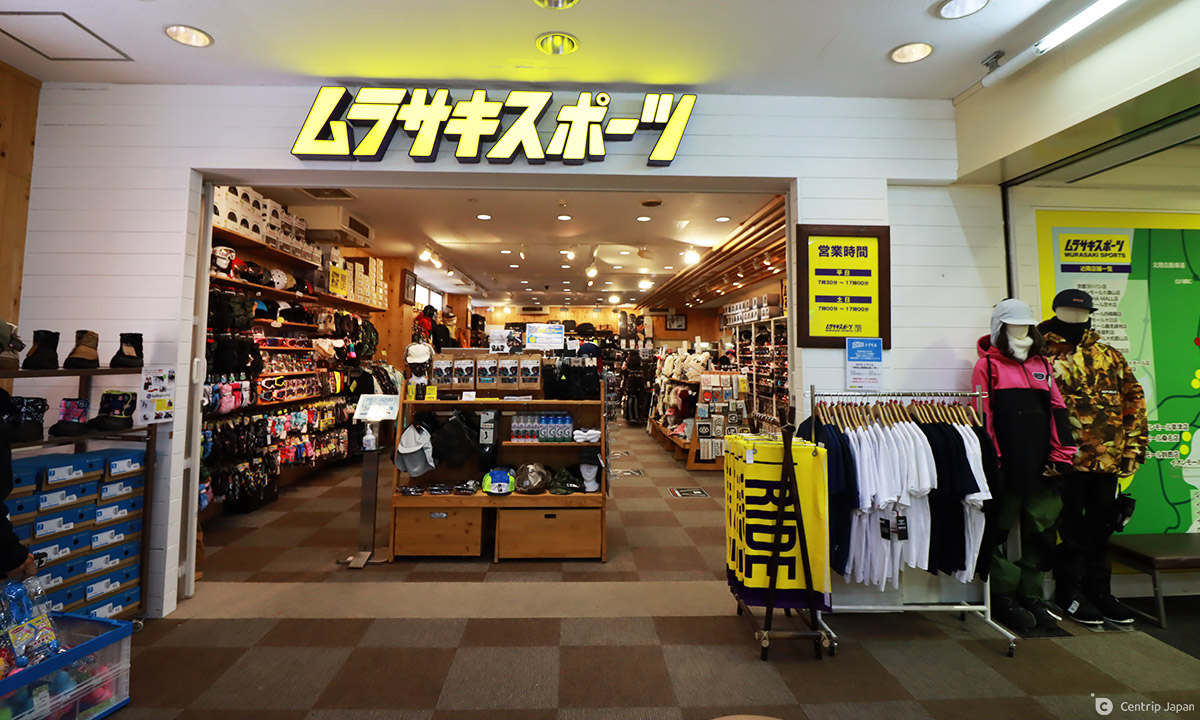 If you are into skiing after all and want to have your own gear, there is a specialty ski equipment store. Find yourself some gear that fits your needs.
Don't be afraid. Ski coaches will teach you one-on-one.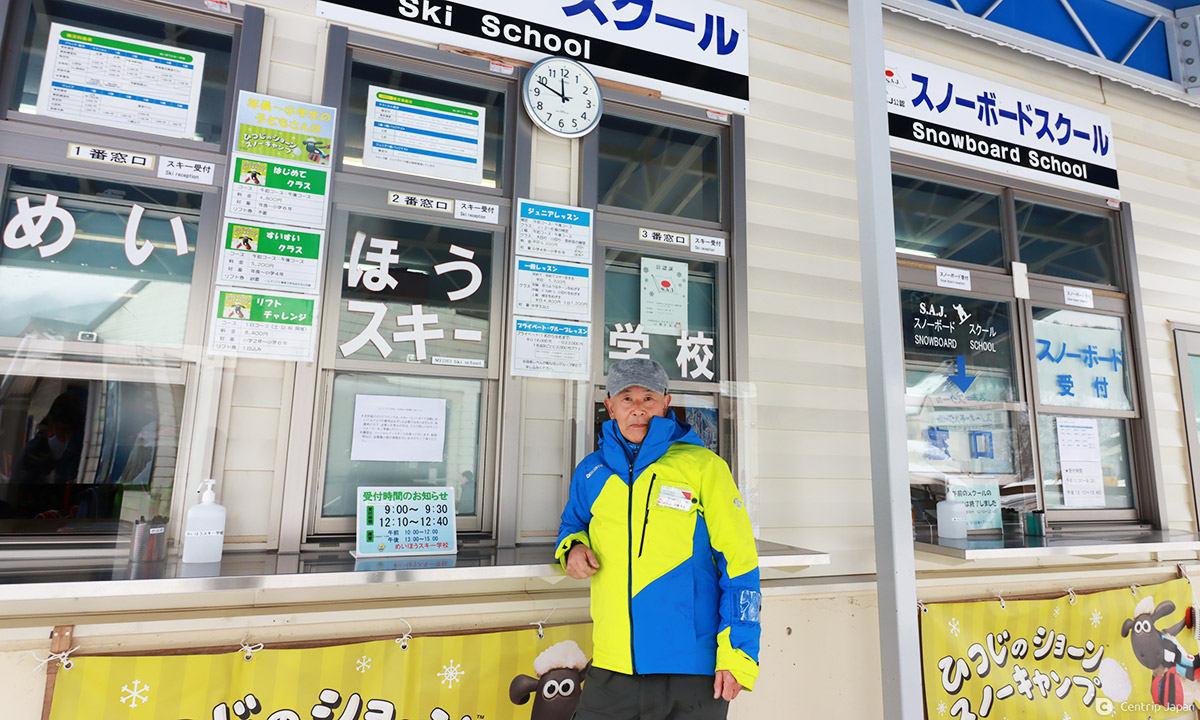 If you are a ski beginner and want to enjoy skiing as soon as possible, it is best to join a class to learn basic skiing skills before practicing on your own.
The English-speaking coaches at Meiho Snow Resort are not available every day. Some days only Japanese-speaking coaches are available. In that case, they will use machine translators to communicate. My coach said, "The most important thing is to teach you how to move. I will speak in simple English to make myself understood." Most of the coaches are locals and are very kind.
For fees, look here at the official website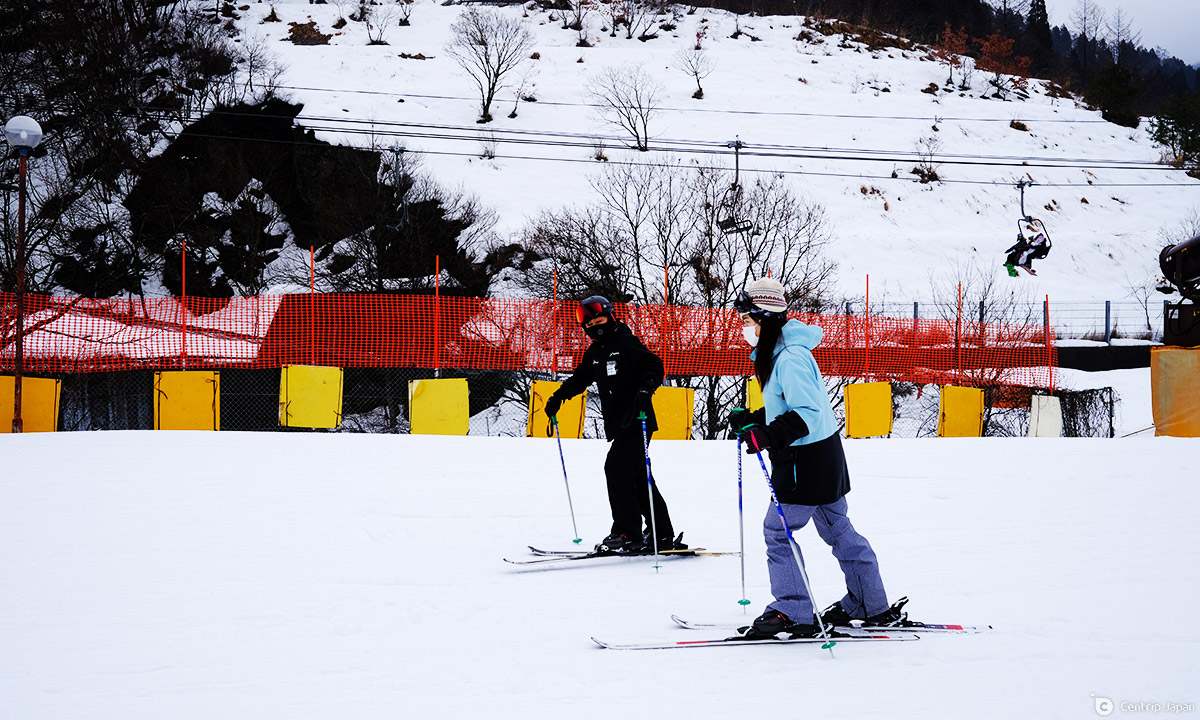 70% of visitors at Meiho Snow Resort are snowboarders, but if you are scared to try snowboards, why not trying out skis first? Being able to move both feet independently will help alleviate your worry.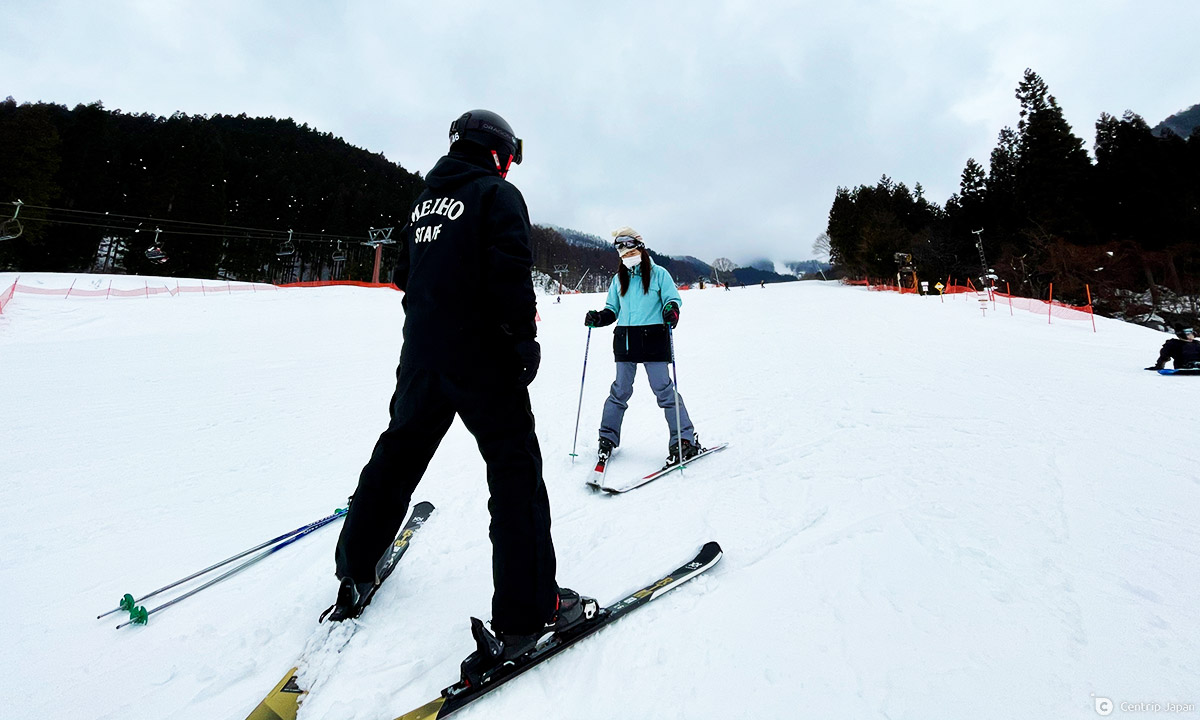 Step 1: Learn to stop. I remember my coach taught me that I can stop myself when my feet face inward, but it is easier said than done. I feel like I am testing my brain and physical ability using my motor skills. No matter how many times I fell, my coach was always kind enough to guide me.
Delicious and stylish! Nine shops with a variety of Western and Japanese food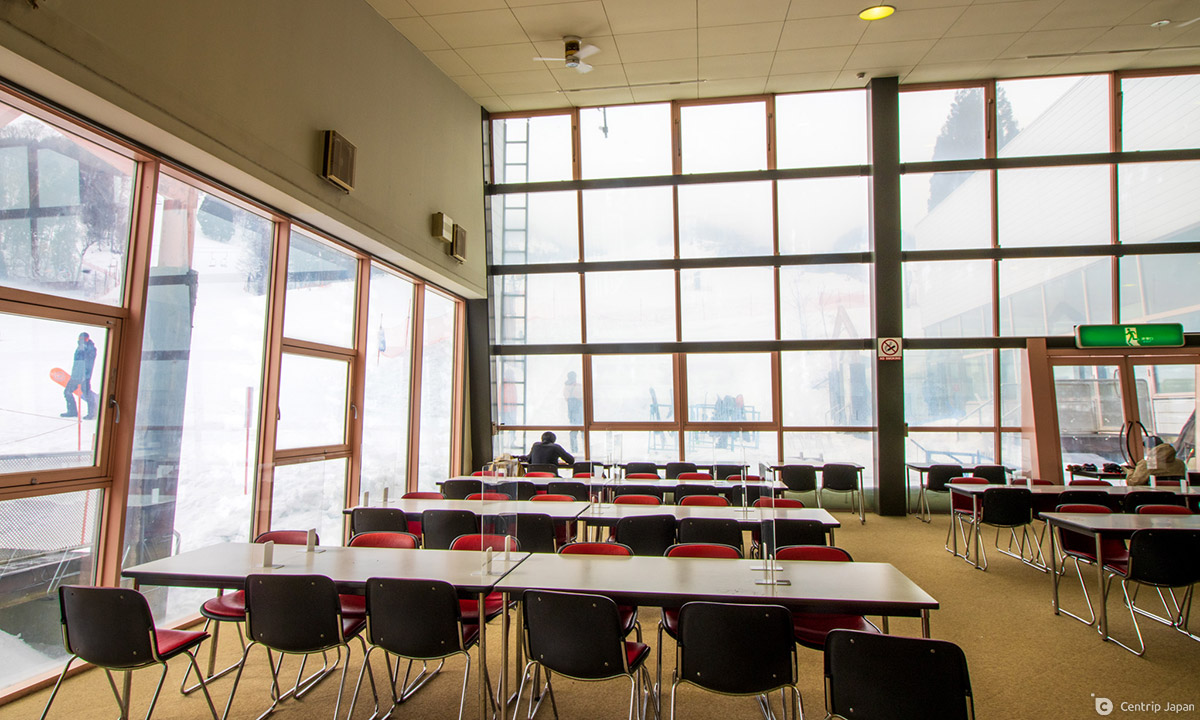 Skiiers should also check out the many shops and restaurants at this ski resort. If you feel hungry after stretching your legs on the slopes, you will want to be sure you can find something to fill that craving.
There are nine restaurants and shops at Meiho Snow Resort with curry and rice, pork ramen noodles, hamburgers, pizzas, crepes, and more available. There is also a restaurant at the top of the mountain. If you get tired after skiing or snowboarding, you can stop by and charge your batteries at this restaurant while enjoying the view from the top of the mountains.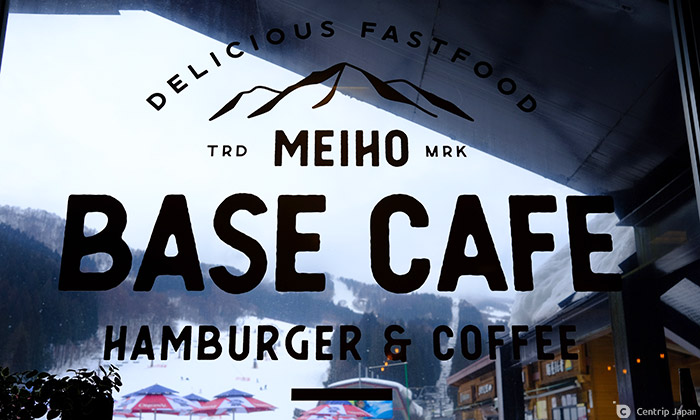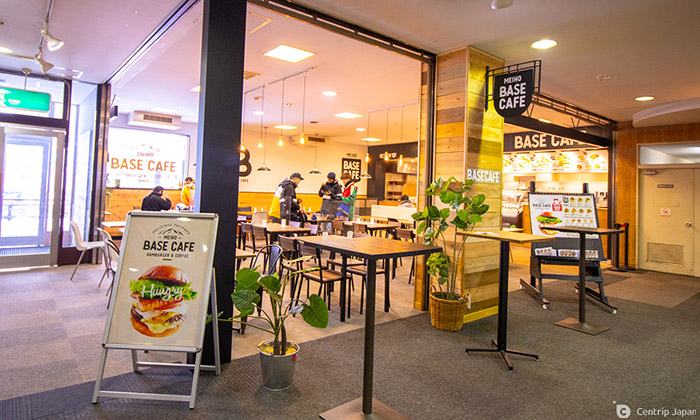 I tried the popular hamburger restaurant, BASE CAFE.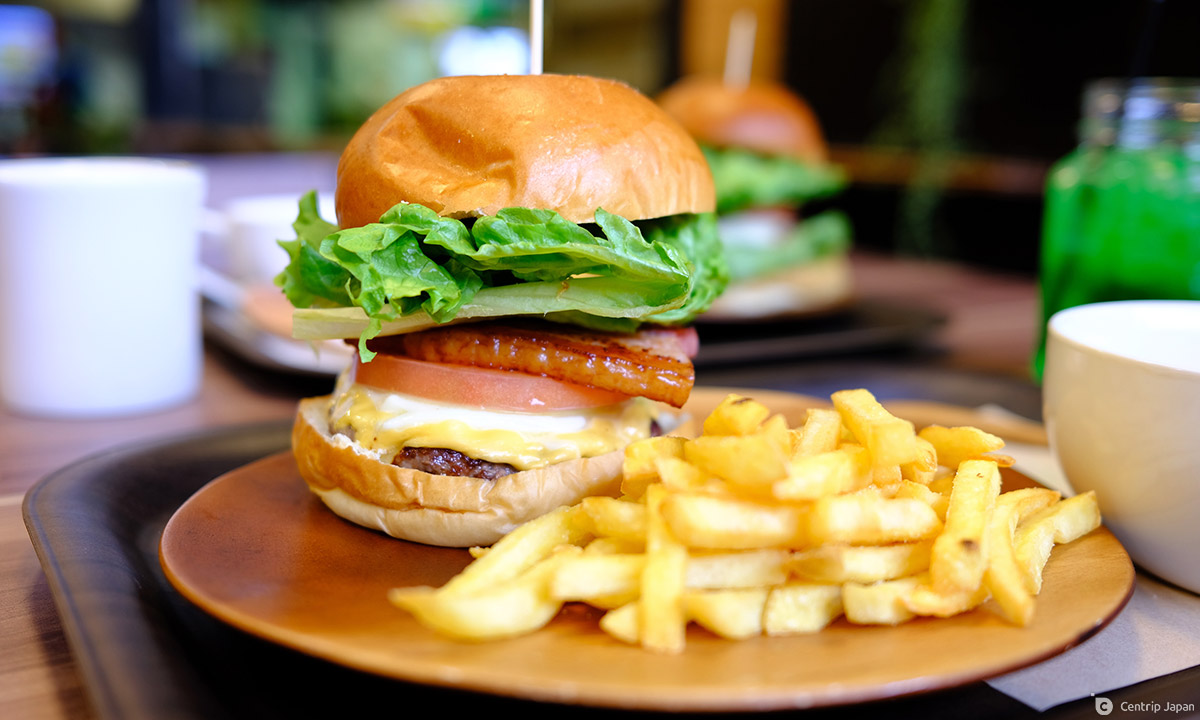 The large, made-to-order burgers are filled with juicy patties, delicious cheese and served with crispy fries and pumpkin potage soup.
The Largest Children's Ski Resort in Western Japan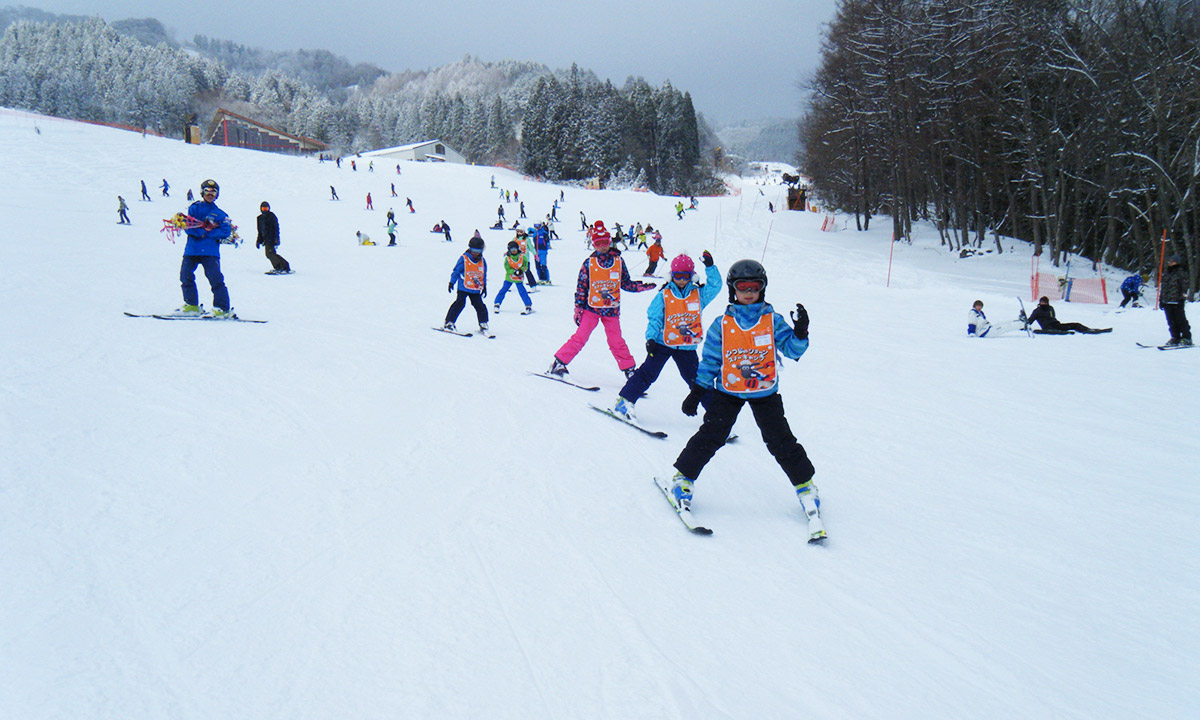 My Japanese friends told me that many of them went skiing with their parents when they were small. That is part of the reasons why ski resorts where parents and children can enjoy skiing together became a big market. At Meiho land, parents and kids can have fun together! It has the largest ski area in western Japan, which is spacious and safe. Sleds, tubes, and Strider Snow Skis can be rented for free. Even if you can't ski, you can enjoy the feeling of speed.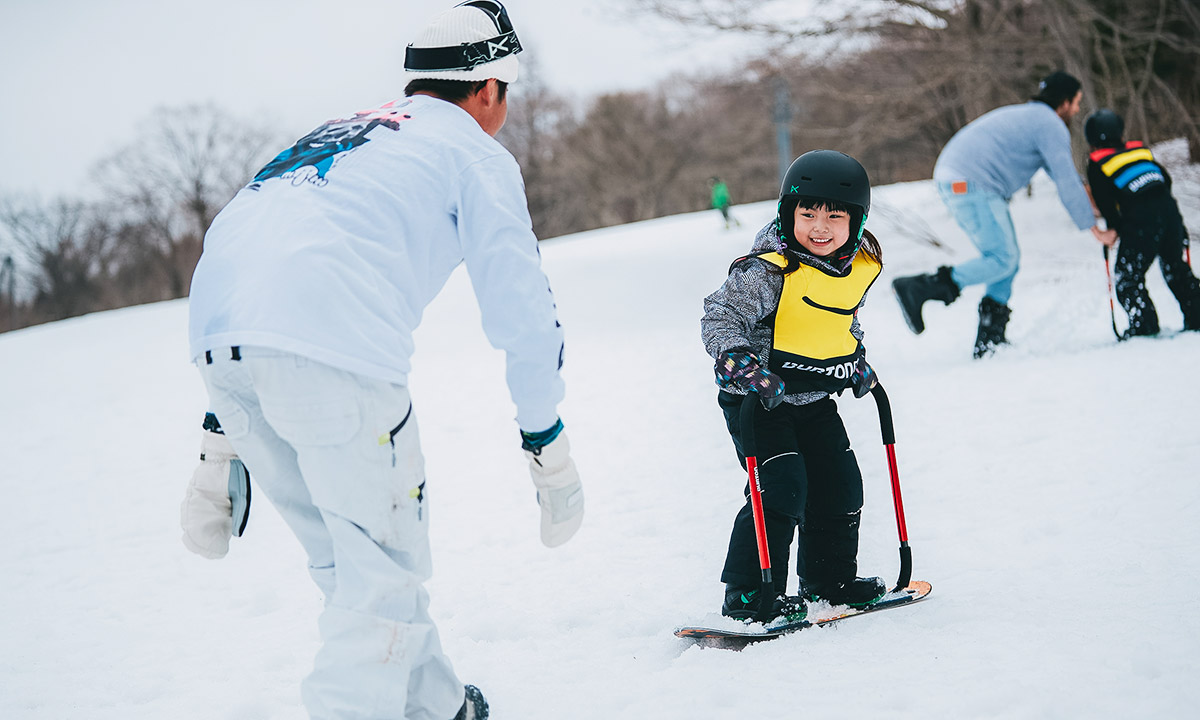 Children are quick to learn new things, and they are told that falling is part of the experience. Meiho Snow Resort offers ski lessons (¥6,500/ 60 minutes) for children aged 3-6. Practice balancing on small slopes and small curves when you are small and then you can try regular slopes with your parents when you get a little older.
Meiho Onsen Yusei-kan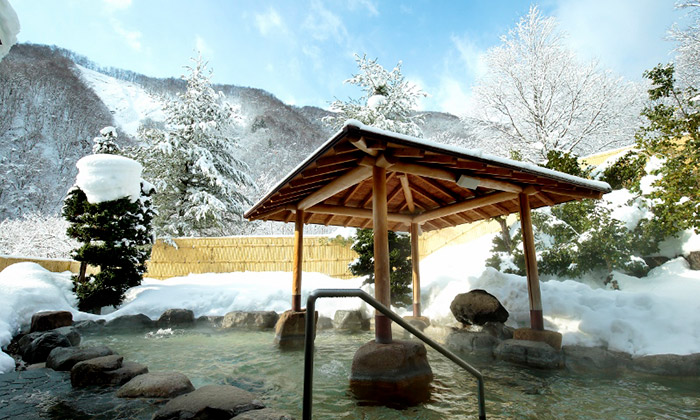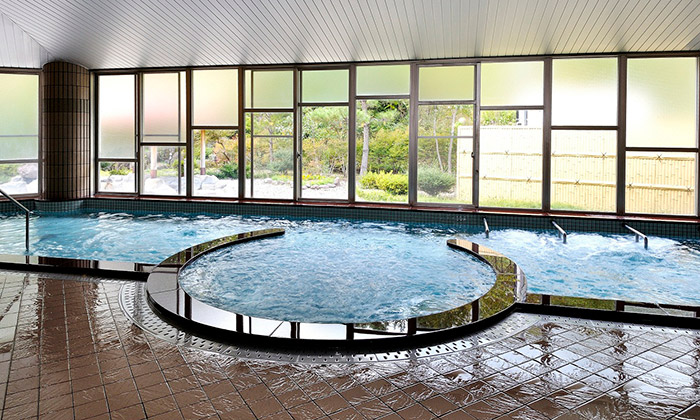 After skiing, take a hot bath to relax your tired muscles. A six-minute shuttle bus ride from the ski resort will take you to the Meiho Onsen Yusei-kan. This romantic name comes from the outdoor hot spring, located in the mountains, surrounded by snow, and the sky filled with stars at night. Soak in the hot spring, and enjoy the spectacular natural view.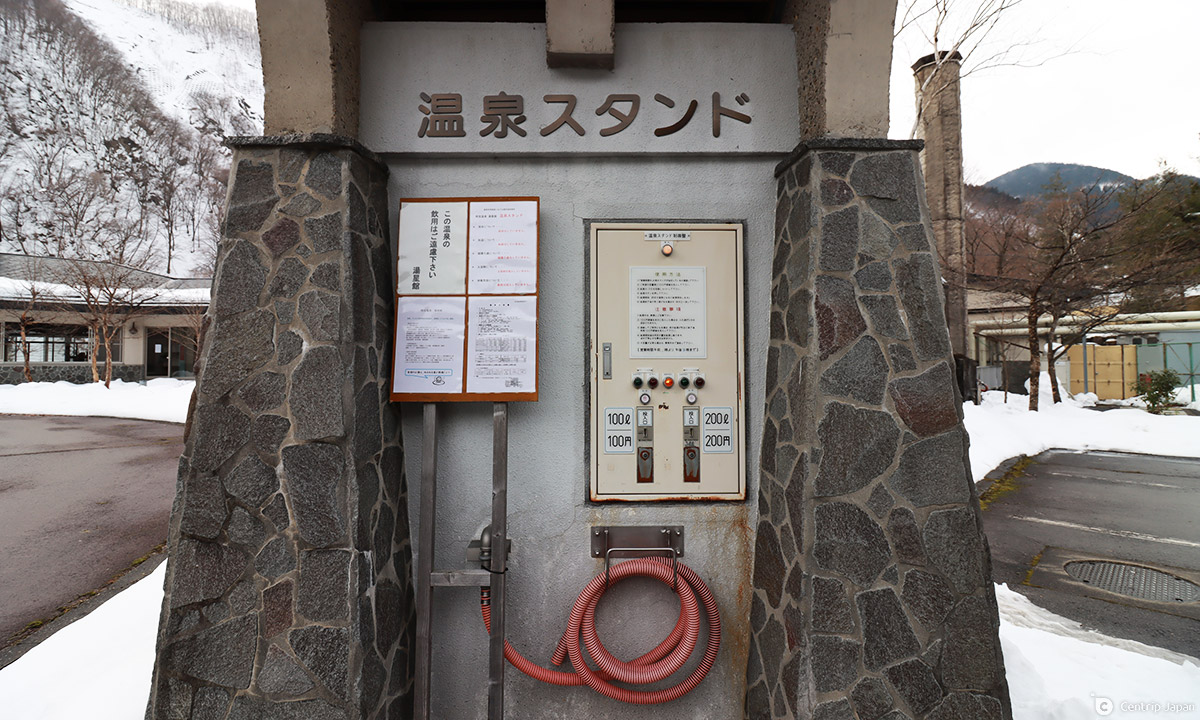 The quality of the hot spring water at Meiho Onsen is excellent: it is said to be effective in treating neuralgia and chronic gynecological pain. After taking a bath, my skin felt smooth. Yusei-kan has a self-serve hot spring stand where you can fill a large tub with hot spring water for just ¥100 and take it home. This is quite rare, even in Japan with its large number of hot springs.
Roadside Market: Meiho/Surusumi no Sato Park Market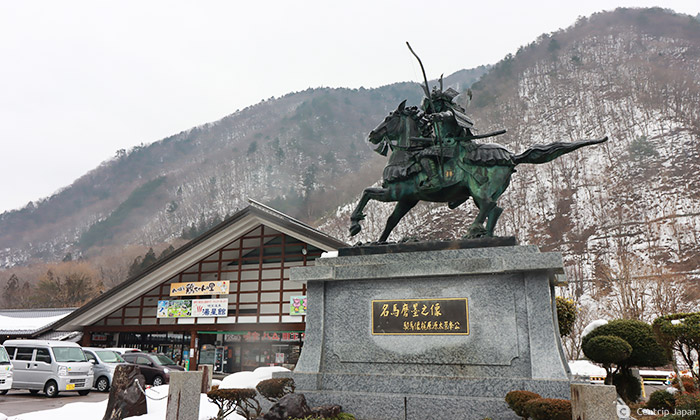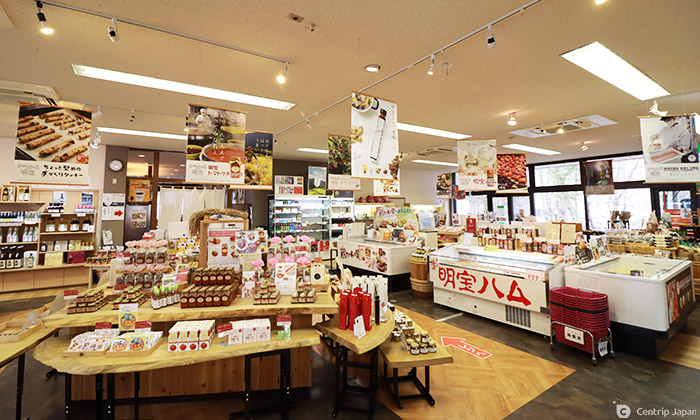 If you are coming by car, drop by Michi-no-Eki Meiho/Surusumi no Sato Park Market to buy some local souvenirs.
Rest and buy local specialties at the roadside market. The most famous souvenirs sold here are Meiho Ham and Kei Chan, a homemade-style chicken dish native to Gifu Prefecture.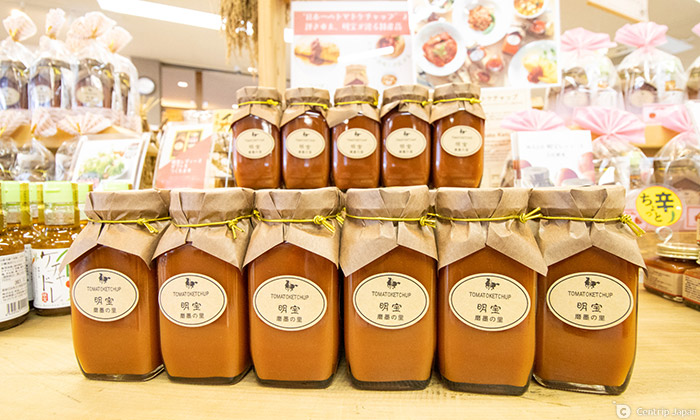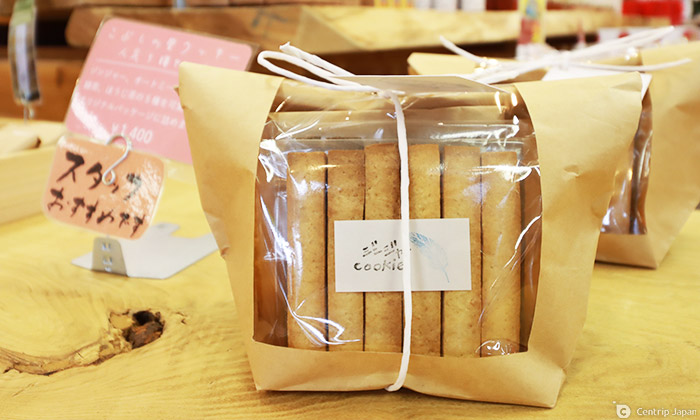 For visitors who cannot travel with meat back to their country, Meiho Ladies Tomato Sauce is recommended. Local women use fresh, sweet tomatoes from Gifu to make this rich-tasting homemade tomato sauce with a rich taste. It has been featured many times on TV programs. I bought some gingerbread cookies made by the locals. They have a hard texture, the taste of ginger, and the aroma of cream.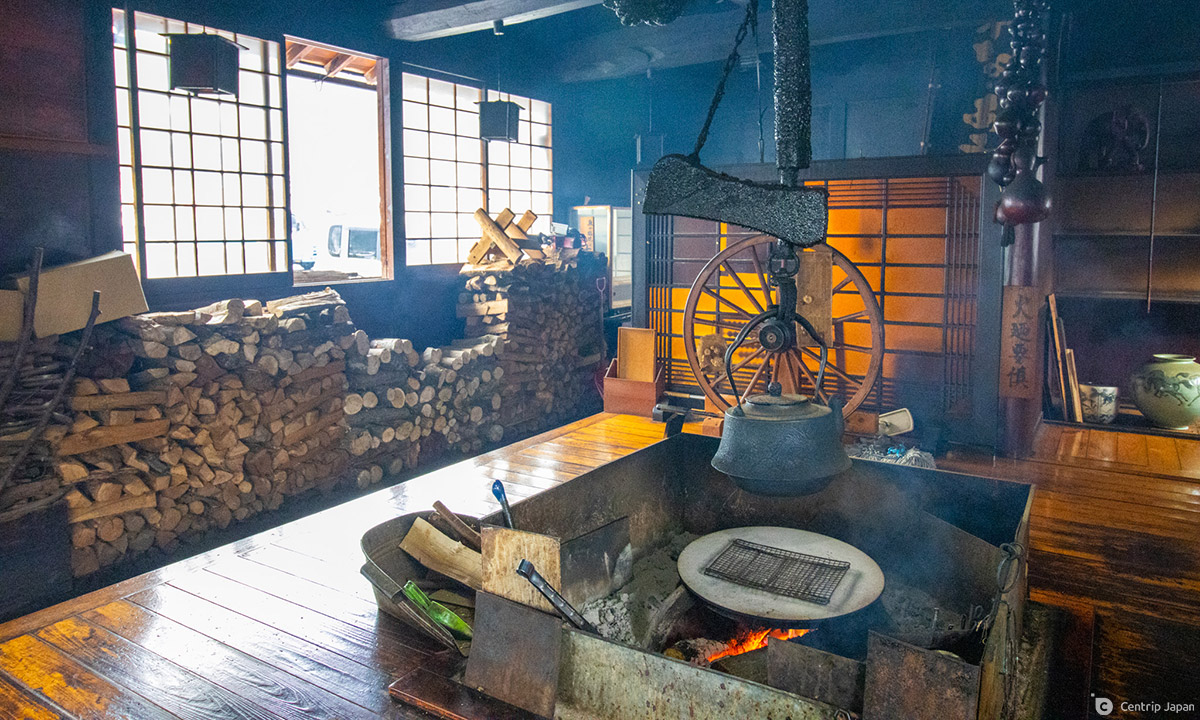 The rest space at the roadside market is called Surusumi-an. The sunken hearth is the Chiba family's hearth that has been in use for 800 years.
Go visit Gujo Hachiman, the neighboring ancient city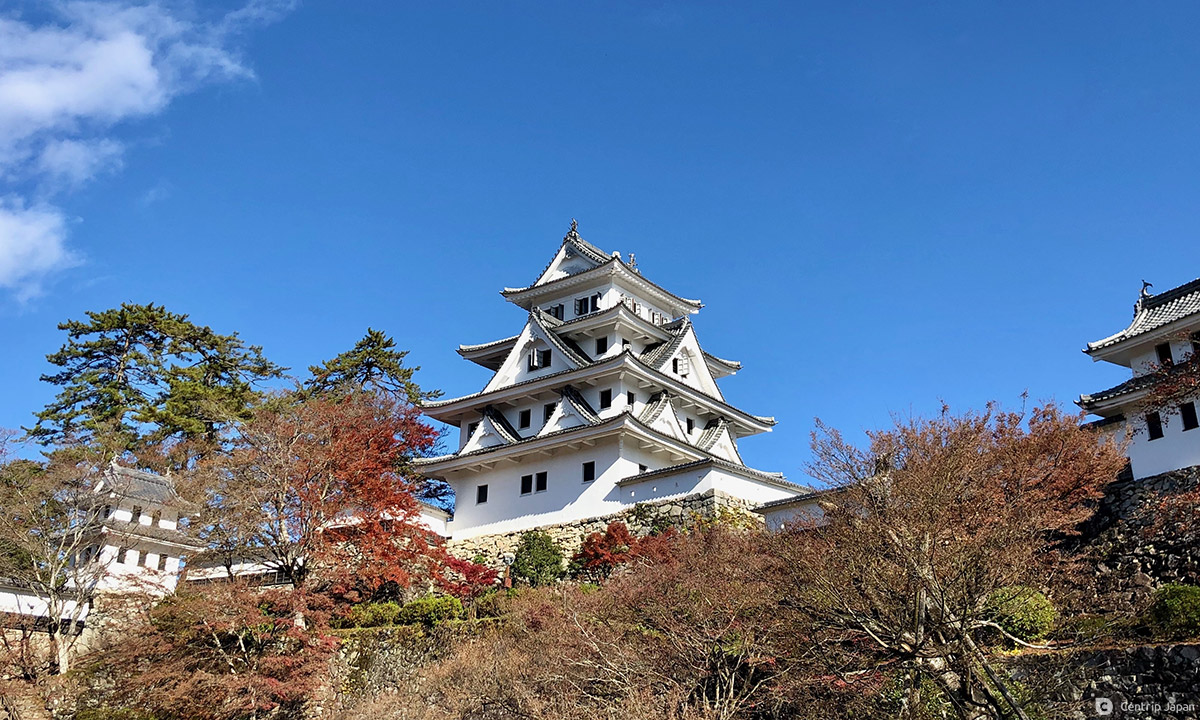 If you have time, visit the historic old city Gujo Hachiman near Meiho Snow Resort. It is famous for their traditional summer festival, Gujo Dance. About 300,000 people join this all-night dance every year.
Gujo Hachiman is also where food samples were invented. Why not book a food sample experience and make a small model of tempura or a parfait to take home as a souvenir?
Wrap-up
Meiho Snow Resort is two hours away from Nagoya, conveniently located, and a ski paradise for beginners and families. The adjacent hot spring facilities and souvenir shops are also excellent. If you come to the Chubu area in winter, please include skiing in your itinerary, and make a good memory of your trip.
Click here to get the latest information on Central Japan.Centrip Japan - Nagoya and Chubu Information