| Centrip Editorial Board
7 Local Favorite Chubu Ski Resorts
In this article, we will recommend several ski resorts where you can enjoy skiing and snowboarding in central Japan. If you plan on traveling to Japan in the Chubu area between December and February, check them out! During this period you can enjoy snow sports and experience the natural beauty of the mountain ranges and hot springs in the center of Japan. When you're ready to go back home you'll feel rested and relaxed.
The following 7 ski resorts were selected based on foreign language support, easy access, popularity, and beauty of the surrounding areas.
ABLE Hakuba GORYU & Hakuba47 (Nagano)
Get your fill of skiing, snowboarding and hot springs.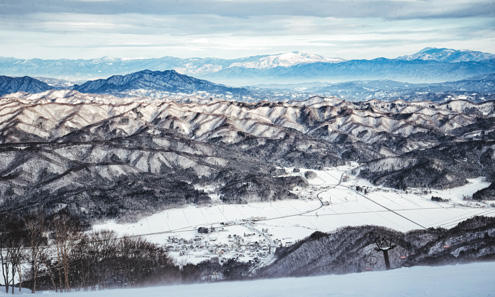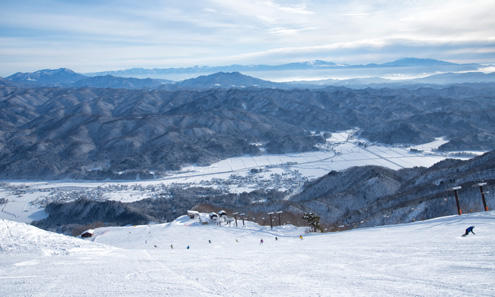 Credit: ABLE Hakuba GORYU
Powder snow, and a long 6,400m run make you one with the mountains of the northern Japanese Alps while you feel immersed in the beauty of the surrounding nature. ABLE Hakuba GORYU & Hakuba47 are two separate resorts on the same mountain. You only need one lift ticket for both ski resorts.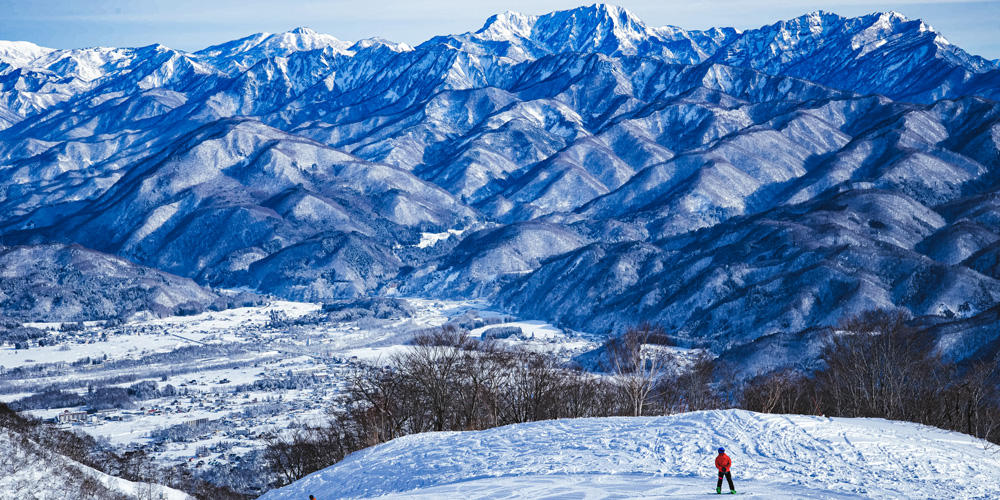 Credit: ABLE Hakuba GORYU
23 courses combine to make a very large ski resort. So take care not to get separated from your friends, decide ahead of time where to meet in case this happens and having a map of the resort is a must. Hakuba in Nagano is famous for skiing, snowboarding and its various hot springs. However getting there can be a bit difficult, but it can be reached with public transportation. The shuttle bus runs many times between the ski slopes and nearby hotels, so rather than a day trip, overnight stays are recommended.
Lessons are available in English and Chinese so even if you don't understand Japanese you can still learn to ski.
Dynaland & Takasu Snow Park
From Beginners to Advanced Skiers, even Families can Enjoy
The ski resorts of Dynaland & Takasu Snow Park are adjoing each other in Takasu-cho, Gujo city in Gifu.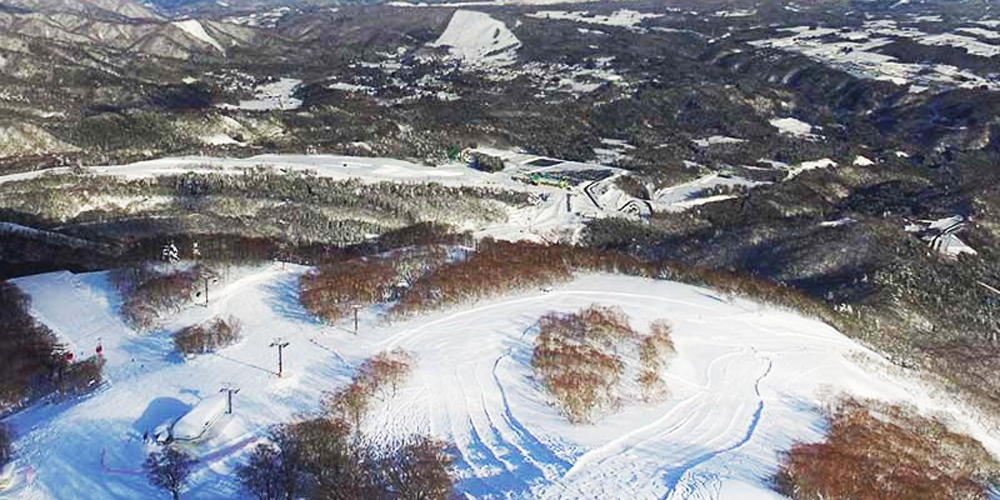 Dynaland is not only Japan's largest ski resort, but it's also open the latest running, until 11pm. There is a children's Park Area, where children can sled and play in the snow, so families can have fun playing together.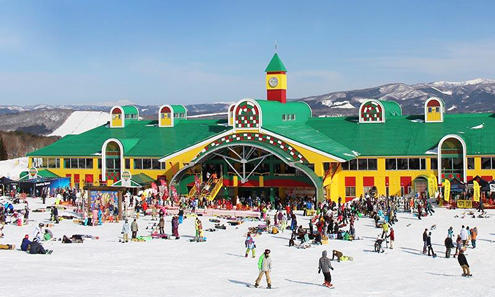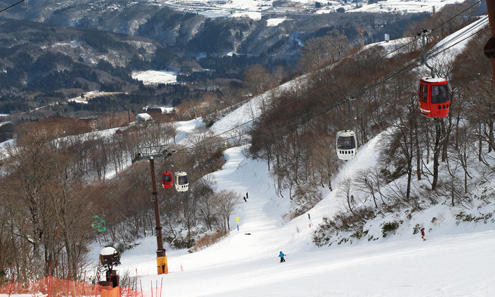 Takasu Snow Park has world championship class halfpipes including a 2ft superpipe, built to specifications used in the Sochi Olympics. The park caters to advanced snowboarders wanting to improve their snowboarding skills. There are 3 other courses with the longest having a running distance of around 4000m, great for beginners and intermediate snowboarders who want to go on a long run. The view from the top of the ski slope, at an altitude of 1,550m, is overwhelming. Beginners should practice first at the nearby Dynaland before coming over to Takasu Snow Park. Takasu Snow Park offers lessons in English for visitors wanting to learn.
Washigatake Ski Resort
After Skiing, Take a Dip in a Hot Spring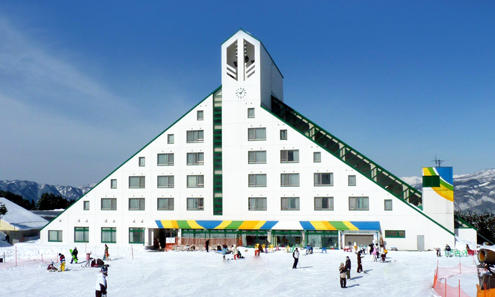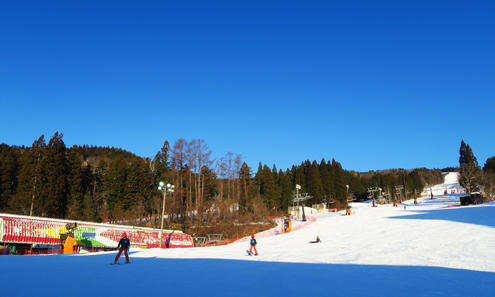 Washigatake Ski Resort is in Gujo, Takasu-cho, Gifu. There are 13 different courses available on the slopes, the best being the 400m wide course. it's accessible to everyone, and the serene sense of space makes it a delight to ski on. And take a dip in Washigatake's natural hot spring on the first floor of Santa House. Soaking in a hot spring after a long day of skiing is amazing. It will warm you right to your bones, and relax your body completely. Once you try it you'll never stop. So warm yourself and let your body rest before going home. For foreign guests, English lessons are available as well as Japanese.
Meiho Ski Resort
Ski while taking in nature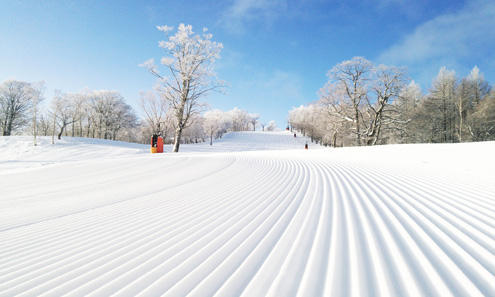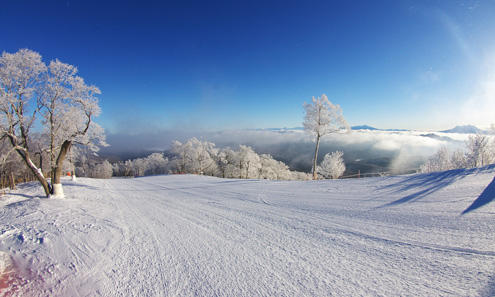 Meiho Ski Resort is in Meiho, Gujo city, Gifu. From 1,600m above sea level, enjoy a panoramic view of Ontakesan, the Northern Alps and the Hakusan mountain range.The slope of the α5000 course, the longest course has a distance of 5000m, and a gentle slope. Take in the majestic view of the surroundings while enjoying a long run. Another feature of this ski resort is that about 80% of the course is for beginners and about 70% of visitors are snowboarders. The slope is built with snowboarders looking to take in the surroundings more than for serious skills practice. For foreign guests, English lessons are available as well as Japanese.
Mont Deus Hida Kuraiyama (Gifu Prefecture)
You can go with Takayama sightseeing! I'm happy with the free shuttle bus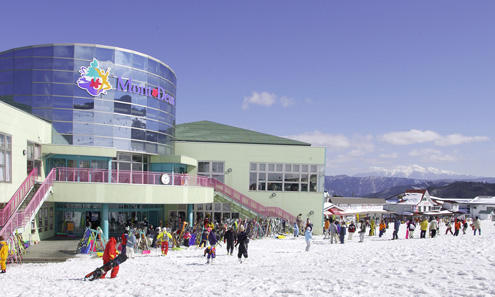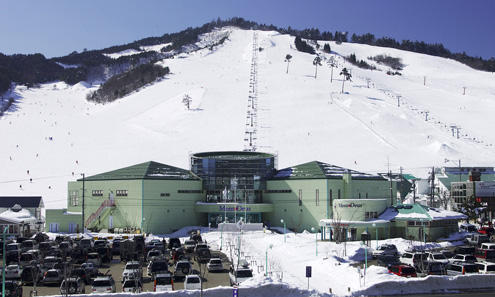 A ski slope recommended for families and beginners who wants to do light snow sports in conjunction with sightseeing in Takayama. Because of its small size, it may not be enough for advanced class people. The charm of this slope is good access. From JR Takayama mainline Takayama station west exit, you can use the free shuttle bus (only during the snow season, 2 round trips a day, daily). The homepage can be translated into English, Simplified Chinese, Korean, and easy to check the rental fee of wear. It is a nice point for travelers from overseas.
Wrap-up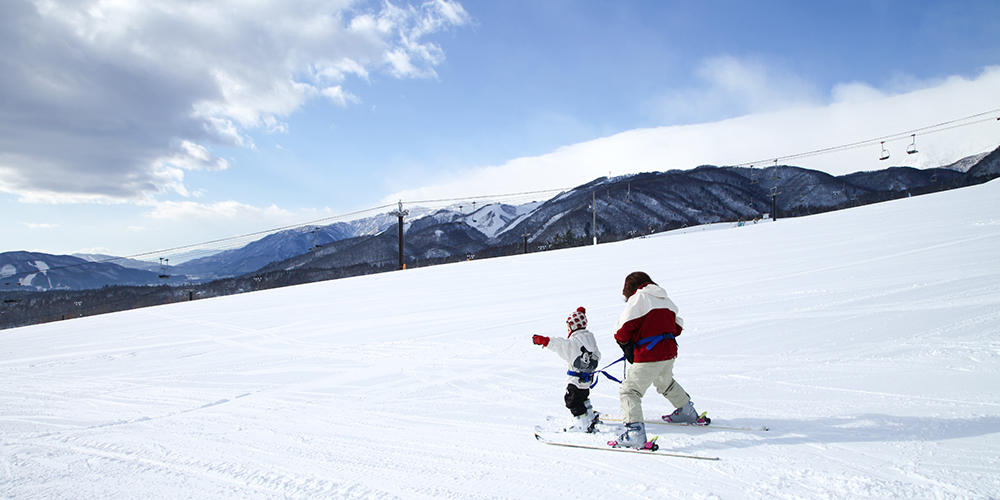 It is recommended to go to the first morning as soon as the slopes open. The moment you slip through the fluffy snow, which was neatly maintained before opening, feels great! Also note that lift tickets may be lined up for a long time if purchased on the day at the ski resort. If you are going on a bus tour, choose a tour with a lift ticket, and if you use public transportation, make a reservation in advance on the official website. Gourmet to eat at ski resorts while skiing! Ramen and Japanese-style curry are strange because they feel much better than usual. In addition to meals, pay attention to the local soft ice cream in the restaurant. Eat "Shinsyuu apple" soft ice cream in Nagano after sports or hot springs. The fresh, sweet and sour taste makes you happy.