| Centrip Editorial Board
Getting from Chubu Centrair International Airport to Hakuba Ski Resorts and the Snow Monkeys
Asia's Leading Ski Resort, Hakuba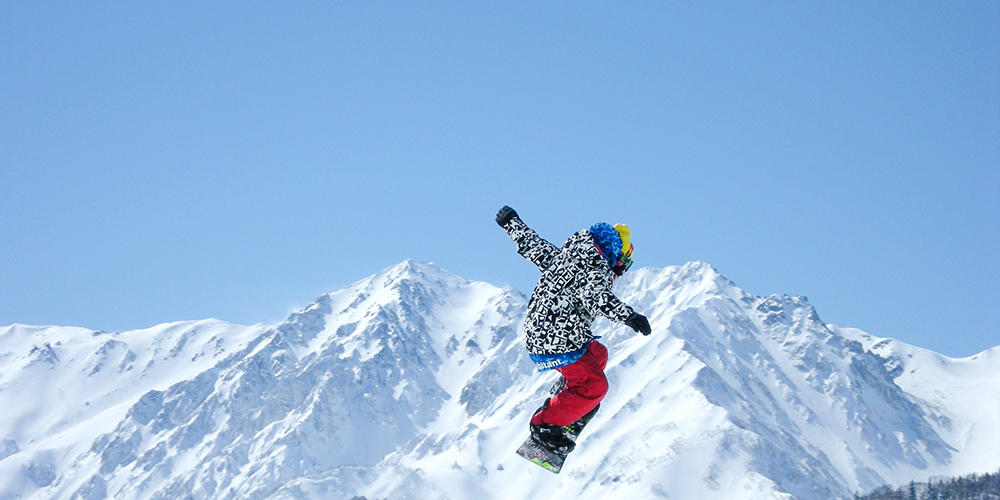 Hakuba is popular among foreign visitors for its wonderful ski resorts. The Winter Olympic were held here in 1998. Hakuba is in Nagano Prefecture, which has many tourist spots related to Japanese history and culture but winter sports are not the only things you can do in Hakuba. There is plenty to do!
In this article, you will be introduced the best Hakuba has to offer, including information on how to get to Hakuba from nearby Chubu Centrair International Airport.
Getting Hakuba from Chubu Centrair International Airport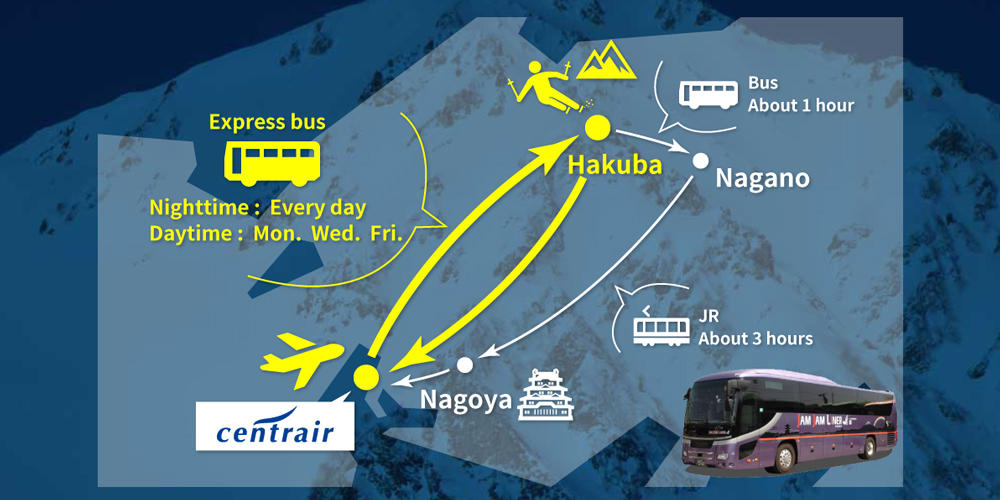 Getting to Hakuba via Nagoya (Chubu Centrair International Airport) is simple. During ski season, a direct bus from Centrair to Hakuba runs on a regular basis. (night bus: every day; day bus: three times a week)
Many flights come into Centrair from Asia including China, Hong Kong, Taiwan, and Thailand. The five-star airport, Centrair, has many restaurants and retail outlets.
Near Centrair, in Nagoya, you'll find Nagoya Castle, LEGOLAND® and delicious local food. You can drop by on your way home from Hakuba, making your trip even more memorable.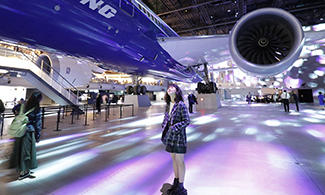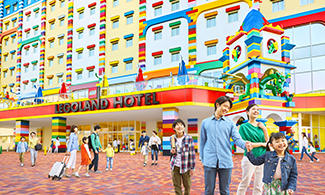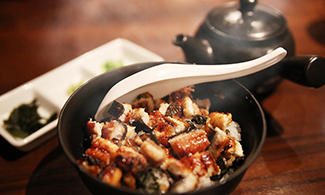 From Centrair and Nagoya to Hakuba—A Model Itinerary
Course 1: Ski Blast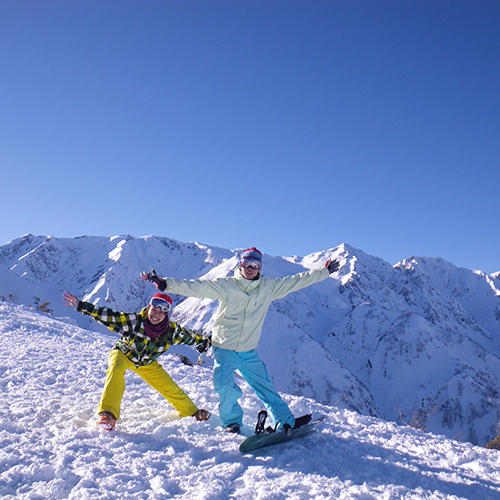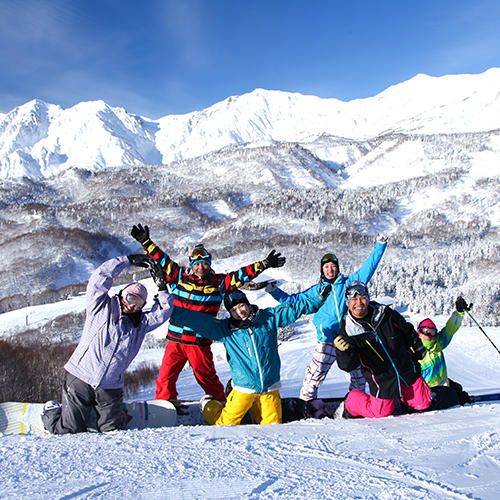 [Day 1]
・Arrive at Centrair airport around noon
・4:00 pm  Take a direct bus to Hakuba from Centrair (*Monday, Wednesday, and Friday only)
・10:00pm arrive at hotel in Hakuba
[Day 2–Day 4]
・Enjoy skiing all day long!
[Day 5]
・7:00am Take a direct bus to Centrair from your hotel (*Tuesdays, Thursdays, and Saturdays only)
・1:35pm Arrive at Centrair
・Head home on an evening flight
Course 2: Ski and Sightseeing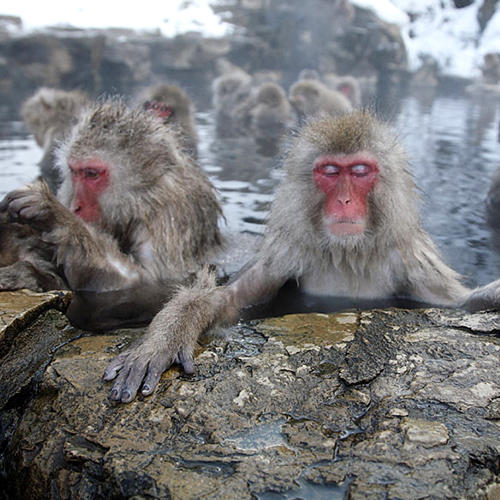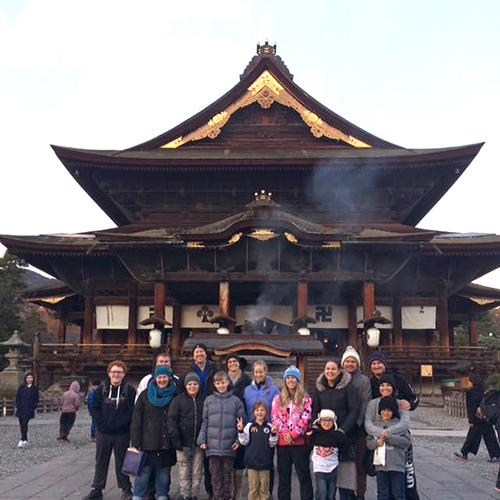 [Day 1]
・Afternoon to the evening: arrive at Centrair
・11:00pm Take a night bus from Centrair to Hakuba (Sleep on the bus) *Runs every day

[Day 2]
・Go skiing all day!
[Day 3]
・Go to Jigokudani Hot Spring and see Snow Monkey ↦ Take a walk in Obuse and have a traditional Japanese Kaiseki Cuisine (Tea Ceremony Cuisine) lunch ↦ go sightseeing at Zenkoji Temple
[Day 4]
・From morning to afternoon: go skiing
・3:00pm Take the daily bus to Nagoya
・9:45pm Arrive at Nagoya Station
[Day 5]
・From morning to noon: go sightseeing around Nagoya
・Head for Centrair (30 minutes from Nagoya to Centrair)
・Head home on an evening flight
The Appeal of Hakuba for Foreign Residents
Evergreen Outdoor Center
Profile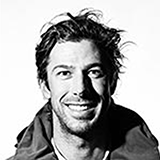 James Robb
・Canadian
・Evergreen Outdoor Center Director                 
Q. Could you tell us a little about Evergreen Outdoor Center?

・We started in 2000 and operate daily outdoor tours.
・In the greener seasons, we offer canyoning, rock climbing, tree climbing, hiking, mountain biking, canoeing, kayaking, rafting, and other team building activities.
・In the winter, we offer skiing and snowboarding lessons, ski and snowboard instructor certifications, backcountry tours, snowshoeing tours, and cross-country skiing tours.
・We also operate a vegetarian café called "Roots".
・We offer support in English, Japanese, Chinese, French, German and in the winter, around 90% of our customers are English speakers.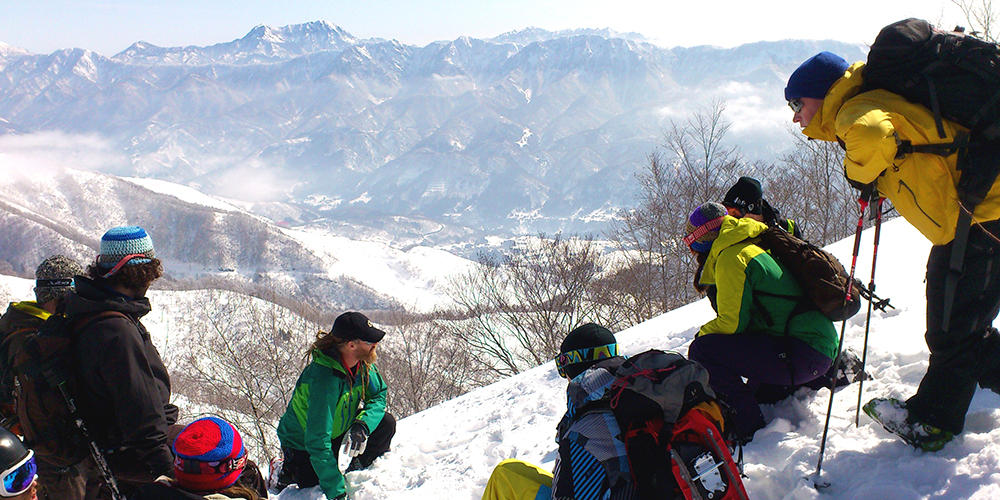 Q. What's your favorite thing about Hakuba?

There are great ski resorts to enjoy, the mountains are close by and the small-town atmosphere is fantastic.
Q. How can foreigners best enjoy their time in Hakuba?

・Before you arrive, check out the town's layout and read up on your hotel.
・If you can, rent a car. You'll be able to travel more on your own terms.
・If you want to see the best areas and get deep into the mountains, hire a guide.
・Check the time of year, we have 4 distinct seasons and things you can do change with the seasons.
・Be prepared for quickly changing mountain weather.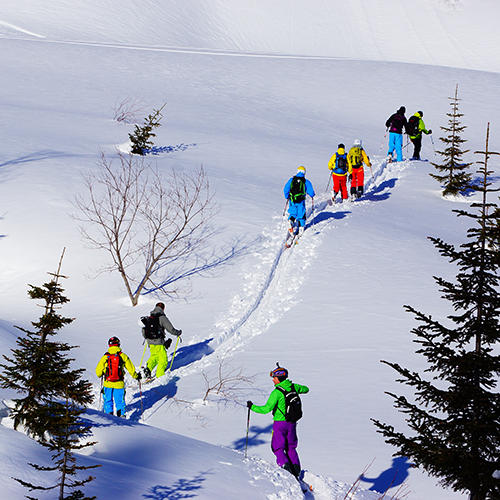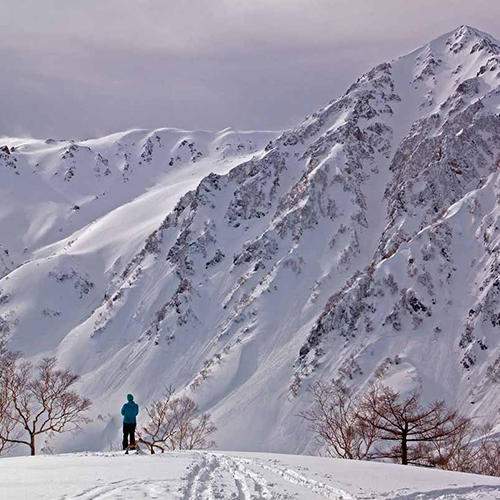 Q. Do you have any other advice for foreigners visiting Hakuba?

・Be patient and understanding of the Japanese way of doing things, for we as tourists it may seem as sometimes questionable planning and organization, but relax,smile, have a drink and enjoy the scenery, history, and culture of this unique mountain valley.
・Learn some simple phrases and Japanese etiquette which will make your experience more fulfilling & meaningful.
・Also definitely hit up some hot springs while in town!
Hakuba Brewing Company
Profile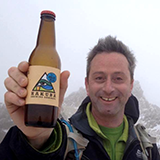 Dan Cockburn
・British
・Hakuba Brewing Company Owner                 
Q. Could you give us an overview of your business and facilities?

Sure. I first came to Japan in 1999, but left for a time and learned about making beer in London. I came back seven years ago with my wife and we started making beer three years ago. Our regular lineup includes: Pale Ale, IPA, Chocolate Porter, Amber Ale, and a Session IPA.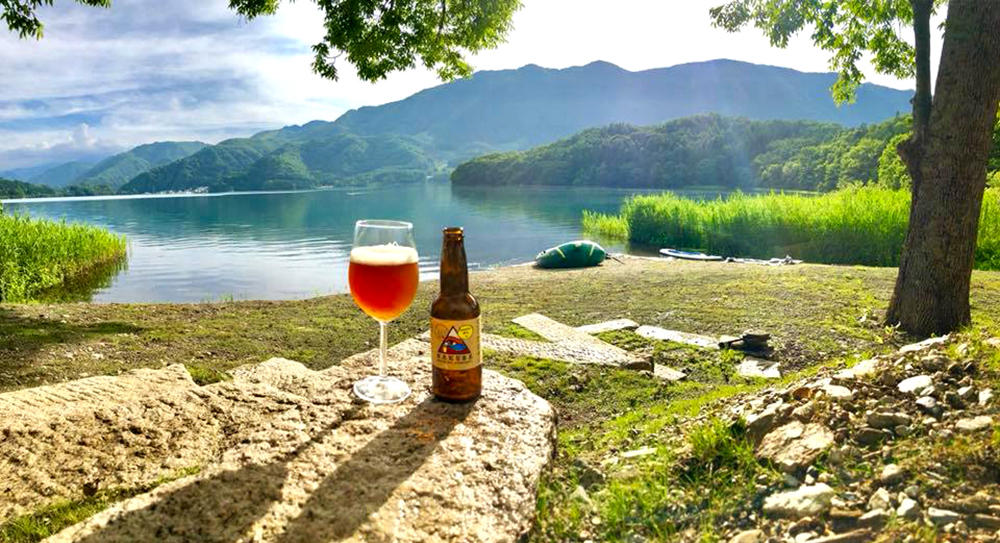 Q. What are your favorite things about Hakuba?

I love the mountains and nature. I can do some snowboarding before work. I can go hiking or mountain biking. The town has a real international feel to it. Hakuba's gourmet scene is really great. We have 150 restaurants and 25 bars open during the winter (6 open in summer).
Q. What's the best way for foreign visitors to enjoy all that Hakuba has to offer?

In the winter, you can snowshoe, ski, snowboard, and hit the hot springs. There are also a lot of great places to eat. In the summer, there is a lot to do around the lake, you can go hiking, and there's a spot where you can take a gondola up the mountain and then bike back down. We have the cleanest lake in all of Honshu. There's a really pretty firefly tour you can do in the summer as well.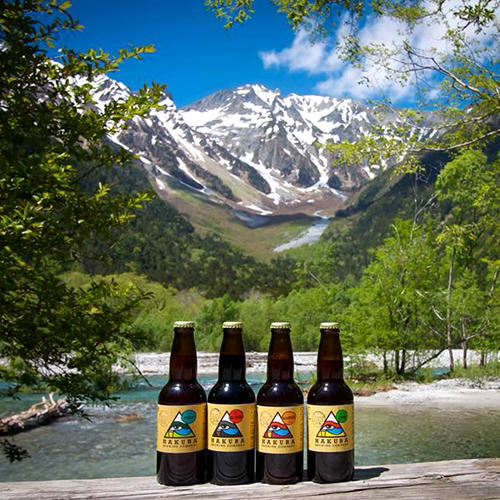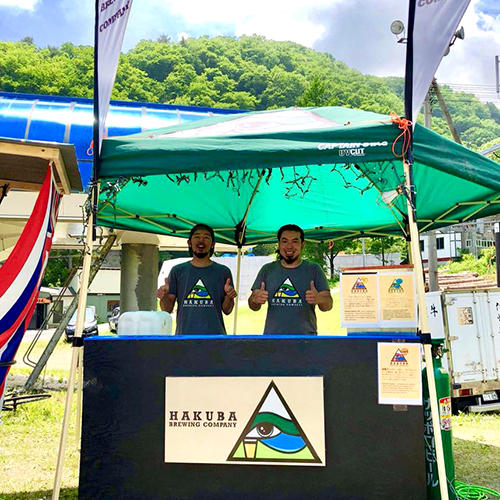 Q. Do you have any other advice for foreigners visiting Hakuba?

Check out the restaurant "Zen". Hakuba Brewing Company will have a tasting room set up across from Zen this winter. It will be open most days from noon–8 pm.
Hakuba Snow Dragon
Profile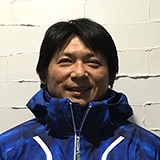 Fu Zheng Gong
・Taiwanese
・Owner of Hakuba Snow Dragon                 
Q. Tell me about Hakuba Snow Dragon Ski School.

・Our ski school is the very first ski school in Chinese. You can also take a ski lesson in English or Japanese.
・We teach ski skills to around 1,500 visitors from Greater China during the season.
・Since skiing taught by uncertified instructors creates safety issues, I have a SAJ Ski officer certification and an official senior quasi-instructor certification for snowboarding. I would like to spread Japanese ski skills throughout Asia.
・Most of the international ski schools teach Western skiing skills, but I believe Japanese ski skills suit Asians more than Westerners.
・Since we follow our guiding principles of safety and security, there have been no injuries since we started school!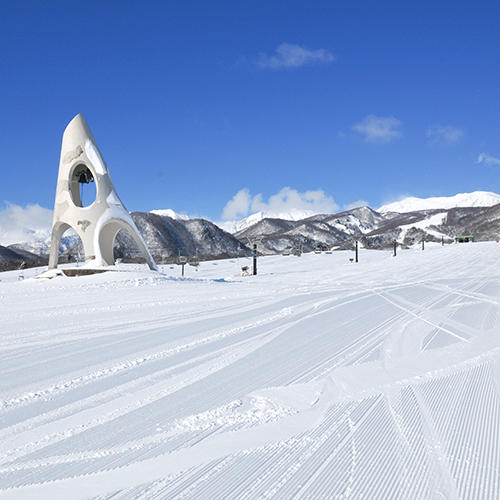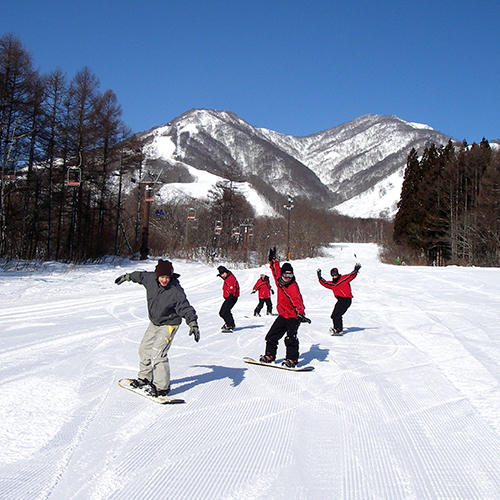 Q. Can you tell me the best things about Hakuba?

Throughout the year, you can see a lot of breathtaking scenery due to the changing of the seasons.
Q. How do you recommend foreign visitors to spend their time in Hakuba and what are the things you have keep in mind during the stay?

・Take your time and relax in Hakuba.
・The beauty of Hakuba is in its nature. My recommendation is that you should stay as long as you can in order to see and experience as many things as possible in Hakuba.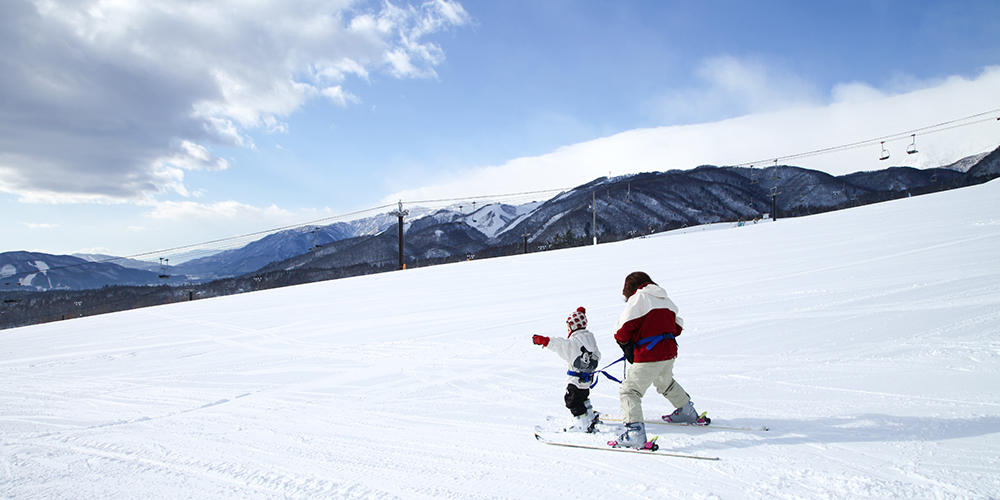 Q. Can you give some advice for foreign visitors who are thinking to visit Hakuba?

We want to pass down Hakuba's beautiful nature to our next generation, so please follow the rules in order to preserve it.
Skiing and Something More! Sightseeing around Hakuba
Check out the one-day tours offered by local travel agencies. The Snow Monkey Tour is one of the most popular tour packages.
Tour Details
・Price: Adults (12 or up) ¥12,000 Children ¥8,000
・Date: Mondays, Wednesdays, Thursdays, and Fridays from December 17, 2018 to March 15, 2019 (except from December 27 to January 2)
| Time | Contents |
| --- | --- |
| 8:00 | Pick up at Hakuba Tokyu Hotel |
| 8:05 | Pick up at Happo Information Center |
| 8:15 | Pick up at Hakuba Base Camp |
| 10:00 | Go to Jigokudani Yaen Koen (Snow Monkey Park) |
| 12:30 | Lunch at Obuse |
| 15:00 | Free time at Zenkoji Temple |
| 17:30 | Back to Hakuba |
On this tour, you'll visit Jigokudani Kouen, a famous and unique place where you can see wild monkeys bathing in the hot springs. This is the only place in the whole world that you can see wild monkeys take a bath. Then, you will go see an old Japanese town in Obuse and have a Japanese Kaiseki Cuisine. Also, the tour includes a visit to Zenkouji Temple: its main structure is home to a national treasure—the oldest statue of Budhha in Japan. In the Edo period, people tried to visit make a pilgrimage here at least once in their lifetime.
Enjoy Nagoya on the way and back from Hakuba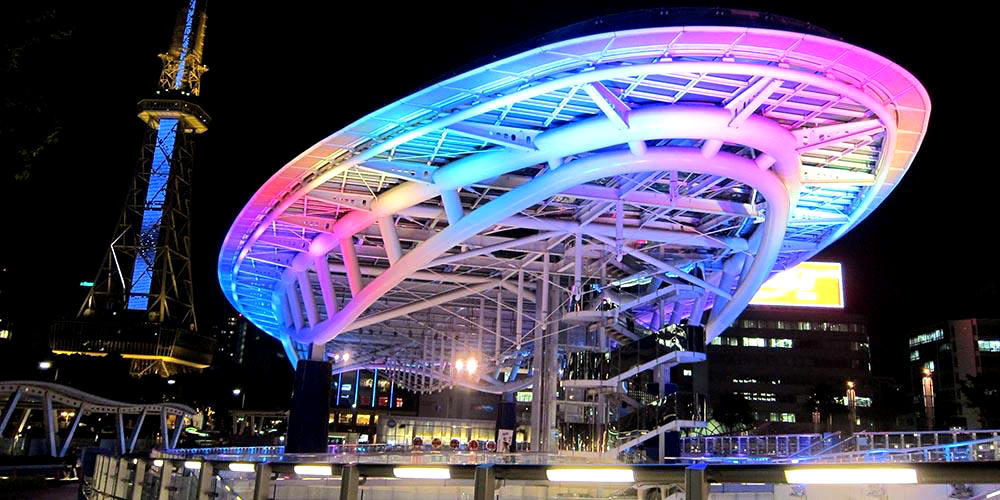 Near Centrair, in Nagoya, you'll find Nagoya Castle, LEGOLAND® and delicious local food. You can drop by on your way home from Hakuba, making your trip even more memorable. Nagoya is one of the three largest cities in Japan, so there are a lot of places to shop. If you like shopping, Nagoya is the place you should visit. Please visit Centrip Japan to learn more about Nagoya.
Sponsored by Chubu Centrair International Airport