| Willow Lu
Catering in LACHIC (Vol.1)
Sponsored by LACHIC
One of the attractions of Sakae in central area of Nagoya is that there are lots of excellent shopping malls. And today, I'm going to introduce one of the malls -- LACHIC -- to you.
It's said that the name of LACHIC originated from the Japanese -- "Rashiku" (which suggests that something is "very me" or that "it suits me"). In this shopping mall, some of the brands are very common, and some are really unique.
However, they are not today's priorities. Today, we are going to look for really nice restaurants and enjoy their delicious food and drink.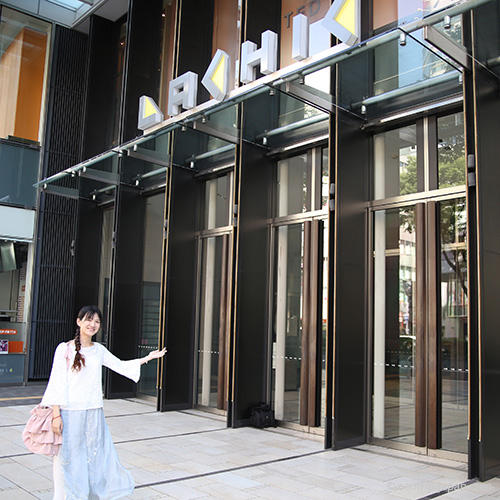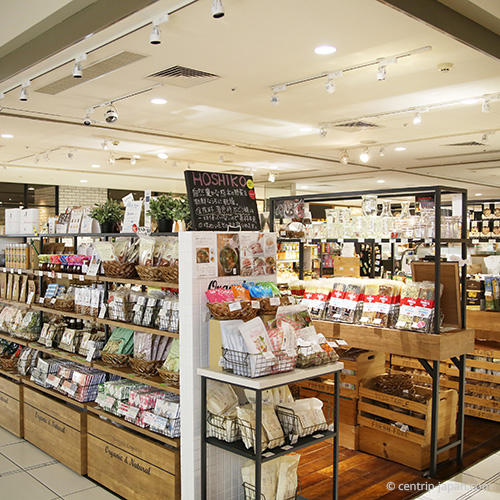 Most of the restaurants are located on the B1, seventh and eighth floors. The opening hours of B1 floor is from 11:00 to 21:00, and for 7F and 8F, 11:00 to 23:00. On floor B1, most of the stores serve coffee, dessert and light foods and people can take a break there. As well as this, there are some small commodity stores which I particularly like.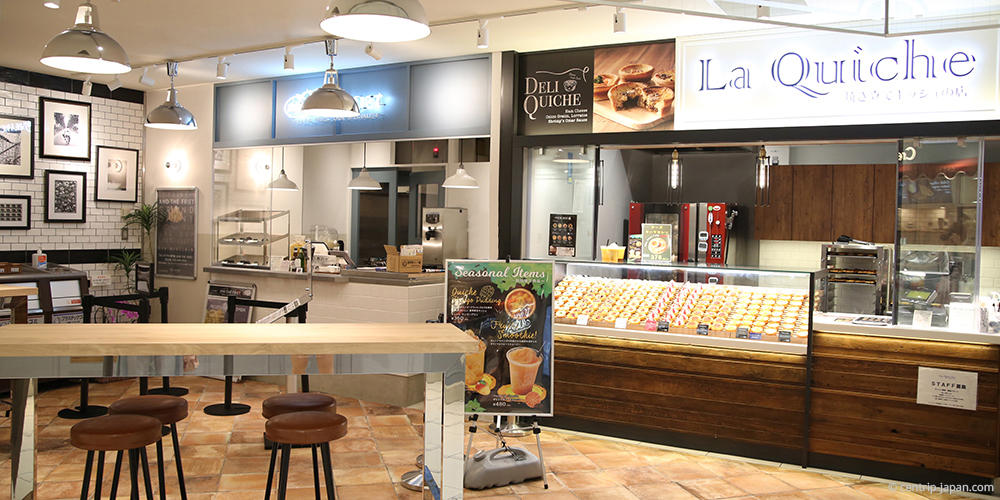 B1 Feel at ease juice kitchen
First of all, I want to recommend the store called "Feel at ease juice kitchen". If you prefer fresh juice and milk shakes, this is definitely a store that you don't want to miss! Look! The whole decoration style of the store is just so "fresh", to make you feel at home.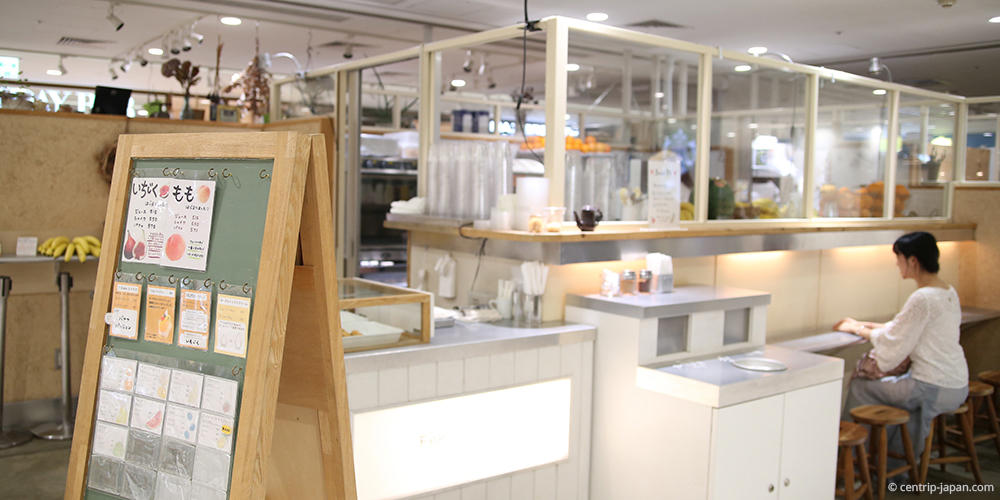 You can see various kinds of fruit when you step inside. In order to make sure that every single juice is fresh enough, they only start to make it after taking your order.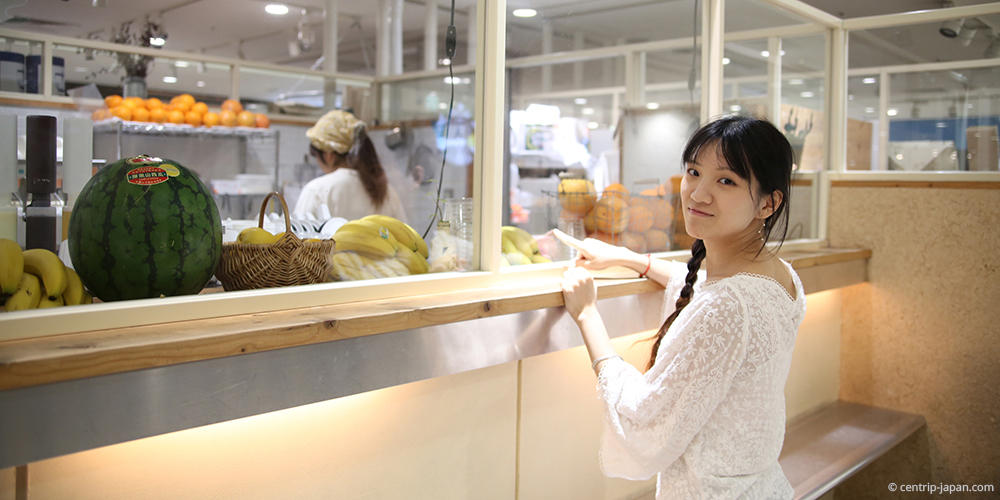 Moreover, the kinds of fruits vary from season to season, which fully reflects how Japanese people appreciate the changing seasons.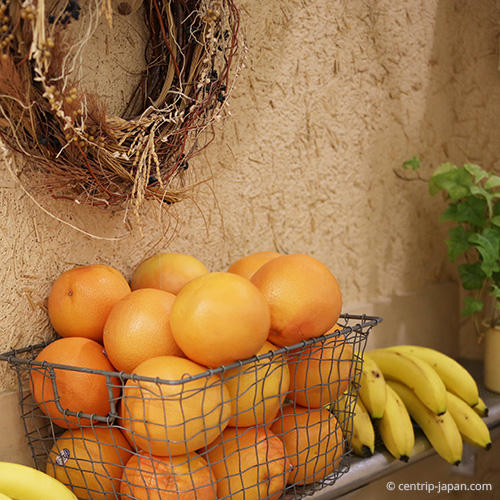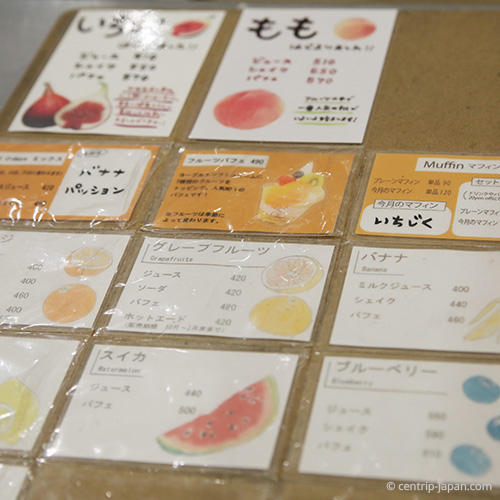 What we ordered -- this ice cream -- is available only in summer. It looks very crystal clear. Isn't it cute? It tastes cool and fresh with juicy fruits.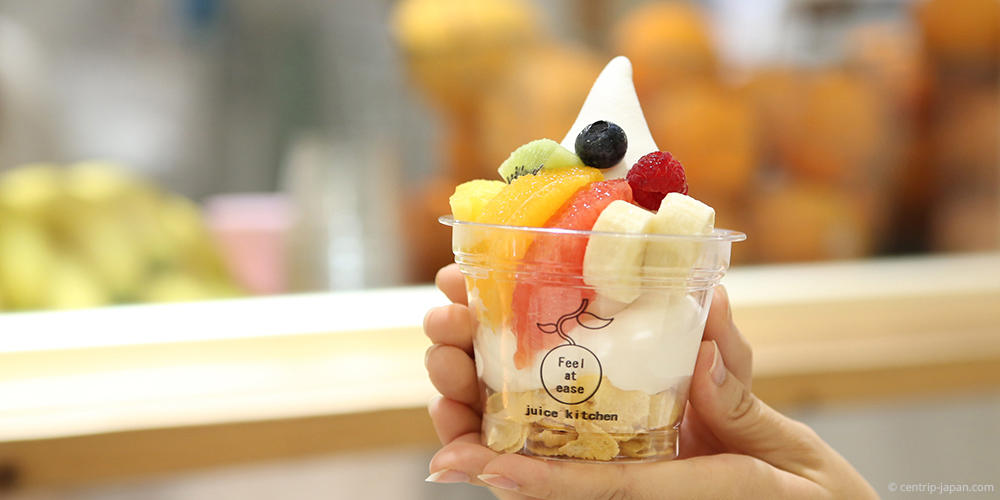 Although it's not lunchtime yet, why not go to the seventh and eighth floors to explore more? Here we are! This is the seventh floor. On this floor, you can easily find eel rice, Miso pork chops, Kishimen and so on. There are not only famous restaurants but also many specialty restaurants.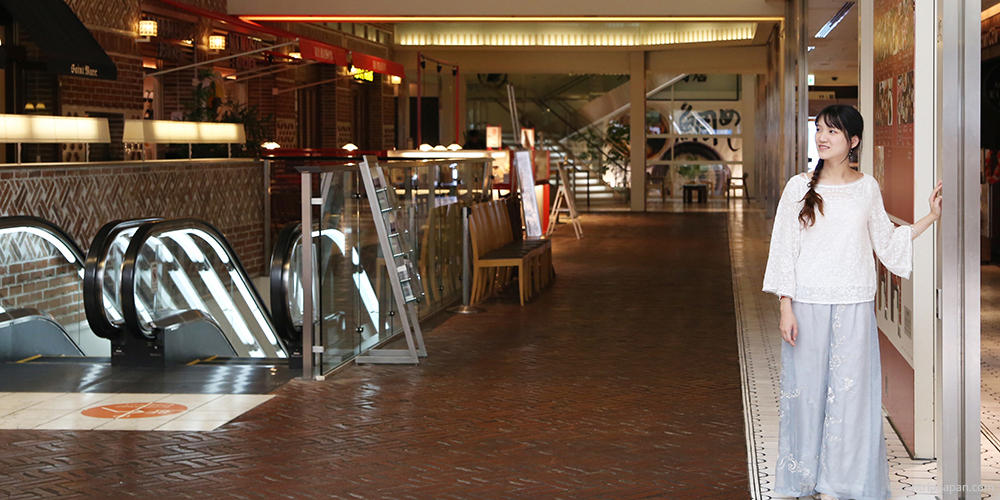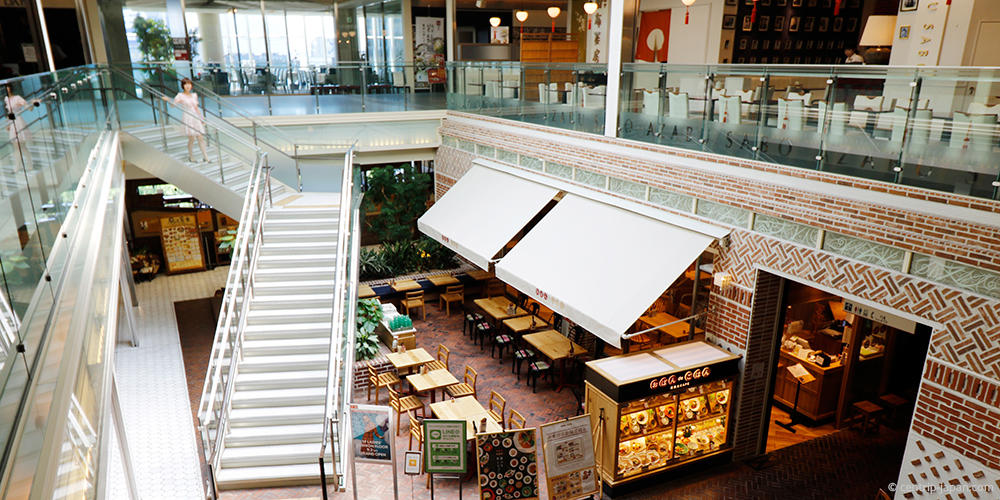 The restaurants on the 7th floor and their features & recommended dishes:
| | |
| --- | --- |
| TORIKAI SOUHONKE | Many of the dishes are made of chicken. |
| BINCHO | It's famous for Nagoya eel rice which is roasted by charcoal and it features three ways to enjoy the meal. |
| YABATON | It's a time-honored brand in Nagoya for miso pork chops. Not only the miso pork chops but also the fried shrimps are very delicious. |
| ISSYOUBIN | It's established by the famous Matsusaka beef rotisserie in Matsusaka-shi, Mie. |
| MOKUMOKU KAZENO BUDO | It is a buffet-style farm restaurant which provides sausage and ham which are made by a studio in Iga, and vegetables from cooperative farmhouses in Aichi. |
| HAKATA GOGYO | It's a giblet hotpot restaurant which is well-established by "Hakata Ippudo". |
| SAIKABO | It's a very famous Korean cuisine restaurant in Japan. |
| Moana Kitchen Cafe | It provides Hawaiian cuisine. |
| MIYAKISHIMEN | It's a time-honored Kishimen restaurant which originates in Atsuta, Nagoya |
| Taimeshi Hachijuhachi-shouten | It's famous for "Uwajima Taimeshi." (Japanese sea bream meal) |
| TO THE HERBS | It's an Italian restaurant using fresh ingredients made locally. |
| MA MAISON | It's a western restaurant which originates in Nagoya. |
| Bakery Restaurant Saint-Marc | The biggest attraction of this place is the oven-fresh bread. |
| Obon de Gohan | It provides healthy Japanese dishes in the form of set meals. |
There is a transparent staircase which leads you to the eighth floor. Unlike the seventh floor where many food samples and advertisement are dotted around, the design of the eighth floor is simpler and cleaner.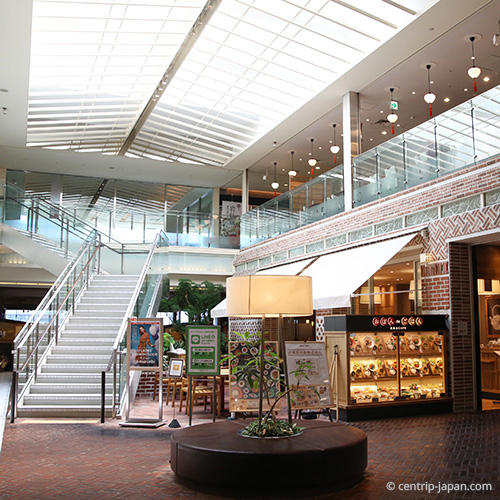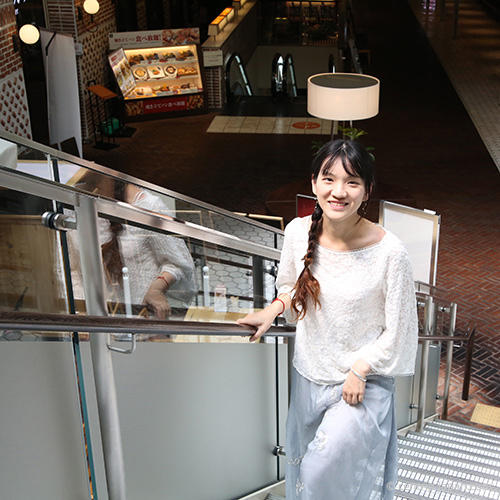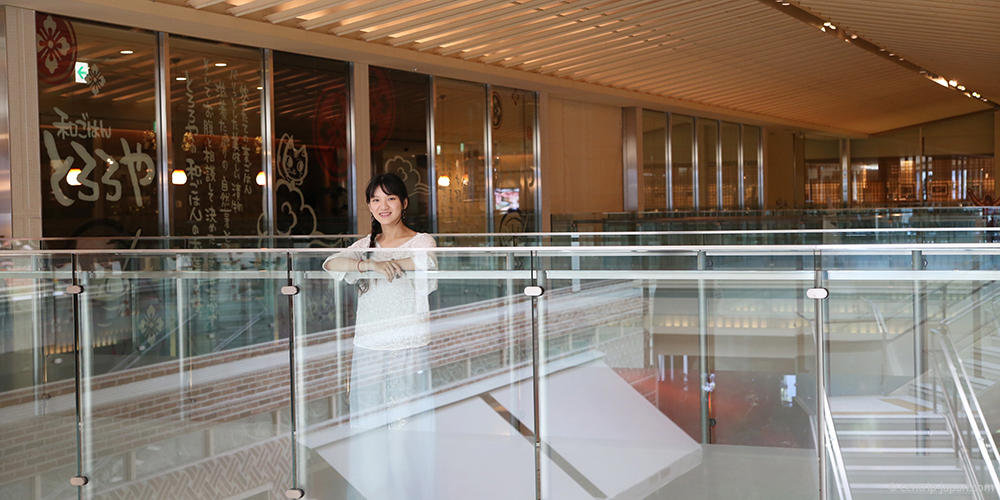 The restaurants on the 8th floor and their features & recommended dishes:
| | |
| --- | --- |
| MARUHASYOKUDOU | It's a time-honored seafood restaurant founded in 1950. |
| CHENMAPODOUFU | It's a very famous restaurant for Chinese Sichuan cuisine and it has a history of 140 years. |
| THE OYSTER ROOM By Gumbo & Oysterbar | In this store, you can have fresh oysters at any time of the year. |
| HISAGO | It's famous for tempura made by professional Japanese chefs. |
| TEOKERYOURI UTTOKO | It provides Kyoto banquet dishes with a simple, pretty "boxed lunch". |
| UMEBACHITEI | The store specializes in Sushi and the ingredients are sourced from Hokuriku. |
| STEAK COWBOY | It's a Steak house which originated in Osaka. |
| SHABU-SHABU YAMAWARAU | It's a specialty store of shabu-shabu (Japanese hot pot). You can enjoy it even if you are by yourself. |
| WAGOHAN TOROROYA | It provides Japanese dishes with yam purée. |
As well as shopping, you can also enjoy a great meal here with so many good choices.
Next time, we will introduce another two shops. We will see if anywhere else has specialty foods in Nagoya!