| Brandon Pittman
The Comforts of Winter in Chubu
I've enjoyed 16 glorious winters in Chubu. Compared to winters back home in Cincinnati, Ohio (USA), the winters in Nagoya are pretty mild, but if you venture outside the city, there are a lot of lovely snowy areas to explore. While the mercury may fall, the nights are filled with colorful things to see, hot meals to gobble up, and warm baths to stave off even the briskest of chills.
Bracing for the Cold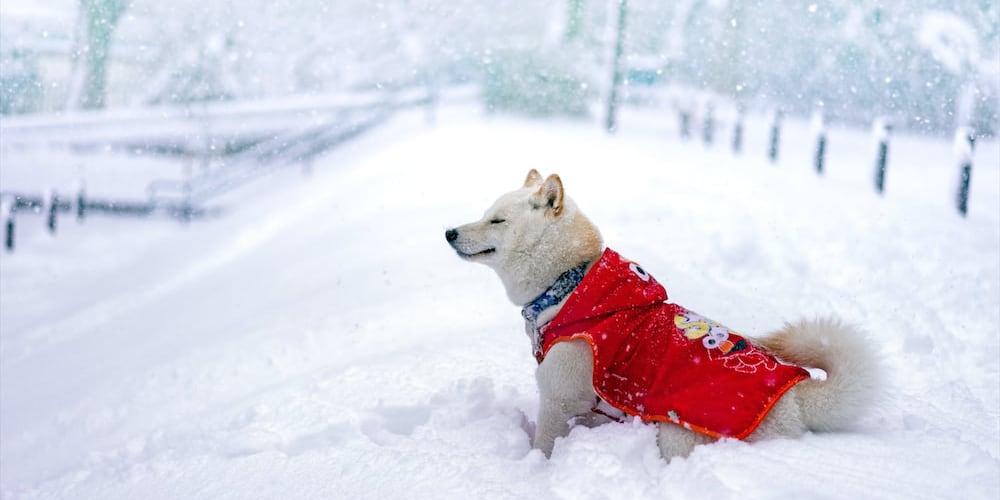 Chubu in winter isn't nearly as cold as Hokkaido, but it's cold enough. You'll want a heavy coat, a hat, and some gloves to keep yourself warm. Nothing feels more Japanese than putting some hand warmers in your pockets or even inside your jacket to keep Old Man Winter at bay. Winter in the city, around Nagoya, has mild periods, with highs around 12/15 °C (54/59 °F), but also cold and windy periods, with highs around 5/7 °C (41/45 °F) or less, and possible snowfalls (usually light). At night, there may be slight frosts.
If you are planning to venture to the more northern areas of Chubu, be prepared for snow. I once was on a train, and when I looked out the window, still in Aichi Prefecture, the ground was clear. I looked down for a couple minutes at my phone, and after we crossed the river and into Gifu Prefecture, the ground was covered in snow. Winter weather in Chubu can vary greatly depending on the area you're in.
Recommended Packing List
heavy jacket
gloves
hat
warm socks
water-resistant footwear
The Long Night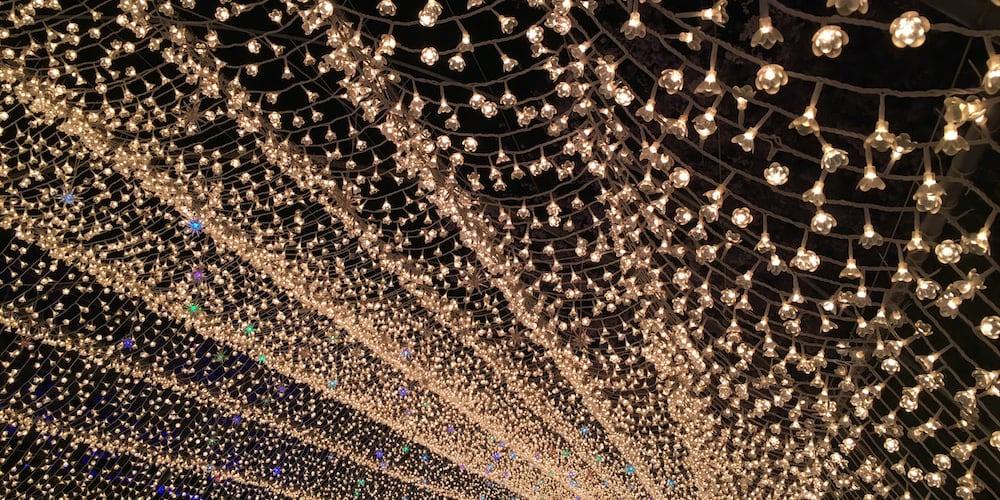 The sun starts to set in Japan early during the winter months—it's pretty much night by 5pm. While this sounds like a bummer and may trigger feelings of seasonal depression, fear not! Japan has lots of nighttime special events and attractions that take advantage of these early sundowns. These attractions include lighting displays (think massive Christmas light-style stuff) and special nighttime theme park events.
One of the best winter nights you can have is at the flower park, Nabana no Sato. It's a favorite with tourists and locals alike. People go back for the winter illumination festival year after year to see the new themes on display. Nearby, you'll find the Jazz Dream outlet mall—you can spend the afternoon shopping before heading over to Nabana no Sato. Between these two, you can spend a whole day in the area. It's less than an hour drive from Nagoya and there's a direct bus that'll take you there from Nagoya Station and back again for ¥1,900 (as of November 2019). If your flight into Centrair arrives early in the day or you'll be staying at the nearby hot spring hotel, you could even hop on a bus straight from the airport.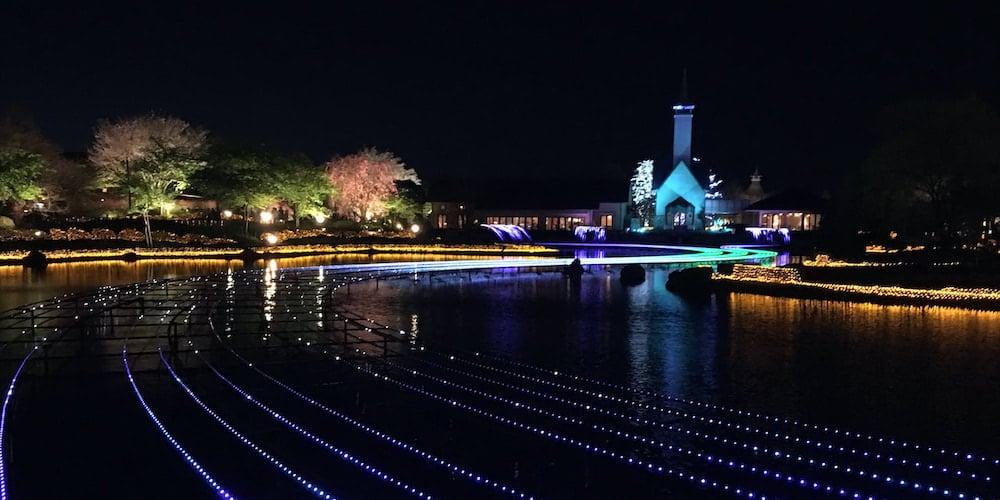 There's more to do than just look at flowers and lights at Nabana no Sato. If you're the romantic type, taking a stroll with a loved one through the beautifully lit park is the perfect chance to cuddle up for close two-shots. There are a few restaurants at the park serving Japanese, Italian, and German cuisine. I recommend grabbing one of the fantastic craft beers made at the park, chowing down on some sausages at the German restaurant, and enjoying a piping hot baked sweet potato for dessert on your way home. There are lots of yummy local goodies at the souvenir shop to check out before you head back too.
Nothing Like a Hot Bath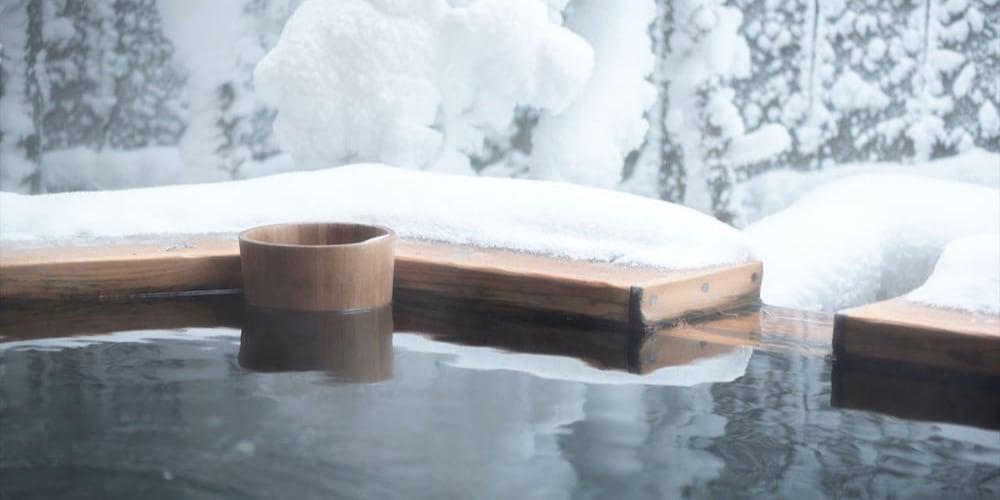 The absolute best way to warm up in Japan is to slip into a hot spring. If you venture to the mountains north of Nagoya, you'll find a number of hot spring hotels that offer traditional Japanese accommodations, access to public (possibly private) natural hot spring baths, and delicious feasts prepared for guests.
My favorite place to spend a wintery night in Chubu is at one of the fantastic hot spring hotels in the Hirayu hot spring village located on the northern side of Takayama City in Gifu Prefecture. If you're driving, it'll take 3–4 hours to get to Hirayu depending on the traffic, or you can use the JR Limited Express Hida (plus a bus connection) to get there in 4 and a half hours. This train is covered under the Japan Rail Pass. If possible, driving is recommended as you'll be able to stop along the way—enjoying roadside shops selling Gifu's Hida beef and checking out other local sightseeing spots on your way to Hirayu.
Try to arrive in Hirayu before evening so you can enjoy a walk around town before the sun goes down. There are some small shops selling local food and souvenirs. Every time I visit Hirayu, I make sure to visit the corner store in the village that sells honest to goodness onsen tamago [hot spring eggs]. The eggs are soft-boiled in hot spring water and they are delicious.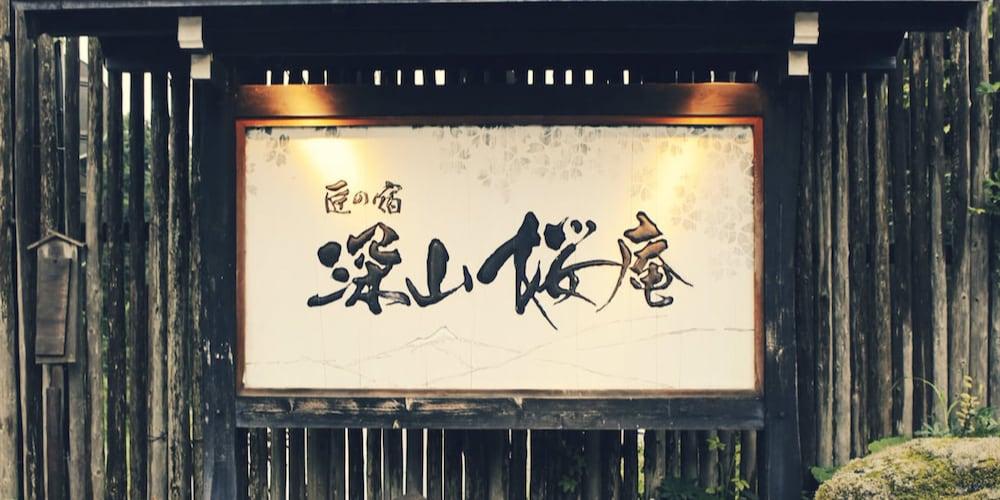 If it's your first trip to Hirayu and you're not sure which of the many hot spring hotels to stay at, take a look at Miyama Ouan. They have a wide variety of room configurations to choose from, and the larger rooms sleep up to 5 guests and have private hot spring baths in-room. Guests can also reserve one of their 3 large natural hot spring baths that come in small, medium, and large sizes. Your stay wouldn't be complete without enjoying the local cuisine though. After you've had a soak in the hot spring, enjoy a delicious dinner served in the dining room. I recommend trying the hoba miso yaki [grilled local beef and vegetables with sweet hoba miso]. It's a Takayama traditional dish that's one of my favorite foods in all of Japan.
In the morning, guests are served a traditional Japanese breakfast and you should be treated to a lovely view of the nearby snow-capped mountains. Hirayu is located not too far from downtown Takayama and a number of other sightseeing spots.
A Hot Meal to Warm the Heart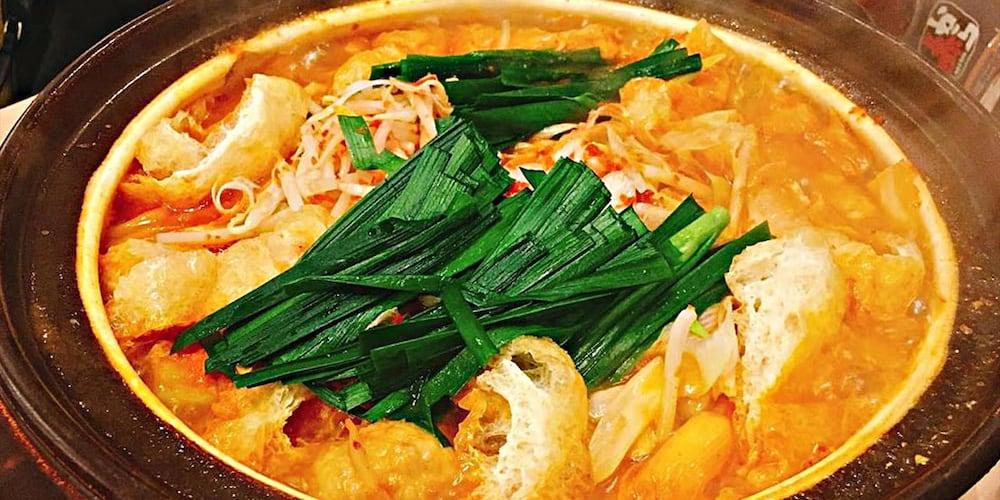 A big part of staying warm in the winter in Japan is enjoying a huge pot filled to the brim with hot delicious morsels of food with friends, family, and co-workers. These meals not only warm you during the cold nights, but also bring people together around the table. A nabe dinner can be the perfect way to make a wonderful memory.
Nothing will warm your heart like a big pot of something spicy. Akakara is a Nagoya favorite. It's a chain restaurant, but it was born in Nagoya, so it's got plenty of local flavor. I overlooked it for the first few years I spent in Nagoya, but when I told a Nagoya-raised friend that I had never been to Akakara, she said we needed to eat dinner there that very night. I visited the location in downtown Sakae and it was filled with people enjoying dinner and drinks on a rowdy Friday night. It was a great atmosphere.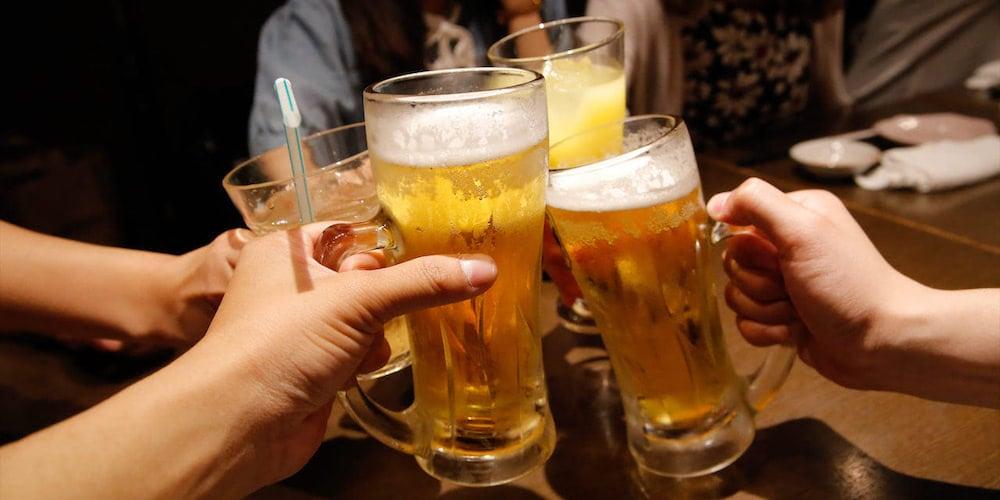 The building was filled with laughter and the smells wafting through the air were spicy and enticing. We ordered the Akara Nabe (level 3 spiciness) and ordered a round of drinks. The nabe was hot and delicious—everything my friend said it would be. Even now, I still remember everything about that dinner. Take one nabe, add a handful of drinks, and a few friends or family members, and you'll have the recipe for a memorable night of eating.
Get Outside and Move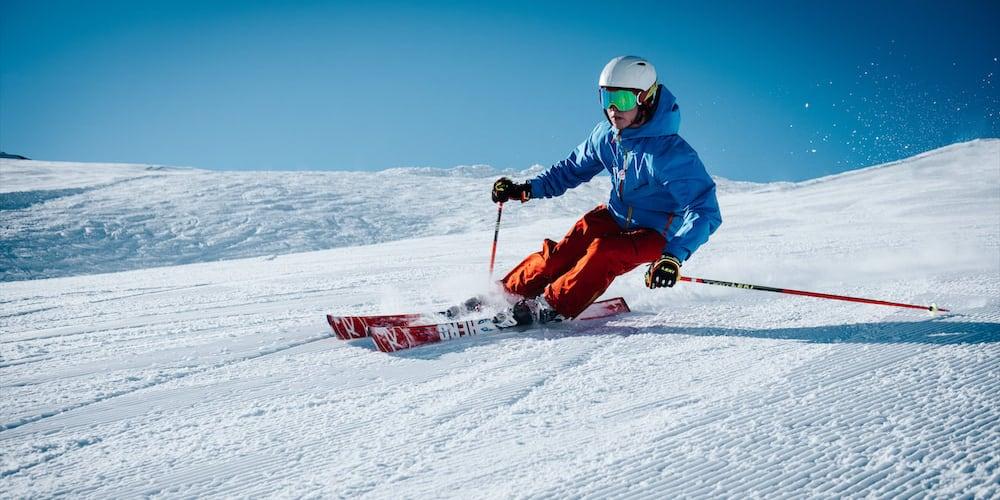 If you're the active type, Chubu has great outdoors winter activities to experience. Hakuba, in particular, is a fantastic spot to go skiing. The area is foreign visitor-friendly, has multiple craft breweries, and a vibrant restaurant scene. Hakuba, in particular, has a handful of foreigner-friendly ski slopes, with foreign language-speaking instructors and staff. It's the easiest ski experience you can find in Japan. The area has hot springs too—perfect for those aching muscles.
Nighttime in Hakuba brings its own fun as well. The town has a number of great restaurants serving local cuisine and pouring locally-brewed craft beers. Not only is Hakuba a skier's paradise, it's heaven for foodies as well.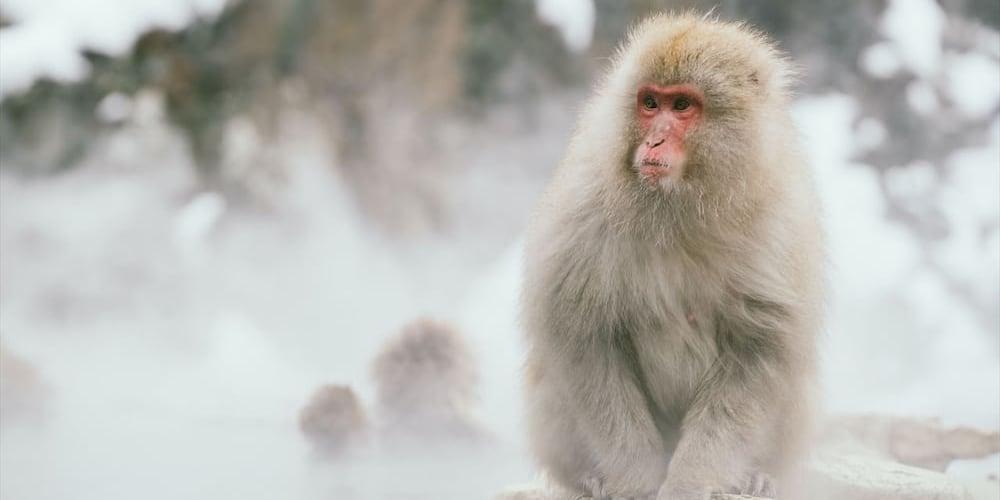 While you're in the area, you'd be remiss if you didn't check out what might be one of the most famous images of Japan that you may have seen even back home, the snow monkeys. The Jigokudani Monkey Park in Nagano is a haven for wild Japanese macaques. Researchers and photographers alike have flocked to this site to see how humans and monkeys share the same spaces up close. There aren't any fences here, letting the monkeys come and go as they please. The monkeys can be seen in the hot springs year-round, but winter provides the most memorable view of these little guys.
Conclusion
While winter may not be anyone's first choice when it comes to seasons to travel in, winter in Japan offers a unique opportunity to experience things that Japanese people often take for granted. Light festivals like those in Japan happen overseas, but Japan has taken them to another level. The hospitality you'll find at a Japanese inn in the mountains is unparalleled—it's what I think of when I think of Japanese customer service. And after more than 15 years of living in Japan, the food in winter are the dishes I look forward to the most. If you're looking for a winter adventure, head to the heart of Japan.