| Centrip Editorial Board
Winter Sake Sampler in Takayama
Wintery Fun in Takayama
Takayama is famous for its narrow streets lined with old-fashioned buildings and delicious beef. It's also home to a rich sake culture that will keep you warm in the cold days of winter.
Takayama is famous for its narrow streets lined with old-fashioned buildings and delicious beef. It's also home to a rich sake [酒/rice wine] culture that will keep you warm in the cold days of winter.
Generally speaking, Takayama's sake pairs very well with Hida beef and other local dishes from the area.
The sake brewed here has a crisp finish that is well-loved by sake aficionados. The seven breweries have their own distinct charms as well, so doing a sake brewery crawl is an interesting experience.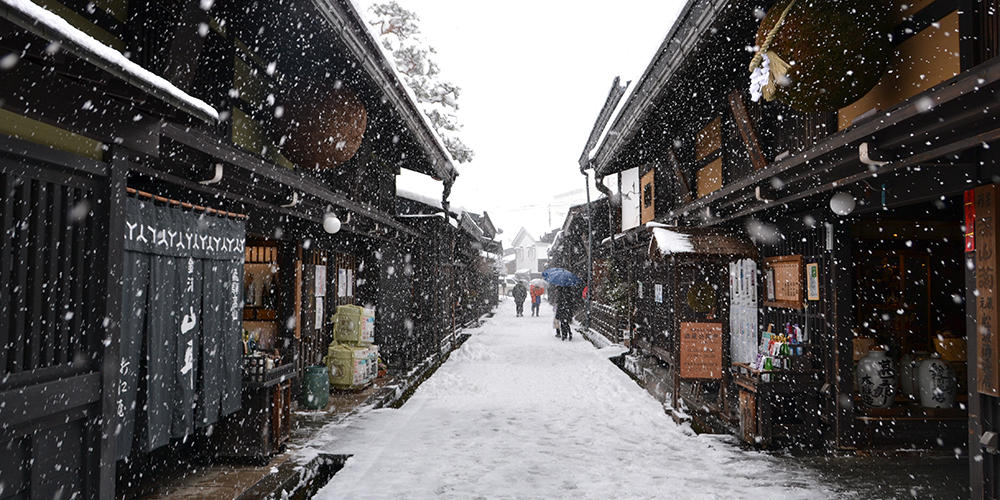 "Sake season" occurs in the bitterly cold months of January thru March. If you take a walk around the neighborhoods these breweries reside in at that time, you'll be treated to sample of unique brews in an almost festival-like atmosphere.
Takayama's Long History with Sake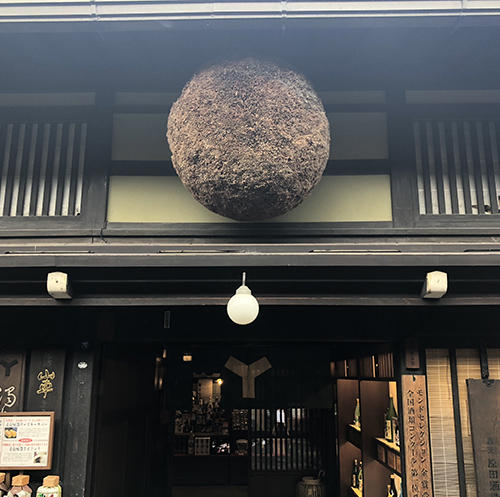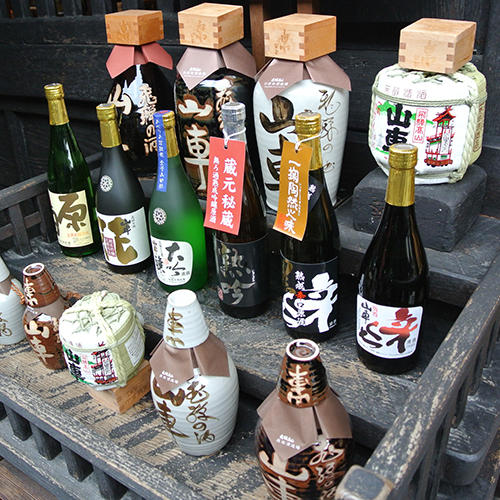 Takayama has a long history with sake.
At its peak during the Edo Period, Takayama was home to 56 sake breweries.
There were a few reasons why sake flourishes here. First and foremost is the purity of the water sources in the area and cold temperatures are important to the brewing process. It also doesn't hurt that festivals, something Takayama has always been partial to, loves a good drink.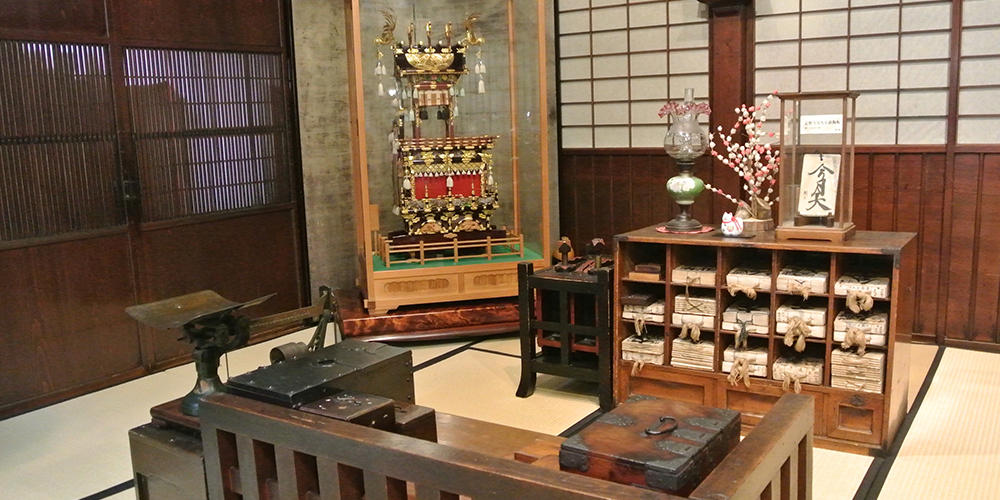 Takayama plays host to quite a few of these festivals, most notably the Takayama Festival. The festivals—often in honor of gods—require offerings which often took the shape of sake. From this, sake became an important part of the festival-goers enjoyment.
In order to support this festival culture, wealthy businessmen called "danna-shu" [旦那衆] gave the breweries great sums of money to aid in the development of high-quality sake.
Takayama's Sake Season for 2020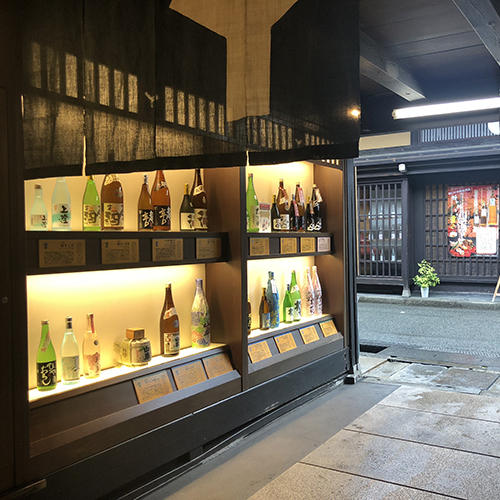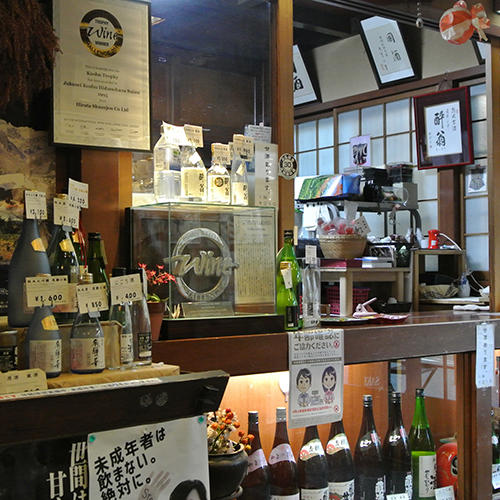 There's an event held every year to celebrate the fresh sake being brewed during the first three months of the year.
In 2020, this will occur starting on January 26th and running until February 29th.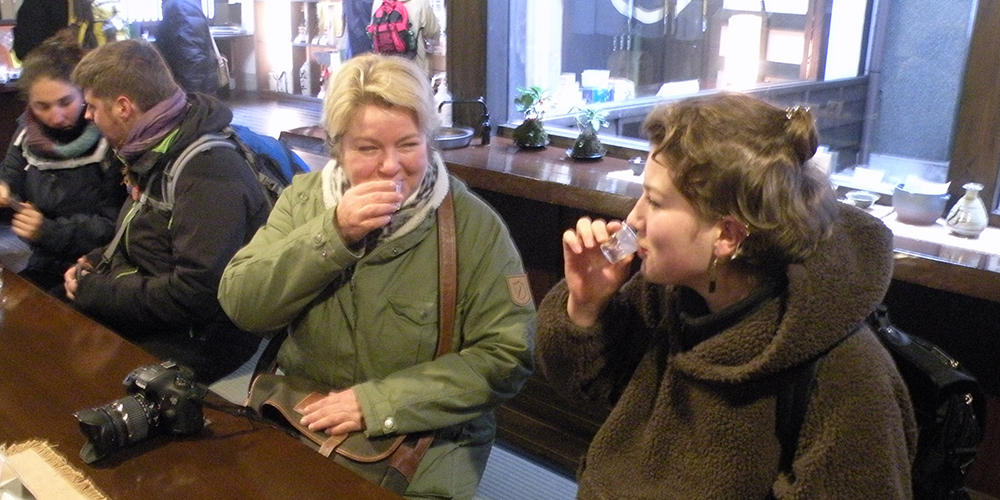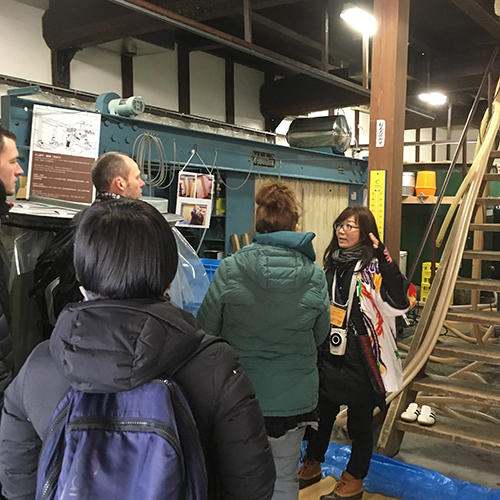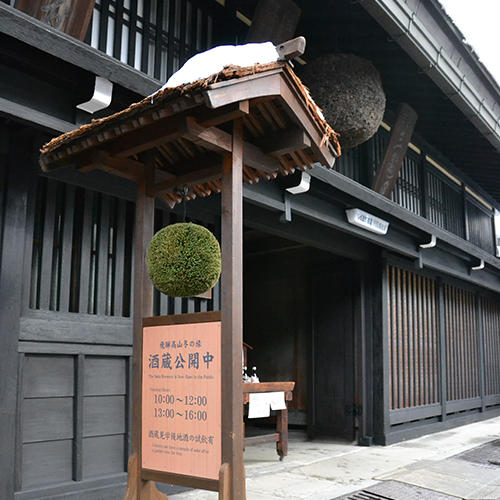 The long-loved winter Sake Brewer Tour has been re-named in 2020 as the new Hida Takayama NONBEI Festival. Get Hida Takayama Sake Booklet for the Nonbei Festival and hop around between the many local breweries and bars sampling drinks and take part in the stamp rally. Take your booklet to any participating sake brewery. Then sample 2 varieties of sake and receive a commemorative stamp for the place you visited.
If you shop at participating breweries, you can take part in a prize lottery using the stamps you have collected. Prizes include free accommodation for two in Hida Takayama (a cost of ¥30,000) and more. Even if you can't visit each brewery in one go, as long as you visit them within the allotted period, you can take part. People from all over Japan are looking to visit the NONBEi festival and see Hida Takayama the holy land of sake!
Visit their website for more details. (*Sake Breweries are not open to the public.)
Hida Takayama NONBEI Festival Official Site
Three Unique Sake Breweries
Even though they are all concentrated in one area, all of the seven breweries are unique from each other. You might be wondering how you'd be able to taste the difference between them all. Read on and find out some of their special characteristics.
Brewery Crawl Map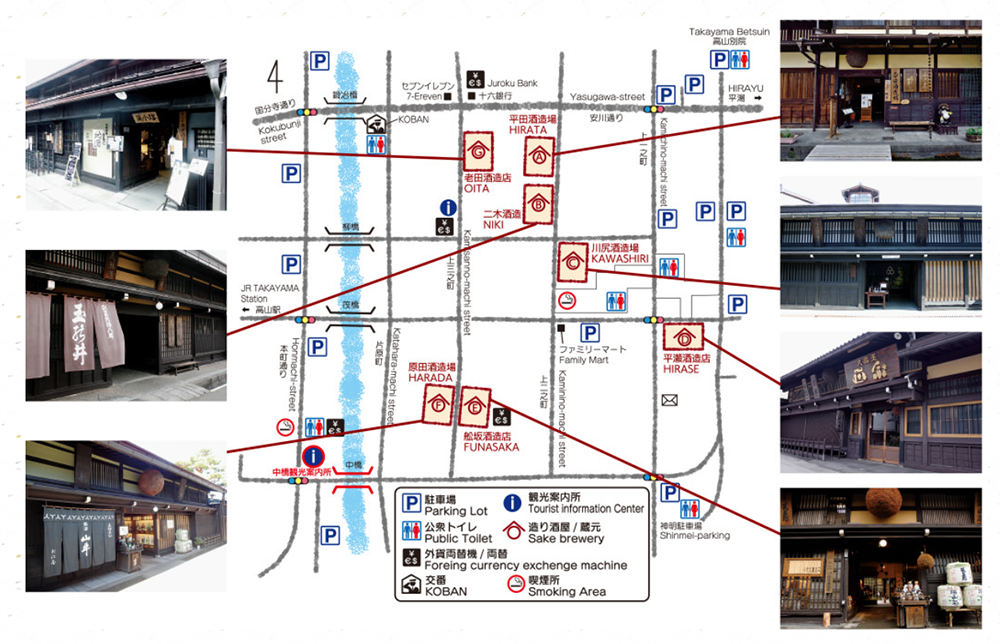 Harada Brewery
Sample 12 Types of Sake for ¥300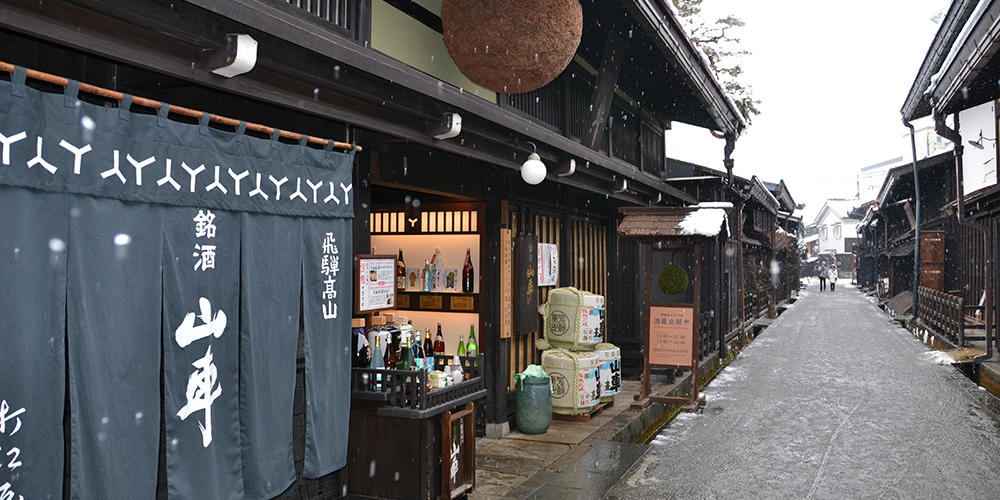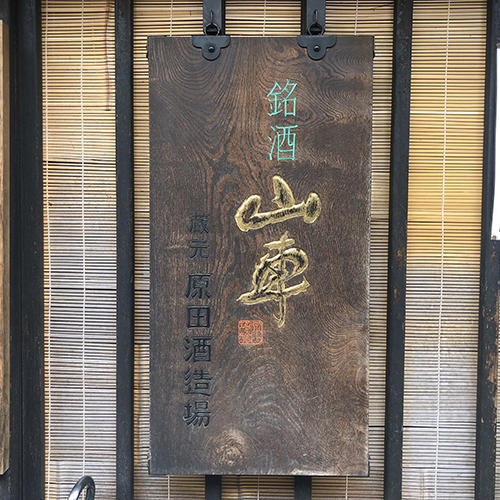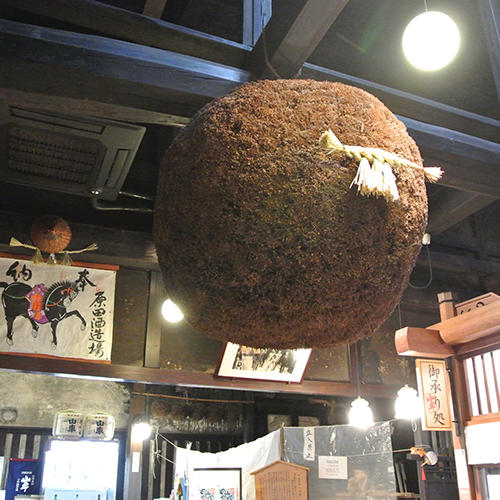 Two of Harada's brands are "Sansha" and "Dashi". Confusingly, the two are both written with the same Japanese characters, so pay close attention.
The brewery has close to 200 years of history to its name and is the largest producer of sake in Takayama. Harada's sake uses Takayama's famous hana-koubo [花酵母] in its sake production. Due to this flowery yeast, the sake produced by Harada has a wine-like fruitiness to it.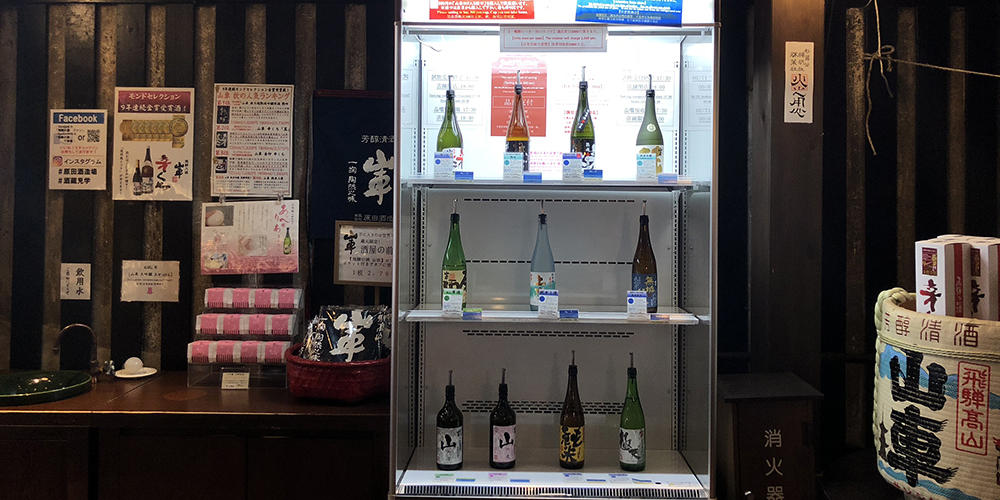 More than anywhere else, the value you get for your tasting fee is amazing.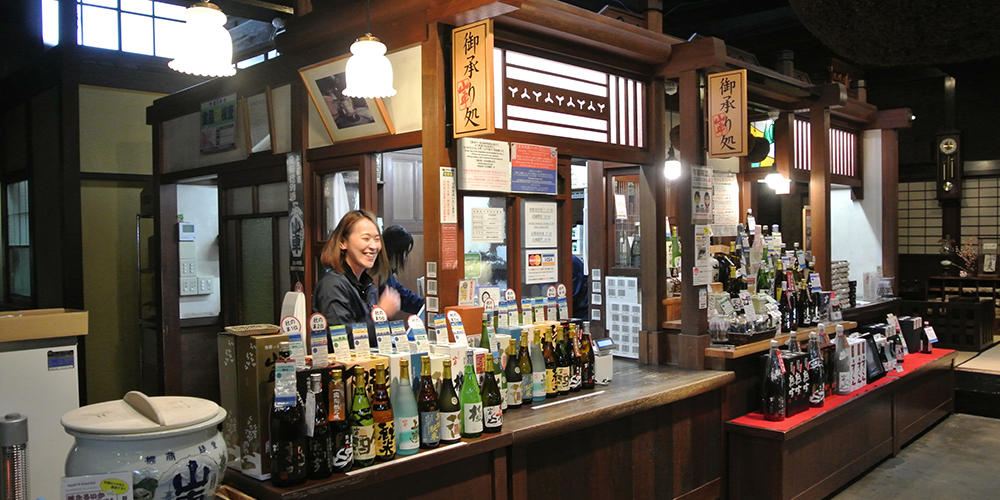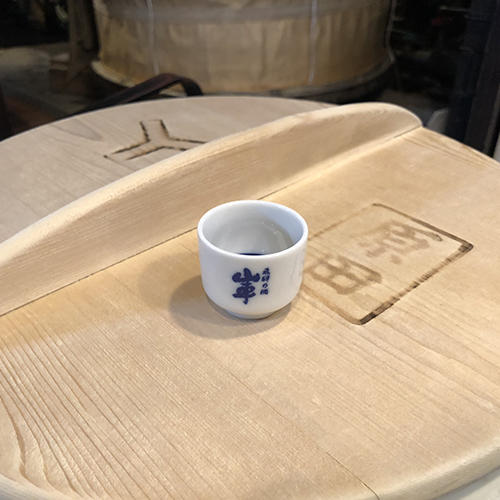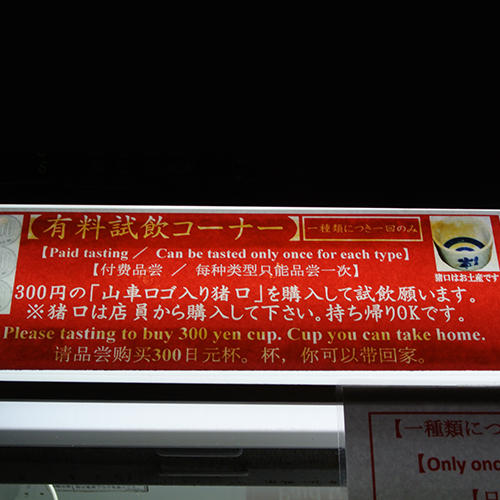 For ¥300, you get an ochoko [お猪口/sake cup] and can sample around twelve different types of sake. You can take the cup home as a souvenir as well.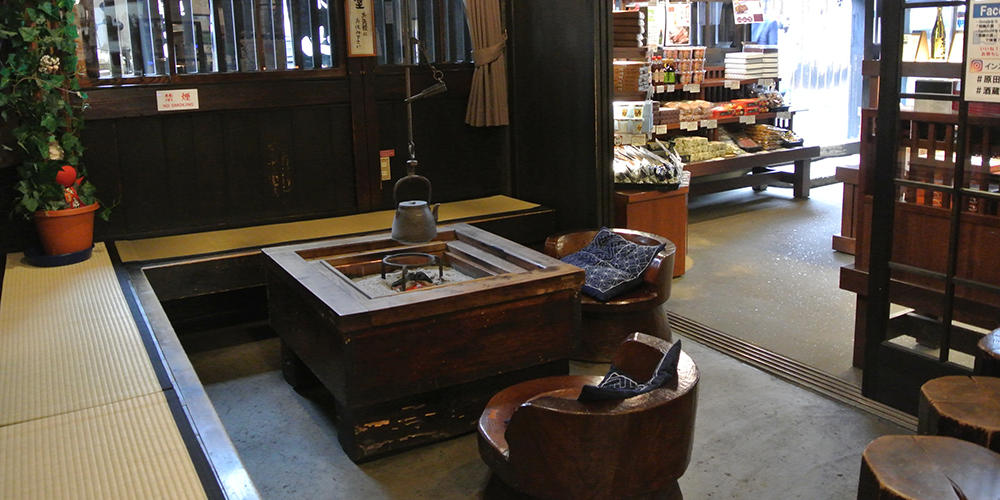 Inside the brewery, there is a hearth where you can rest and warm yourself. During the sake festival, fresh sake is available for free here as well.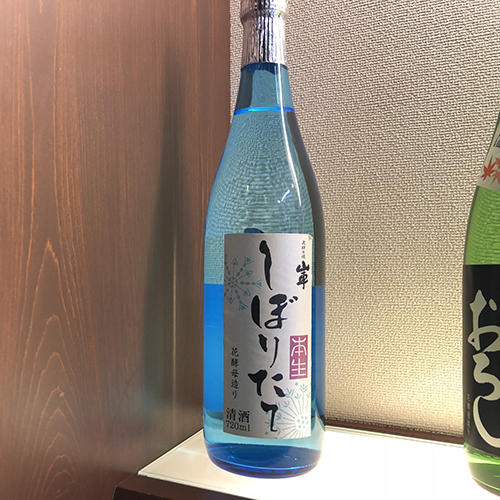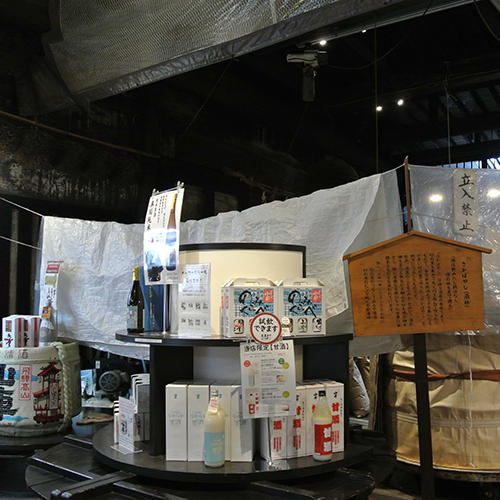 Harada's open house runs from February 22nd thru March 2nd.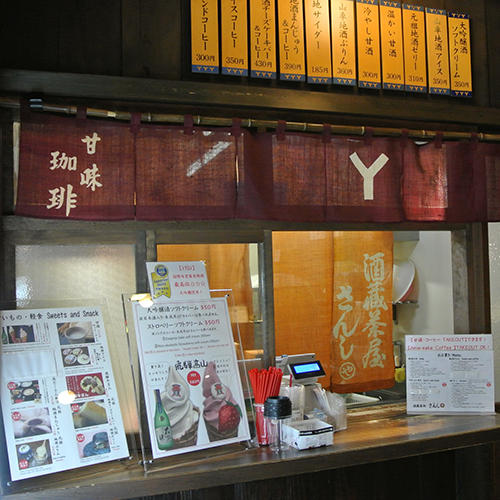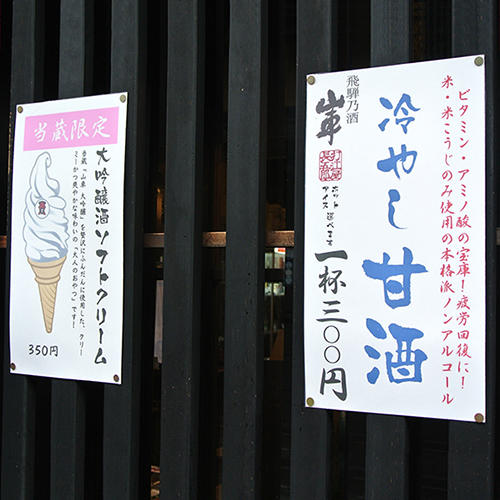 Harada Brewery doesn't sell only sake. They also offer pudding and cheesecake made using local sake. Their most interesting dessert choice might be the "Daiginjo" [大吟醸/premium rice wine] soft serve.
Alcohol makes everything better—even ice cream.
The Niki Brewery
Sample Raw Sake for Free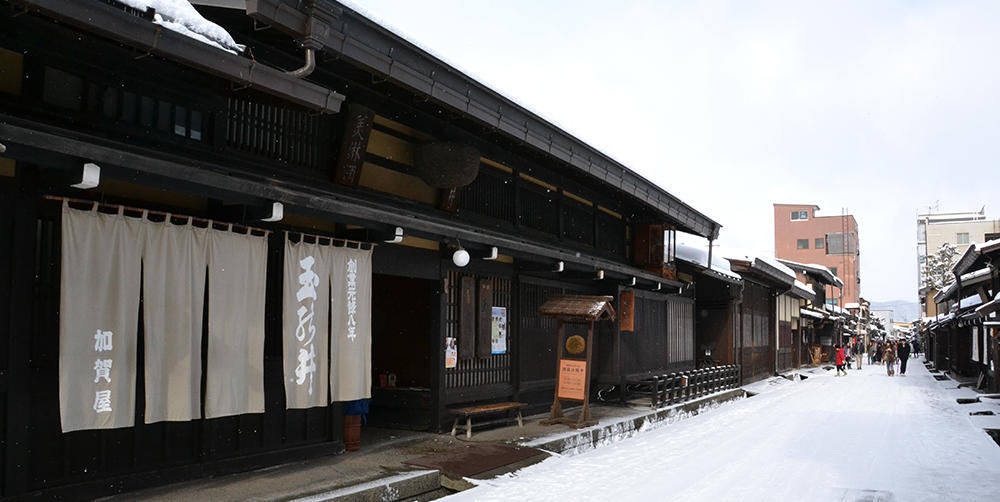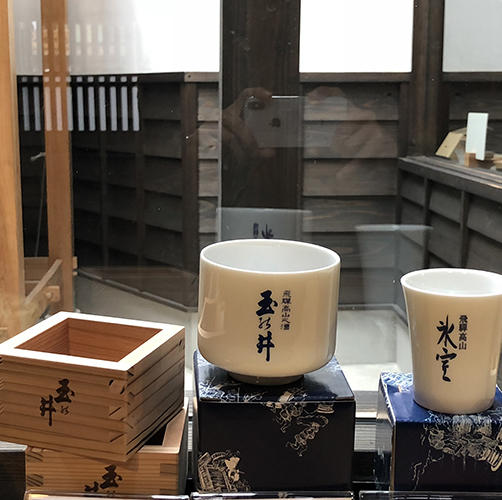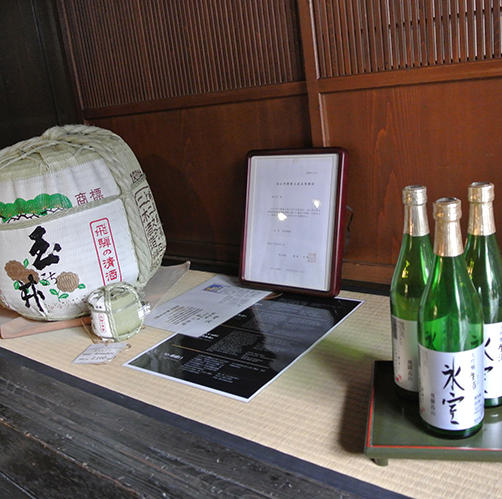 Their main brand is Tama-no-i. The sake gets it's name from the exceptionally delicious well water its made from. "Tamanoi" translates to "treasure well".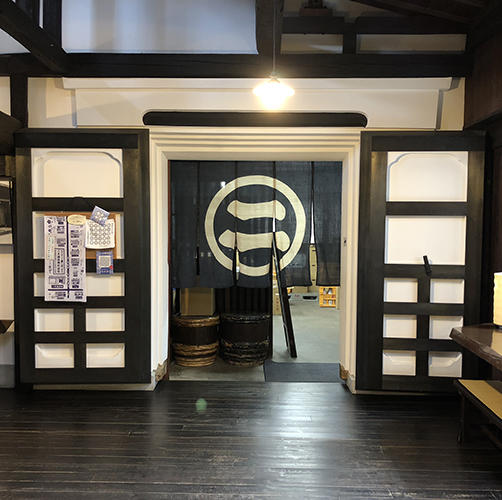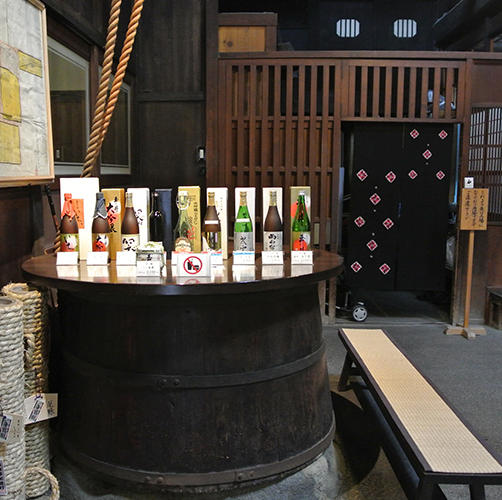 The Niki Brewery is the oldest of the seven breweries in Takayama, tracing its start all the way back to 1695. Niki sells only the highest quality of sake—each product registering at a level of "ginjo" or higher. Niki was the first brewery in Takayama to begin production of "namashu" [生酒/raw sake], which requires special refrigeration before heat is first applied during the brewing process.
Interesting Fact:
"Raw sake" is just sake that hasn't had heat applied in the same way that regular sake has. The special refrigeration is needed to avoid the sake spoiling as it normally would. The result is a floral and fresh fragrance. The taste is fruity and easy to drink— recommended for folks who normally don't drink sake.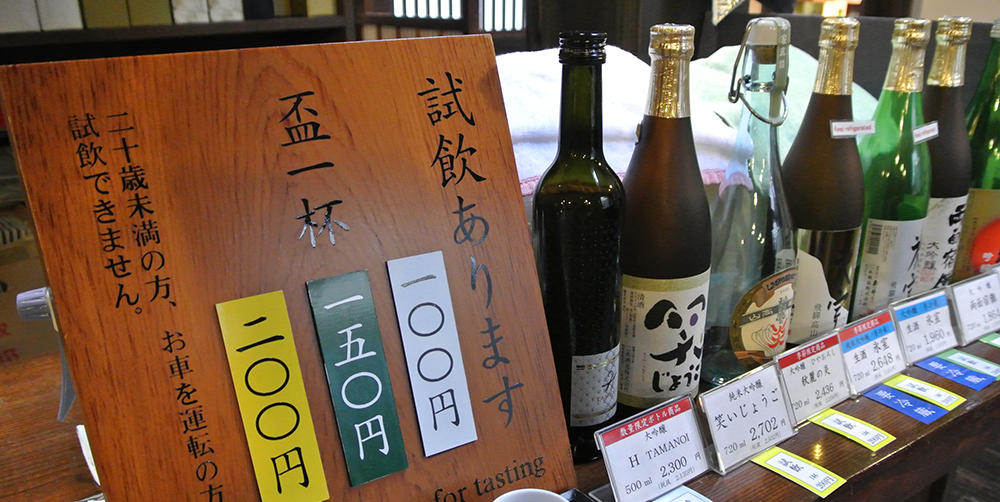 During the open house period, fresh raw sake is available for free here. Other sakes are available to sample for a cost of ¥100–¥250 per cup. A particular favorite amongst female patrons is Himuro.
You can, of course, purchase raw sake here, but due to its need to be refrigerated, taking it back overseas could prove difficult.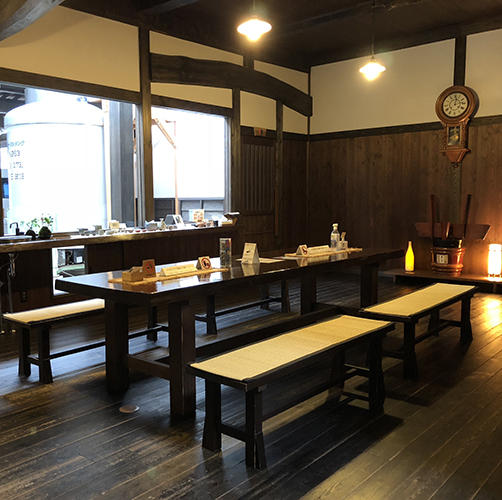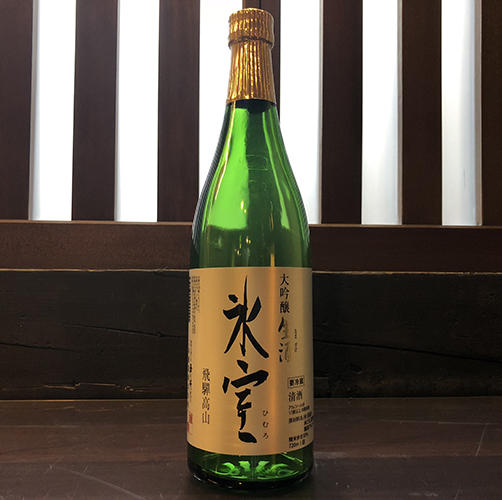 Raw sake is one of the finest things you can enjoy during the winter in Takayama—don't miss your chance to try it!
Niki Brewery has a historic and stylish bar area as well.
Hirata Brewery
Best Sake at the International Wine Challenge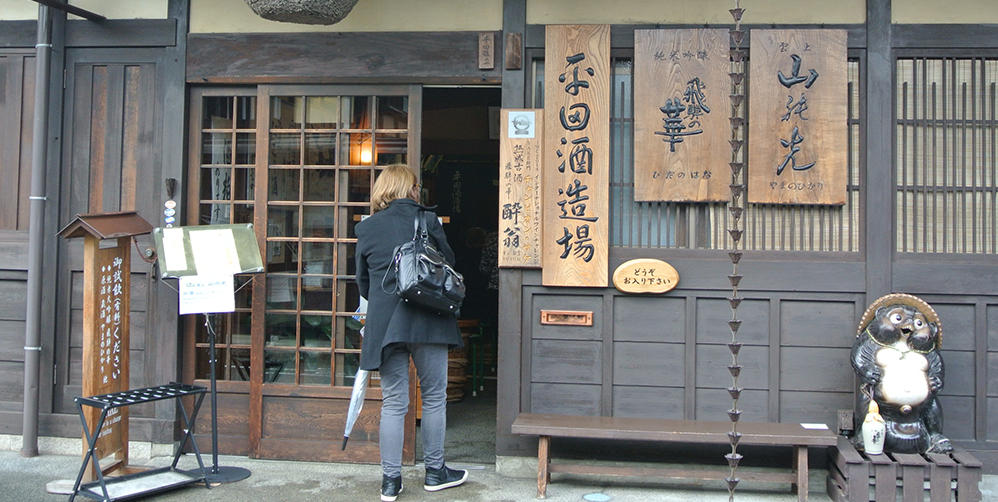 Established in 1895, Hirata is the youngest of Takayama's seven sake breweries.
They produce two brands of sake—Hida no Hana and Yama no Hikari.
Compared to other breweries in the area, they have the shortest time in business. But at 120 years of experience, it's safe to say they've mastered their craft.
That said, over the course of that 120 years, Hirata has maintained its traditional style and handmade way of brewing sake.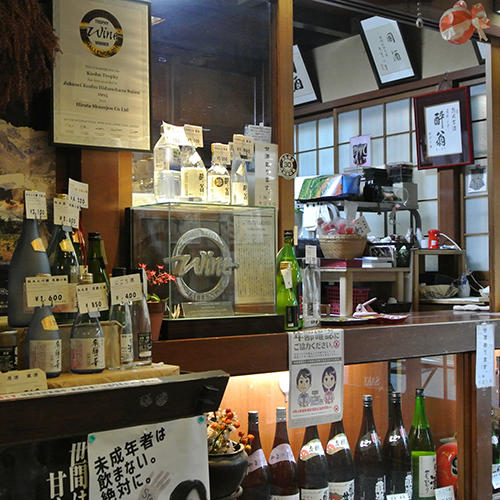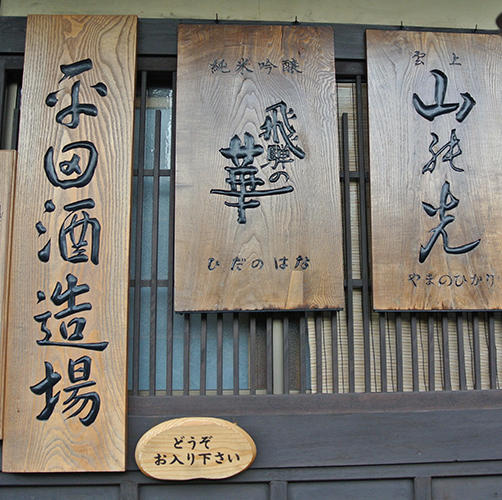 Since long ago, Hirata has created an unfiltered sake called "Orizake Yama no Hikari". During Hirata's open house period, a limited amount of Orizake is available for sale. If you want to purchase some, you'll need to get to the brewery early. It sells out quick.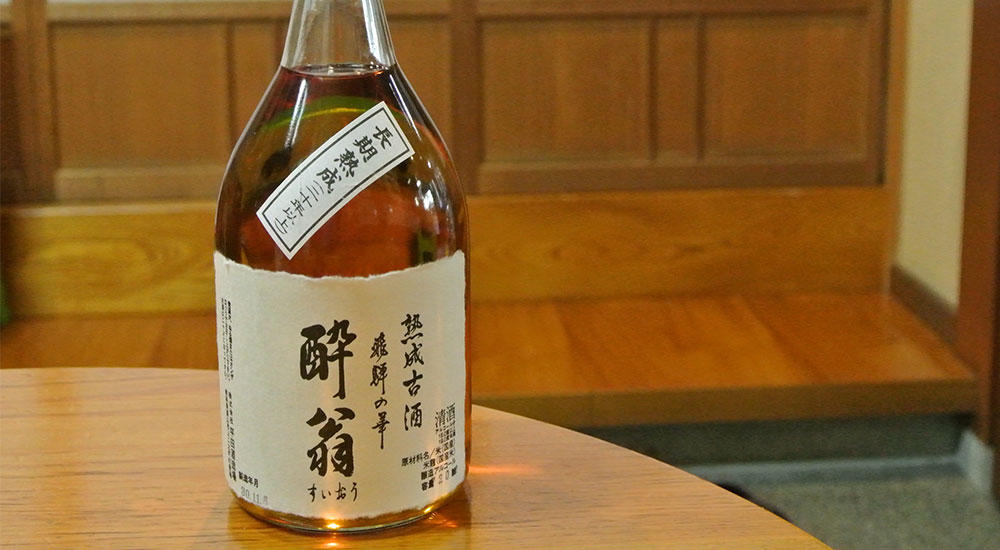 Hirata is also famous for its vintage sake called "Suiou" that is aged over 20 years.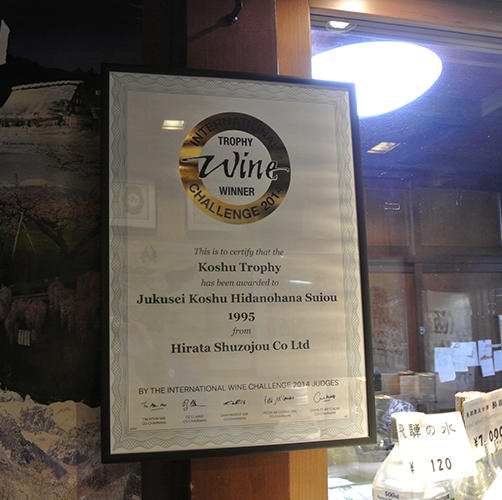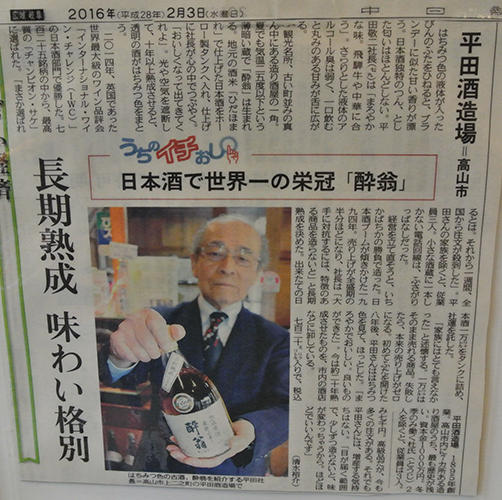 It is internationally renowned for its quality and was selected as Best Sake at the 2014 International Wine Challenge.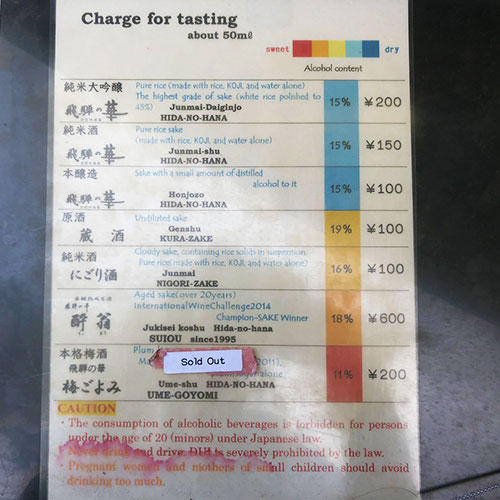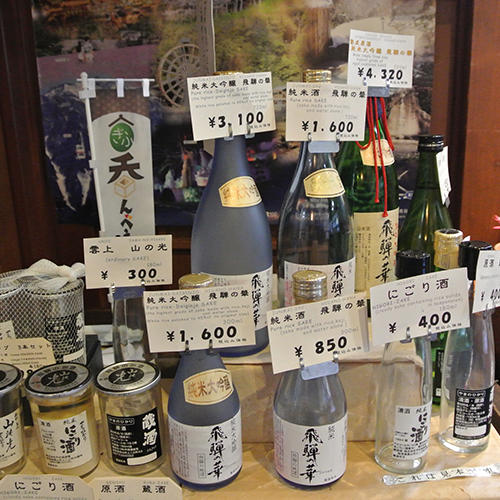 During Hirata's open house period, you can sample its standard "Yama no Hikari" for free. You can also sample other sakes, including vintage "Suiou" for a fee—ranging from ¥100–¥600.
The Hirata family were once candlemakers. Their tools and daily use items are on display at the adjoining Hirata Museum. It's a good opportunity to get a taste of how life in the mountains was once lived.
Wrap-Up
We hope we've piqued your interest with a look at these three breweries. In addition to the three we looked at in this article, the in Takayama: Hirase Brewery, Kawajiri Brewery, and Funasaka Brewery—all have their own unique qualities.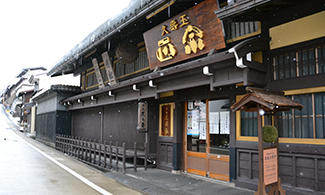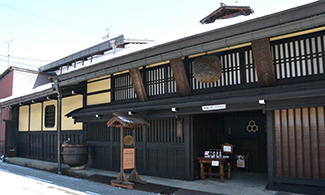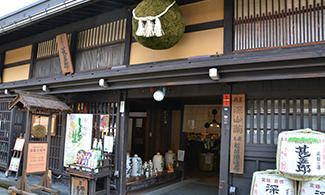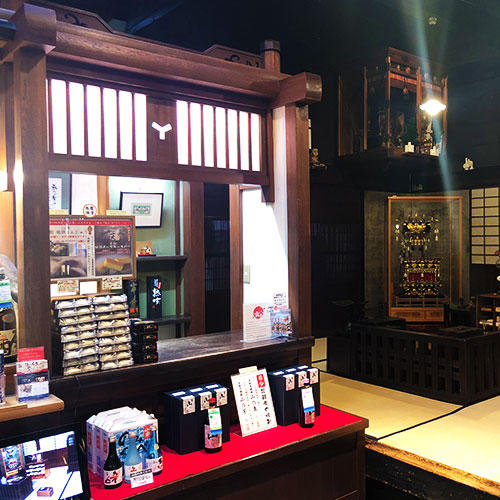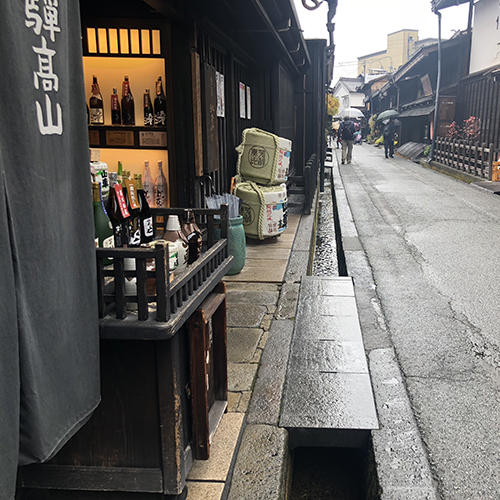 One of the best parts about Takayama is the ability to sample seven unique breweries all in one place.
With snowy vistas, hot spring, and ski resorts, Takayama is brimming with amazing things to do—all within a short distance of Shirakawago, Matsumoto, and Kanazawa!
If you're visiting Takayama, the best entry point is Chubu International Airport. Check out how to get from Chubu International Airport to Takayama.
Sponsored by Chubu Centrair International Airport