| Centrip Editorial Board
Ski in Central Japan: Nagoya-Washigatake Ski Resort & Takasu Snow Park
In the morning, after shopping at Don Quijote shop and enjoying the hotel's breakfast, I packed my luggage and prepared to go to the ski resort. We went by bus to the ski resort.
① First sight of the wonderful snow scene at Washigatake Ski Resort
The resort loop bus took me around, and I finally arrived my first stop, Washigatake Ski and Snowboard Resort. After stepping off the bus, I was extremely excited. As a real southerner, this was the first time for me to visit such a huge area blanketed in pure snow. Excited I jumped to the ground and almost slipped, so I quickly changed to taking small steps to move ... But I have to say that today I had really good luck. The sun emerged after the snowy weather, and the blue sky and pure white snow are incredibly moving, especially for someone like myself who has never seen snow. This ski resort has enough scenery to set me on fire!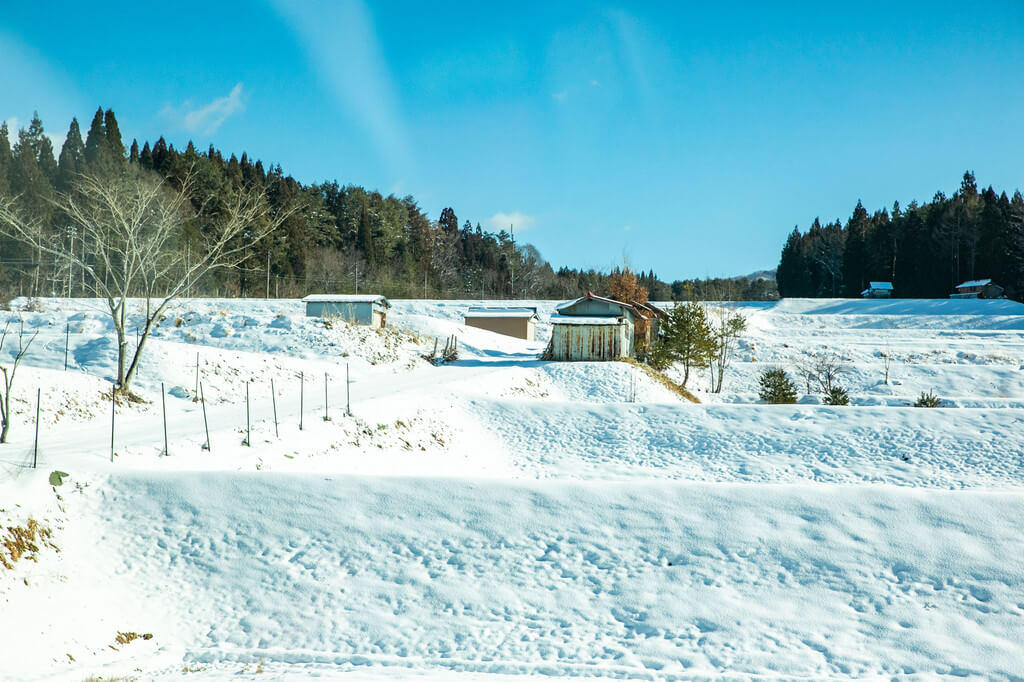 If you are a beginner like me or a player who doesn't want to carry too much ski equipment, you can rest assured that both Washigatake Ski Resort and ski resort, and Takasu Snow Park, are equipped with equipment rentals in all sizes. Moreover, you don't need to be worried about your skiing ability. There are the coaches waiting to guide you from the start.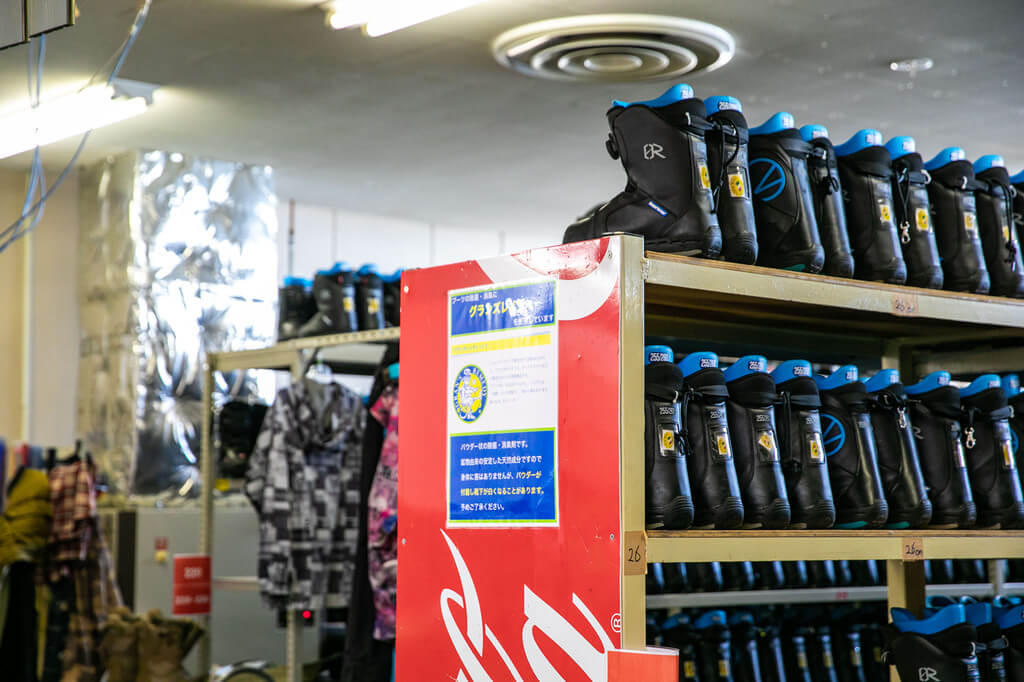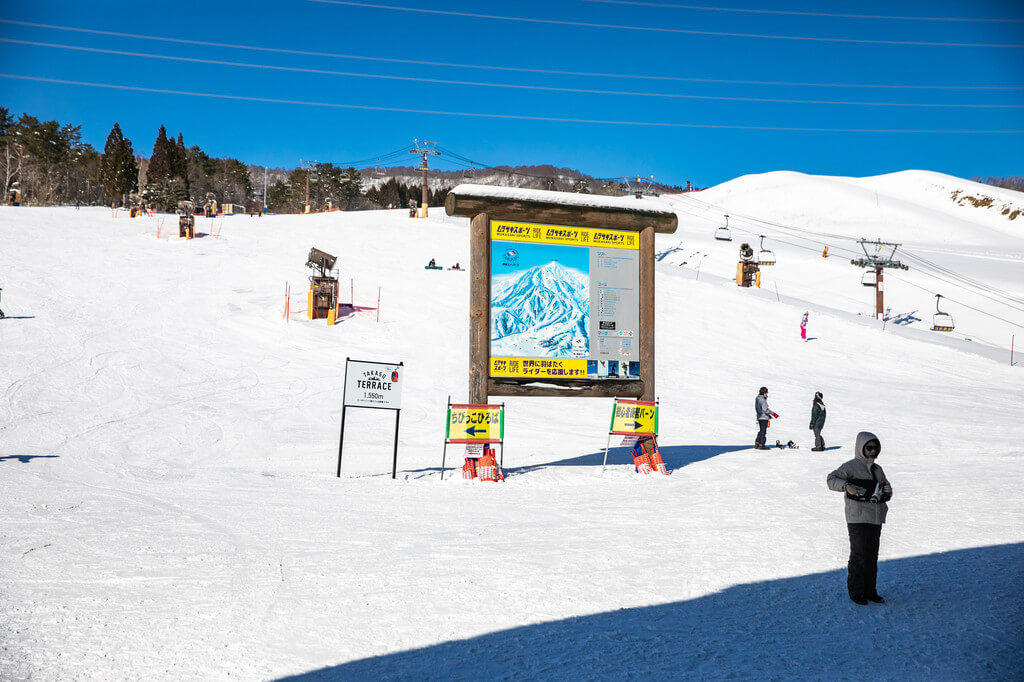 I put on non-slip snow boots, for my first snow walk. Even though wearing snowshoes made me look like a penguin, as it was my first snowshoe experience it was worth remembering!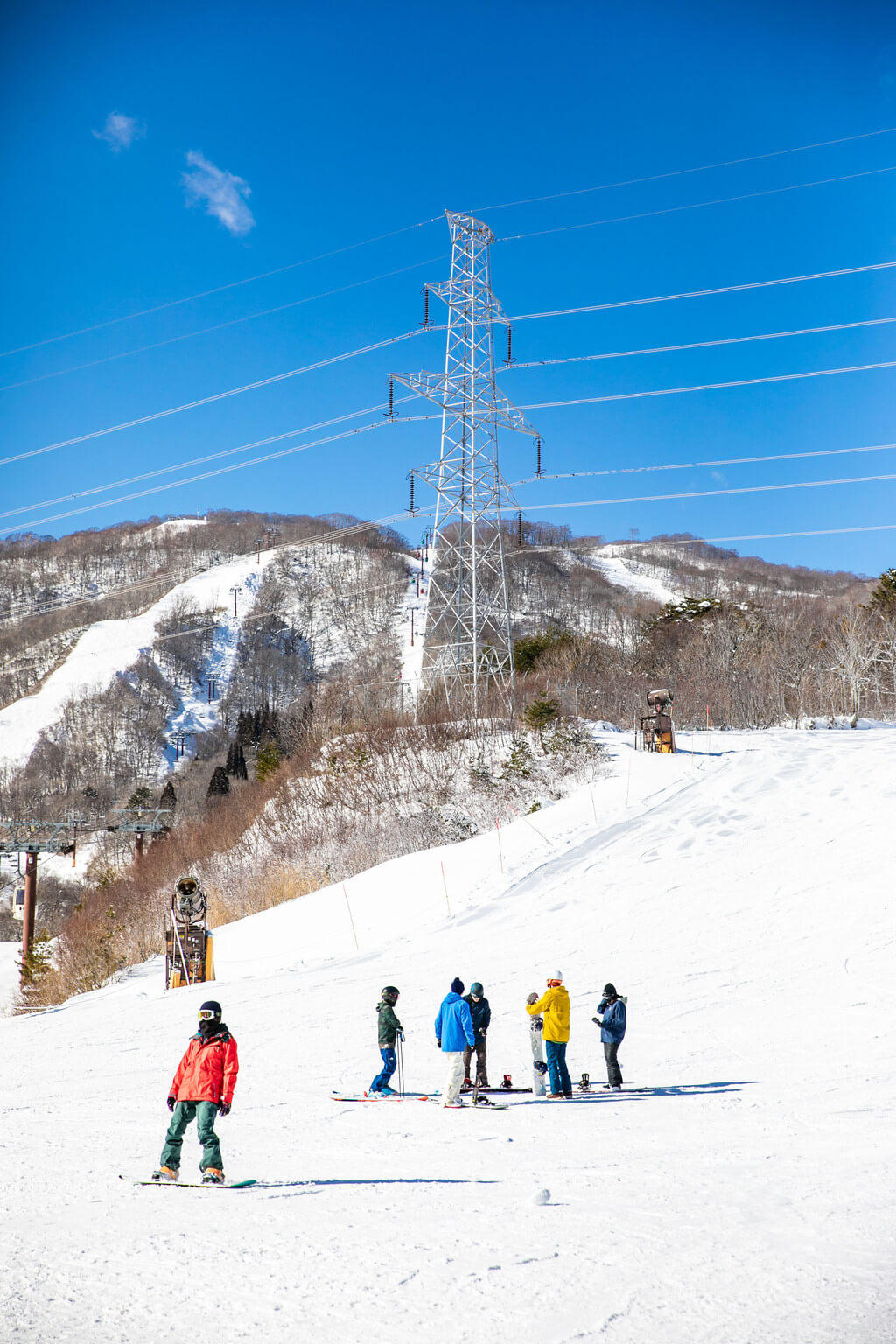 Going outside, I was greeted by a large scene of blue sky and white snow, where people moved like the wind. I couldn't help but take a deep breath. What a pleasure it was to see such a vibrant landscape.
② Snowmobile & Snow Mountain Lunch Experience at Washigatake Ski Resort
In Washigatake ski resort, I tried a snowmobile. In truth, I have a love-hate relationship with it. Thanks to it, I can fly on the snow. However, it also left me with a deep wound in Thailand. But the snowmobiles here are very safe. You attach a safety buckle to your waist, and if you accidentally fall down, the snowmobile will brake automatically.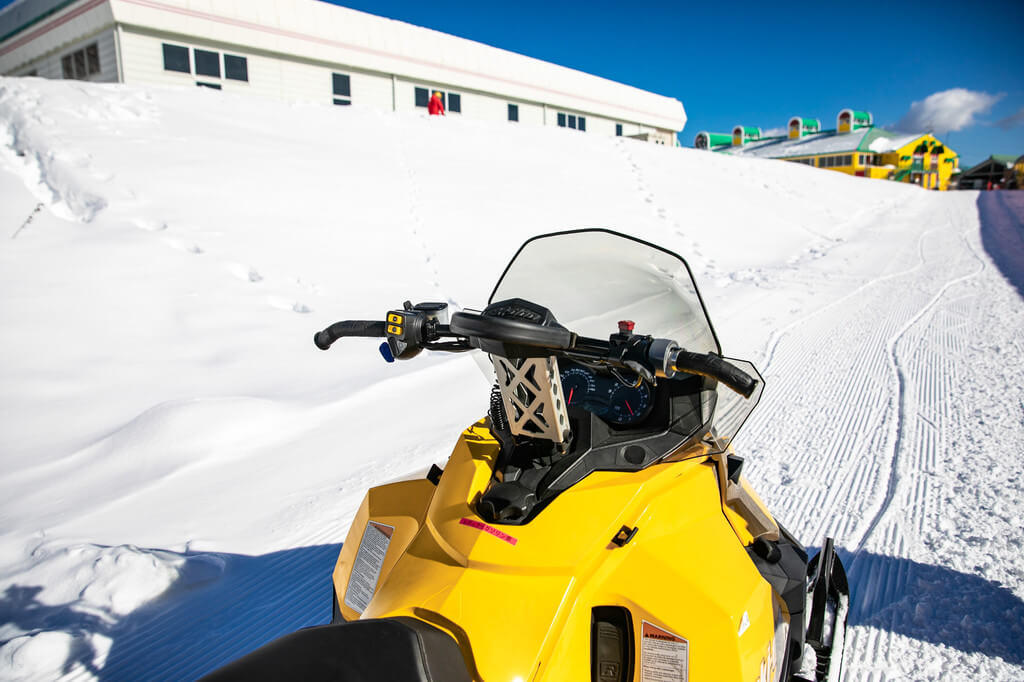 After instruction from my coach, it was time to drive my snowmobile! The breeze springing up gave me great pleasure! I felt that I was driving quite quickly. However, when I asked, the answer I got was "It looked like you were driving as slow as a tractor!" OK, fine.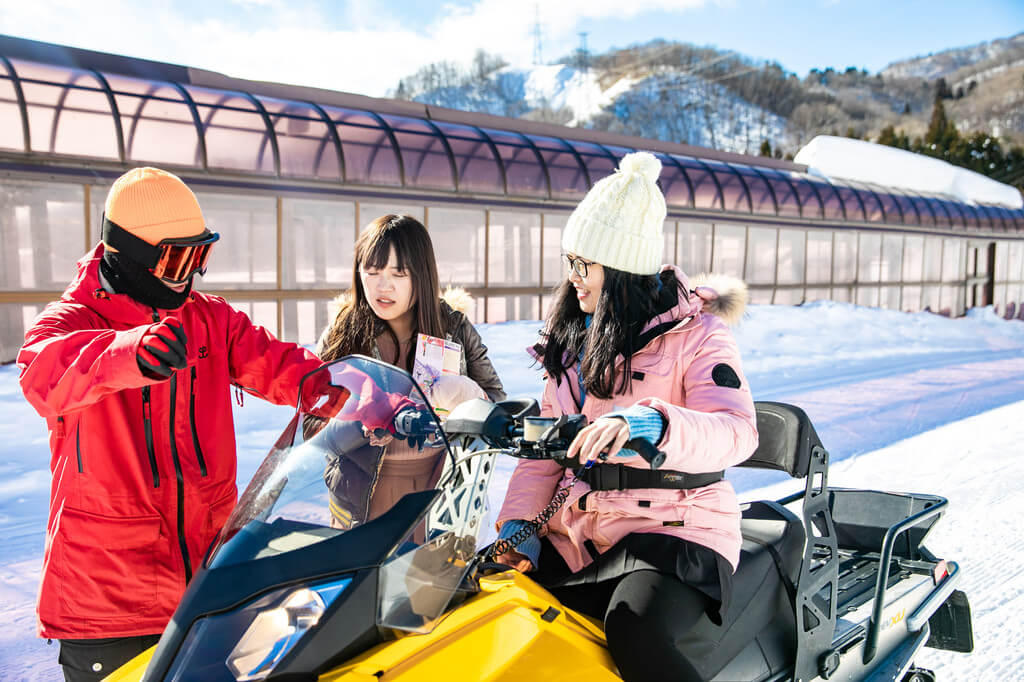 Thanks to the boss and the coach for guiding me to ski from the beginning. Let's take a picture!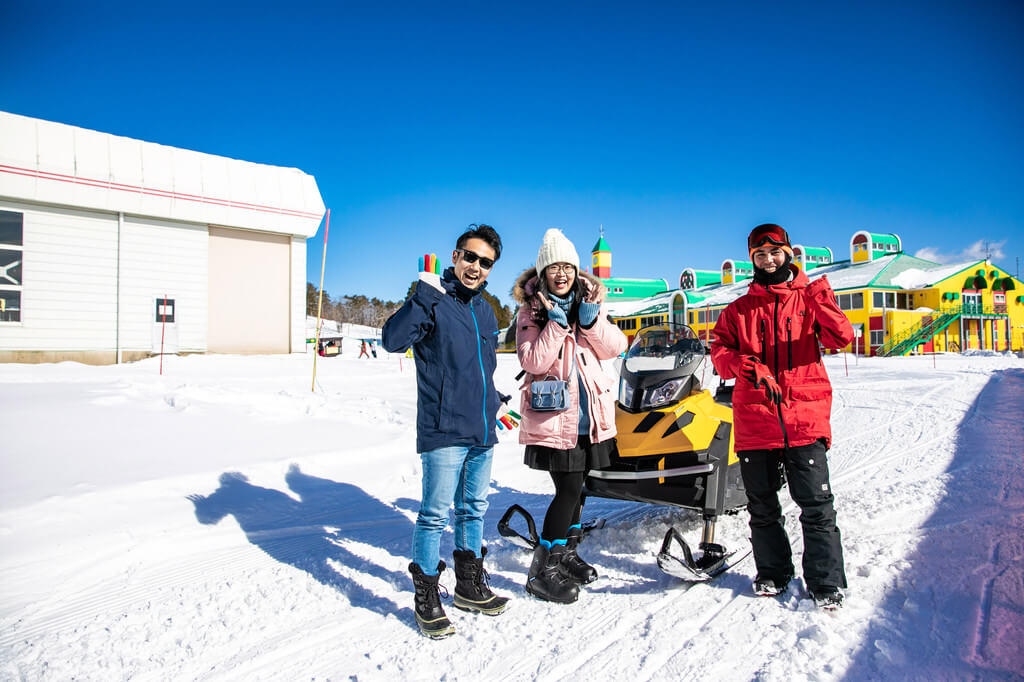 This experience is not expensive. A 15-minute ride is around 1000 yen or 2000 yen (I can not remember well). It is suitable for friends who want to try something new at a ski resort. There is also a special area for motorcycle free driving.
It was time to leave the snowmobile area and take a cable car up to the mountain top to enjoy the scenery. There are two types of cable cars here, one is an open seat cable car, and the other one is fully enclosed. Actually, the open one was ok for me. But if you have a fear of heights and it is your first time skiing, being sure to choose the enclosed cable car.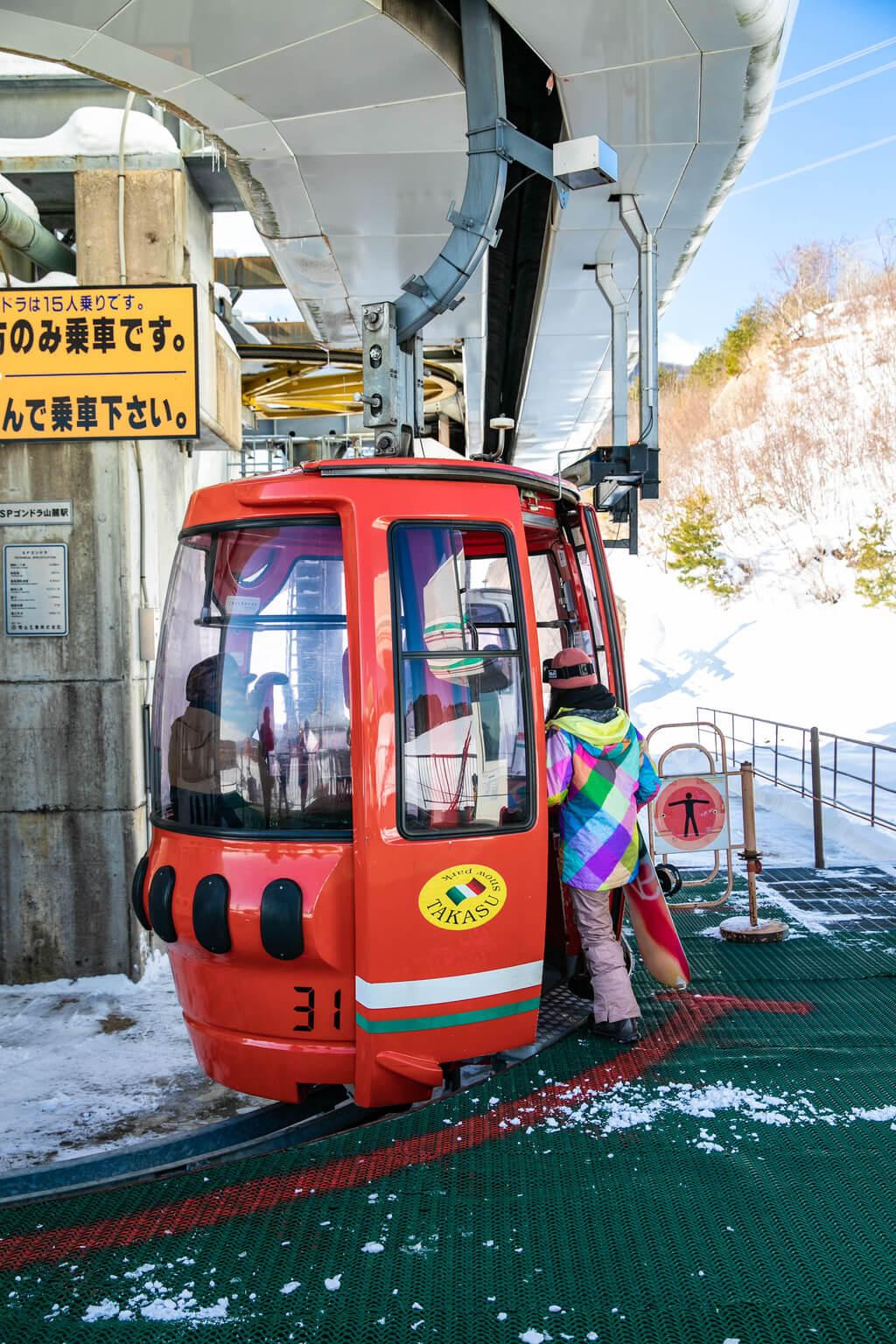 This is the seat-type cable car. When you go down, you have to slide forward, otherwise, you can only watch as you fall to the ground. As a timid ski-beginner, I did not want a try at all.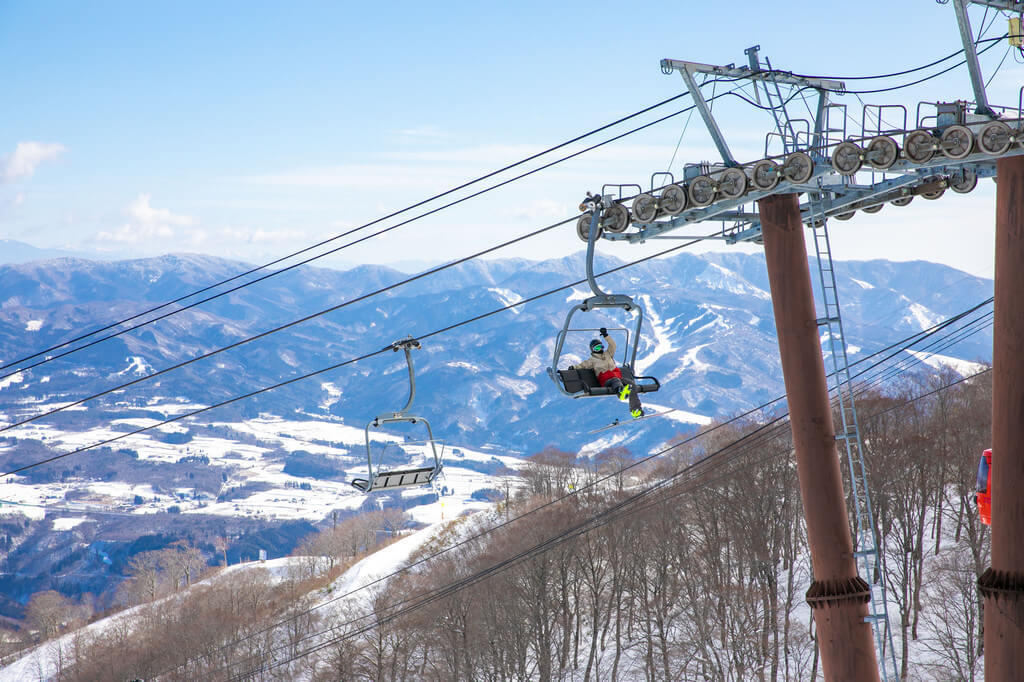 If you plan to visit Washigatake ski resort, don't forget to take the cable car to the newly opened restaurant, TAKASU TERRACE. They have a lot of delicious affordable foods and wonderful scenery. It is a great spot for photos! If you come to Washigatake Ski Resort without visiting it, you will definitely regret it 500%!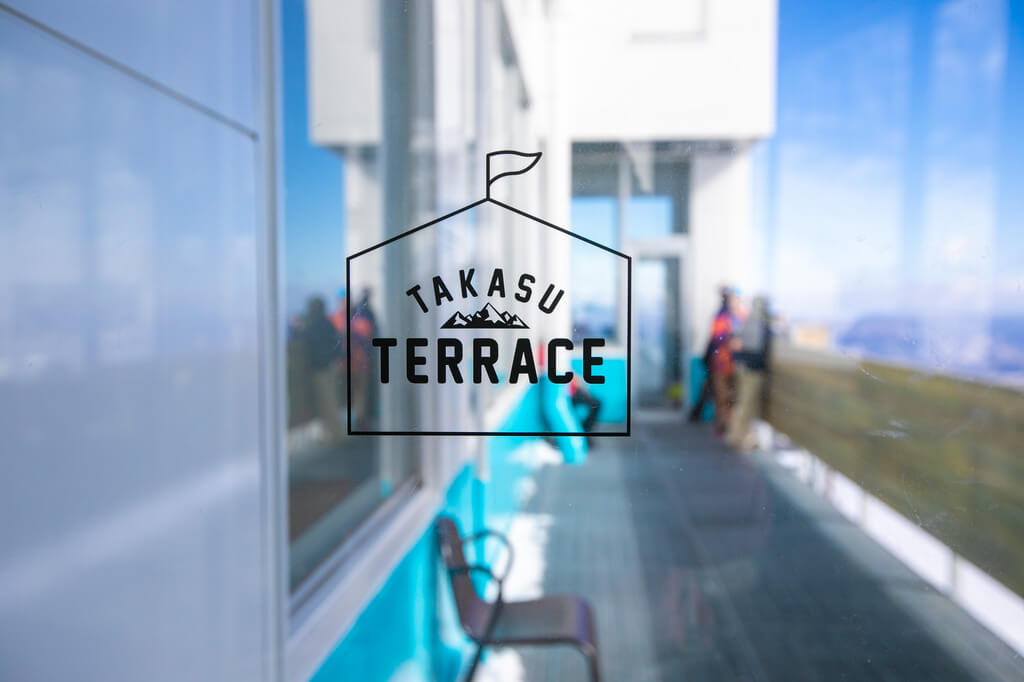 TAKASU TERRACE combines skiing culture with the beach culture of California, USA, into a unique style. There you can taste a snow mountain shaped souffle, or a hot beach style American Hot dog, and fresh donuts with milk from local pastures!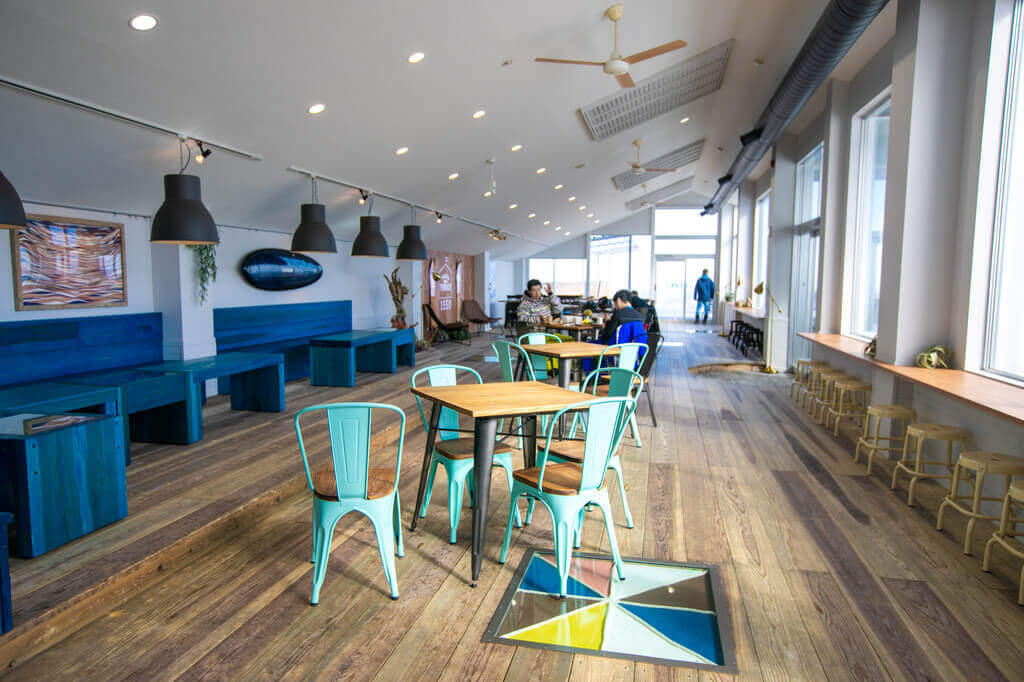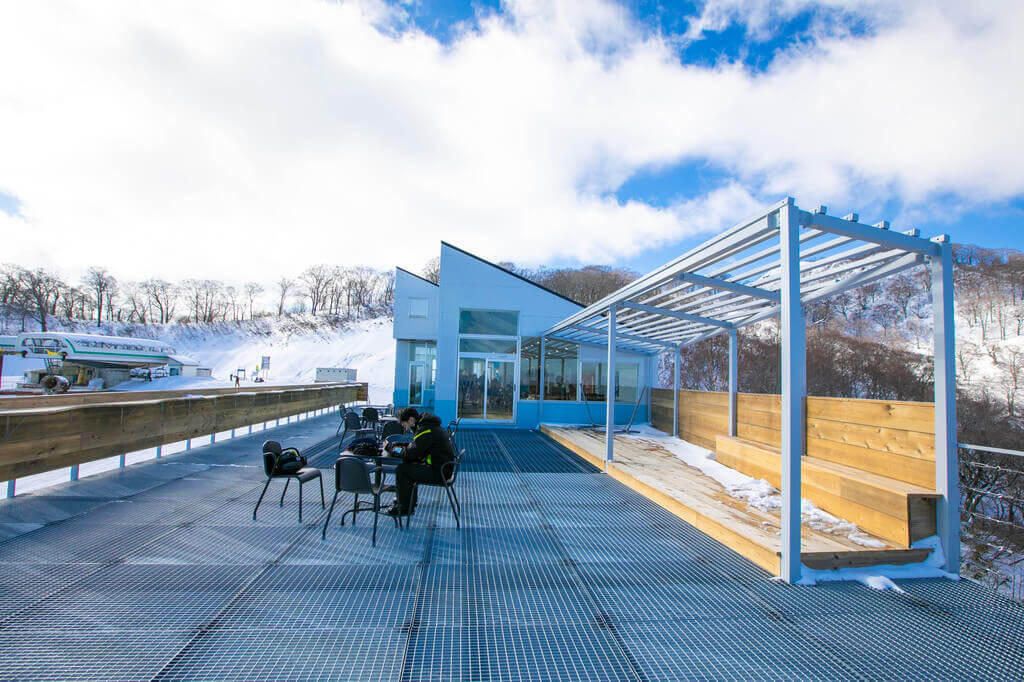 Among the three flavors of hot dogs, I prefer Hida Beef, which is rich and soft. For the milk, I added strawberry jam, and the donut's icing is also soft and delicious.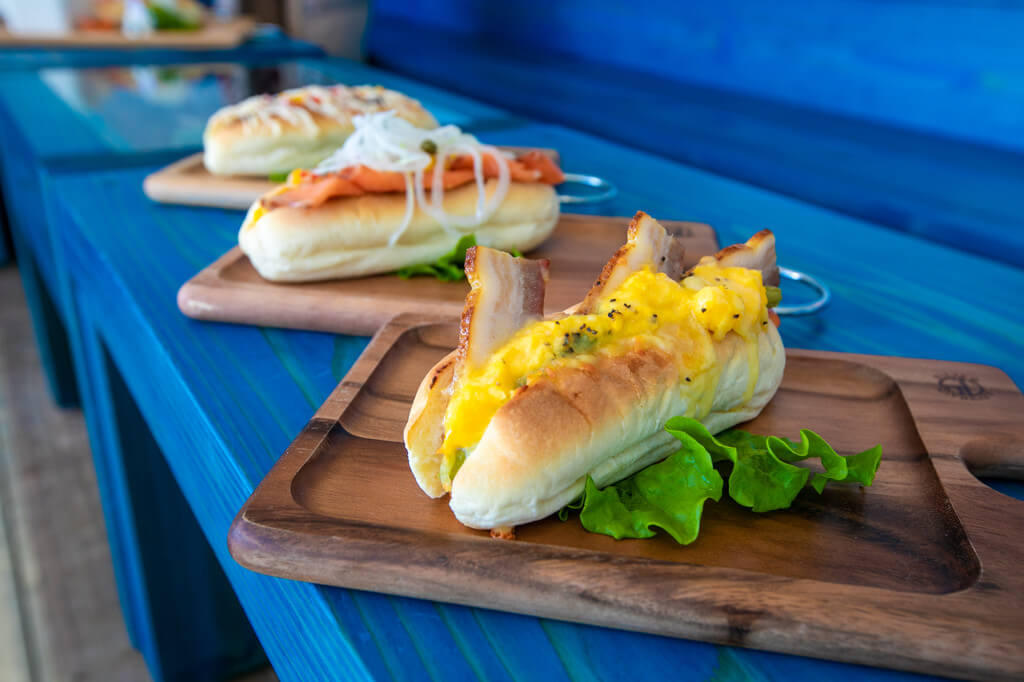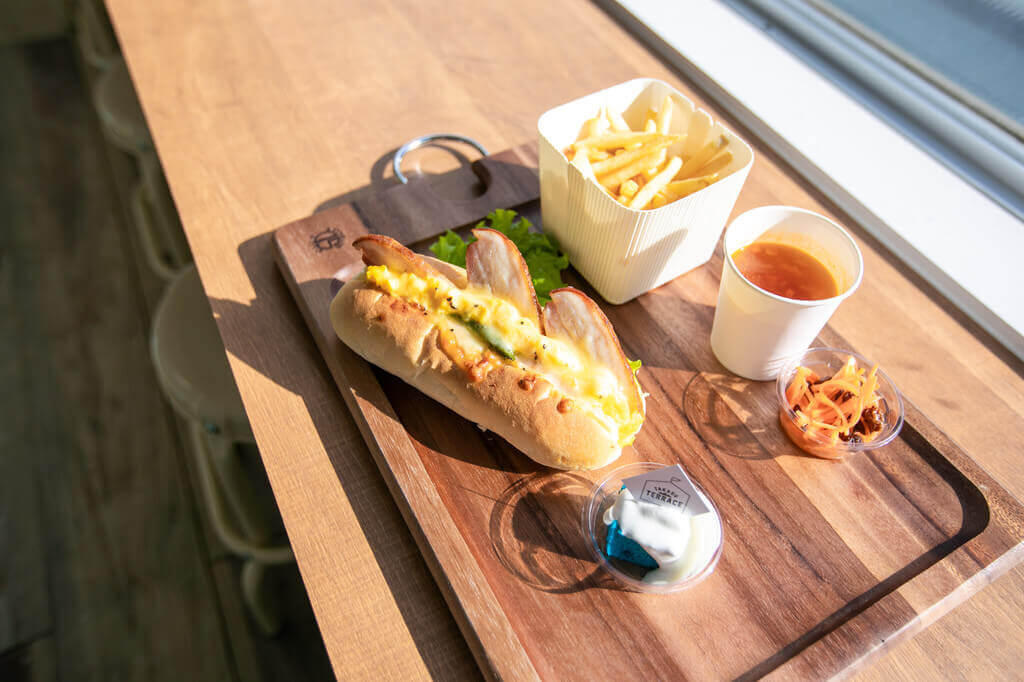 After eating and drinking, it is nice to walk and take some photos on the terrace. You can't miss a mountain top trip like this!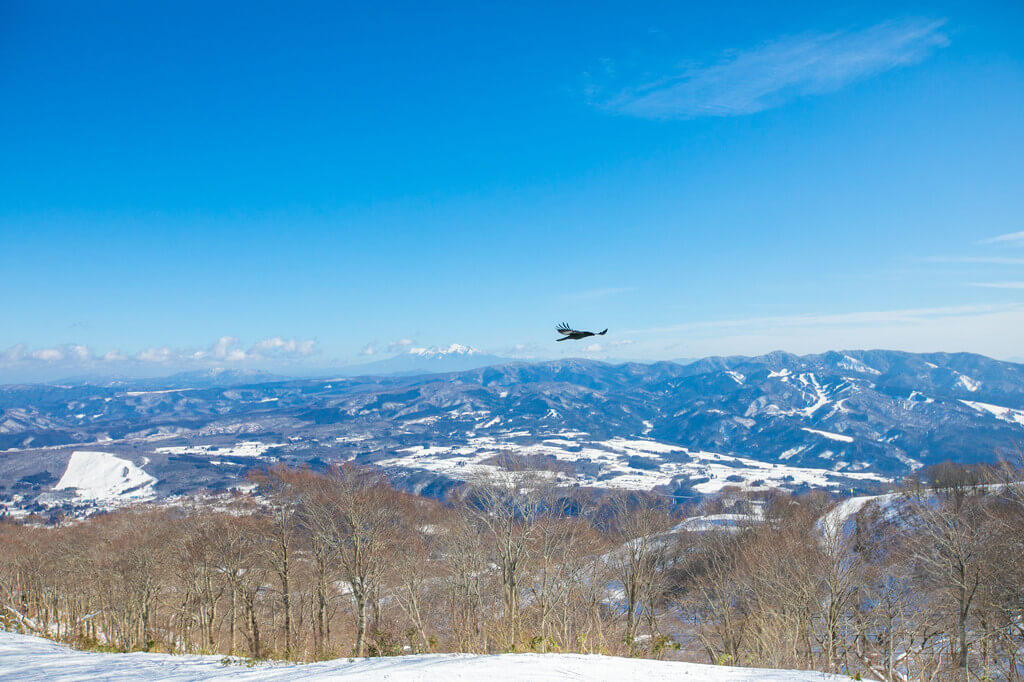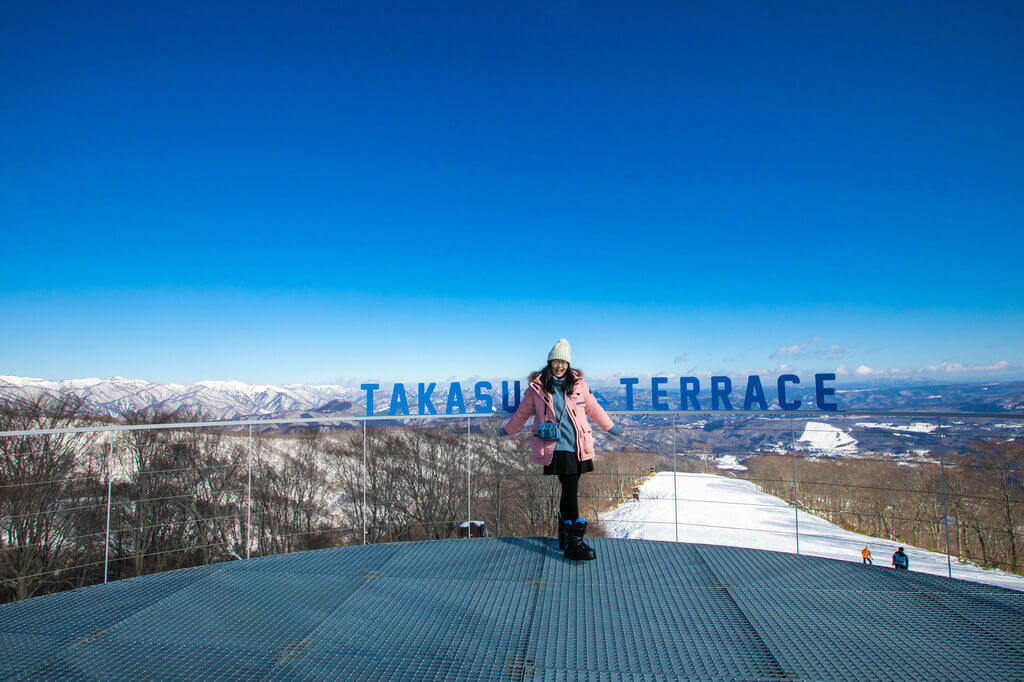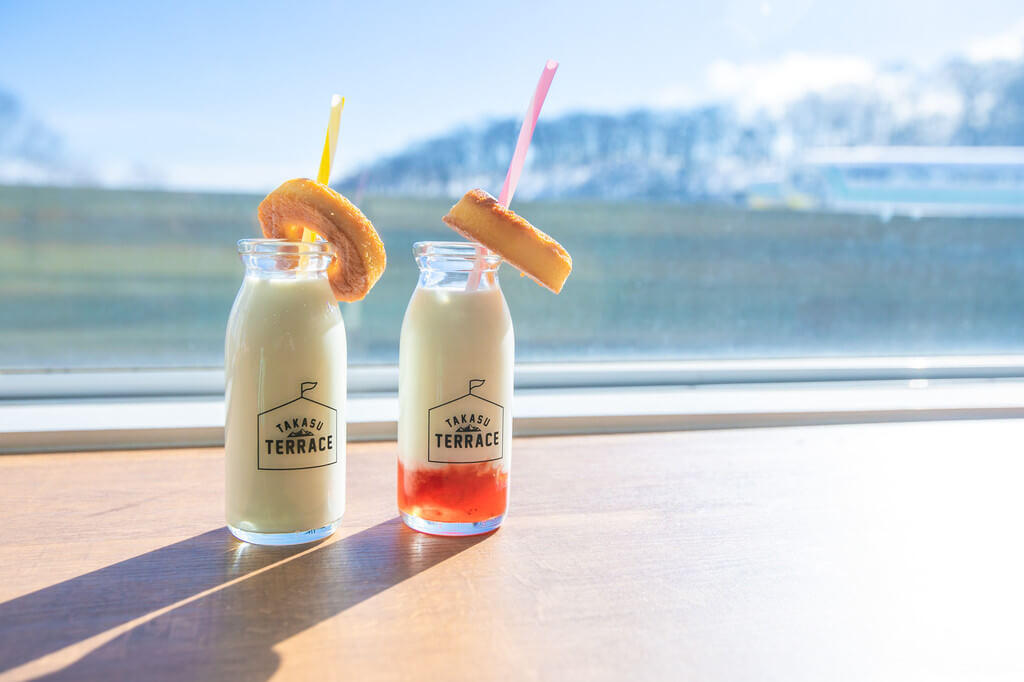 When I left Washigatake Ski Resort, I dropped by the restaurant here. It is spacious enough to accommodate thousands of people at the same time. I heard that the Japanese have a special habit: they like to eat curry after skiing. That's also why the curry here is especially famous.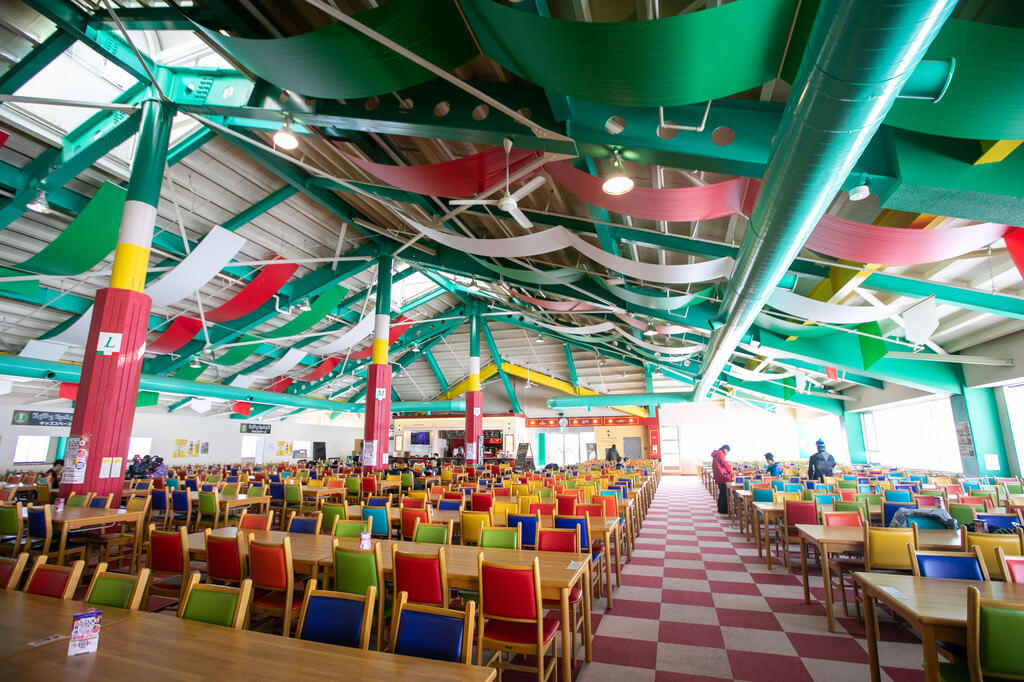 Location: Takasucho Nishibora, Gujo-shi, Gifu-ken, 501-4200
③First ski experience in Takasu Snow Park
I clenched my fists in panic upon entering the Takasu Ski Resort. Finally, the time had arrived for me, a total ski beginner, to begin skiing in front of everyone. I was quite nervous! First, I put on all the equipment (Just like at Washigatake Ski Resort, a full set of ski equipment can be rented), then I trembled to the ski slopes. I was greeted by a very famous ski instructor. He is an excellent ski teacher ranking NO.63 in Japan.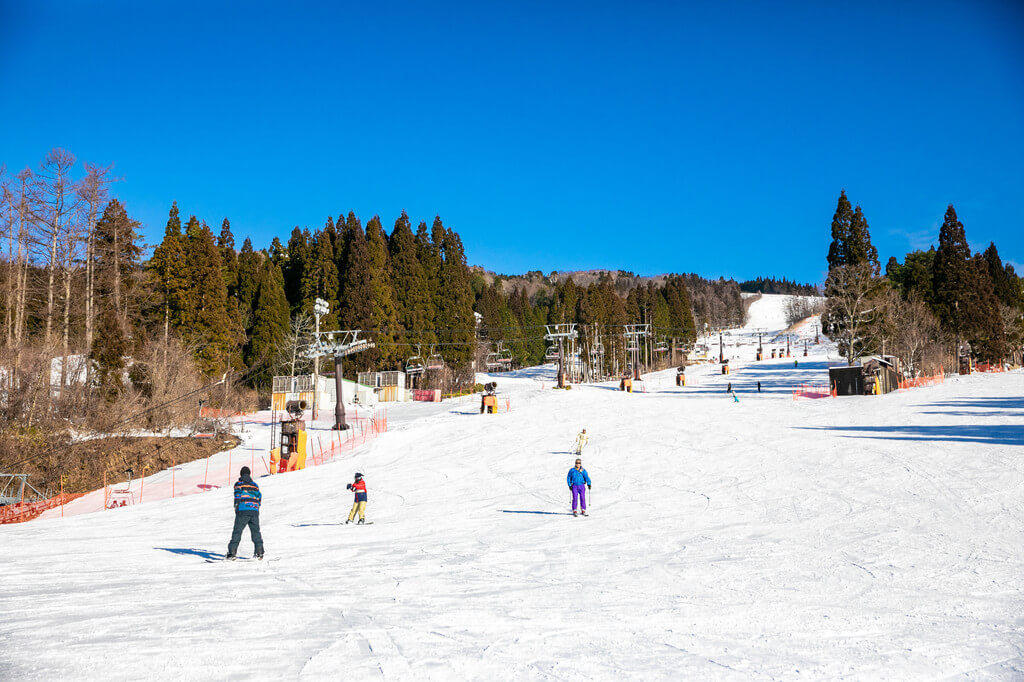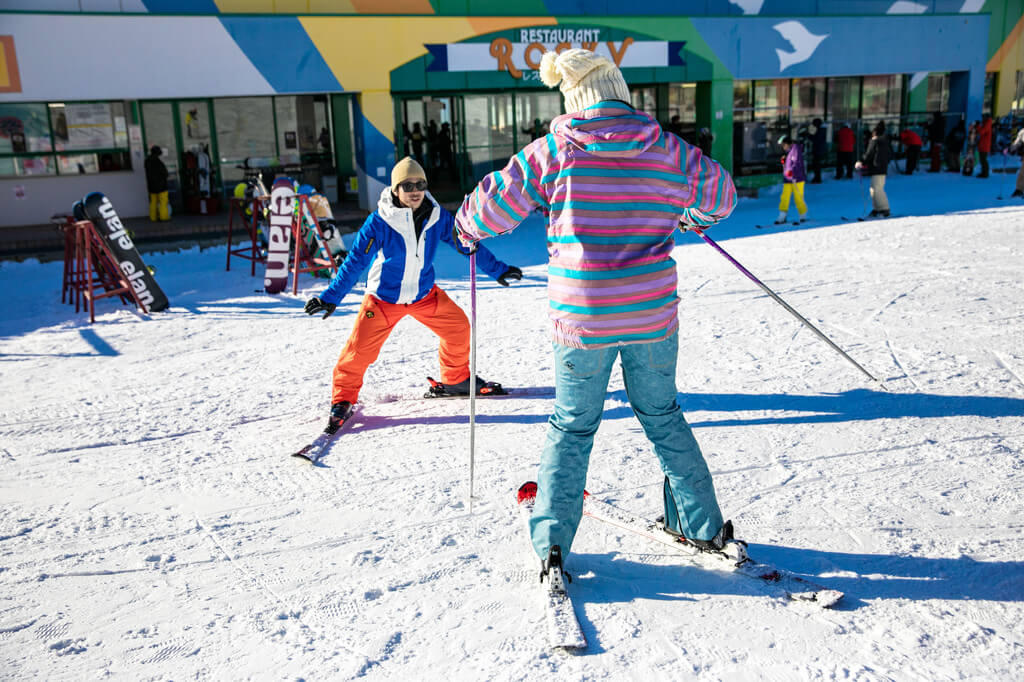 If you've never touched skis, I personally recommend that you find an experienced skier or coach for guidance. After learning some basic skills like starting, stopping, turning, it will take a lot of practice to take your skiing skills one step further. So learning good basic skills at the beginning is very important.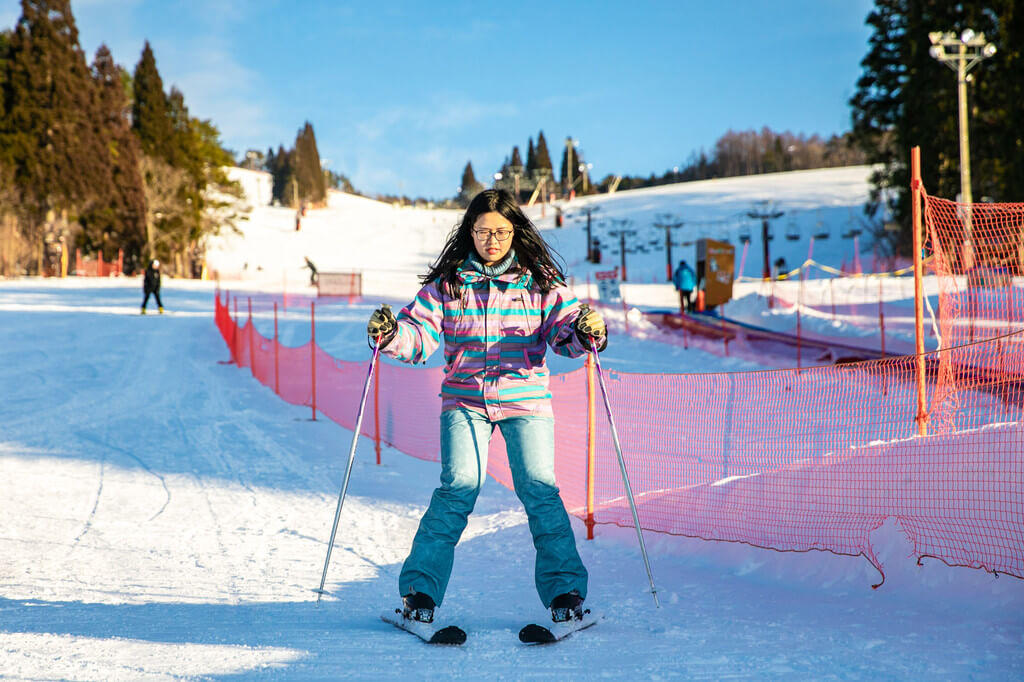 If you want to go skiing, both Washigatake Ski Resort and Takasu Snow Park can be a good choice. They both have complete facilities and it is easy to rent ski equipment. Also, there are DJs at the restaurant who play the music for the whole ski area.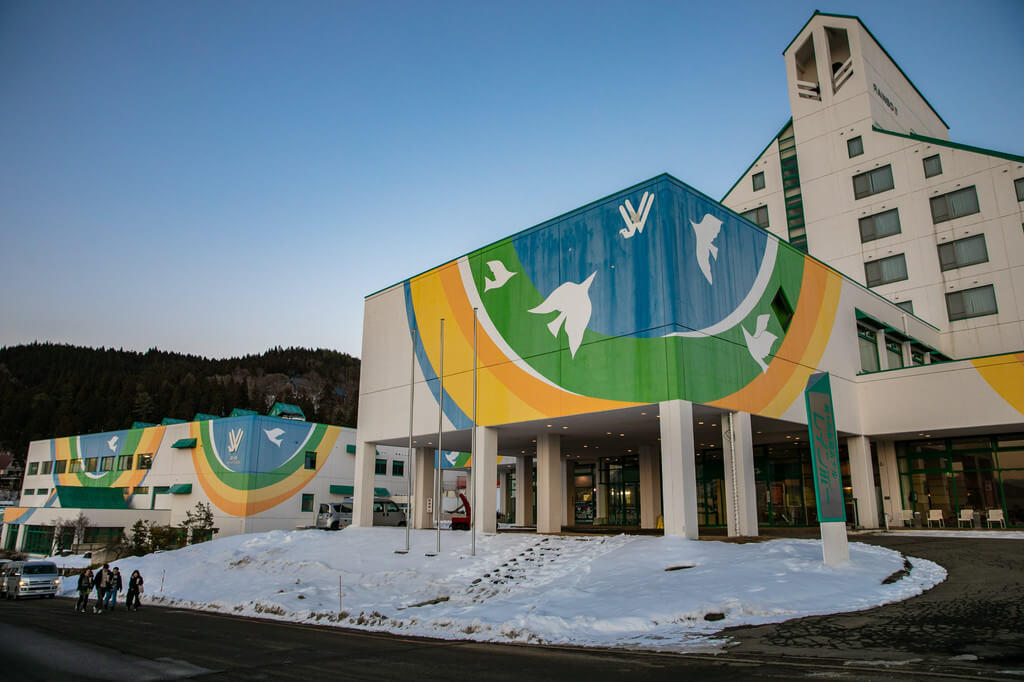 Location: 3086-1 Saito, Takasu-cho, Gujo-shi, Gifu-ken