| Centrip Editorial Board
Tour the Ever-Evolving Osu with Global Musical Sensation CHAI
Guide Profile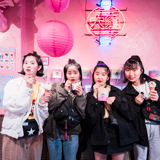 CHAI
CHAI is a hot new all-female band from Japan. Consisting of the "Miracle Twins" Mana and Kana, along with the ultimate rythym section, Yuuki and Yuna, these ladies have taken the world by storm(Pictured from the left: Yuuki (bass), Kana (guitar and vocals), Mana (keyboard and vocals), Yuna (drums)).
CHAI Global Website
So, What is Osu?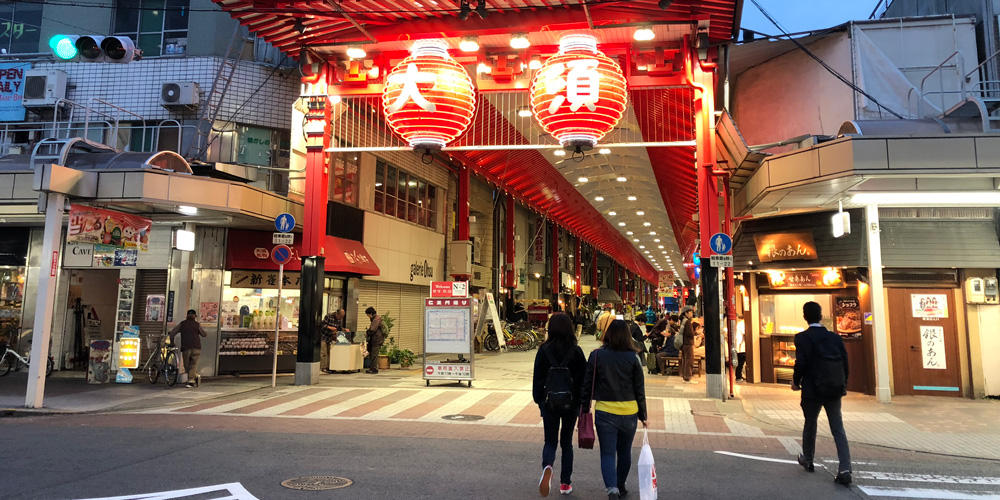 The Osu Shopping District is a favorite spot for Nagoyans because it's home to a number of delicious places to eat, unique fashion, a sense of history, and a glimpse at some of Japan's subculture. Osu has got something for everyone—for Japanese and foreign visitors both. See Japan, old and new, packed in one convenient location.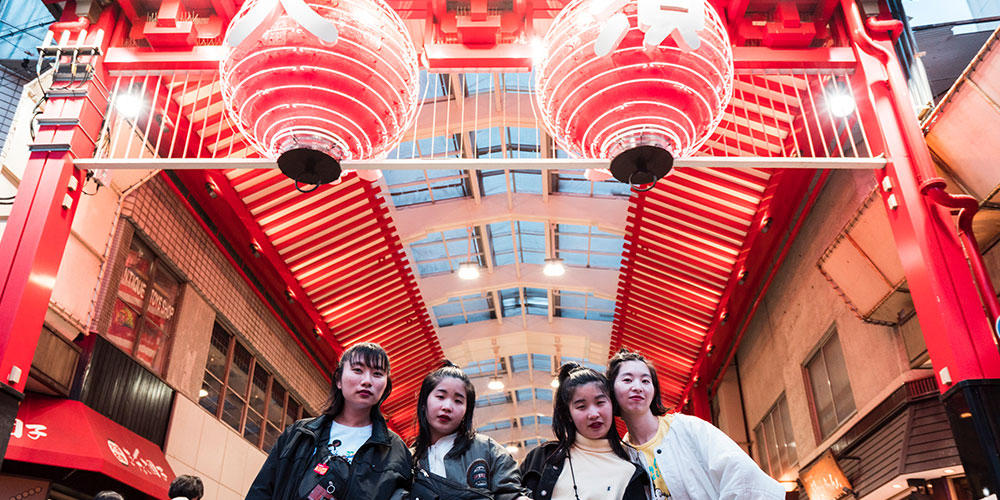 Let's join CHAI as they relive their favorite spots from when they were kids, see how Osu continues to evolve, and learn about why Osu is a can't-miss spot in Nagoya!
1. From Anime to Animals and Food…Gacha Gacha no Mori Has Over 100 Types of Capsule Toys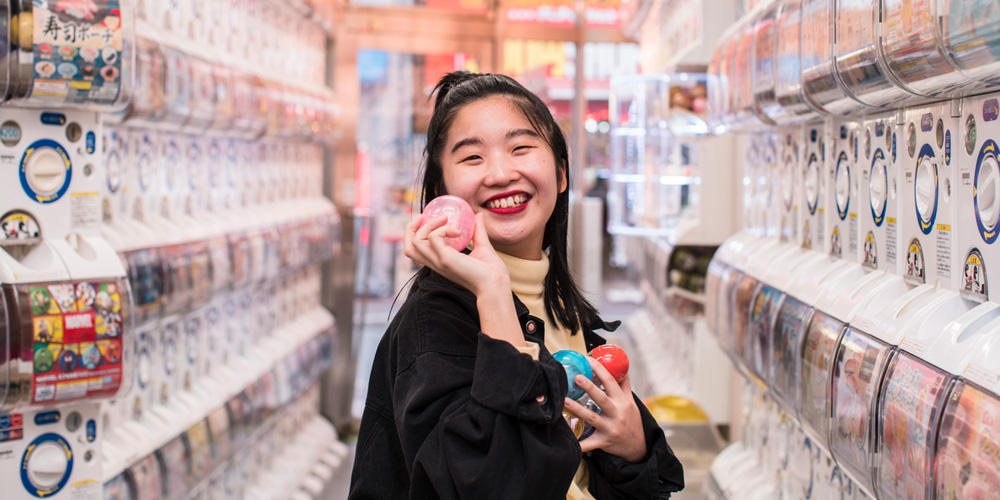 To start off, CHAI heads to a store specializing in Japanese-made capsule toys. The inexpensive little toys make the perfect present to bring back from your trip to Japan.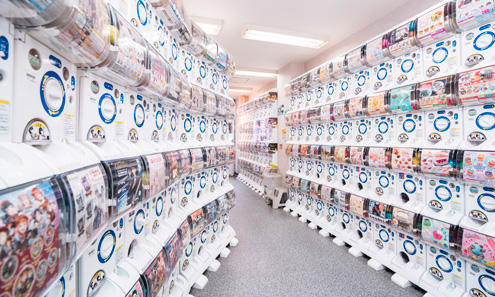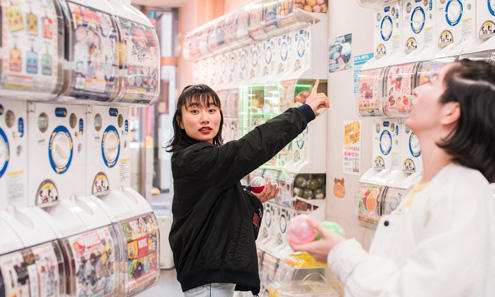 Back in the day, these capsule toys were only available in front of supermarkets, but in recent years, specialty shops just for capsule toys have popped up due to their popularity. The variety of capsule toys is mind-boggling!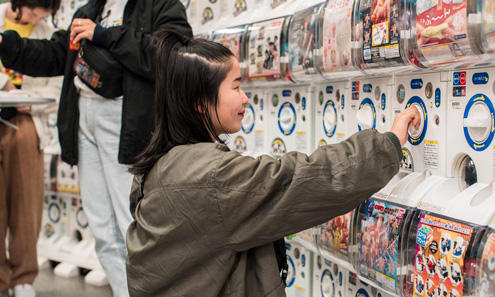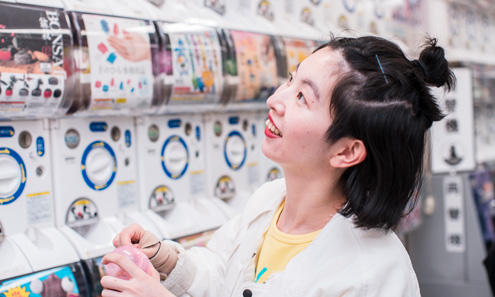 CHAI freaks out when they get to the store. As soon as they see Pikachu and Sailor Moon, they're instantly in love with the place.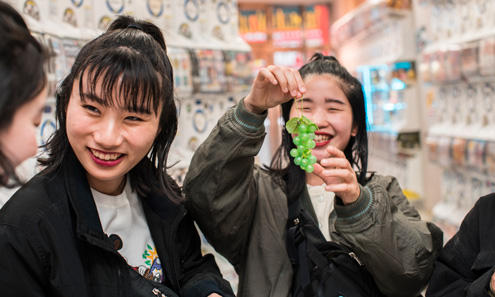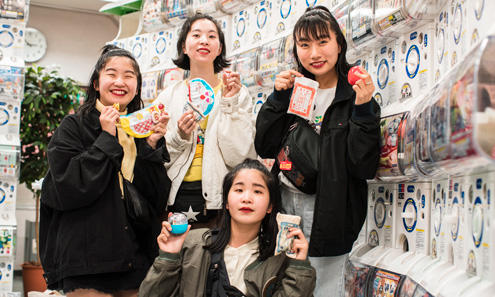 The store is awash in anime characters, animal figurines, fake food items, and other uniquely Japanese things like ninja and samurai. The quantity and quality available here is overwhelming—increasing more and more each year.
2. Over Budget? Check Out the Latest Photobooth Tech Japan Has to Offer at Taito Station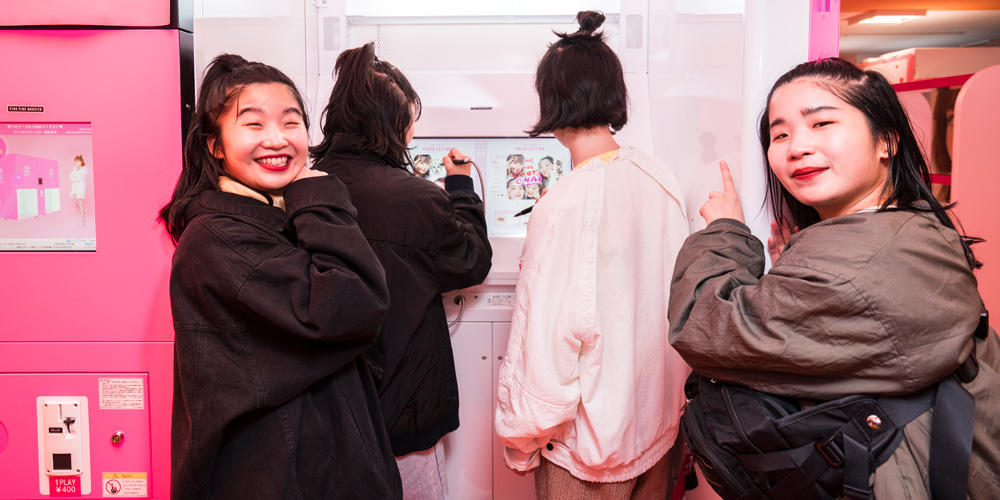 Continuing on, we head to the Taito Station arcade. Osu has two locations across the road from each other. No matter which one you go to, you're bound to find Japanese girls using photobooths for purikura [print club]. Wanna try it yourself?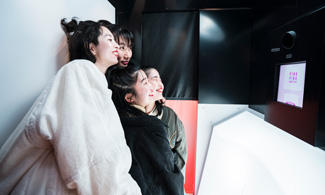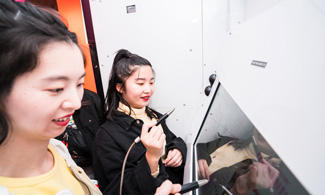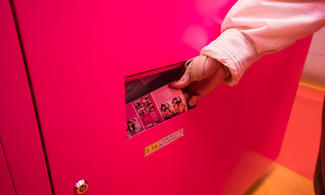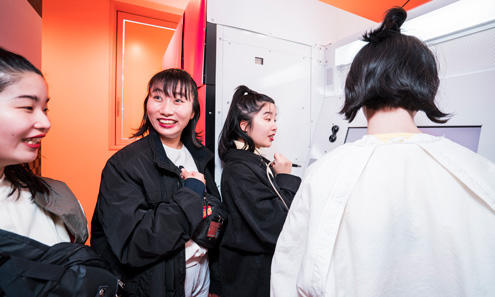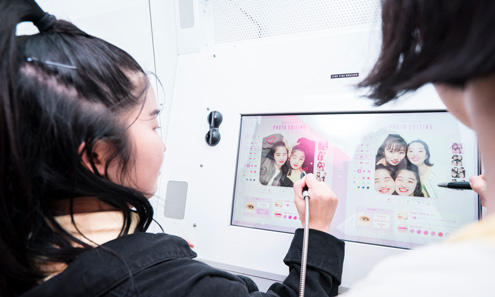 But wait! It doesn't end with pens and stamps. There are make-up features as well as a variety of other features. The list of capabilities these photobooths possess grows year by year. Girls usually take the sticker photos and split them up when they're finished. It's a fun experience that can be enjoyed as a group.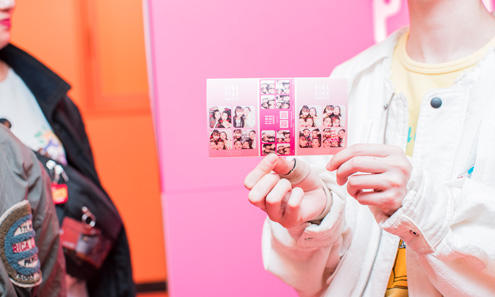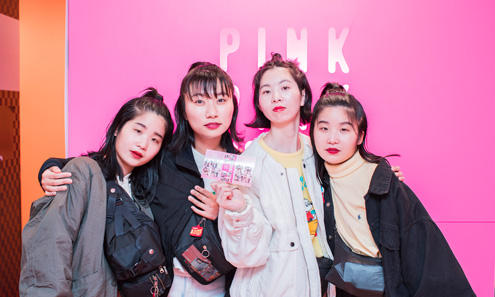 It seems like our guides, CHAI, did purikura a lot when they were in school, and they were surprised at how far the photo booths have advanced since they were younger. While you're editing your photos, the booths can really alter your appearance. They can change the size of your eyes or even make you look slimmer. CHAI's unique outlook on what constitutes "cute" caused them to remark that a lot of the "cute" photos advertised on the side of the booths were actually "frightening"!
How will you change your face? Enjoy a bit of high-tech Japan for yourself.
3. Grab a Snack at Sugakiya Ramen, Nagoya's Soulfood for Over 70 Years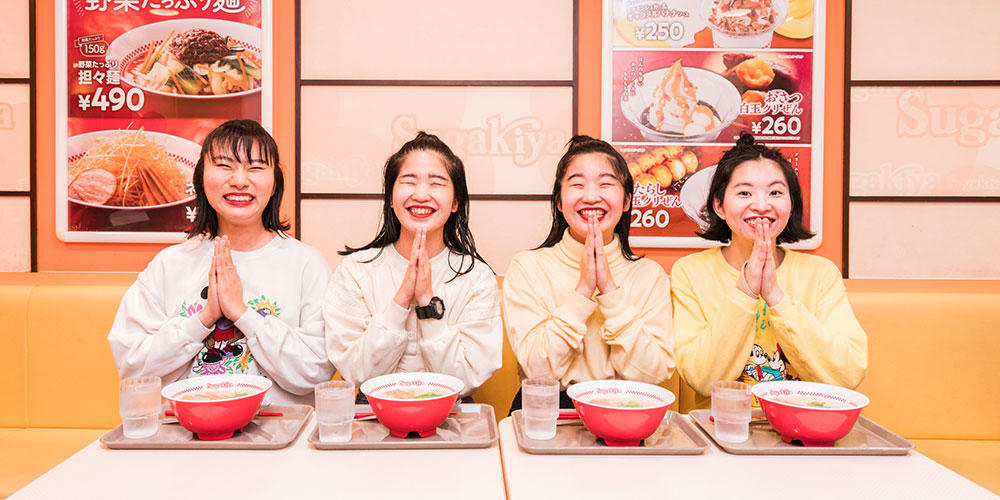 It's about 3 pm and our friends, CHAI, are feeling a bit peckish. They seem to be in the mood for some soul food. Namely, longtime Nagoya favorite, Sugakiya Ramen. Sugakiya specializes in pork bone broth-based soups. The noodles here are light and easy to eat, making them perfect for an afternoon snack. They're served up almost as fast as you order them, and they're easy on the wallet to boot!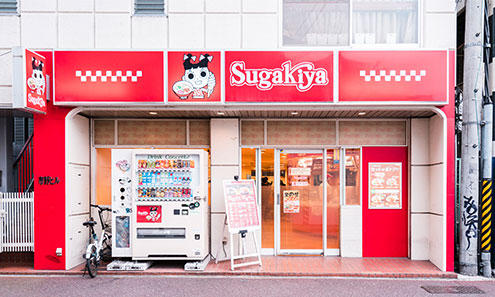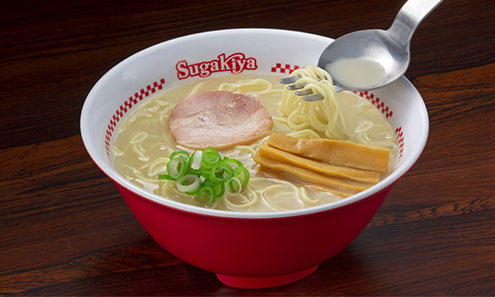 Sugakiya has four locations in Osu. Their eye-catching red signs are emblazoned with their mascot, Suu-chan. Sugakiya is famous for supplying customers with a spork instead of chopsticks. Sugakiya's sporks are so famous, in fact, that they were made available for purchase at the Museum of Modern Art in New York City.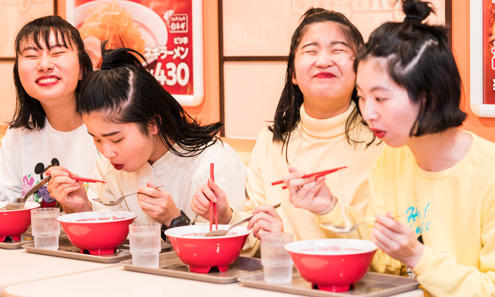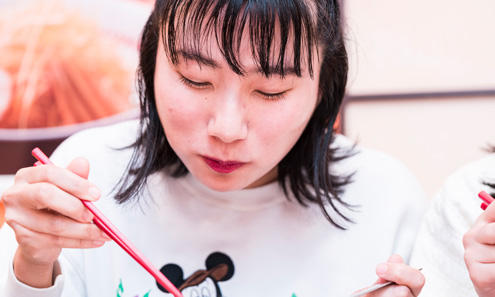 Since CHAI members all now reside in Tokyo, it's the first time they've had the Nagoya-only Sugakiya in quite a while. Sugakiya sells an instant version of their signature noodles though, so CHAI members get them delivered to Tokyo on a regular basis.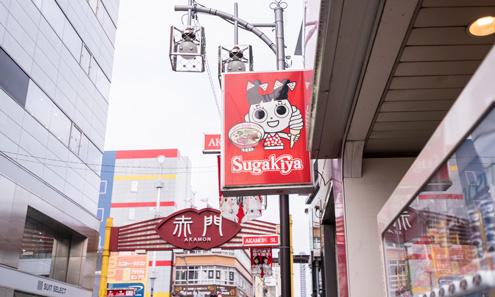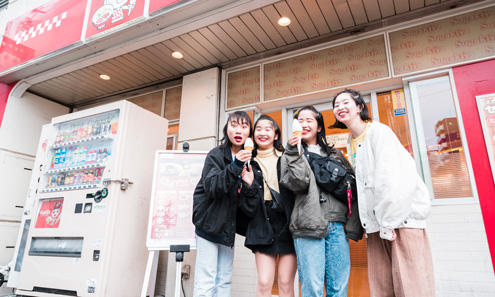 In addition to the ramen served at Sugakiya, we also recommend you try the same soft-serve ice cream you can see mascot, Suu-chan, holding on the Sugakiya sign. It's a light dessert that makes a nice follow up to the ramen. Sugakiya is one of those places that Nagoyans love, from kids to adults.
4. Check Out Osu's Newest Sensation, Rolled Ice Cream, at Fuwa Candy Store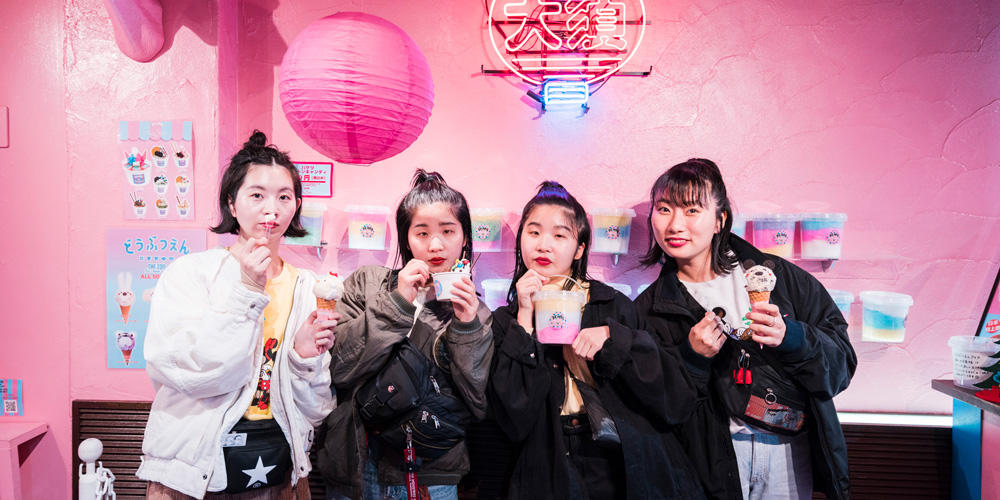 Next, CHAI hits up new Osu dessert spot, FUWA CANDY STORE. This shop's specialty is rolled ice cream, and it's the first of its kind in Nagoya. This interesting style of ice cream is made by folding it over and over using a blade kept at a temperature between 13–14°C. They make the ice cream right in front of customers, so you can clearly see how it's made.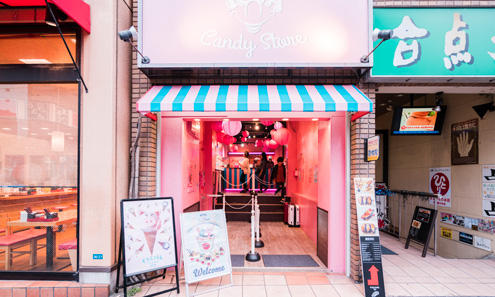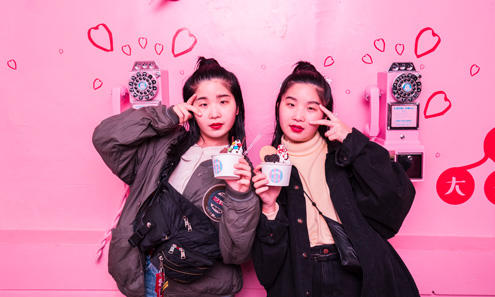 The interior of the store looks like a bomb went off inside a cotton candy convention. They've set up areas all over the store that are supposed to be perfect for Instagram photos. The place has been such a massive hit, that huge lines form on the weekends. If you're visiting from out of town, coming on a weekday is advised.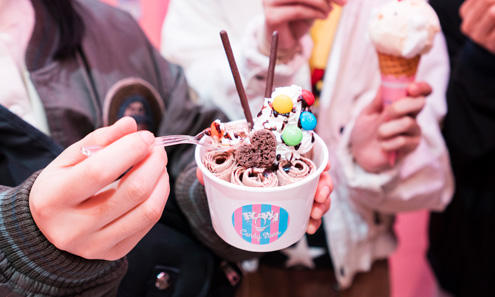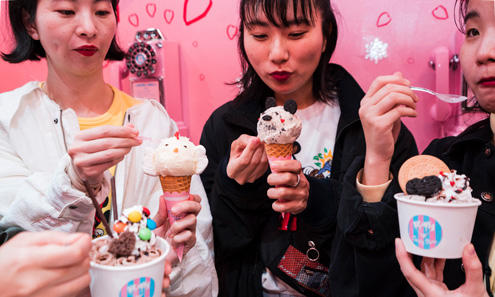 But wait! It's not just rolled ice cream! FUWA makes these absolutely to die for ice cream animals that you'll flip your lid over. They're so freaking cute that nobody even knows where to start eating from? You can't just start by eating their face, right? The serving sizes here are so massive, you might wind up with a tummy ache if you eat it by yourself, so most folks split a dish between a few people. This is some next-level stuff, yo.
5. See the Fashion of Osu at the Retro BUZZ & Saboten Clothing Store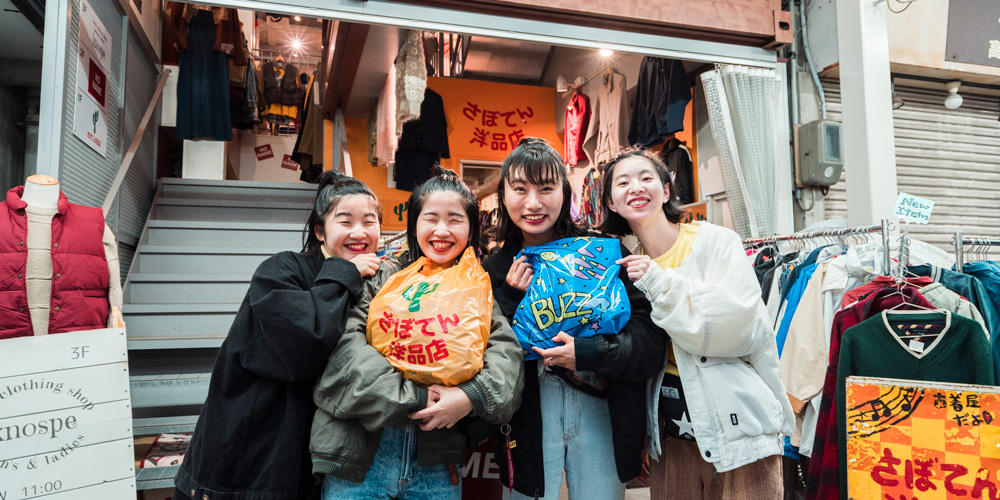 Sadly, our day of wonder is wrapping up. We head to our final location, this time checking out the fashion offerings of Osu. This area has a ton of shops focused on vintage clothing. CHAI heads to BUZZ and Saboten Clothing. These adjacent stores are owned by two sisters.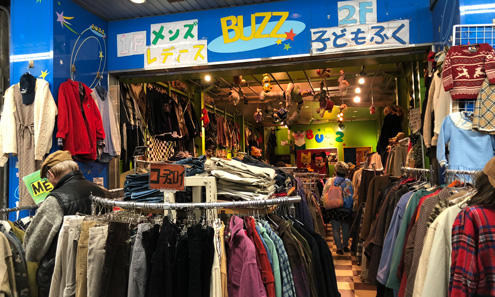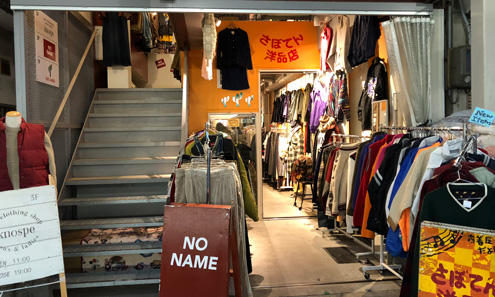 BUZZ is done up like a toy box and deals in American casuals. You'll find a ton of character printed items, sports brand pieces, and men's stuff. Saboten focuses more on pure vintage-looking clothes. These retro pieces are pretty popular with women. Both of these shops have a long track record of quality and their wares are reasonably-priced.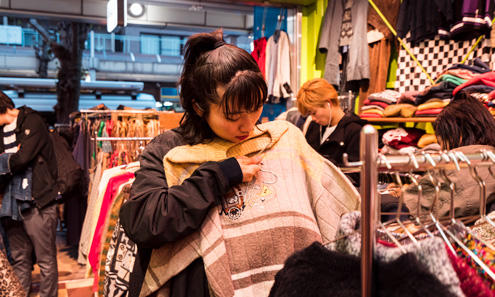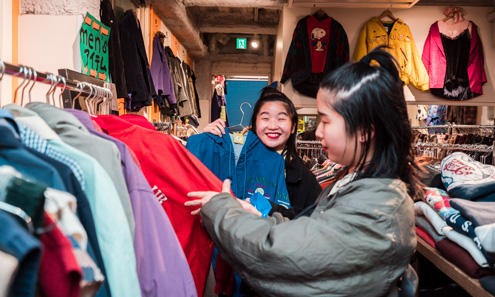 CHAI appears to have frequented both of these establishments when they were in school and they're experiencing a bit of a jump back in time. These ladies are serious about their vintage threads. Osu is over-flowing with vintage clothing stores, with each one having their own unique style. A trip to Osu's vintage clothing racks might turn into a real treasure hunt.
Wrap-Up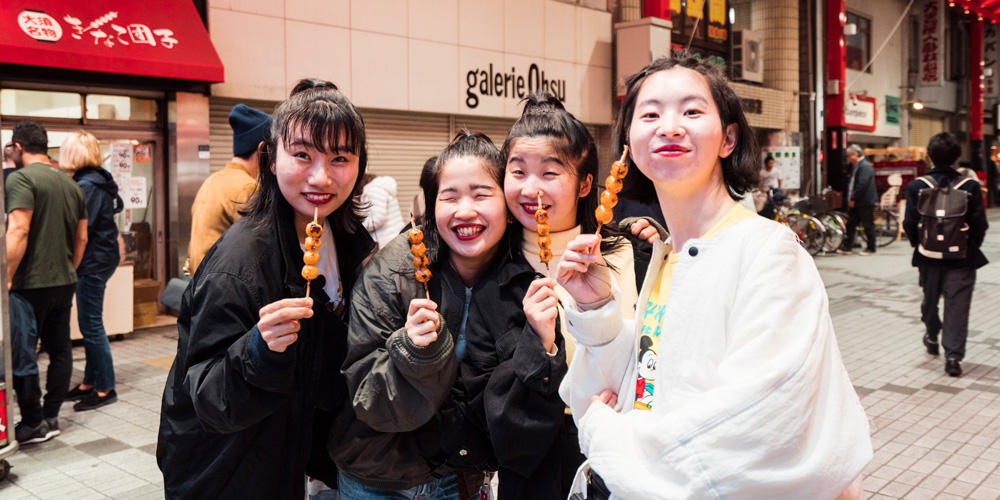 CHAI found a lot about Osu that's changed since their youth, but a lot of it remains the same. In recent years, the area has welcomed a wealth of different cultures. You'll find people and food from around the globe here. It's a great place for people of all ages, with something for everyone. Even if you come here as CHAI did back in the day, you'll consistently find something new that you might not have seen before. It's just another reason to love this neighborhood!