| Willow and Mako
Osu, for a different side of the big city (Vol.2)
Last time, Mark introduced many attractive places in Osu's Commercial Street. This time, let Mako and I introduce some other stores and scenic spots which are of special interest to girls.
13:00 Central Japan Tourist Information Center Nagoya-Osu
* This service has ended on March 15th, 2018.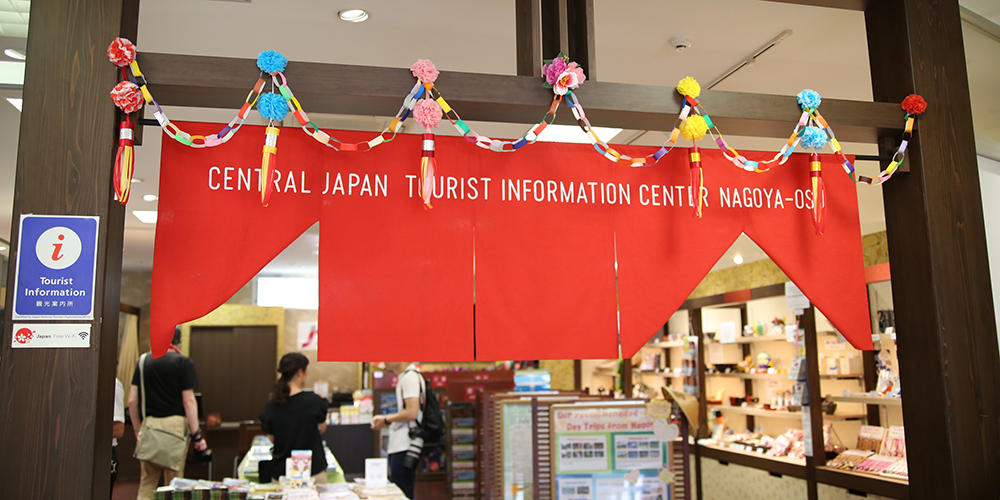 In the previous part, we wrote about the two branches of the secondhand store -- Komehyo. One of the branches sells musical instruments. However, on the first floor of that Komehyo building, there is also a Tourist Information Center hidden away to the side.
It offers not only information about the scenic spots of Nagoya, but also tourist handbooks for the surrounding area. If you come to Nagoya without any plan, or you simply want to change your plan, you can get all the information you need here. It provides information in various languages, such as French and various others.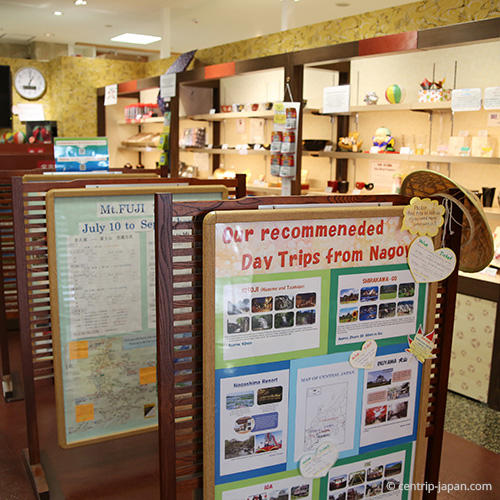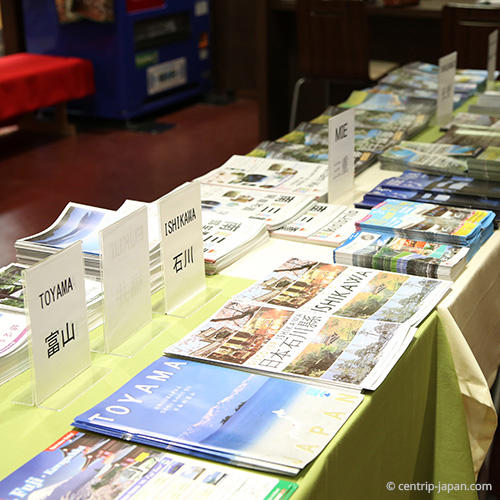 It also sells special Japanese-themed goods, which are highly popular with foreigners. And the price is very reasonable. It could be a great place to buy some souvenirs.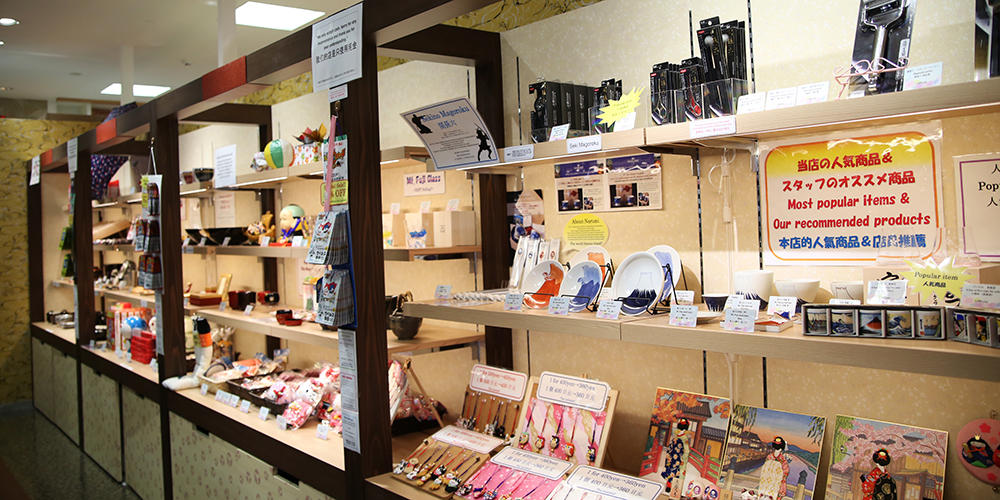 As well as this, when you've finished looking around, you can read the visitor's book which is classified by region. Visitors from all over the world leave their comments in it. Of course, you can also write your own to tell people where you come from.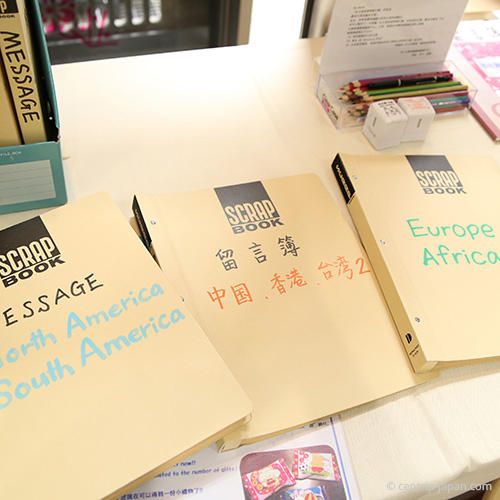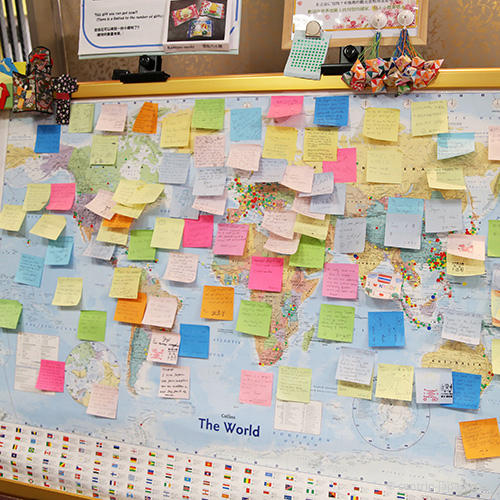 However, we came here today with a major purpose --to try on the Yukata!
Osu Commercial Street, Akihabara and Nihonbashi are called the three main electronics hubs of Japan. Thus, Osu is actually a very historical place. Since 1612, it had already became a booming area which was famous for Osu Kannon. Walking along the street, you would get that "real Japan" feeling. Why not dress up? You can rent a Yukata for 4000 JPY/day (return before 6:00PM) in the Tourist Information Center. The staff will help you to put it on properly and also help with the hairstyle. It's a good deal, isn't it? If you only want to take some photos within the Tourist Information Center itself, the charge is reduced to 2000 JPY. There are various props you can use in the photos. But, I still think the first option provides better value for money.

*Note: Tourist Information Center does not offer Kimono rental service currently. If you want to rent a Kimono, KKR Hotel Nagoya located near Nagoya Castel offers a Kimono rental plan, please contact the hotel for more information.
>Kimono Experience Plan at KKR Hotel Nagoya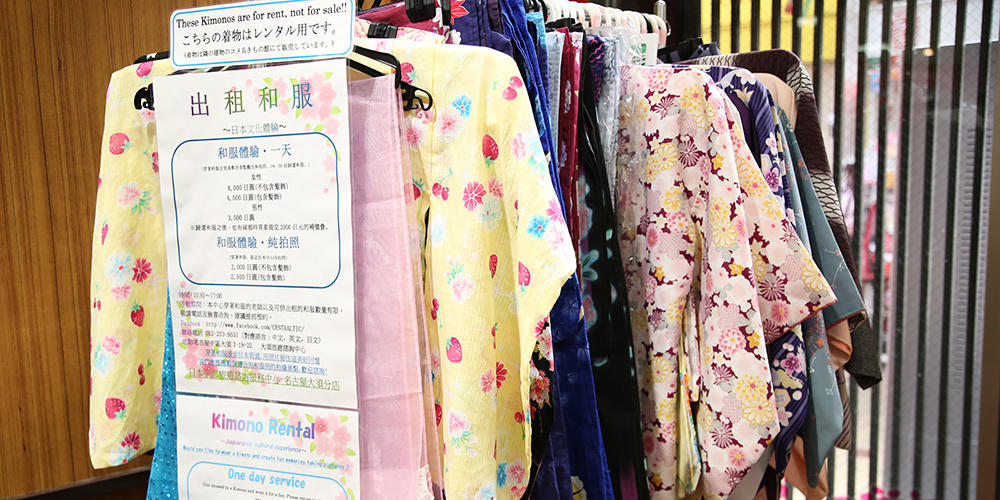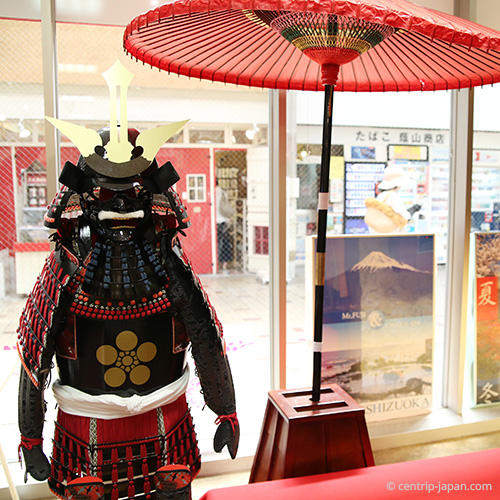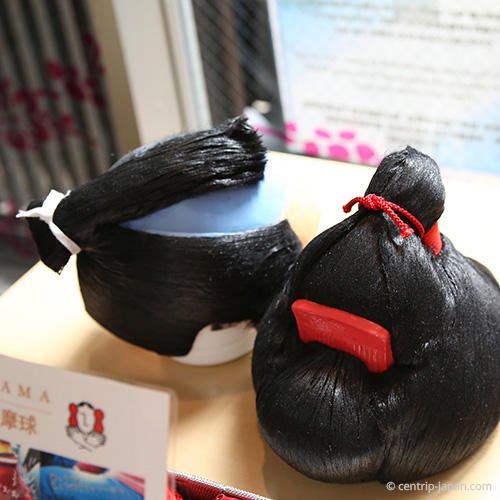 Look – who's this? It's Mako with a beautiful Yukata! Let's go!

By the way, you can also find an advertisement for Centrip posted in the Tourist Information Center.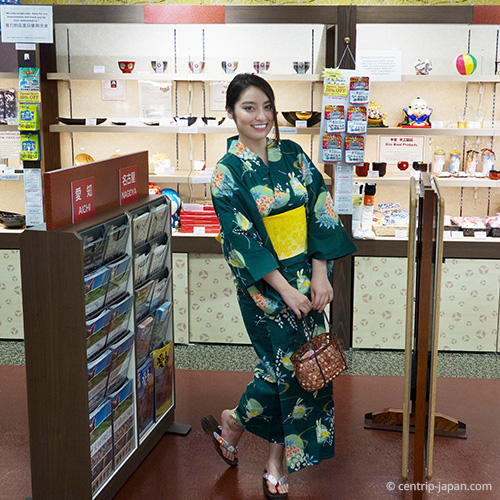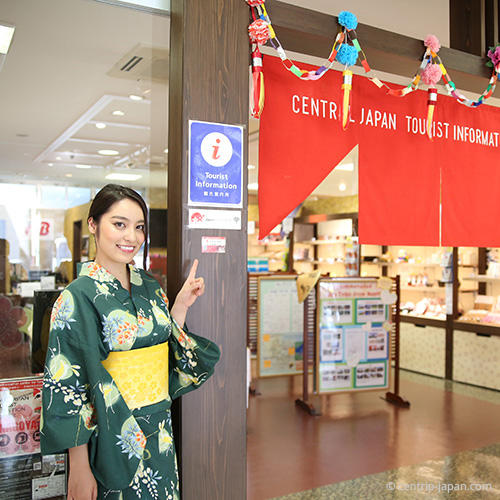 13:35 The historical scenic spots of Osu Commercial Street
There are actually lots of historical scenic spots on the corners of the whole street. Walking along such a historical street, why not take more photos with this beautiful yukata?
The Fuji Sengen Jinja Shrine is located right on the corner. Inside, there is a red torii (shrine gate).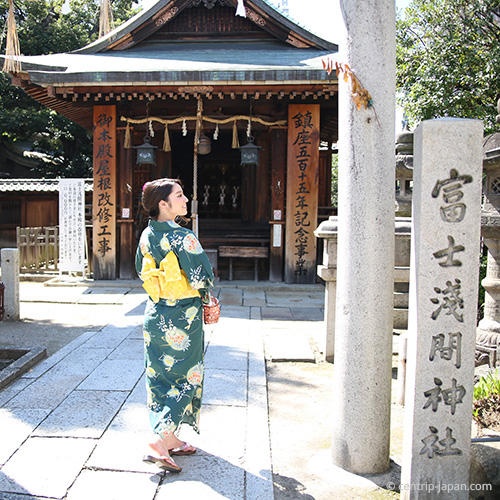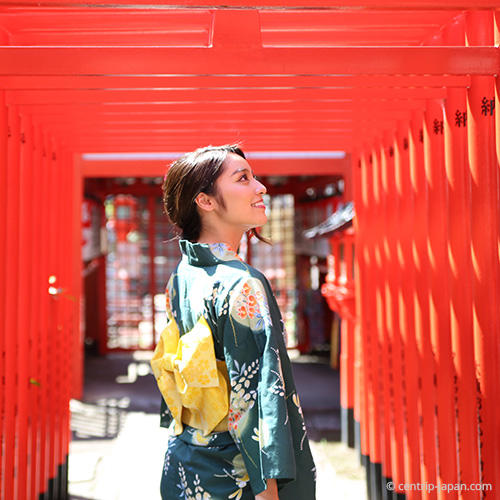 As for Souken Temple, it was built by Oda Nobukatsu in memory of his father.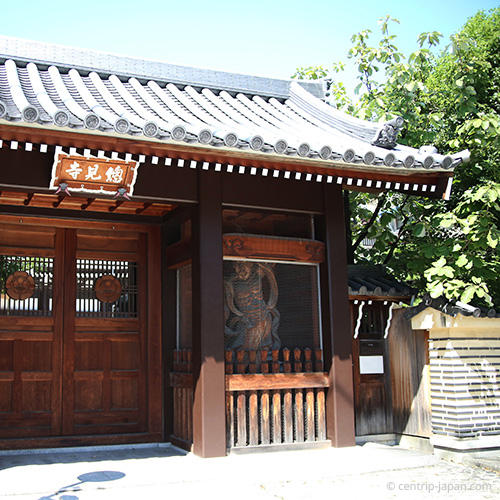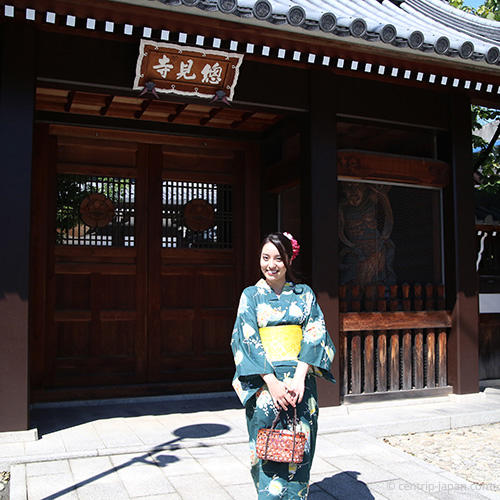 14:00 Azuma Saryou (Tea house)
If you're into Japanese desserts, this is the one you don't want to miss! Online, it has become a well-known dessert shop. When you step inside, you sense its unique character. It's decorated in a very modern way. Films are projected on the wall and the whole store is very fashionable and traditional. Here we are! And the macha (green tea) pot is strongly recommended.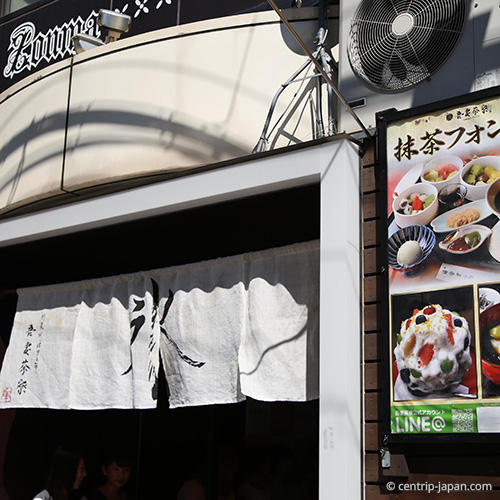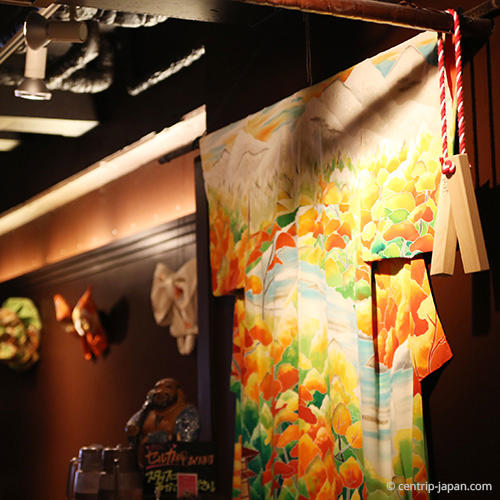 Finally!
The macha pot has various kinds of fruit and Japanese pastry, dango (dumplings), rice cake and ice cream. As for the drinks, it provides milk and black tea. Although it's enough for two people, all the desserts are different. Believe me, you wouldn't like to miss your favorite one, so get it quickly!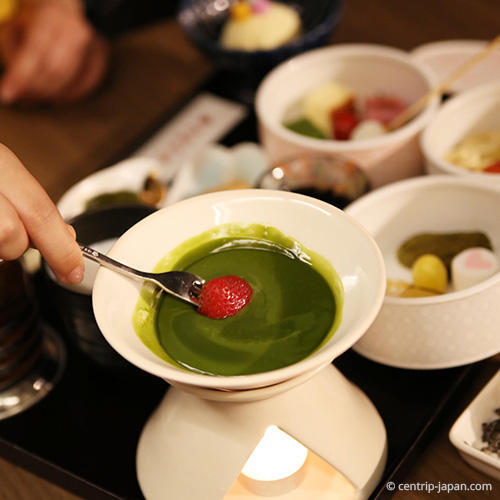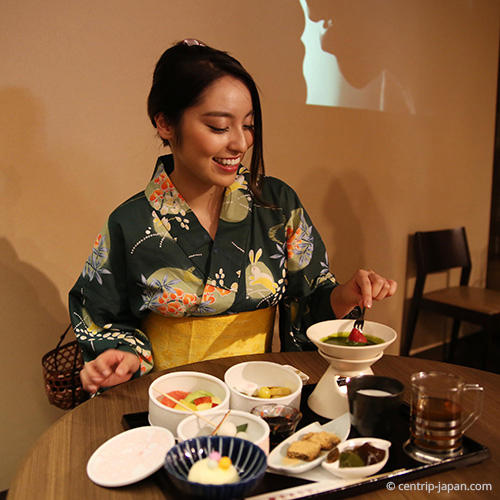 We felt full when we finished the macha pot. However, the shaved ice ordered by the people at the next table was too tempting, and we decided to try that too!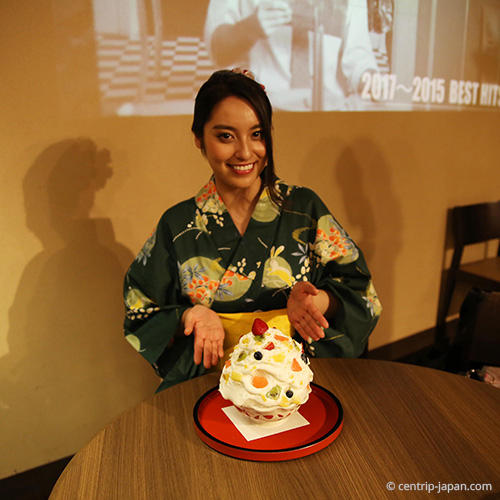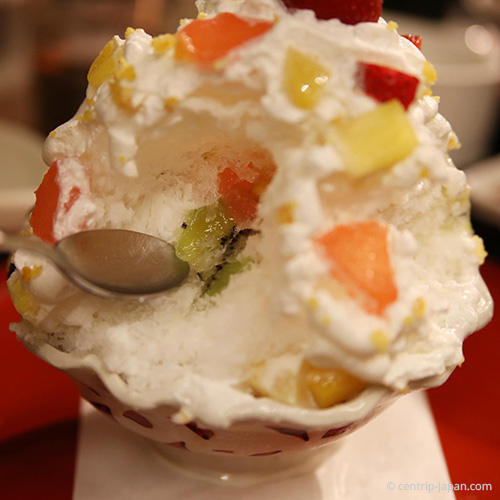 15:00 the maid café: Angel Maid
We were thinking about where to go next when Mako suddenly saw the advertisement for the maid café. She said: I've never been in there! What are we waiting for? Let's go!
Photos of maids are posted all over the wall and dazzle your eyes.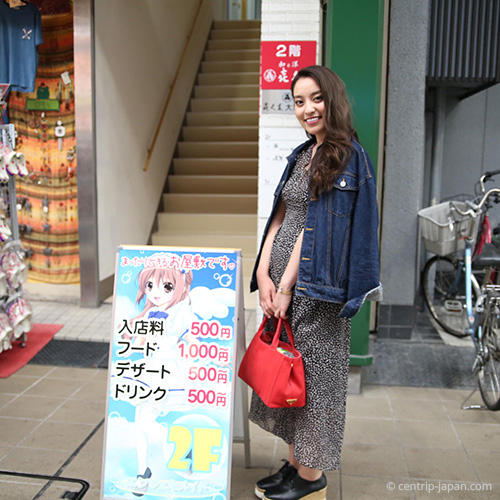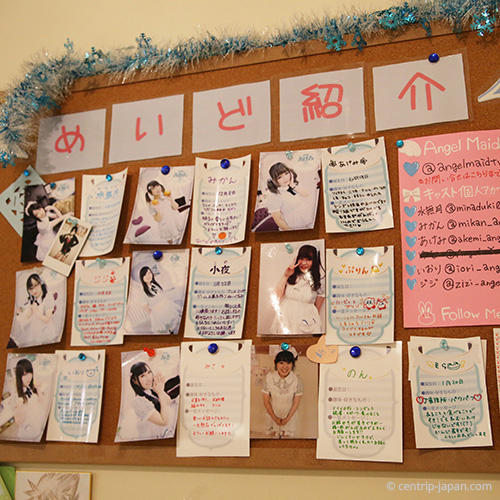 For the people who visit the store for the first time, the maid will give you a brief introduction. Mako just couldn't stop laughing when the maid called her Ojyousama (Madam/Lady). Next, we made our order and had a good chat with the maid. There are various kinds of Maid cafés. The one we visited today has a nice, homey feeling to it. Some others are very traditional. It is said that all the maids here are "17 (years old) forever".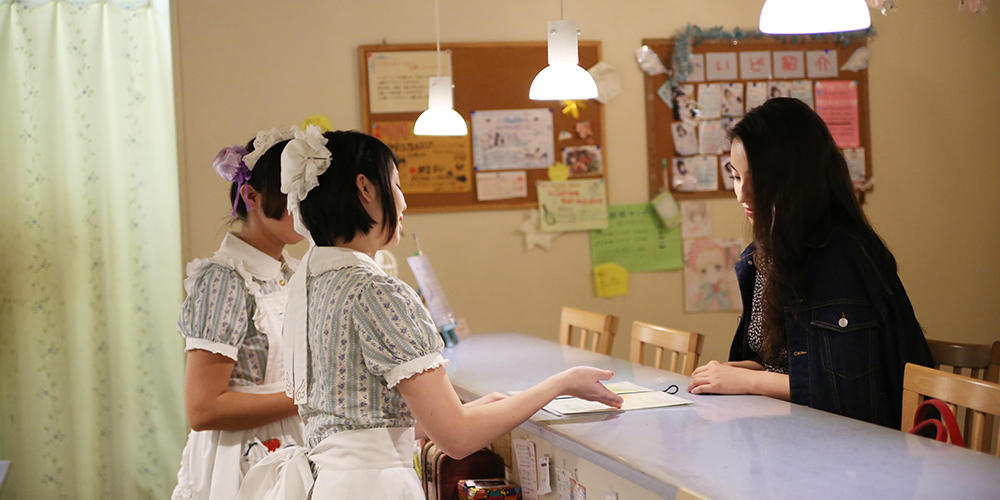 Since we came here, why not order something made by the maid? Although we had just had plenty of dessert, Mako didn't hesitate to order a hand-painted cocoa and asked the maid to draw a cat on it. When she was painting the cat, we just screamed out: "oh, so adorable"!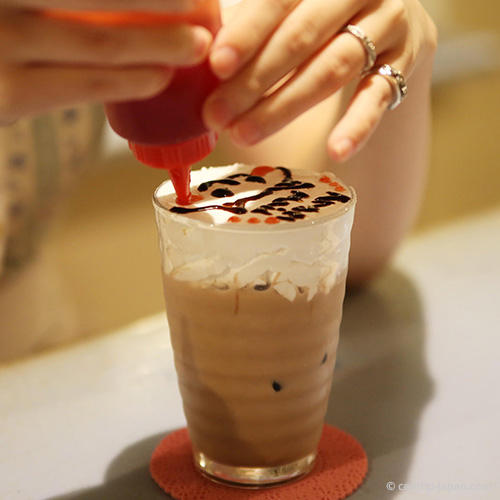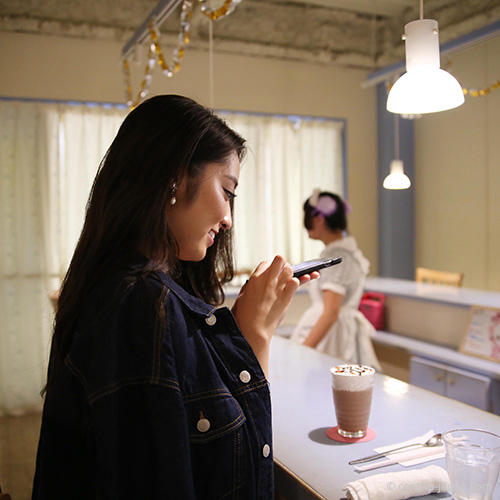 In this store, they even sell photos of the maids. In the end, Mako couldn't resist becoming a member, and said that she would come again. Actually, many people come here alone. So, don't feel shy about coming here by yourself!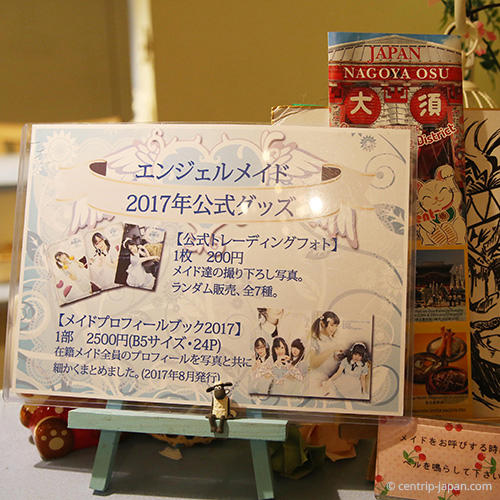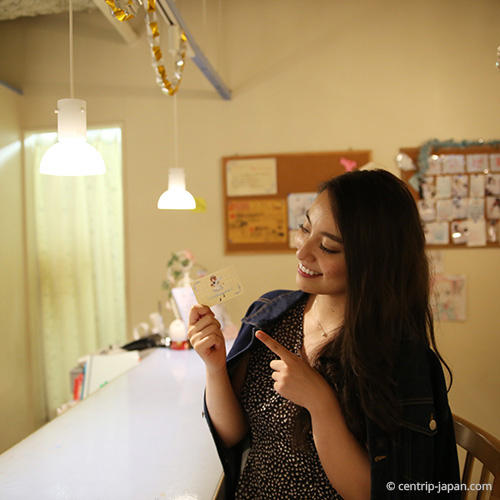 This is Osu Commercial Street! There is not only delicious food but also lots of fun. It's a very historical place with so many interesting stores where you could go shopping. If you come here, you will definitely have great fun!