| Mark and Mako
Osu, for a different side of the big city (Vol.1)
Some people say "well, I like big cities, but in some places they all look the same. They have the same big stores and the same big buildings". If you feel this way, Osu in Nagoya is a refreshing change. We would like to tell you about this area and introduce a number of places there.
We are also joined by our friend Mako Nabetani. She is from Nagoya, so she is also a good person to show us around the Osu area.
The Osu area can be reached by either Osu Kannon station on the Tsurumai (blue) subway line, or Kamimaezu on the Meijo (purple) subway line. From Osu Kannon, take exit 2, head straight ahead for a short time and Osu Kannon temple itself is on your left. From Kamimaezu, take exit 8 or 9 and you will be close to the main shopping area.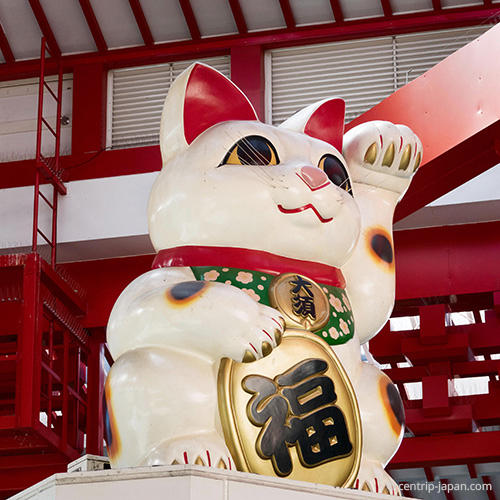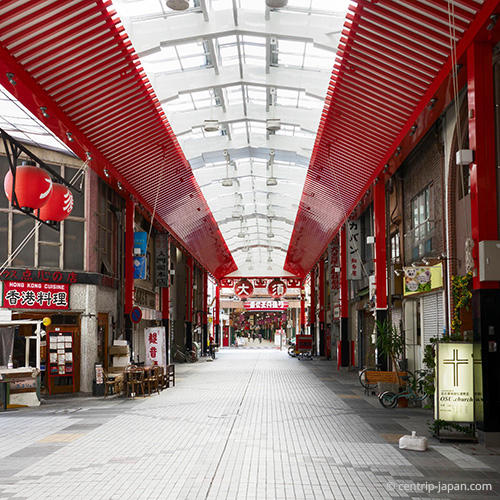 Let's go and discover some of the attractions of Osu.
9:00 Banshoji temple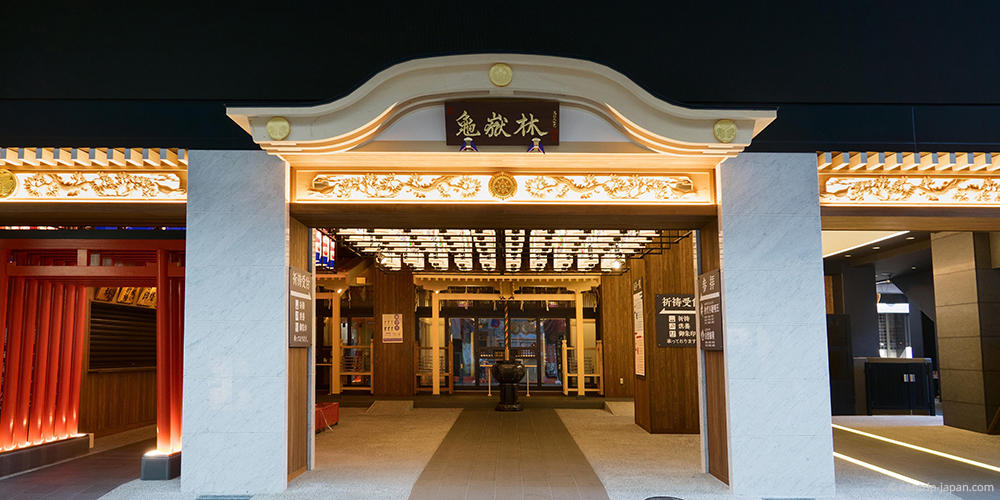 Banshoji is a temple located in the heart of Osu's shopping district. To get there, you need to find the large beckoning cat ("maneki-neko") at the intersection of two streets. Banshoji is a short distance from the cat, on the street going to the left (if you are coming from the direction of Osu Kannon station) or to the right if you are coming from Kamimaezu.
Banshoji is an interesting place because it is said to have a connection with both Tokugawa Ieyasu and Oda Nobunaga. It was built by Nobunaga's father, Nobuhide. If you are not so familiar with Japanese history, Ieyasu and Nobunaga are simply two of the most important figures in the history of the country and were two of the three men said to have changed Japan forever. Indeed, at certain times of the day, there is a "karakuri" (mechanical doll) performance featuring a doll in the image of Nobunaga which acts out scenes from the life of the real Nobunaga.
These impressive dragons are a very recent addition to Banshoji. They represent the concept of "rebirth", and there is a regular light and water show approximately every two hours between 11 AM and 8PM.
Being a temple, it does of course have the traditional red gate and a place to offer your prayers and respects.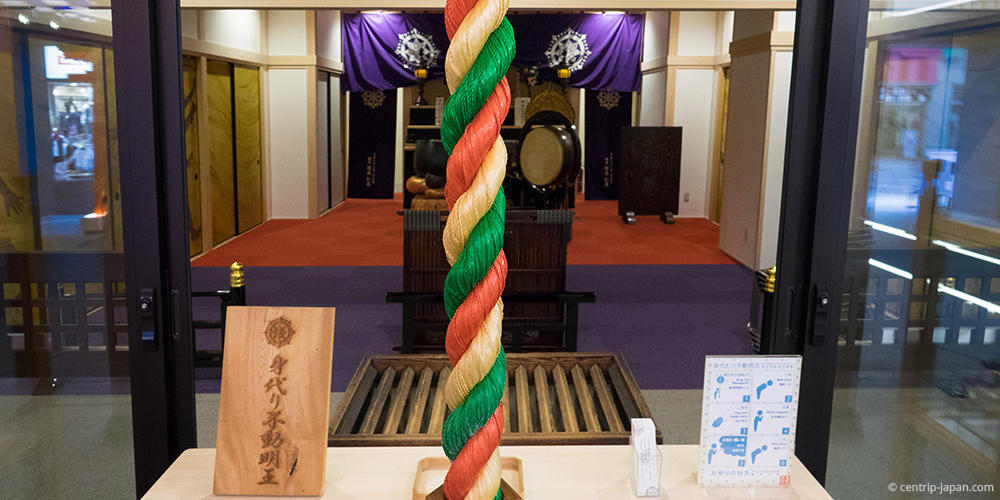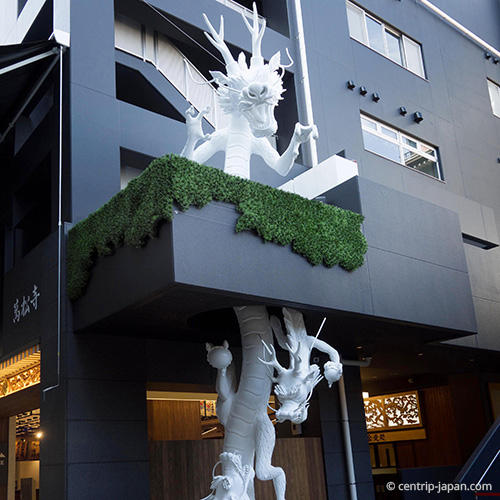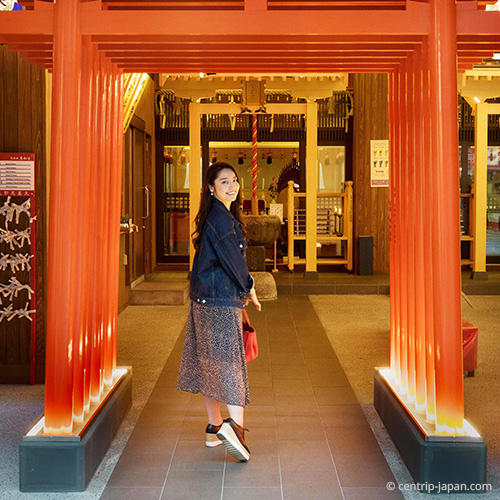 If you're not sure how to correctly do it, there is a helpful sign.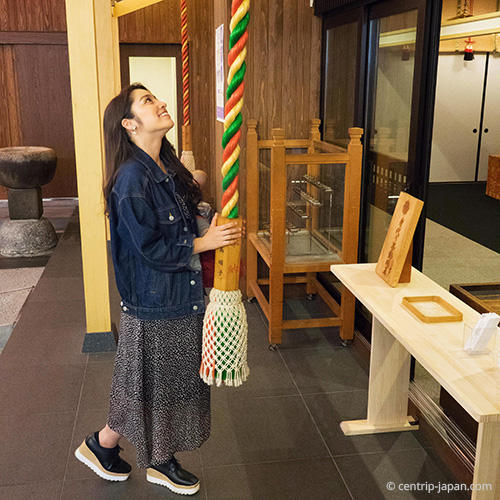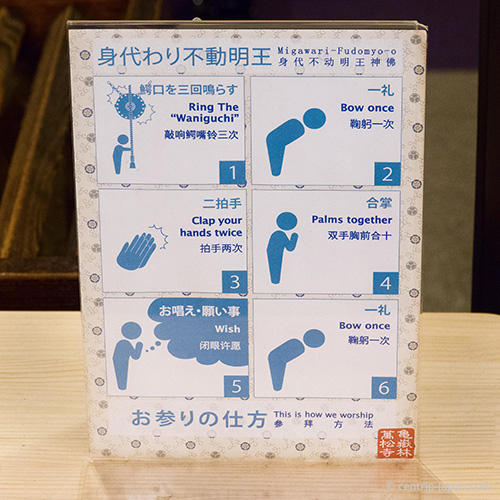 Elsewhere, there is the "office" where you can have prayers said and buy charms.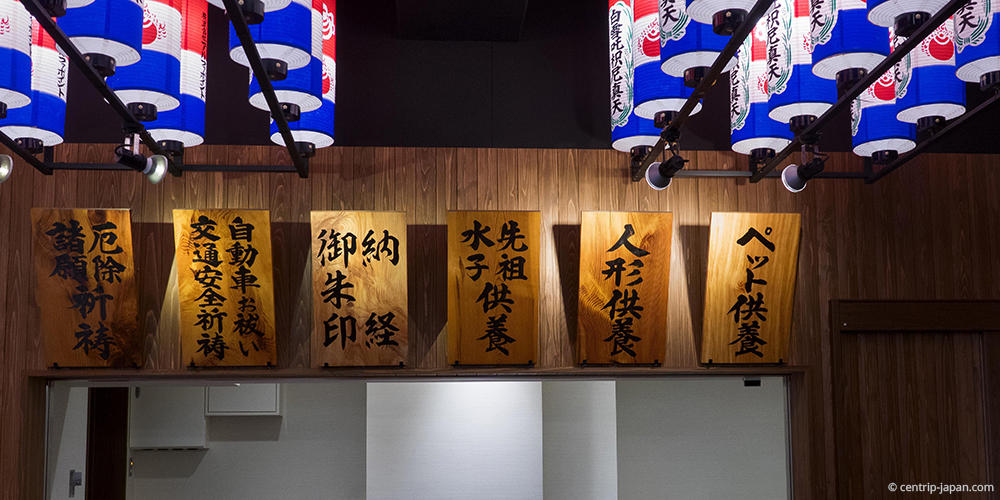 If you like Japanese temples or have an interest in the Sengoku period of Japanese history, you can't miss Banshoji.
9:30 Osu Kannon temple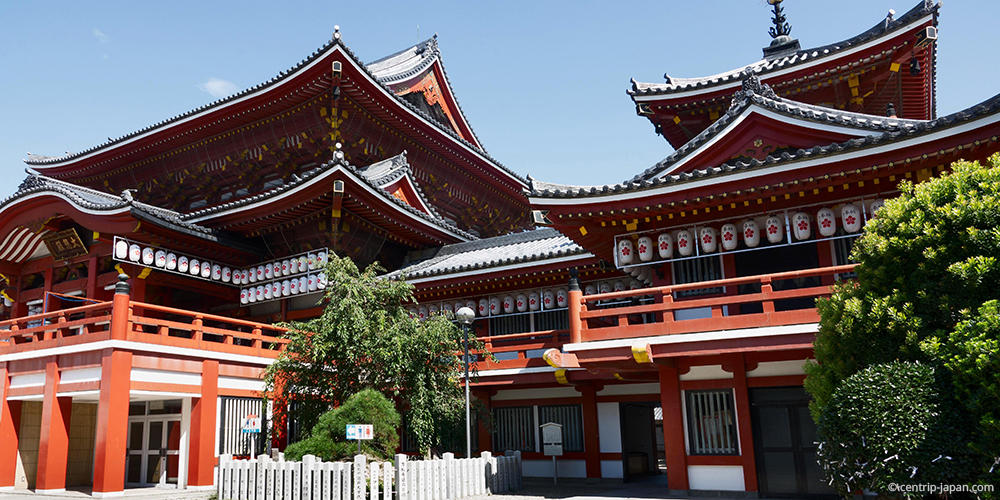 If you come via Osu Kannon station, this is the first thing you will see before you get to the two shopping streets. (If you are coming from the Kamimaezu side it will be the last thing you see) The two streets have names, but to make it easier to find places we will call the left-hand street as "street 1" and the right-hand street "street 2". Street 1 is the one you can see directly beyond Osu Kannon temple, and street 2 is a little way off to the right hand side.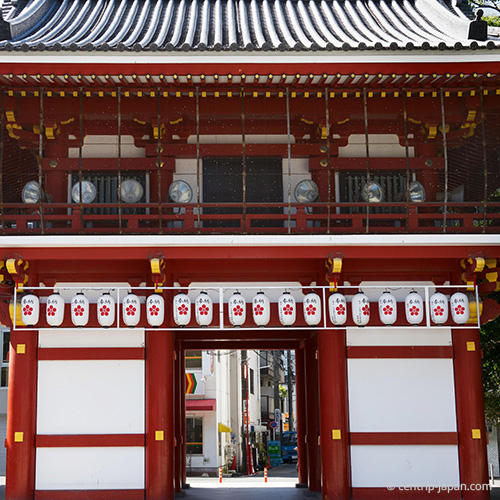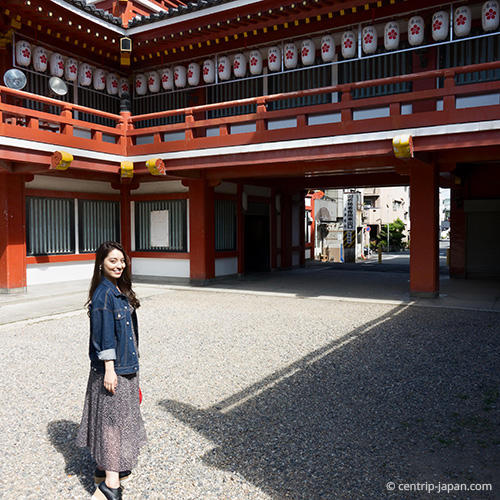 Osu Kannon temple itself is a major Nagoya attraction. It is one of a group of temples in this region of Japan which are all dedicated to a bodhisattva (not quite the same as a Buddha) named "Kannon". If you happen to be in Nagoya around the end of the year, and you want to see what a real crowd looks like, come to Osu Kannon on 31 December just before midnight.
Osu features many of the typical features of a Buddhist temple in Japan: sacred smoke, "ema" (pieces of wood on which people write wishes) and red gates, just like we saw at Banshoji.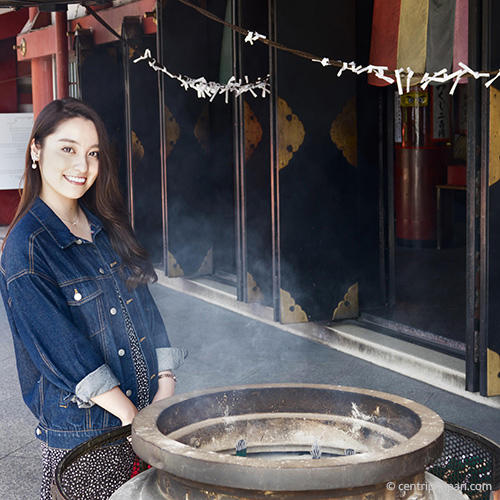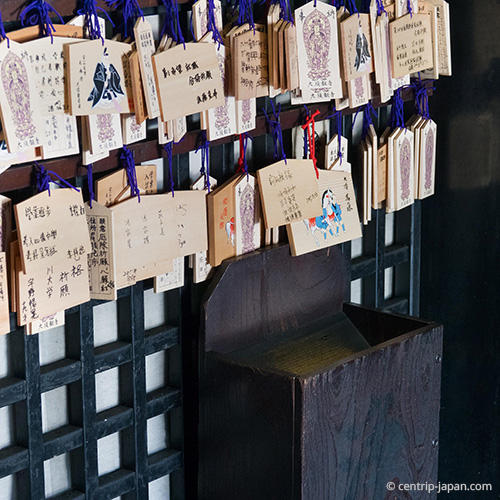 You can also of course try your luck with an "omikuji", which is basically a piece of paper which "tells your fortune". You take it from the red box, and the results will be anywhere from "bad luck" to "very good luck".
To the left of the temple itself is a slightly smaller building which is full of religious statues. It has a quieter atmosphere than the rest of the temple complex.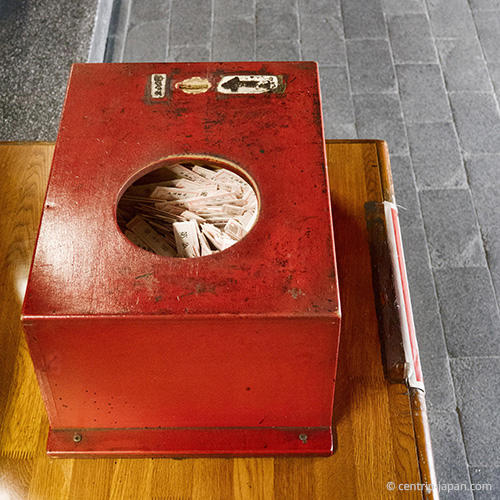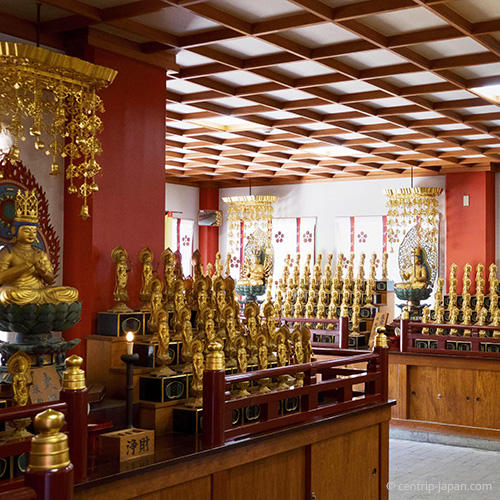 Lastly, there is a market in front of the temple twice a month (always on the 18th and the 28th) where people sell all manner of interesting items. If you're in Nagoya on one of those two days, take a look!
10:30 Komehyo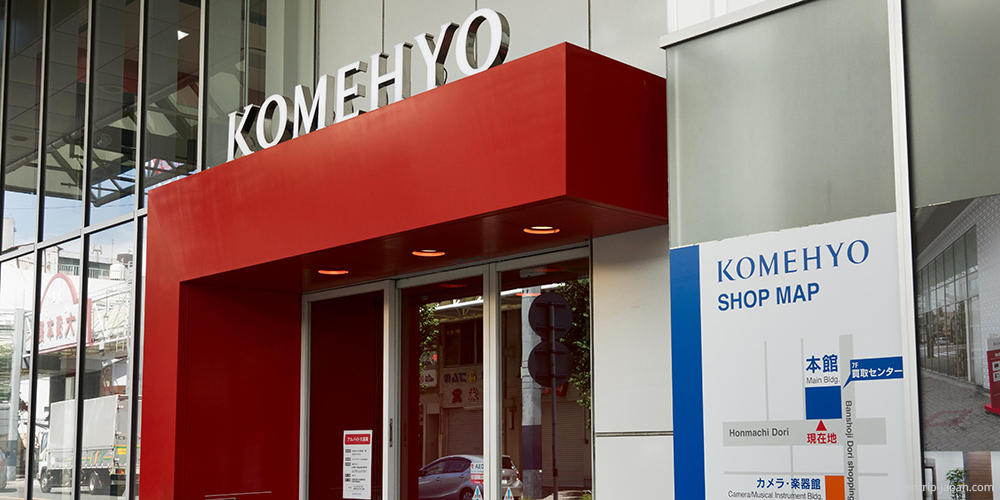 Komehyo is a long-established store (with a history of seventy years) in Osu with six floors, covering mens' and ladies' fashion (it is one of the leading stores in the area of reused clothing) as well as very well maintained watches and jewelry. It is easy to spend quite a long time in here, just looking around.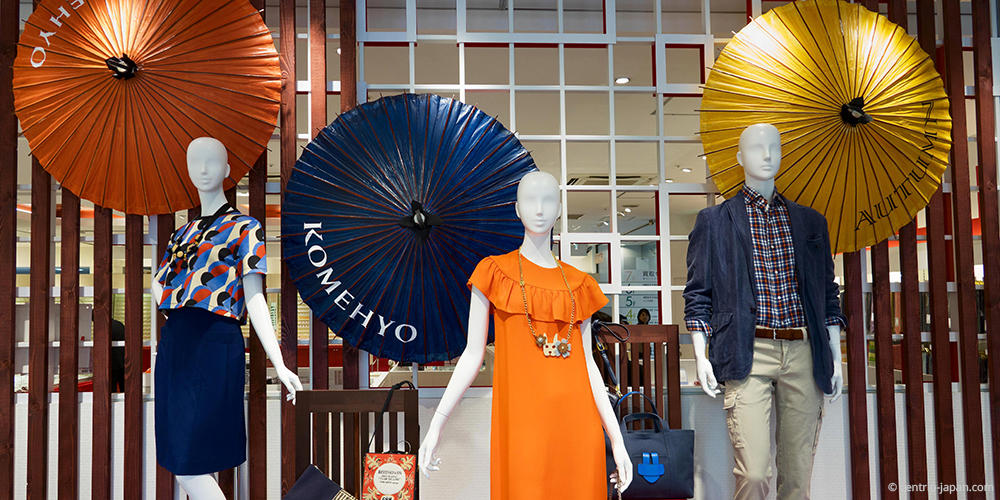 Komeyho is actually divided into three buildings, two of which are almost next to each other. From Osu Kannon, take street 1 (the street directly beyond Osu Kannon temple). The first "Komehyo" you will come to (on the left) is the "Kimono hall" and the second sells cameras and musical instruments, as well as being the home of the Central Japan Tourist Information Center. We will come back here later, but for now, continue ahead, cross the road, and the third Komehyo building (which is considered the "main" building) is on your left.
The first floor is the jewelry floor. Each floor has a similar pattern : the floor is divided into several areas, representing casual, brand, street (for clothing), etc.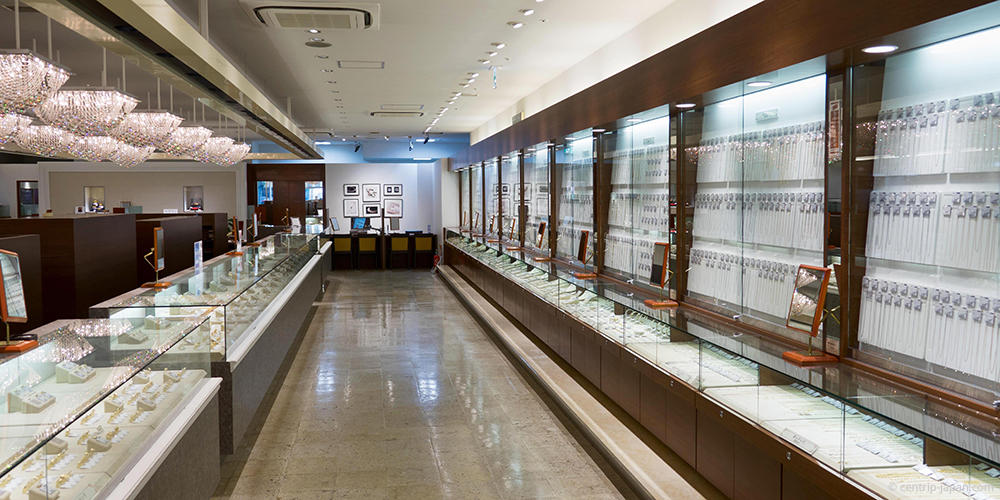 The second floor specializes in watches, again divided up into various areas which will appeal to different types of customer.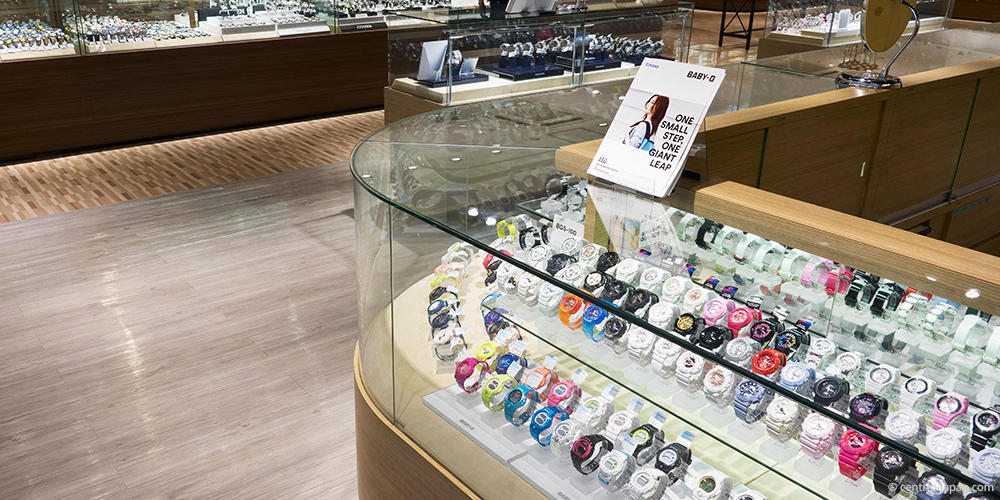 The third floor is for bags, again with a variety of products that will appeal to various customers.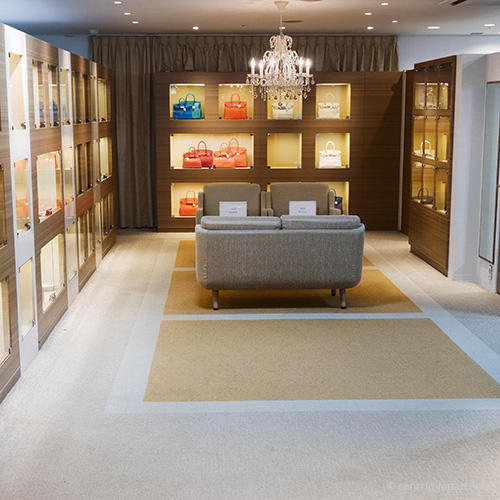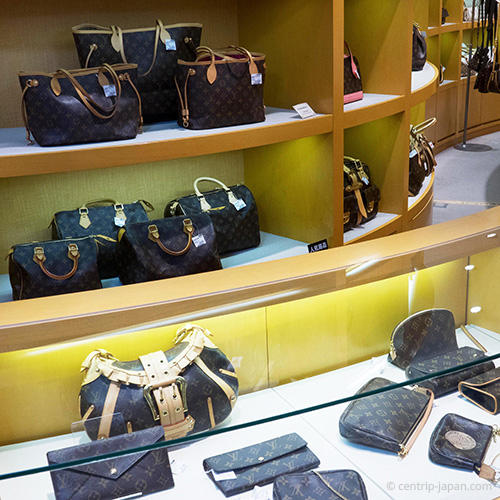 Once we reach the fourth floor, we start specializing along gender lines. The fourth floor is dedicated to ladies' fashions and again features the various areas corresponding to casual, street brand, and brand goods.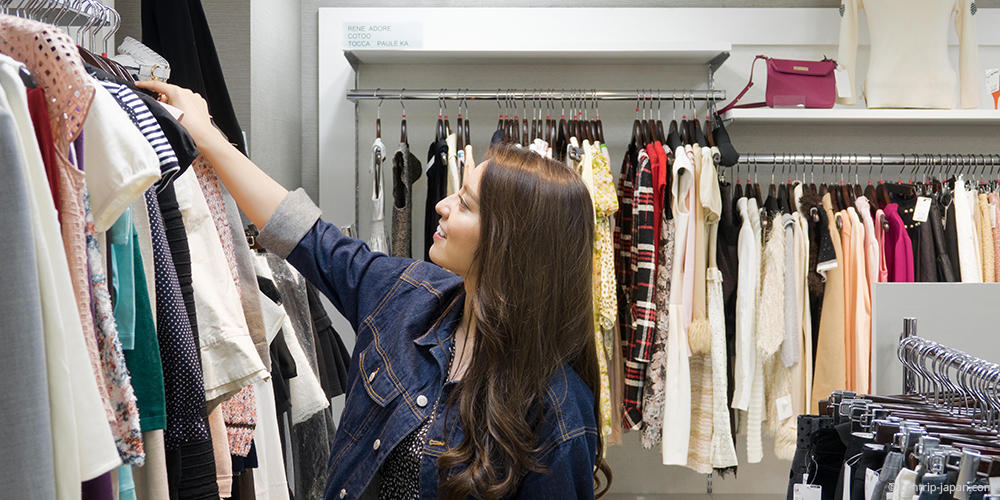 The fifth and sixth floors are for men's goods and feature a rather American atmosphere (the fifth floor in particular). The fifth floor has accessories and hats…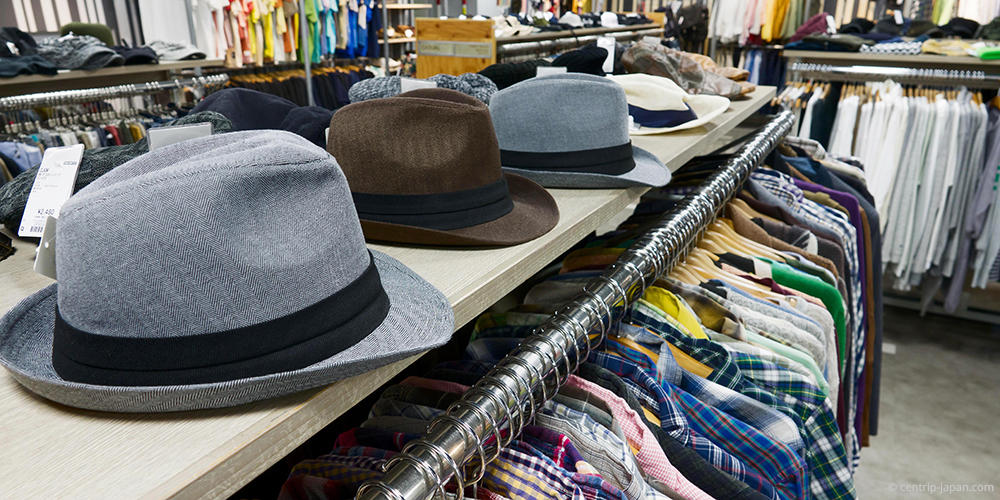 …and the sixth floor is for men's clothes.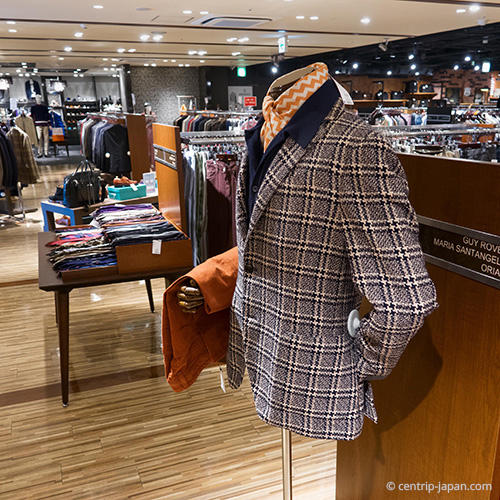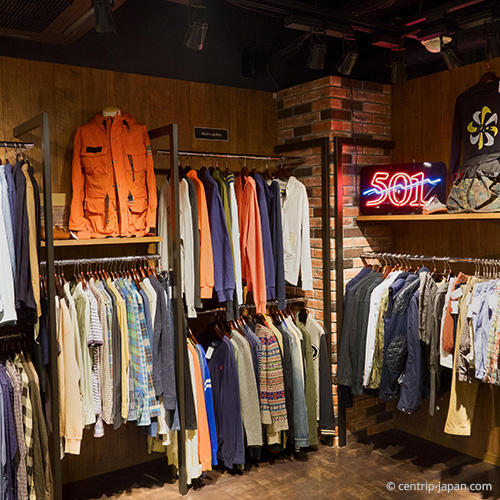 If fashion, accessories, watches, bags, etc, are your interests, Komehyo is a place you can not miss.
11:20 "Tabearuki" / Lunch / Aoyagi
To the best of my knowledge, there is no real English equivalent of "tabearuki", or at least not in such a short phrase. It literally means "eating and walking", and refers to walking around an area and trying out the local food while doing so. In a country like Japan which is absolutely obsessed with food, it is not a surprise to find such a phrase.
We found a shop selling manju (one of the famous forms of Japanese confectionery) and decided that this would be a good place to start our "tabearuki" experience.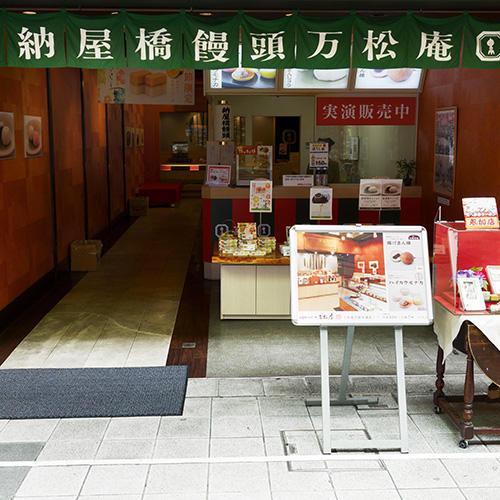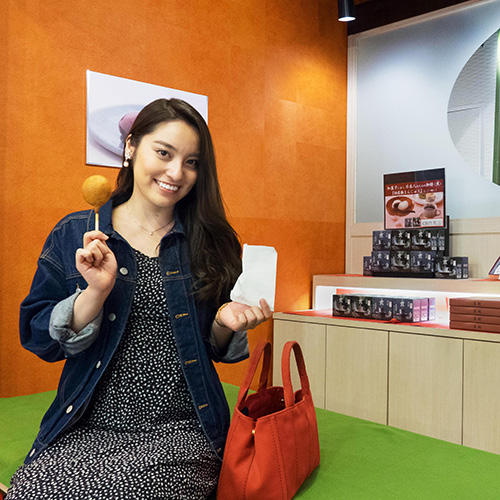 As it was now around lunchtime, we headed to this pizzeria, which is probably the best-known pizzeria in Nagoya.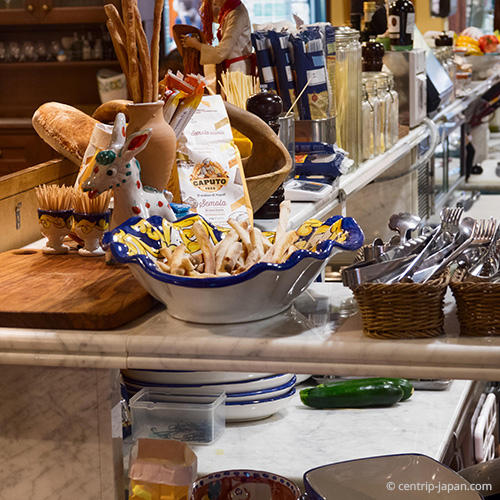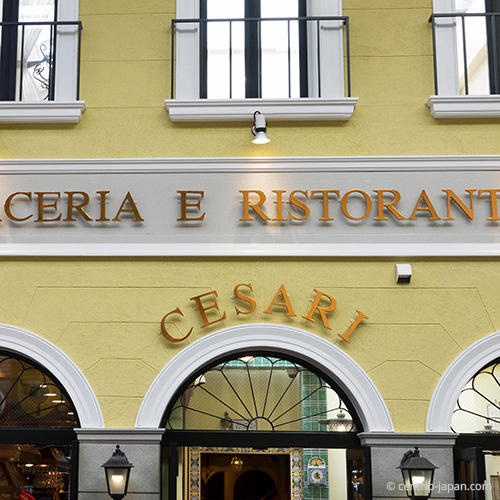 Following a delicious lunch of pizza (of course), our next stop was at the Aoyagi shop to sample their goods. Their main product is called "Uiro" and is a form of confectionery made from rice flour and sugar. Aoyagi is one of the most respected uiro producers, so we could not miss this chance!
Mako seemed very impressed with the products here.