| Centrip Editorial Board
Get in touch with Nagano's winter scenery, hot springs, and art
In winter, Nagano Prefecture gets a lot of snow. It is known for its many ski resorts where winter activities are enjoyed and also as a very attractive tourist destination! There is a lot to see and do, with easy access from both Tokyo and Nagoya, with many unique areas of Japanese culture and historic cities! Join Centrip as we put together itineraries for Nagano Prefecture, for travelers planning to see the Japanese winter landscape!
Departure: From Nagoya/Tokyo to Nagano Station
Leave Nagoya Station at 7:00 am and take the JR Chuo Main Line limited express train or Wide View Shinano-1, to Nagano Station. At Nagano Station, transfer to Nagano Electric Railway Nagano Line and get off at Zenkoji-Shita Station. It takes about 3 hours and 25 minutes.
From Tokyo Station, the train departs at 8:30 am. Take the Hokuriku Shinkansen Kagayaki 505 to Nagano Station. At Nagano Station, transfer to the Nagano Electric Railway Nagano Line and get off at Zenkoji-Shita Station. It takes about 1 hour and 50 minutes.
Day 1: 10:30 Zenkoji
Zenkoji Temple: Japan's oldest Buddha statue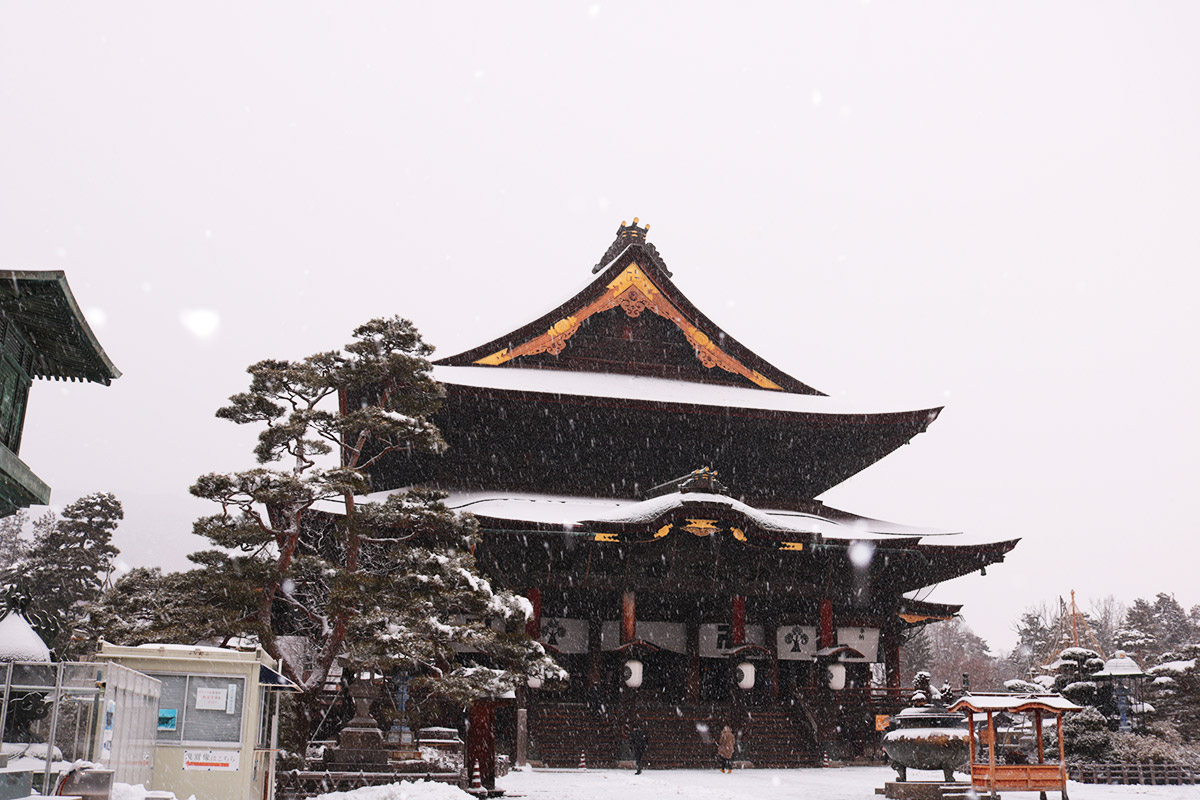 When you arrive at Nagano Station, you'll find Zenkoji, a temple, where the oldest Buddha statue in Japan acts as the principal deity. Here you can feel the history of Buddhist beliefs passed down from generation to generation. Underneath the main hall is a 45-meter-long dark corridor. The walk through the corridor is called Ookaidan-Meguri and when you walk it you are connected to the principal deity of the shrine. So be sure to get your blessing before start your journey!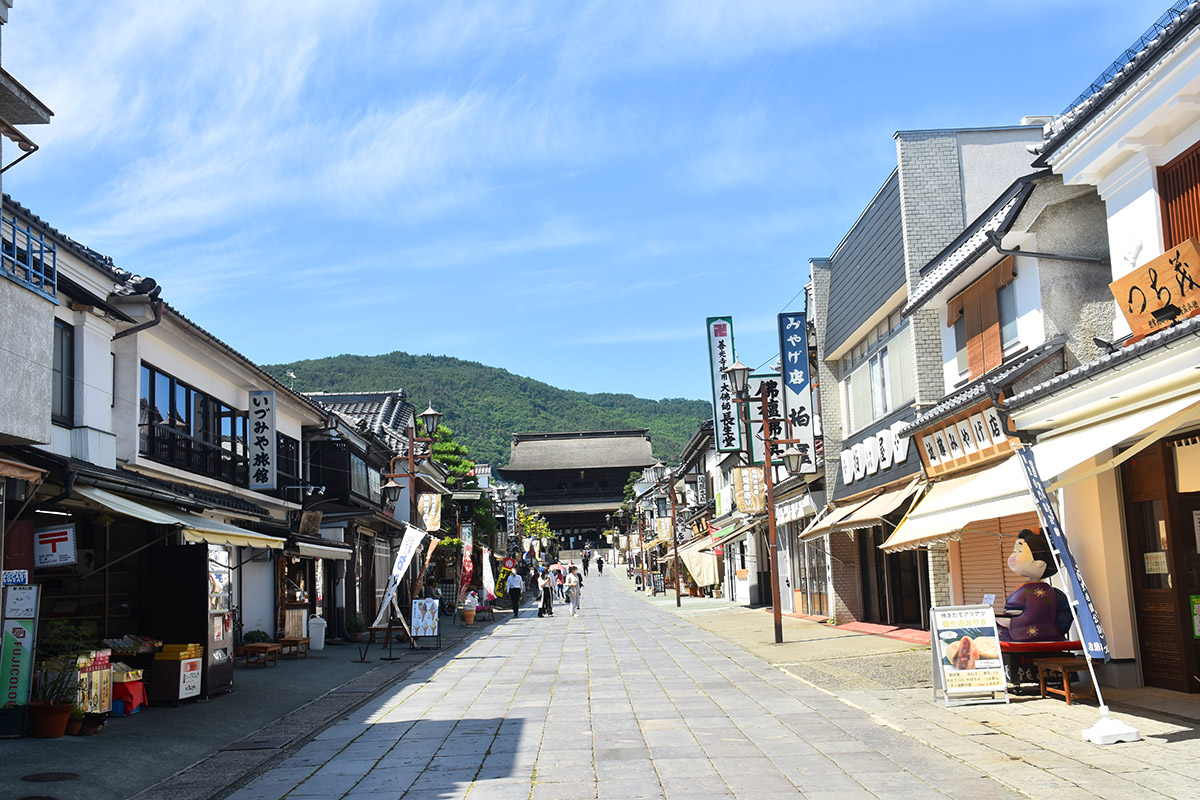 Nakamise street is on the approach to Zenkoji and many of the stores are open early in the morning. After you visit the temple you can enjoy eating and shopping for souvenirs.
Then go past Nagano Station, to Shibu Onsen.
2:00 pm. Take the Nagano Electric Railway Nagano Line from Gondou Station to Yudanaka Station. From Yudanaka Station, take the Shirane-Kazan line bus to Shirane-Kazan and get off at the Shibu-Onsen stop.
3:00 pm Nine hot spring tours
Take a tour of the public baths in a nostalgic city, and get the benefits of the nine hot springs!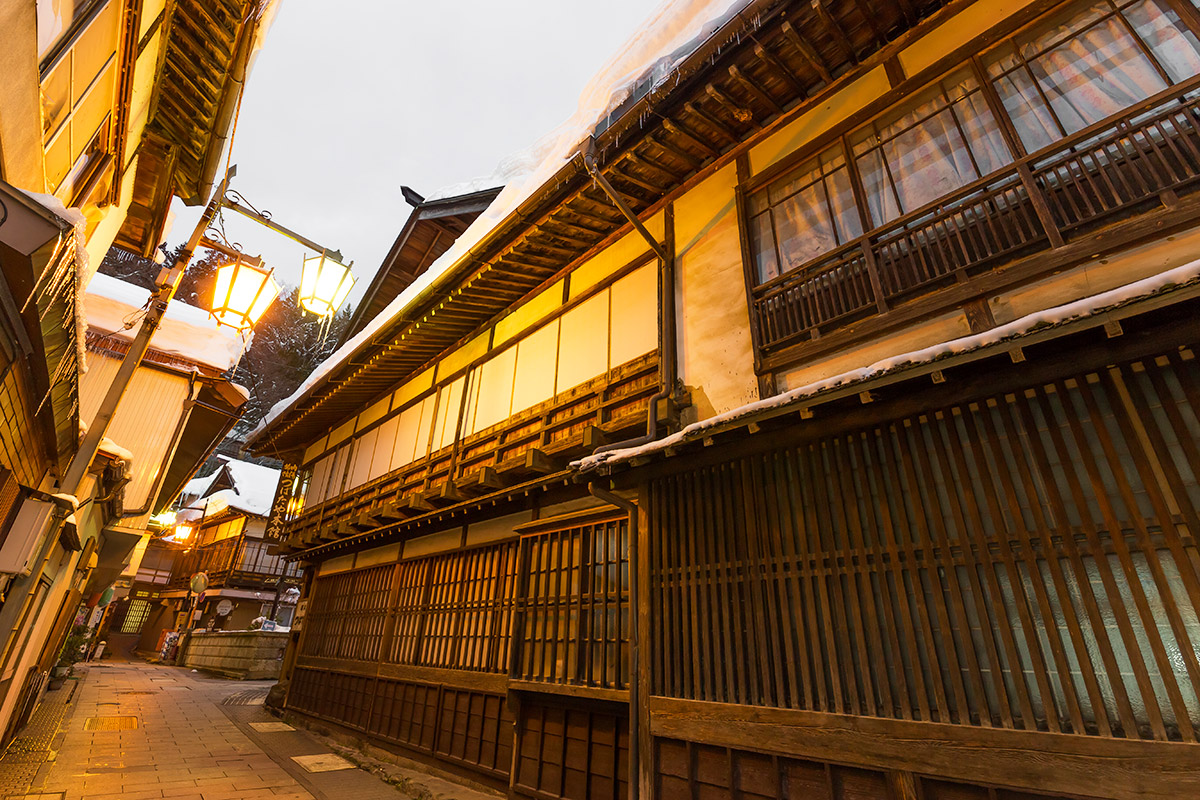 Shibu Onsen has a history of 1300 years and is one of the most popular hot spring resorts in Nagano Prefecture. Many of the buildings were built between the Taisho and Showa eras, giving the town a nostalgic charm. When the snow piles up, the quaint streets become even more beautiful.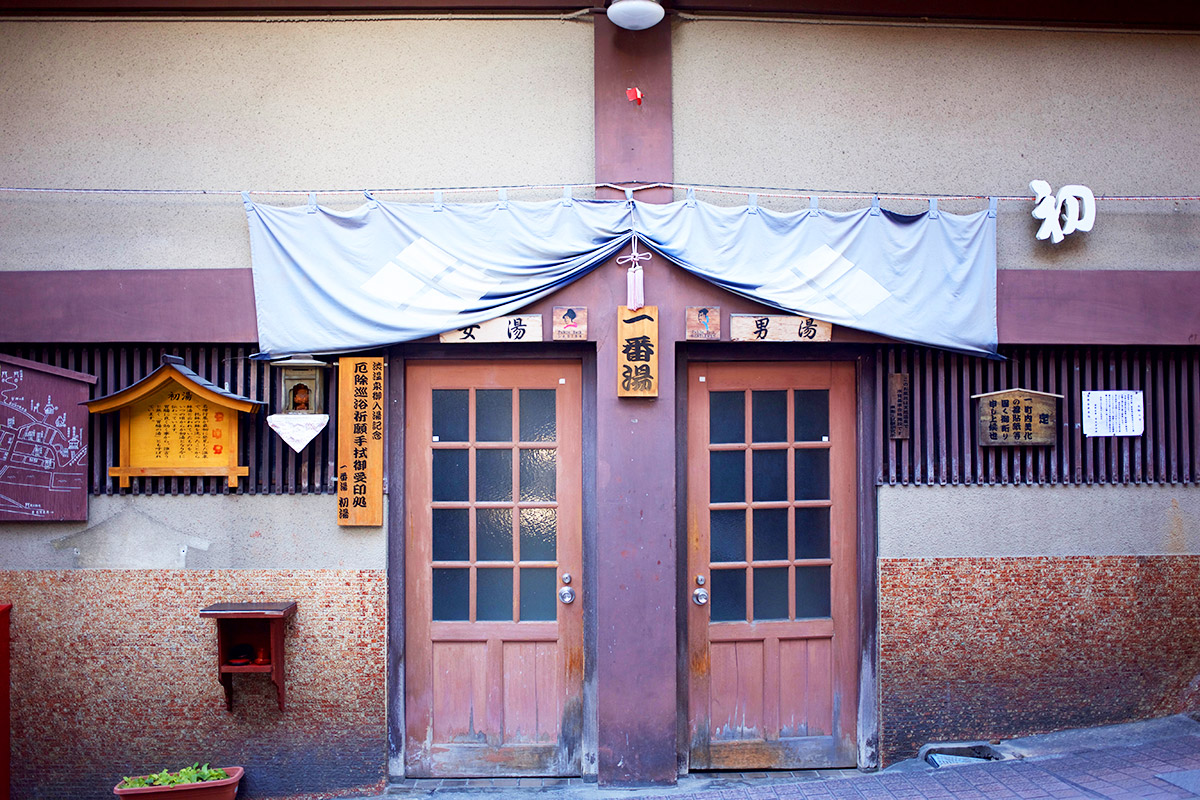 While enjoying a walk around the city, enjoy the Kuyu-Meguri, a tour of the nine public bathhouses. End it all with a visit to the temple of Shobutakayakushi where wishes come true.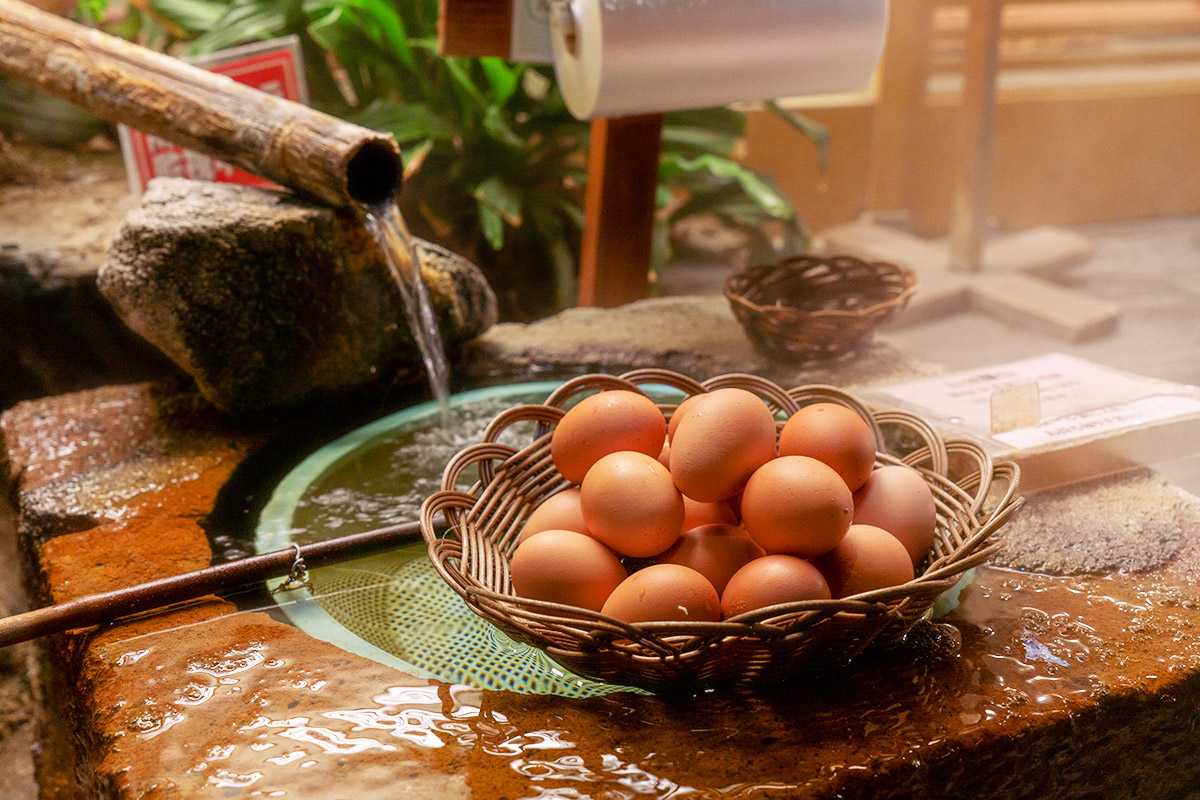 The Nine Hot Springs Tour is limited to overnight visitors at the inns in Shibu Onsen. If you visit on a day trip you can only enter the ninth hot spring, Shibu-Oyu (¥500).
Historical Hotel Kinkuguya
Relax with history & unique Japanese architecture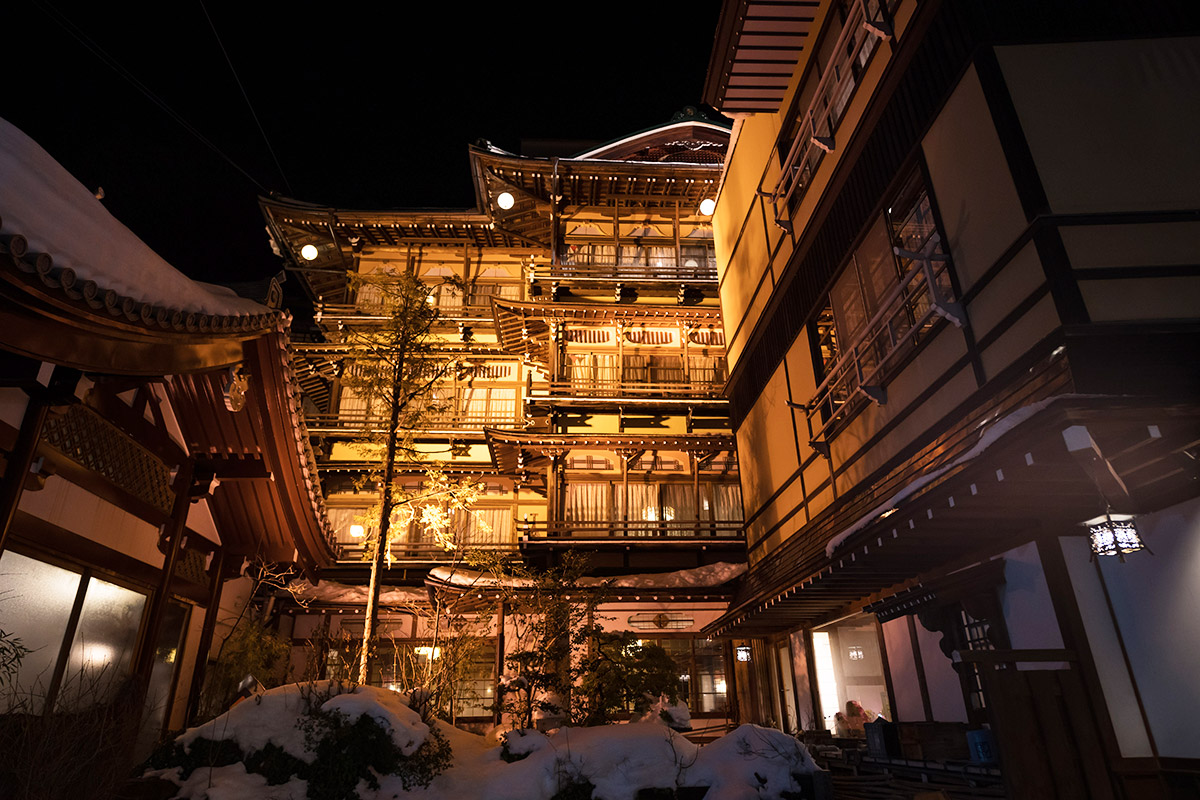 Shibu Onsen has many wonderful historic inns. Among them, Rekishi-no-Yado Kanaguya is noted for its resemblance to the building in the animated movie Spirited Away. It is designated as an important cultural property and is representative of the unique Japanese wooden sukiya-zukuri residential-style, that incorporates elements of tea ceremony rooms, a rarity today.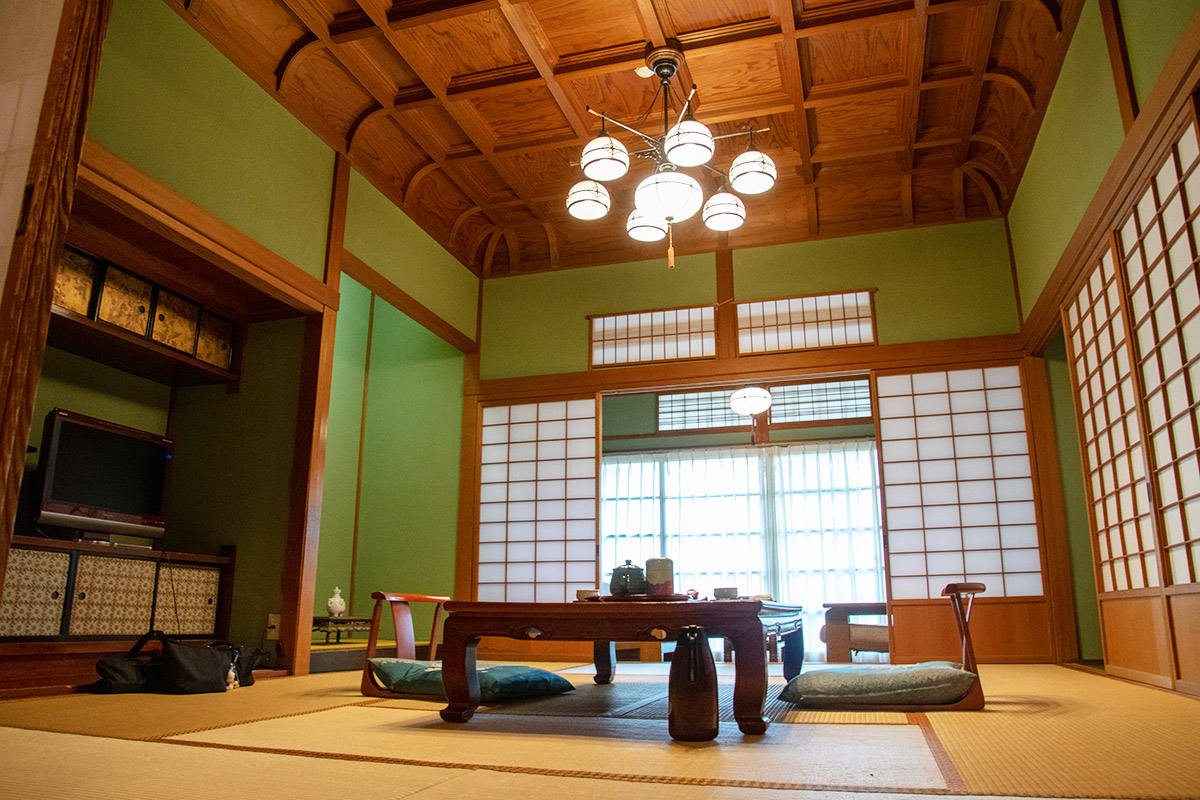 The building itself is very beautiful, when the snow blankets the town it has an otherworldly charm. Here you can relax while taking in the snowy landscape from your room.
Spend one night in Shibu Onsen.
The next day, at 10:00 am, take the winter-only Snow Monkey Holiday Mini-bus to the entrance of Jigokudani Wild Monkey Park. Bus tickets can be purchased at the ticketing office in the parking lot of Shibu Onsen (up to the day before you visit the park).
Day 2: 10:30 am, Jigokudani Yaen-Koen (Wild monkey park)
Japanese macaque monkeys are very cute with their human-like expressions!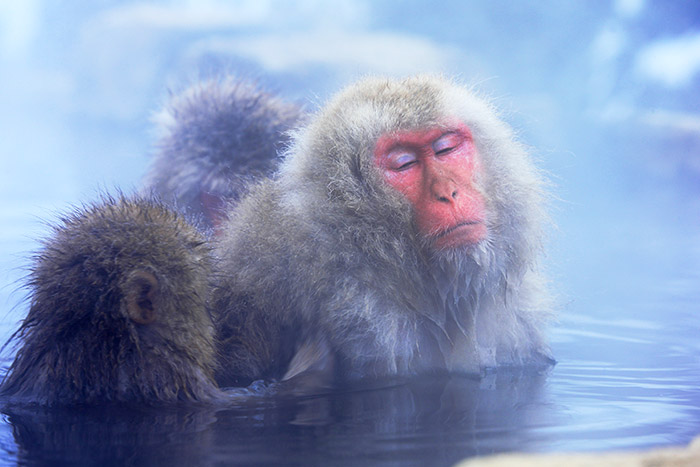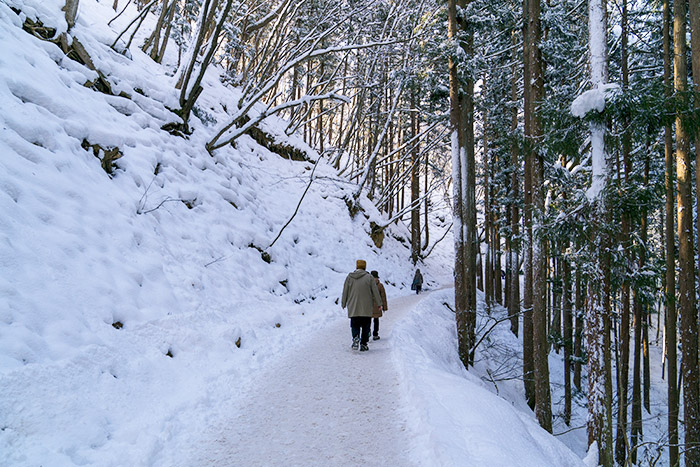 On the second day put to use your stores of energy for a walk in the snow! Your destination is Jigokudani Yaen-Koen. This is a popular spot where you can see wild monkeys taking a hot spring bath up close and personal. They look just like people, relaxing in the hot springs in the snowy landscape. Make sure you capture these cute monkeys on film.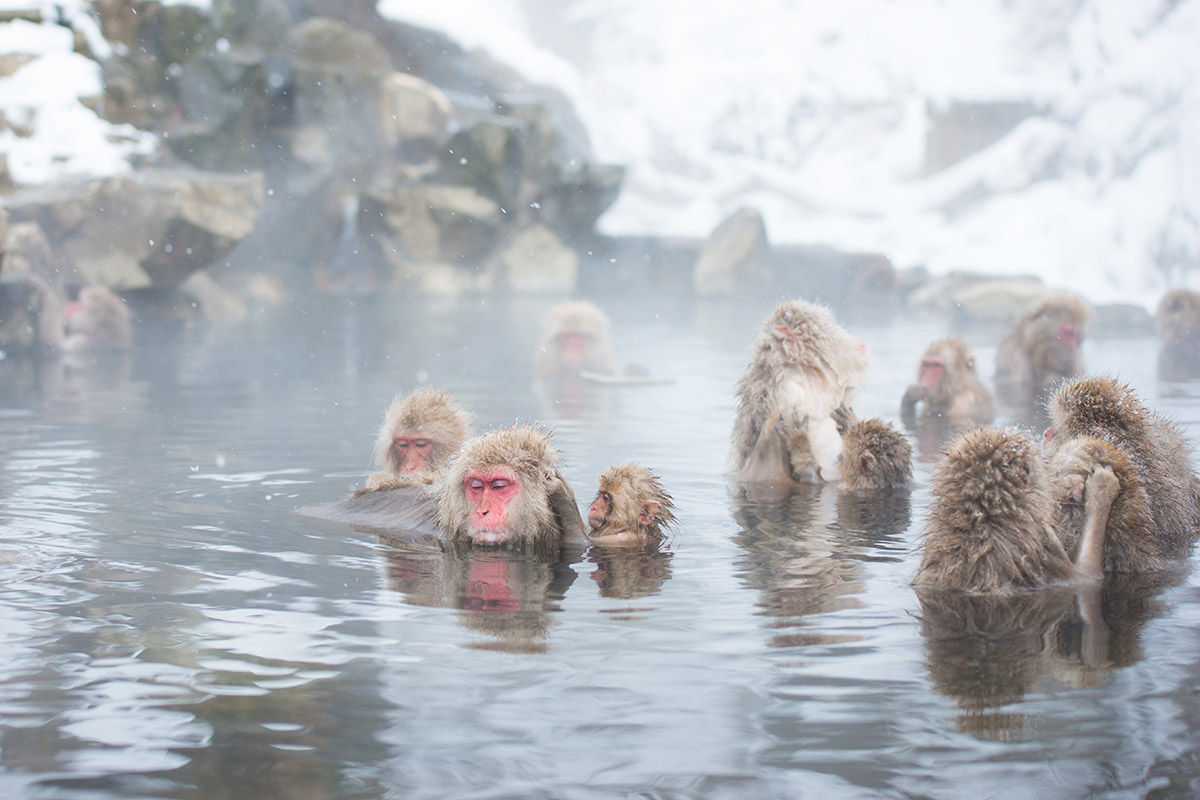 A few things to keep in mind when observing Japanese monkeys in the wild. If you go with small children, never leave them unattended, do not feed the monkeys, and do not use selfie sticks. Be sure to check regulations before entering the park.
From Jigokudani Yaen-Koen to Obuse Town
Depart from Jigokudani Yaen-Koen at 12:30 pm. Walk for about 35 minutes to the bus stop Snow Monkey Park. From the Snow Monkey Park bus stop, take the Kanbayashi line or the Shirane-Kazan - Yudanaka line bus to Yudanaka station (about 15 minutes). From Yudanaka Station, the nearest station to Shibu Onsen, take the Nagano-Dentetsu Nagano-line train (with a change at Shinsyuu-Nakano Station) for about 35 minutes and arrive at Obuse Station.
14:30 Obuse
Japanese art and delicious chestnuts in the snowy landscape of Obuse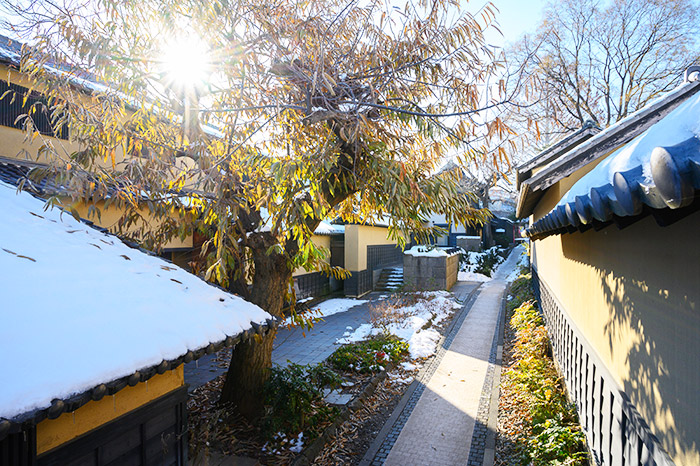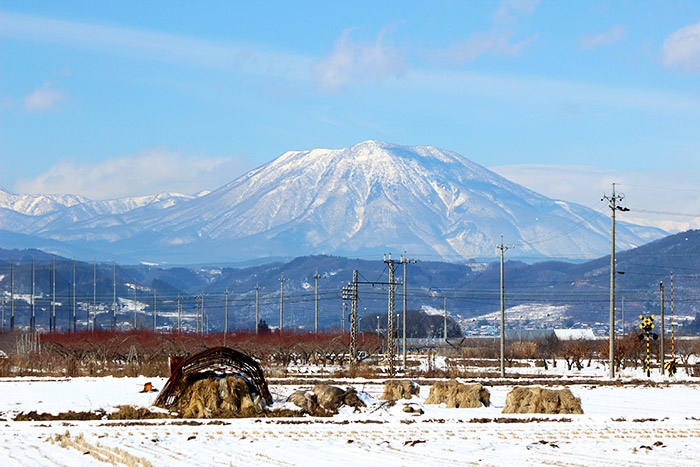 Take a trip to Obuse-Cho, known as the town of chestnuts, Katsushika Hokusai, and flowers. When you arrive at Obuse Station, you can see the snow-covered mountains from the platform.
The town of Obuse prospered from the late Edo period to the early Meiji era (about 1790-1887) with riverboats. Many Japanese artists of the time, including the painter Katsushika Hokusai, visited the town. Therefore, there are many museums and galleries, including the Hokusai Museum (Hokusaikan) where original paintings and woodblock prints by Katsushika Hokusai are on display. It is fun to walk around the snowy town where our ancestors might have looked at it while visiting the museums and galleries.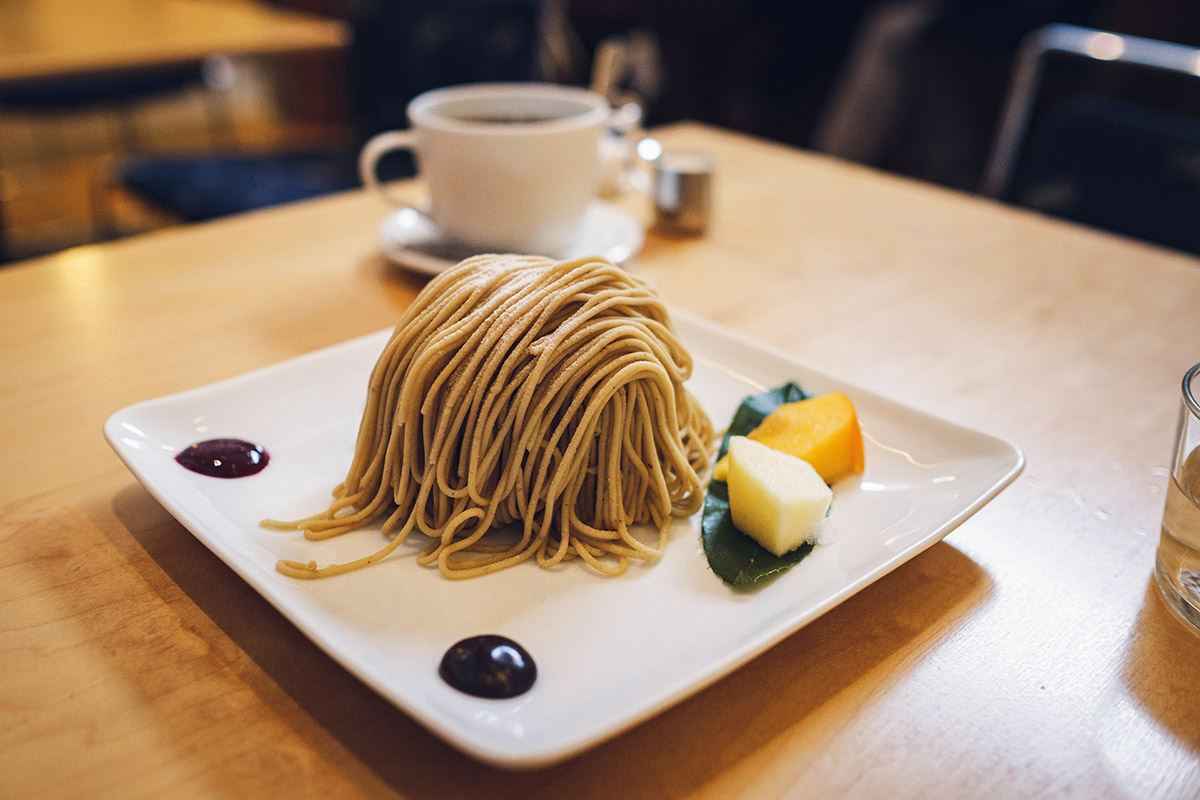 In addition, one of the attractions of this town is the sweets and dishes made from chestnuts, a specialty of the town. We recommend trying them when you take a break from walking around town!
Return: From Obuse Station to Nagoya/Tokyo Station
Depart Obuse Station at about 5:00 PM. Take the Nagano Electric Railway Nagano Line Limited Express to Nagano Station. At Nagano Station, transfer to the JR Shinetsu Honsen Line Wide View Shinano 24 express train to Nagoya Station. It takes about 4 hours and 15 minutes. Arrive at Nagoya Station at around 9:25 pm.
Leave Obuse Station at around 5:00 pm. Take the Nagano Electric Railway Nagano Line Express to Nagano Station. At Nagano Station, take the JR Hokuriku Shinkansen and transfer to the Kagayaki 512 to go to Tokyo Station. It takes about 2 hours and 15 minutes. Arrive at Tokyo Station at around 7:20 pm.
Wrap-up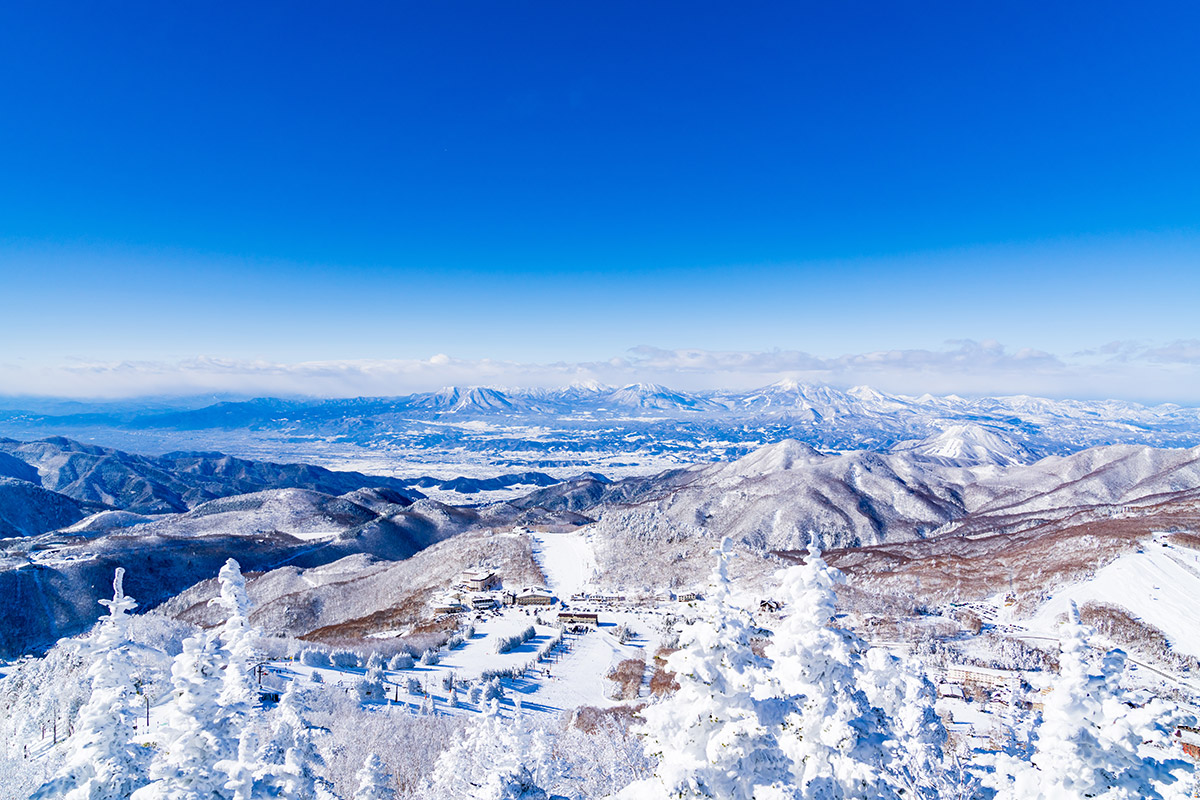 Shiga Kogen Ski Resort
In this article, we have introduced the overnight course, and Nagano Prefecture is one of the areas with the highest amount of snowfall in Japan. If you want to play in the snow, not just look at it we recommend changing to a three-day, two-night schedule! Change the second day of the overnight schedule to a trip to the Shiga Kogen ski resort near Shibu Onsen, with a stop in Obuse on the third day to return. If you have time to spare, or if you want to enjoy some snow activities, this is a great way to go.
Click here to get the latest information on Central Japan.Centrip Japan - Nagoya and Chubu Information