| Centrip Editorial Board
Azumino: Nagoya Day-trip Sightseeing Series 7
Azumino in a nutshell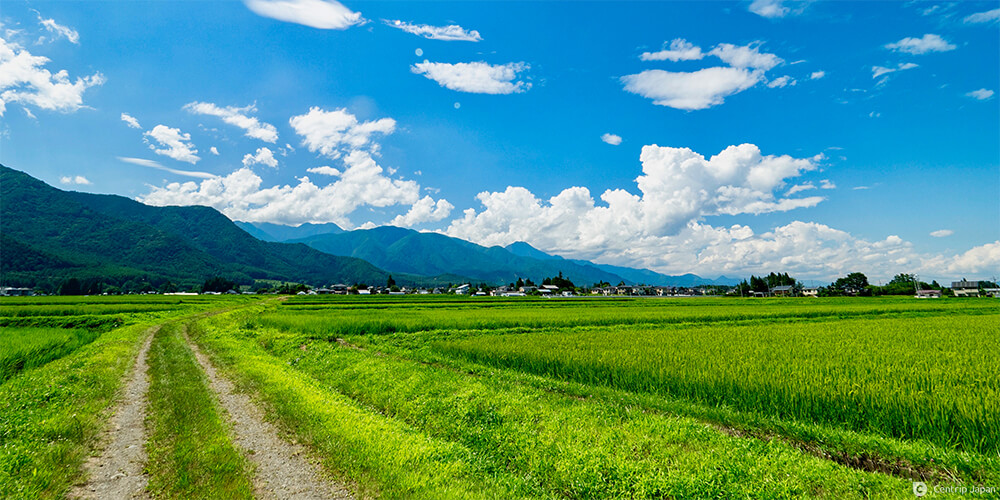 Azumino is located in the North-west part of Nagano, surrounded by the Japanese Alps. The tallest mountain comes in at just under 3,000 meters above the sea.
Come see the snow-draped Japanese Alps, drink delicious snow-melt water, eat wasabi that is cultivated using that very same water, take in the beautiful rural scenery, visit museums and workshops, and breathe in the clean mountain air. These are just a few of many attractions to be had in Azumino. Many tourists come from overseas to see the beautiful countryside, while others come to get a glimpse of Mt. Hakuba and visit Matsumoto and other famous sites.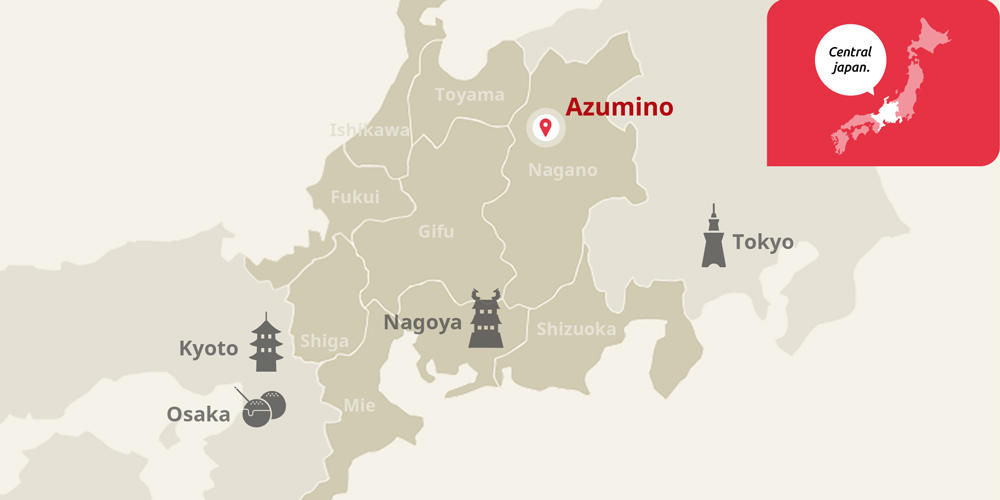 Directions from Nagoya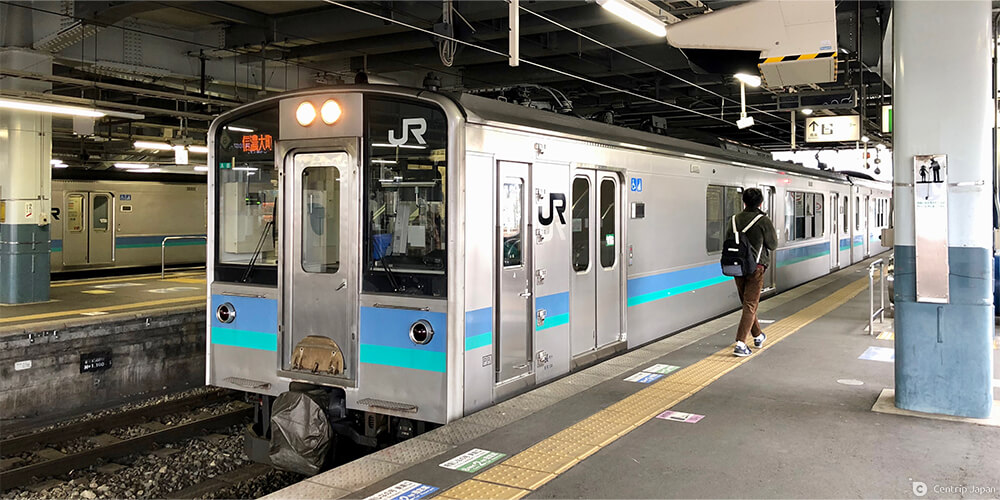 Taking the train from Nagoya to Azumino is convenient. From Nagoya station take the Wideview Shinano to Matsumoto station. Then change to the JR Oita Line and get off at Hotaka Station, the sightseeing center of Azumino. All together it takes about 2 hours to reach Matsumoto Station from Nagoya Station, and 30 minutes more from Matsumoto Station to Hotaka Station. The fare comes to ¥5,940 including the express fare.
If you only plan to visit Hotaka then we recommend a regular ticket, but if you plan to visit other sites, such as Matsumoto, Nagano, and Hakuba the Shinanoji Free Ticket is recommended.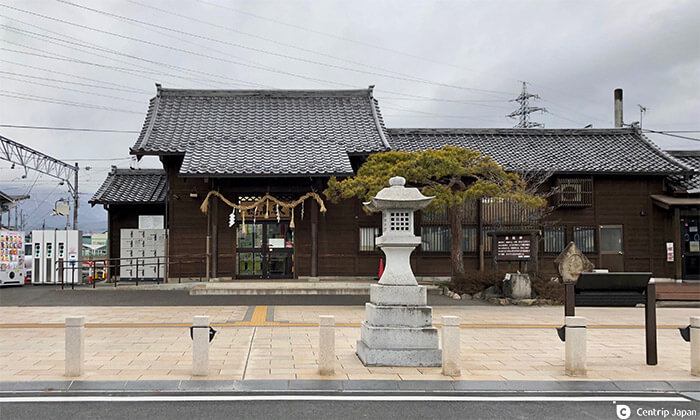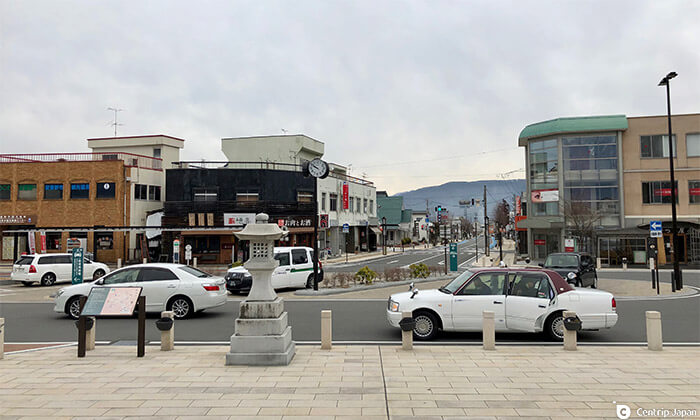 Azumino: One-day Sightseeing Plan
If you take the wide view Shinano No. 1 from Nagoya departing at 7:00 am, you'll arrive at Hotaka Station before 10:00 am. Barring rain, it is best to rent a bicycle near Hotaka Station, the area is not too large, so walking and taking a taxi or two can be a good alternative.
Hotaka Shrine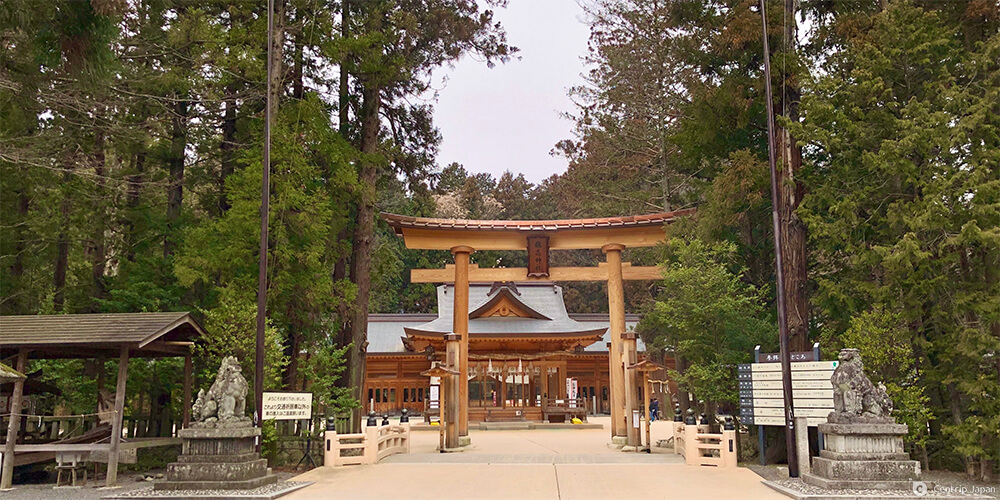 After you get off at Hotaka Station, go straight past the rotary and walk until you come to a large stone Torii gate, you'll see Hotaka Shrine on your right.
Hotaka Shrine has a deep relationship with the Japanese Alps surrounding Azumino and is called the Sochinju (guardian deity) of the Japanese Alps.
Near the Torii gate, there is a Temizuya (hand cleansing area) where you clean your hands before praying at the shrine. The water comes from snowmelt from the Japanese Alps and is clear & beautiful. From the large temple grounds, enjoy the mountain atmosphere.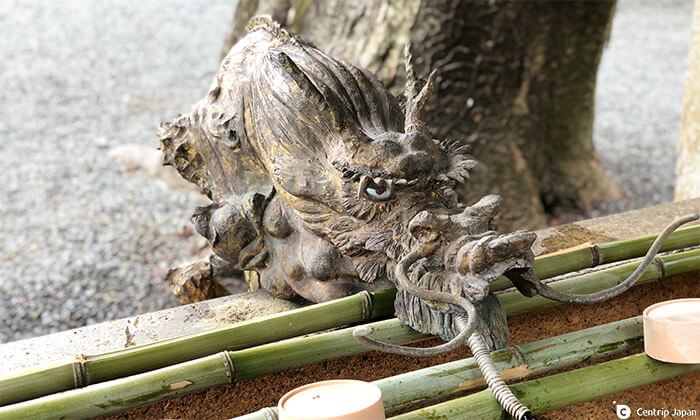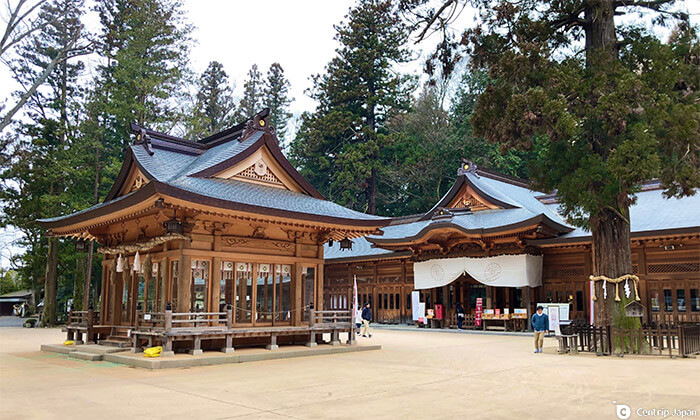 Azumino's Dosojin (traveler's guardian deity)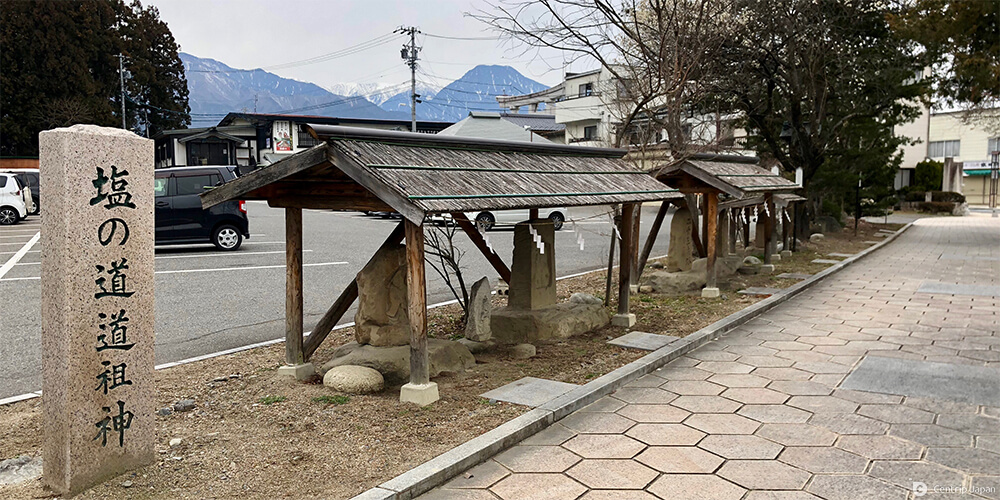 Small stone statues line the approach to Hodaka Shrine, called Dosojin. Dosojin are ancient traveler's guardian deities and have been worshiped since ancient times in the area.
In Azumino, there are about 600 pairs of Dosojin statues. Dosojin statues are a symbol of Azumino and were used as the design for manhole covers in the area. It is fun to check out the different expressions on the Dosojin gods scattered around the town.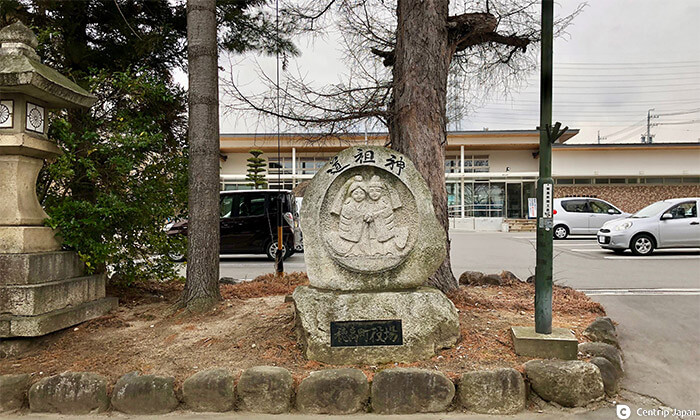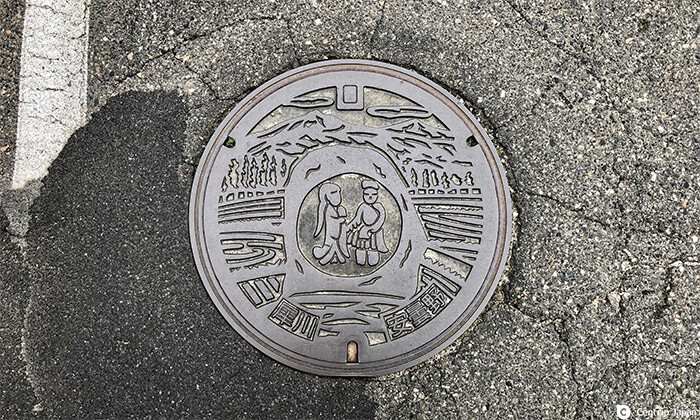 Tokoji and Todoriki Residence Outer Wall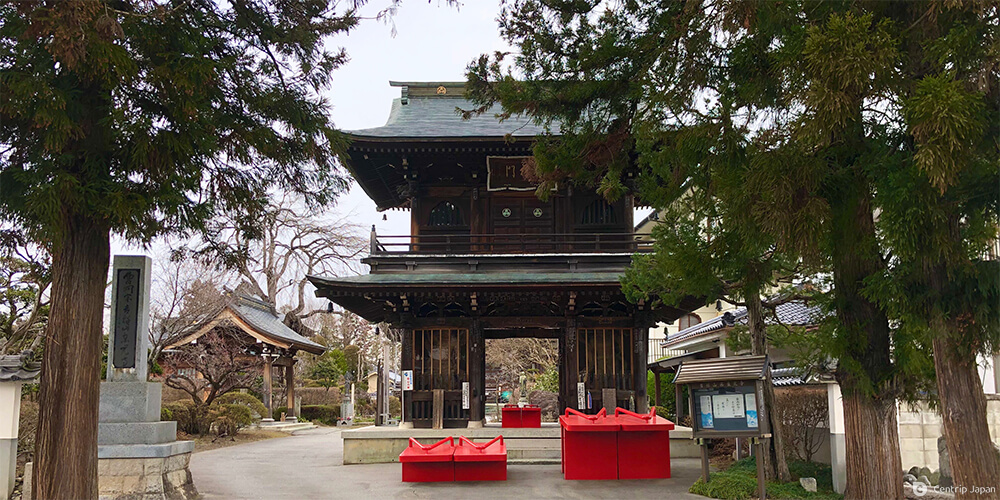 After passing through Hotaka Shrine, walk in the opposite direction of the station for about 10 minutes, and you will reach Tokoji Temple. The two-story gate, alongside two pairs of huge red clogs, stands out among the country scenery. If you'd like, try them on and take a photo.
Nearby is an old building called Todoriki Residence that remains near Tokoji Temple. In the Edo era, it was used as a Honjin (accommodation facility for high-ranking people). At the moment you can't get inside, but you can observe the building from the street.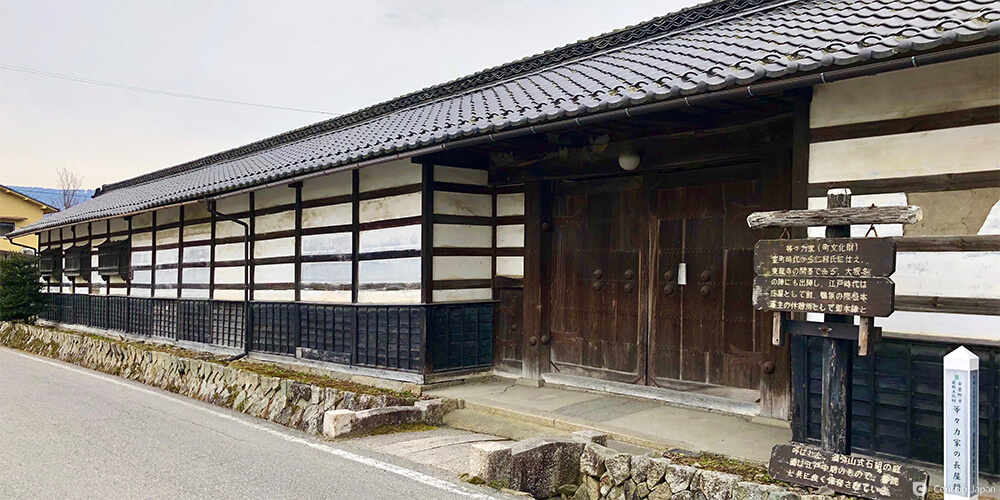 Daio Wasabi Farm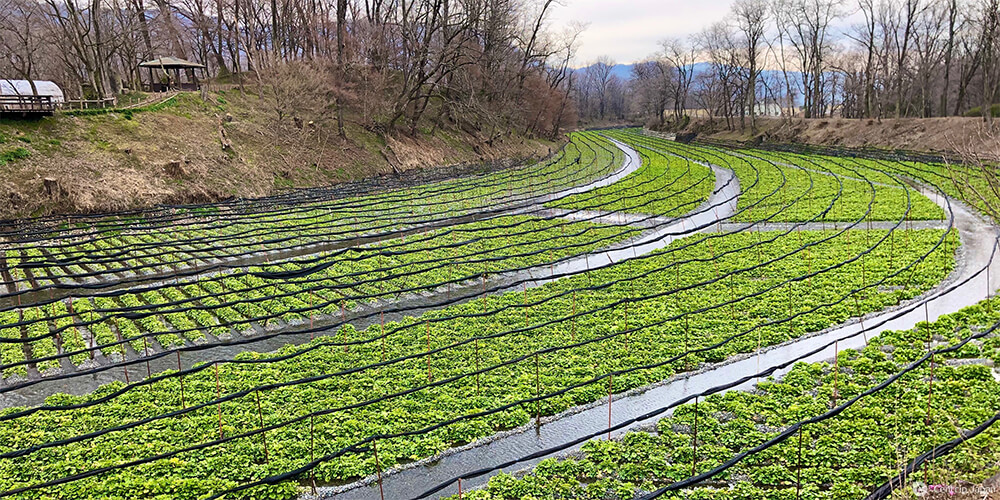 When people talk about visiting Azumino one spot everyone mentions is Daio Wasabi Farm.
Daio Wasabi Farm is the largest wasabi farm in Japan with a history of over 100 years. The wasabi here is grown using spring water from the Northern Alps. The blues of the irrigation ditches and the greens of the wasabi leaves stand in beautiful contrast to each other. The vast farmland was also used in the 1990 Kurosawa film Dreams (Yume).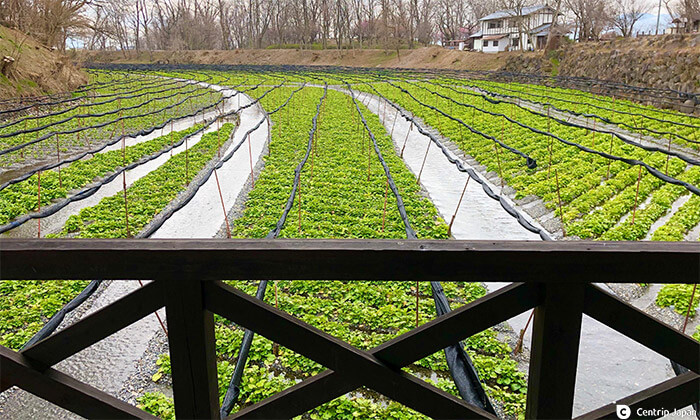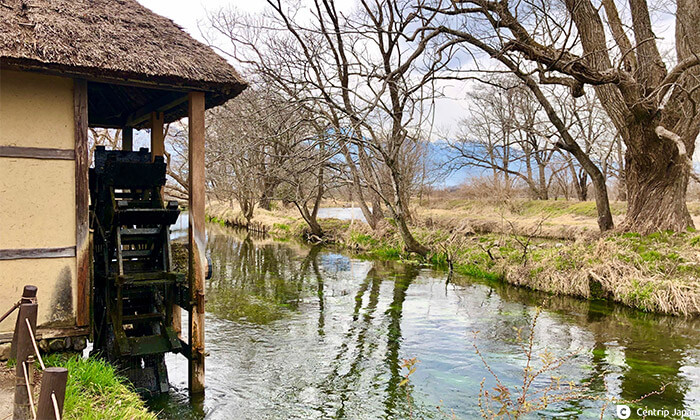 There is also a restaurant on the farm where you can enjoy a variety of food. Their specialty is Wasabi-don, and everything includes a taste of wasabi. They also sell wasabi-flavored soft serve ice cream and croquettes.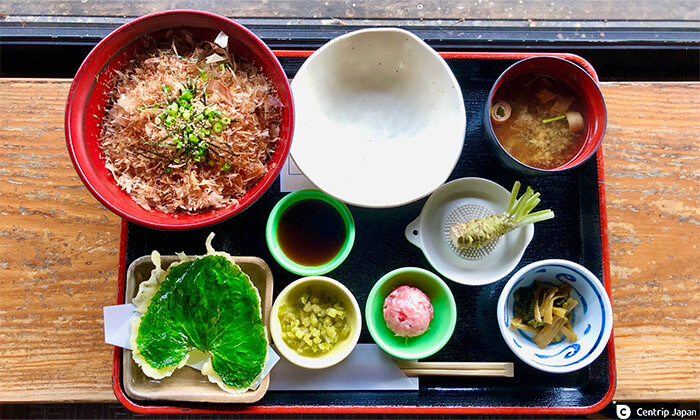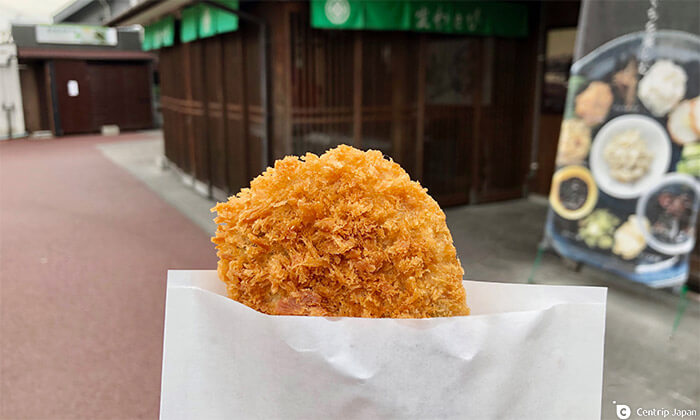 Rokuzan Museum of Art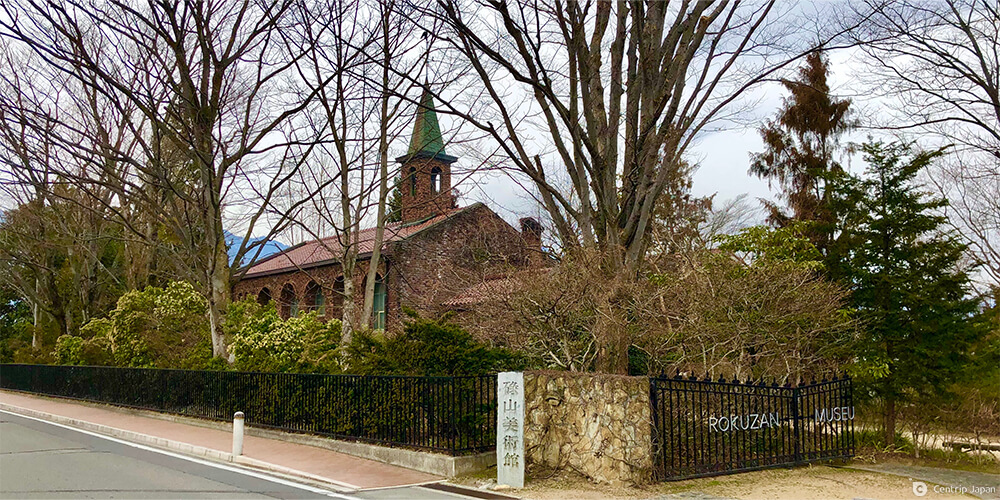 Azumino is also known as a city of art, where many museums and workshops dot the landscape. Among them is the Rokuzan Museum of Art, which displays works by an Azumino native sculptor, Ogiwara Rokuzan. Ogiwara Rokuzan's sculptures represent Japan's modern era, and he was known as the "Rodin of the Orient".
The museum is composed of several buildings with each building teaching about the changes in Rokuzan's style and the artists who he interacted with.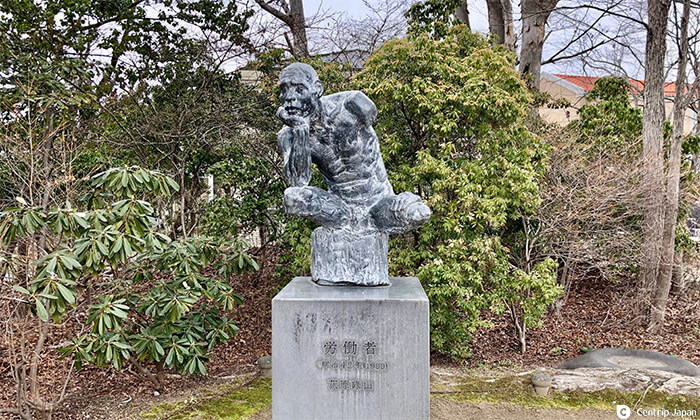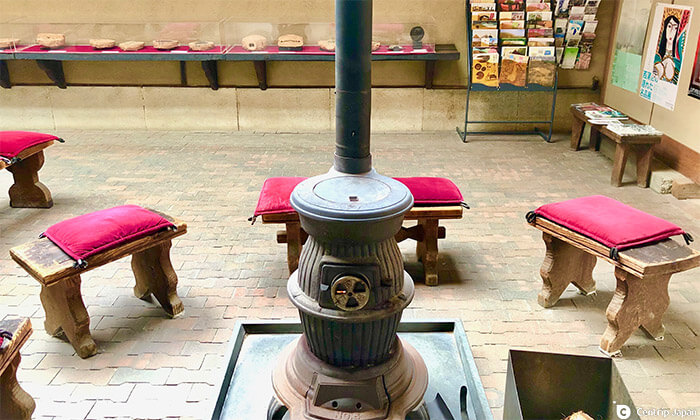 Soba Restaurant Kamijo
Azumino is also famous for producing soba, and famous soba restaurants abound. About 5 minutes from the Rokuzan Museum, is a soba restaurant called Kamijo. When you see the European facade you might not think of soba but, walk inside and the soba, made from Azumino's natural water, is as delicious as its reputation.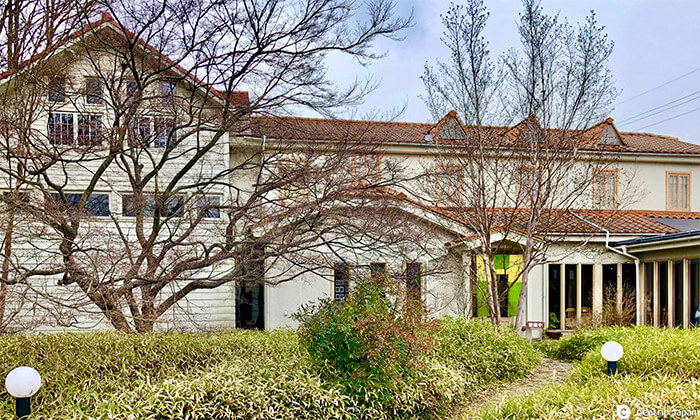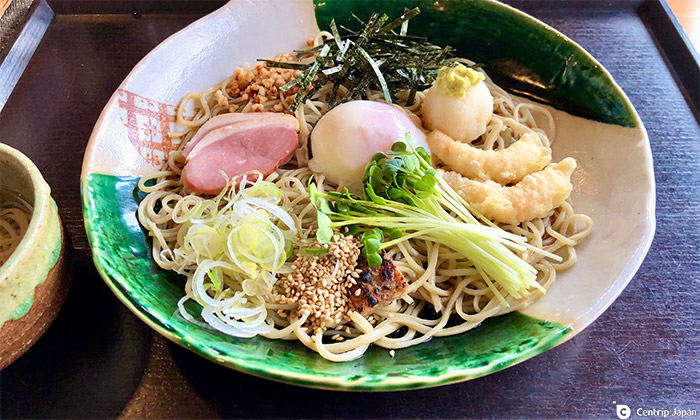 Azumino Art Hills Museum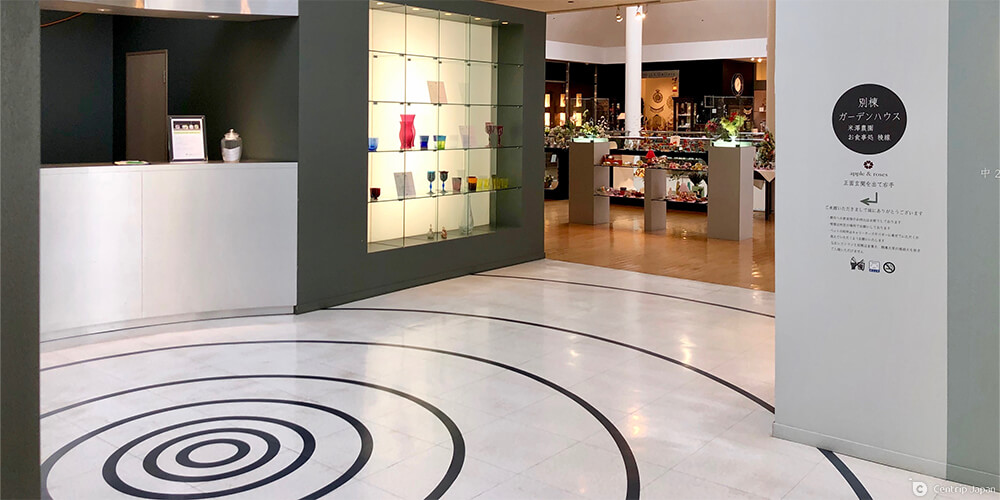 The Azumino Art Hills Museum combines art displaying Emile Galle's work a glass blowing studio, shops, and a restaurant.
The workshop on the first floor can be seen from above, so you can watch as glassware is made. If you want you can also try your hand at glassmaking. Reservations are not required.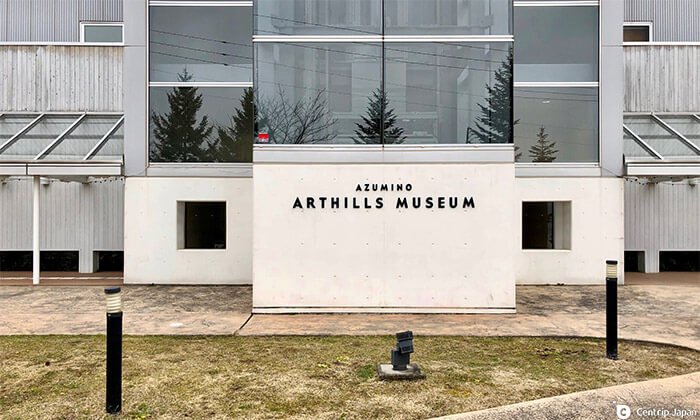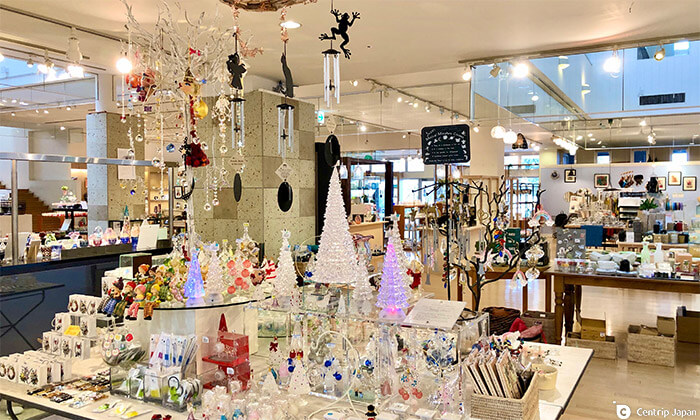 Hachimen Daio No Ashiyu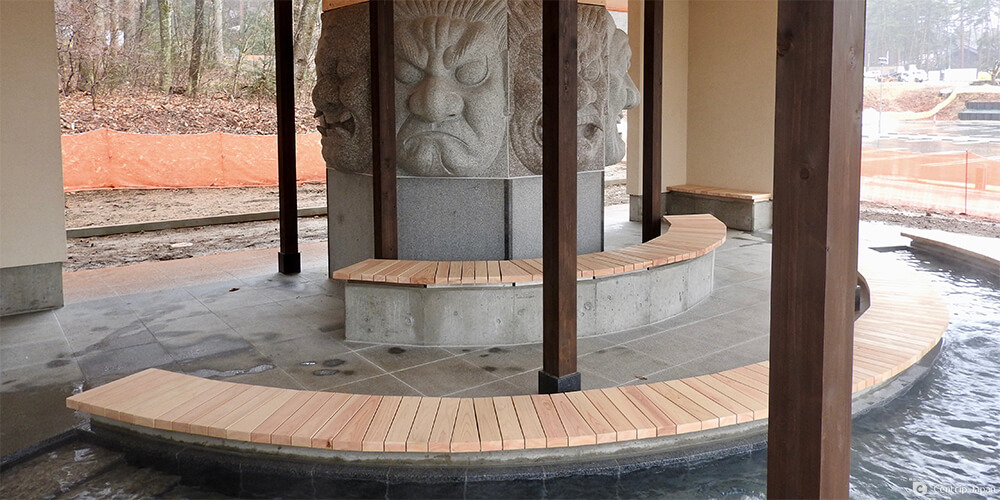 Near Azumino Art Hills Museum, there is a public bath facility called Shakunagenoyu, and a footbath facility called Hachimen Daio No Ashiyu. Eight faces with different expressions look out from the center, with hot water surrounding them. It's a refreshing spot to warm your tired feet during your walk around Azumino. The footbath is free and available to everyone. It is open from 10 am to 8 pm.
Wrap-up
Japan is a country with more than 70% of its land area covered by mountains. In Azumino, you can feel the impact the mountains have had on Japan. See the magnificence of the Japanese Alps as they spread throughout Azumino's beautiful countryside. Here you can experience not only shopping in the city center, and visiting Japanese temples and shrines, but also the wonderful sights of Azumino.
Click here to get the latest information on Central Japan.Centrip Japan - Nagoya and Chubu Information