| Centrip Editorial Board
Mikawa Museum of Glass Art and Crafts
Nishio City is in the Mikawa area in the western part of Aichi Prefecture. Recently, in addition to traditional tourist attractions based on its unique food cultures, such as matcha green tea and miso (bean paste), the city has been attracting attention for its variety of photo-worthy spots and cultural facilities and is now firmly established as a popular tourist destination in the Chubu and Tokai areas.
The center of Nishio City is one hour from Nagoya to Nishio Station via National Route 23 (Meiho Road) when using a car and about 50 minutes from Meitetsu Nagoya Station to Nishio Station on the Meitetsu Line when using public transportation.
This article introduces five spots to visit now in the urban area of Nishio City, including the Mikawa Crafts and Glass Art Museum with its giant kaleidoscope. Also, see Matcha Sweets Experience & Walking around Sakujima, an Island of Art, which introduces how to find your way around Nishio City with a focus on Sakujima, and Tombolo Higata and Mer Brillante in Higashi Hazu, introducing the miraculous scenery that appears due to the tombolo phenomenon.
Five must-visit spots in Nishio for sightseeing
Mikawa Museum of Glass Art: A photogenic spot!
The Mikawa Museum of Glass Art is one of the most famous photo spots in the Chubu and Tokai areas. The contrast between the geometric stained glass patterns and the silhouettes of people makes it a popular spot, especially on social networking sites.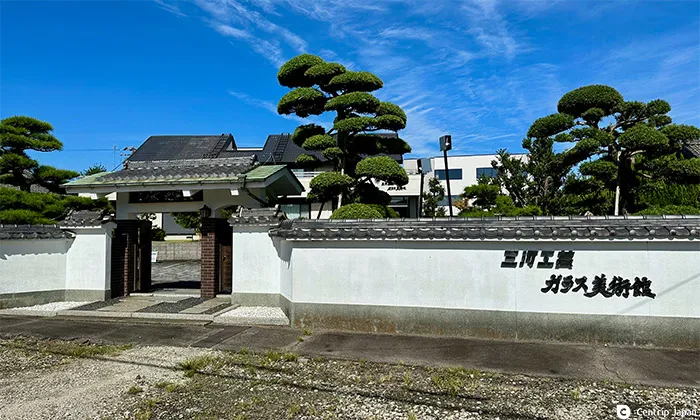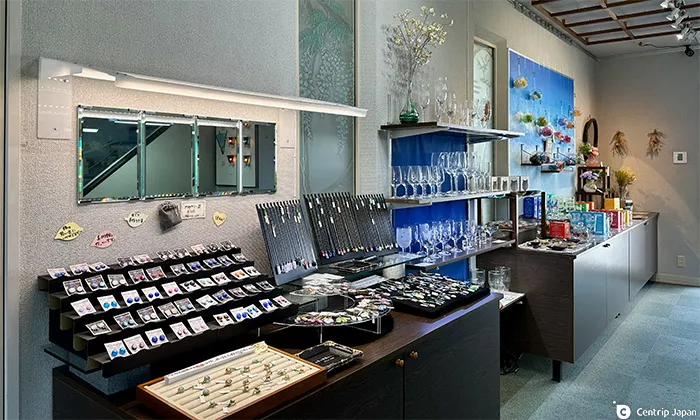 The Mikawa Museum of Glass Art opened in 2000 with many unique glass artifacts. Besides exhibits, they sell original goods at the on-site store. Visitors can experience glass crafts such as stained glass and kaleidoscope making (reservations are required for the hands-on experience).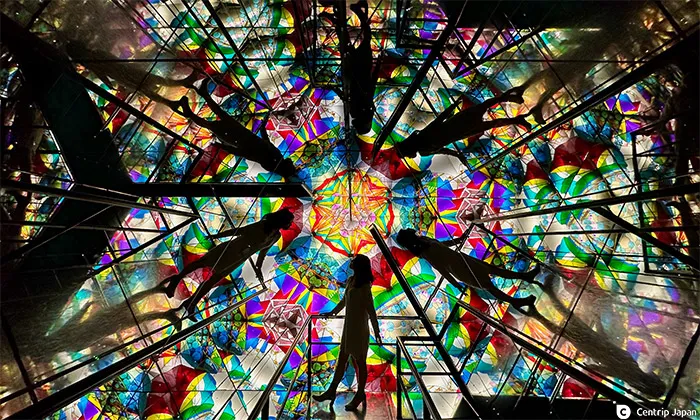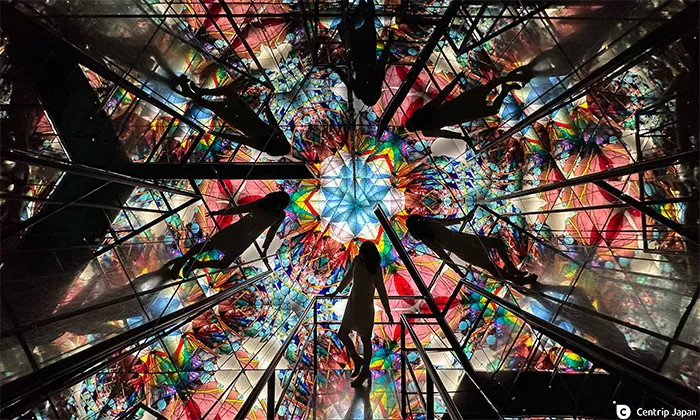 The museum's centerpiece is a giant kaleidoscope called the Sphere. It was created based on Director Kamiya's idea of " How wonderful it would be to be able to enter a kaleidoscope." At 7.3 m long, 3.1 m wide, and 2.55 m high, the giant kaleidoscope was listed in the 2002 edition of the Guinness Book of Records as the world's largest kaleidoscope.
As soon as you step into the kaleidoscope, the stained glass windows start spinning with sounds reminiscent of outer space, and reflections from the 54 mirrors create various patterns. The show's second half, when the entire room brightens, makes the silhouettes of people reflect off the glass. It is the best time to take a picture.
You can take as many photos as you want, but since this is a popular spot, there is often a long line waiting for their turn. As of October 2022, video recording in the kaleidoscope is now permitted. Visitors are encouraged to capture their favorite moments from the video.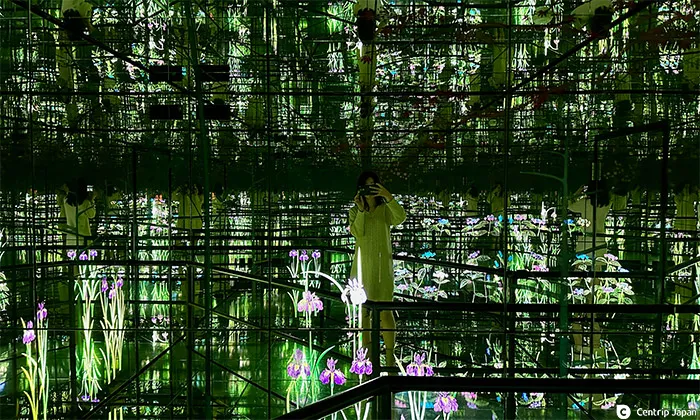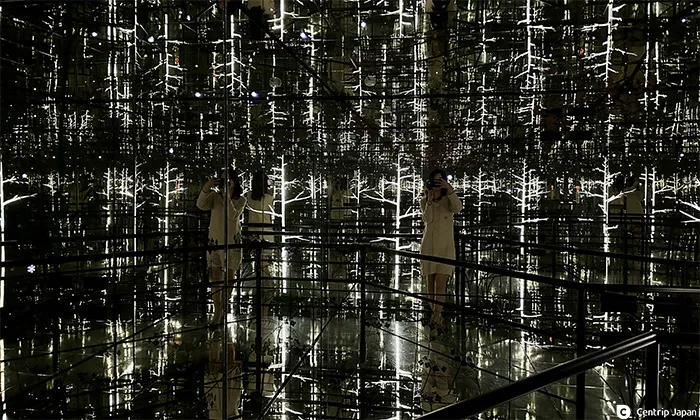 Another highlight is the Sculptured Mirror Room. Mirrors covering the room make it impossible to tell where walls start and mirrors end. It leaves visitors feeling like they have wandered into a mysterious universe. The mirrors in the room are beautifully sandblasted and painted with the theme of four seasons, and the room is also a favorite spot for taking impressive selfies.
Shotsuruen: Taste the best green tea town in Japan, Nishio.
Nishio City is the leading producer of Matcha (powdered green tea) in Japan. The amount of tea produced in Nishio before it is ground into matcha accounts for about 20% of the nation's total production. Matcha production in Nishio is said to have flourished due to the rich soil provided by the Yahagigawa River and the abundance of granite mined nearby, which is necessary for tea mortar production.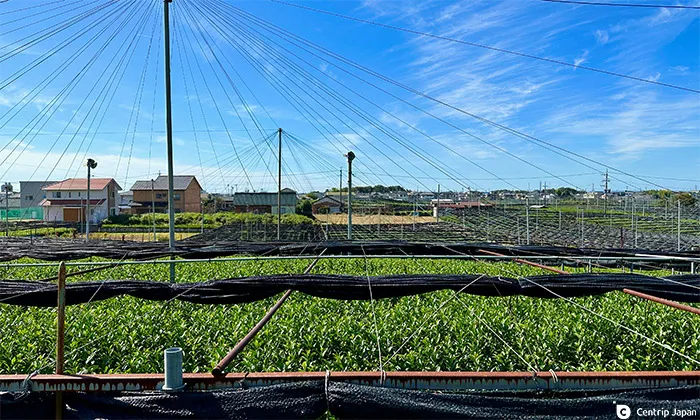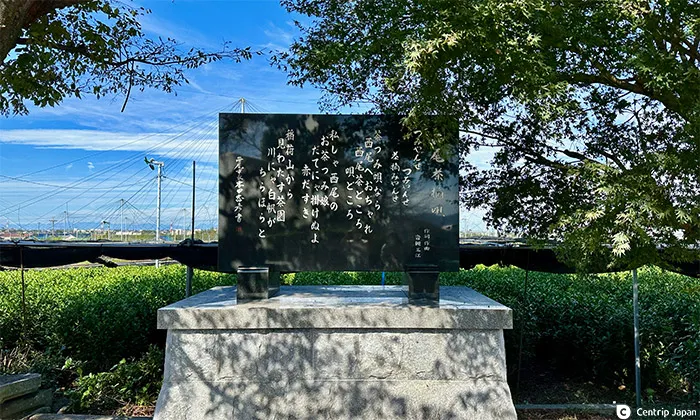 The Inariyama Tea Garden Park boasts a panoramic view of Nishio's tea plantations. The park is on top of a small hill near the banks of the Yahagigawa River. During the tea picking season in May, visitors can watch the pickers working amidst the beautiful green rice paddies.
In addition, there are several tea stores in Nishio City, each with its unique flavor, offering different ways to enjoy Nishio's matcha tea. For this report, we visited "Shotsuruen," one of Nishio's representative long-established tea shops.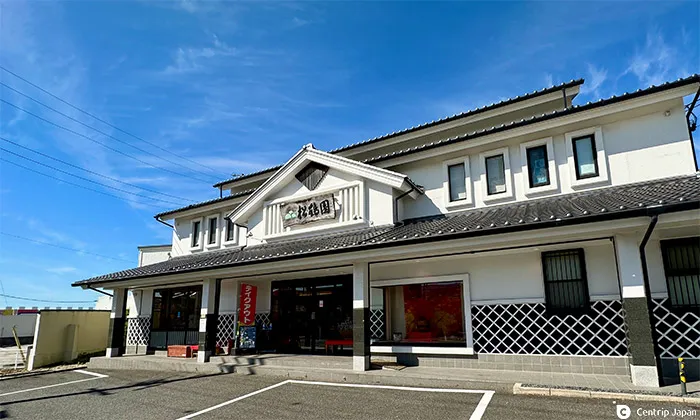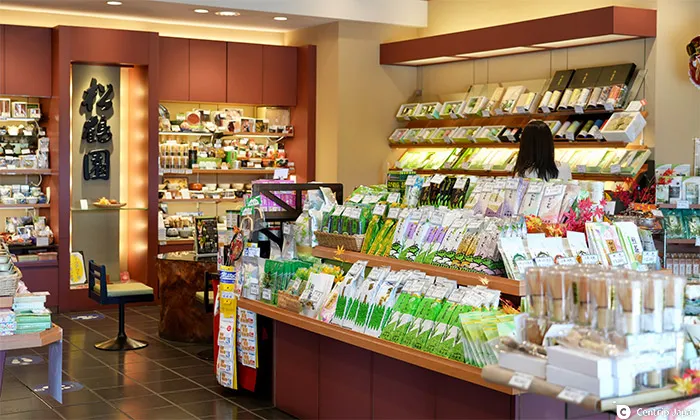 Shotsuruen sells original products like matcha, green tea, and tea-based confections. The store also has a Sayu, which offers matcha green tea, wagashi (Japanese sweets), and the very popular matcha parfait.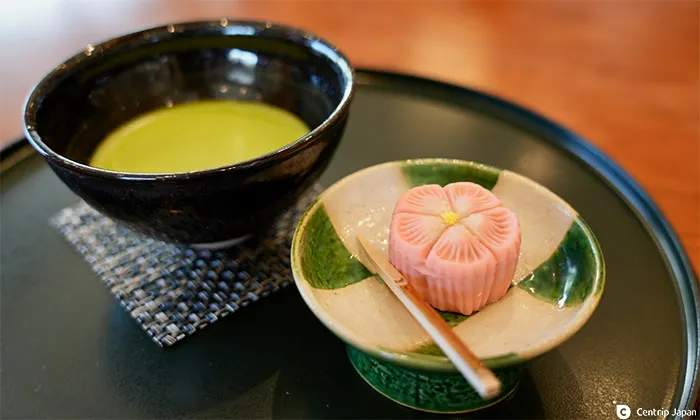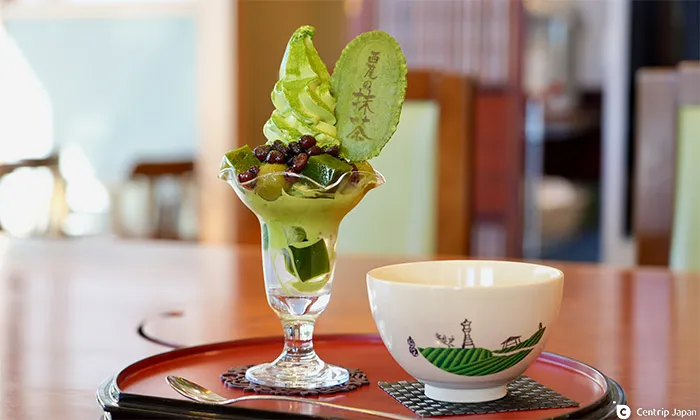 Group reservations are required to tour the matcha factory and experience the process of making matcha by grinding powdered green tea on a millstone (reservations for groups of 10 or more adults; ¥1,900 per person, including matcha and snacks).
Uotora: Eating Matcha! The birthplace of Nishio's "Tencha-meshi" (powdered green tea rice)
Japanese Cuisine Uotora offers matcha drinks and food. If you are looking for lunch with everything Nishio's has to offer, this is the perfect place for you.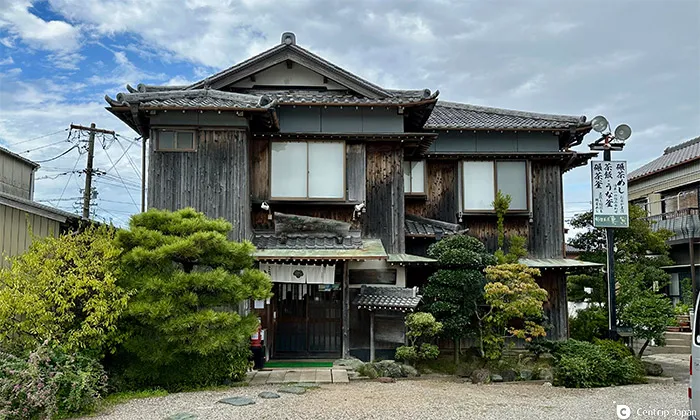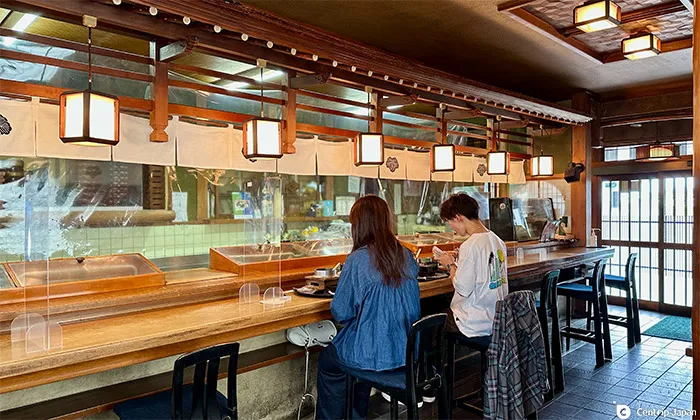 Uotora's signature Tencha Meshi is a dish of cooked rice with sea bream, topped with Tencha tea, so thick you can't see the rice underneath. The dish is visually impressive, and when you open the lid, the fragrant aroma of tea fills the air, whetting your appetite. Mix the rice in the pot well and serve with your favorite condiments.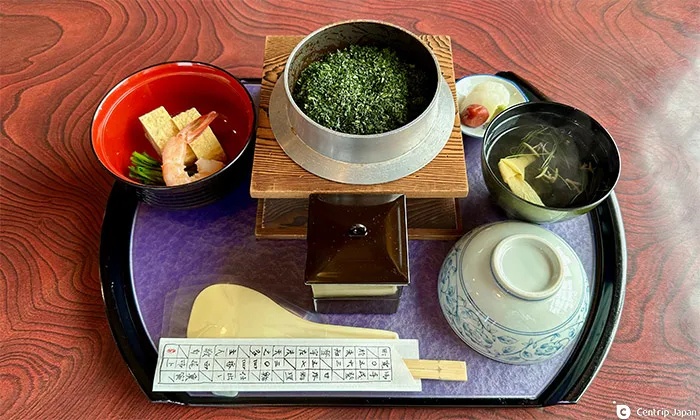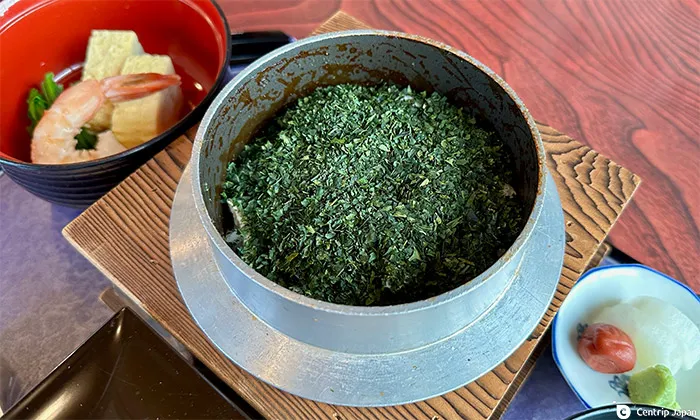 Since it takes about 20 minutes for the rice to cook after ordering it. So contact the restaurant in advance to let them know when you will be coming.
Miso Park Hatoya: A 100-year-old miso warehouse that provides insight into Nishio's brewing culture
Aichi has a mild climate, good-quality water, and an environment conducive to fermentation. The brewing of sake, vinegar, mirin, soy sauce, miso, and other products has flourished in the prefecture since early times. Nishio City, along with the neighboring city of Okazaki, is famous as the center of soybean miso (red miso). Soybean miso is an indispensable ingredient in miso katsu, dote-ni, miso nikomi udon, and other dishes that makeup Aichi's food culture.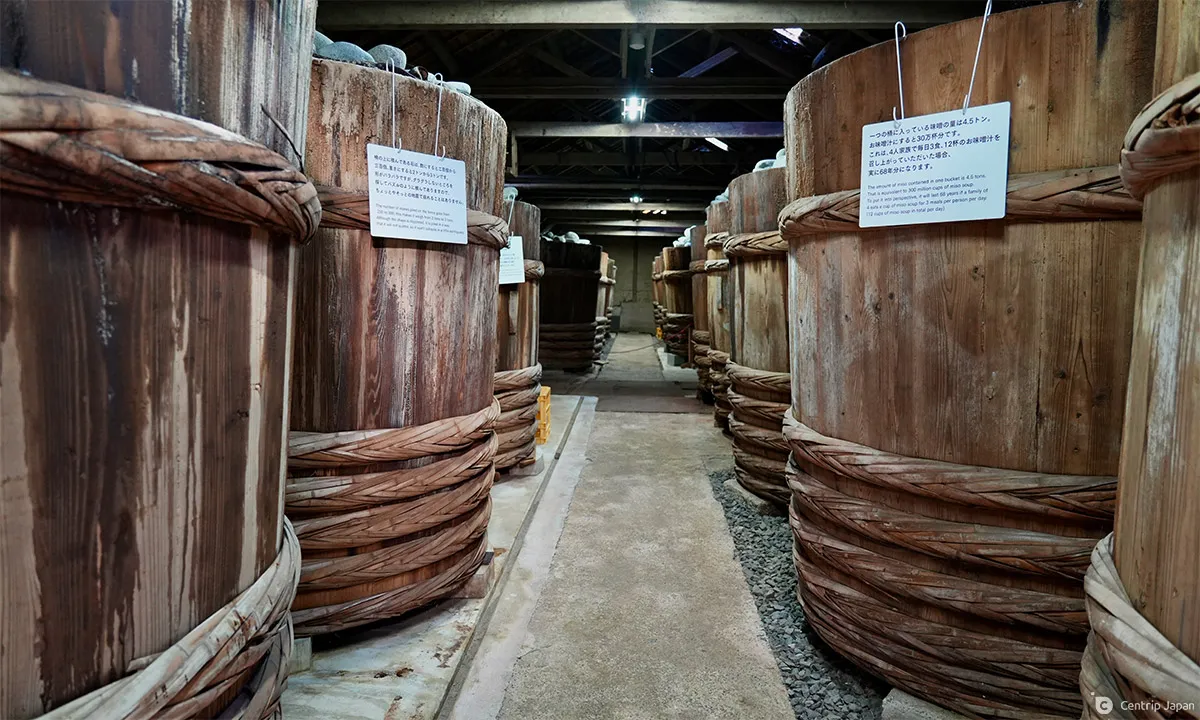 The sight of the warehouses lined with impressive wooden vats
Visitors can observe the production process of soybean miso and get a taste of Nishio's brewing culture at Miso Park Hatoya. Hatoya, founded in 1861, brews soybean miso and white soy sauce. The founding family, Toriyama, were the lords of Nishio Castle, the symbol of Nishio City, during the Edo period (1603-1868).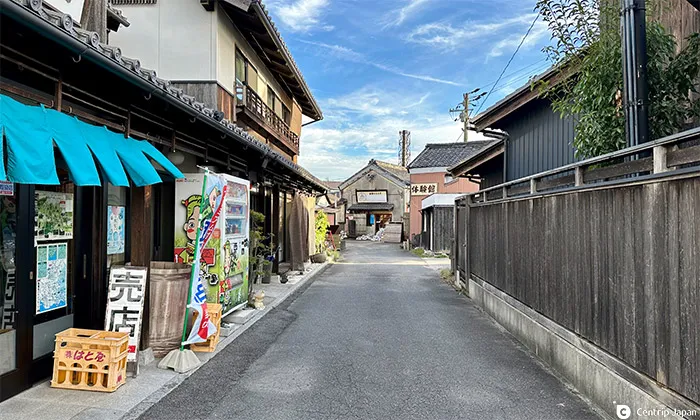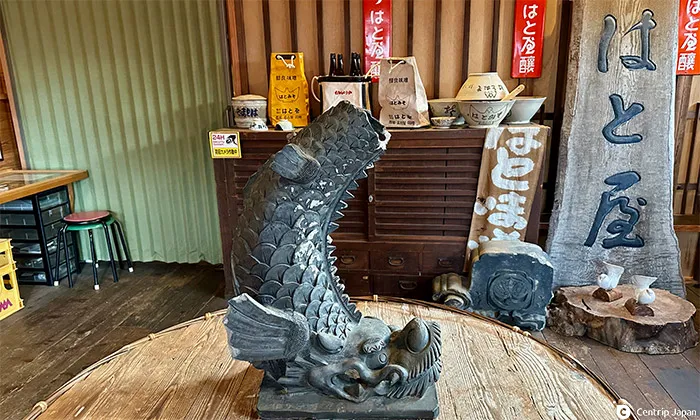 In 2009, Miso Park opened a complex to miso. Visitors can tour the inside of the storehouse and see how miso ferments using large wooden vats and valuable materials.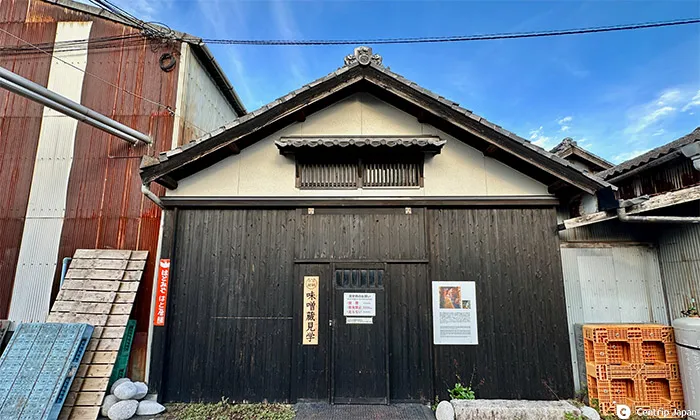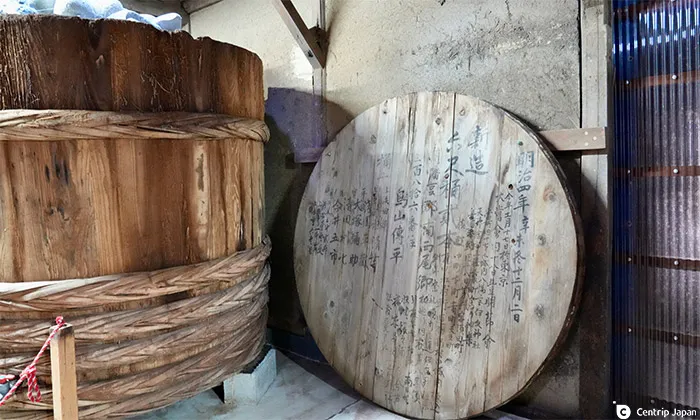 As you enter the miso warehouse, built in 1904, the size of the wooden barrels and the stones piled on top of the barrels are astonishing. Inside the storehouse is a large bottom plate used on the wooden barrels for over 100 years is also on display.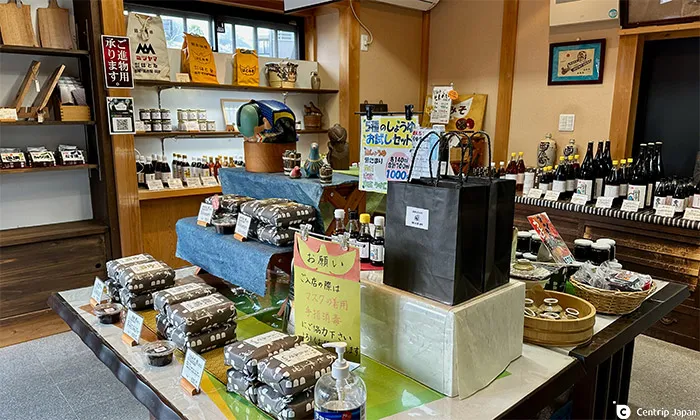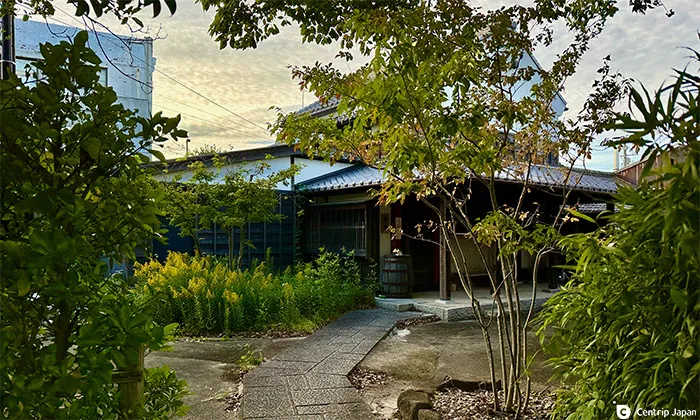 Visitors can tour Miso Park any time, and reservations let you experience making miso-maru (miso soup stock for one person) using a combination of miso and dried ingredients or making original dressings for a fee.
The bar Den no Kura is an old remodeled warehouse on the premises of Miso Park. There are plans to open other restaurants in old private houses with miso and fermented food as themes, and the facility is likely to become a place to enjoy in various ways.
Iwase Bunko: Japan's first "antiquarian book museum
Iwase Bunko is a unique museum considered to be the first antiquarian book museum in Japan. It was established in 1908 by Yasuke Iwase, a wealthy businessman in Nishio City, who wanted to contribute to society through books and is now operated as a municipal facility of the Nishio Municipal Government.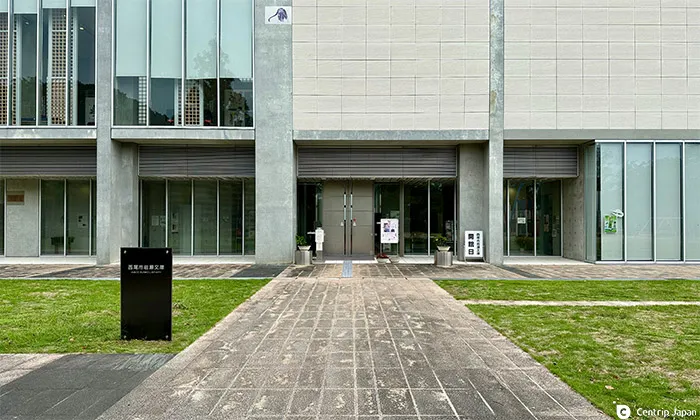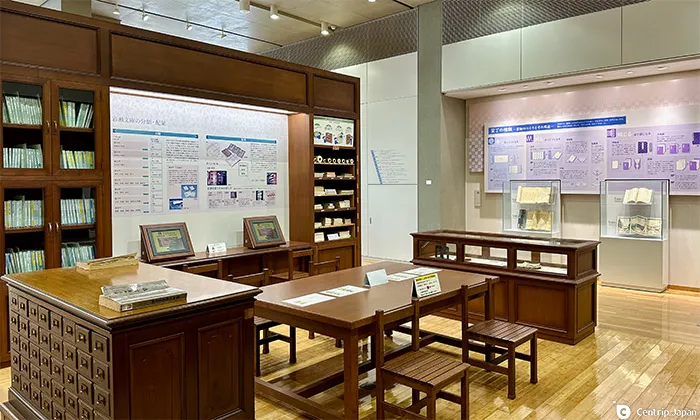 The Iwase Bunko collection contains 80,000 volumes of books, including important cultural treasures. But the most astonishing part of the collection is that almost all of the books can be touched and viewed by anyone (even visitors to Nishio City).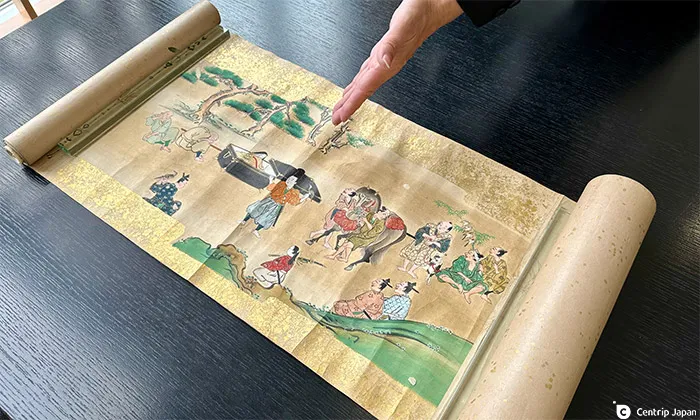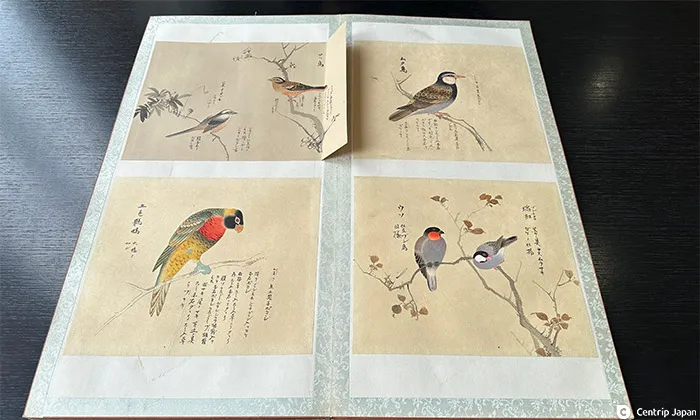 Feel free to tell the curators what you would like to see. From something as simple as "I would like to see a beautiful picture scroll that a princess might have read several hundred years ago," or "I would like to solve a book of problems on Japanese mathematics from the Edo period," or even "I would like to see something rare." You can ask them to suggest a variety of books.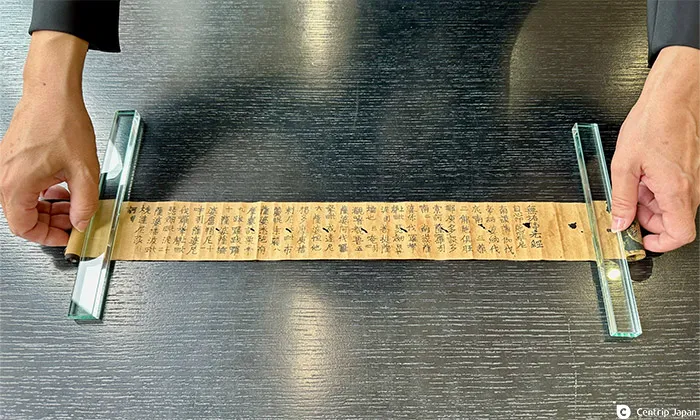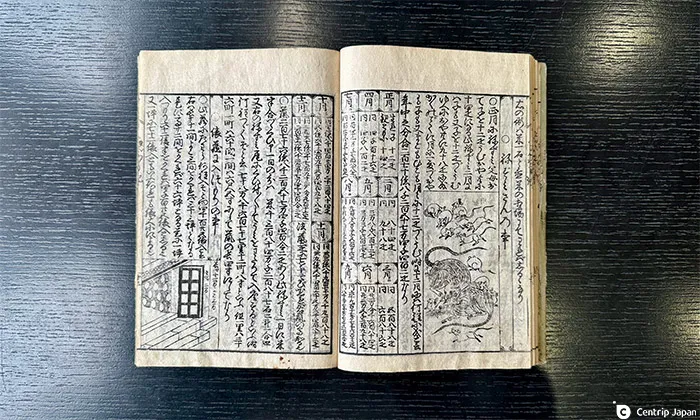 We were introduced to a medieval picture scroll called "Whispering Bamboo". As we opened the scroll, he carefully explained the story to us: "A monk, in love with a beautiful daughter, whispered to her parents in the middle of the night using a bamboo tube, urging them to send their daughter to the temple in a long box. On the way to the temple, the daughter was rescued by a passing nobleman, and a cow was placed in the long box in her place. The monk was surprised when he opened the long box."
Iwase Bunko is a one-of-a-kind facility that allows visitors to come into direct contact with valuable Japanese classic books. Amazingly, such a facility operates without an admission fee. If you are interested in Japanese culture, you should visit.
*As of October 2022, the seating capacity in the reading room was decreased to prevent the spread of COVID-19, and reading materials are available only by reservation.
Wrap-up
Did you like this introduction to the standard tourist attractions in the Nishio city center area? Nishio City has a wide variety of places to visit. Ghibli Park, opening in November 2022, is closed, so make sure you take a trip to Nishio.
Click here for tour information on NishioNishio Special Tour
Click here to get the latest information on Central Japan.Centrip Japan - Nagoya and Chubu Information