| Centrip Editorial Board
Snow Play and Strawberry Picking near Nagoya
If you are in the Nagoya area and want to have some fun in the snow, you can go to a ski resort in Nagano or Gifu Prefecture.
There are easier ways to enjoy winter on a day trip Nagoya with two activities: sledding and strawberry picking. We hope you find this useful when deciding where and how to spend your winter during your stay in Nagoya.
Sledding Slope in Asahi Kogen Genki-Mura
The first is the sledding slope at Asahi Kogen's Genki-Mura in Toyota City, east of Nagoya.
Genki-mura is a large recreational facility with a campground, barbecue area, activities like astronomical observation, and a small petting zoo. In winter, the slopes are covered with artificial snow and are open for sledding. It can be reached from Nagoya by car. There is not much snow in the area, but the road's surface can be icy, so use winter tires if possible.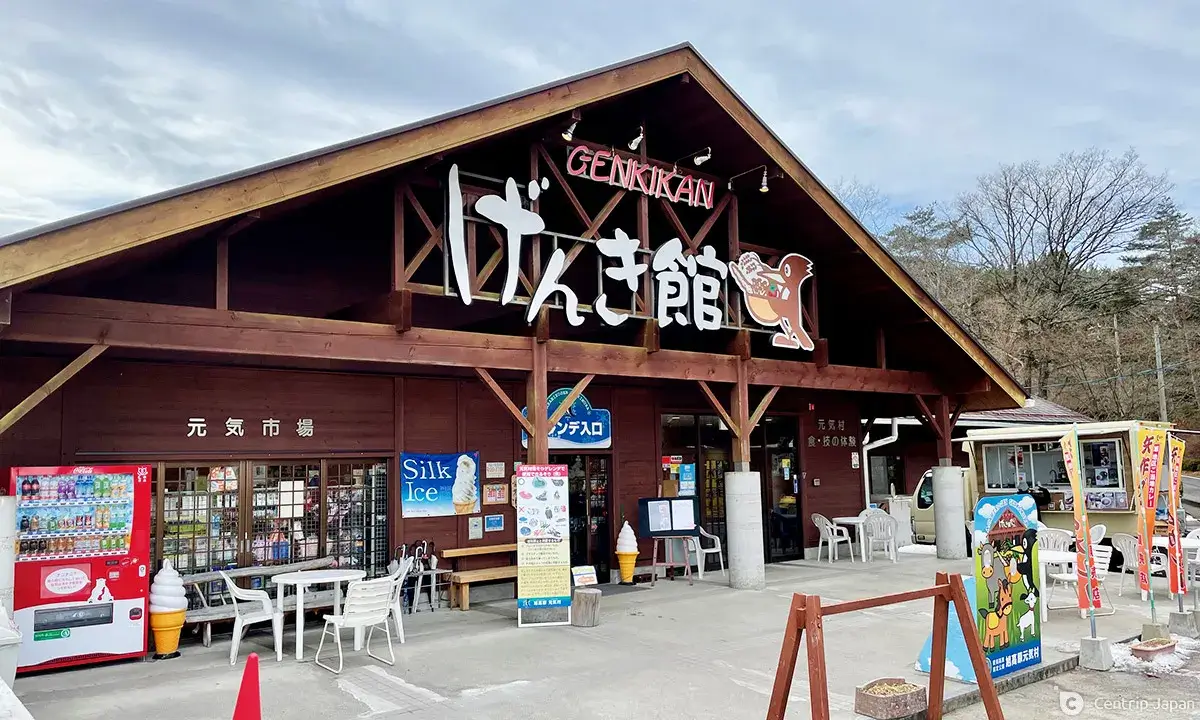 Genki-kan is the entrance to the slopes.
The sledding slope at Genki-Mura is popular because of its convenient location: it is close to Nagoya and easy to reach. The trip from Nagoya city takes about an hour and a half by car, and admission is only ¥500 for a full day of fun. Everything is available to rent, so don't worry if you don't have a sled or winterwear.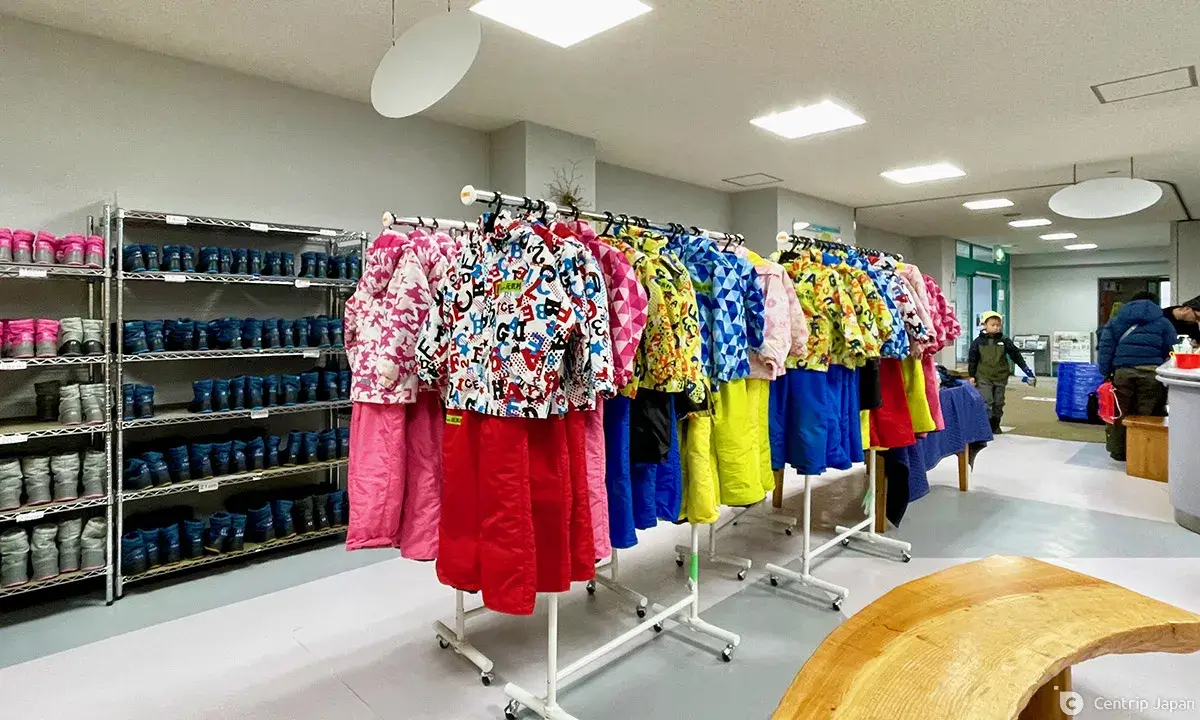 winterwear, boots, gloves, all the necessary gear for rent.
It is a sledding-only slope, so children can enjoy sledding without worrying about skiers and snowboarders.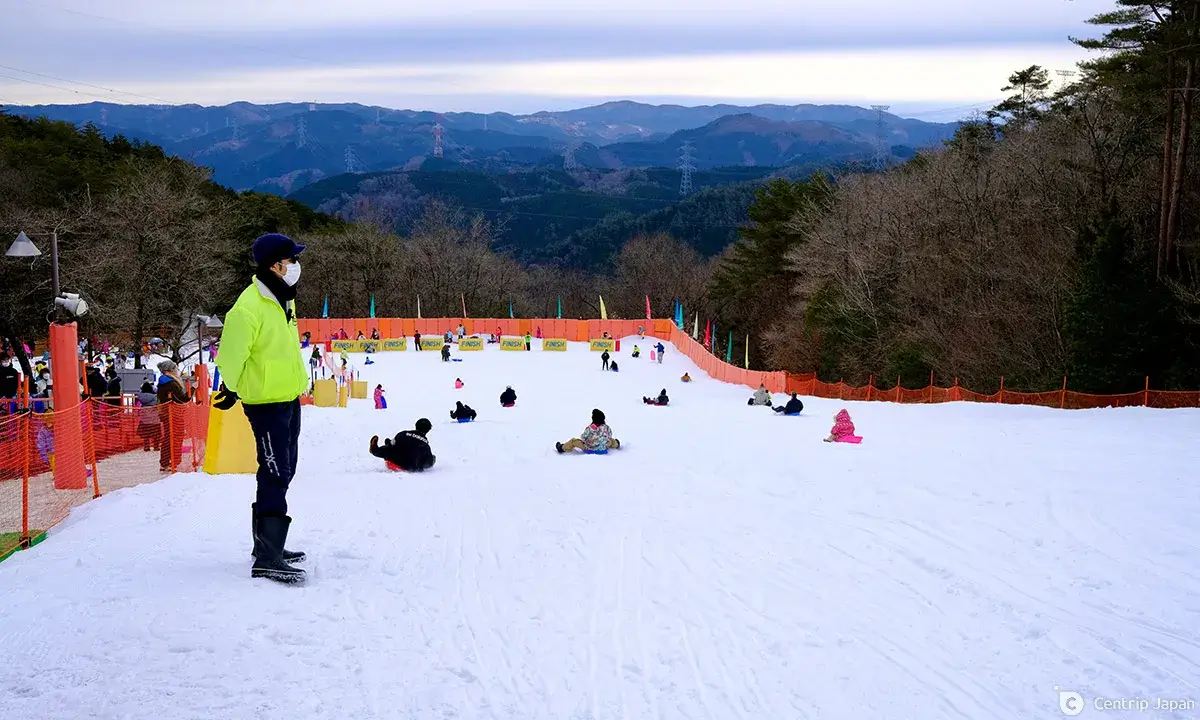 A view of the slopes with staff watching over us
The slope is about 100 meters long for children to enjoy sledding. You can get back to the top using the "moving walkway." It takes about 10 minutes to sled down and get back up top to start again. This day the kids had a blast and didn't tire of sliding down the slope dozens of times.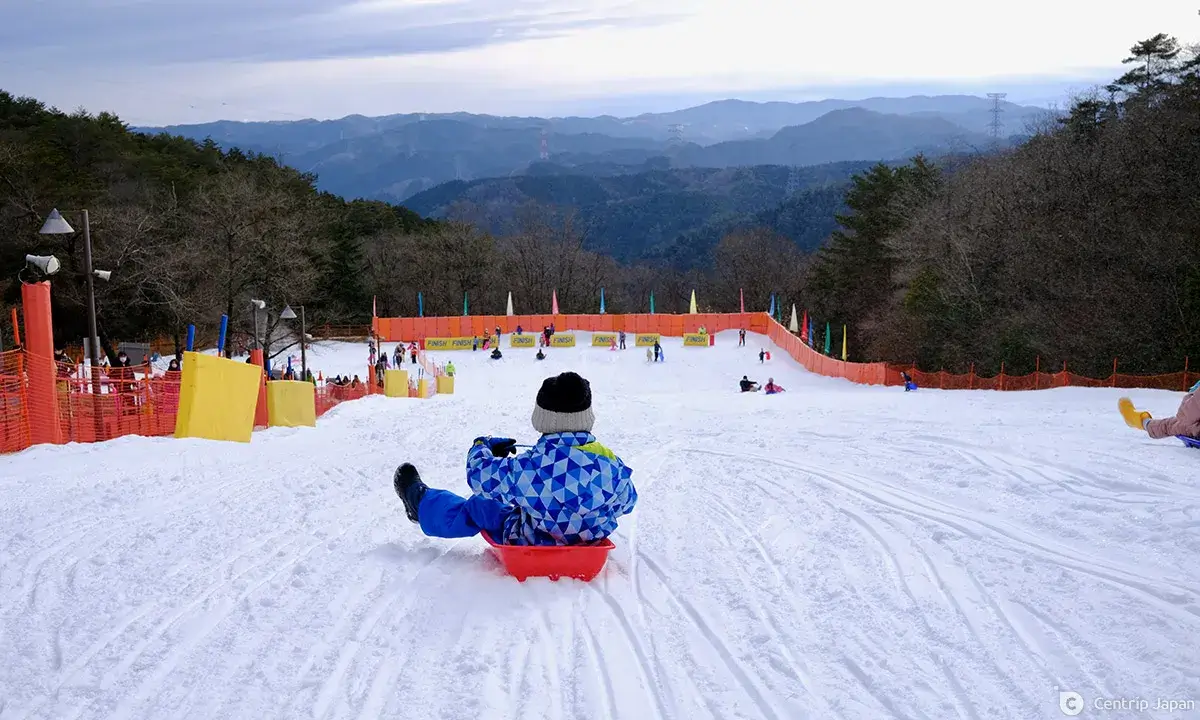 A great view of the mountains at the start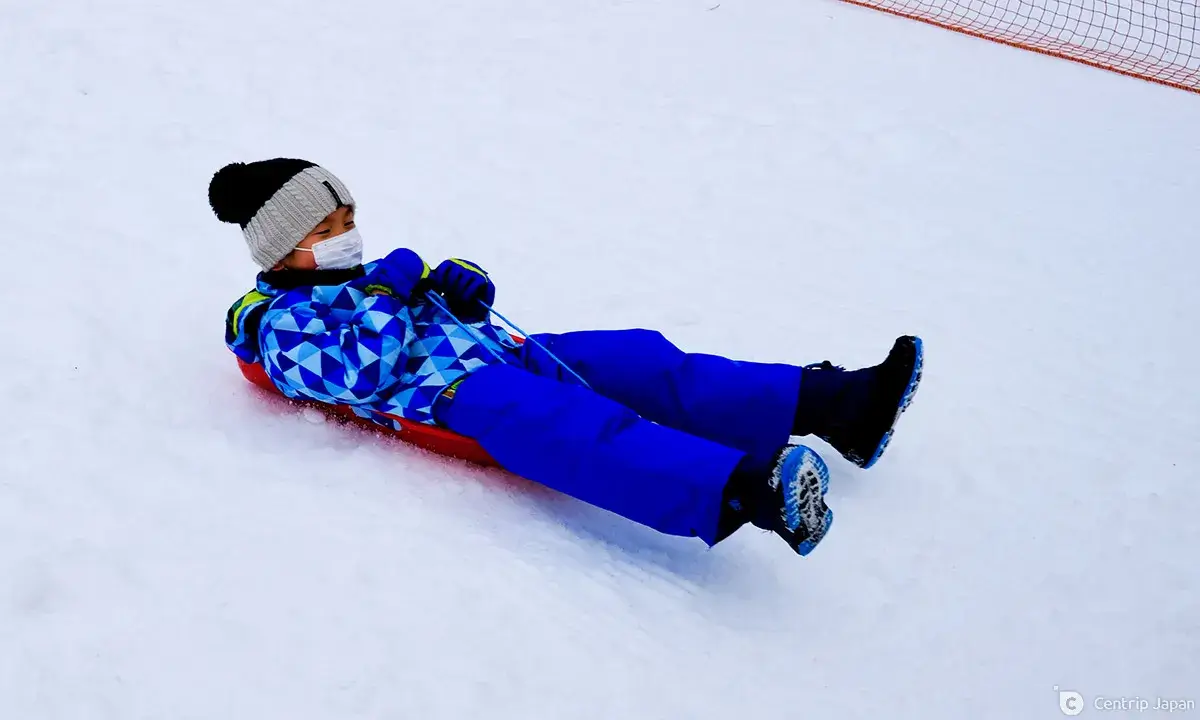 Luging downhill very fast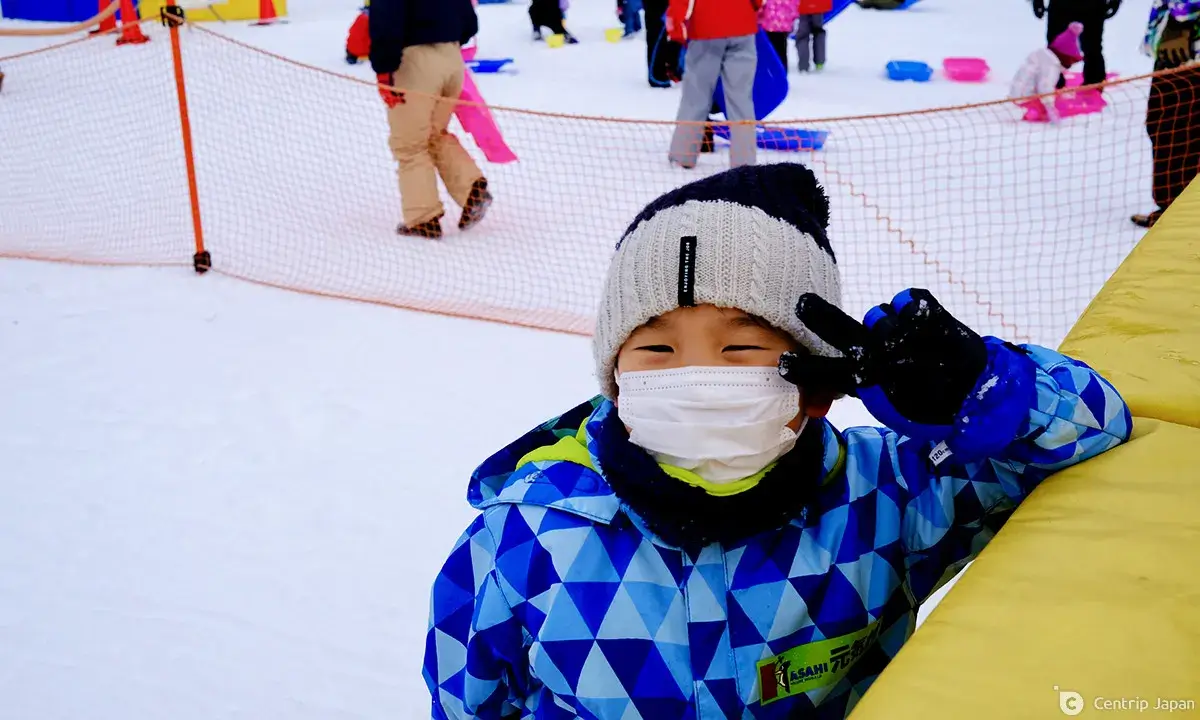 A big smile on his face as he reached the goal
On the slope is a small area where children can play in the snow. It was wonderful to let my children play in the snow somewhere nearby rather than having to drive them to a faraway ski resort.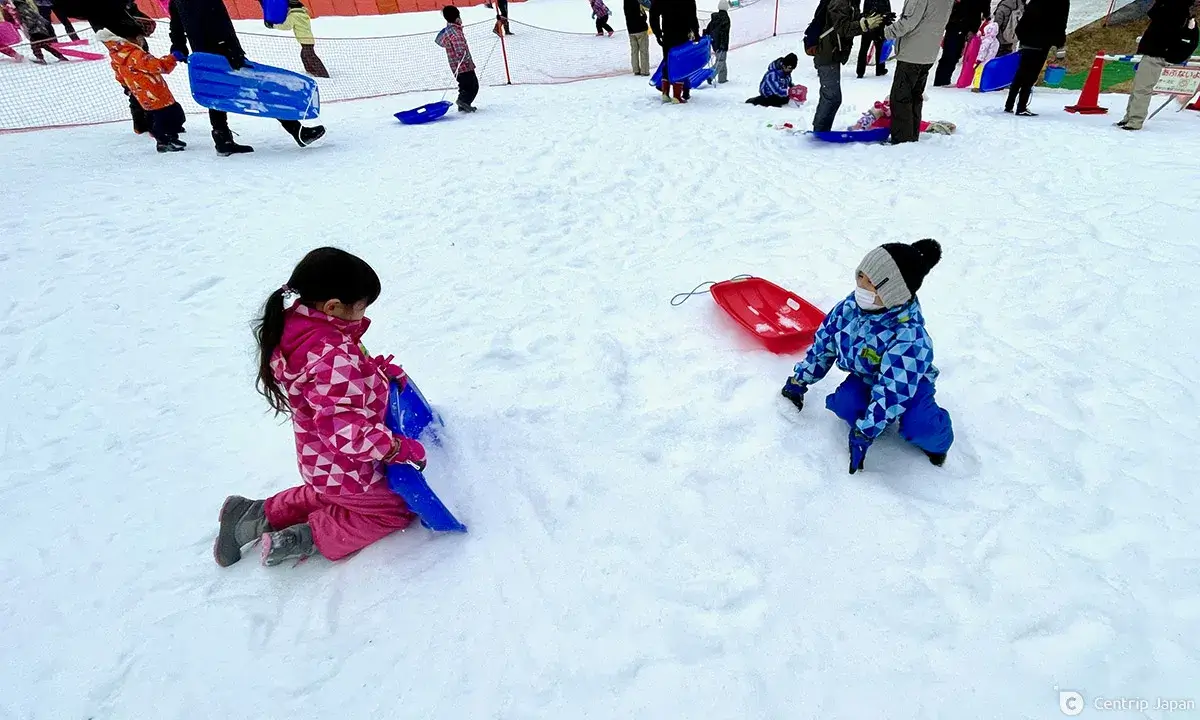 There is also a space where you can play in the snow.
Inside is a restaurant that offers some great dishes, especially for children. The restaurant's specialty is a uniquely shaped curry (Yahagi Dam Curry) that resembles the shape of a nearby dam. Around the slopes, there are also food stalls selling local food such as grilled game meat skewers and Gohei-mochi (rice cakes). It is nice to eat outside while taking in the snowy scenery.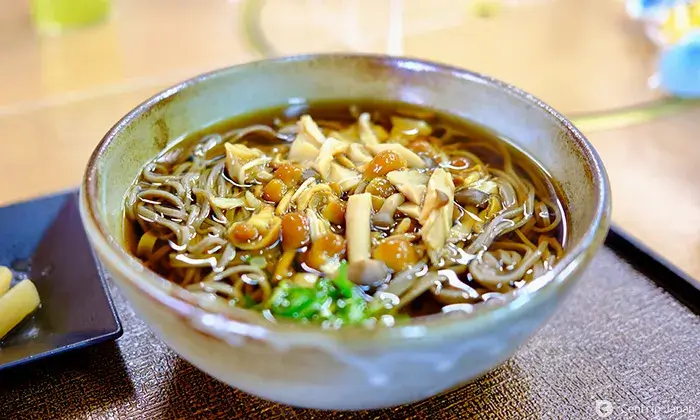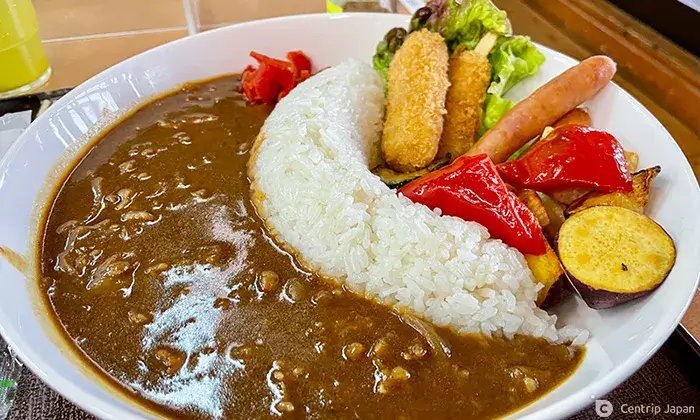 <Open season and hours of operation>
• Early December to March 31 (season changes depending on the year)
• 9:00am-4:00pm
<Entrance fee>
• ¥500 (for ages three and up)
<Rental fee>
Sleds: ¥550
Children's clothing set: ¥3,500
<Directions by car from Nagoya> • From Nagoya IC, take Aichi Prefectural Road No. 60 Nagoya Nagakute Route for about 30 minutes in the direction of Nagakute.
• From the Yakusa IC, take the Sanage Green Road (toll road).
• Drive for about 15 minutes to the Rikiishi IC.
• Get off at the Rikiishi IC and drive for about 40 minutes.
The children enjoyed playing in the snow and seemed reluctant to leave. Since we were nearby, we decided to try another winter activity near the slopes.
Strawberry Picking: Strawberry Park Mifune
Strawberry picking is another popular winter activity for families around Nagoya, along with snow sledding. For this, we traveled to Strawberry Park Mifune, a farm in Toyota, the same city where we went sledding. It's near the Shidare Interchange on the Sanage Green Road, about halfway between Nagoya and the sledding place.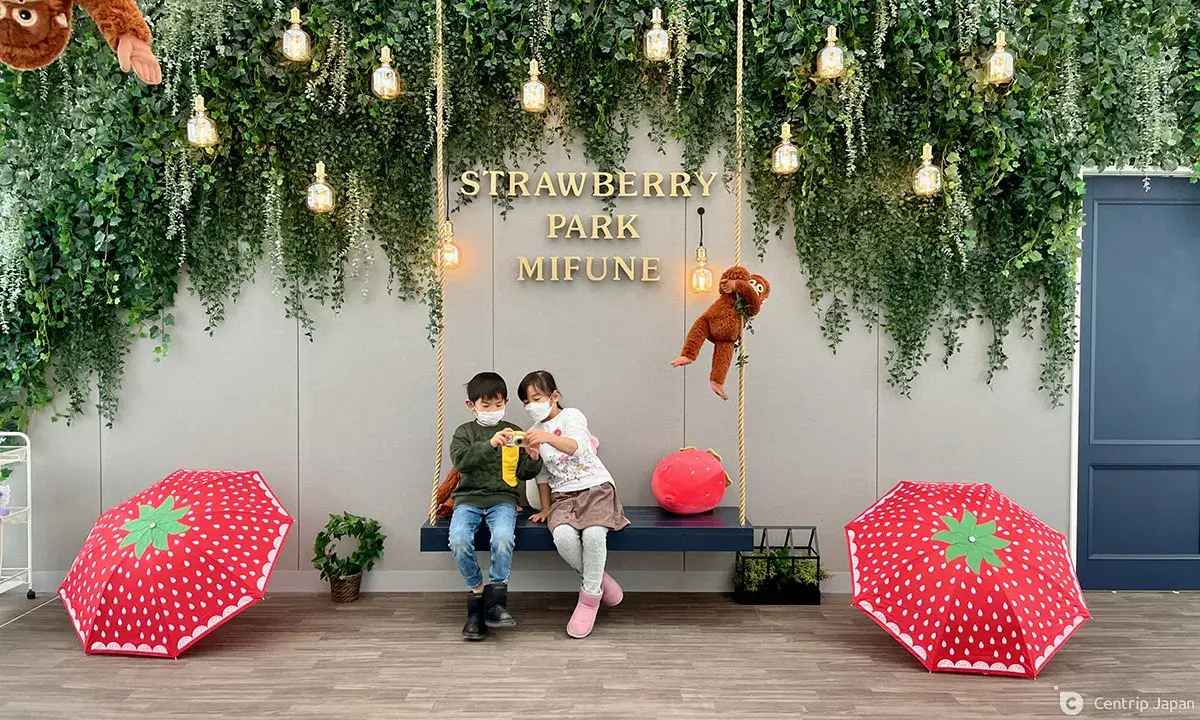 First, a commemorative photo
Aichi Prefecture, as well as the neighboring Shizuoka Prefecture, is a prominent strawberry-producing region. There are many tourist farms near Nagoya where you can pick strawberries. Among them is Strawberry Park Mifune. It is a new farm that opened in 2021. The farm has many photogenic spots and is popular with children and young women.
The farm facilities are very advanced. The entire floor of the greenhouses is concrete, so you can pick strawberries without touching any soil. Sanitary precautions are also in place.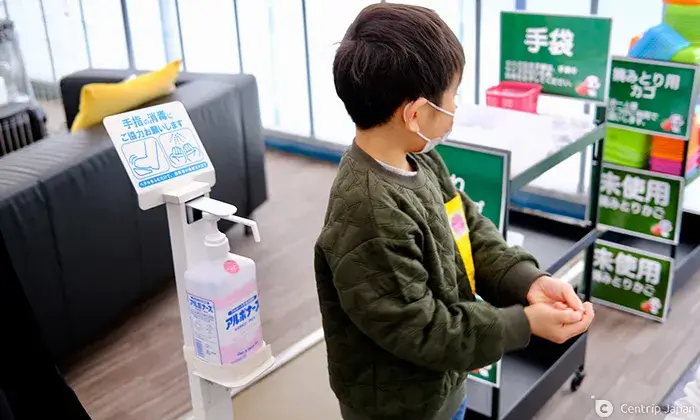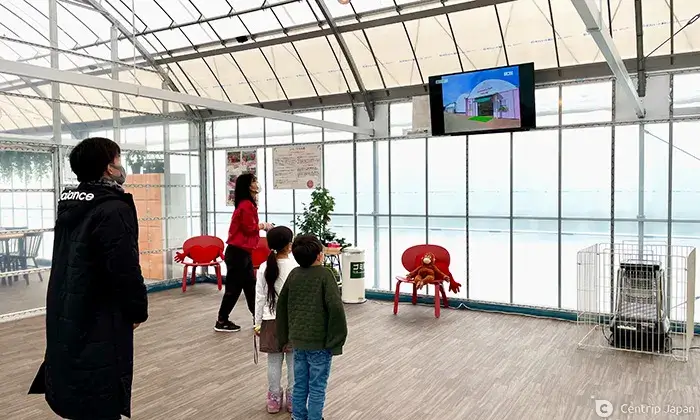 Before we started picking strawberries, we watched a video that explained the facility and how to pick strawberries (the video has English subtitles). After thoroughly disinfecting our hands, it was time to start picking strawberries. We had 45 minutes to pick and eat all the strawberries we could within the time limit!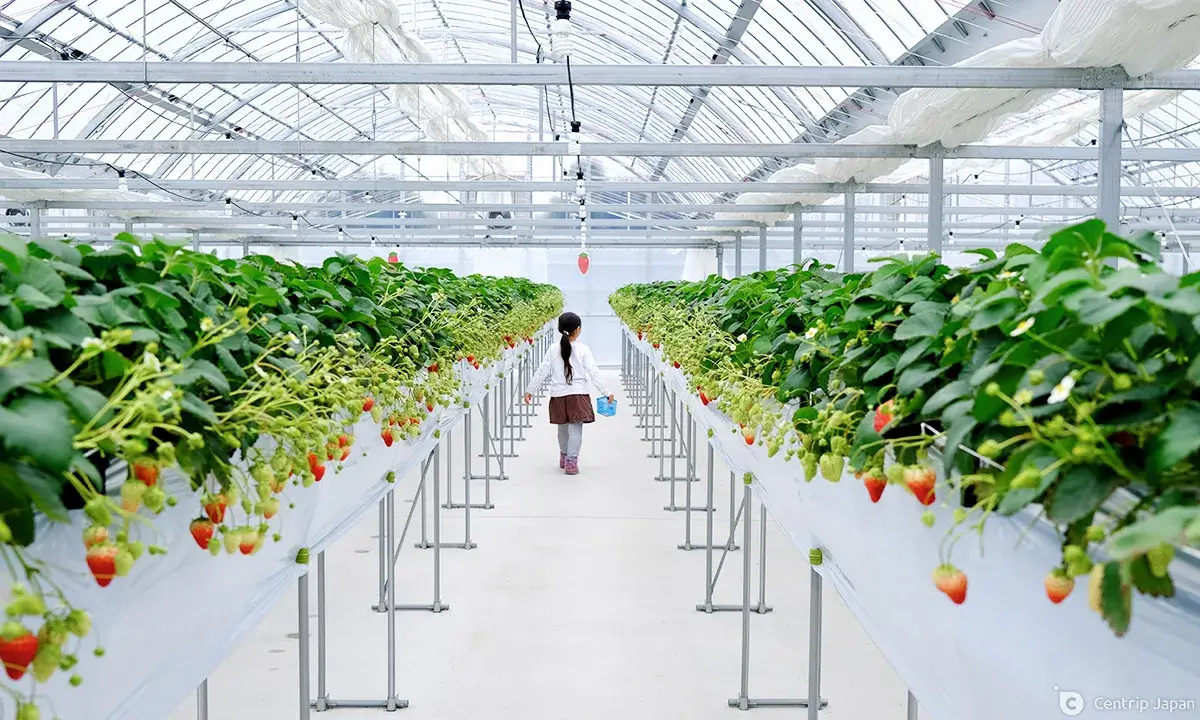 The farm is big and strawberries that are ready to eat are clearly marked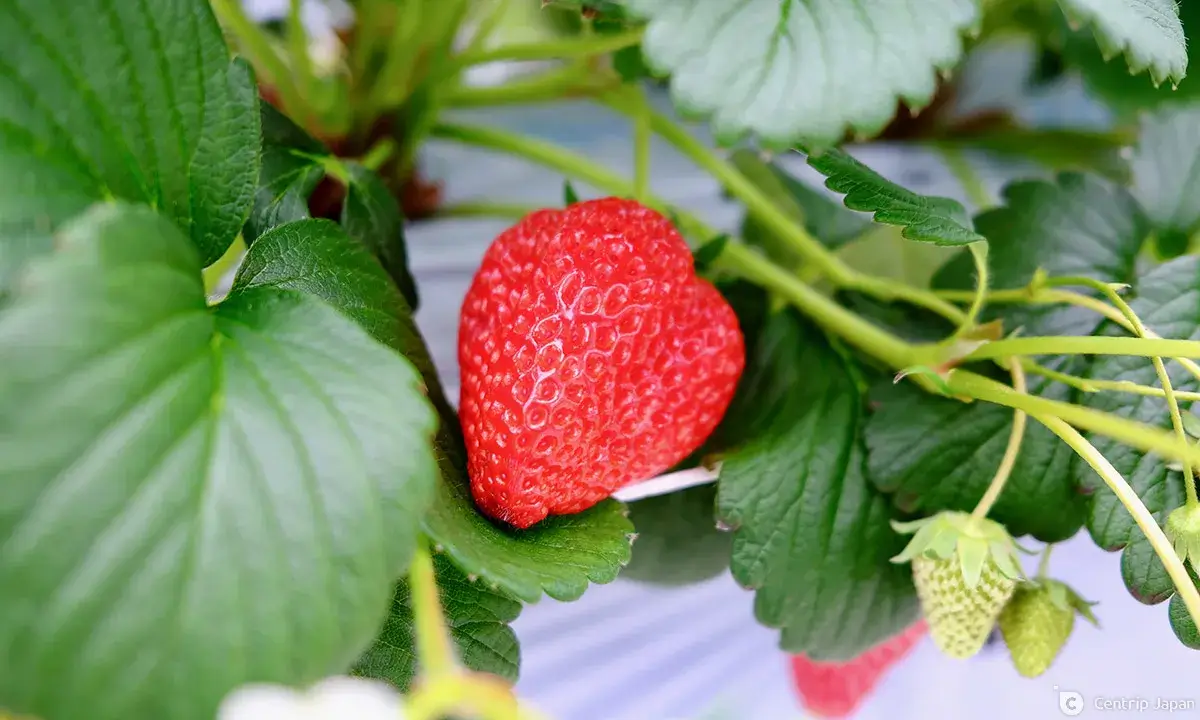 Find the ripe strawberries
The greenhouses are large and have ripe strawberries, ready to eat, indicated by the strawberry-shaped marks on them. Many strawberries are ready to eat, probably because the number of visitors is limited. Some of the strawberries are surprisingly large.
Inside the greenhouses, there is a place where you can eat the strawberries you picked. You can order condensed milk for a fee, but the strawberries are sweet enough on their own. Picking strawberries with their own hands and eating them on the spot makes for an unforgettable winter memory for children.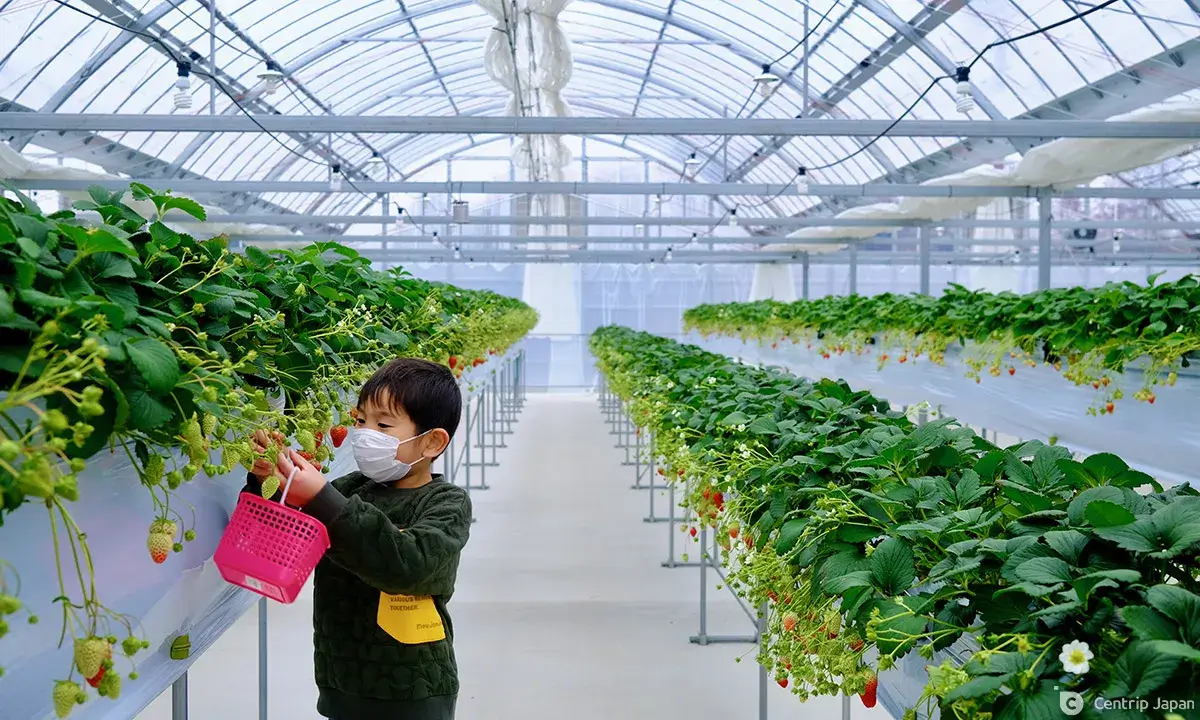 Picking and putting it in the basket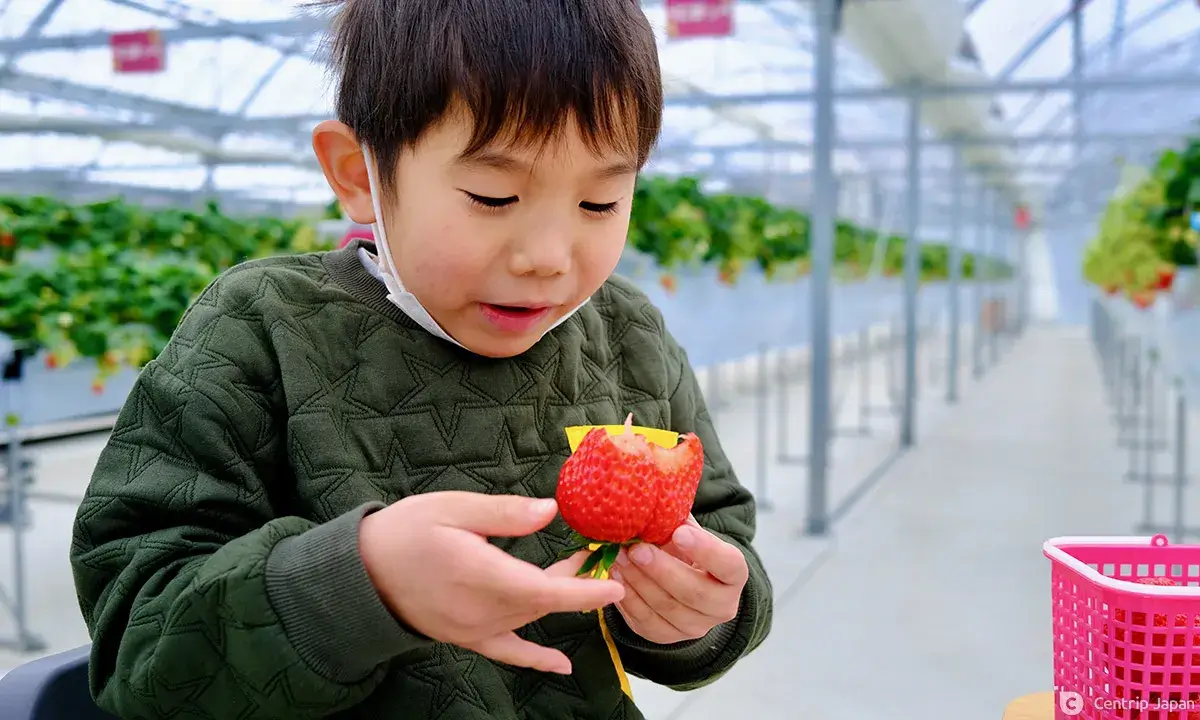 Sweet!
Just be aware you have to eat the strawberries you pick: they cannot be taken home from the greenhouses. Inside the farm, there is a store with strawberries available as souvenirs. It has a stylish and pleasant atmosphere and is a great place to stop by.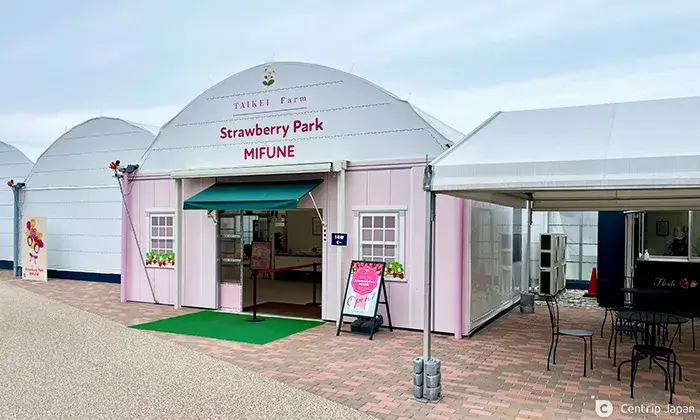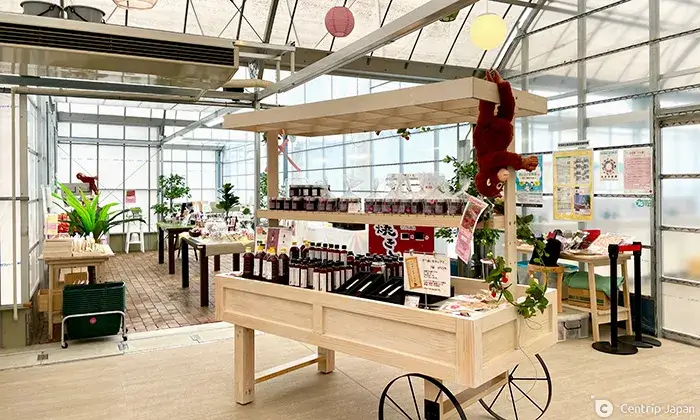 <Fee>
Adults: ¥2,300 (junior high school students and older (senior discounts available))
Children: ¥1,700 (3 years old to elementary school students)
Prices vary depending on the season, so please check the website for the latest information.
Conclusion
We enjoyed two winter activities near Nagoya: sledding and strawberry picking. The children slept soundly in the car on the way back to Nagoya. One of the charms of the central region is that there are many attractive places, such as city centers, snow sledding slopes, and tourist farms, with different ways to enjoy them all within a day's travel.
Click here to get the latest information on Central Japan.Centrip Japan - Nagoya and Chubu Information