| Hannah Tsai
Romantic Achi Village, Japan's Most Dazzling Starry Sky
Gaze up at the stars with your partner or friends, stay at a hot spring hotel, or walk along the kilometer-long avenue of flowering peach trees. Only Achi Village in Nagano offers the opportunity for such a lovely trip. Centrip Japan has prepared a sample itinerary for spending time in Achi Village, along with details on how to get tickets for stargazing!
Japan's Best Starry Sky: Achi Village, Nagano Prefecture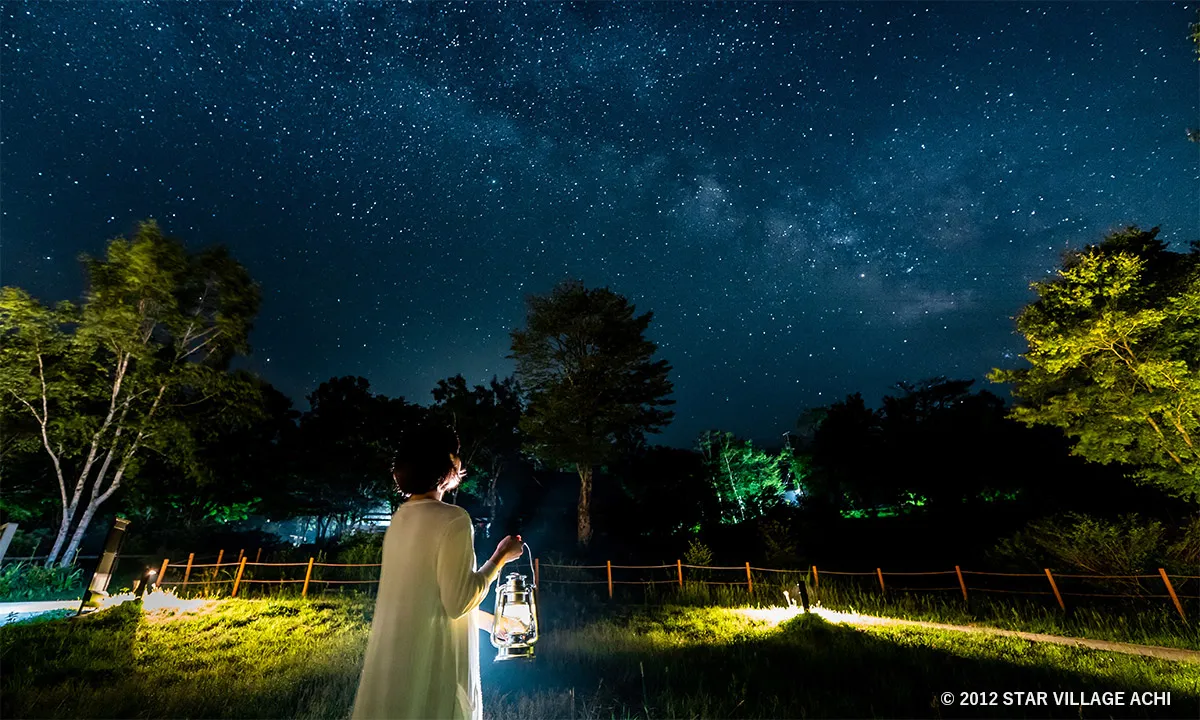 Japan's Ministry of the Environment determined Japan's Best Starry Sky from various perspectives, including the presence of artificial lighting and the brightness of the stars. The result was Achi Village, a small village of just over 6,000 people, became Japan's Best Starry Sky and a famous place for stargazing.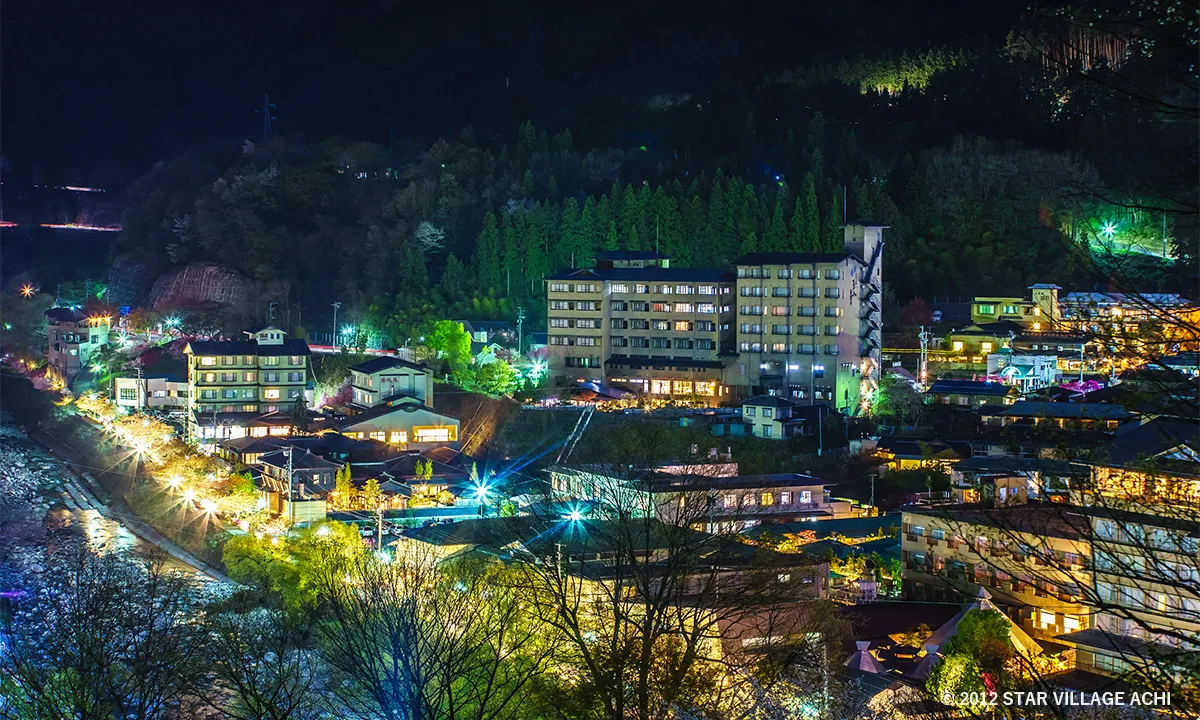 In addition to the starry night sky, Achi Village is home to the hot springs of Hirugami Hot Springs. The spring water leaves the skin silky smooth after a soak, making it a popular destination among Japanese women. Visitors to the hot spring can also enjoy one of Japan's longest streets of flowering peach blossoms. In addition, they can harvest fresh fruits and vegetables throughout the year, making it the perfect place to enjoy a romantic vacation surrounded by nature. Join us as we introduce a two-day-one-night course for first-time visitors to Achi Village. It's time to go on a trip to see dreamlike starry skies and soak in hot springs!
Achi Village 2-days 1-night: Starry skies and hot springs
[Day 1] 2:00 p.m. Fruit Picking Experience: Pick to your heart's content: Higo Kanko Farm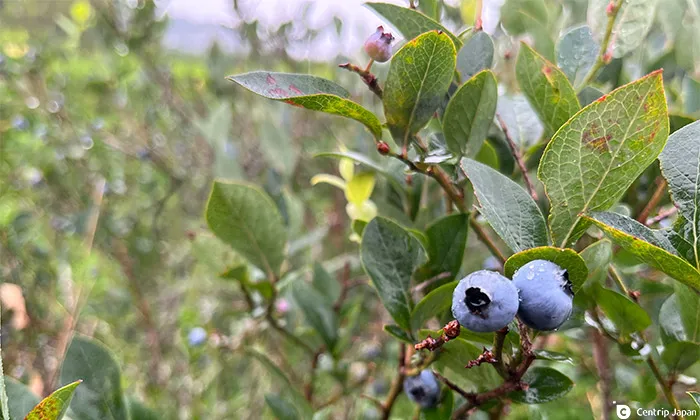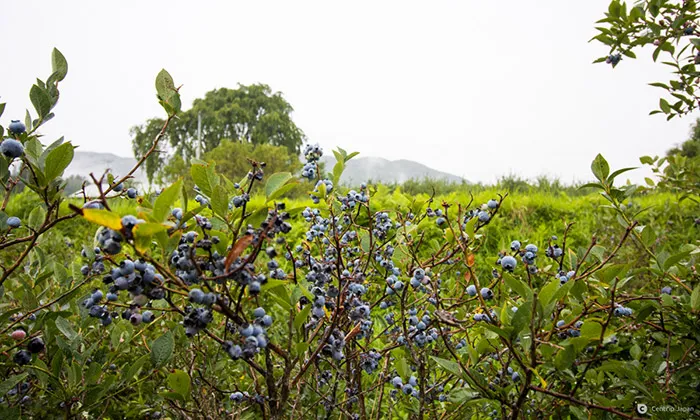 Once you arrive in Achi Village, experience its specialty: fruit picking. The temperature differential between day and night and the climate are perfect for sugar to accumulate in the fruits and vegetables picked in Achi Village. As a result, fruit picking is a popular activity in Achi Village and is available as an activity throughout the year.
Fruit Picking Experience in Minami-Shinshu
Apples: late August - late November
Strawberries: Late January - early May
Grapes: mid-August to September
Cherries: mid-June to early July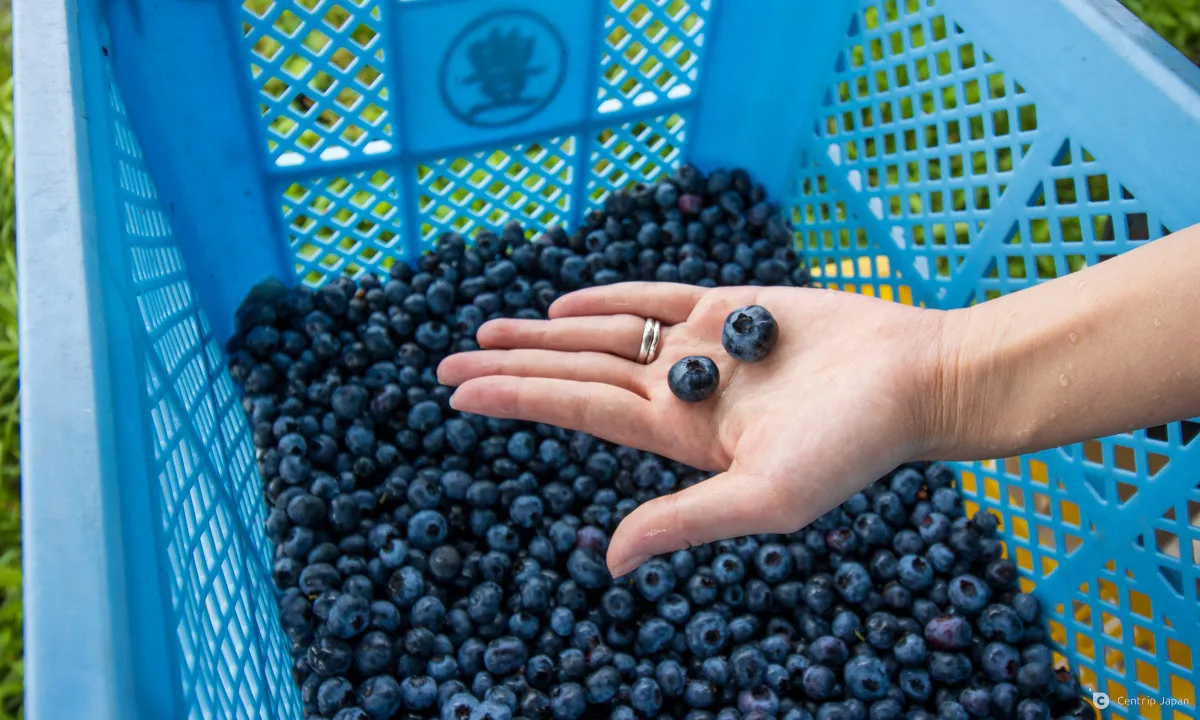 Large, plump blueberries (¥500 per box)
Visit Higo Kanko Farm to experience harvesting. The endless blueberry fields are pesticide-free, and you can eat the berries right after harvesting. I was born in the subtropical zone, blueberries have always been expensive and classified as a luxury fruit, so it was like a dream come true to be able to eat all the blueberries I wanted for a small fee.
If you want to experience blueberry harvesting, you can also make reservations online at the official website of the Achi☆Hirugami Tourism Bureau in Hirugami Onsen (Available only in Japanese).
4:00 p.m. Enjoy hot spring water and stay at a ryokan in Hirugami Onsen
If you want to see the stars at night, head to Hirugami Onsen Hot Spring early in the afternoon, checkin and enjoy the atmosphere of a Japanese hot spring trip.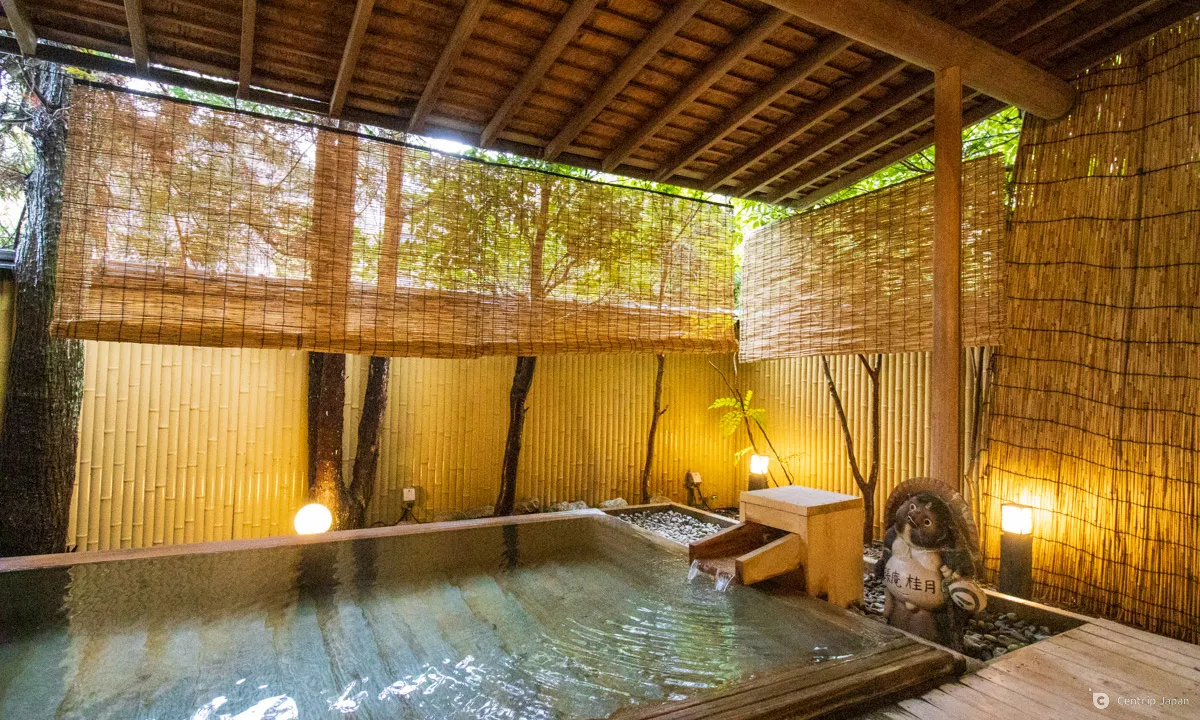 Hirugami Onsen is known for its beautifying waters
Unlike many Japanese hot spring resorts, which have been around for several hundred years, Hirugami Onsen Hot Spring Resort is new, about 50 years old. Surrounded by quiet streams and mountains, this peaceful hot spring town is a well-known hot spring among hot spring enthusiasts, with waters known for their excellent moisturizing, skin-lightening, and anti-aging properties.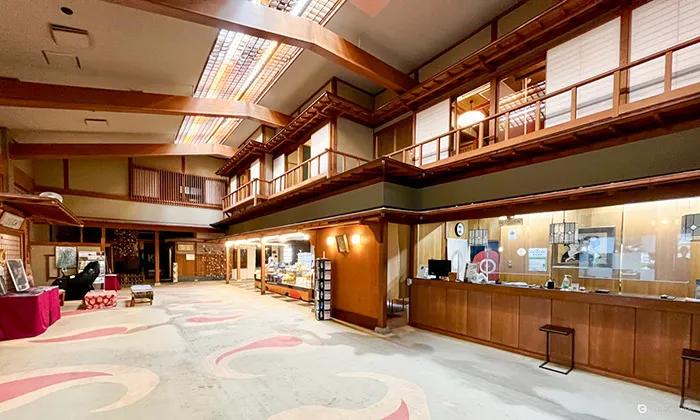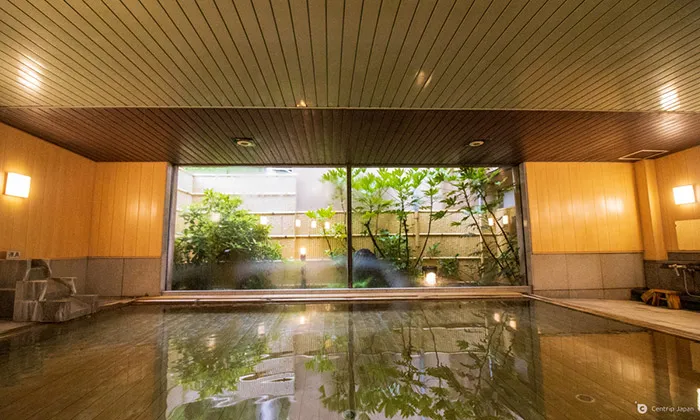 At the Nichoan Keigetsu Onsen Ryokan, I could enjoy the alkaline hot spring with anti-aging effects in a tub made of Koya-maki. Koya-maki is stronger and rarer than Japanese cypress.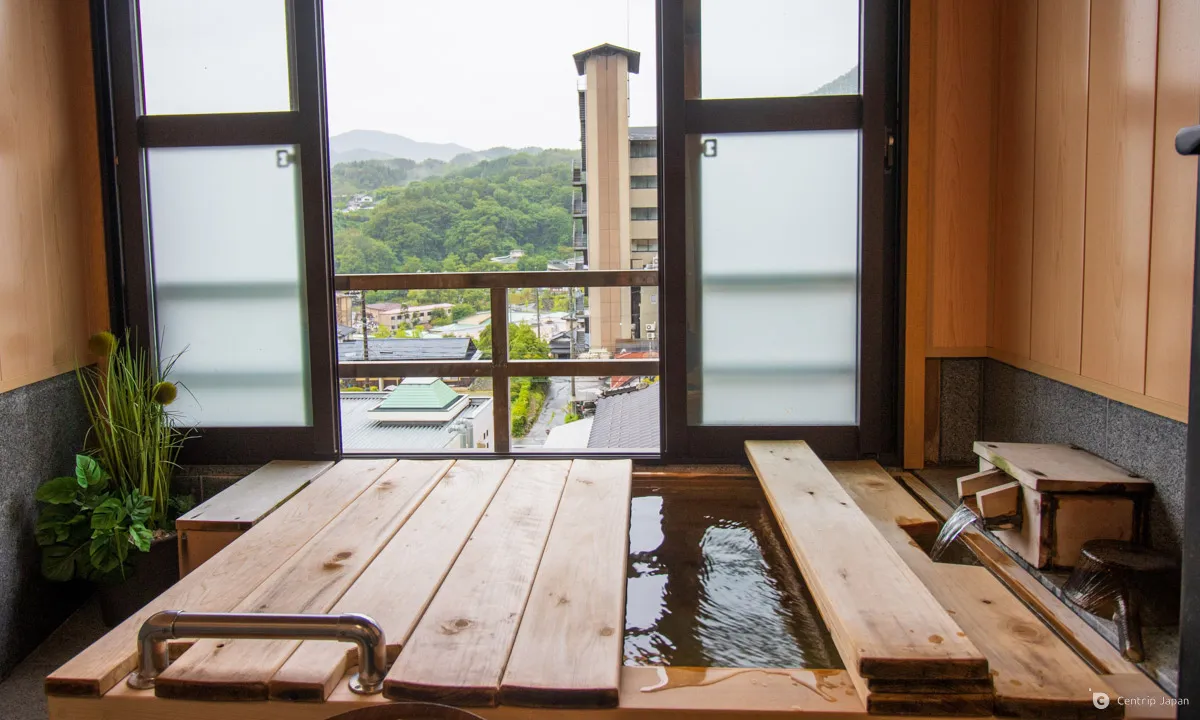 Some rooms come with comfortable private baths
Spacious Japanese-style rooms, some with private baths, allow you to enjoy your stay without disturbing anyone. Dinner is a kaiseki meal featuring dreamy, high-grade Murasawa beef and other local ingredients.
Enjoy the outdoors and camping under the stars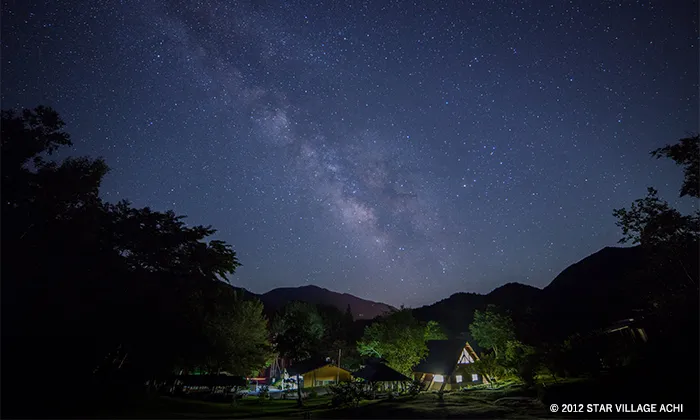 For an unusual option, choose a campsite in Achi Village and spend the night under Japan's most beautiful starry sky. Campgrounds, such as the Ginga Momiji Campground, offer various options, including cabins and tents, as long as you can read Japanese and have some camping experience.
7:00 p.m. Gondola to the Tenku no Rakuen (Paradise in the Sky) Night Tour
The trip's highlight is the Tenku no Rakuen Night Tour at an altitude of 1,400 meters.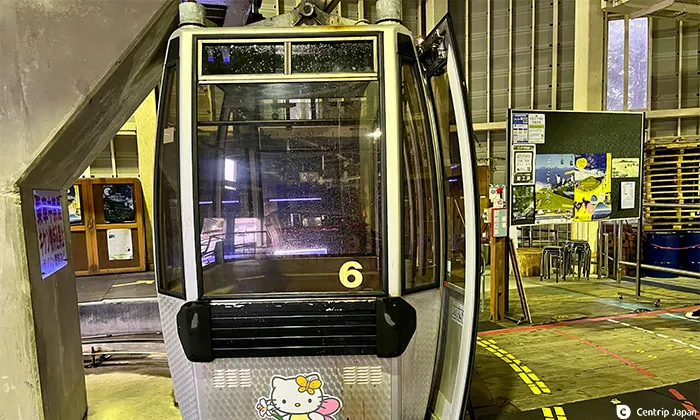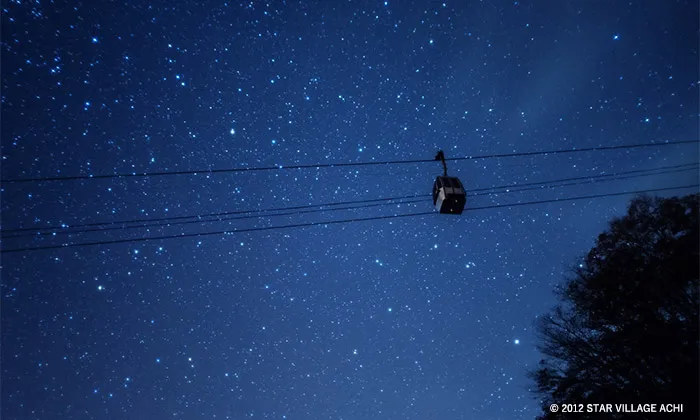 To avoid light pollution, take a 15-minute-gondola ride up the mountain to the observation site. The gondola ride in the dark of night gives you a unique view of the starry night sky.
Once you arrive at the observation site, spread your mats on the grass and take it easy while waiting for the event to begin. When the time is up, the lights go off, and the sky is filled with stars, eliciting gasps of admiration from everyone. The experience also has commentary, dreamy music, and video viewing.
The mountaintop is chilly even in summer, so bring a blanket and warm clothes. Music plays at the venue, making it a very romantic place.
[Day 2] 6:00 a.m. : Morning market at Hirugami Onsen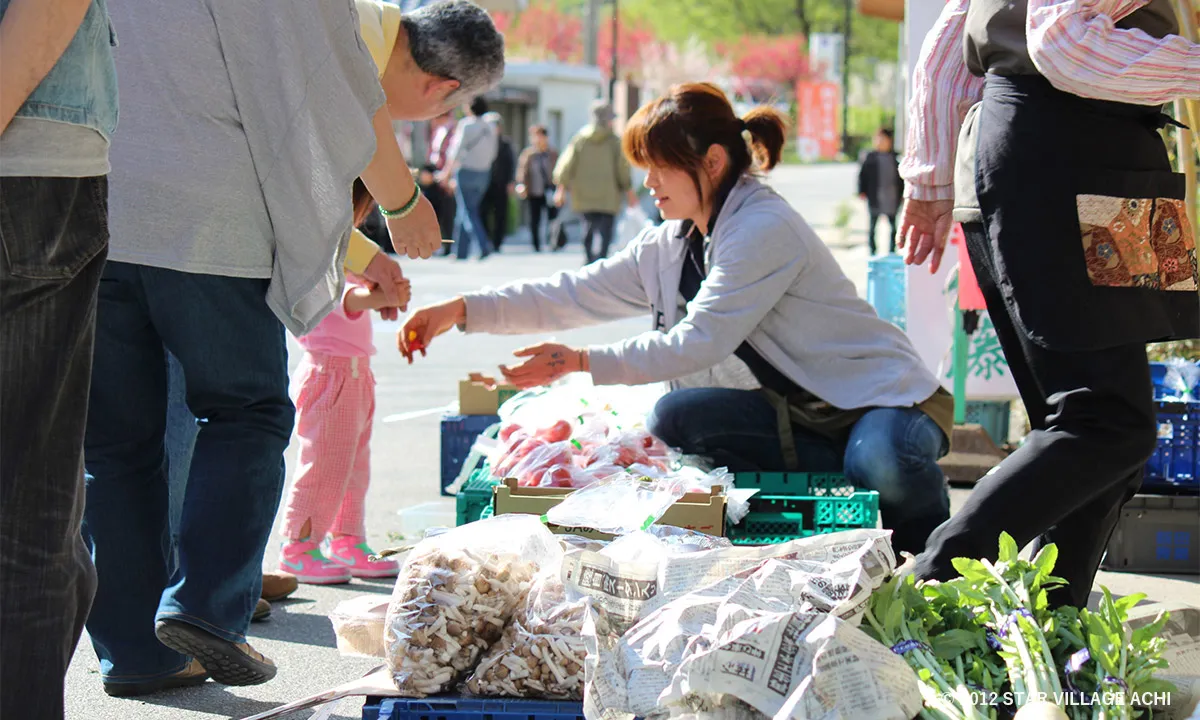 Wake up early to visit the year-round morning market at Hirugami Onsen and buy local produce, seasonal fruits, vegetables, jams, handicrafts, and more. I recommend tasting the fruit available at the market.
Morning Markets
April to October: 6:00 a.m. to 8:00 a.m.
November to March: 6:30 a.m. to 8:00 a.m.
9:30 a.m. Hirugami Kiwosk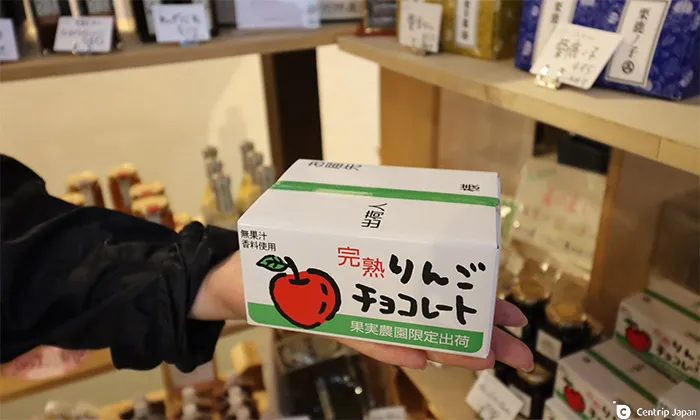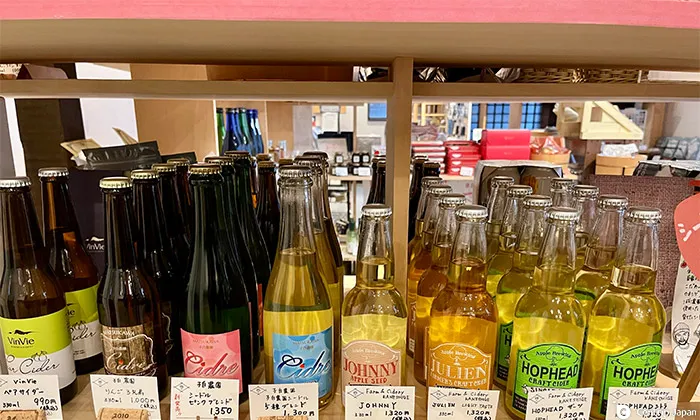 Don't forget to pick up some souvenirs from your trip. Near the morning market is the Hirugami Kiwosk, where you can purchase souvenirs from Achi Village. It is open until 5:00 p.m. Check out Kiwosk, pack your bags, and prepare for the afternoon's activities.
11:00 a.m. Enjoy the beauty of the highlands and forests: Heavens Sonohara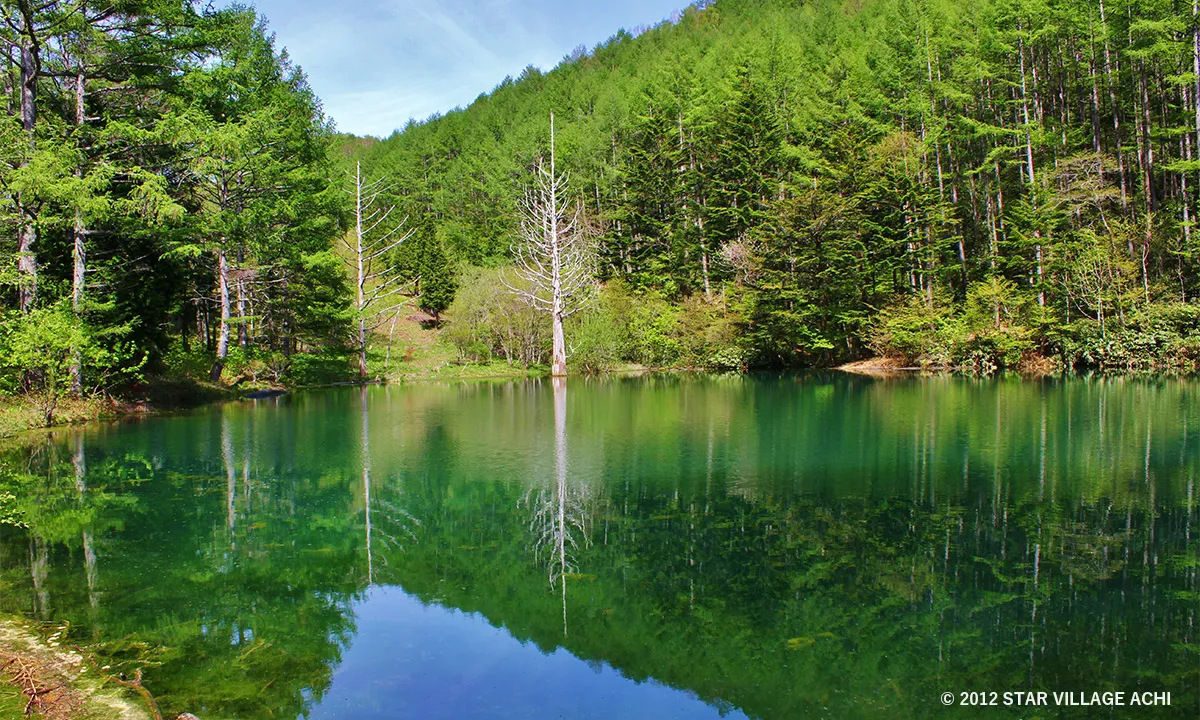 Next, take the ropeway to Heavens Sonohara, where you watched the Tenku no Rakuen the night before. The view looks surprisingly different during the day, making it hard to believe it is the same place.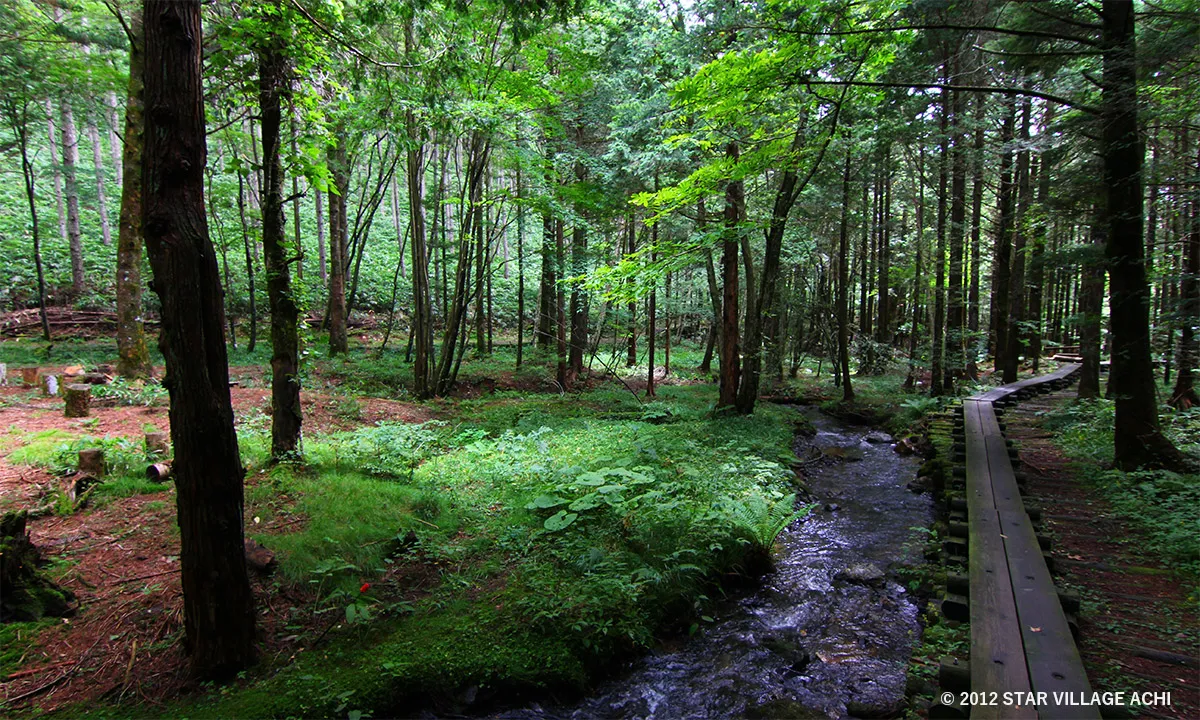 If you visit the plateau during the day, visit the Iwana Forest, surrounded by a lake and inaccessible at night. The clear lake is beautiful, with wildflowers and rare birds. Although it is a forest, the paths are well-maintained and wheelchair-accessible. (The Achi Village Tourism Bureau offers free wheelchair rentals and various other services.)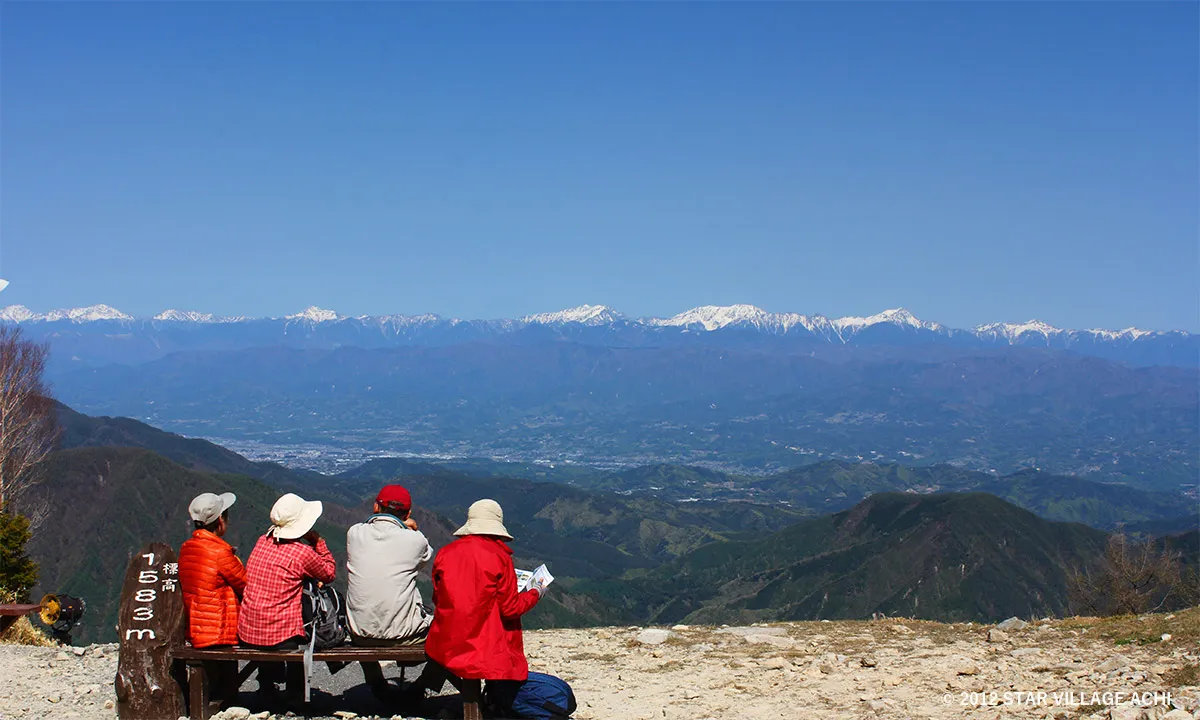 If you enjoy hiking, you should visit the summit where you can see 23 of the 100 Famous Mountains of Japan at once. From Heavens Sonohara, take another lift and bus and walk for about 30 minutes to reach the summit of Fujimi Plateau. Enjoy the spectacular 360-degree panoramic view.
5:00 p.m. Hoshizora Shokudo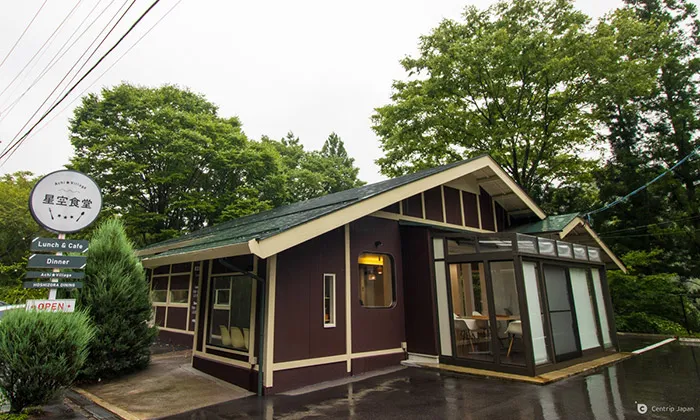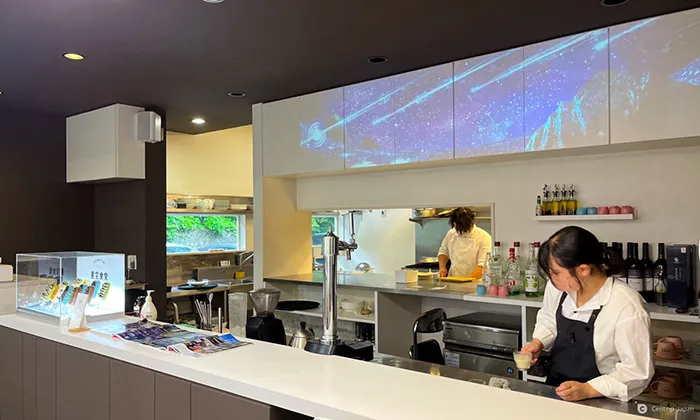 Before you leave Achi Village, don't forget to visit the Hoshizora Restaurant for a final view of the starry skies of Achi Village! Enjoy your meal surrounded by meteors and images of space. The many projectors in the restaurant make it the perfect place to relax and make one final memory of Achi Village's starry skies.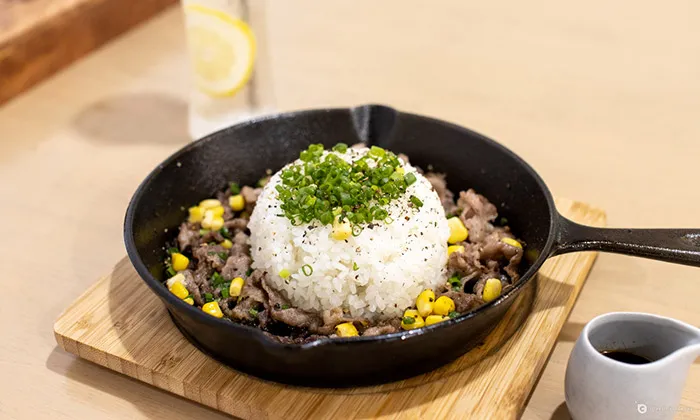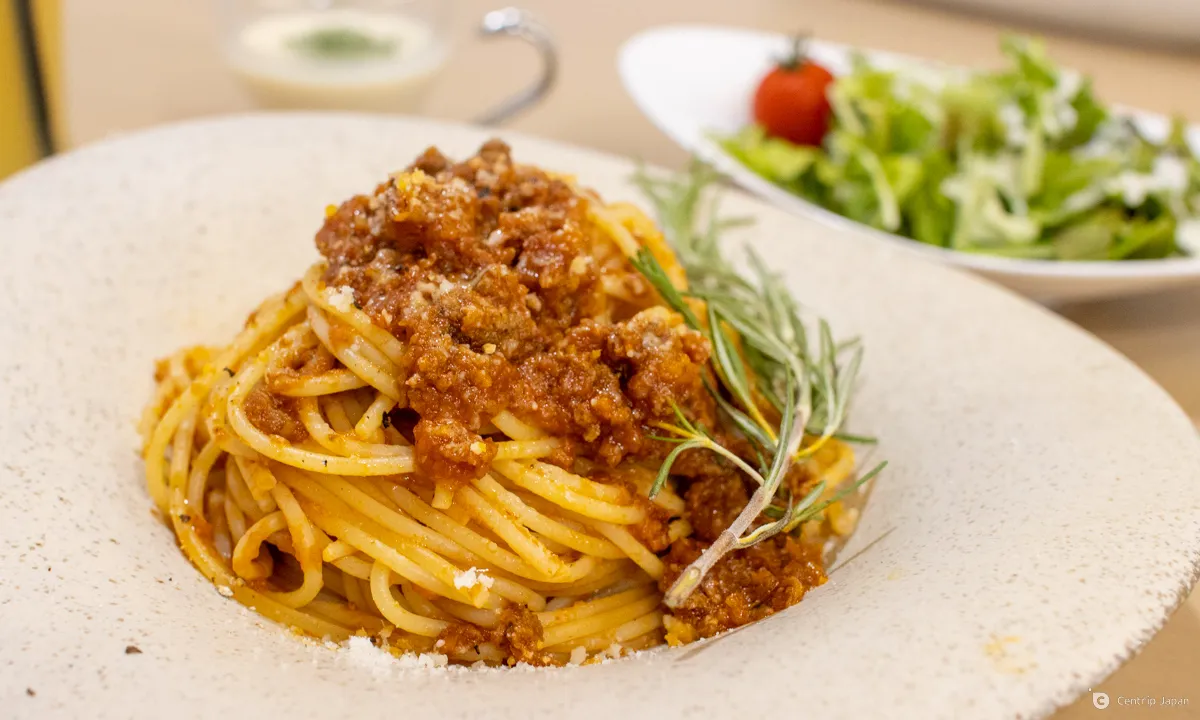 Most of the meals at Hoshizora Shokudo use local ingredients, and you can try new and exciting delicacies like the Achi Village Venison Spaghetti Special that you might not otherwise have the opportunity to enjoy.
Special Spot in Spring: Hanamomo-no-Sato Peach Blossom Village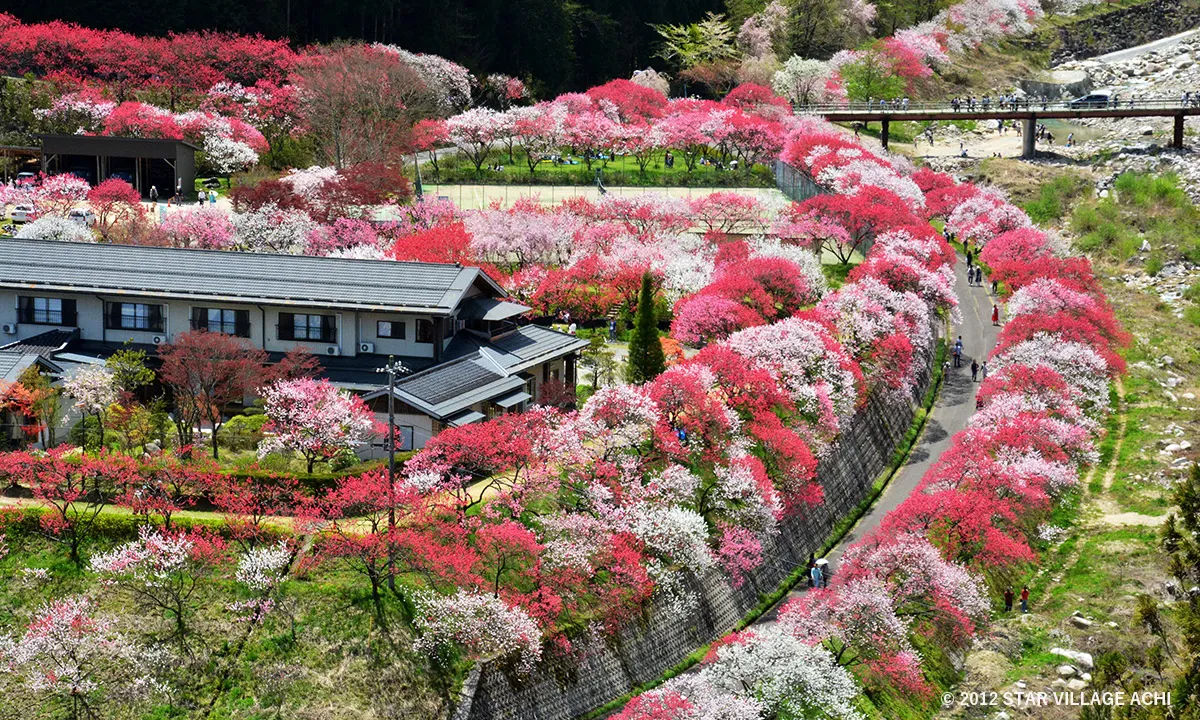 If you happen to be in Achi Village in early to mid-April, the Achi Village Hana peaches will be in full bloom. Be sure to include Hanamomo no Sato in your schedule. There are over 10,000 Hana peach trees planted in Achi Village. When they are in full bloom, each tree has red, white, and pink flowers, creating a colorful tunnel that stretches for miles, attracting over 200,000 visitors each year to catch a glimpse of this beautiful scenery. If you visit Achi Village at this time of year, check out the tunnel of Hana peaches.
Getting to Sightseeing Spots around Achi Village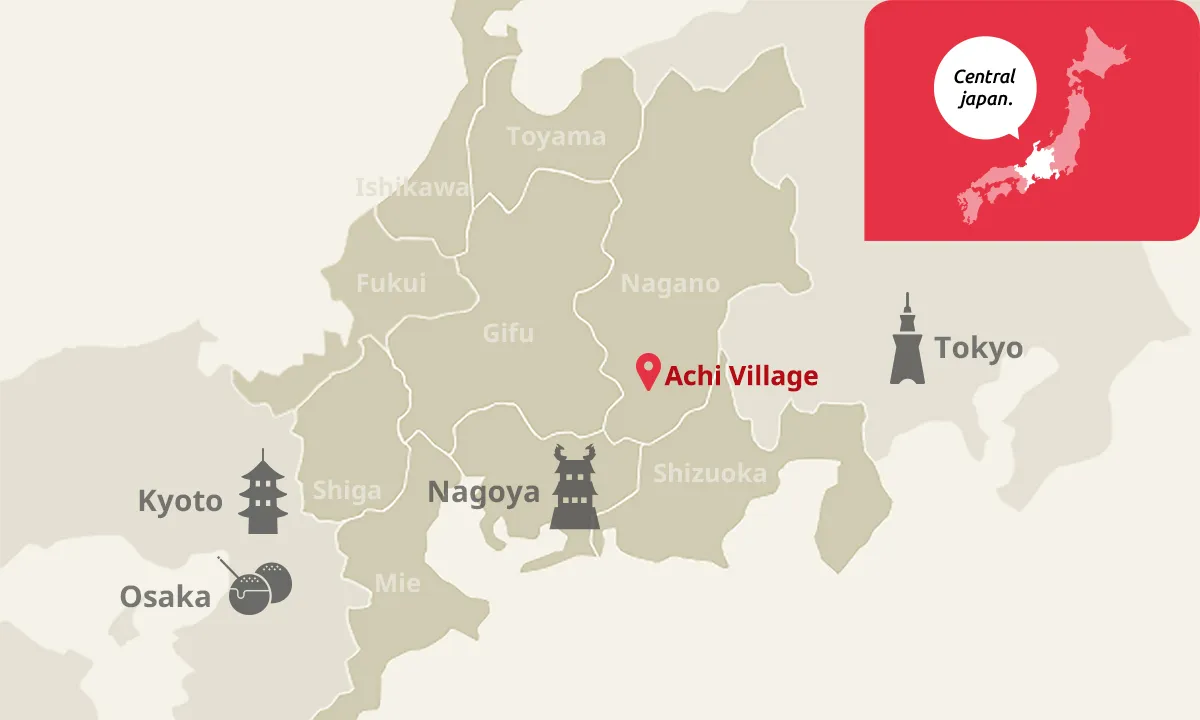 Achi Village provides easy access to popular sightseeing spots in the surrounding area. After visiting Achi Village, check out the nearby tourist attractions and continue your journey in Central Japan.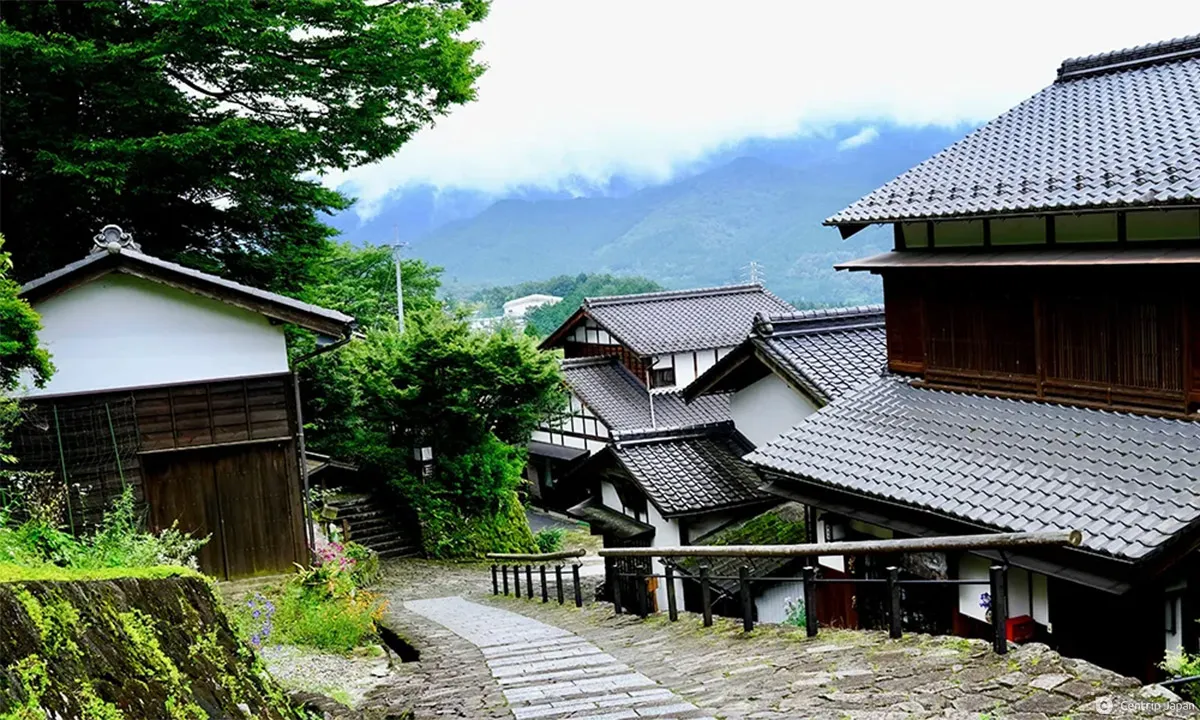 If you like historical townscapes, a 50-minute drive will take you to Magomejuku, a popular destination for foreign travelers.
If you want to enjoy the great outdoors, the Tenryu River Rafting Experience takes you on a small boat through the canyon, which starts in Iida City, about 20 minutes away by car. Achi Village is also easily accessible from Nagoya (approximately 1 hour and 30 minutes by car), Kamikochi (about 2 hours by car), Takayama (about 2 hours and 30 minutes by car), and Tateyama Kurobe, the starting point for the Alpine Route (about 2 hours by car). Also, it just takes around 2 hours to drive to the Chubu Centrair International Airport, offering countless travel options.
How to purchase tickets for the Tenku no Rakuen
Tenku no Rakuen ticket prices range from ¥ 2,000 for adults (high school students and older) and ¥1,000 for children (junior high school students and younger), depending on the date of the event.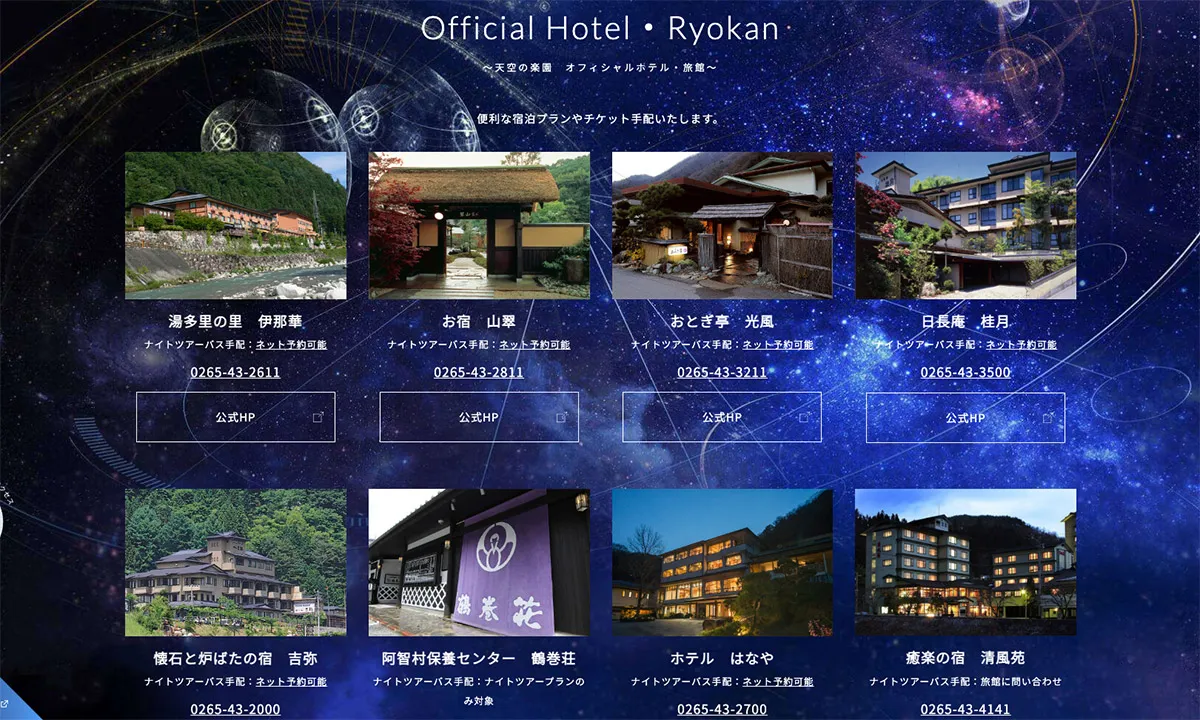 The easiest way to book tickets to Tenku no Rakuen is to stay at a designated ryokan by Hirugami Onsenkyo and ask the ryokan to assist you. The advantages of booking through a ryokan are that you do not have to go through the hassle of online reservations (the online reservations are all in Japanese) and that the reservation period is not limited (online reservations are available within two weeks of travel).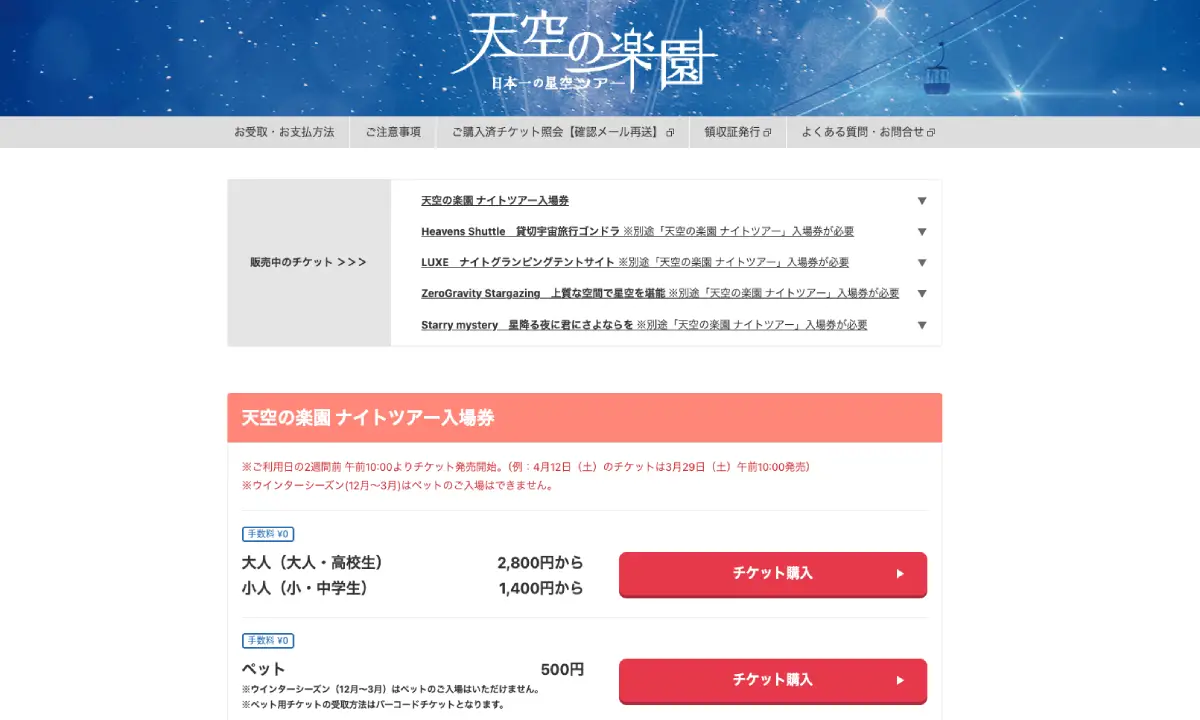 If you can speak Japanese and do not plan to stay in Hirugami Onsenkyo, make your reservation online. Reservations open from 10:00 a.m. two weeks in advance. Please be aware that you cannot make adjustments or cancellations due to inclement weather or other reasons after purchasing. Even if you can't see the stars because of rain or cloudy weather, you can still enjoy Achi's stars through the guide's story about the stars and video broadcasts.
Wrap-up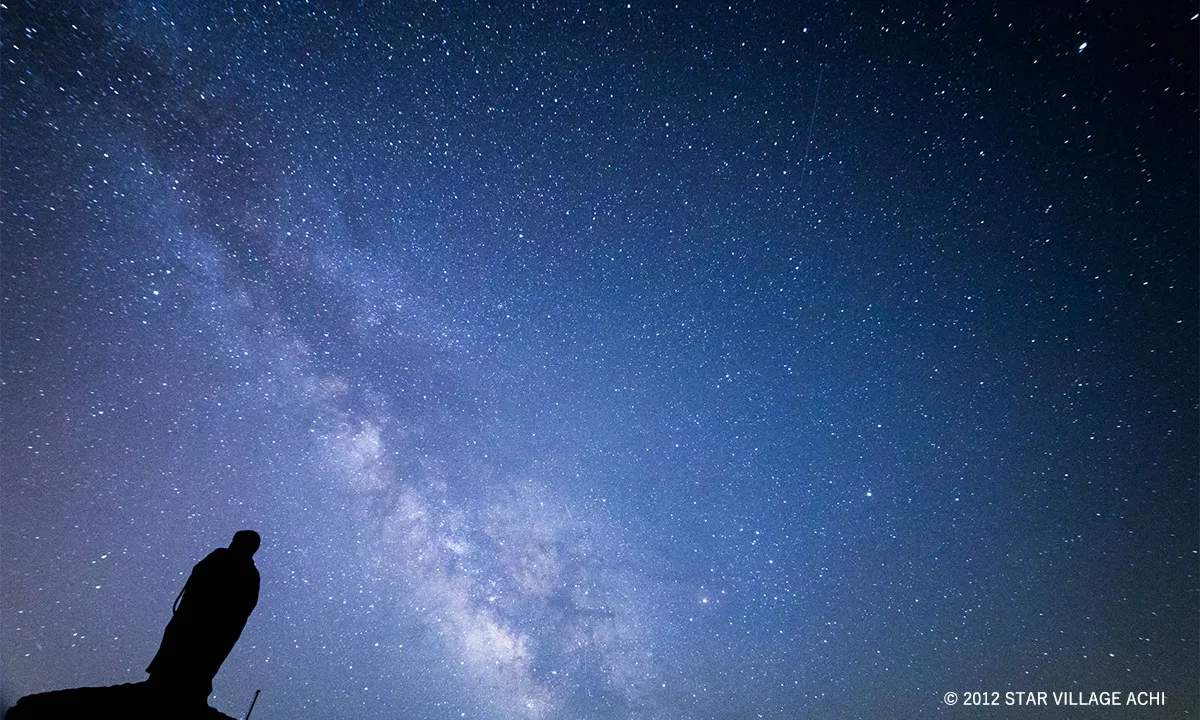 Spending time with your loved ones beneath Japan's most gorgeous starry sky is priceless and unforgettable. There are no neon signs or artificial Ferris wheels, just the natural beauty of Achi Village. During your trip to Central Japan, why not spend a night in Achi village and experience this quiet and romantic place?
Click here to get the latest information on Central Japan.Centrip Japan - Nagoya and Chubu Information