| Centrip Editorial Board
Maximizing Your Ryokan Experience at Gero Onsen
Gero Onsen is a gem in Japan's trifecta of premier hot springs, celebrated for generations as a quintessential spa getaway. Its easy reach from Nagoya, coupled with the backdrop of stunning nature, makes it a favorite for those eager to soak up its thermal wonders. Dive in as we uncover the magic of Gero Onsen and share tips to elevate your hot spring retreat.
Discover the Magic of Gero Onsen
Gero Onsen holds a special place among Japan's top three hot springs, sharing the spotlight with Hyogo's Arima Onsen and Gunma's Kusatsu Onsen. It's been a cherished destination for hot spring enthusiasts for generations.
Reaching Gero Onsen is a breeze; a straight shot from Nagoya Station will get you there in 1 hour and 40 minutes, and by car, it's just a tad over 2 hours. Given its prime location between Nagoya and Takayama, it's a great idea to pair your visit with trips to both Takayama and Shirakawa-go.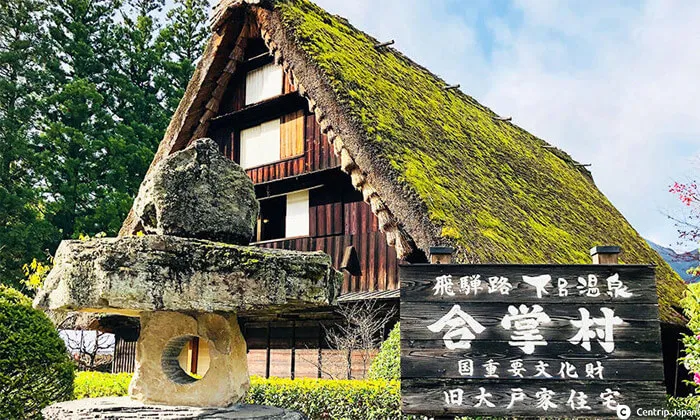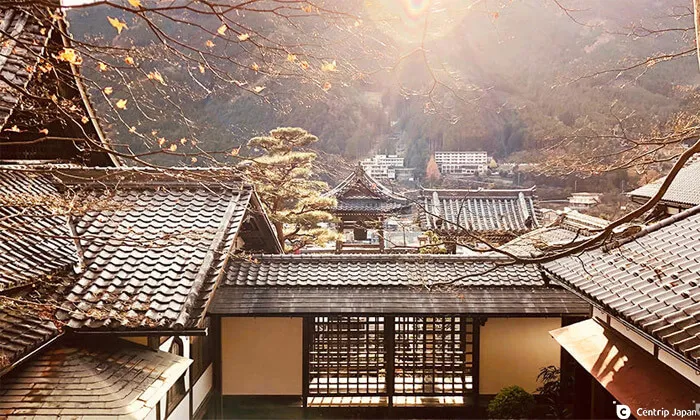 Gero Onsen isn't just about foot baths and day-trip hot springs; it's also a food lover's haven, boasting gourmet spots that serve local delicacies. The town is filled with attractions that are a must-visit for every traveler.
→ For a full-day tour of Gero Onsen, see this article.
Gero Onsen's natural springs boast a simple alkaline spring, producing clear, transparent water. With its gentle nourishing touch, it leaves your skin feeling silky — earning its nickname, the Beautifying Water.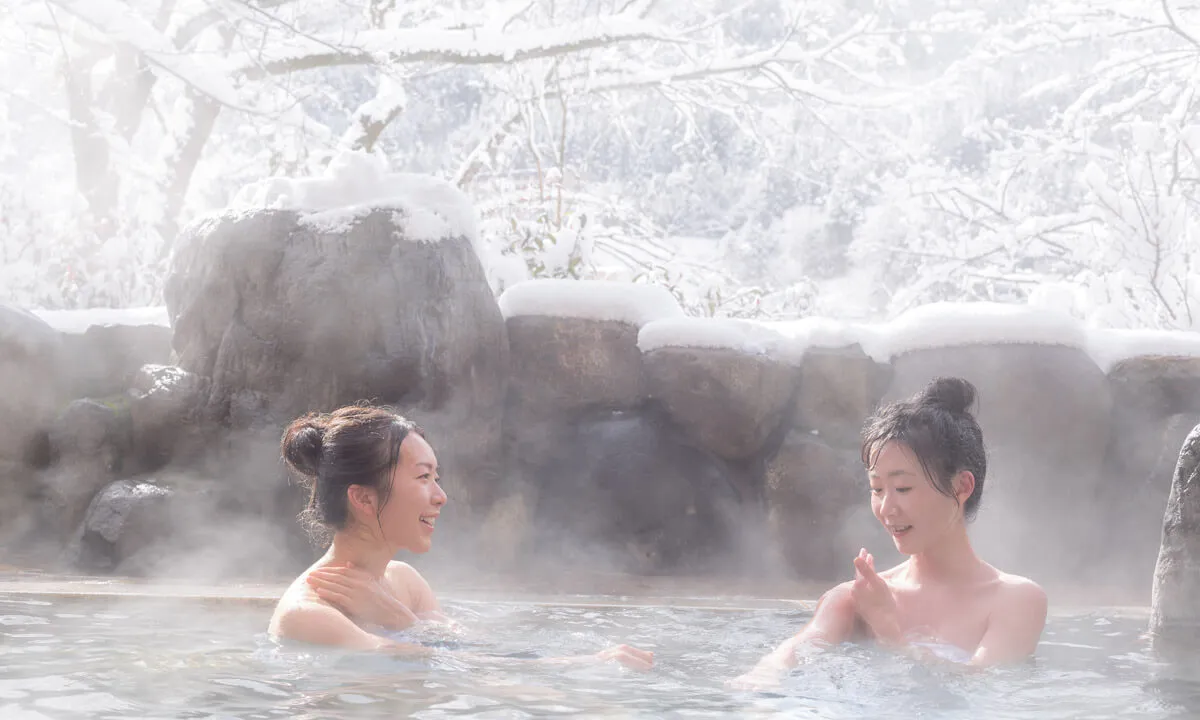 While the town offers numerous options for day visitors, including easily accessible foot baths, nothing beats the experience of unwinding at a traditional Japanese ryokan (inn) when you're in Gero Onsen. It's the essence of relaxation and tradition.
Making the Most of Your Stay at a Hot Spring Ryokan
Before setting foot in a hot spring ryokan, remember to book ahead.
→ You can conveniently secure your spot via the Gero Onsen Tourism Association's website.
Now, let's walk you through what to expect once you arrive at the ryokan.
Check-in
You can check in between 3 pm and 4 pm. But don't fret if you're early; they'll happily hold onto your bags until your room is ready.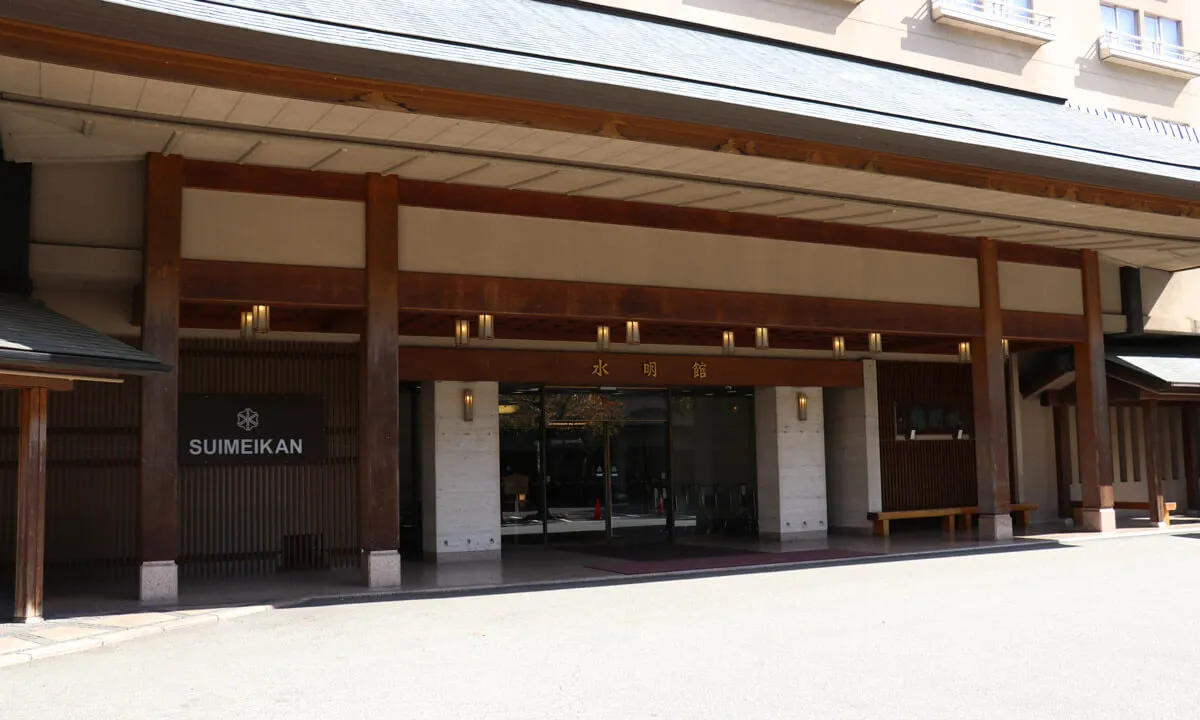 Bathing Bliss
Once you've gotten comfortable in your room, it's the perfect time to experience the hot spring, especially before dinner. If you head to the baths right after checking in, the large communal bathing areas are usually quieter, giving you a serene, uninterrupted soak.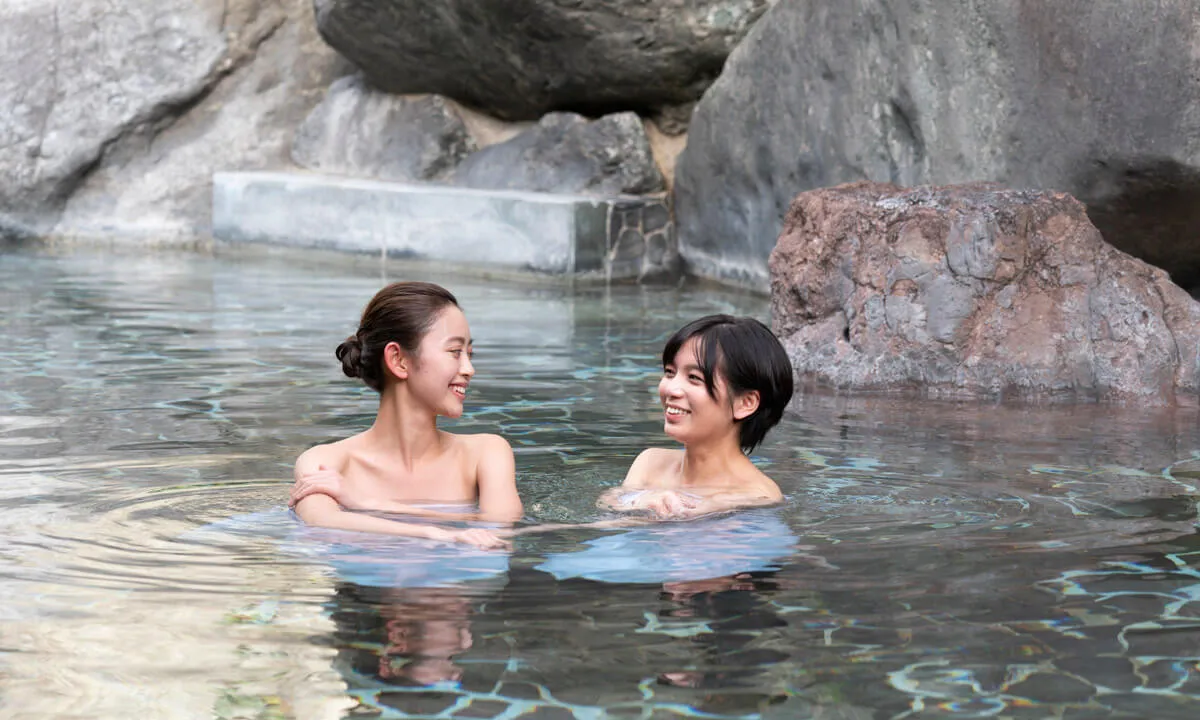 Dining Delights
At these ryokans, you're typically treated to a package that includes both evening and morning meals. While some places serve meals in a communal dining area, others might bring the culinary experience right to your room's doorstep. Rest assured, all details about where and when to dine will be shared with you upon check-in. At the ryokan, you'll be treated to delectable dishes crafted from local specialties and the freshest seasonal ingredients. If you have any dietary restrictions or allergies, make sure to give them a heads-up beforehand.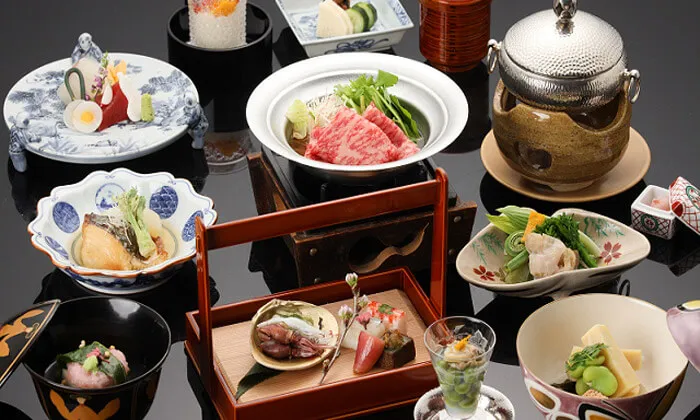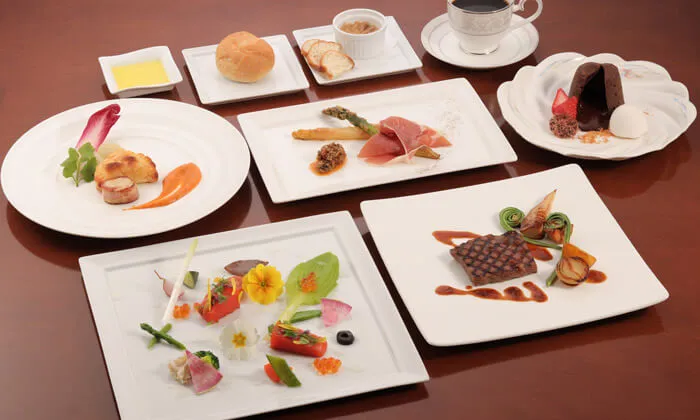 Bedtime
Once dinner has settled and the evening winds down, it's time to get some rest. In these ryokans, it's traditional to sleep on futons spread out over tatami mats. Consider indulging in one more soothing soak before drifting off. And a quick tip: If you're thinking about stepping out for a while, always check the ryokan's curfew times to avoid any late-night surprises.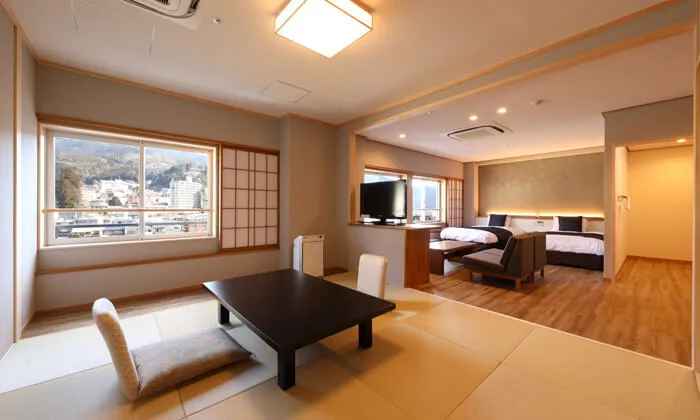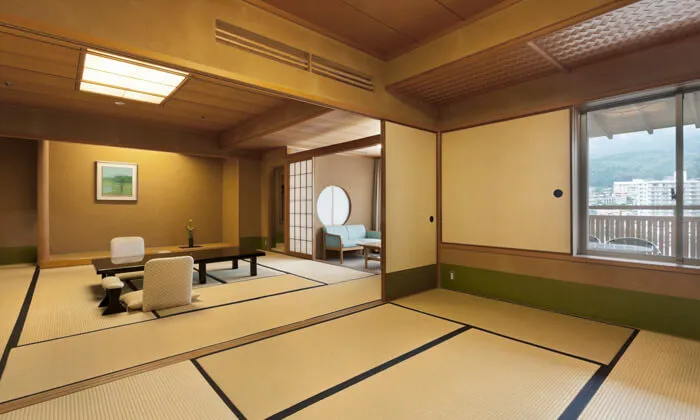 Strolling Around
Got some time before breakfast rolls in the next day? Consider exploring the serene surroundings of the ryokan or taking a refreshing morning dip in the onsen.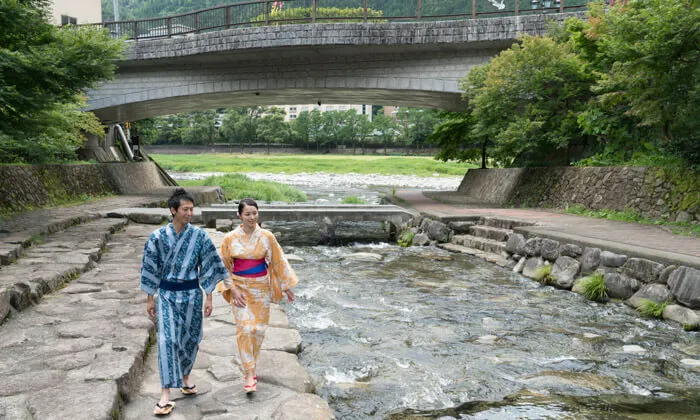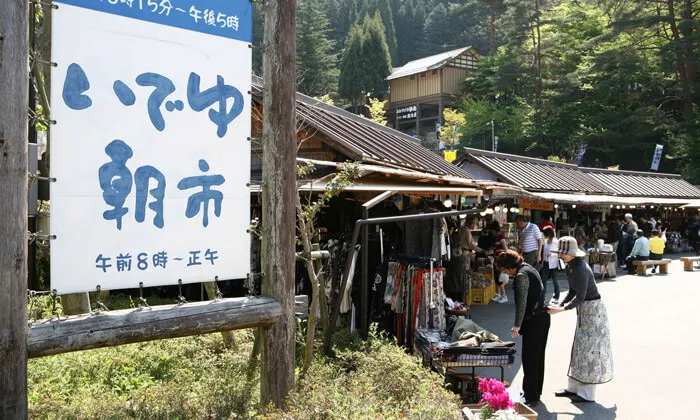 Breakfast
Starting your day with a sumptuous breakfast featuring local produce is a true highlight of the ryokan experience. Post-breakfast, take your time unwinding in your room or perhaps indulging in one more bath before it's time to check out.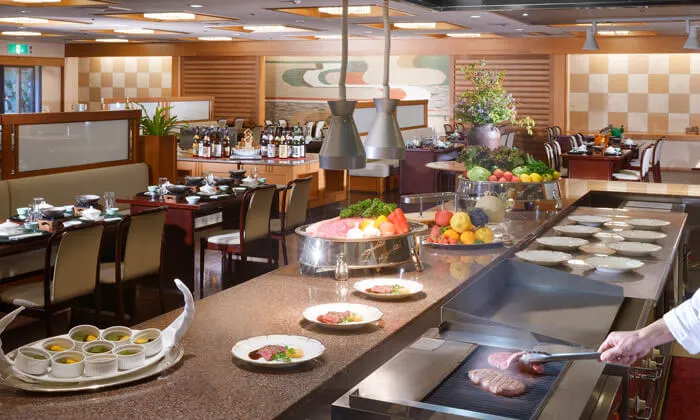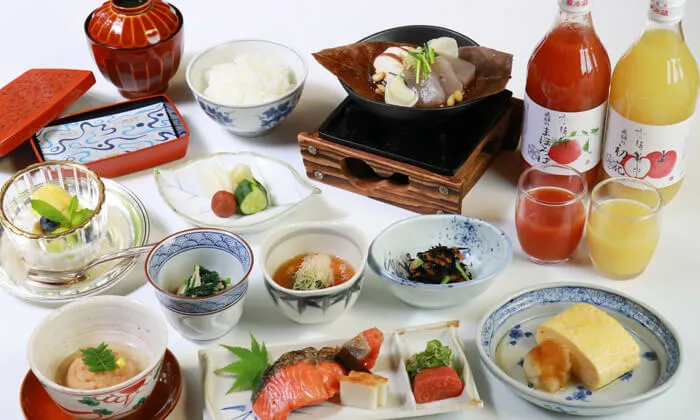 Onsen Bathing Etiquette and Tips
To ensure everyone enjoys a harmonious experience in the communal baths at ryokans and public onsen, certain etiquette and guidelines should be respected. Adhering to these rules guarantees a comfortable and rejuvenating hot spring experience for all.
How to Enjoy an Onsen: A Step-by-Step Guide
・When entering the onsen, remove all your clothing in the changing area.
・Tuck your clothes into the provided baskets or lockers.
・Before getting into the main bath, give yourself a thorough scrub at the washing stations.
・If you've used any buckets or stools, clean them off and place them back where they belong.
・To ease into the onsen experience, introduce your body to the water with kake-yu (meaning to pour water over yourself, starting from your toes and fingers and working inwards.) Once ready, ease into the main bath with care and quiet.
・Once you've finished soaking, pat yourself down a bit to remove excess water, and head back to the changing room.

Onsen Etiquette: Rules to Follow
・Do not put your towel in the bathtub.
・Do not wash your body or hair inside the tub.
・If you have long hair, ensure it's tied up or secured to prevent it from entering the water.
・Cell phone use, including cameras, is prohibited in the changing area and the bathing space.
・Even if you find the water too hot, do not add cold water on your own.
・Swimming in the onsen is not allowed.

Guidelines for Onsen Bathing
・Make sure to stand up gradually when getting out of the hot spring to avoid sudden dizziness.
・Once you're out of the onsen, it's best to skip showering and leave with the beneficial minerals on your skin.
・Soaking in an onsen immediately before or after eating, or drinking alcohol is not recommended.
・When feeling tired or worn out, consider resting in your room before entering the onsen.
・Ensure you stay hydrated by consuming roughly a glass of water before and after your onsen session.

Our Onsen Ryokan Pick
Near Gero Station, you'll find numerous accommodations offering the rejuvenating onsen experience.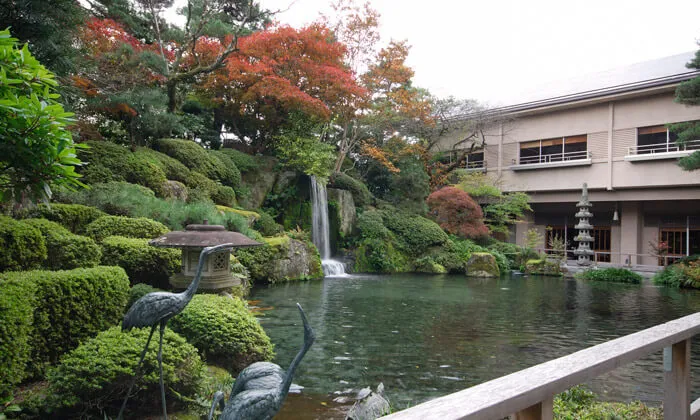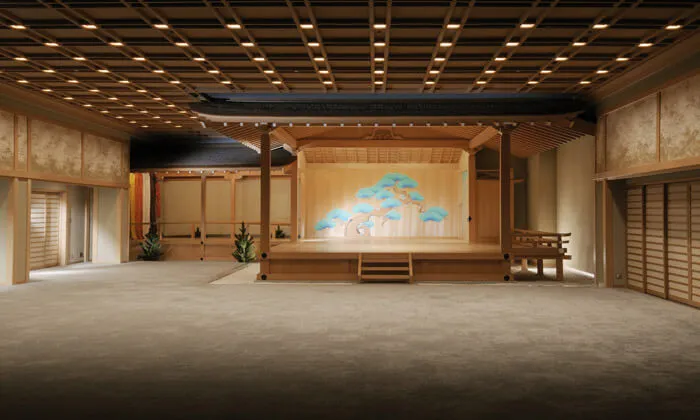 Suimeikan, located by the Hida River, has three elaborately designed large baths. Beyond that, they offer an indoor onsen pool, a sauna, a gym, a peaceful Japanese garden, a tea room, and even a Noh theater stage. If you're seeking Japanese tradition mixed with relaxation, consider Suimeikan.
Wrap Up
We've taken you through the delights of Gero Onsen, a standout hot spring destination in Japan. By staying at a ryokan here, you'll get more than just a dip in the springs; expect sumptuous traditional meals, intricately designed architecture, and breathtaking mountain views. Dive in and experience all that Gero Onsen has to offer.
Click here to get the latest information on Central Japan.Centrip Japan - Nagoya and Chubu Information