| Mark and Sayaka
A day out in Kakuozan with Mark and Sayaka (vol.1)
M : Hi Sayaka! How are you today?
S : Oh, hi Mark! I'm doing great. What are we going to do today?
M : Well, today I would like to show you some of the interesting places in Kakuozan, Nagoya. Some are big and well known, others are small and hidden away a little, but they are all worth visiting. So let's go!
S : That sounds good! Lead the way!
Nittaiji Temple (日泰寺)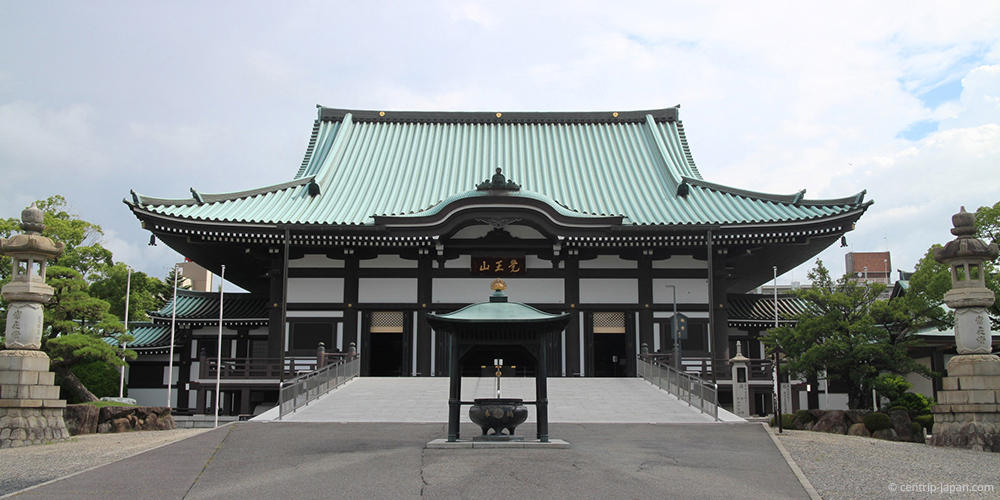 M : There are many temples around Nagoya, but Nittaiji is a little bit special and a little bit different. Its name is made up from the characters representing "Japan" (日) and "Thailand" (泰), and this is because the temple represents the friendly relationship between the two countries.
S : Really? That is interesting.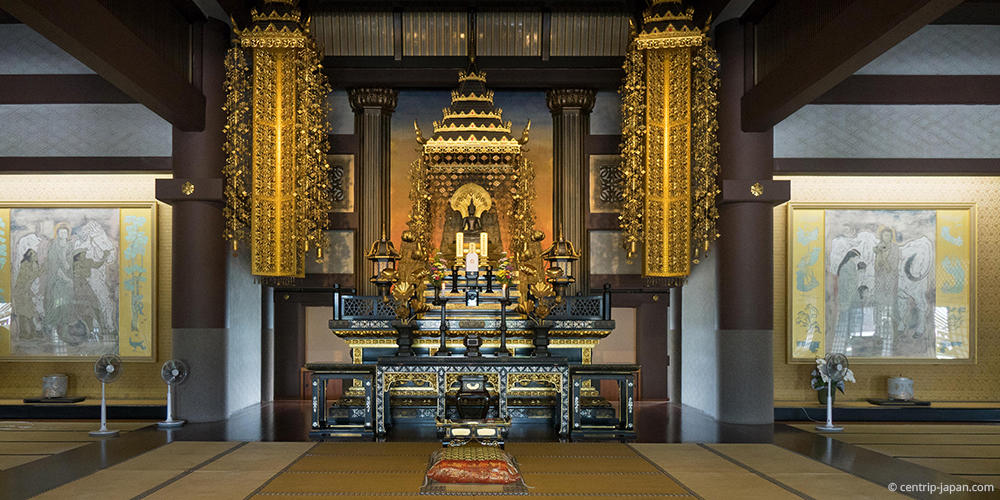 M : Let's go inside and pay our respects.
M : We show our respect in front of the donation box. Why don't you do that?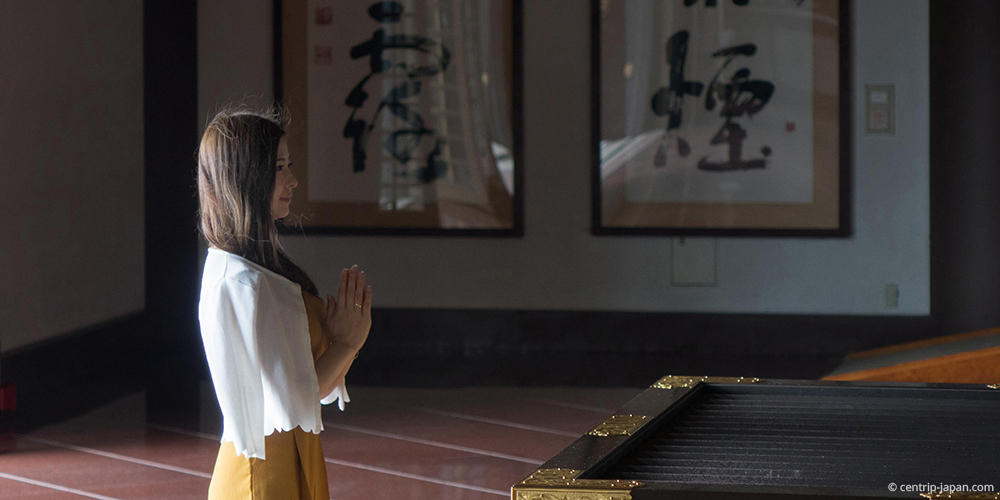 M : Good. Outside, there is a pot of ashes with incense sticks. It is said that if you wave the incense over yourself, it will bring good health and other positive things.
S : Let me try!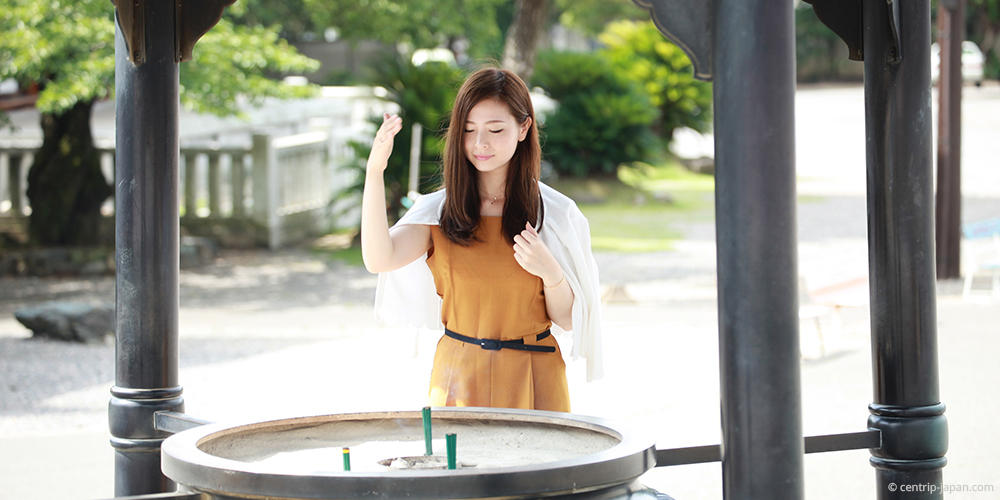 M : To the left of the main hall is a statue of Chulalongkorn, one of the Kings of Thailand when it was still called Siam. If you look carefully, you will also see the elephant statues at the bottom, as elephants are a symbol of Thailand.
S : Oh! Yes, the elephants are at the bottom of the statue.
The other attraction at Nittiaji is the five-storied pagoda near the main entrance. It is thirty meters tall and contains important Buddhist scriptures which were written by hand.
S : It's a beautiful building, isn't it?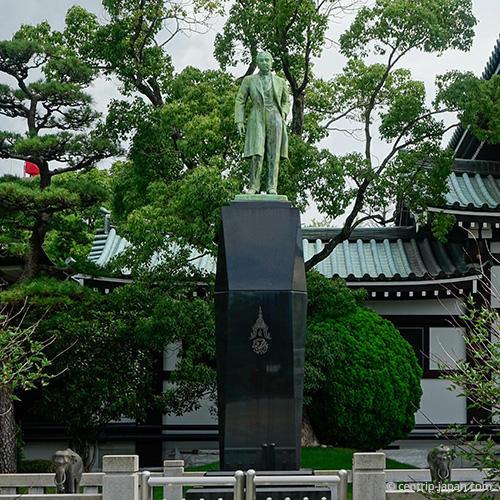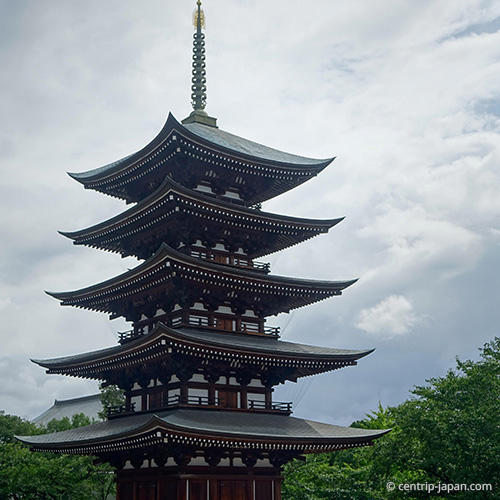 Youkisou (揚輝荘)
Only two or three minutes from Nittaiji, there is a lovely garden with some equally charming old buildings. Come and see!
Yokiso is actually a large villa. It was built by the man who founded Matsuzakaya, a major department store. While the garden is delightful…
S : Oh, yes. That's a really nice garden.
M : the various buildings are just as interesting. Let's take a look inside some of them.
S : I can't wait!
This building features beautiful old-style wooden corridors and tatami (Japanese mat) rooms, with views onto the garden outside.
S : What a view!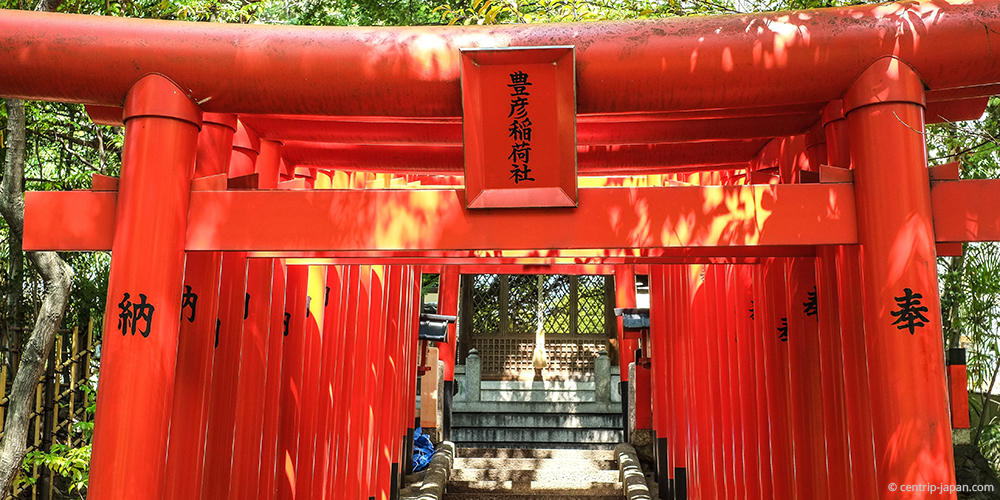 These red poles form a kind of gate, called a "torii" in Japanese. They are a very common sight in Japanese temples and gardens.
On the other side of the garden is another small building with round windows facing out onto the garden.
S : It's nice and cool in here!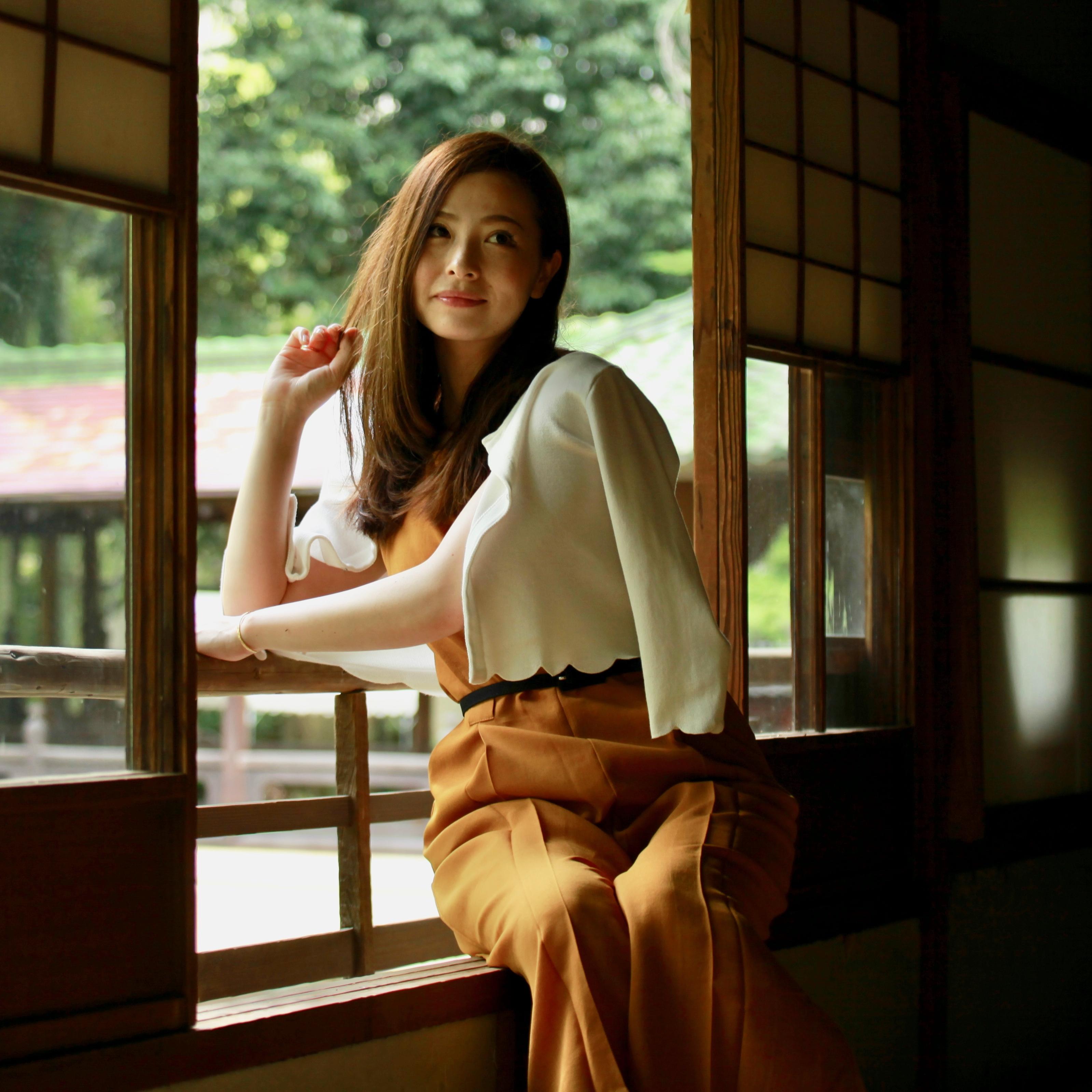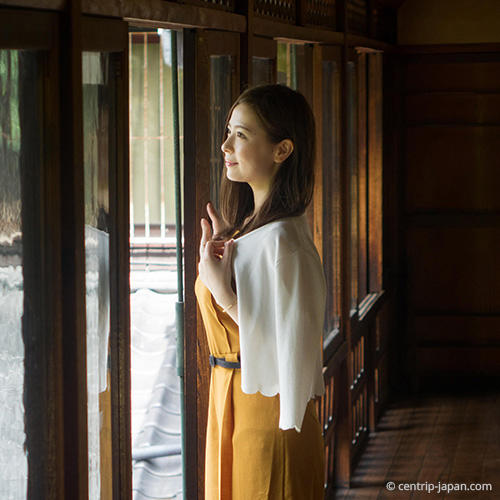 This large bridge runs through the center of the garden.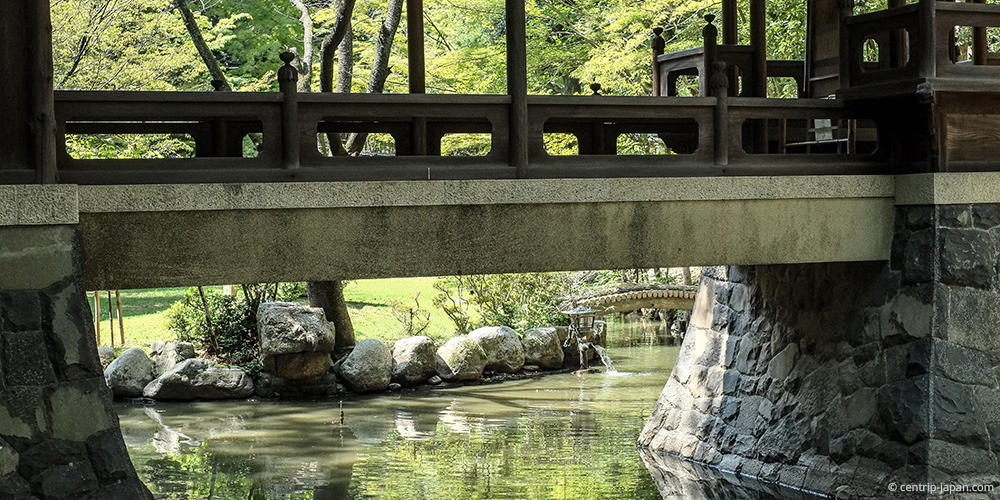 There is a second part to Yokiso. Follow me!
This striking red building is called "choshokaku". The rooms used to be used as living rooms, dining rooms, and so on.
S : What a huge place! I wonder how many people lived here?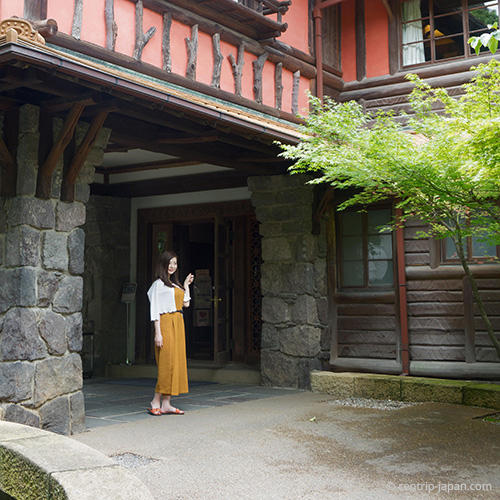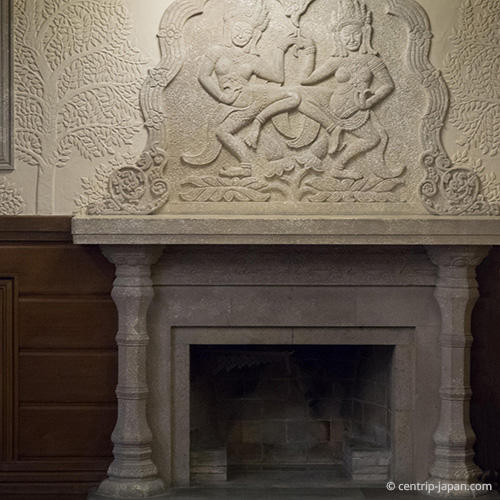 Let's have a look upstairs…
I'm not quite sure who these two characters are, but the artist obviously worked very hard to make them.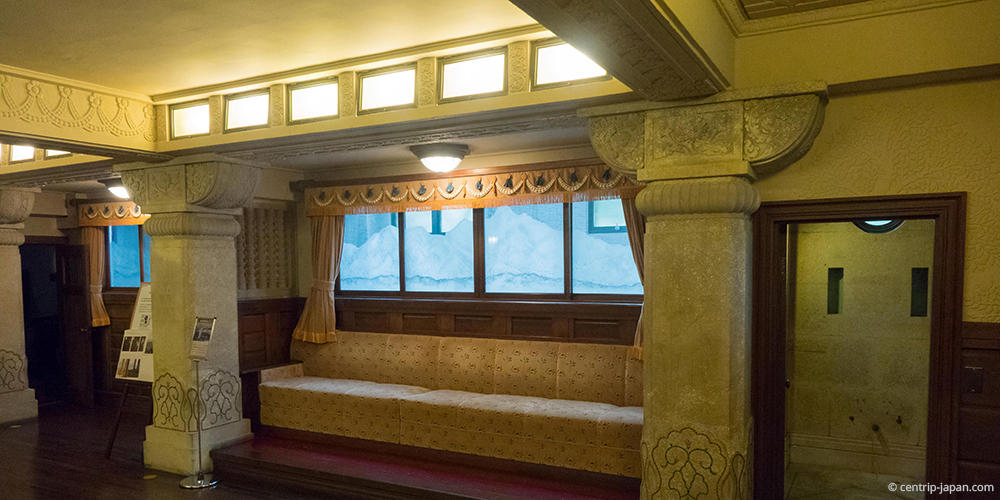 And lastly this small room has the most amazing red color on the walls.
S : That's a gorgeous color.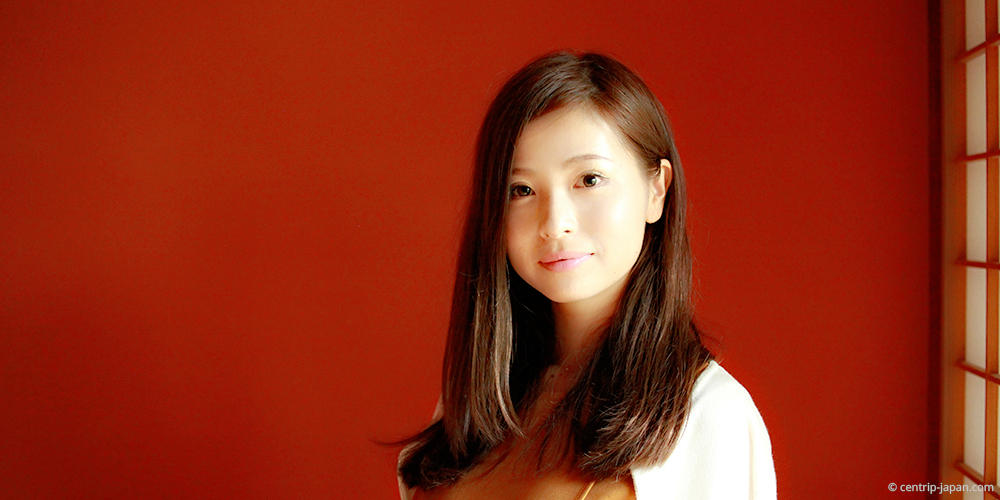 Just before we leave, the friendly staff at Choshokaku tell us a little about the villa and the gardens, and with that it's time to move on to the next spot!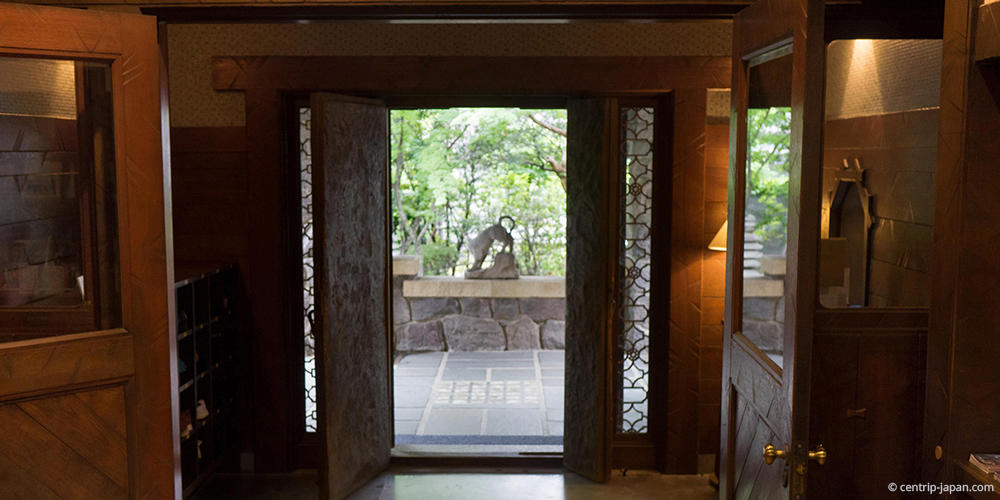 Chez Shibata
All that walking around these spectacular gardens and buildings has made me a little hungry. Luckily, we are not far from Nagoya's most famous bakery, Chez Shibata.
S : Oh good, I love a good bakery!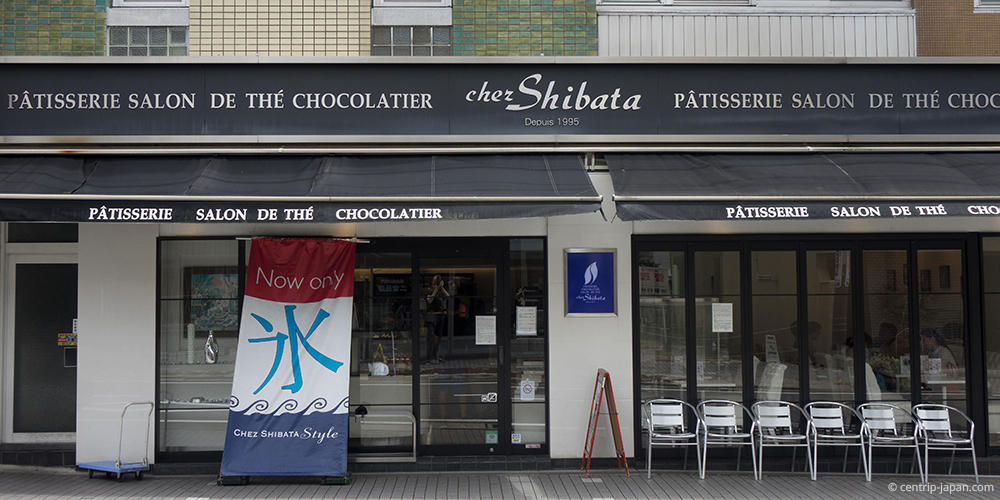 S : I can't wait to go and see what kind of delicious things they have in there…let's go!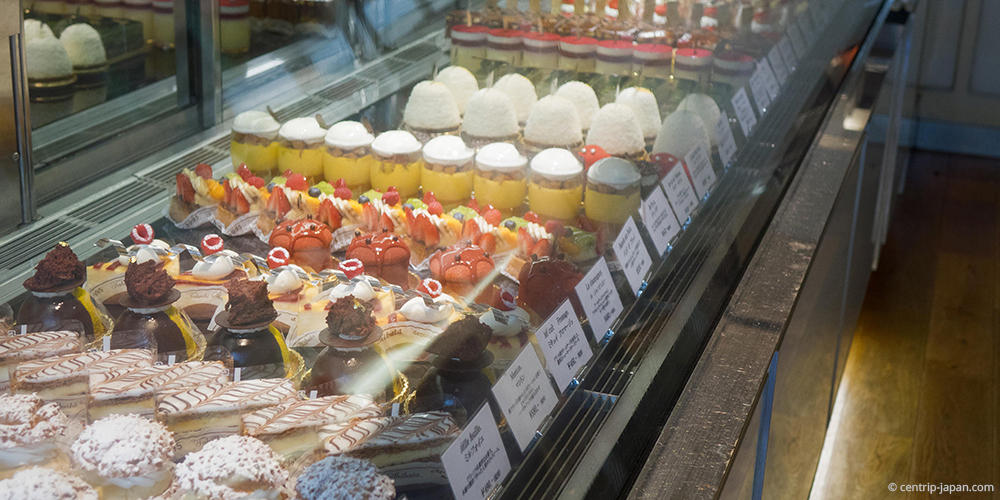 M : Oh, my. Everything looks so good. What are you going to choose, Sayaka?
S : Hmm, I think I'll have this one!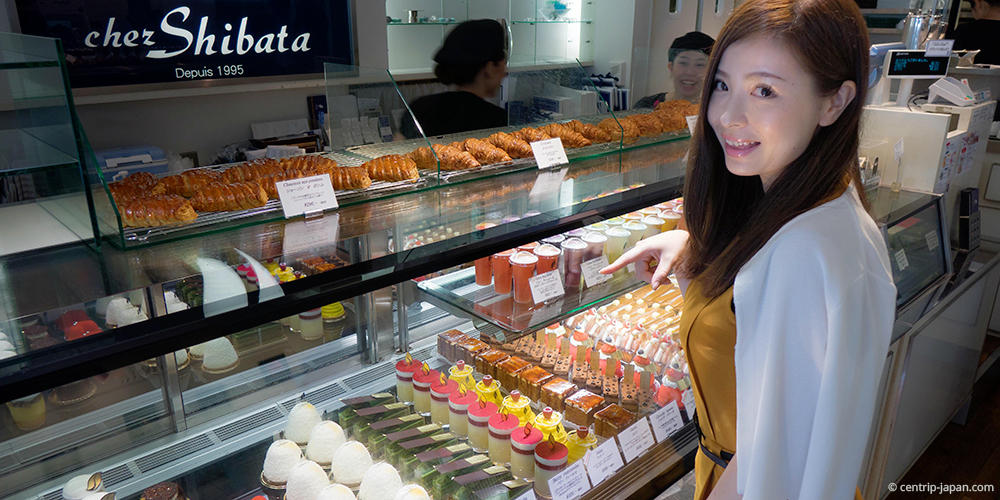 We were lucky enough to be able to speak with Shibata-san himself.
S : Wow, he's the owner of the bakery.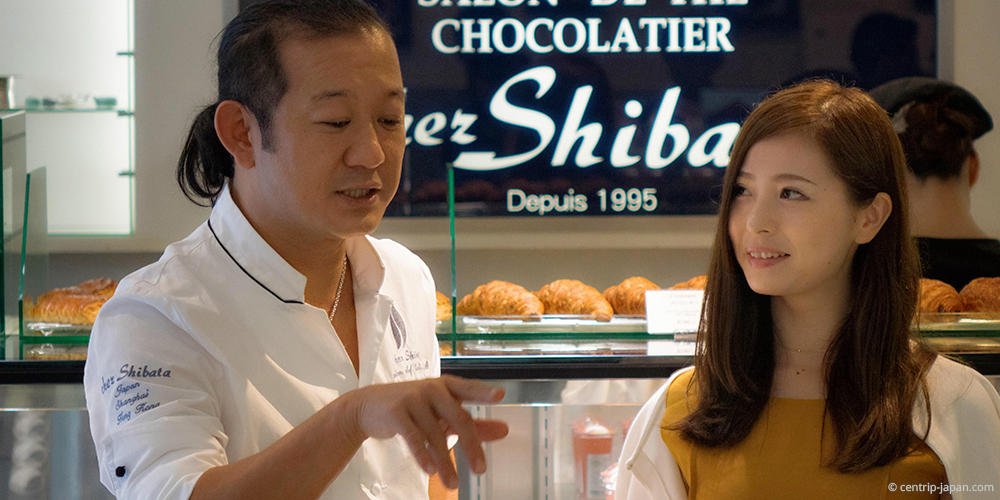 M : Oh, here comes your order!
S : I think I'm going to enjoy this!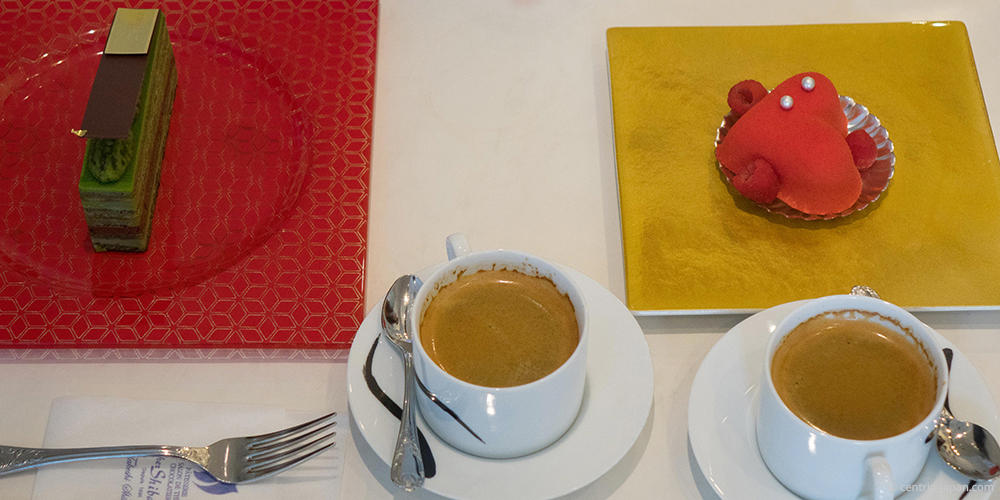 S : Well, that was delicious.
M : Many thanks to Shibata-san and his staff!
---
Sayaka
A fashion model active in Nagoya
Please feel free to follow me on Instagram ♡