| Junru Zhou
Travel in Tsu-shi: a short name with a lot of fun
Tsu-shi, which is located in Mie-ken Japan, is not as famous as other cities.
Its name is the shortest one in Japan. "Tsu(津)"in Japanese means "port". This name has been used from the Heian period until now. Tsu-shi was a very important port city, which you can understand from its name"Tsu (port)". Unfortunately the port in Tsu-shi was destroyed by the Nankai earthquake in 1498.
But there are still many historical attractions and lots of natural scenery. Now let's begin our trip to Tsu-shi.
From Nagoya Station to Tsu Station, either the JR or Kintetsu line will take about 1 hour, and both will cost about 1100yen.
Kōzan shrine and Tsu Castle
If you take the number 51 bus Ishindenōsato-sen(一身田大里線)[Mie National hospital(三重病院)](toward Tsushinmachi-eki),after about 11-mins you will arrive at our first destination: Kōzan shrine. The bus ticket price is 220 yen. This shrine is devoted to Todo Takatora (藤堂高虎) who was the daimyō of the Tsu area. During his lifetime he changed his feudal master seven times, the last lord being Tokugawa Ieyasu. Todo Takatora was also famous for excellence in castle design. The Nijō Castle(二条城) and Wakayama Castle are included among his works.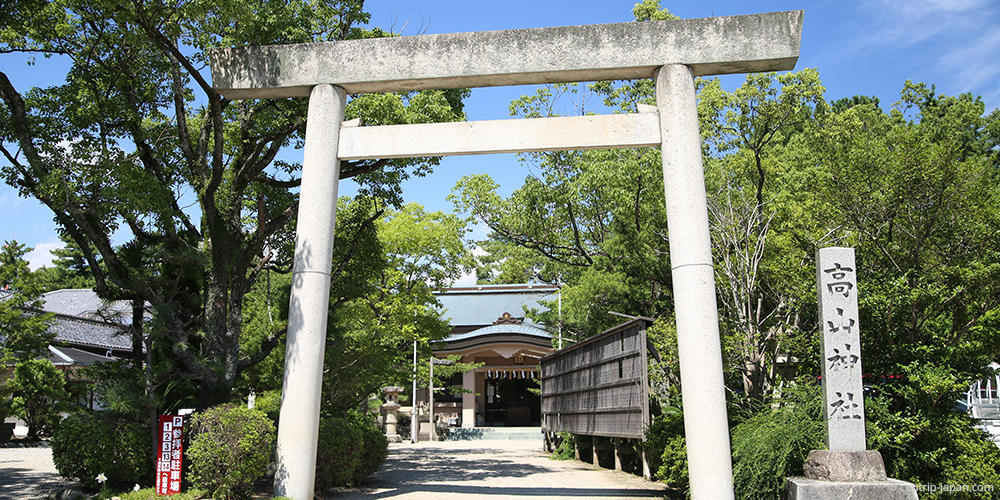 Here you can find the Tōdō family crest everywhere.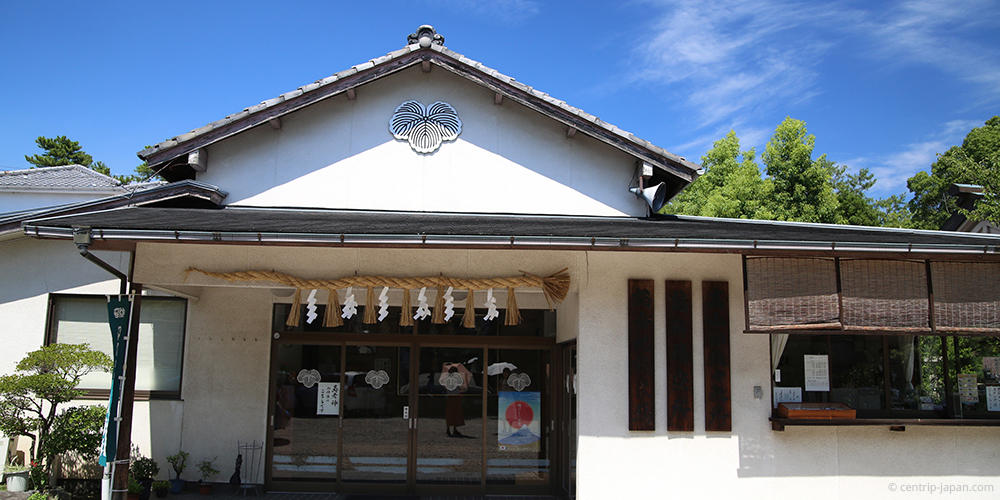 Here you can see the main building of Kōzan shrine? On the right side it are the names of people who helped with the rebuilding of this shrine.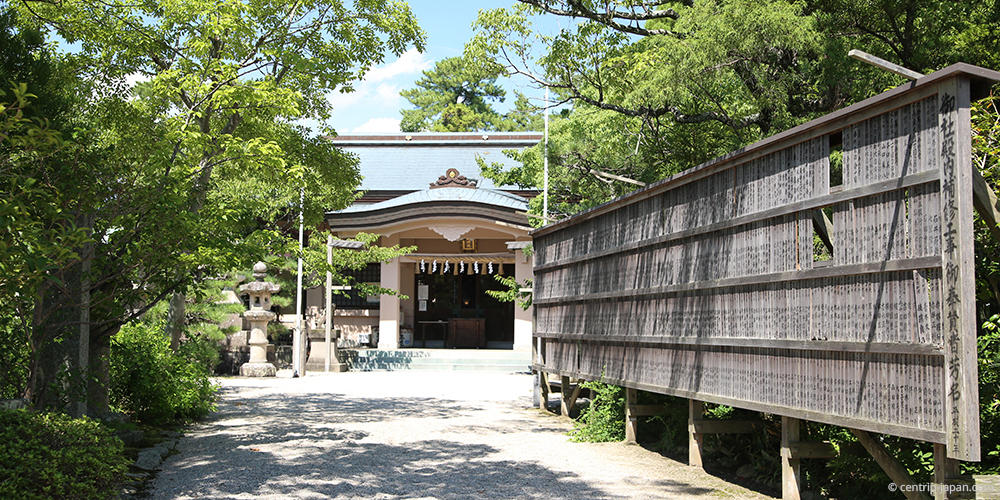 Personally I prefer the little torii gate(鳥居) in the middle.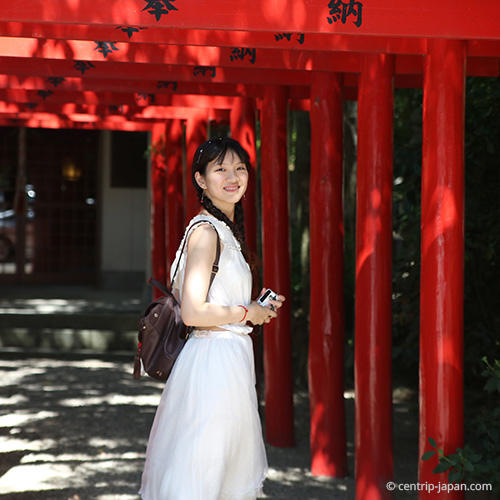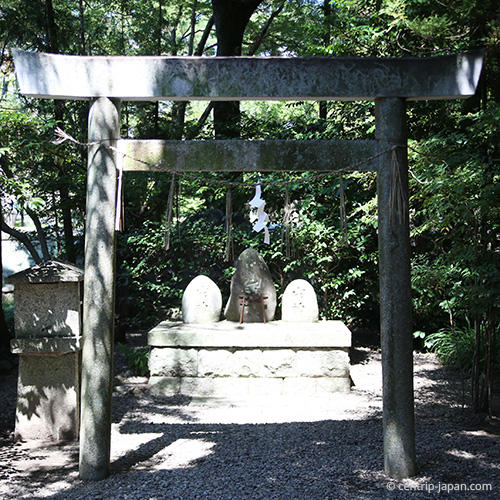 Behind the shrine, what you see in front of you is Tsu Castle(津城). Of course, the designer was Tōdō Takatora.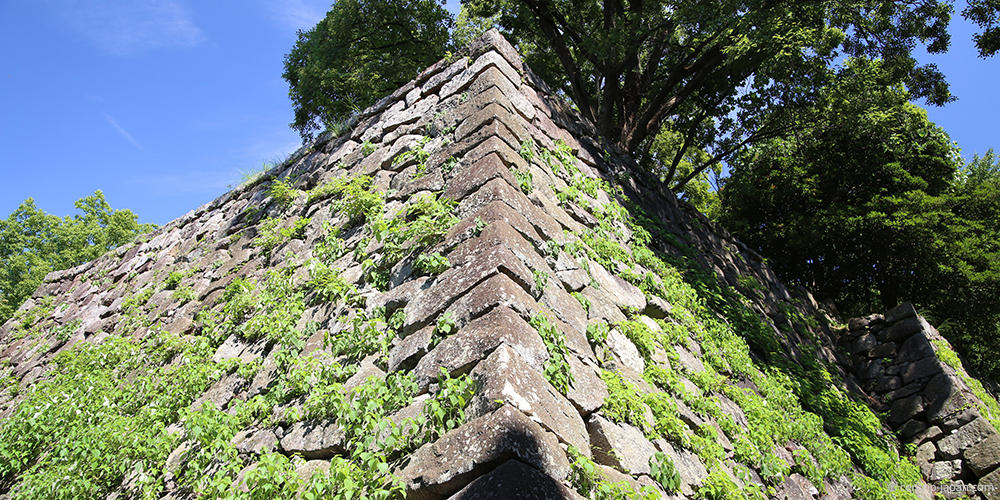 The entrance is in the middle of the castle. The security was tight in the past. It was not possible to enter without a good reason. But it is not like this anymore, so let's go for a look.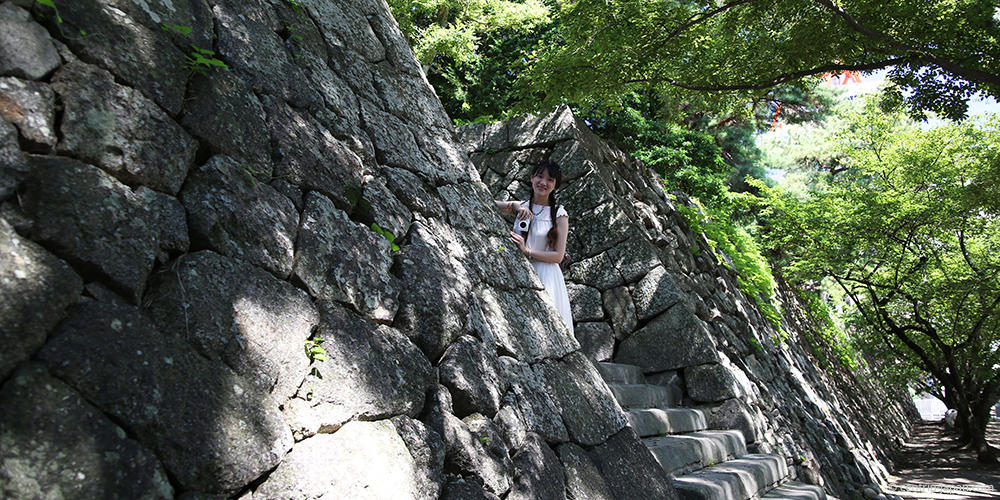 The main building of Tsu Castle has been destroyed, and the area is now a public park.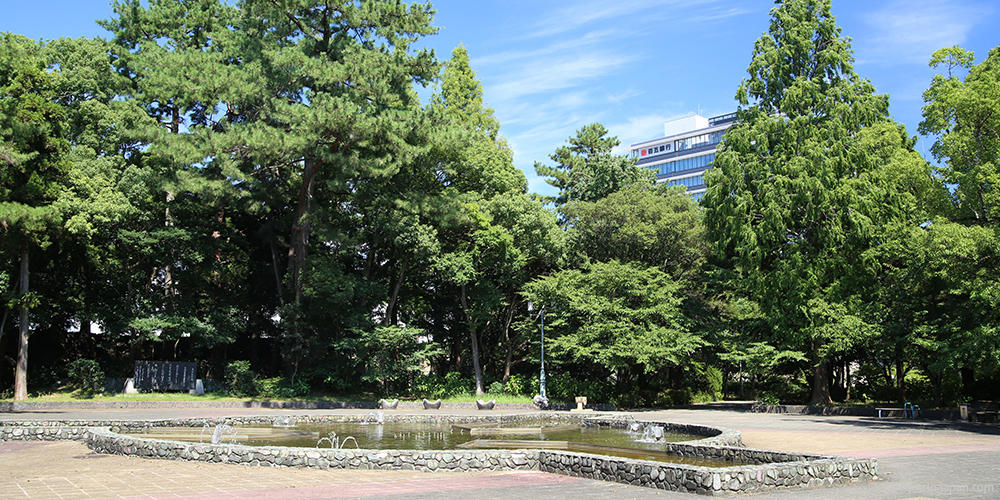 At a corner of the park, there is a statue of Tōdō Takatora to commemorate this excellent designer.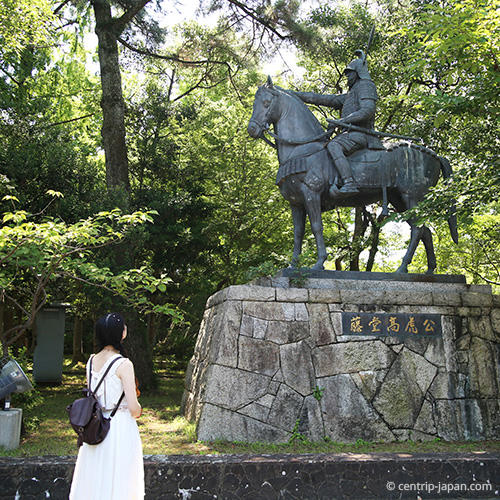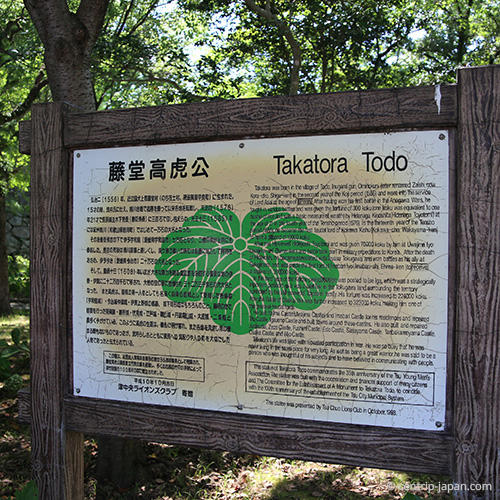 At the side of the park, there is a Japanese style courtyard.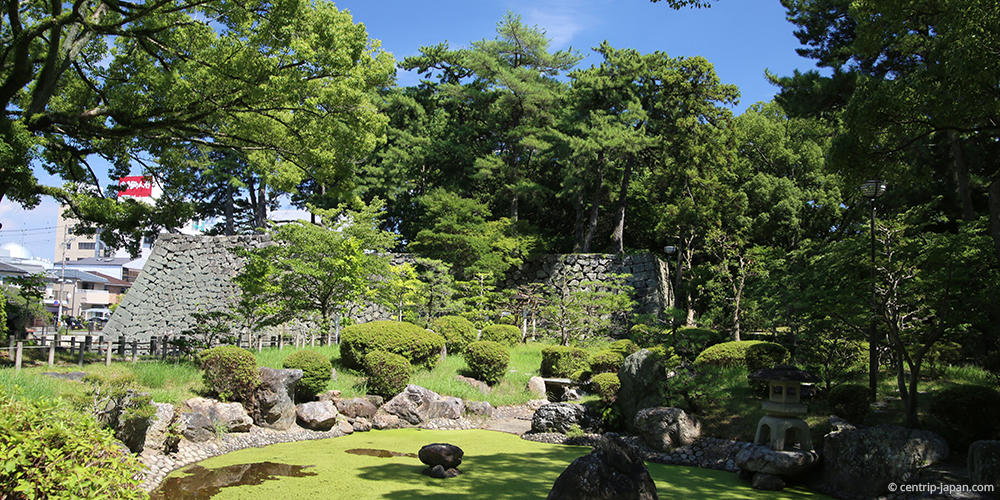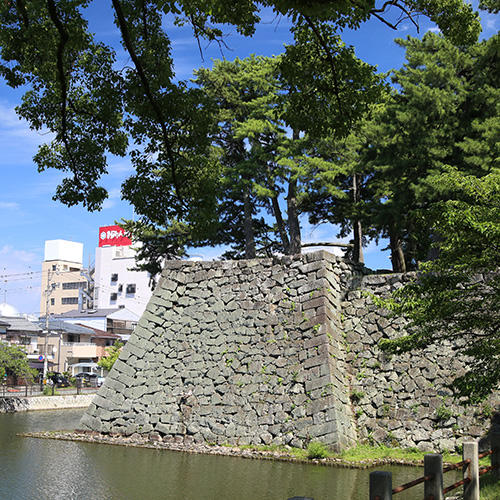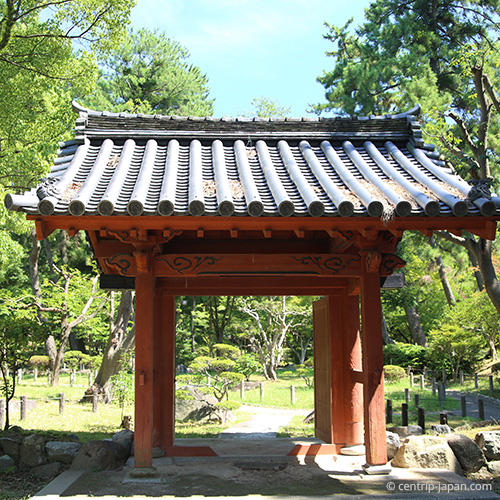 Lunch: Takatora Dog
Don't you feel a little hungry now? It is lunchtime!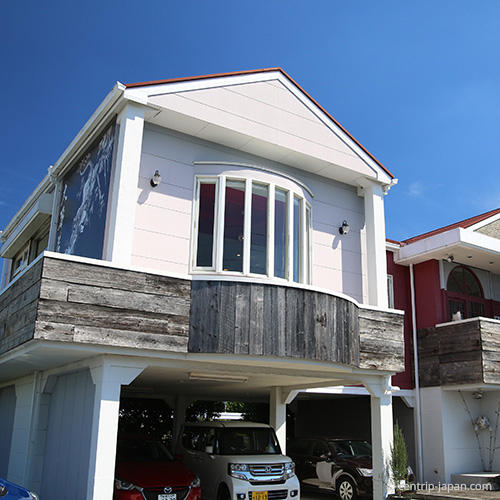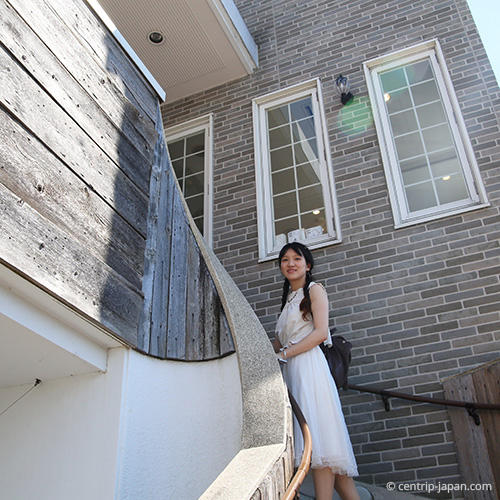 We can take the number 31 bus for Tsumikumo—sen (津三雲線)to Miemachi-eki(三重町駅), which will take 4mins and cost 220 yen. Here you can find a popular hotdog restaurant named Takatora hotdog. Well, we are in Tsu-shi, so it's not surprising to find this name!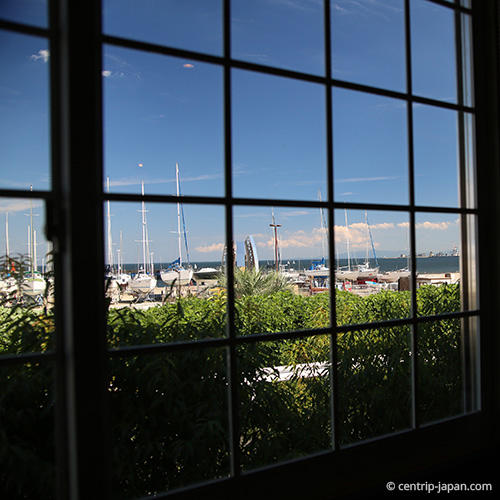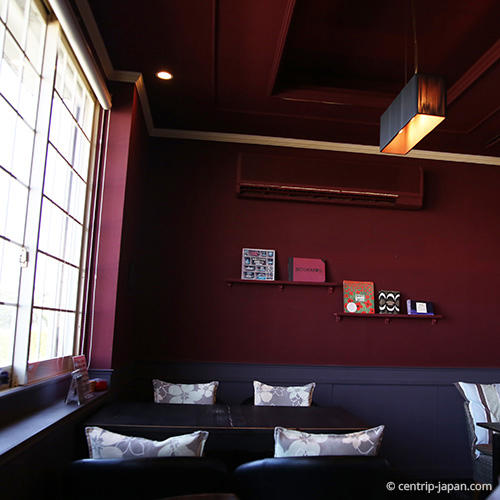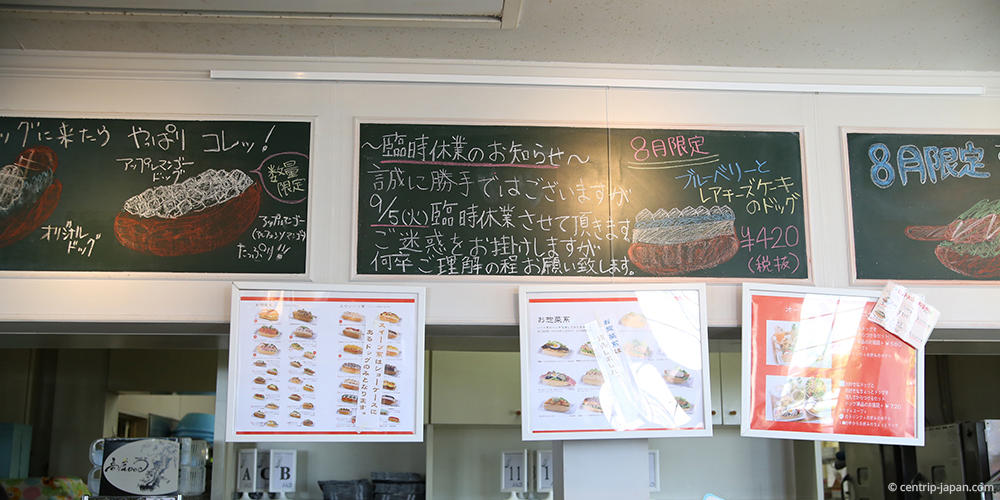 This restaurant is just beside the beach, and the view from here is quite good. You can definitely enjoy your meal here, from the presentation to the taste. The restaurant is so popular that many of the options were sold out when we arrived.
This is my choice! Looks delicious, right?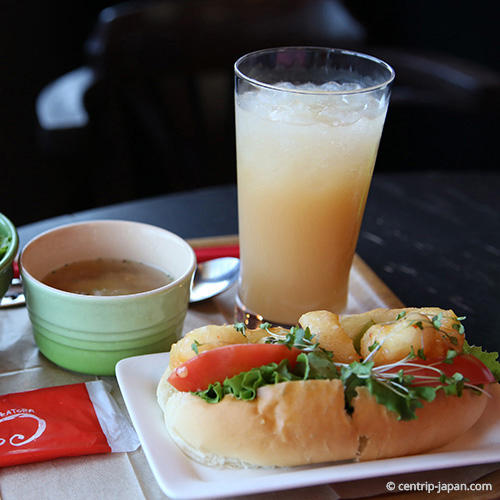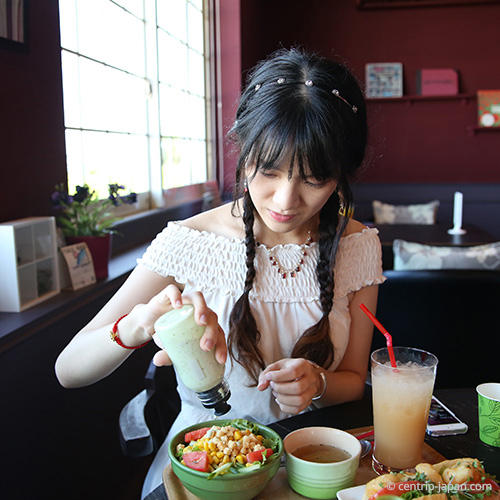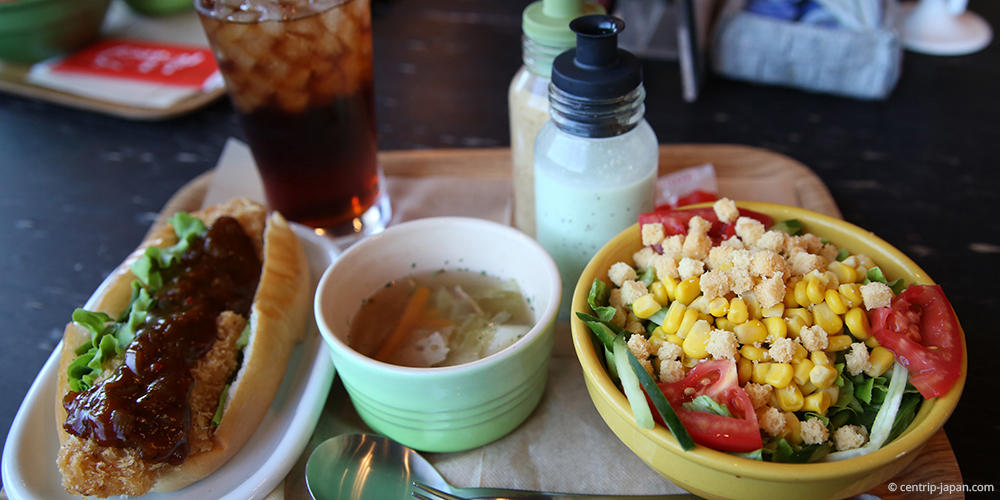 After lunch we can walk along the beach. There is a sailing school here. If you want to get even closer to the sea, you can try sailing.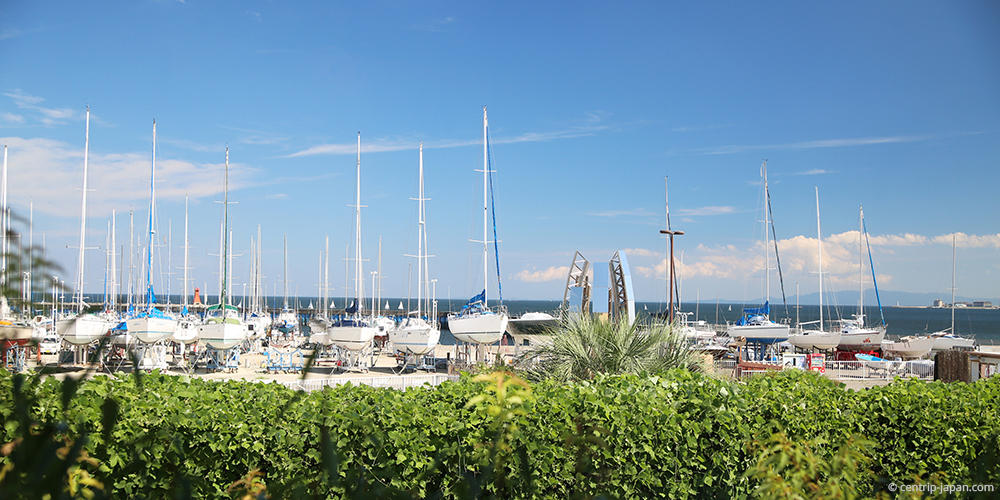 Tsu kairaku koen Park
After our time on the beach, we come back to the city.
Once again take the bus 31 Tsumikumo-sen (津三雲線) at Miemachi-eki (三重町駅). After 11 minutes on the bus and an 8 minute walk, get off at Tsuekimae, where we will arrive at our last destination. The bus ticket is 220 yen. Tsu kairaku koen Park was a place of leisure for the daimyo (feudal lords) when they come here to hunt. After the Meiji period, this park has belonged to the government, becoming a public park.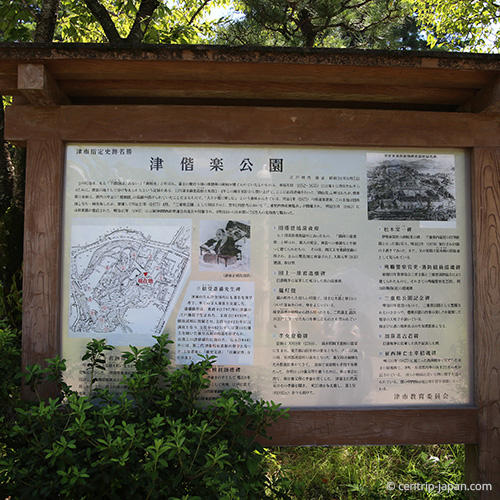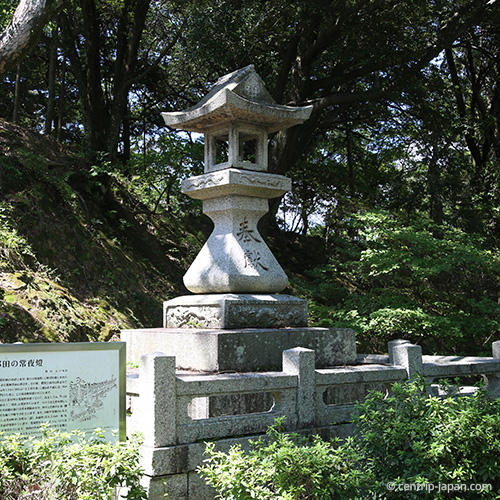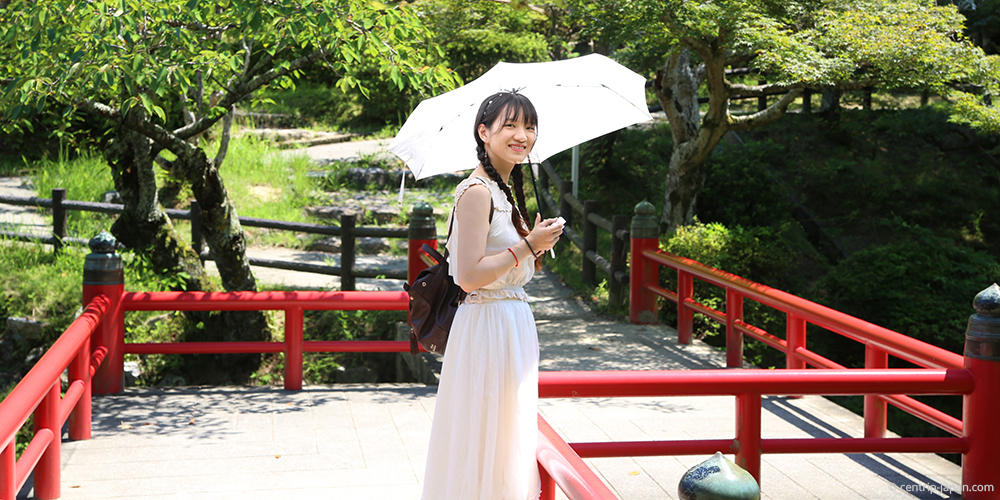 How about it? I think this is a quiet place to take a break.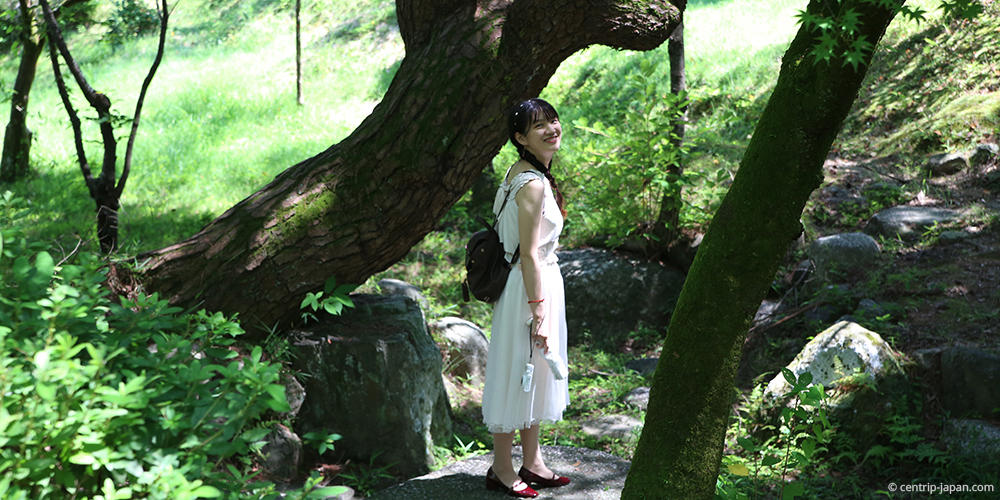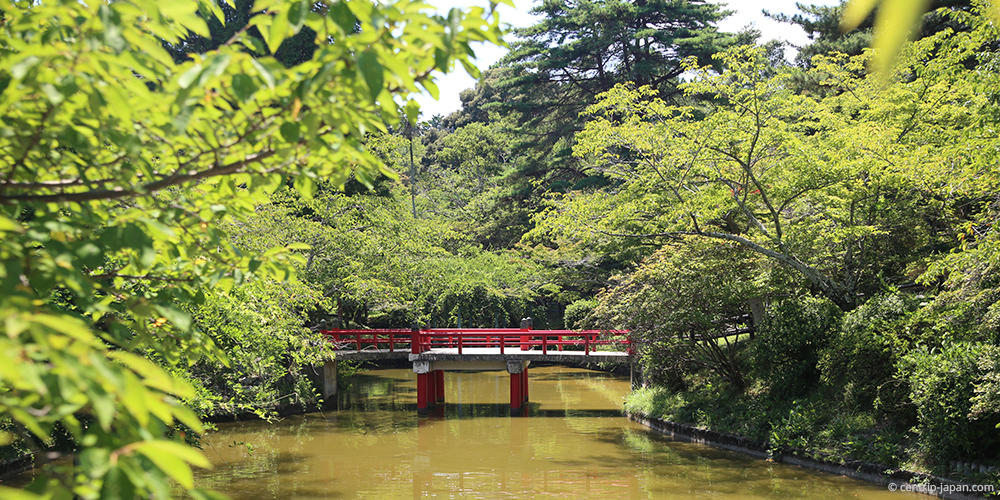 Walking from Kairakukouen-park to Tsu Station, we can take either the JR or Kintetsu line to Nagoya Station. Both of them will take about 1 hour and cost around 1100 yen.
If you have time, it will be a good idea come to Tsu-shi, which has the shortest city name in Japan. It may have a short name, but you will spend a long time enjoying yourself.