| Centrip Editorial Board
Four Fantastic and Easy-to-Get-To Guest Houses in Nagoya
Why a Guest House?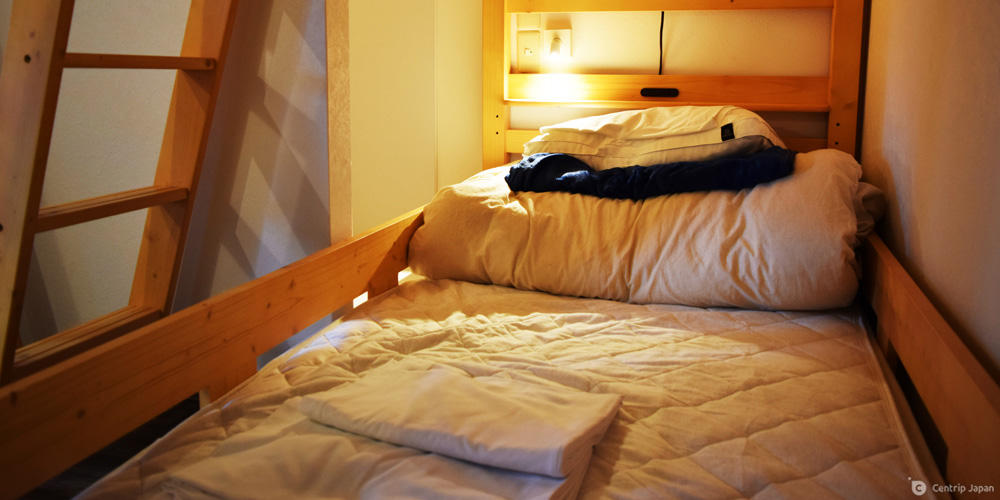 Choosing guest houses for your stay during your trip is a great option. You can get to know other travelers and the locals. It's always fun to meet new people whether you are traveling alone or in a group. In addition, the price is more reasonable compared to staying at hotels.
When you think about guest houses, you may think they are all like dormitories without any privacy, but actually, some places offer only private rooms. If you want to get to know other people, but sleep alone at night, those guest houses are your perfect choice.
Among the many guest houses in Nagoya, we carefully selected places which are fantastic, unique, and convenient to get to. We did some interviews and will report to you all about them!
Getting to the Guest Houses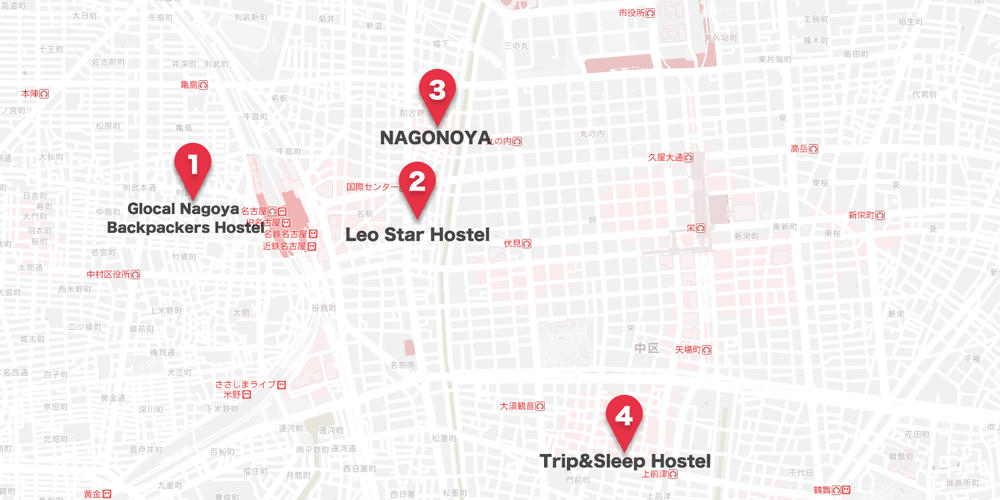 1. Glocal Nagoya Backpackers Hostel A Guest House Focused on Connecting People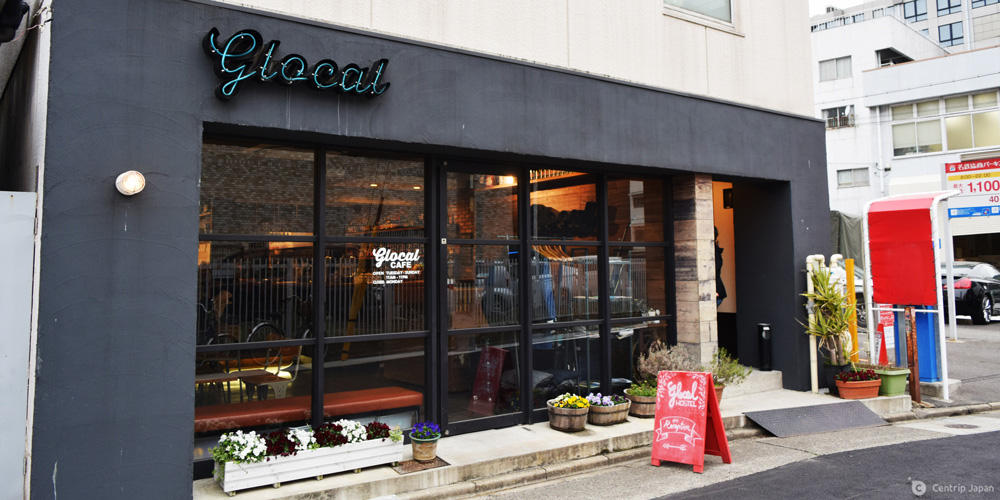 Within walking distance from Nagoya Station. There is a café & bar on the ground floor, which attracts not only guests but also many locals who want to interact with foreign travelers. The room has a relaxing atmosphere with black and wooden interior.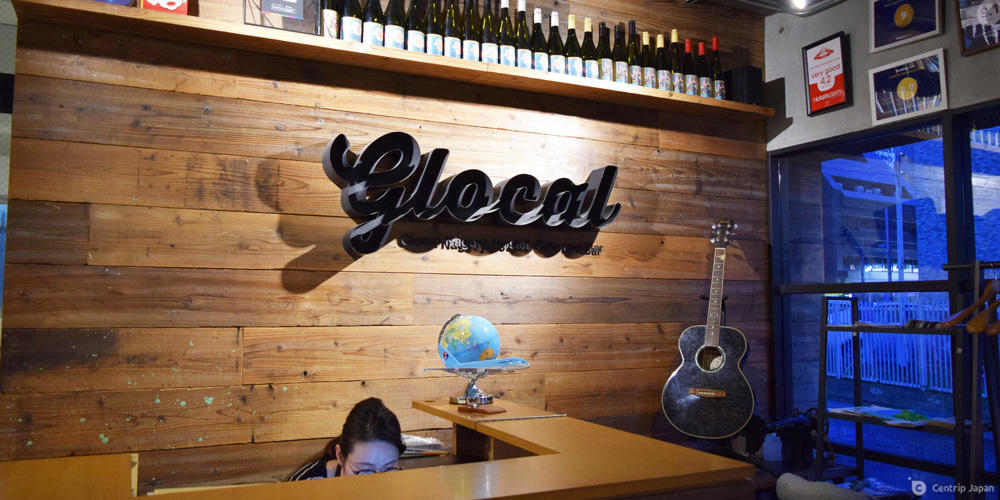 All rooms are dormitory types, but private rooms are available for four or more people. On the second floor, rooms and showers are exclusively for women. The third and fourth floors are unisex. There is no elevator, only stairs. The unisex toilets are shower toilets. You can cook in the kitchen in the public space.
Let's interact at the Cafe and Bar!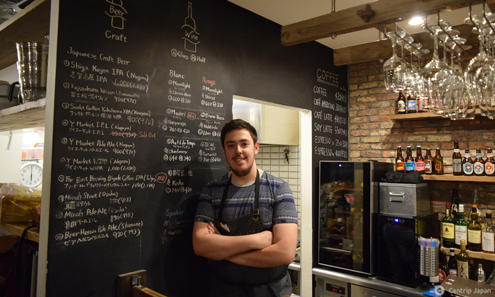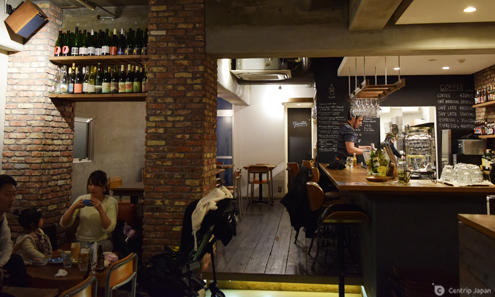 We aim to create a connection between the people of Nagoya and travelers. International exchange events are held at the cafe and bar. It is also common for travelers and locals to get out and go out into town. The cafe is open from 11 am to 11 pm and closed on Mondays.
Shared Living Space with a Kitchen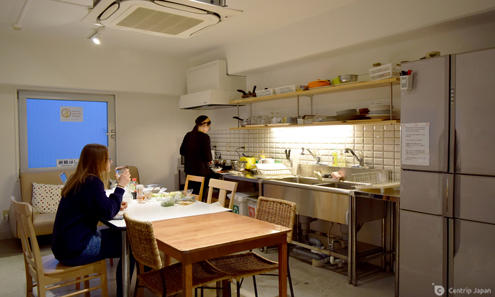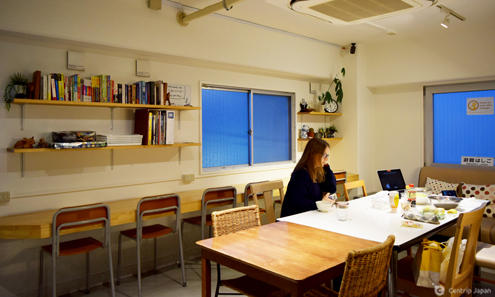 On the 3rd floor, there is a shared living space with a kitchen and refrigerator for guest use. The showers on the 3rd floor are unisex, while the second-floor showers are for women only. The shower changing space is wide. The washroom is also wide and easy to use, and coin laundry is also available for use.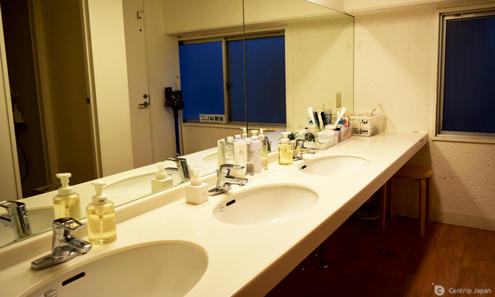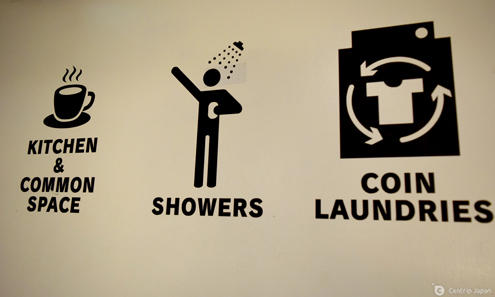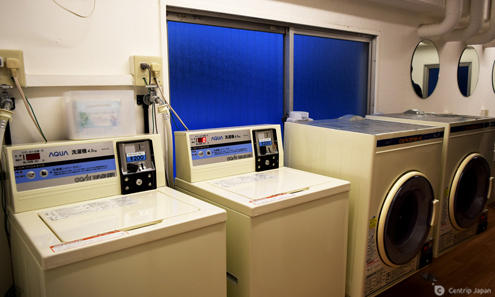 9 Dormitory Rooms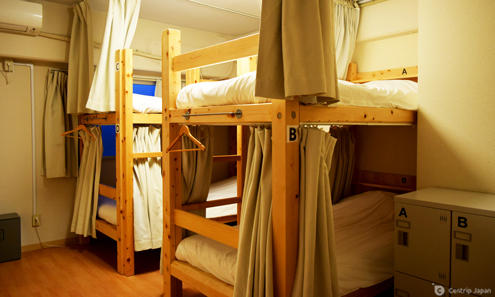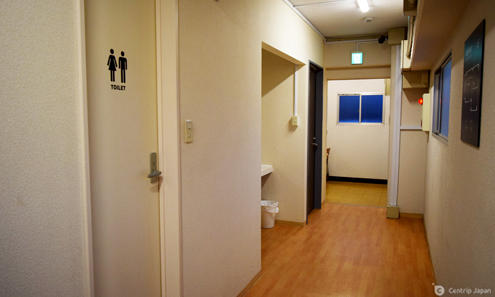 There are 9 Dormitory Type rooms, with 48 beds. For example in a four-person room, a family of 4 meets the room's capacity and can use it as a private room.
Despite being a dormitory the beds have curtains attached to give each guest a private space.
"We want to be a connection between the region and the world."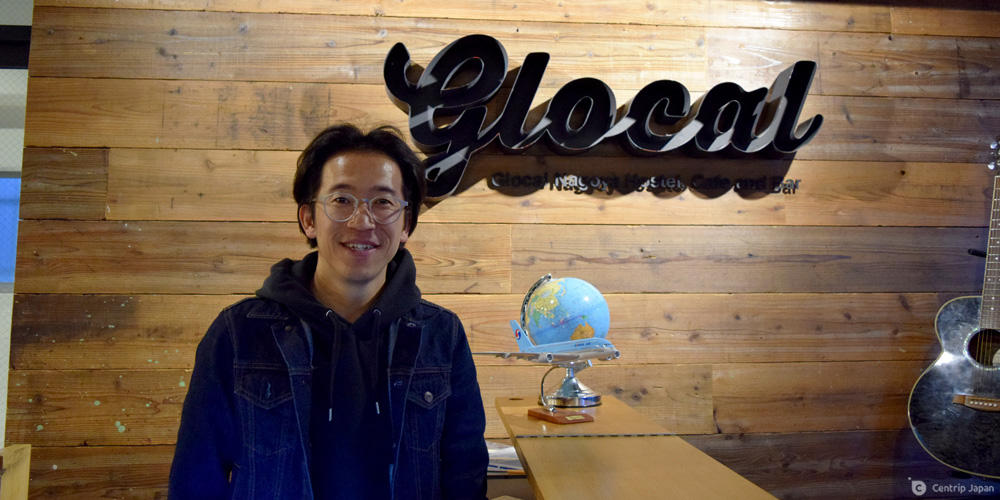 The owners, who have traveled to over a dozen countries, consider themeselves to be "connections". Guests can make friends from all around the world and learn about cultures different from their own by interacting with each other. Being able to meet people you never would have while living your normal life. Using these thoughts, the words Global and Local were combined into the word "Glocal".
In summary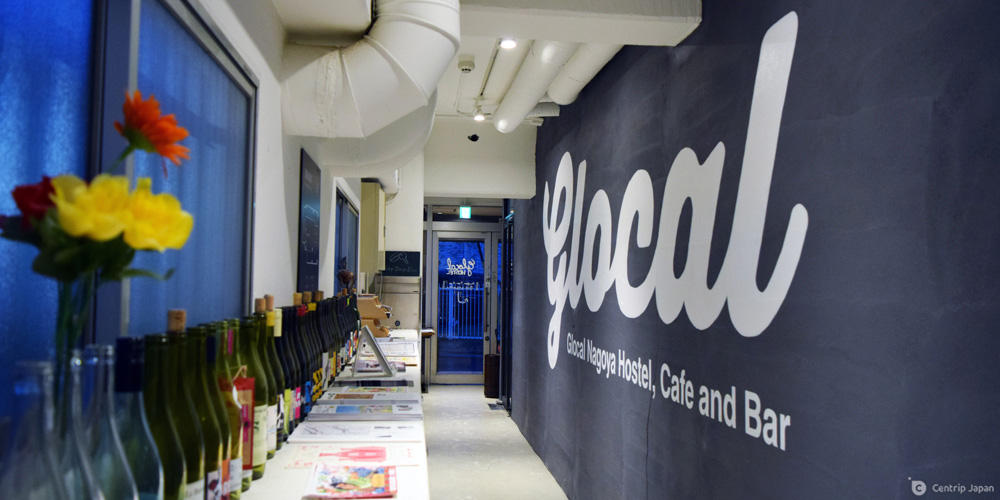 Modern Design, Urban Chic. A recommended place where fellow travelers, and of course locals can interact. Conveniently close to Nagoya station.
| | |
| --- | --- |
| Nearest Station | 7-minute walk from Nagoya Station (JR, Meitetsu, Kintetsu, Subway, Aonami Line) |
| Convenient for shopping | convenience store - 1 minute, Pharmacy - 5 minutes on foot. |
| Accommodation charge (per night) | 3,240 yen-3,456 yen |
| Features | Recommend for people thinking "I want to meet people traveling to Nagoya!" |
| Supported Languages | Japanese, English, Chinese, French |
| Nationality ratio of guests | 40% Japanese, 60% foreigner (Taiwan, China, Hong Kong, Thailand, etc.) |
2. Leo Star Hotel A guest house with Japanese style rooms and an Izakaya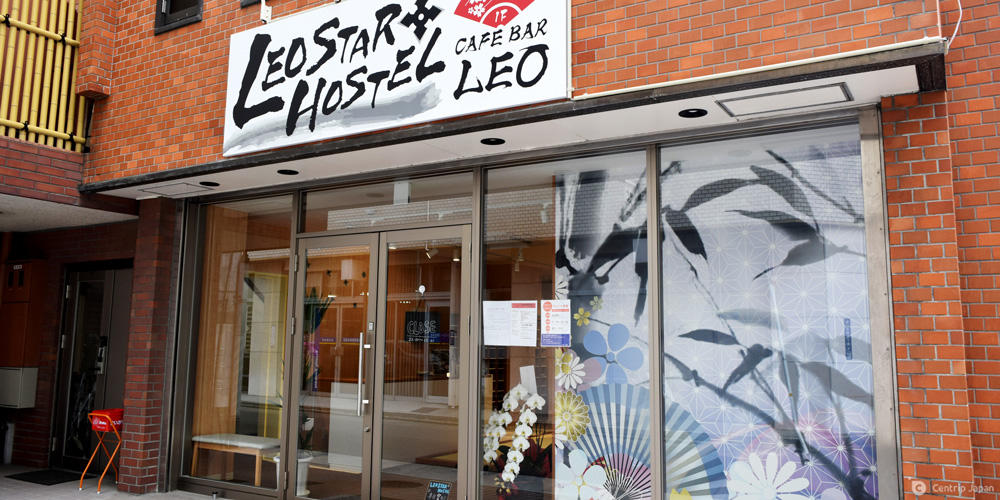 Leo Star Hostel is a comfortable guest house, newly renovated with a Japanese and Ninja theme. One stop away from Nagoya station by subway, it is only a short walk away. All rooms are private with accommodation from 1 to 6 people. Rooms with bath, kitchen, and toilets are available and perfect for family use.
Ninja themed shared space.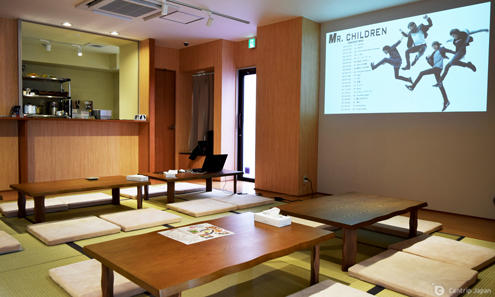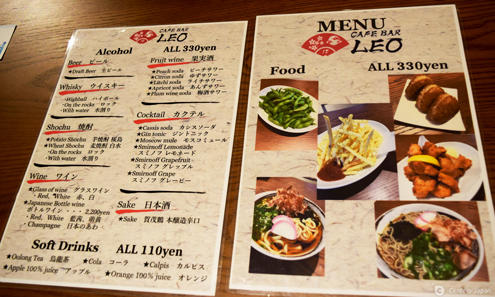 On the first floor, there is an Izakaya (Japanese style pub) corner available only for guests, with low prices, large volume and good ratings. Rental bicycles are available for 500 yen a day. At check-in, all guests receive a ticket for a free drink.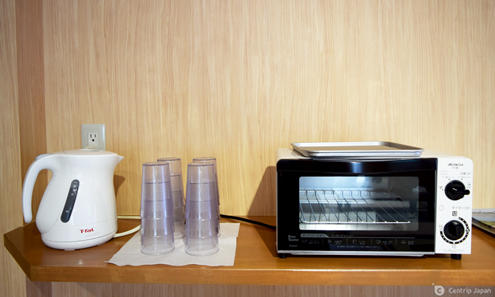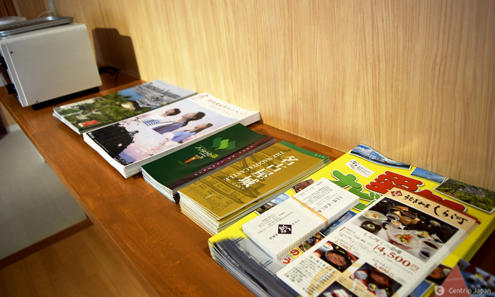 There is a simple microwave and pot in the common space. There is also a practical tourist brochure.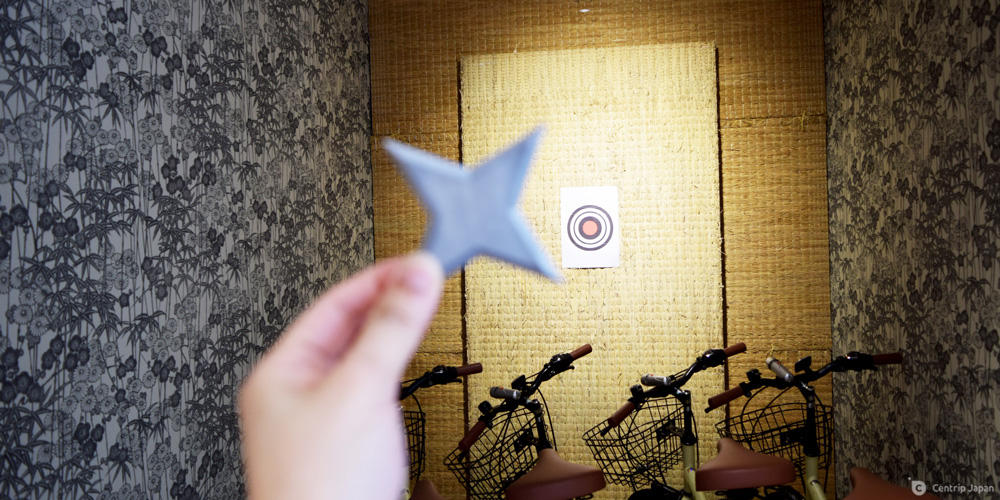 On the first floor there is a practice corner for using ninja weapons like throwing stars.
Spend your time relaxing in a comfortable space.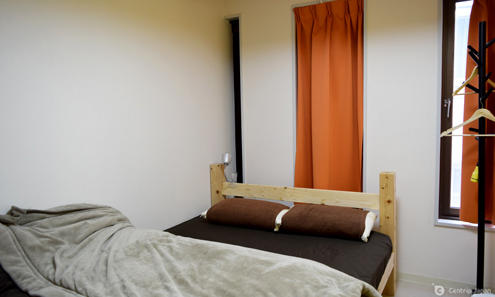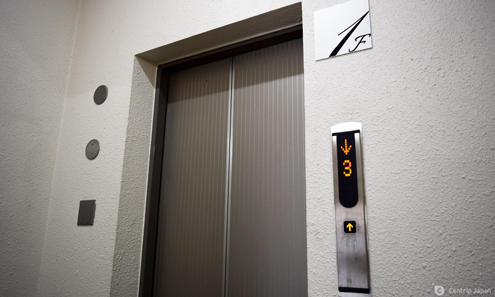 Located in the center of the city with easy access. Our aim is to combine the comfort of a hotel with the at-home feel of a guest house. While securing a private space, we value the creation of an atmosphere where you can freely talk to the staff. Twin and double rooms are also popular with couples. In addition, the entire building is a hostel equipped with an elevator.
A room with a sense of openness, a breeze in the heart of the city.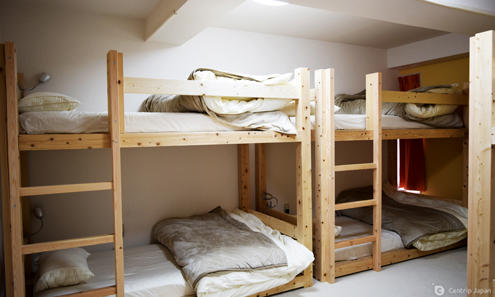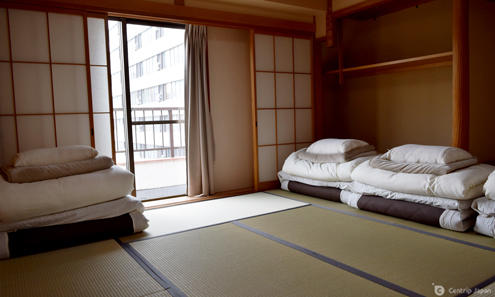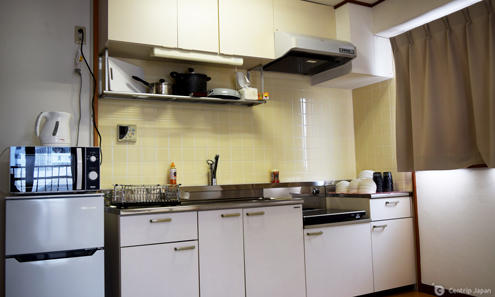 All 8 rooms are private rooms. Not only are there rooms with beds, Japanese rooms are also avaialbe. From a single person to a group of 6, there is a wealth of variation. Japanese rooms with bath, kitchen and toilet are also avaialbe.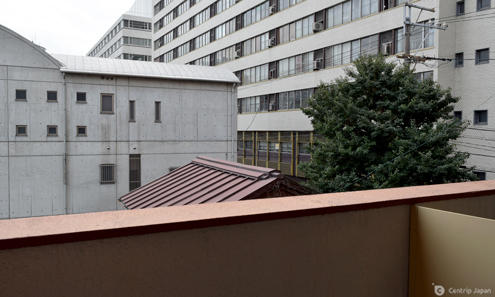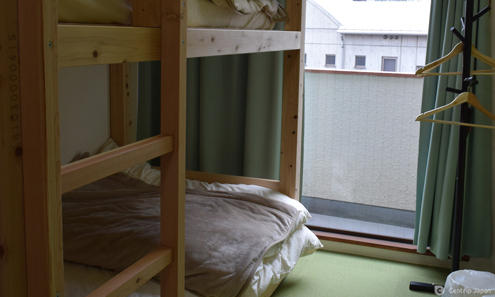 There are rooms where you can go out on a veranda and feel a sense of the urban atmosphere given off by the surrounding buildings.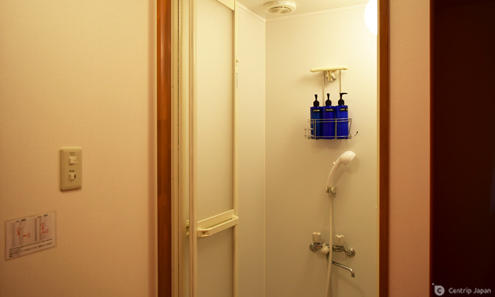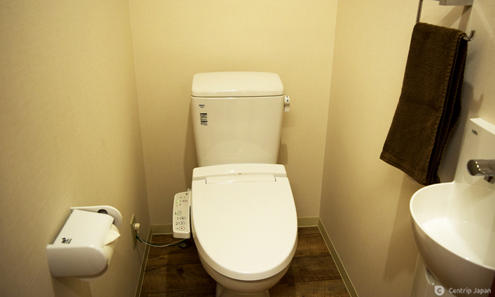 The showers and toilets are very clean.
Word from the Owner "We are seeking ways to help make your stay more comfortable."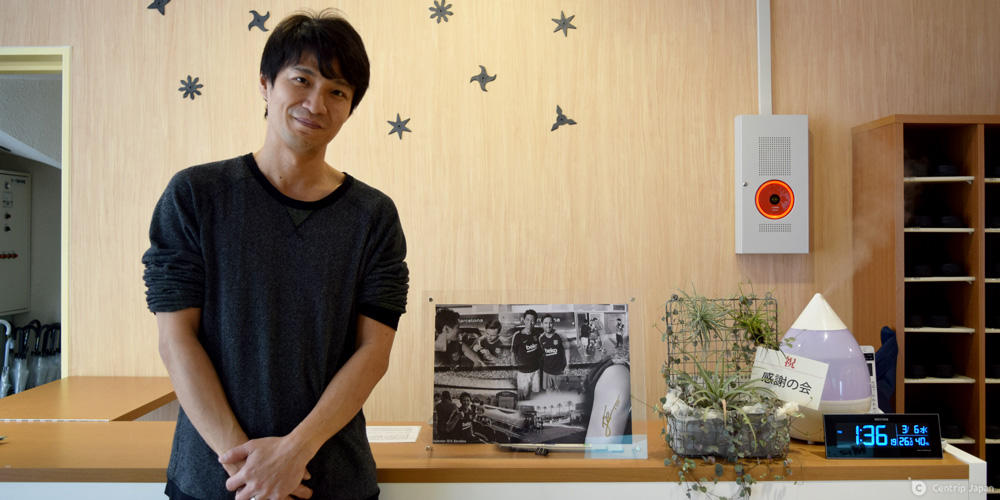 What is the reason for staying at a guest house? When I thought about it, I came up with two ideas, "price" and "feel at home". You stay at a guest house because it is cheap, but if you can afford it, don't you really want to stay at a hotel if possible? The owner thought about this and pursued the comfort of the hotel. Furthermore, the atmosphere unique to a guest house is also important, so that guests and staff can be connected by people-to-people relationships.
In summary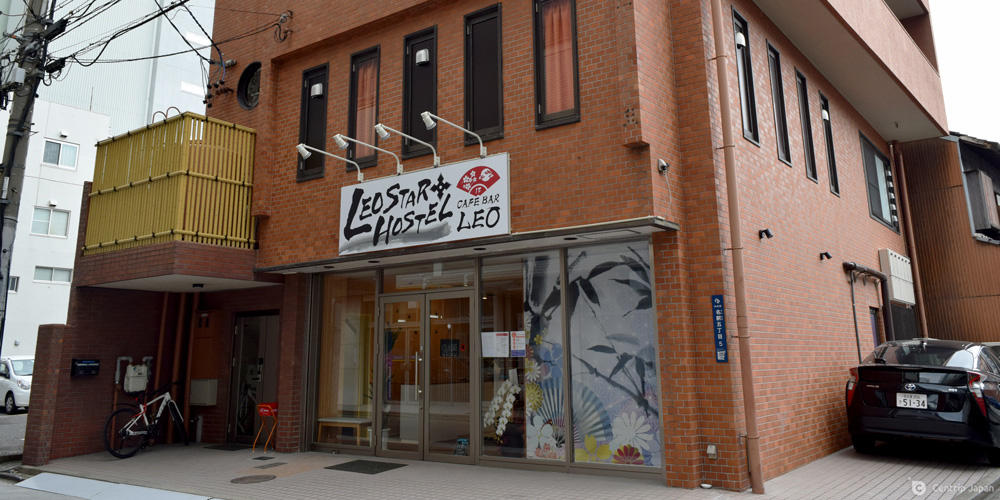 Glocal is in the center of Nagoya, so it's conveniently located near lots of sightseeing areas, it's clean, and has guest-only Izakaya. If you sit on the tatami mat while drinking beer, you feel totally Japanese.
Nearest Station
2-minute walk from Kokusai Center Station (underground)
10-minute walk from Nagoya Station (JR, Meitetsu, Kintetsu, Subway, Aonami Line)
Convenient for shopping
one minute walk to convenience store, 10 minute walk to Pharmacy.
Accommodations (1 night)
3,300 yen to 6,000 yen
Features
All rooms private! Recommended for couples, families and groups with friends!
Supported Languages
Languages other than Japanese are not supported (voice translation terminals are available)
Nationality ratio of hotel guests
More than 50% of Japanese, more than half of all foreigners are from Taiwan. With some from Korea and China.
3. NAGONOYA "Experience the real-Nagoyan lifestyle at our guest-house."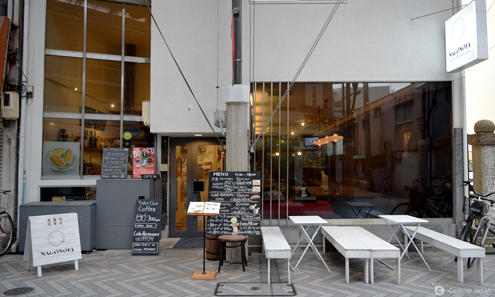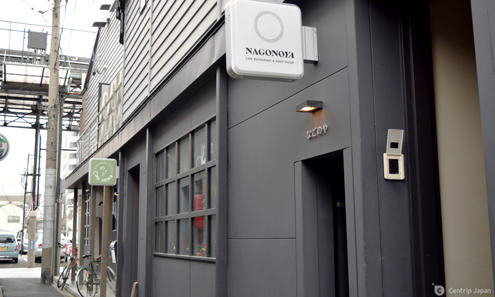 This guest house is attached to a traditional cafe, which has been operating since olden times in the shopping district of Nagoya. There is the main building where you can feel the history and an annex with a modern design.
We will greet you with a welcome drink at our cafe. The living space in the common area is cozy and is are often visted by repeat guests. This is a cozy guesthouse, with the atmosphere of a cafe is a relaxing oasis in the city.
A historical cafe is attached.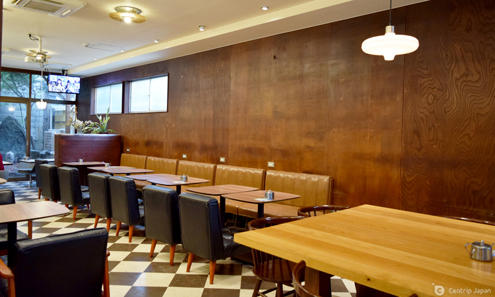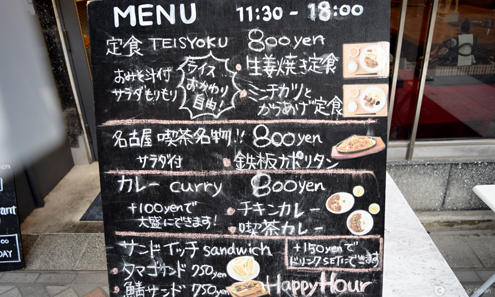 The cafe in the main building has taken over the historic shops. The cafe has long been a place for local people, from young to old, to gather and interact.
A buffet breakfast is also avaialbe here for guests in the morning. You can have as much as you like with coffee, salad, rice balls, and toast for 500 yen!
Main Building: Get a sense of old Japan.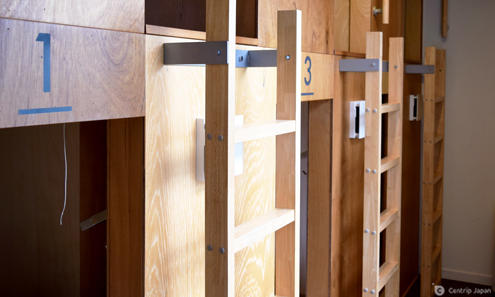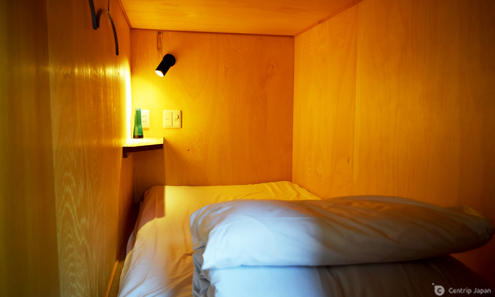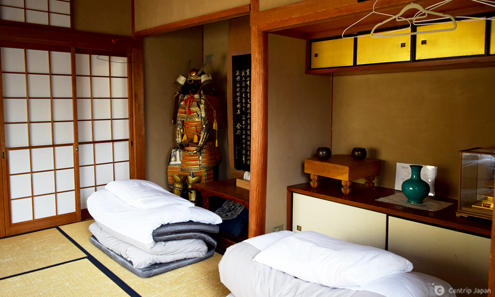 In the Japanese-style room in the main building, you get a sense of history. The atmosphere of a good old Japanese house. There feeling continues from the hallways into the rooms. The dormitory is the capsule type and has 3 bunk beds.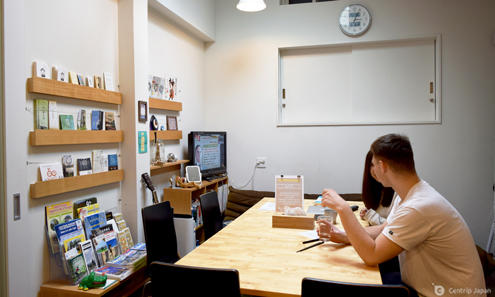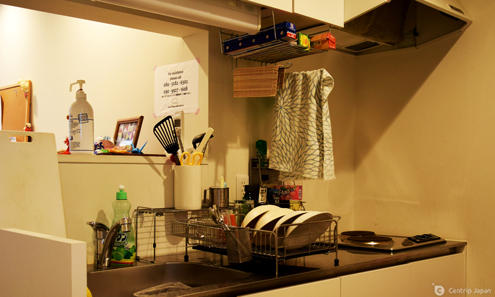 The living room is also equipped with cooking equipment for guest use. Free coffee and tea are also provided.
The Annex: A modern atmosphere and relaxing open space.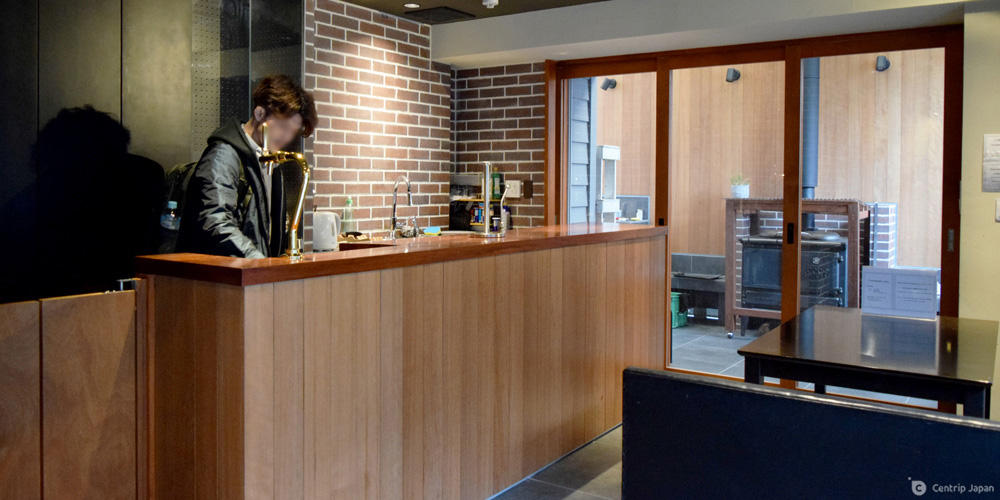 The annex is chic with a black exterior wall and has a lounge with a kitchen and sofa you can use.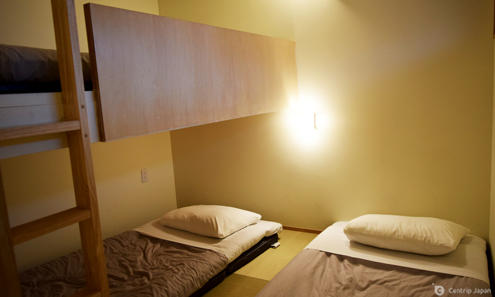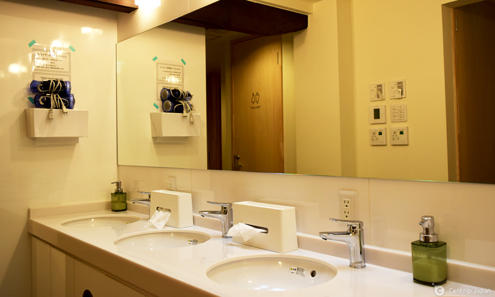 There is also a coin laundry, a shower, a washroom and toilet, and a women-only toilet in the common space. Both the main building and the annex are accessible by stairs.
Word from the Owner "We want you to feel the good old Japanese lifestyle"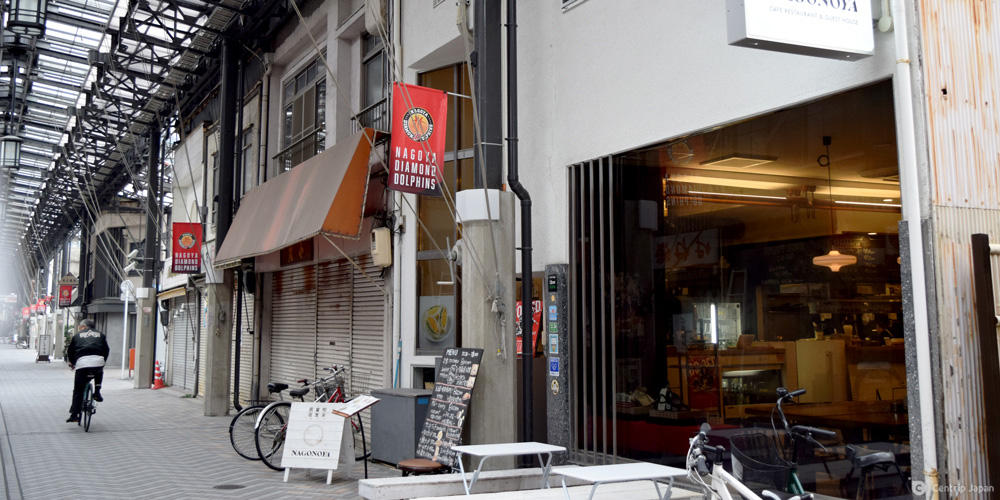 Stay in a traditional coffee shop in a shopping street. You can experience the old Japanese atmosphere. Because the staff also resides in the inn, you can use it with confidence. Close to Nagoya Station, Nagoya Castle, and convenient for sightseeing with easy access to the airport.
In summary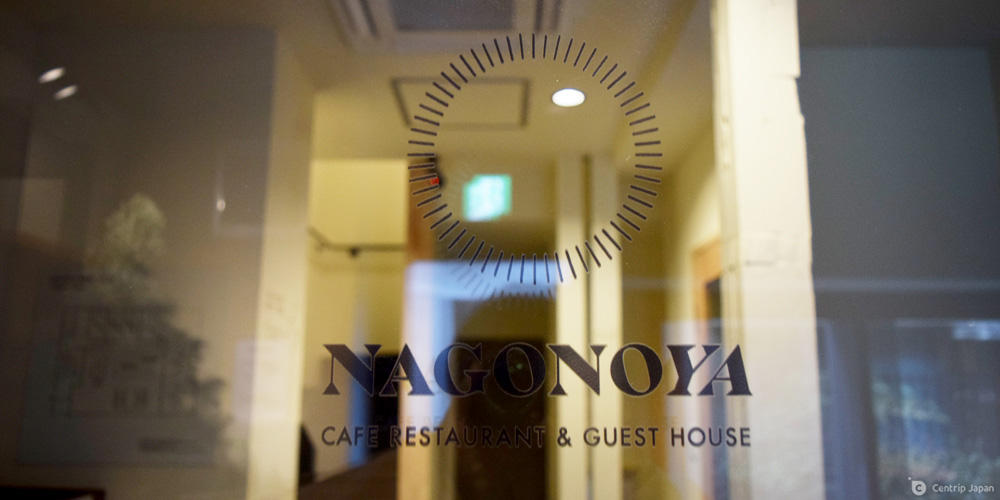 Even Japanese people can experience an atmosphere that feels "nostalgic". There are many restaurants in the shopping district, and in the morning at a cafe, or at night with a drink, enjoy interacting with locals.
Nearest Station
5 minutes on foot from Kokusai Center Station (underground)
A 15-minute walk from Nagoya Station (JR, Meitetsu, Kintetsu, Subway, Aonami Line)
Convenience for shopping
convenience store - 2 minutes on foot, Pharmacy - 2 minutes on foot
Accommodation charge (1 night)
3,240 yen
Features
A traditional cafe attached to the main building and an annex with a modern design
Supported languages
Japanese, English ※ Chinese depending on the staff situation
Nationality ratio of guest
half are Japanese, Taiwanese is the next largest followed by Indonesina and other Asian Nationalities.
4.Trip & Sleep Hostel "A clean guest house where comfort when sleeping is important"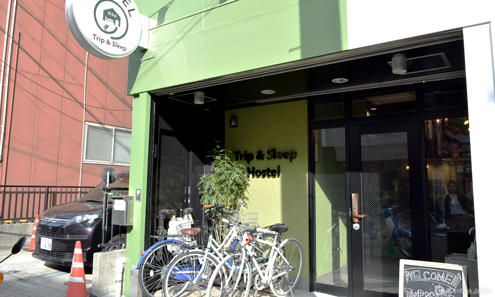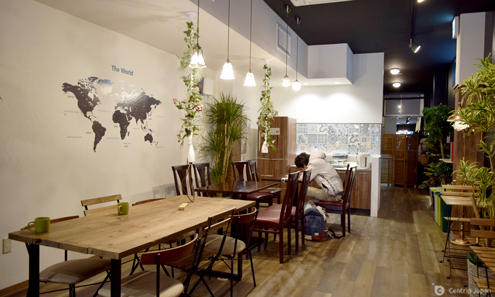 Trip & Sleep Hostel is furnished with antique furniture and is designed with a calm green and wood-tone design. There is an casual atmosphere for travelers and anyone else looking to stay.
Dormitories, private rooms, and Japanese rooms are available. There is also an elevator. The guest house is located in the Osu Shopping Street, which is very busy on many days, so it's convenient for shopping, and you can get a glimpse of Japanese daily life, and it's also attractive to be able to experience realistic Japan.
Shared space with lots of handmade items by the staff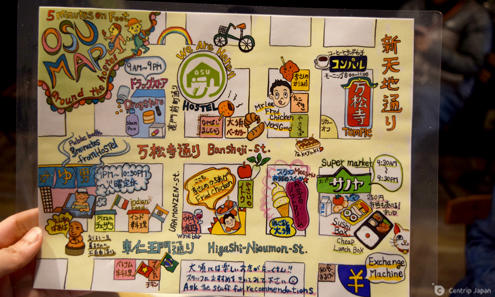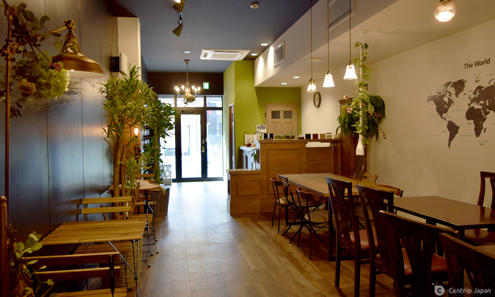 The warm atmosphere is important, staff-drawn hand-made maps, travel information, and photos, etc. are placed in the facility. A word of encouragement to the staff is also appreciated.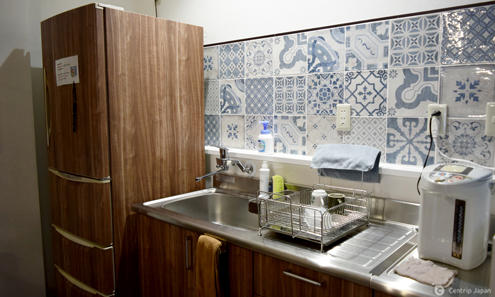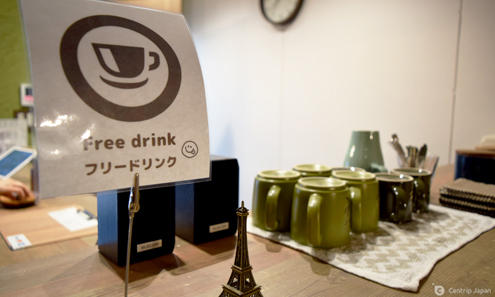 There is a free drink corner on the first floor, and shared space with a fridge, water heater and dishes.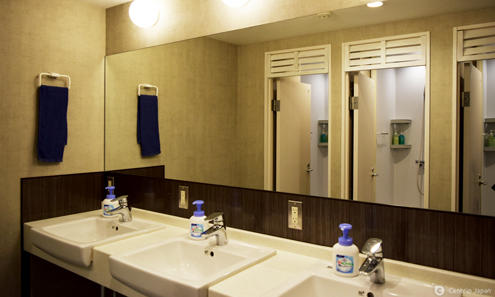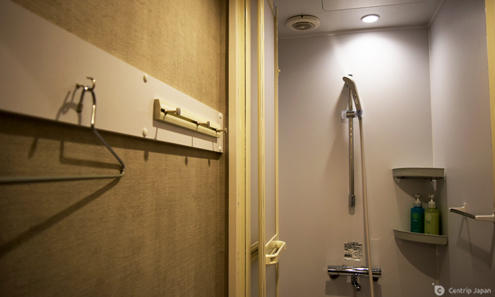 The washroom and shower room are spotless and we also offer the necessary items such as shampoo. There is also a washing machine and a dryer on the roof.
The Rooms: The rooms range from dormitories, to western and Japanese styles.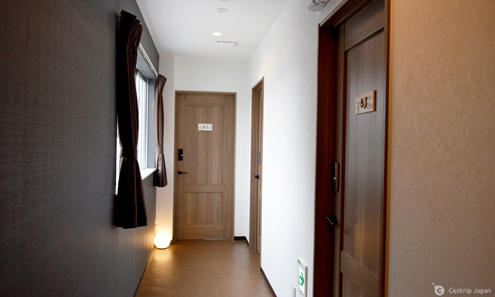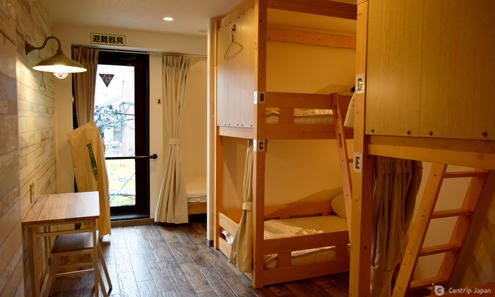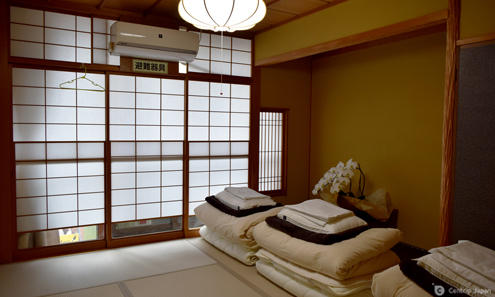 We seek to provide a safe place for travel and accommodation and also pursue the comfort of the journey. We also feature many bright rooms with light. Even in a dormitory, each bed is considered to be as private as possible.
Word from the Owner "Have warm memories of your travels"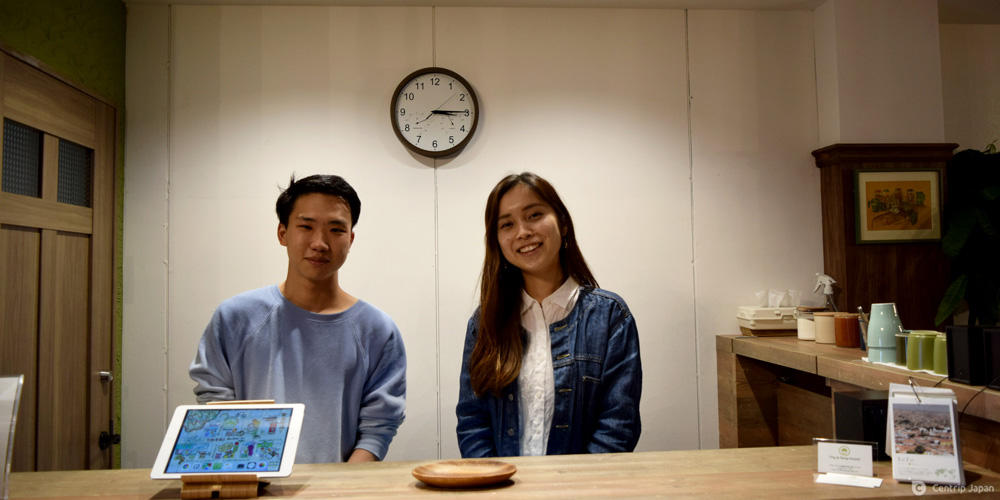 Being in a shopping street means that the guest hosue is truly integrated into Japanese life. There are many forms of travel interactions, such as having conversations and getting in touch, and feeling the atmosphere of the city. The staff will do their best to help you. I want you to enjoy a trip that is stylish but has a sense of comfort. I am always thinking about such things.
In summary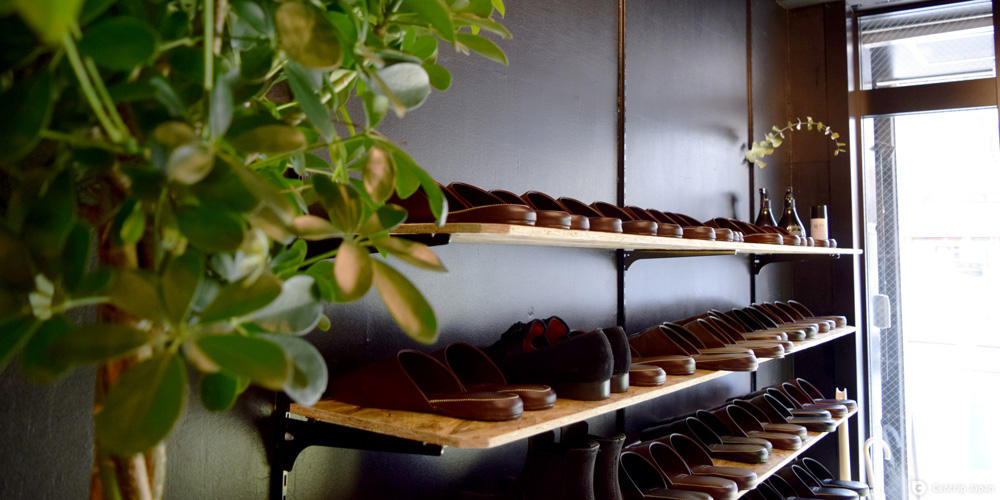 | | |
| --- | --- |
| Nearest station | 3 minutes on foot from Kamimaetsu Station (underground) |
| Convenience for shopping | onvenience store - 1 minute walk, Pharmacy - 1 minute walk. |
| Accommodation charge (1 night) | 2,500 yen to 3,000 yen |
| Features | It is in the center of the shopping district full both day and night! |
| Supported languages | Japanese, English ※ Spanish also depending on the work situation of the staff |
| Nationality ratio of guest | half Japanese half foreigner (Taiwan, China, Korea) |
In summary
There are not as many hostels in Nagoya as in Tokyo and Kyoto, but in my interviews, it seems that all the owners run their hotels with their dreams and their own philosophy. Come to these characteristic hostels and feel that you are a Nagoyan lover. Staying will be one of your pleasures of traveling!